This is an easy, and tasty way to cool off during the summer. 🍧
18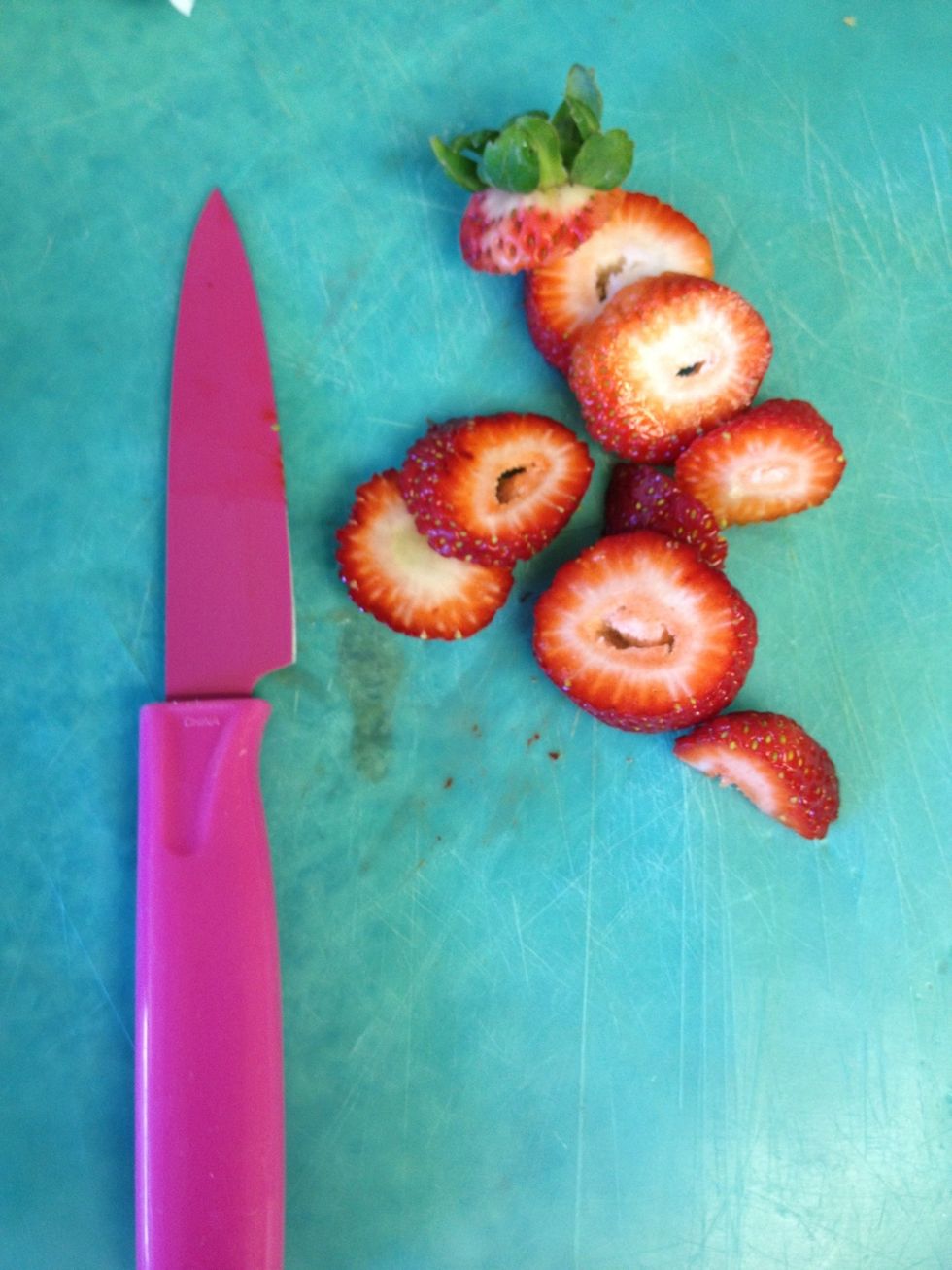 Cut up your fresh fruit. I only added strawberries, but you can do any fruits you'd like.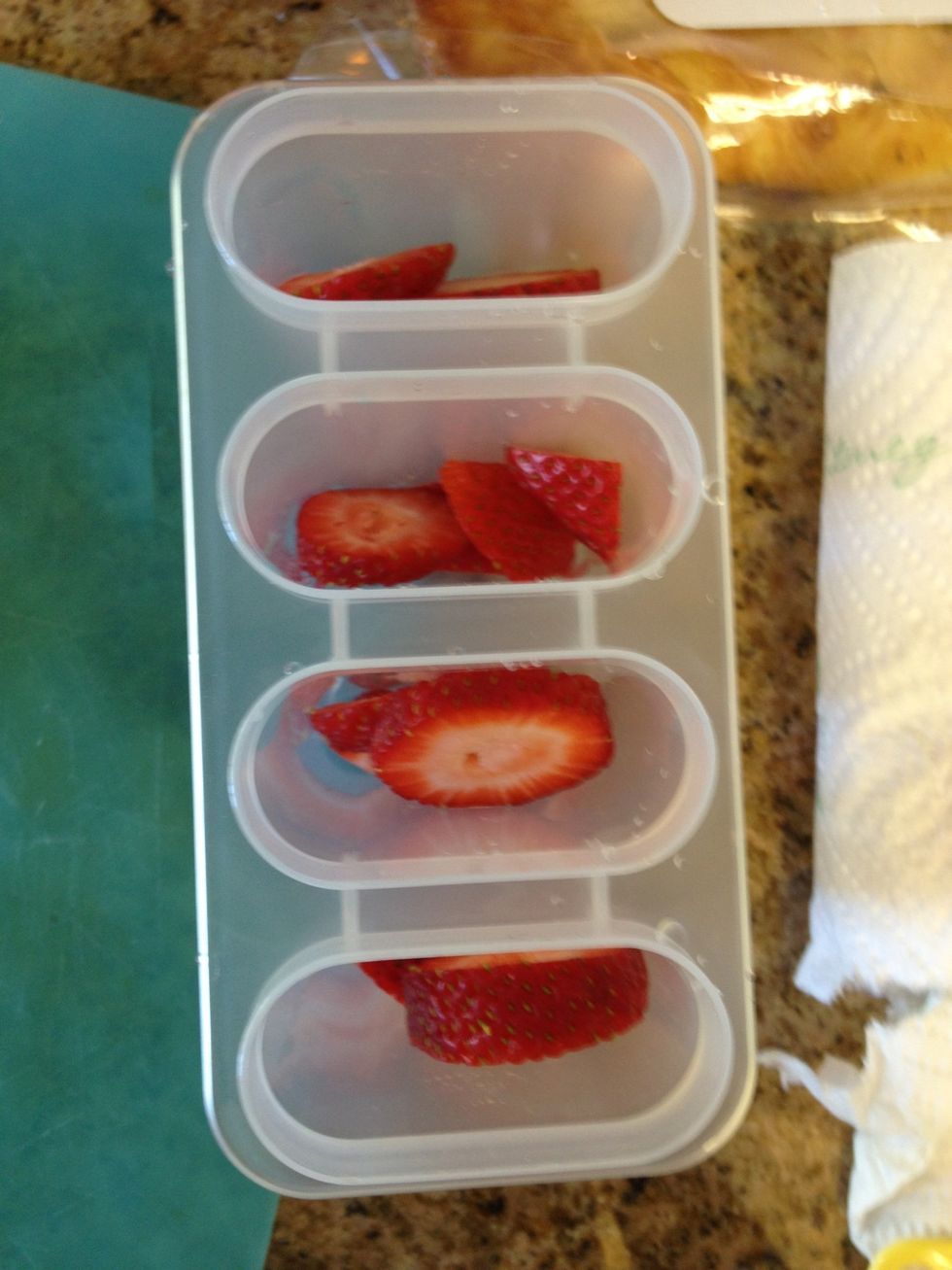 Fill the molds with fruit. Make sure not to fill the molds too high, because when we pour the juice in, the fruit will float to the top. (you can get the holders from any grocery store.)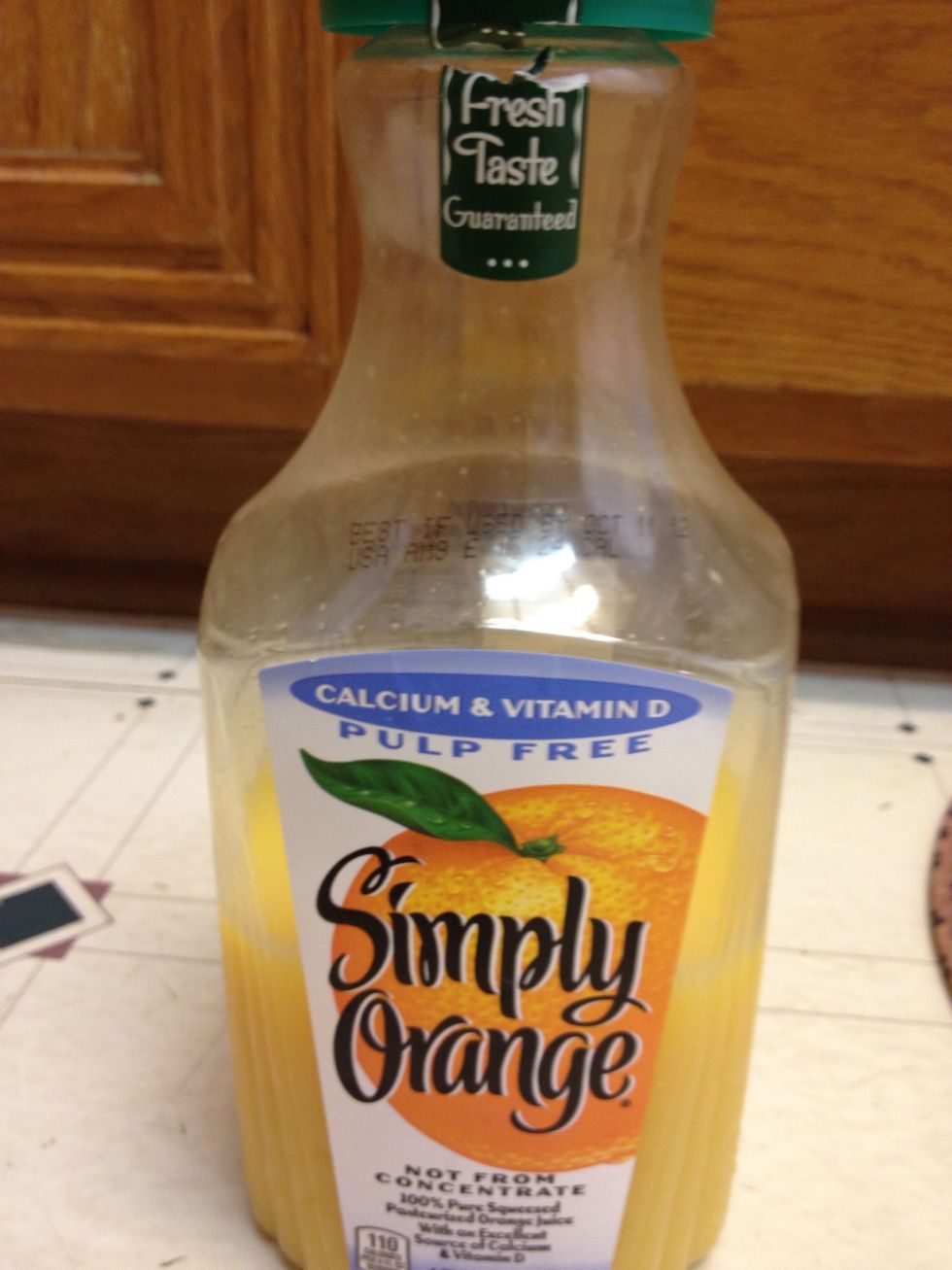 Take your fruit juice. Im using orange juice.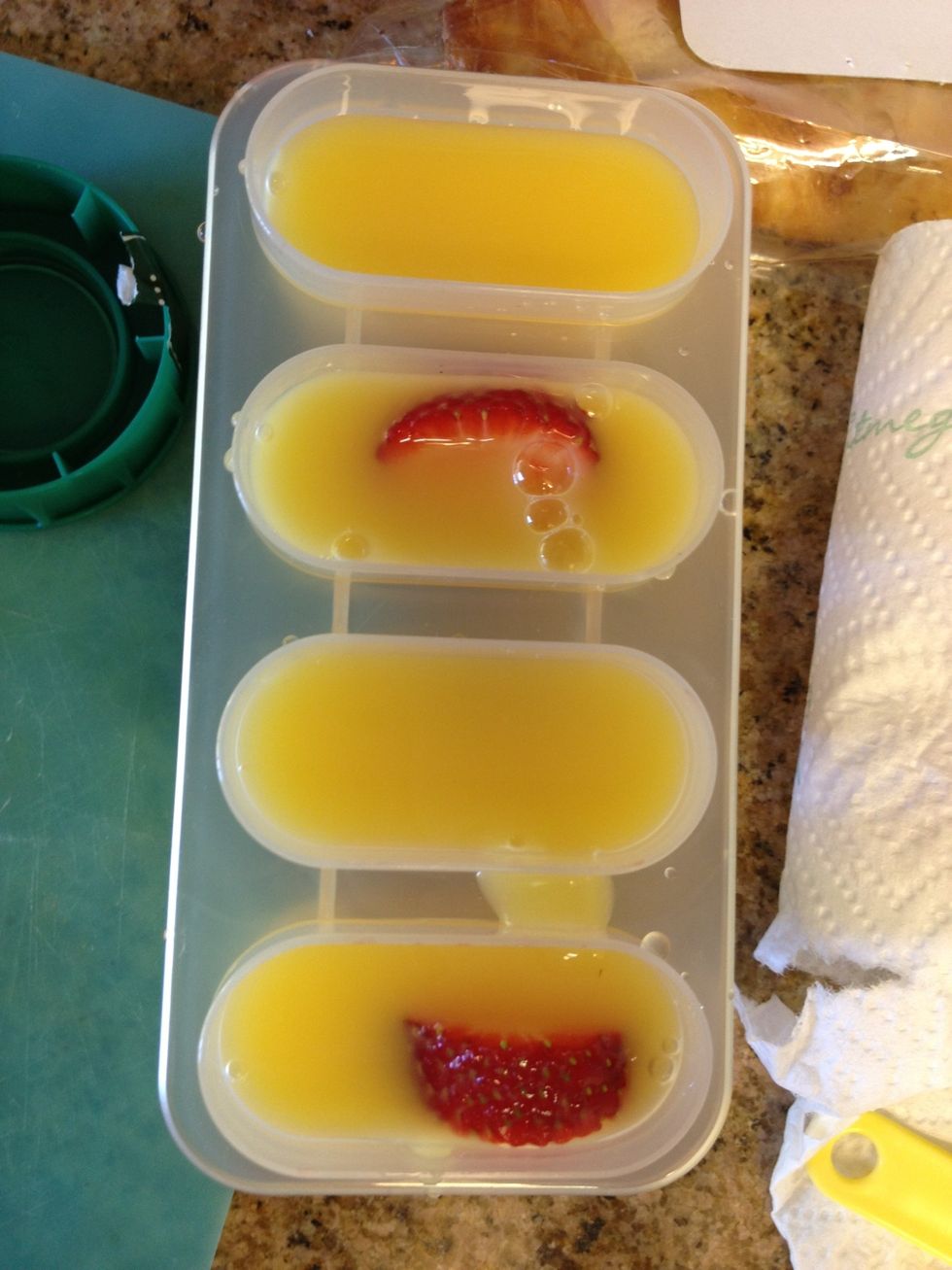 Fill juice almost to the top, leaving quarter of an inch space before reaching the top.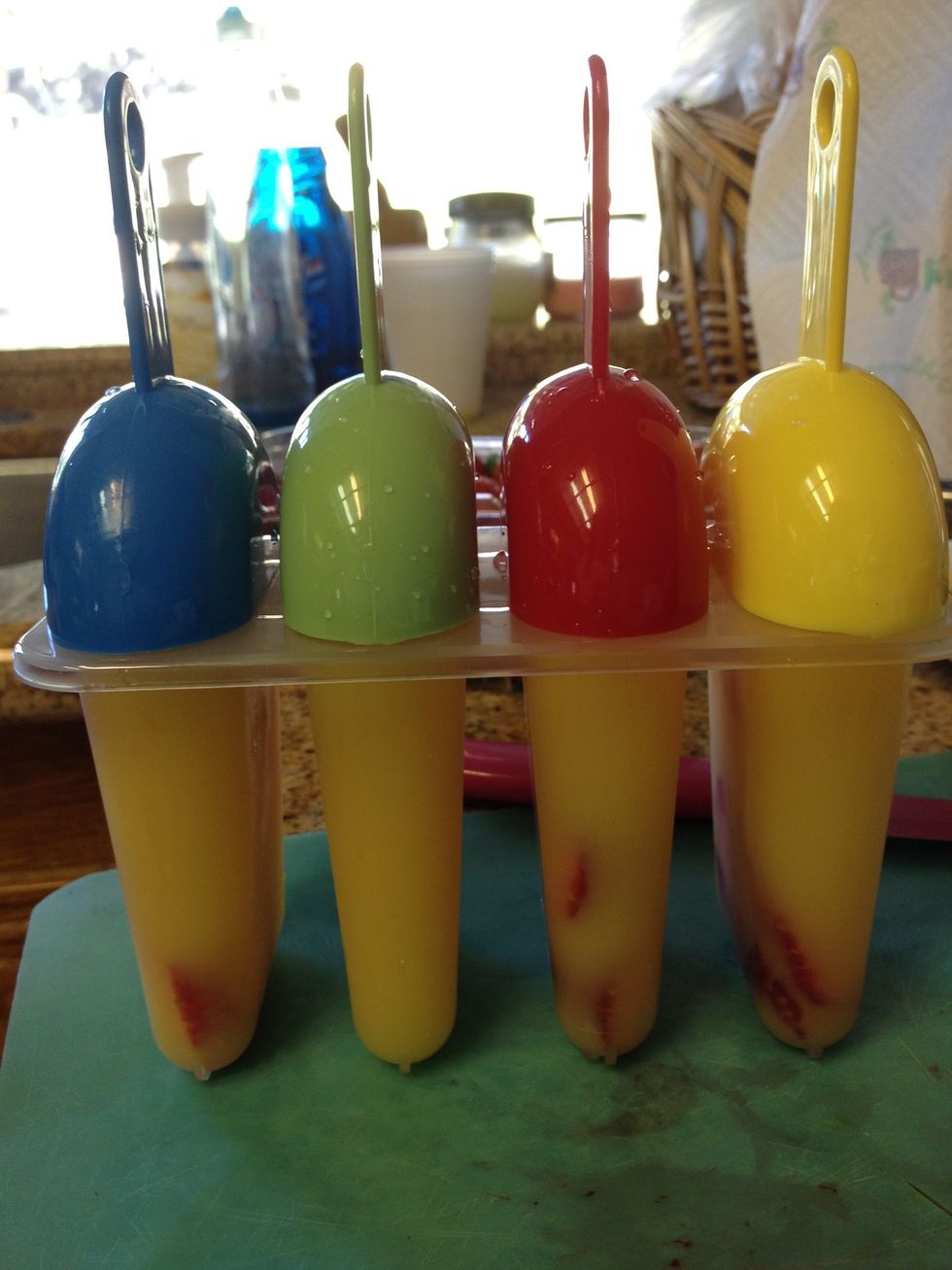 Stick the holders in, try sticking it into a piece of fruit, as this can guarantee a better hold in the popsicle.
Place your Popsicles in the freezer for 3-4 hours. It's actually better to let them freeze over night. But if you need them right away, you can still do 3-4 hours and be fine.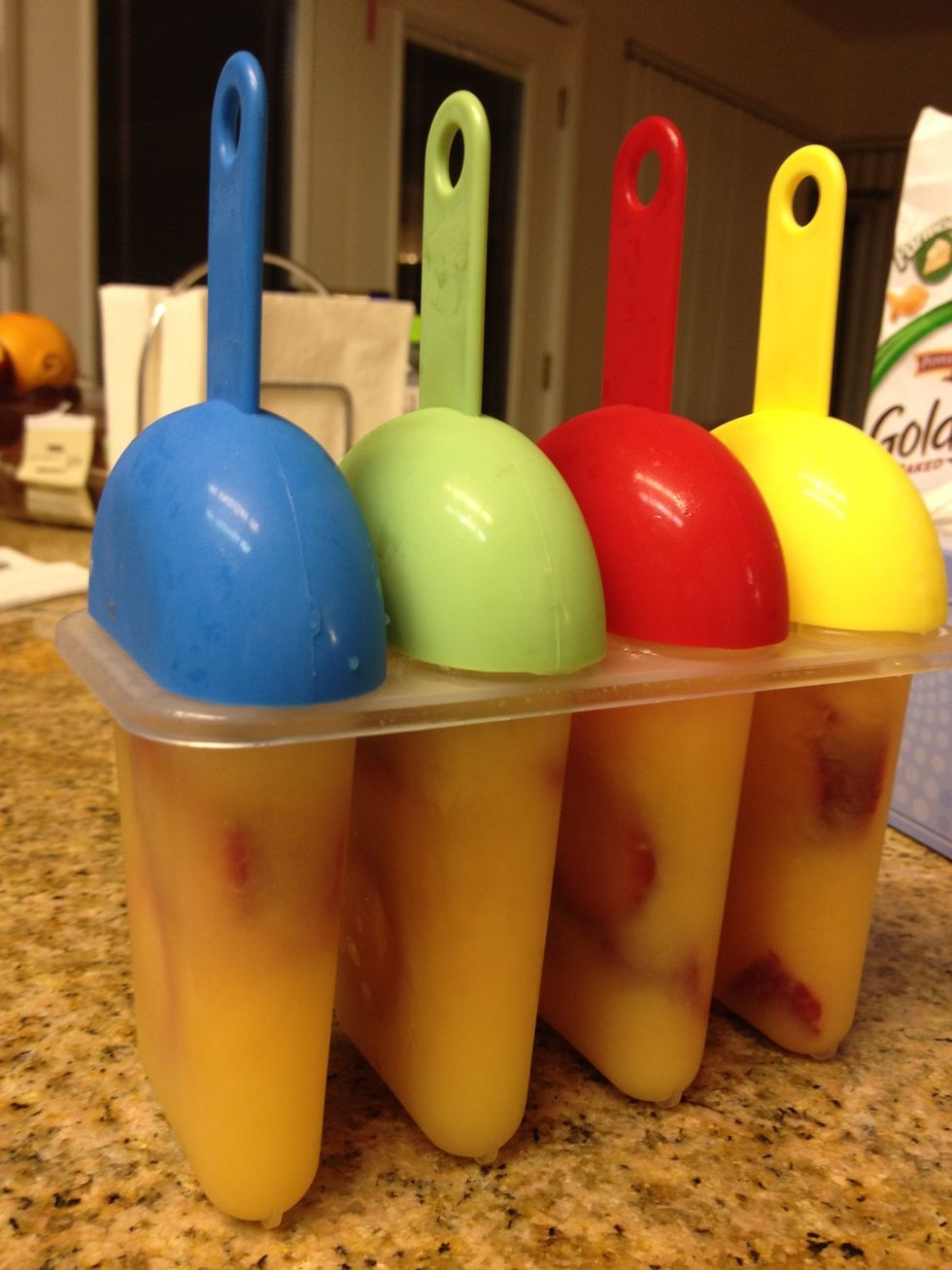 Let them thaw for 4-5 minutes.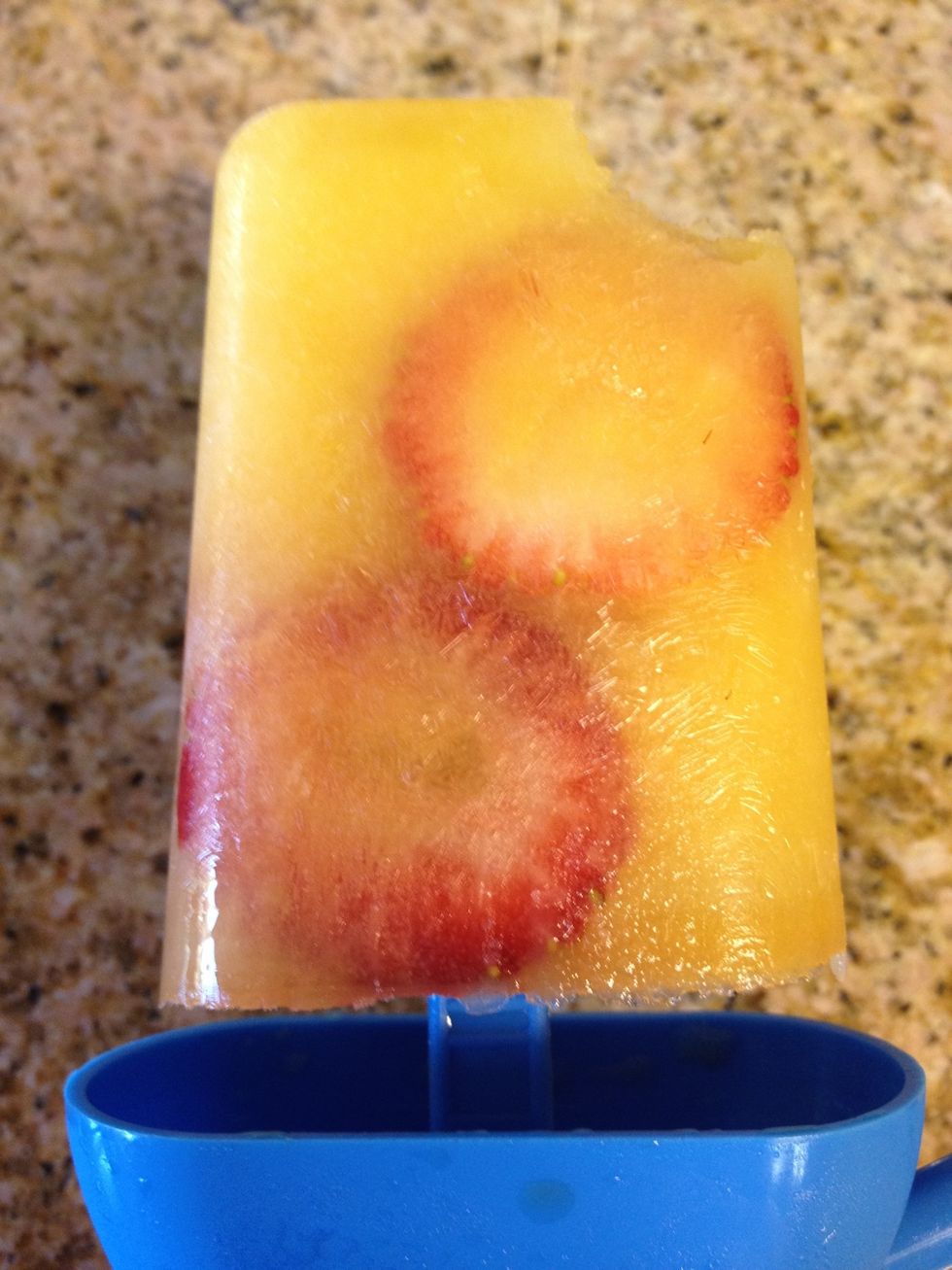 And there you go! My Popsicle holders are kinda cheapo..but yeah! Super easy, healthy and yummy. 👍 enjoy!
Fresh Fruit
Popsicle Makers
Any Fruit Juice
Small Knife
Accessible Freezer