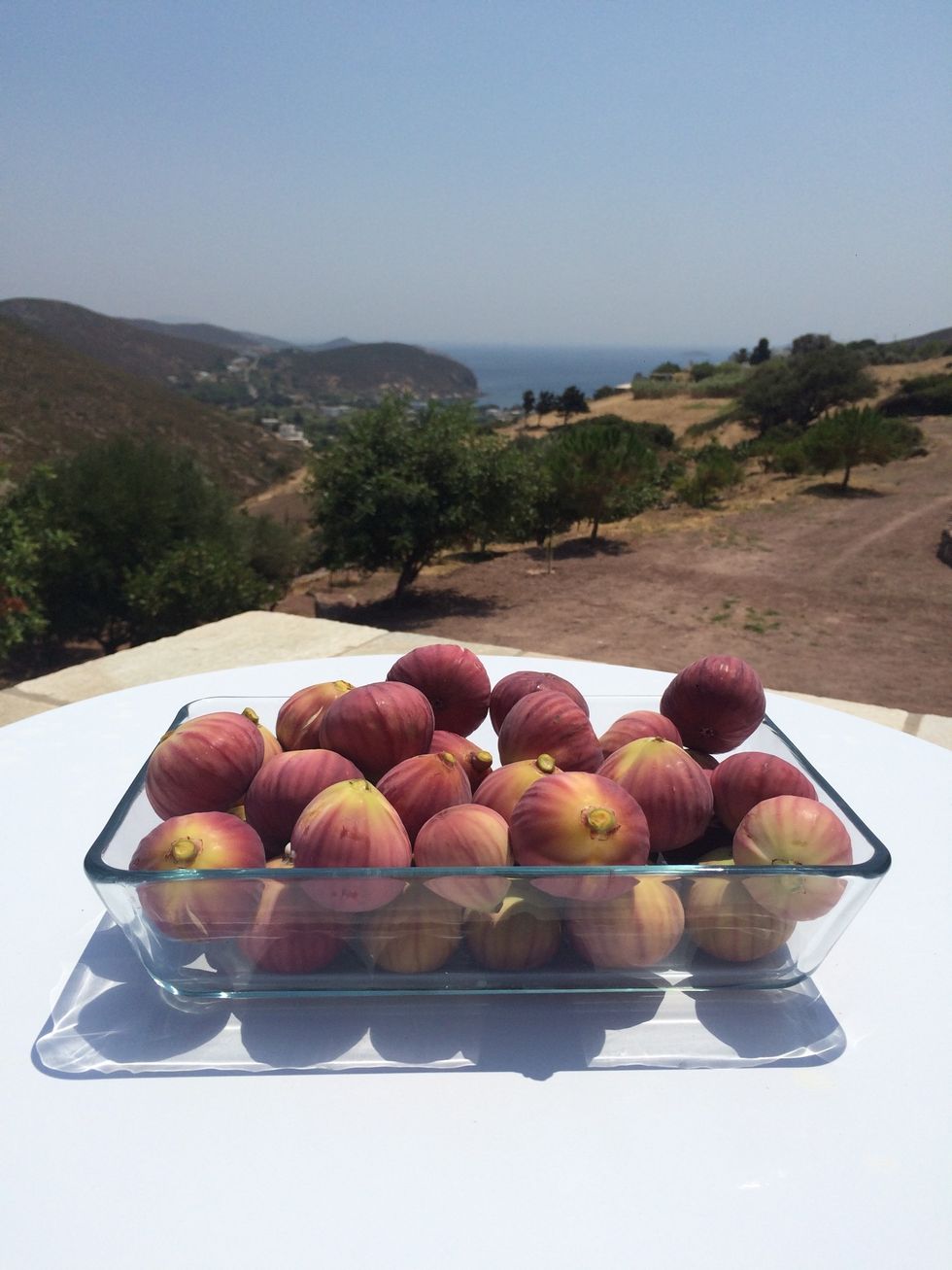 GATHER FIGS! 18ish if they're big, 24ish if they're like toenail size (why did I say that?! 😖)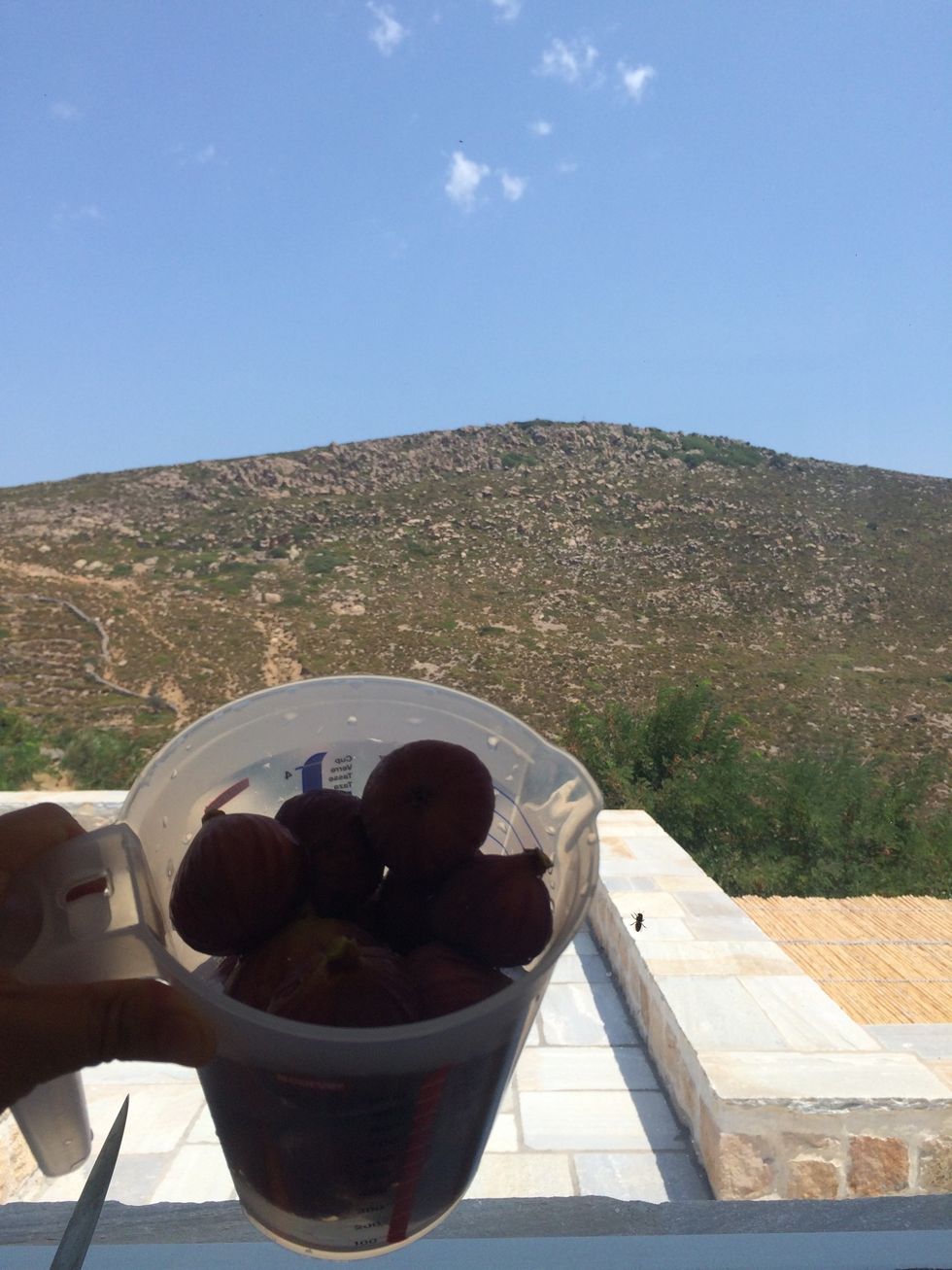 RINSE EM!
Cut the stems off! Or don't if you're lazy - I'm not sure it really matters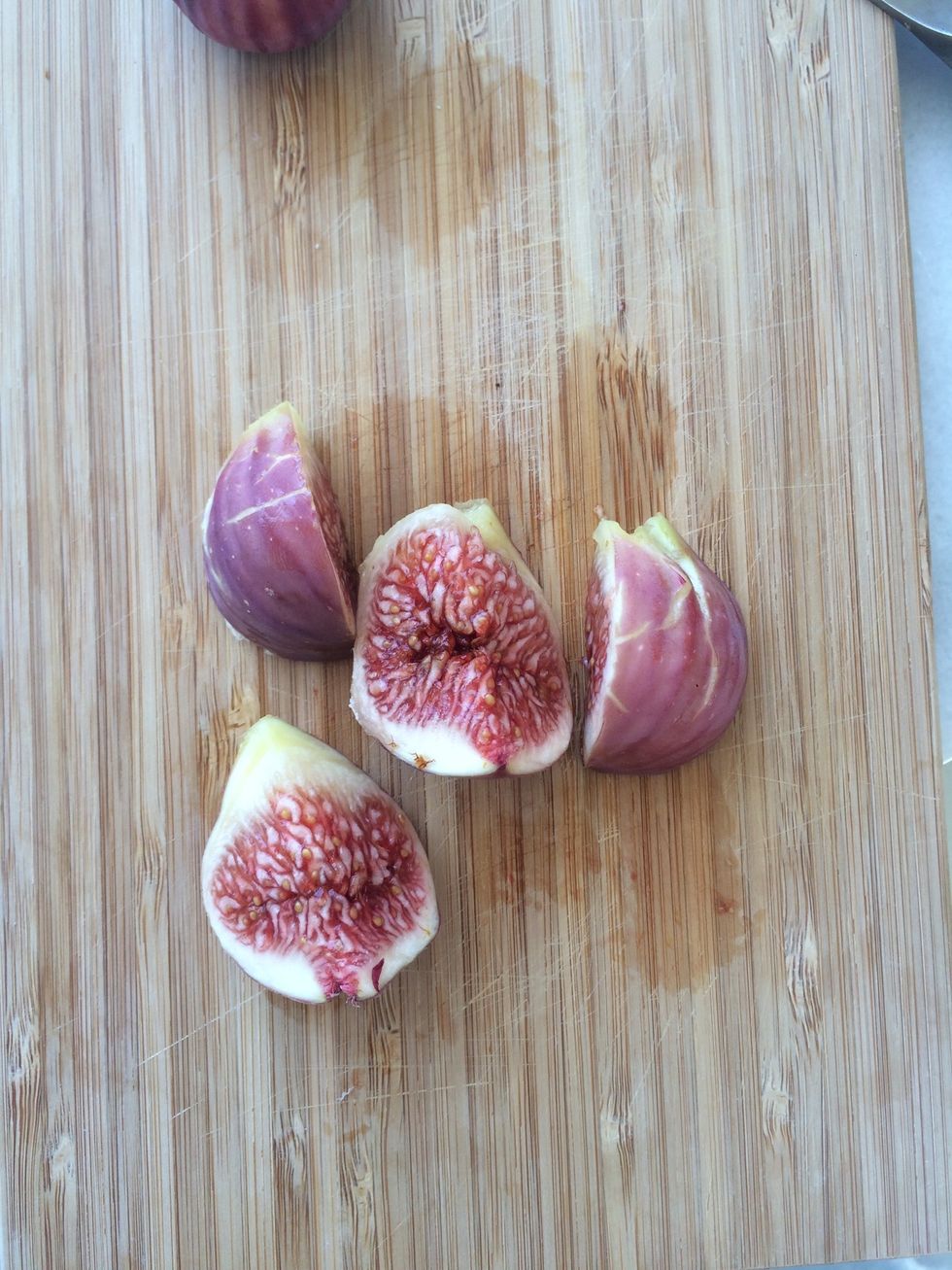 Cut those babies into 4!!!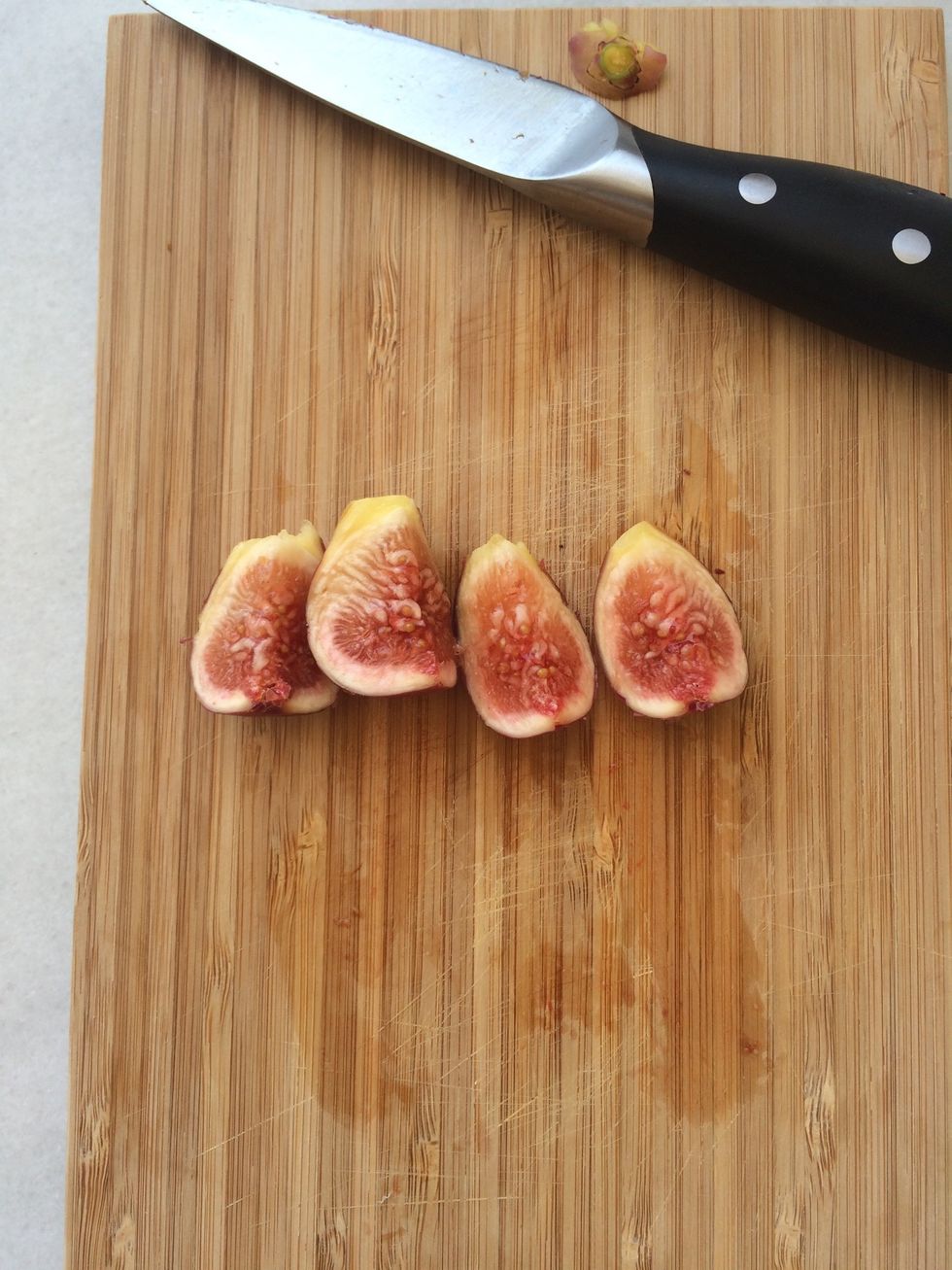 Any which way, no one cares, it's all g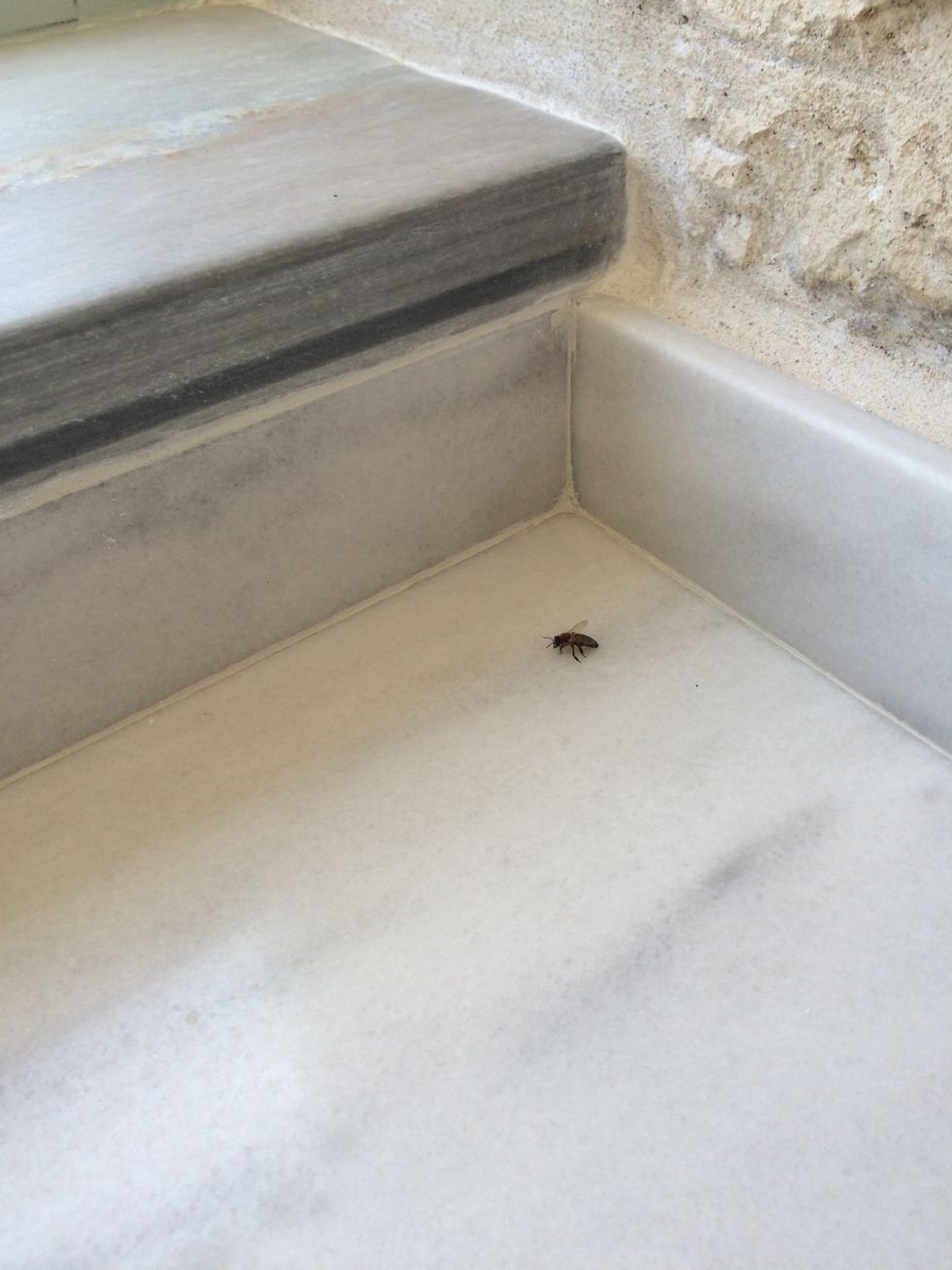 Tell the bee to bugger off.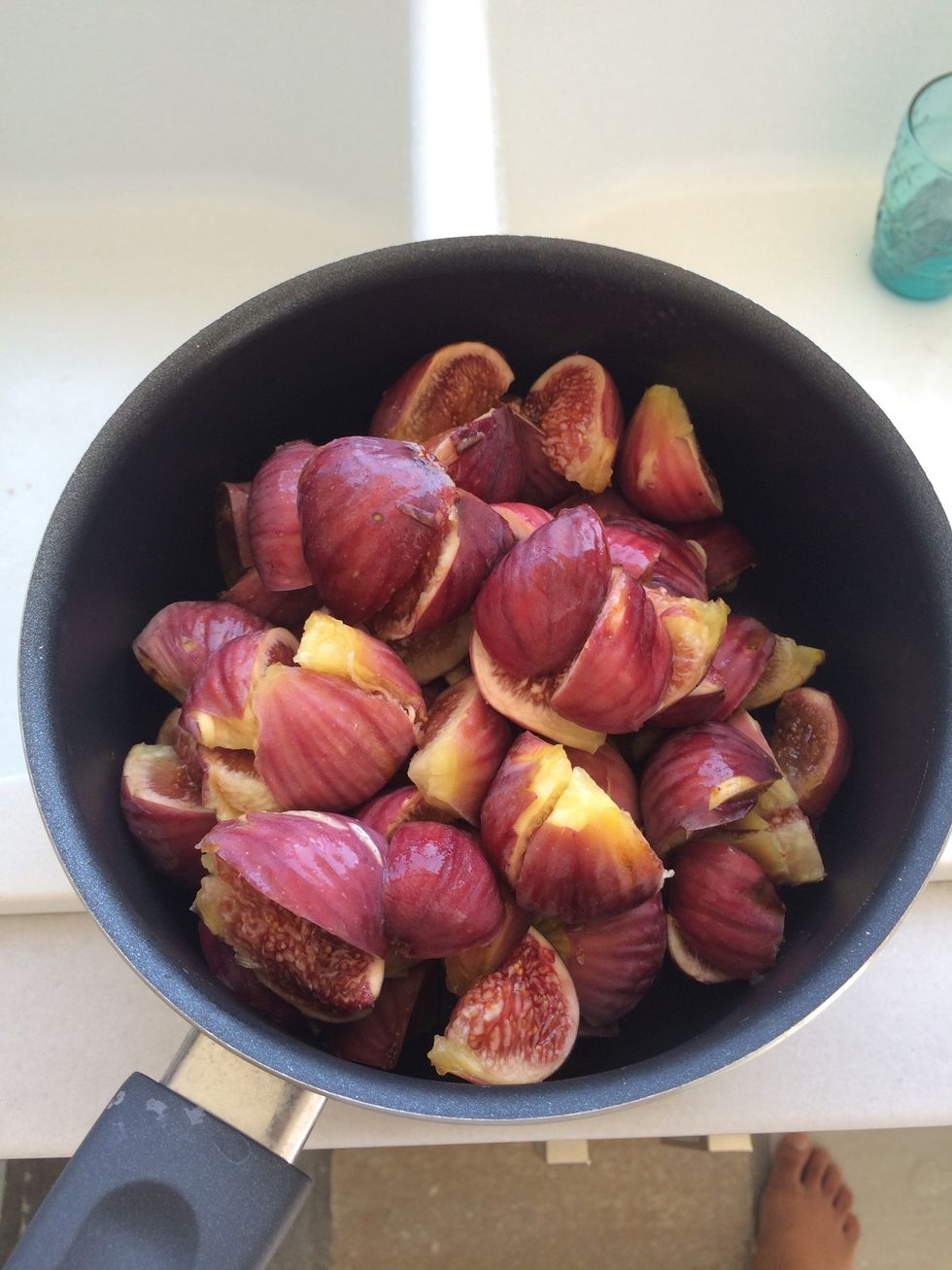 PUT EM CHOPPED UP FIGS IN A PAN AND ADD WATER (till it barely covers all the figs as they'll let out some of their own water) CUZ WE GON BOIL DIS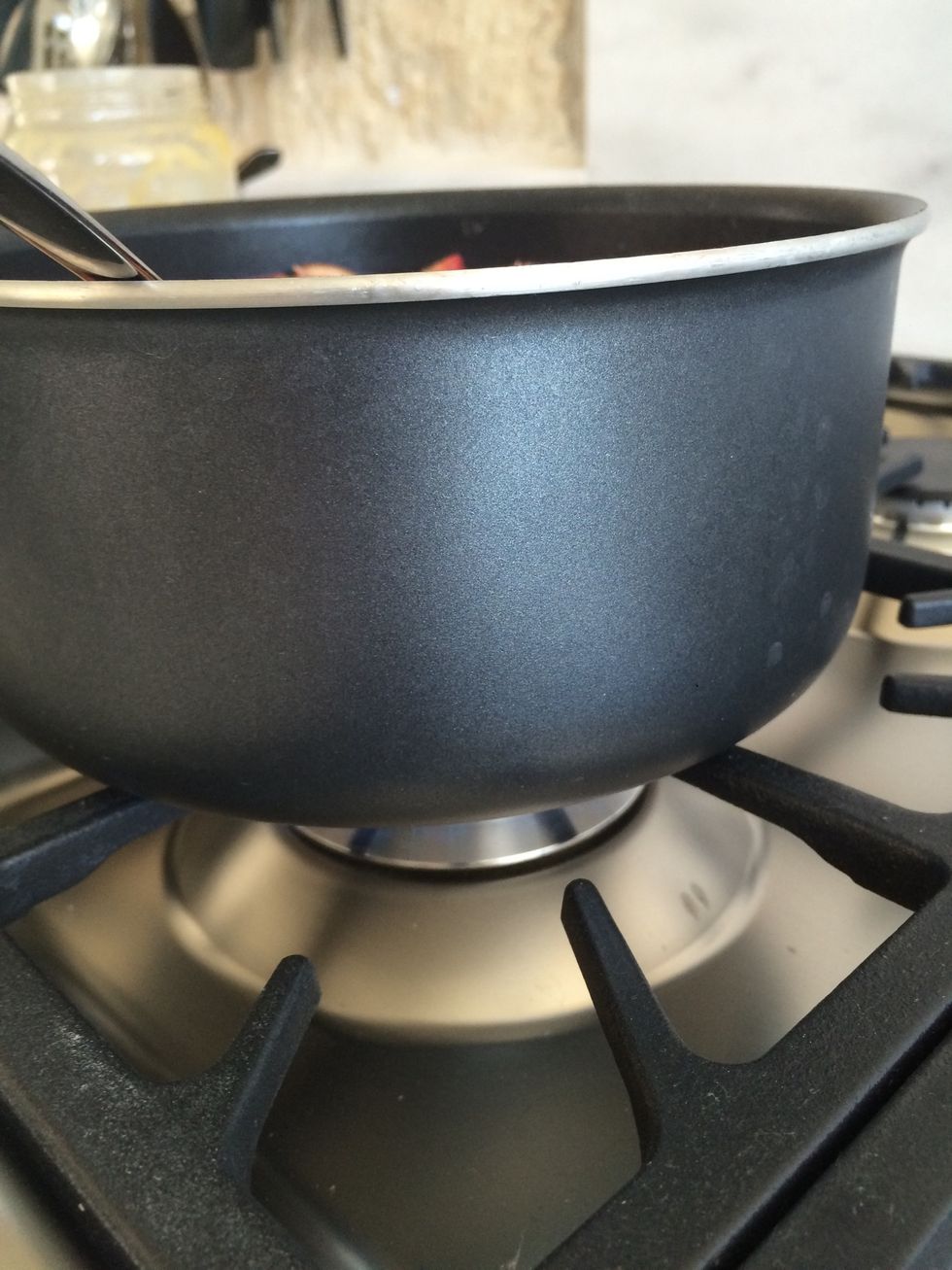 Turn the heat on medium/high & check the time!! 🕑 This needs to boil 20-30 minutes 🕠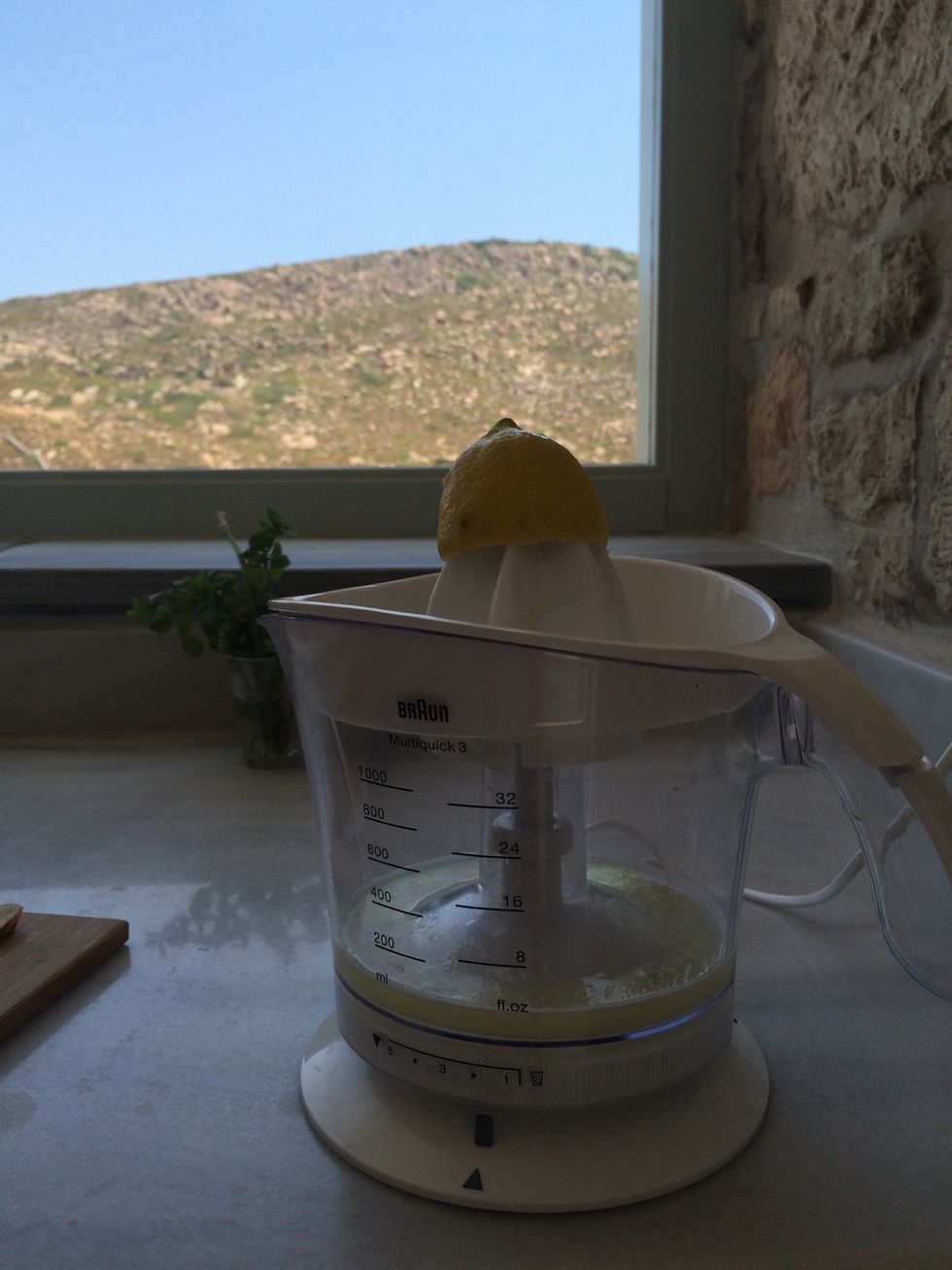 Press a lemon 🍋💦
Add the lemon juice to the pan AND STIR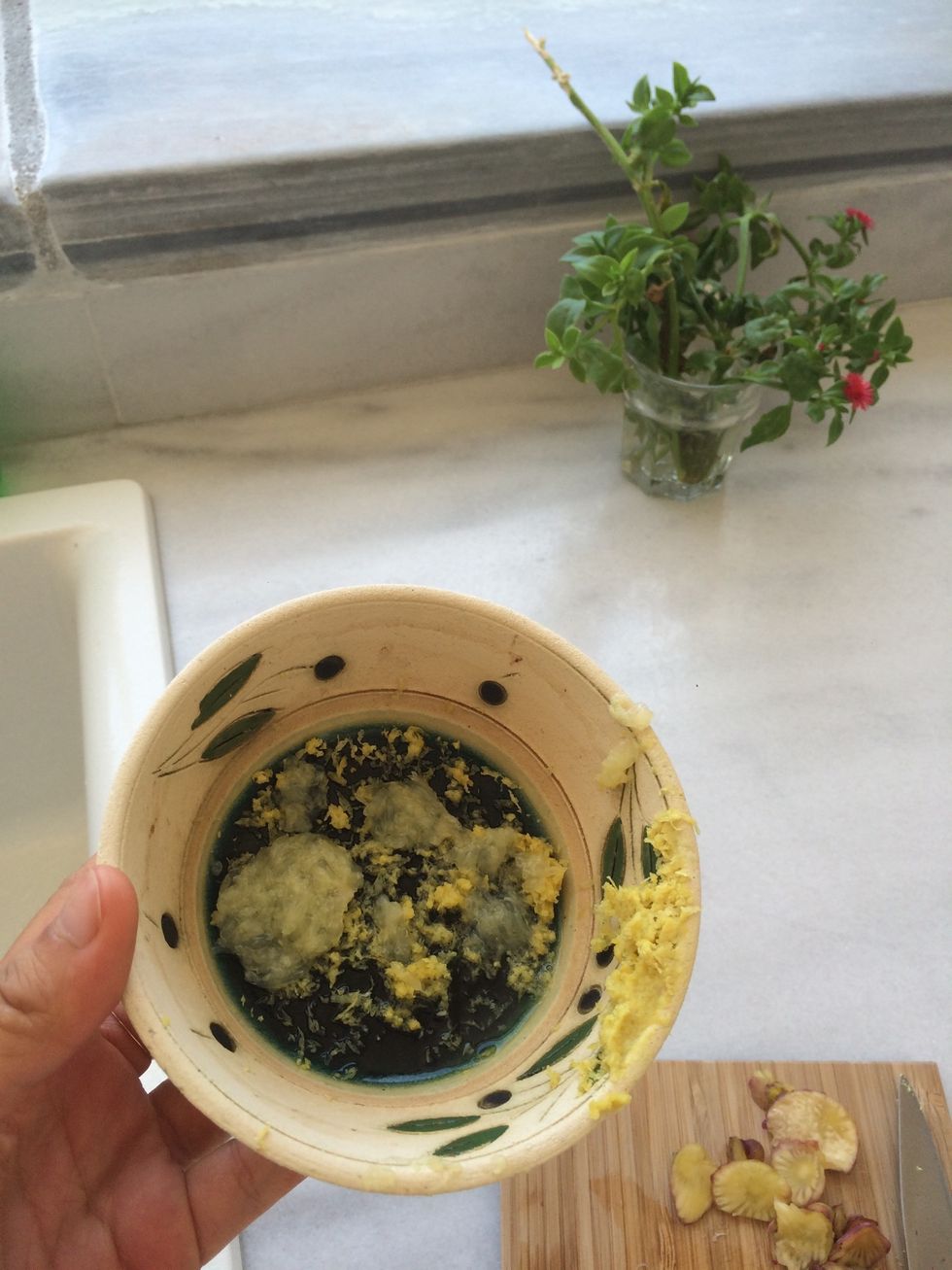 Collect the lemon zest and get some of the rind too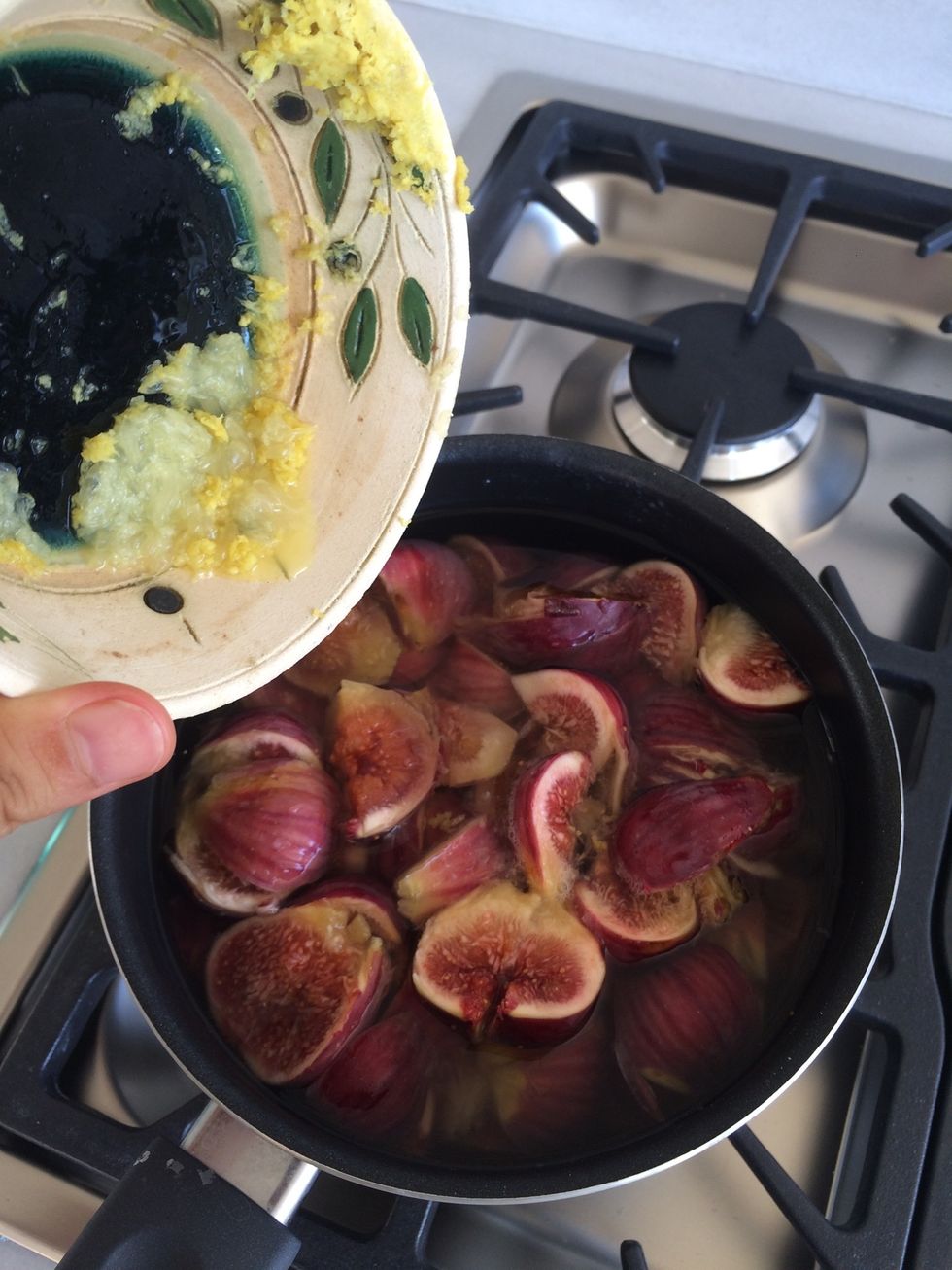 ADD IT TO THE PAN AND STIR!!
Whip out a good dollop of honey that's you'd estimate to be about 1/2 a cup 😬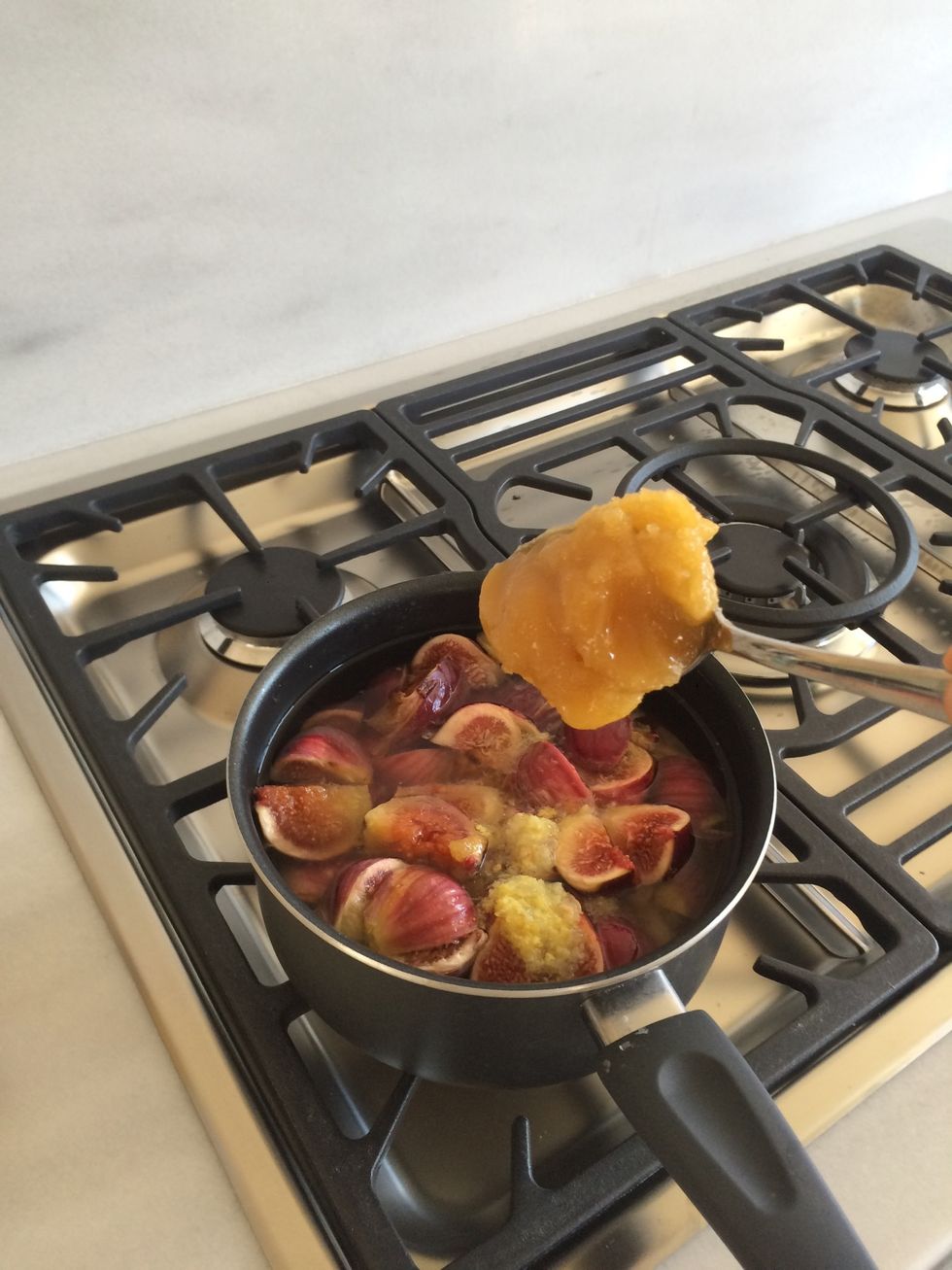 ADD IT TO THE PAN AND STIR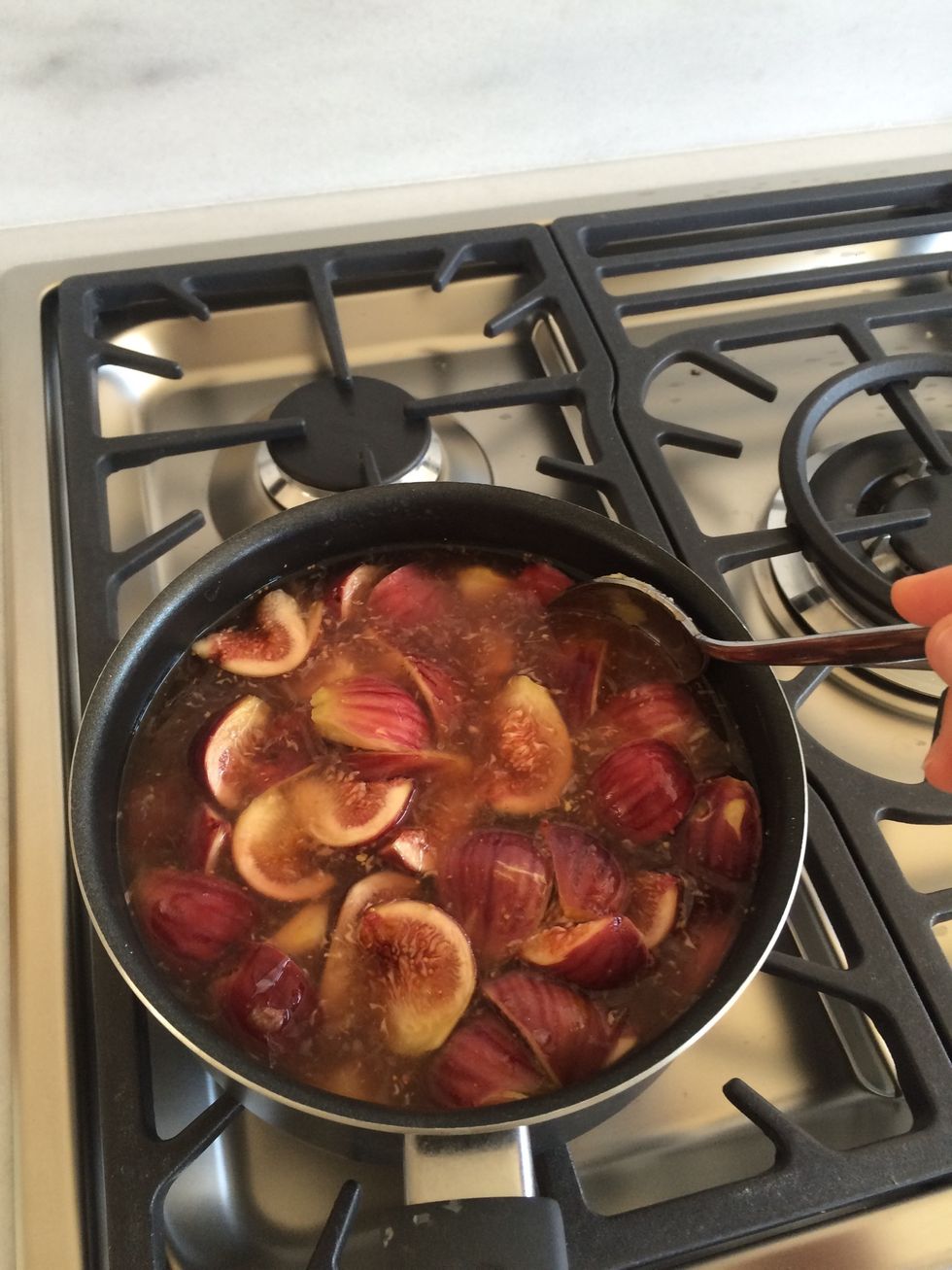 Whoop! It's boiling :D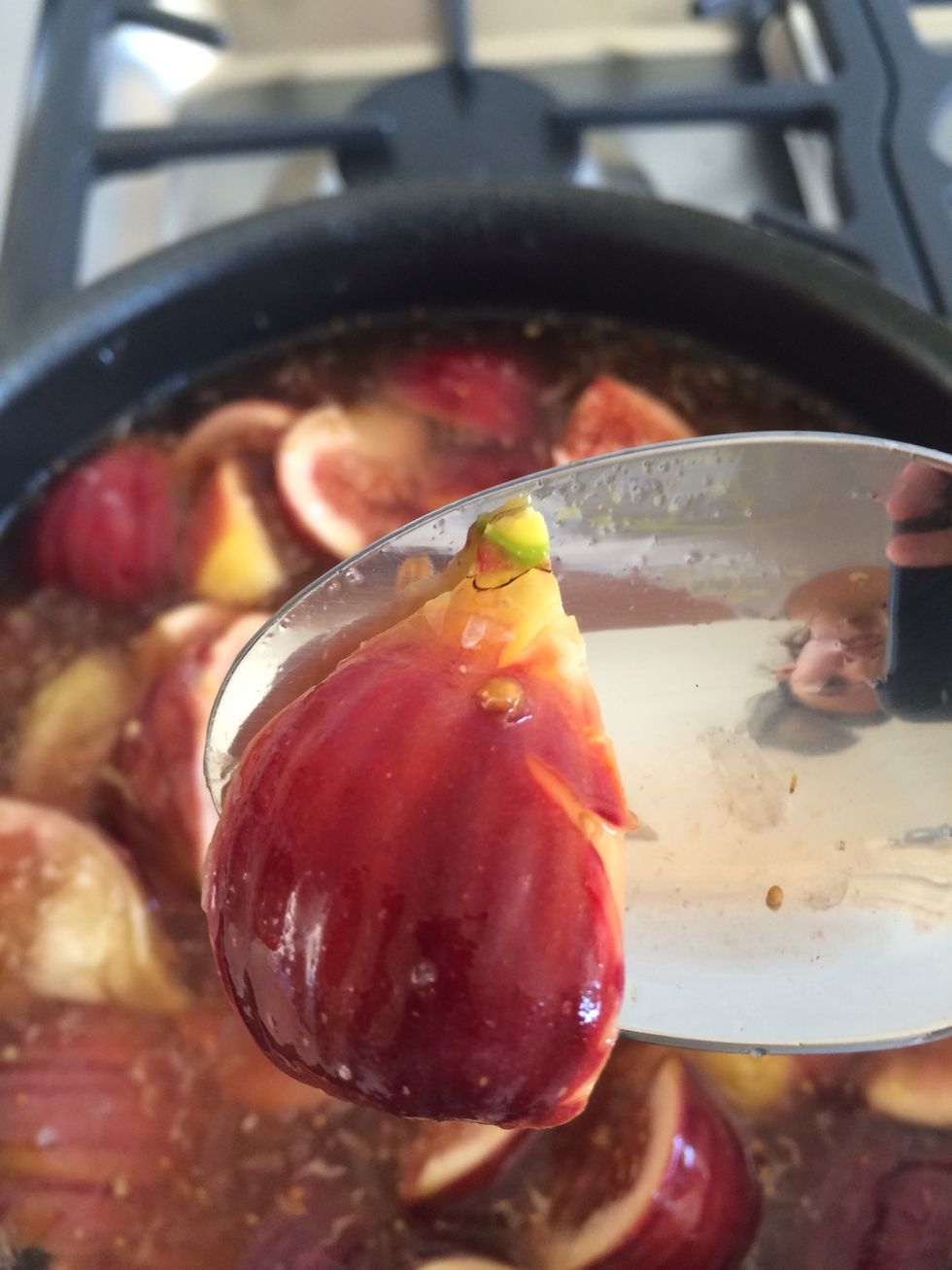 Heheh, feelin rebellious, got a little stem over there I left on 🙊
BOILIN BOILIN BOILIN! STIR!!!!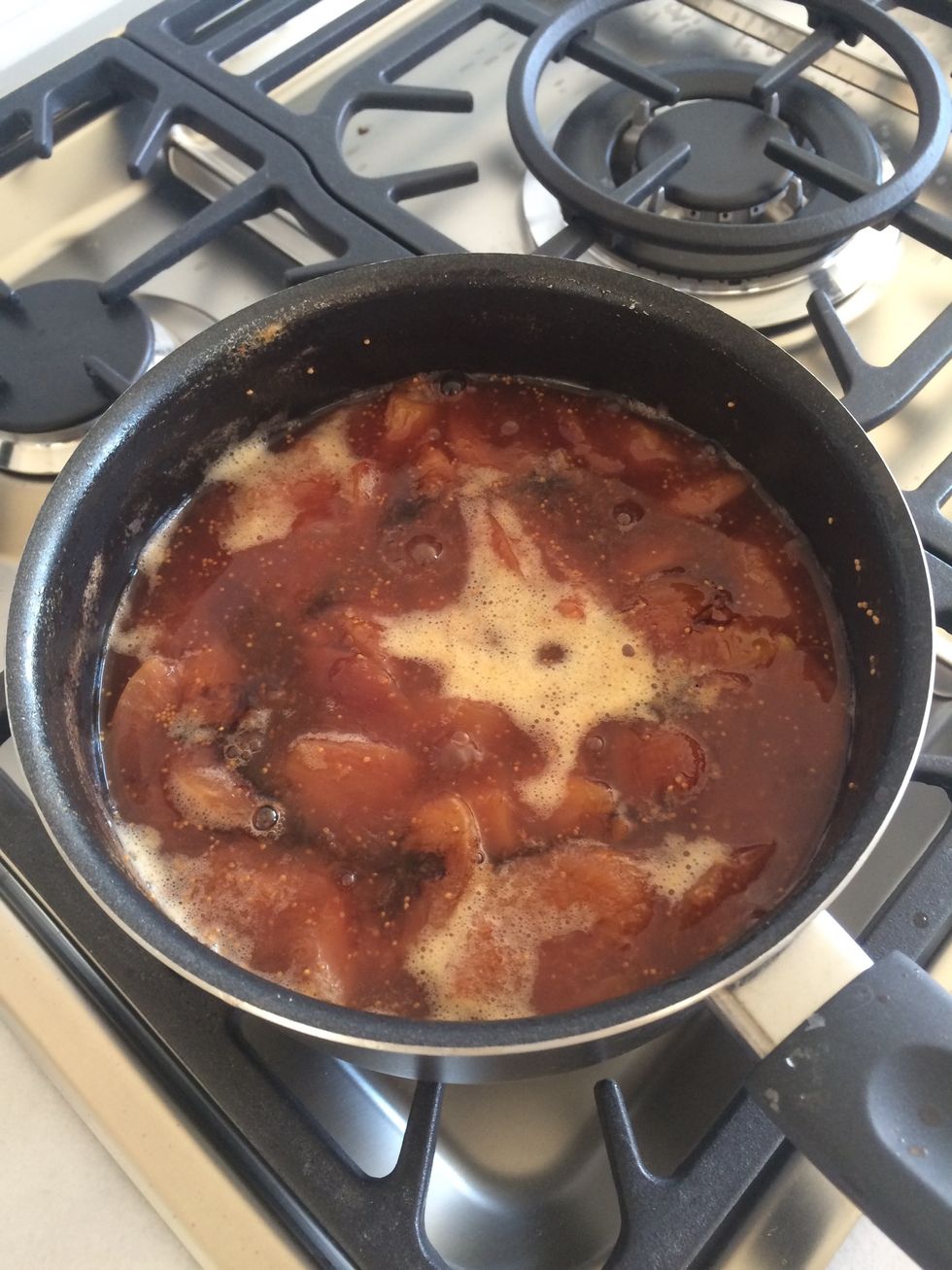 30 minutes up!! 🎈 You should have a thickish syrupy moisture now. Lower the heat...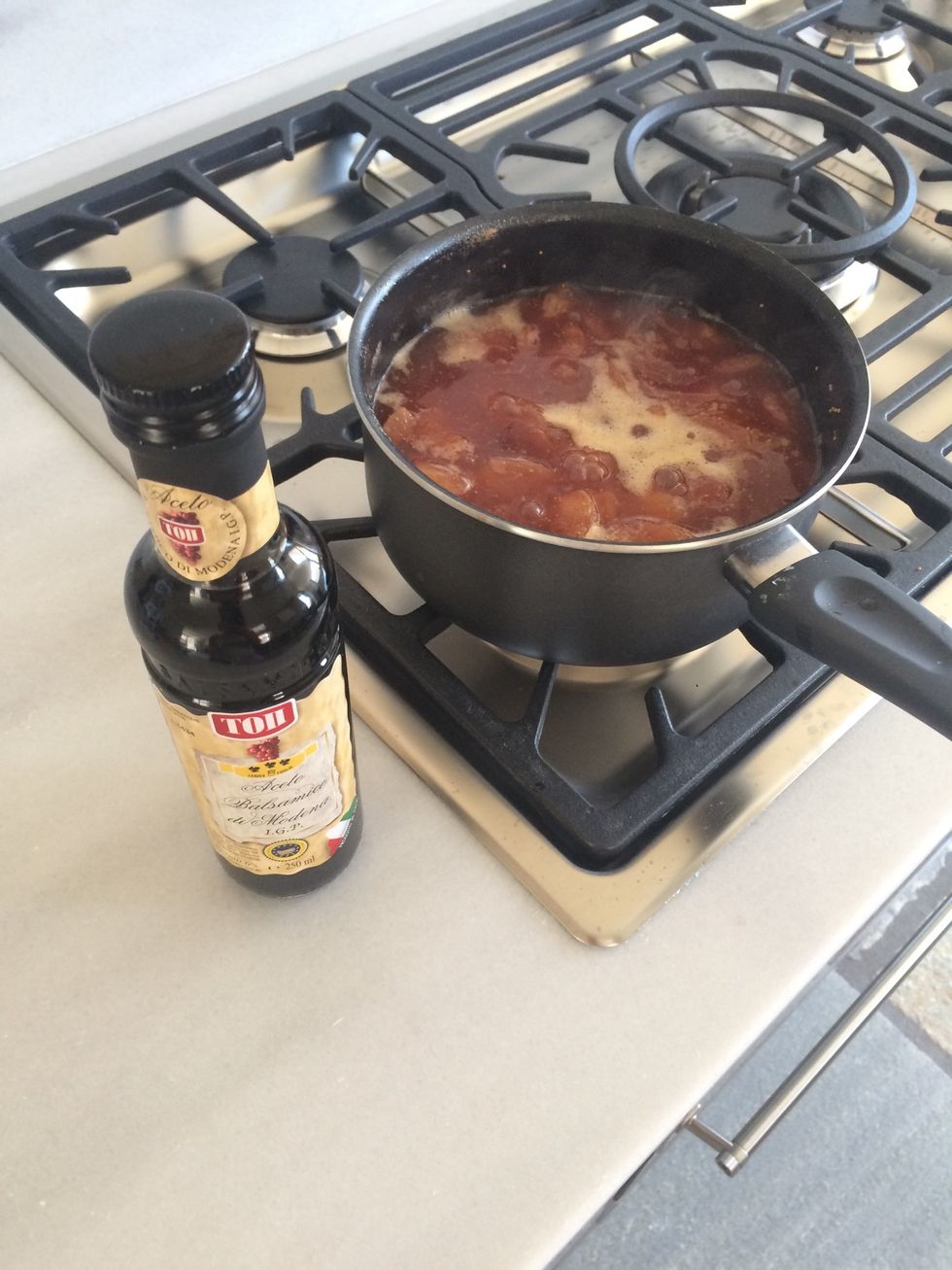 Stay with me here..... 15 minutes into the thickening process, we're going to add balsamic vinegar ✨😱✨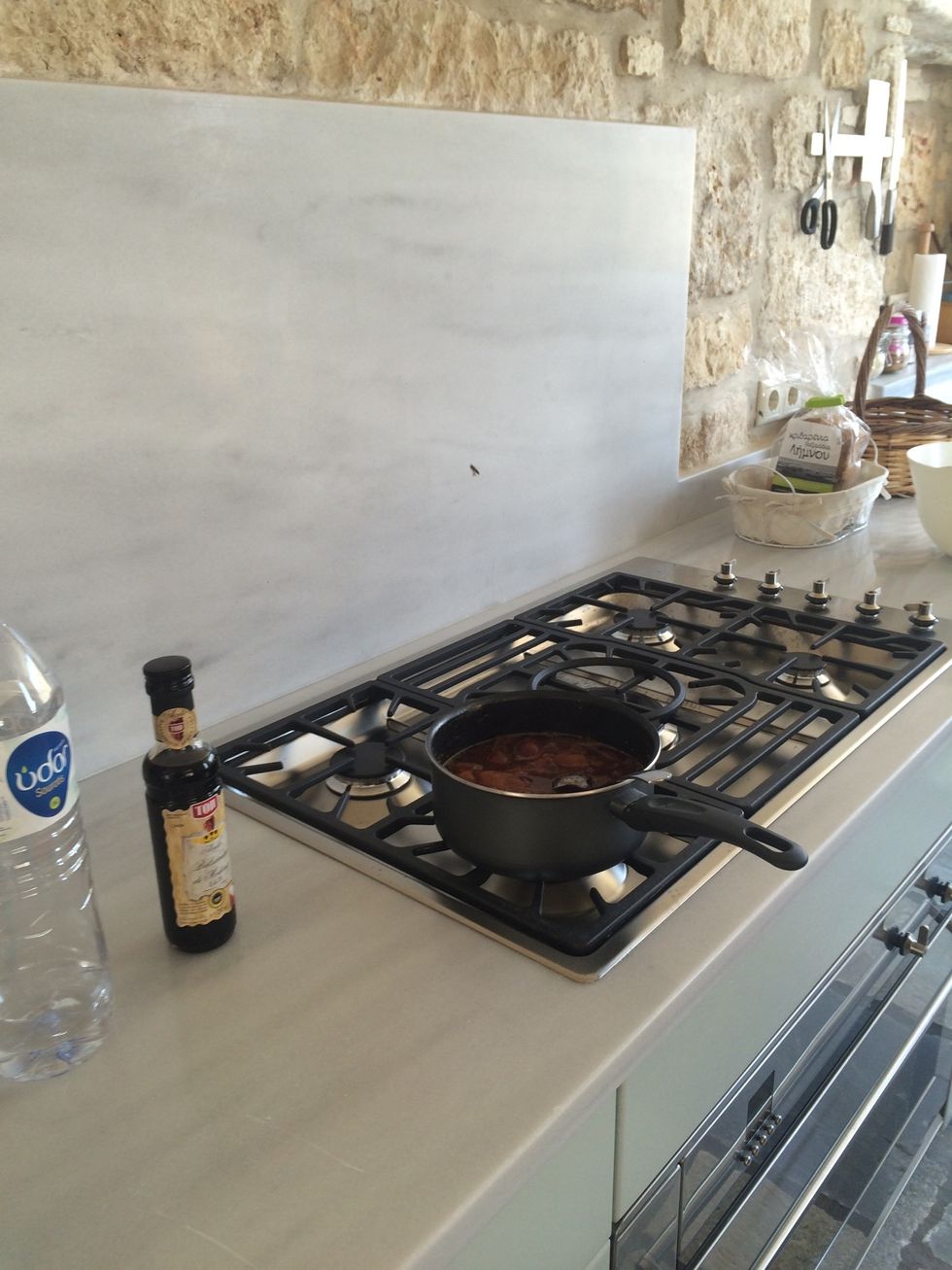 TELL THE BEE TO GO AWAY
-__-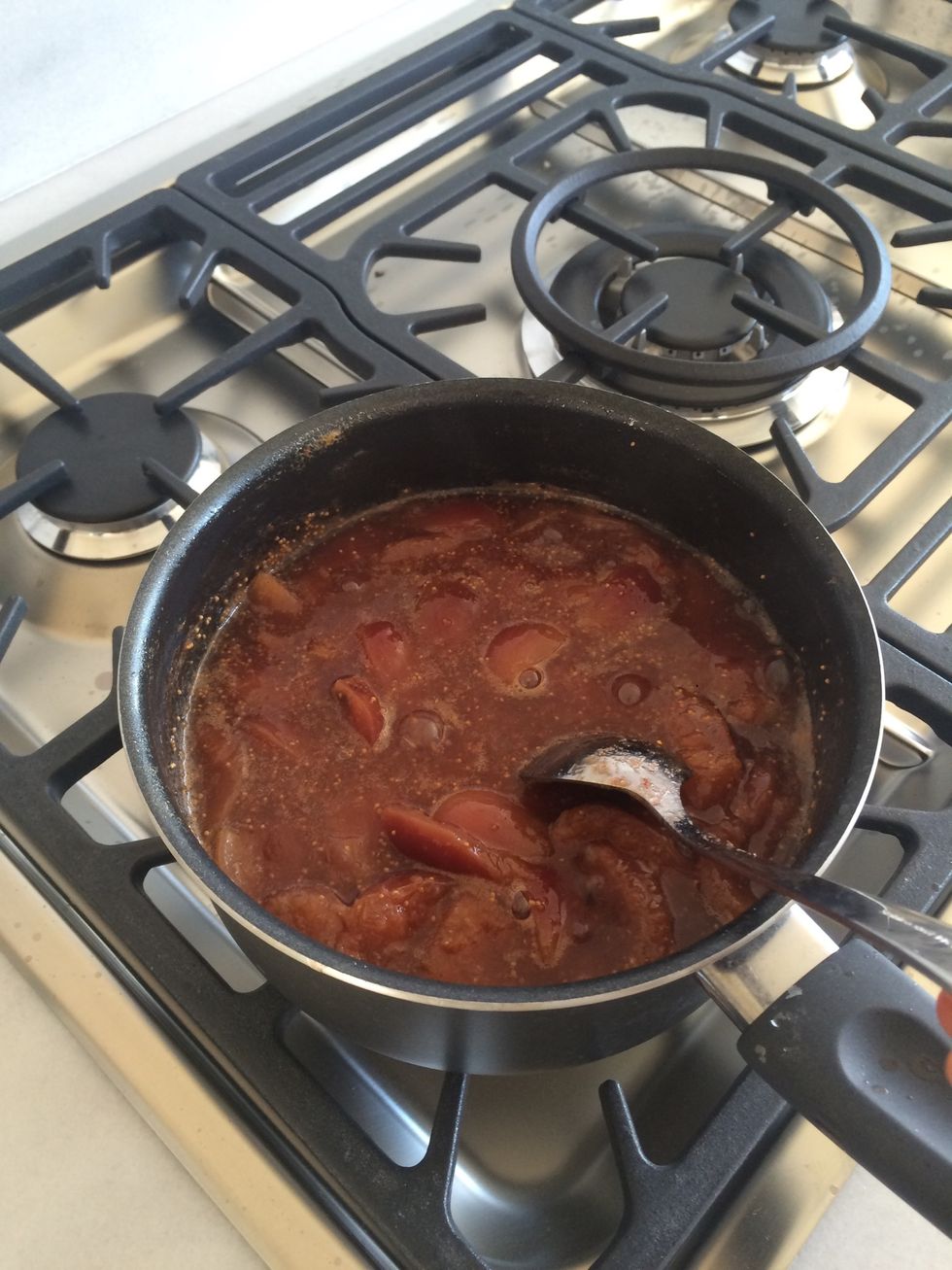 Look at how that water level has gone down!! You can turn the heat off and then either eat it like this as a sort of confit; mash up the pieces with a fork or beat it outright to get a thick jam 😯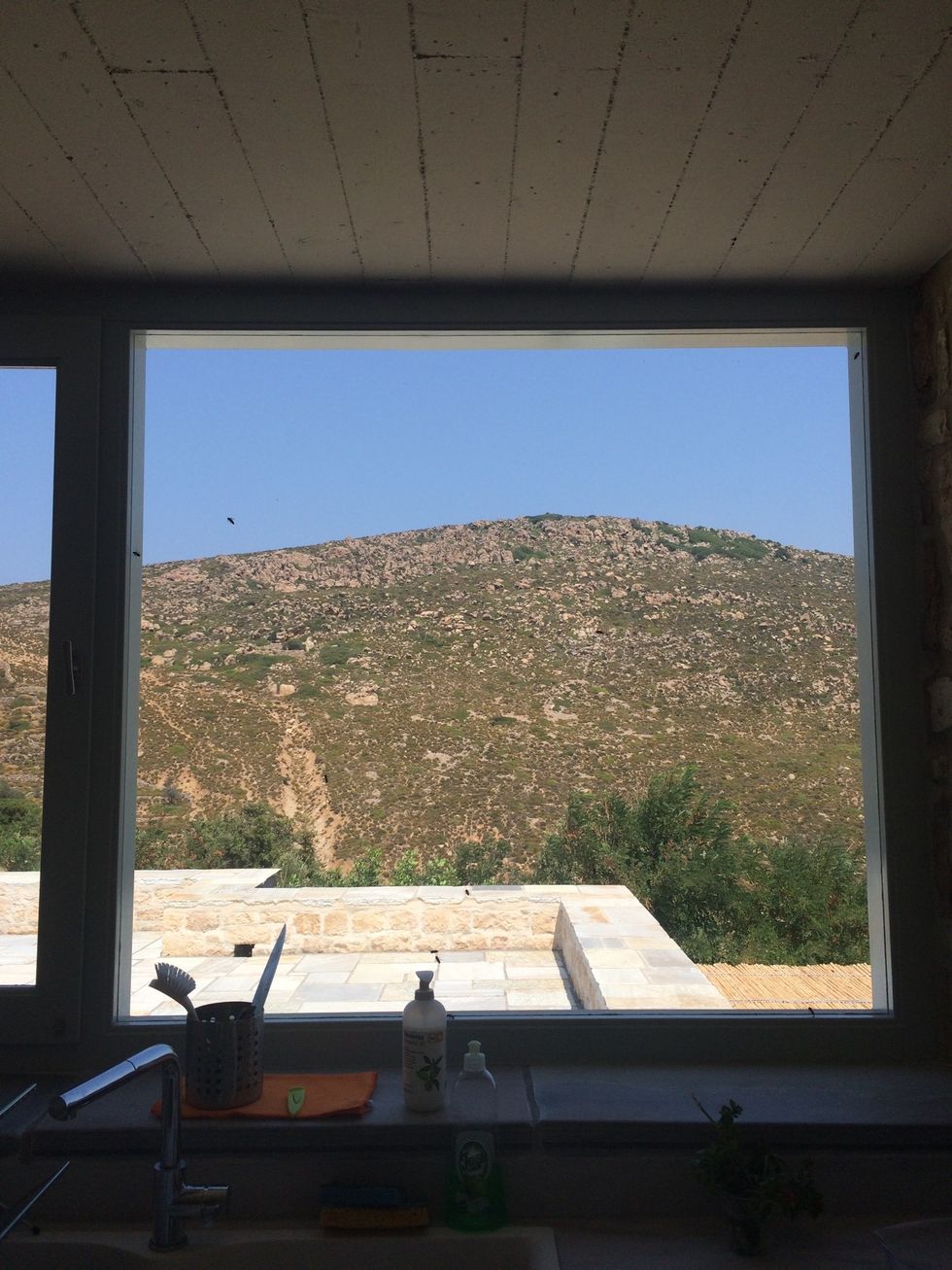 And now just accept the fact that your house has been invaded by bees. 😭 Once the jam has cooled, fill a jar with it, seal it and turn it upside down so no air gets in, so it'll keep 😘 ENJOY ❤️
2.0lb FRESH FIGS
1/2c Raw honey
1.0 Lemon
Balsamic vinegar!?