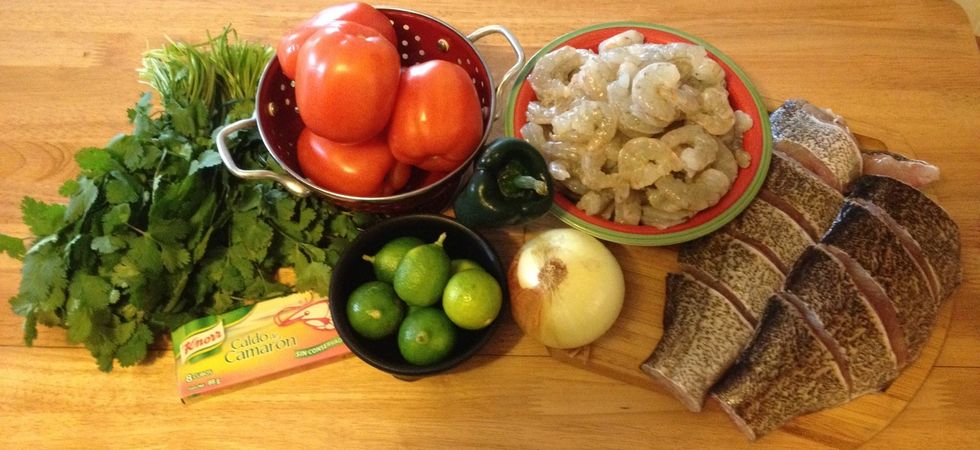 Gather your supplies. Use the freshest, wild caught fish you can find. And any combo of seafood works. To make Siete Mares, add octopus, crab, abalone, clams, and scallops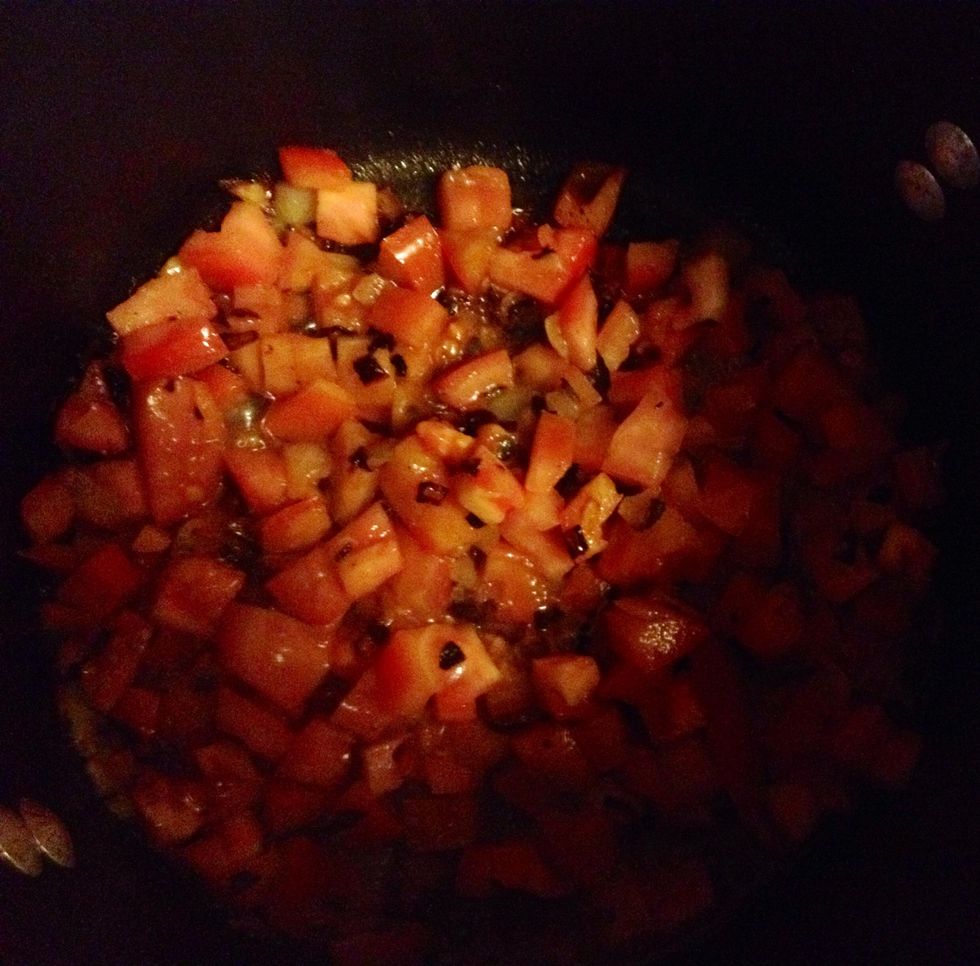 Sauté onion in 3T butter or olive oil til browned. Add tomato, garlic, chile and cook 5-10 min or until tomato begins to break down.
Add bullion cubes, tomato sauce and spices to taste, I use a pinch of oregano, cumin, fresh black pepper & sea salt. Add 3 qts. water Make sure to leave enough room in your stock pot for your seafood!
Bring broth slowly to a boil over low heat. Stir often. At 45 minutes, taste and see if you need to adjust any spices. The broth is very mild. Add your seafood and boil 3-5 min. DO NOT OVERCOOK!!!
Spoon soup into bowl with one large piece of fish. Add shrimp on the side and then add your liquid. Garnish with cilantro, like juice and hot sauce, if desired. ENJOY!!!!
1 pound mero (sea bass) cleaned and cut
Into large chunks
1 pound cleaned fresh shrimp
4 roma tomatoes, chopped
1 brown onion, chopped
2 cloves garlic, minced
1 small jalapeno chile, diced (optional)
4 Shrimp bouillon cube
1/2 cup tomato sauce (i use boxed organic)
Spices to taste (i use oregano, cumin, black
Pepper and sea salt
GARNISH:
Fresh cilantro chopped
Limes quartered
Michelle Royale Vidal - Heromom
Certified Health and Nutrition Coach. Survivor of chronic illness. Learning to use food as medicine. Paying it forward by teaching others the same.