How to make french toast like nana used to make
My Sicilian grandmother made French toast this way - dipping bread into the eggs and milk separately. The texture is totally unique - soft inside and crunchy on the outside.
Gather your ingredients.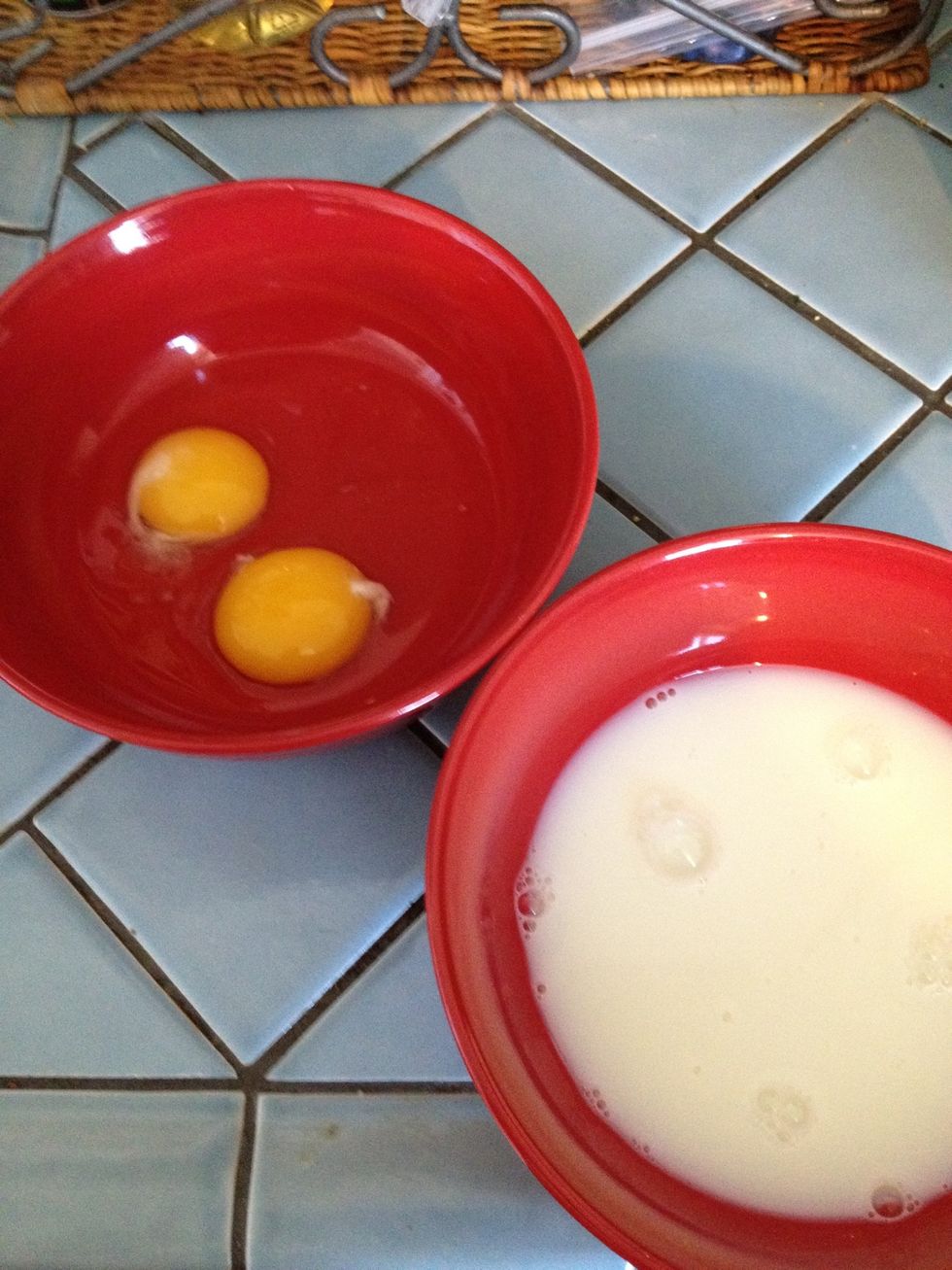 Put milk in one bowl and the two eggs in another bowl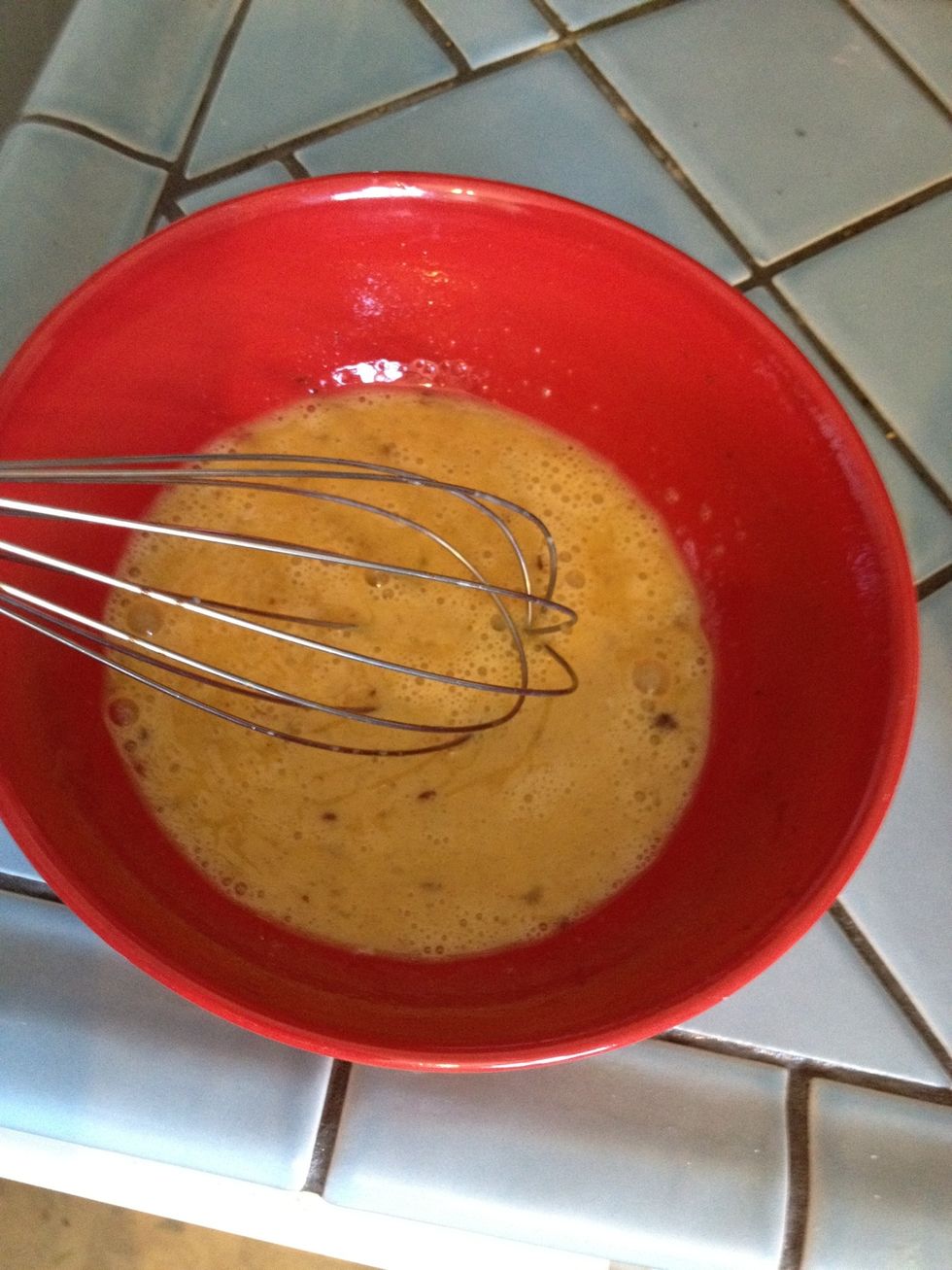 Whisk the eggs along with the sugar and cinnamon. Sometimes I also add a dash of vanilla.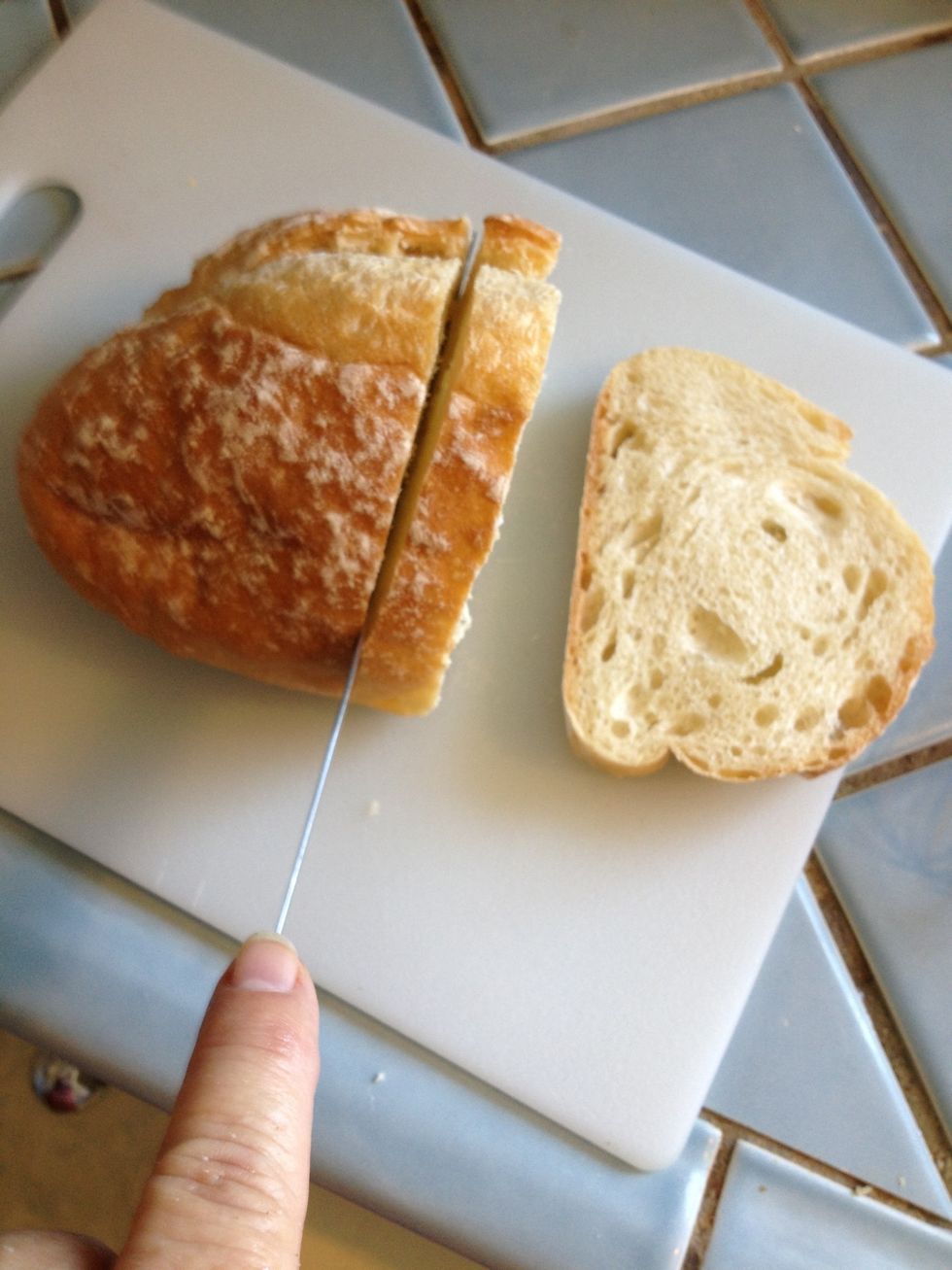 Cut your bread. I like to use French or sourdough bread. This recipe works great for stale bread because the milk softens it up.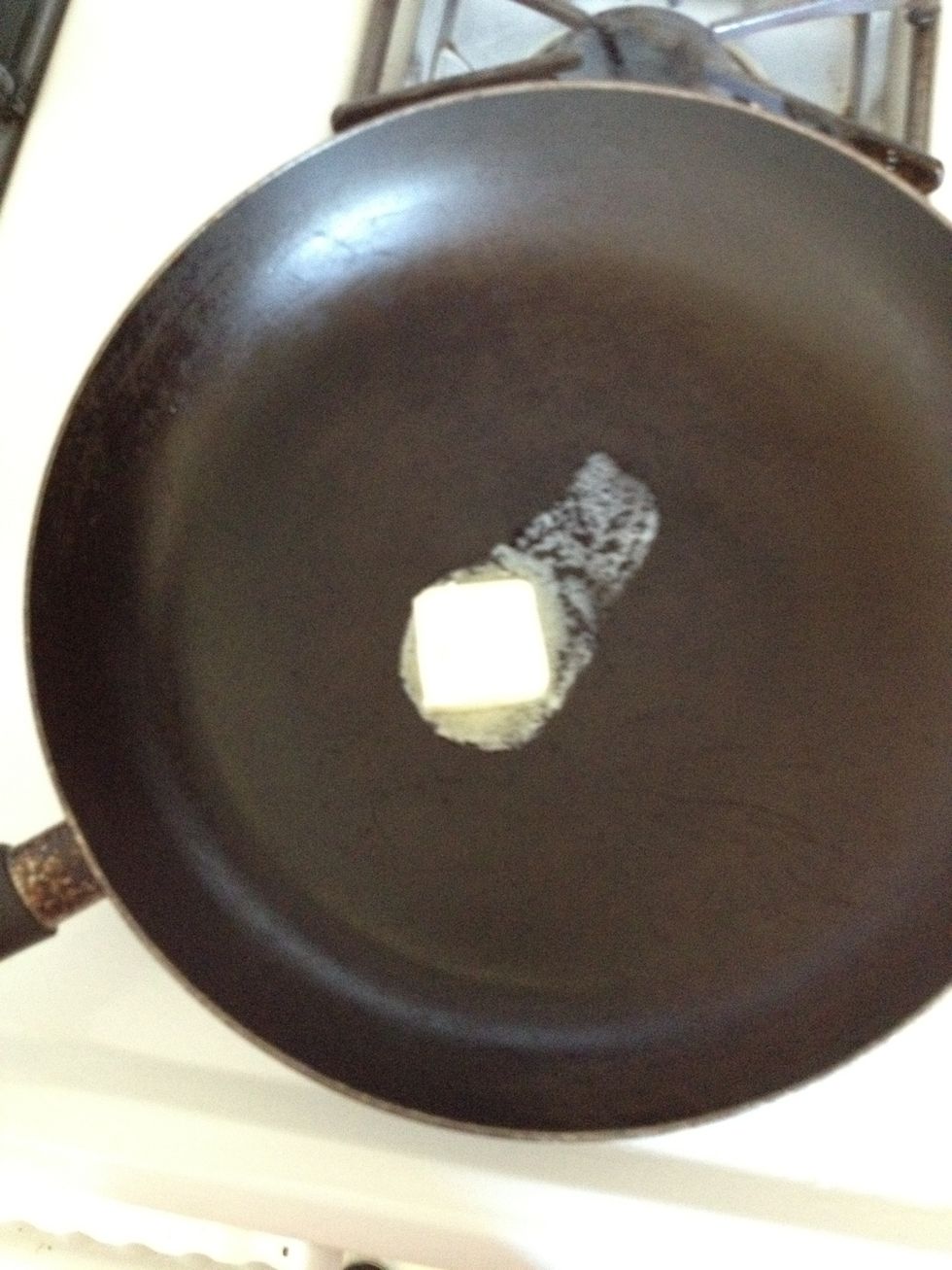 Melt the butter in the frying pan.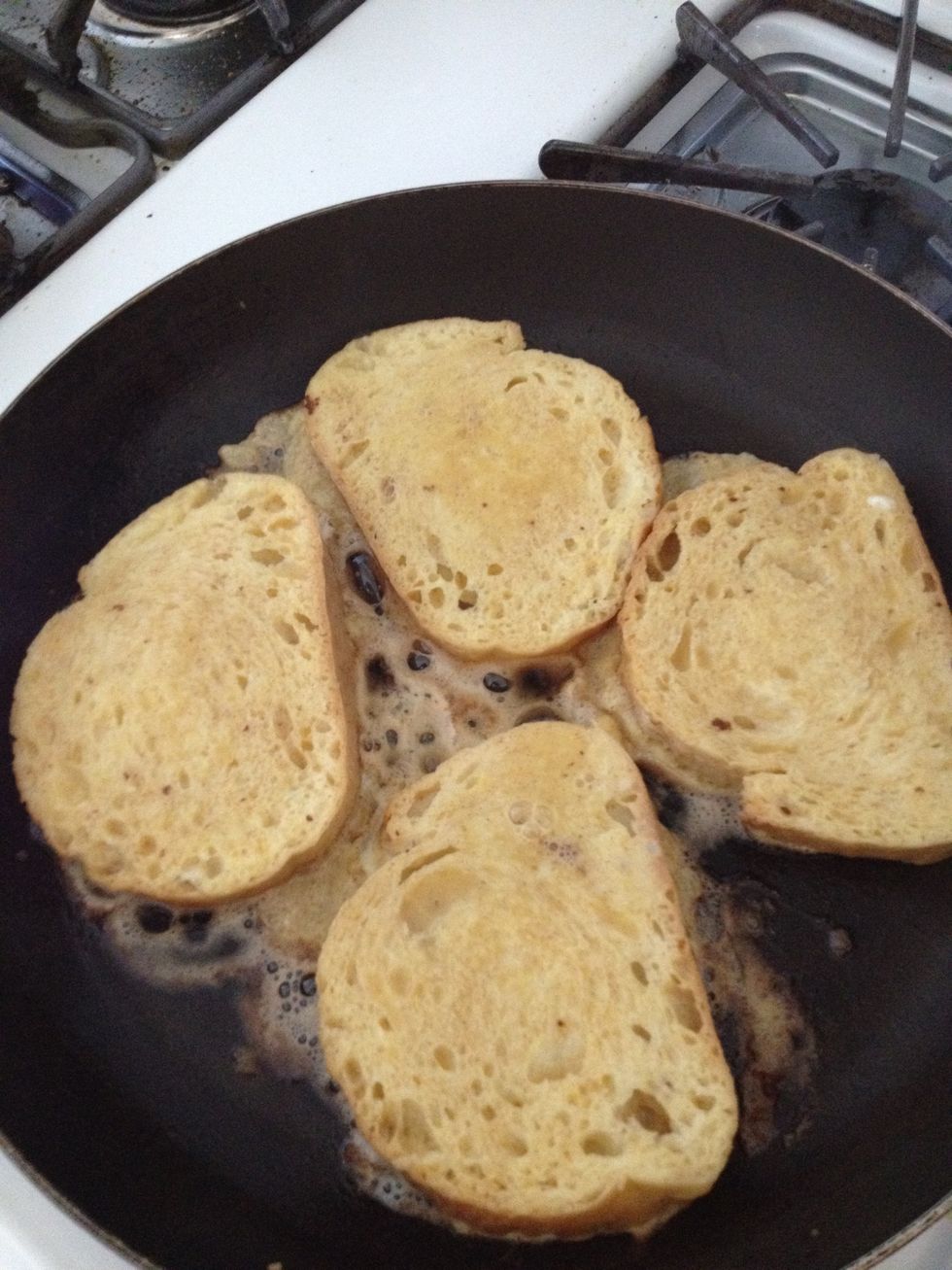 Cook...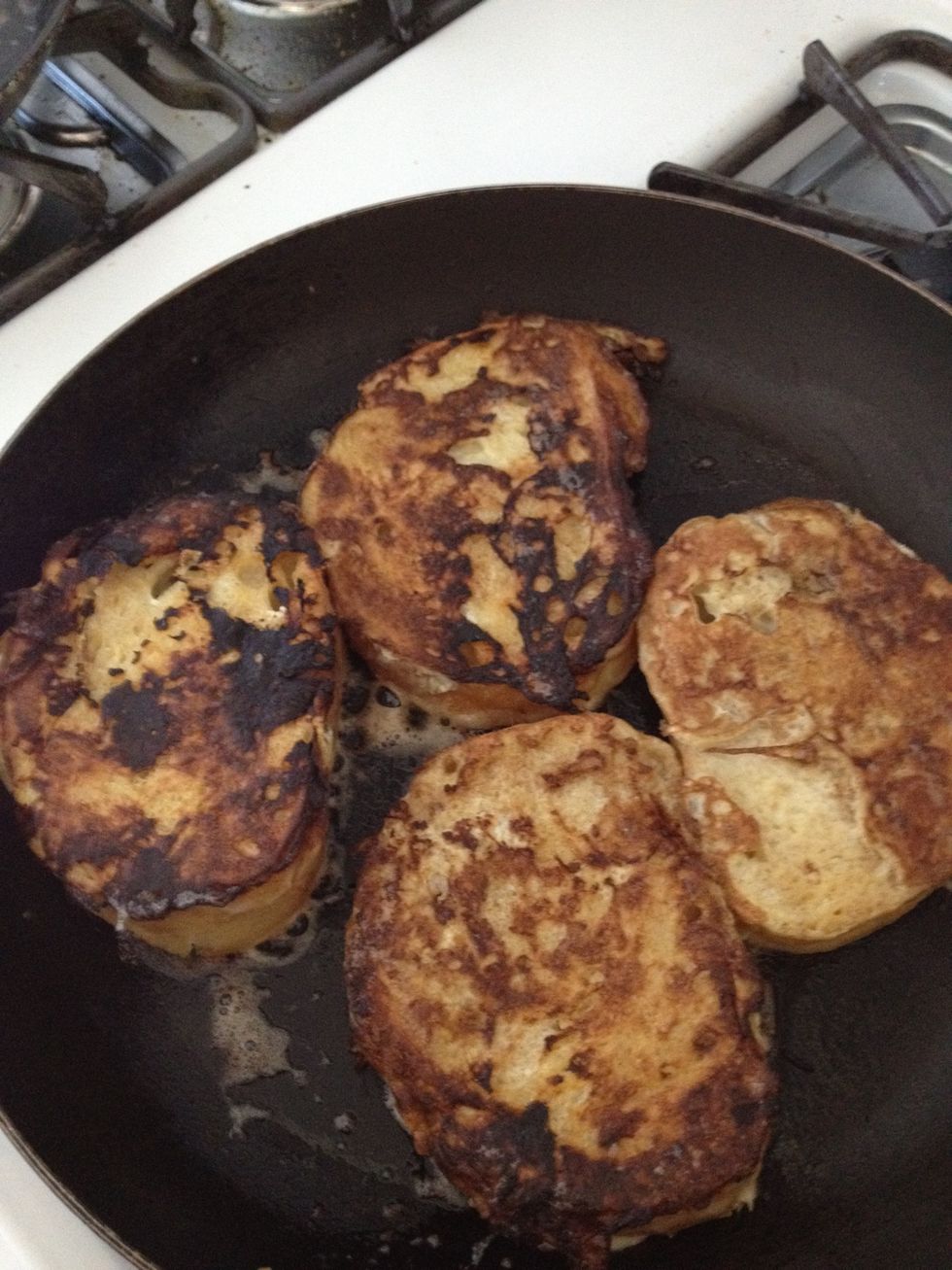 ...until golden brown and then flip over.
Serve with the usual French toast toppings -sugar (powdered or granulated), jam, fruit, and/or maple syrup. I hope you enjoy the unique flavor and texture.
Milk
2.0 Eggs
1/2tsp Sugar
1/4tsp Cinnamon
1.0Tbsp Butter
Toppings - sugar, jam, syrup, fruit
Felicia Gustin
I love to create! All kinds of things. Food, crafts, jewelry, art, photos, theater, events, history, social justice. My proudest creation is my daughter!