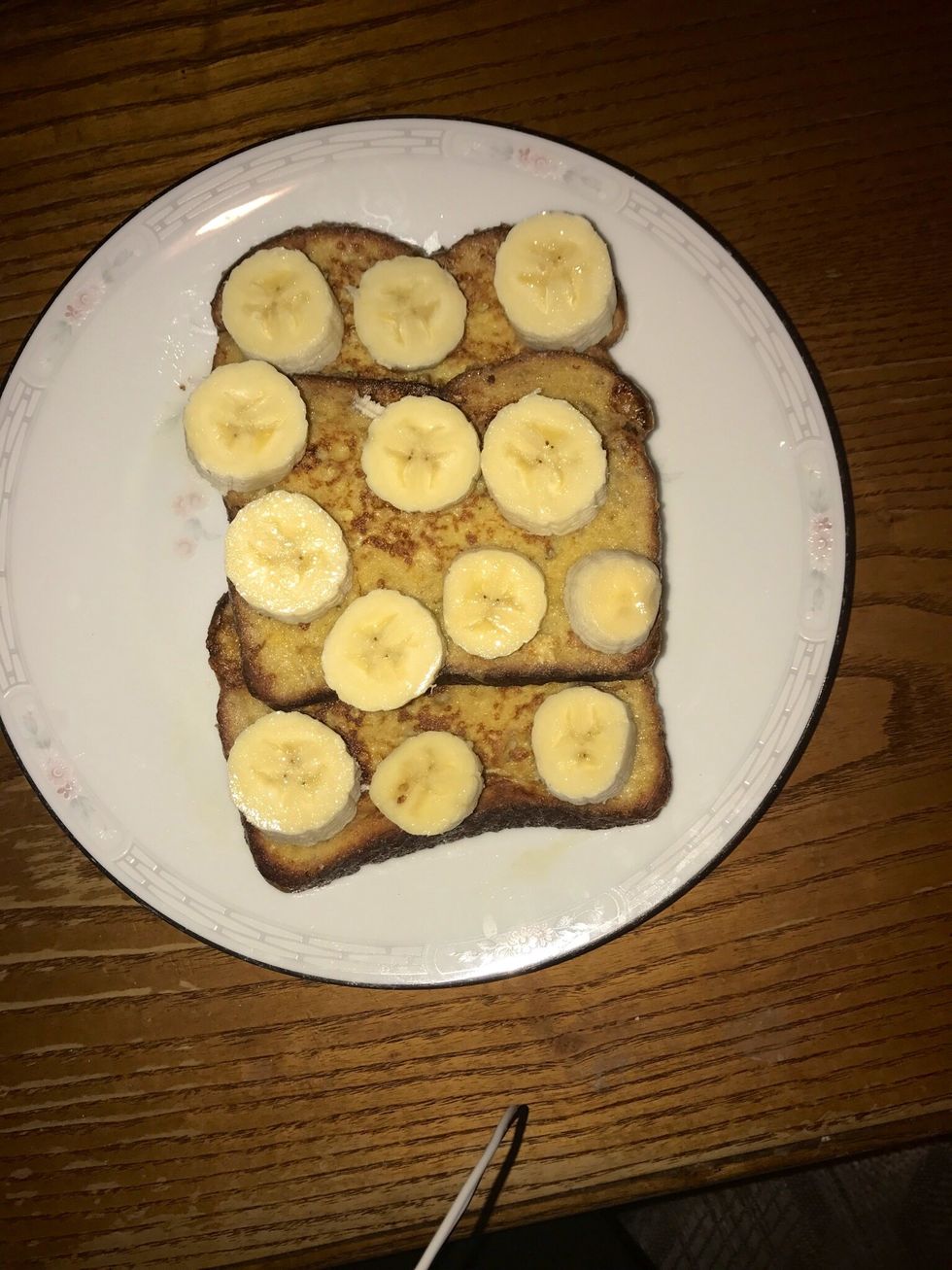 French toast
First, in a small bowl add 2-3 eggs and 1 teaspoon of salt and beat the mixture with a fork. Secondly, coat the breads in the egg mixture.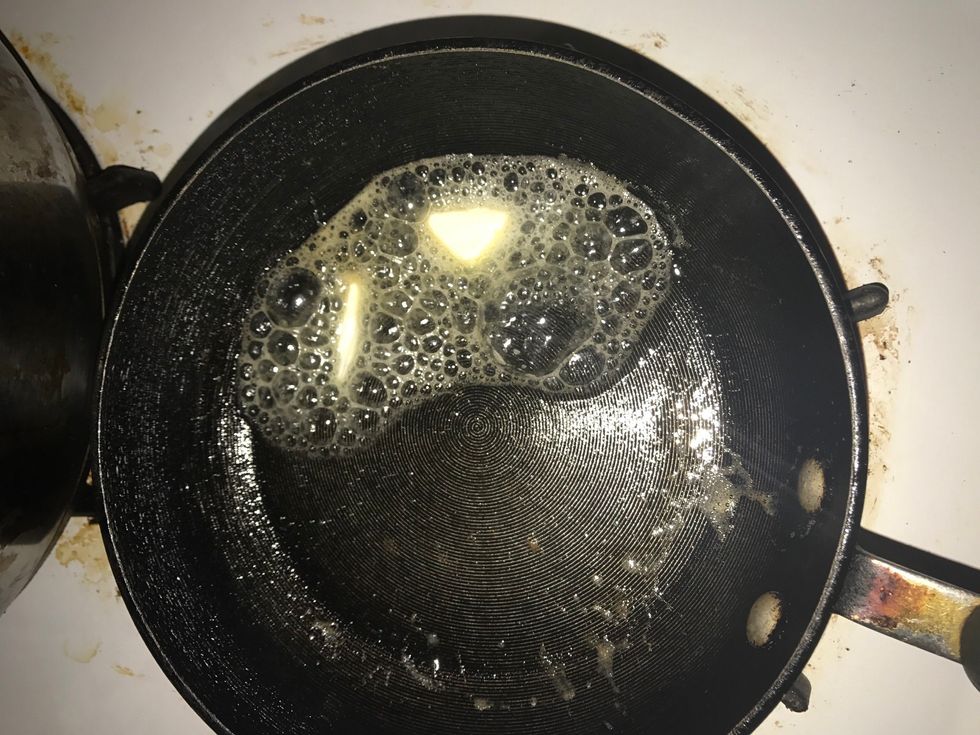 Add 1/8 of unsalted butter to the pan, wait till butter has melted before adding the coated bread (should take about 15-20 sec.)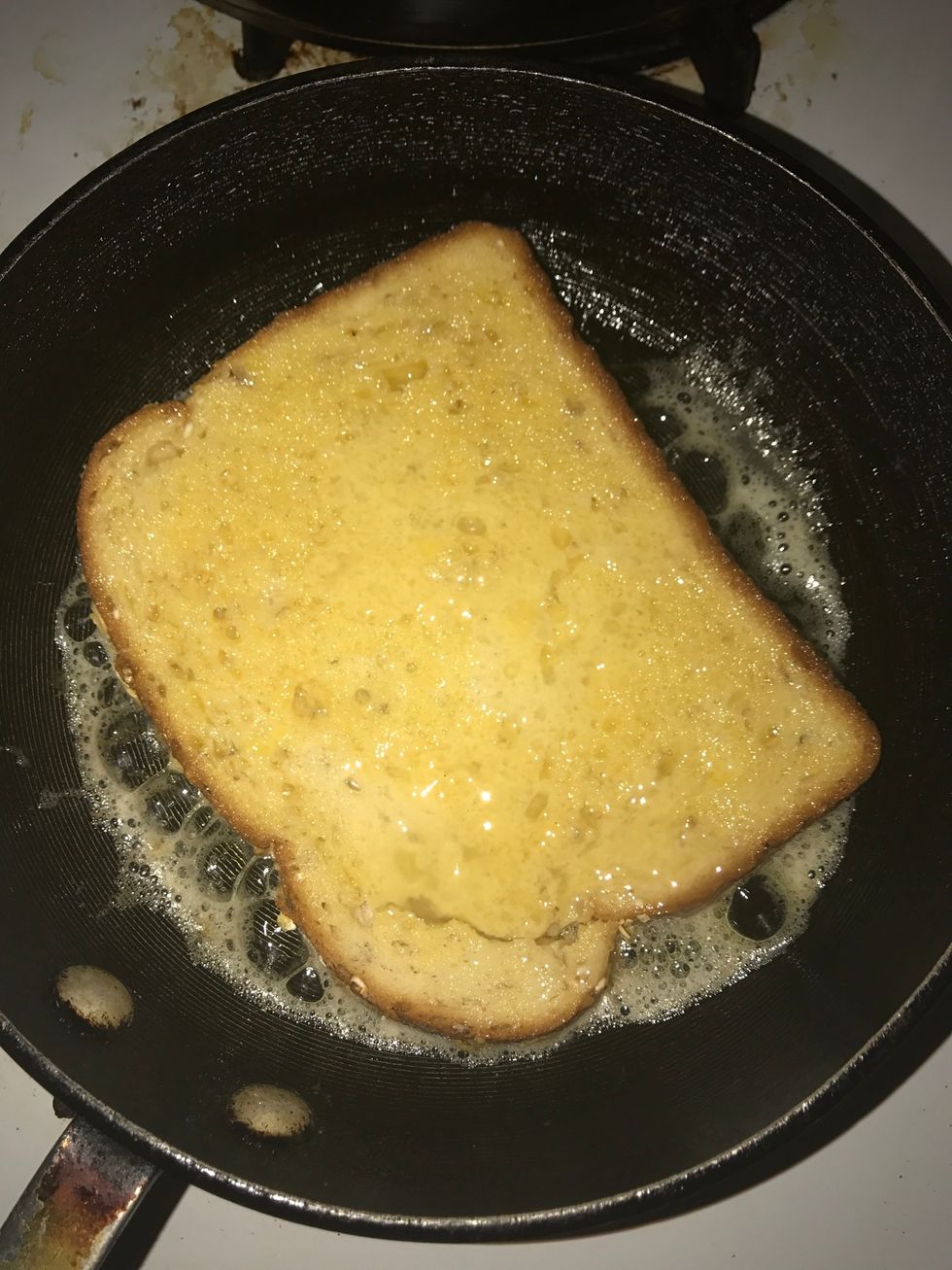 Wait around 45 sec before flipping the coated bread to the other side. Then turn down the heat to low.
Place the cooked French toast in a plate. Repeat steps 2 and 3 until there is no more egg mixture.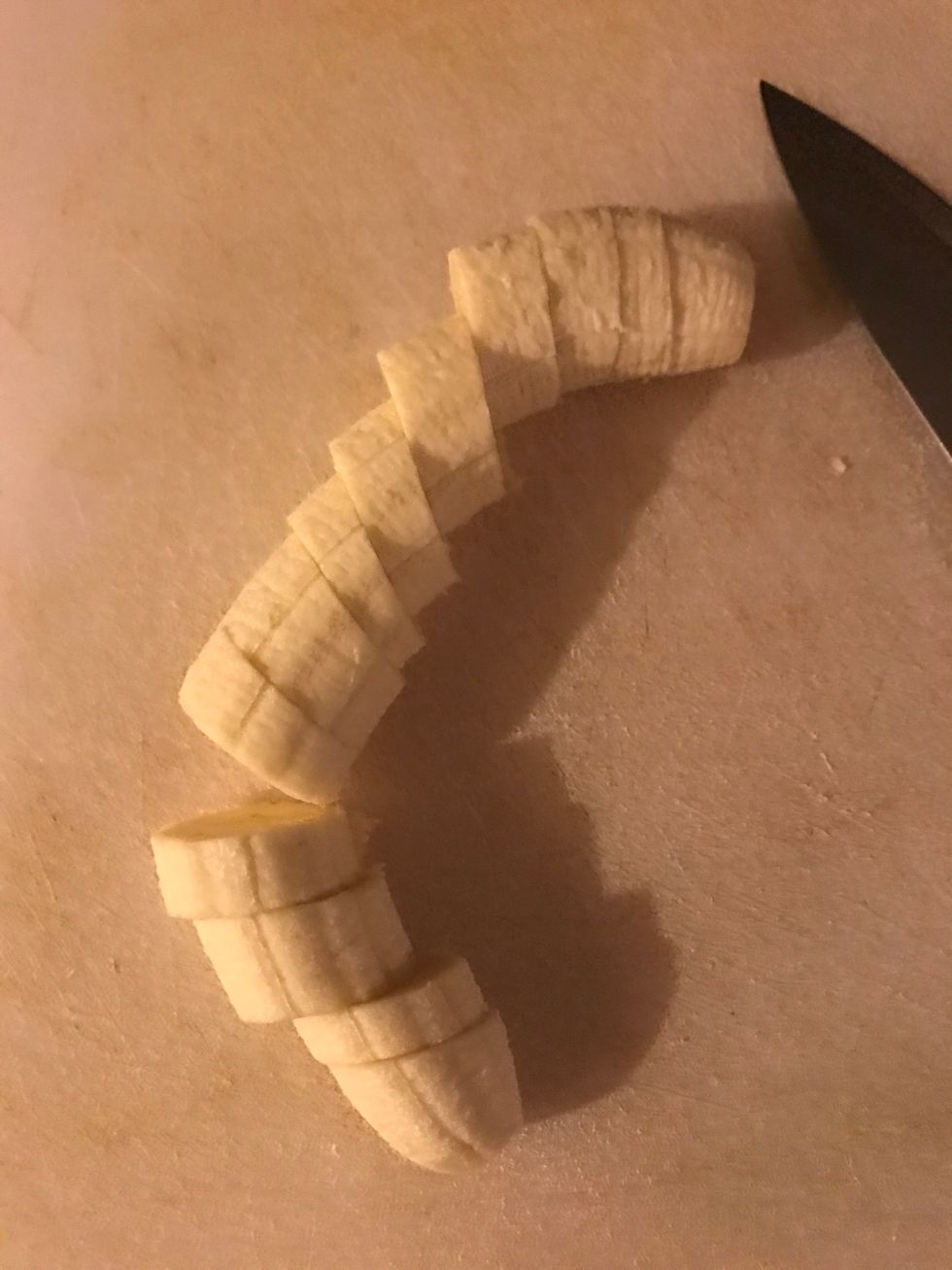 To garnish the French toast, add a sliced banana, and syrup.
Ending product
Comments: Haile- Looked good, also tasted good, but a bit plain. Aster- looked appealing, the French toast and banana complimented each other.
Bibliography McCormick. "Quick and Easy French Toast." McCormick. N.p., n.d. Web. 16 Jan. 2017.
Cutting board
Knife
Pan
Fork
Bread
2-3 eggs
Unsalted Butter
Banana
Syrup
Bowl
Plate