Gather Ingredients- 6 pieces of Texas Toast, 3 Eggs, 2/3 cup Milk, 1/4 tsp. Cinnamon and Nutmeg, 1 tsp. Vanilla Extract, A pinch of salt.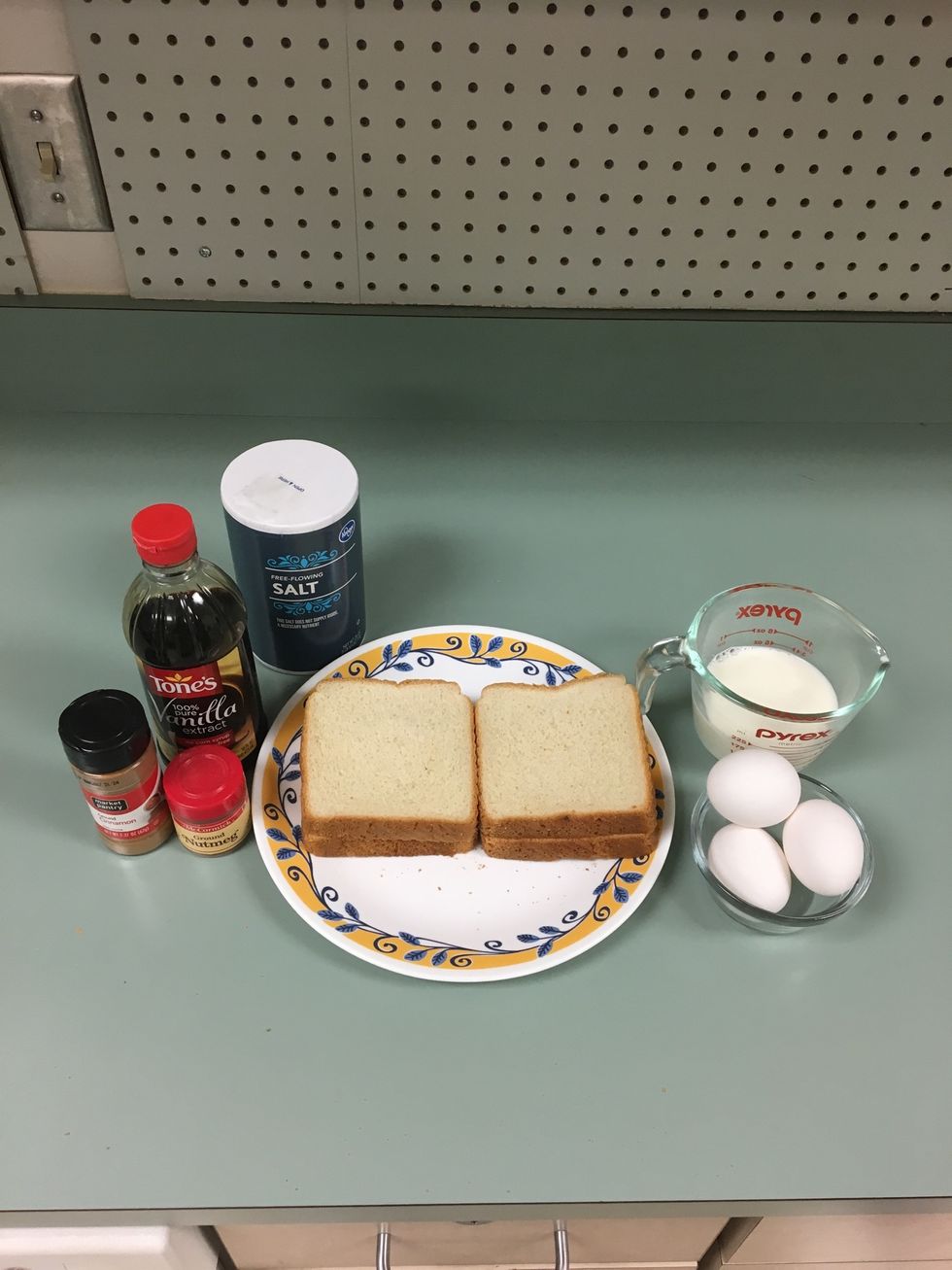 All the ingredients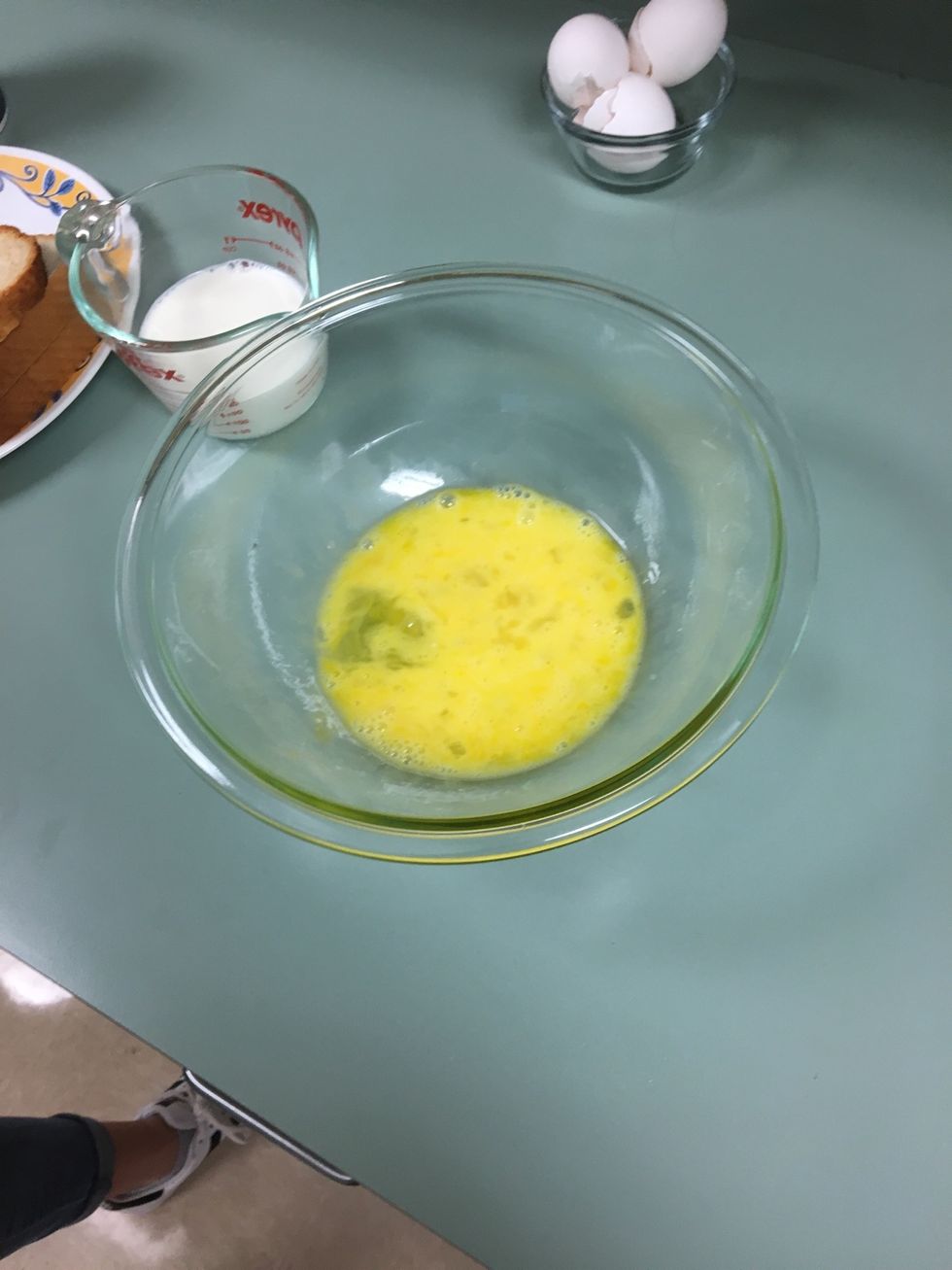 Crack eggs into a bowl and wisk together
Add remaining ingredients (nutmeg,cinnamon,vanilla extract,salt) then wisk together in eggs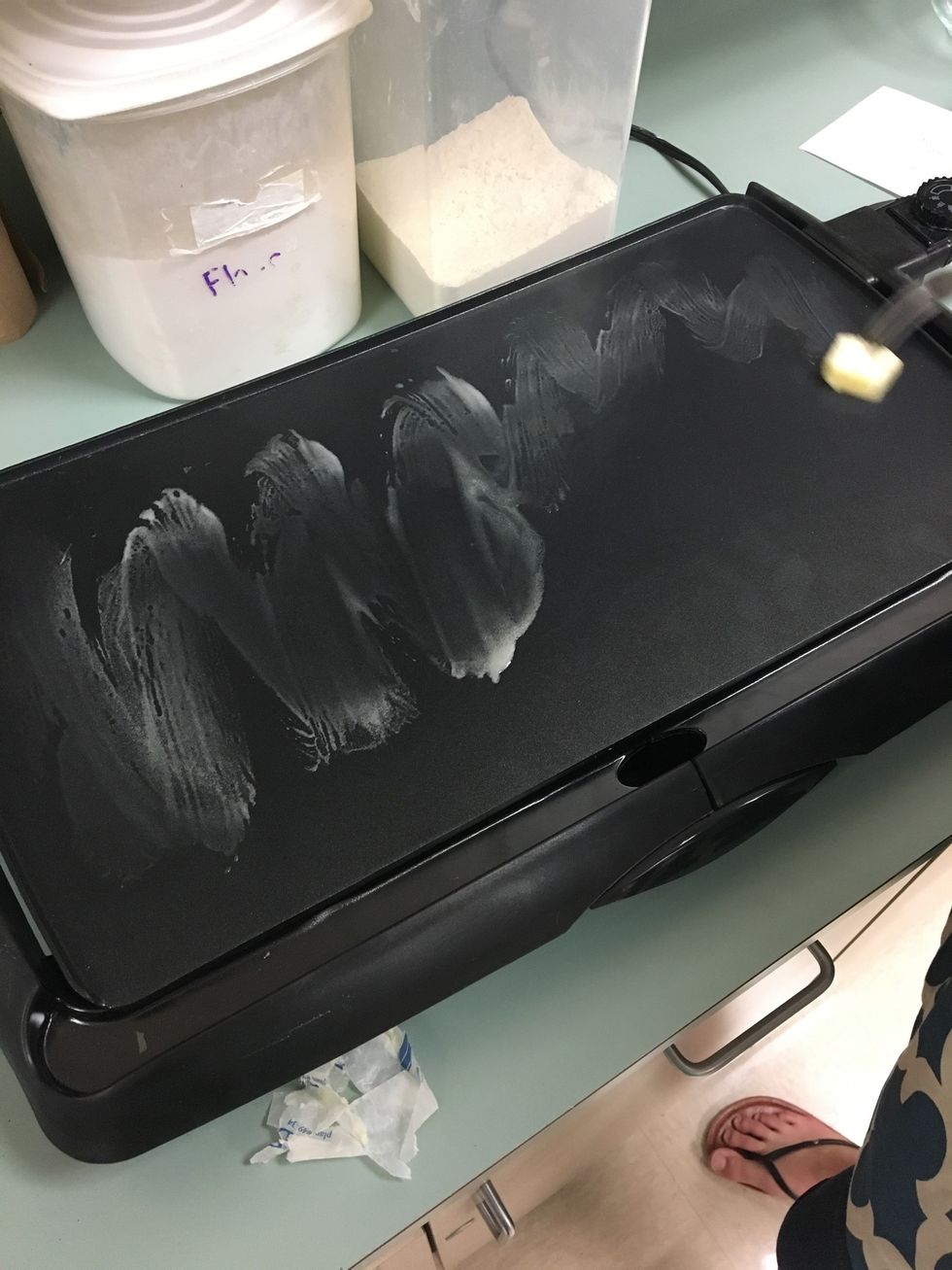 Put 1/8 teaspoon of butter onto skillet then melt evenly on skillet.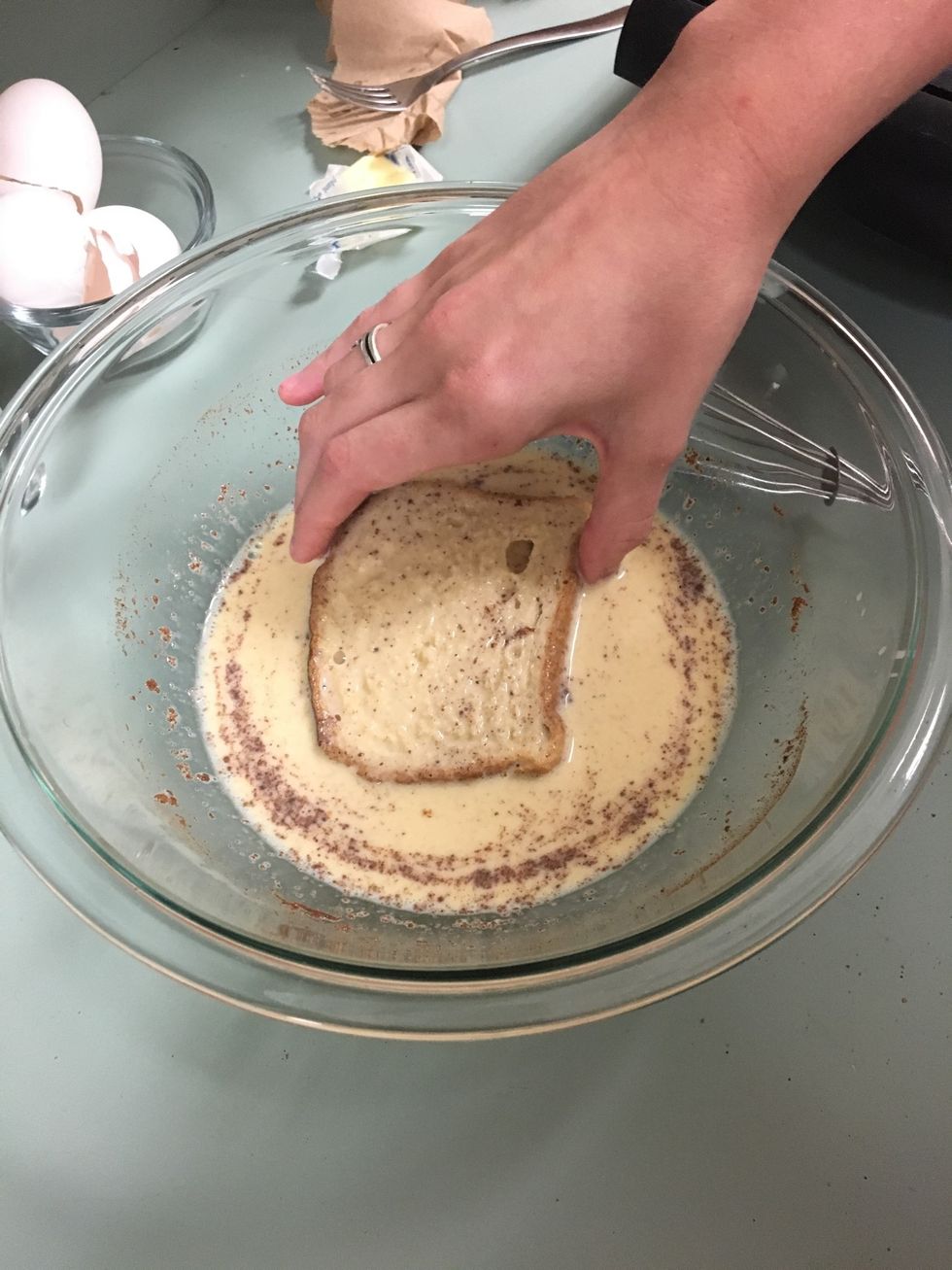 Soak the bread in shallow bowl about 5 seconds on each side
Place soaked bread on skillet set to medium or high for 2-3 minutes till golden brown
When french toast if golden on each side add any topping that you want then are done.
Shallow Bowl
Whisk
Liquid Measuring Cup
Measuring Spoons
Skillet
Spatula
1 Custard Cup
Butter to grease the skillet
Some plates