Gather all the supplies.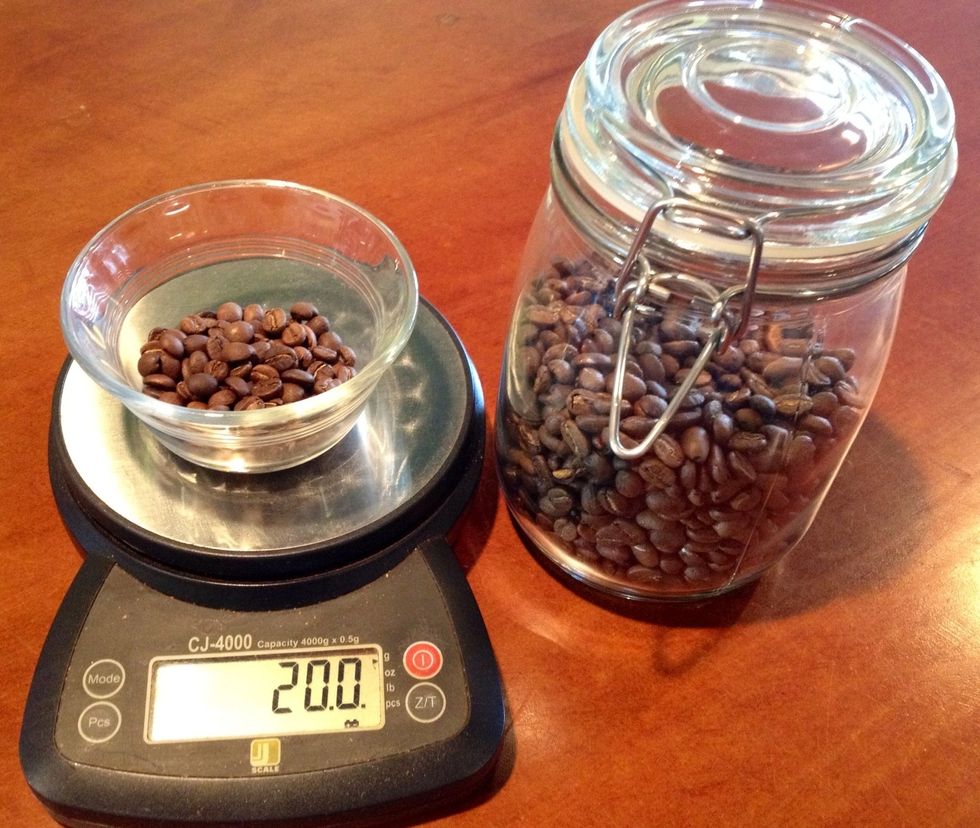 Measure 20g of beans for a 12oz cup. The bean to water ratio should be 1/17.
Set your grinder to a consistency of course sand. Grind.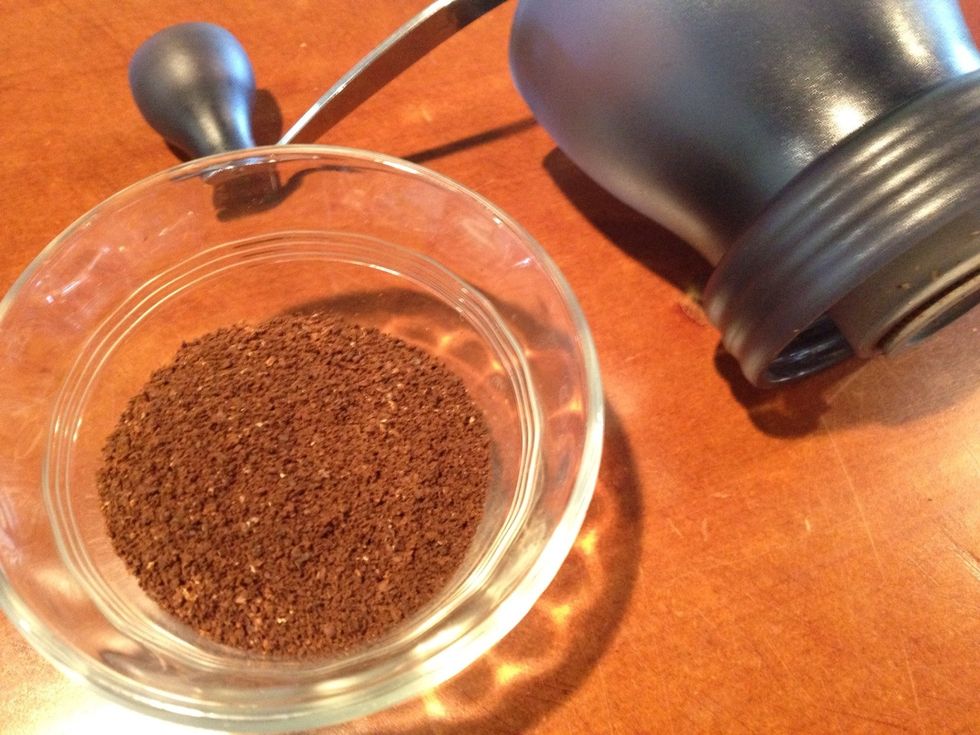 [Ground beans]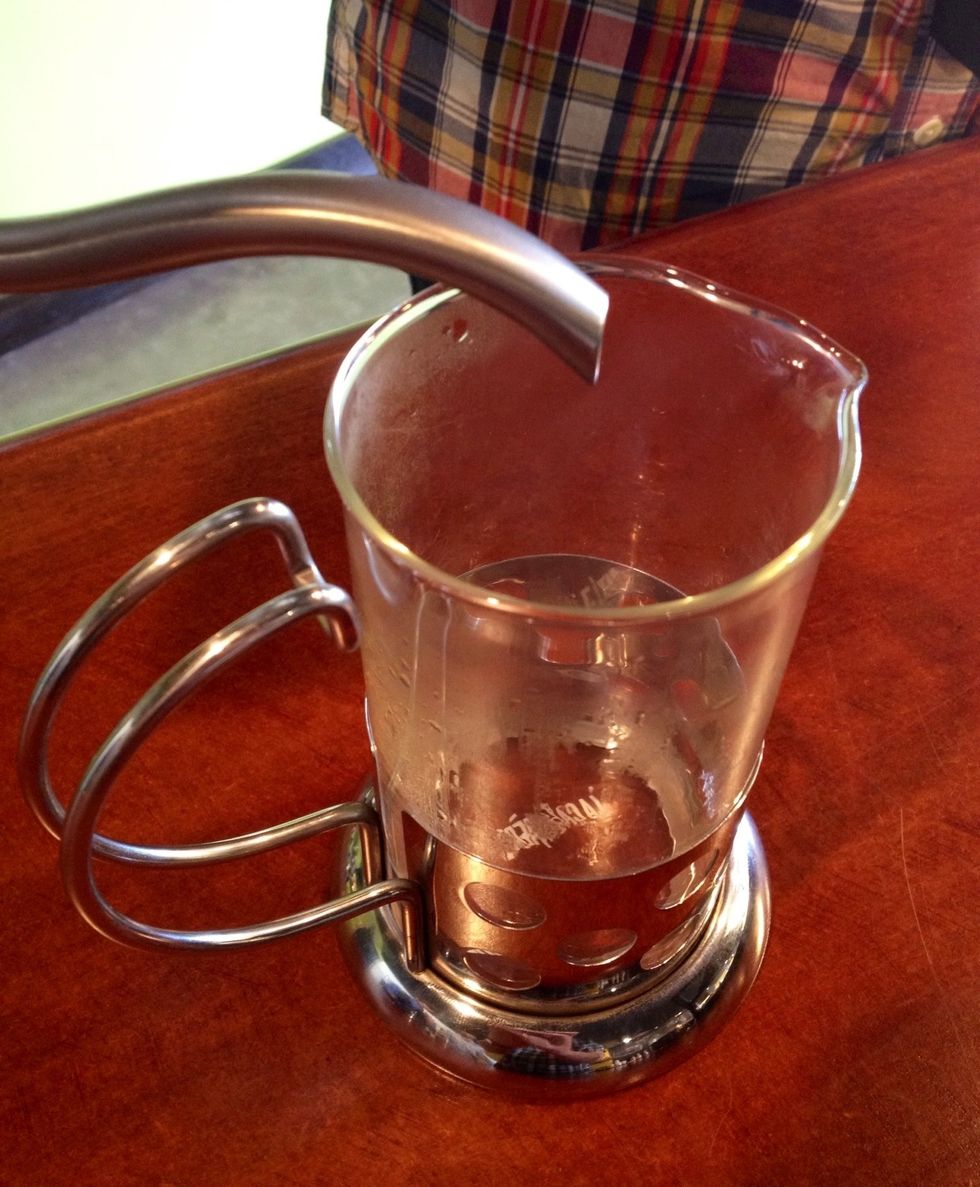 Heat the water to 195-204° (just short of boiling.) Pre warm the French Press, then dispose of the water.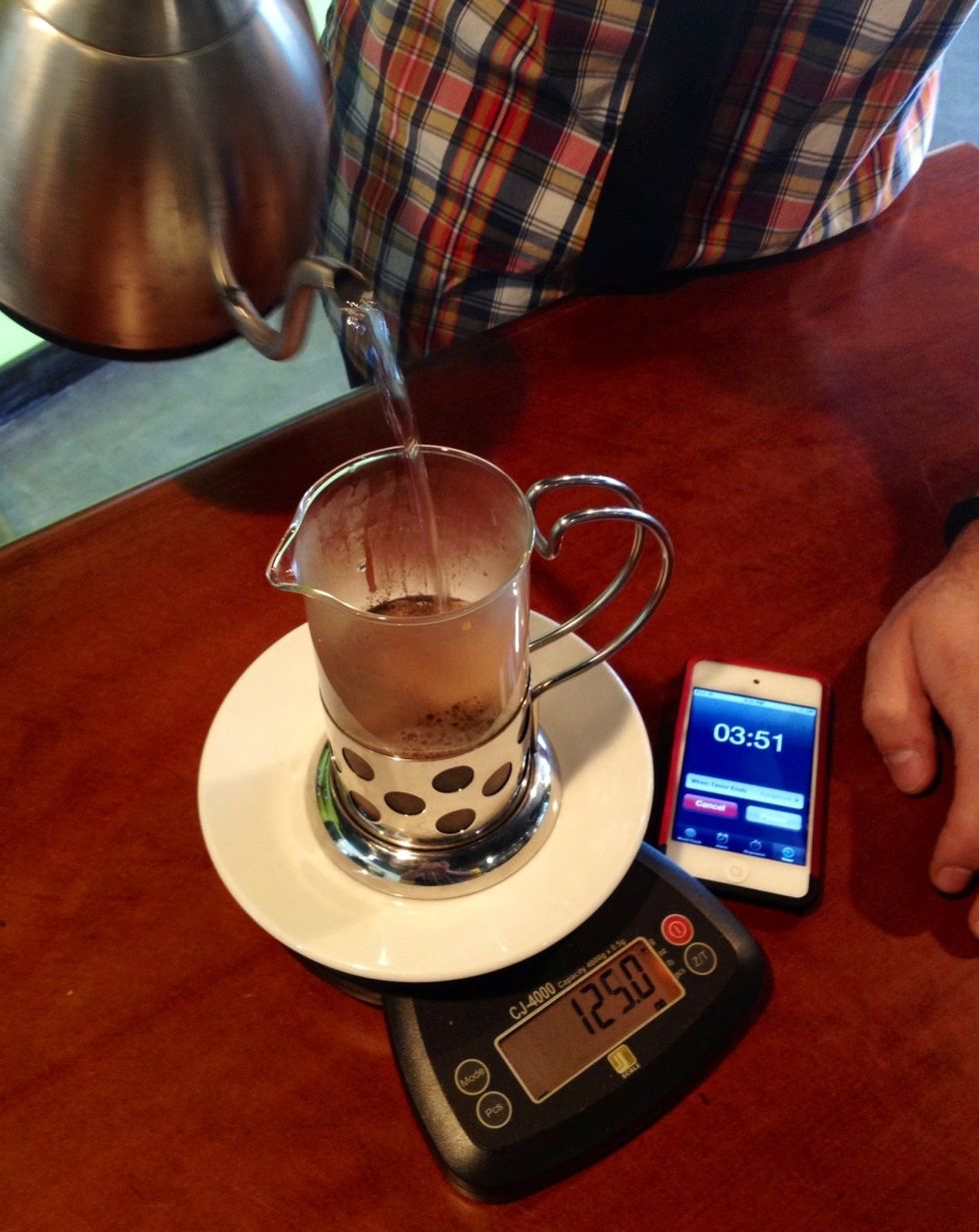 Dump the coffee grounds into the French Press and zero the scale. Start your timer at 4:00. Begin pouring the water into the French Press.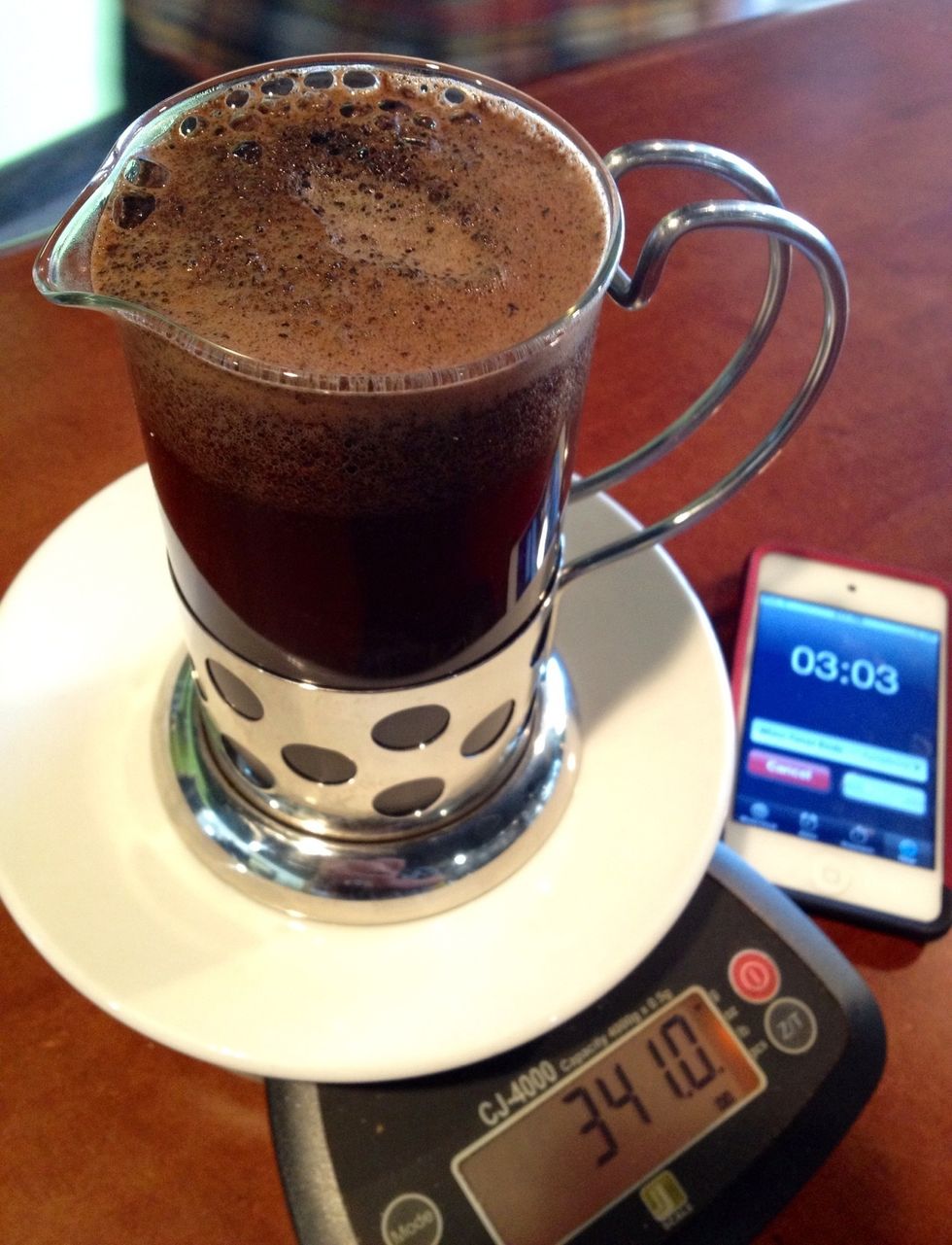 Pour 340g of water and let sit.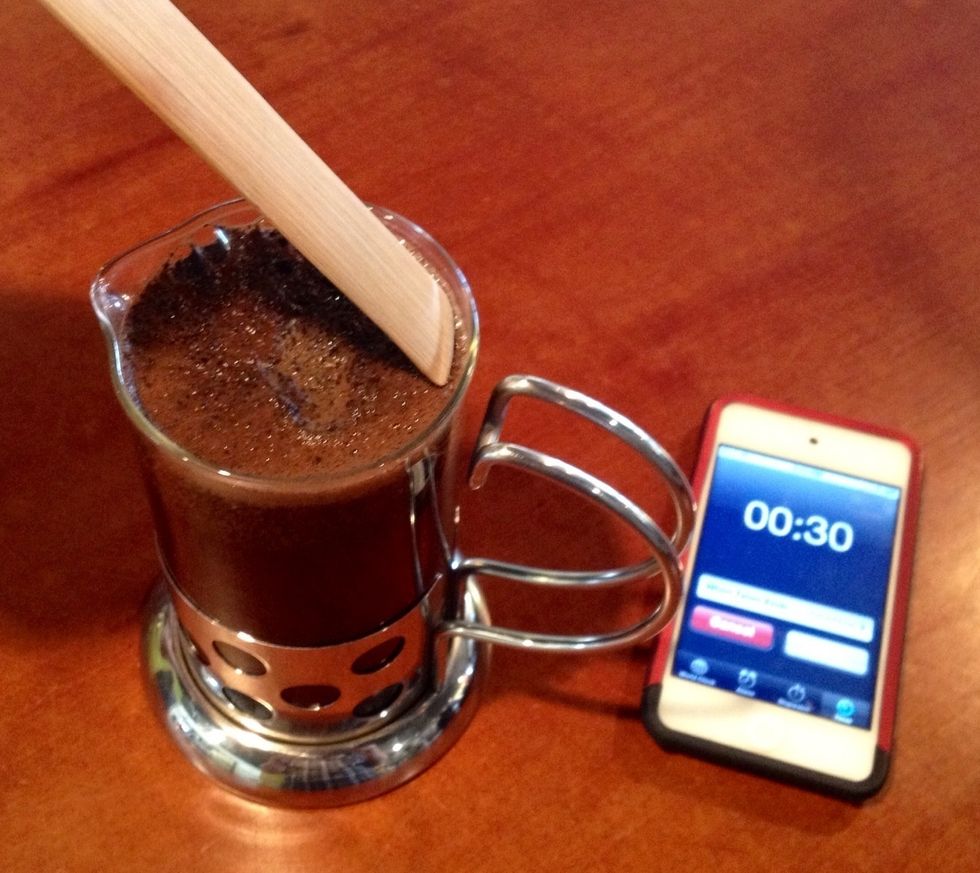 With 0:30 remaining, break the bloom.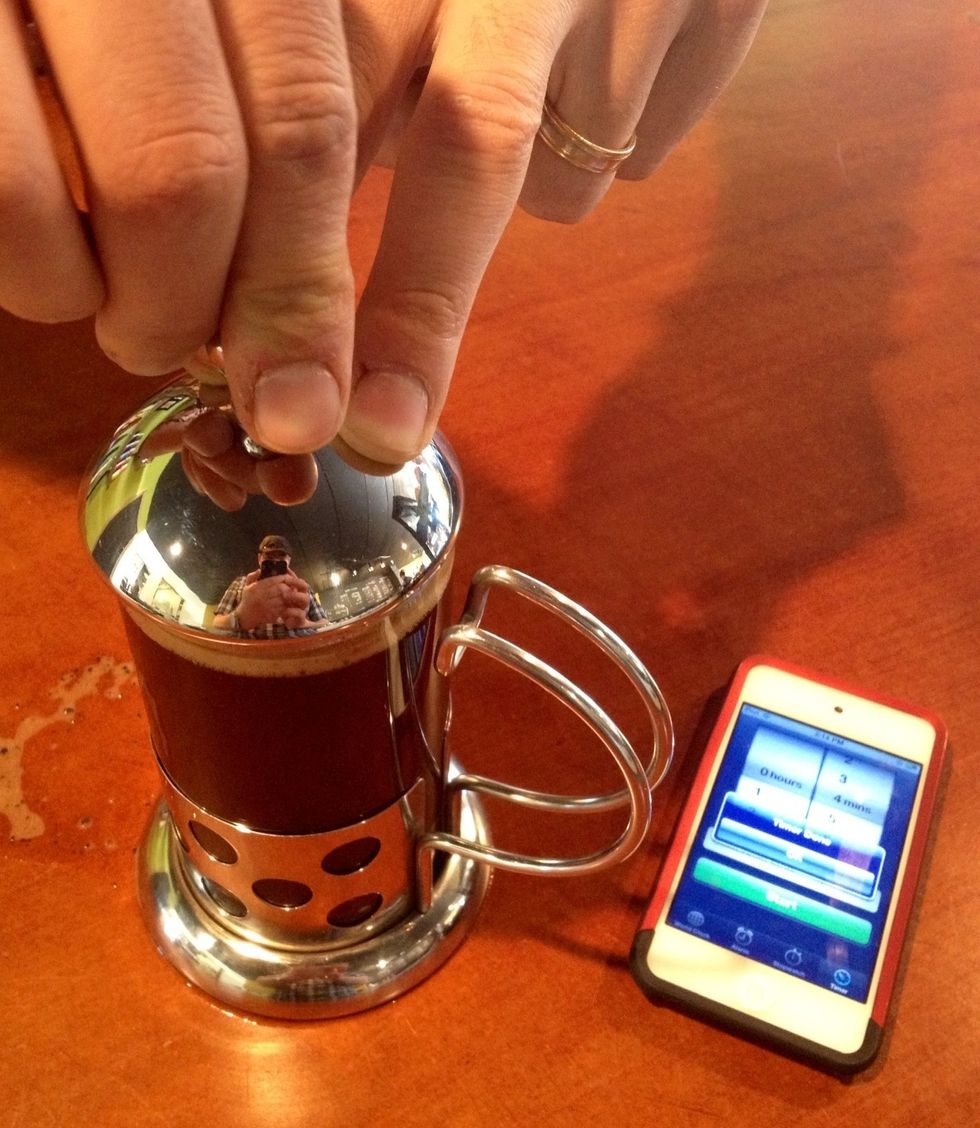 After 4:00 has elapsed, plunge the press.
Slowly pour into your favorite Offero cup, withholding the last half ounce or so.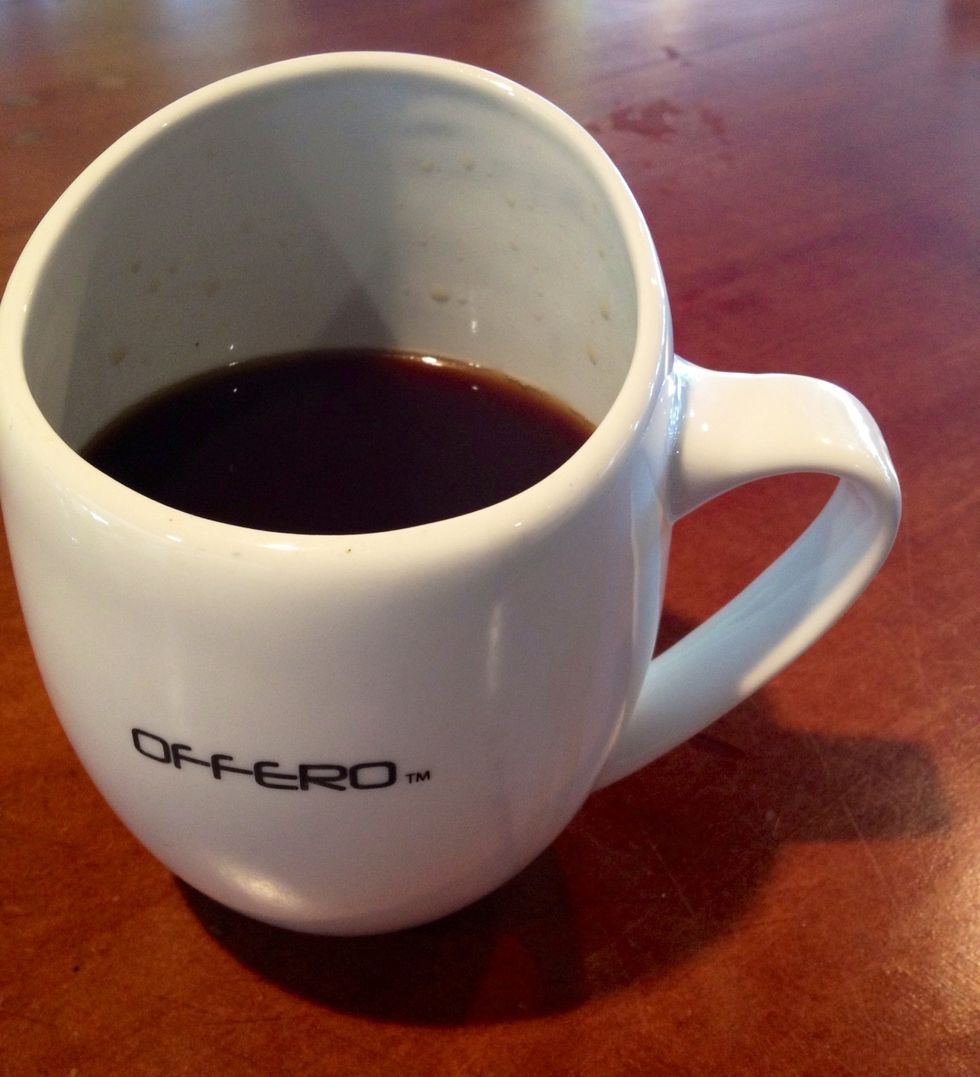 Enjoy!
20.0g Whole bean craft coffee
340.0g Water
1.0 French Press
1.0 Burr Grinder
1.0 Scale
1.0 Kettle
1.0 Timer