The seasoning blend can be purchased at www.worldseasonings.com. They make 9, gluten free, all-natural and kosher seasoning blends representing great cuisines from around the world.
26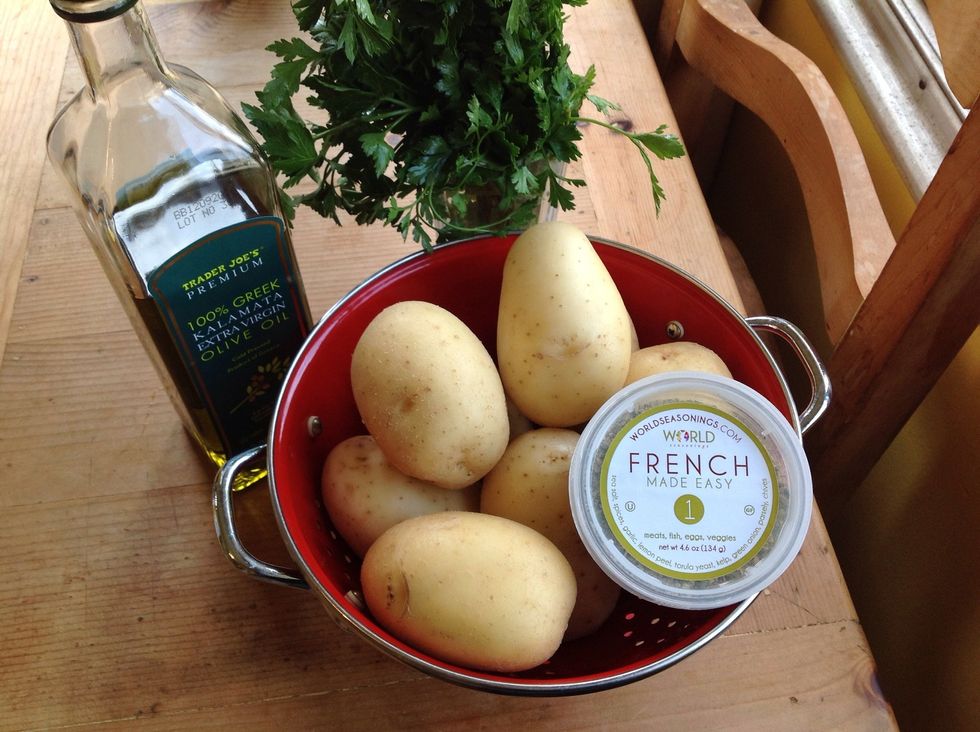 Everything you need - 4 simple ingredients.
Peel potatoes then cut in half lengthwise. Then cut each half down the middle, turn and cut the potatoes in 1 inch cubes. Doesn't have to be exact but the more uniform the better they cook!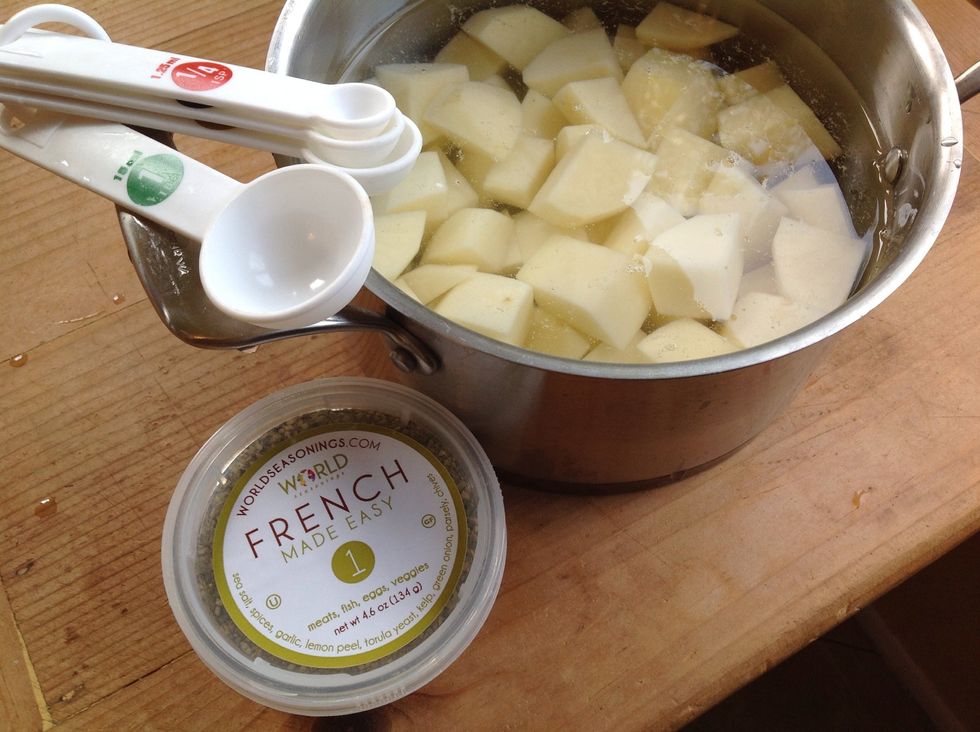 Add potatoes to pot and fill with just enough cold water to cover them. Add 1 tablespoon #1French Made Easy.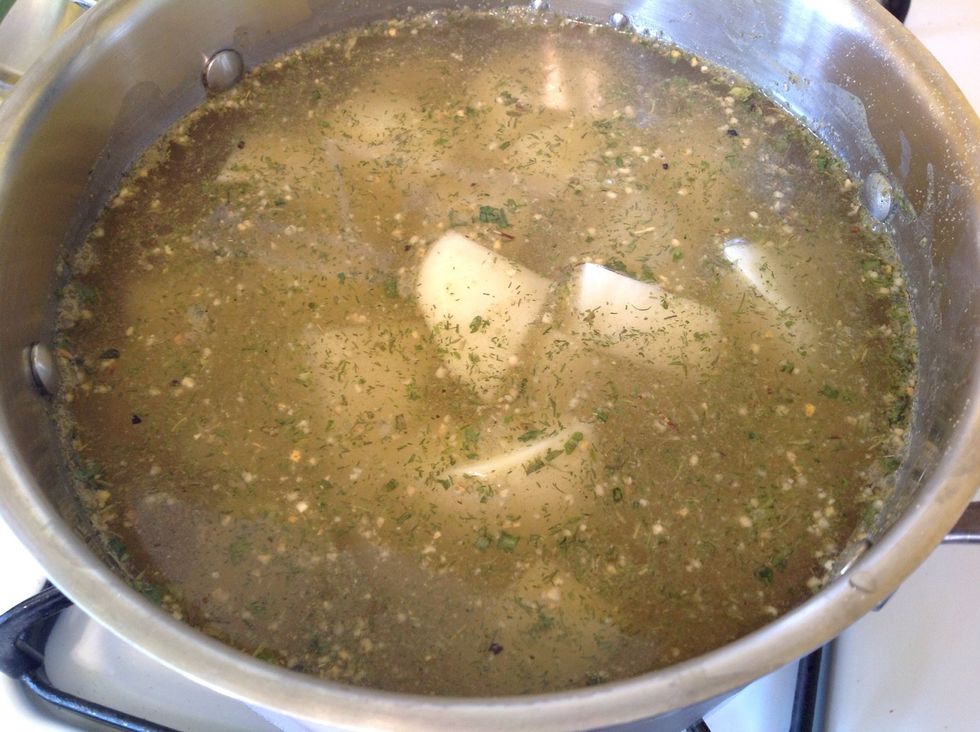 Place pot on stove over high heat. Set timer for 22 minutes. That should be just enough time to boil and cook the potatoes perfectly. Test for doneness around 20 minutes. Cook longer if you prefer.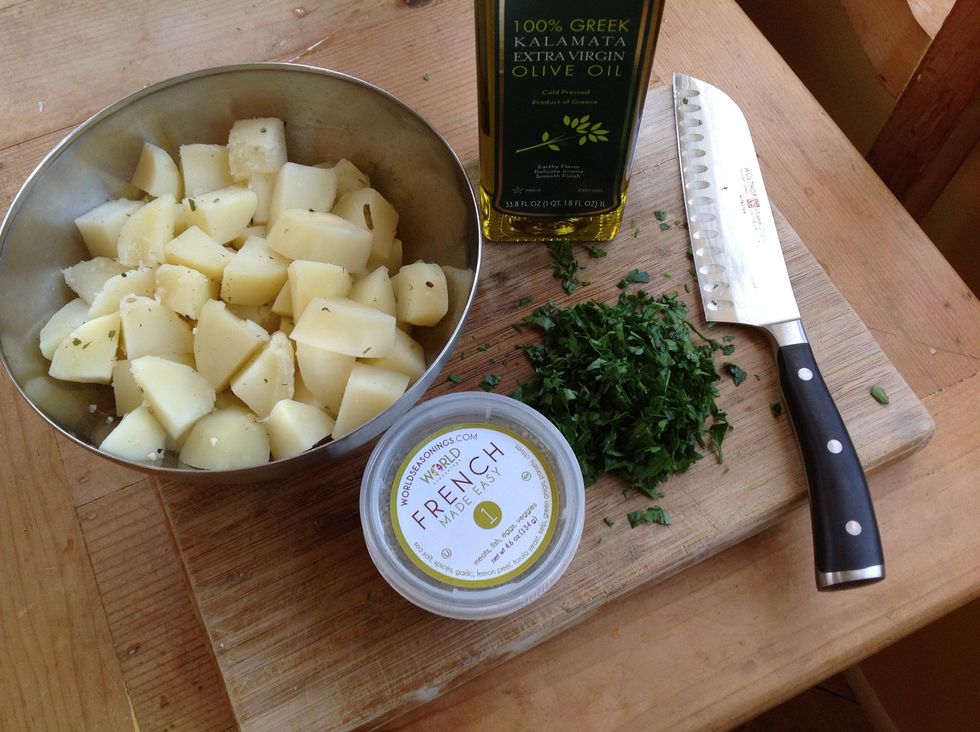 Strain potatoes, place in bowl and let them cool a bit. Add the olive oil, parsley and remaining 3/4 teaspoon of #1French Made Easy.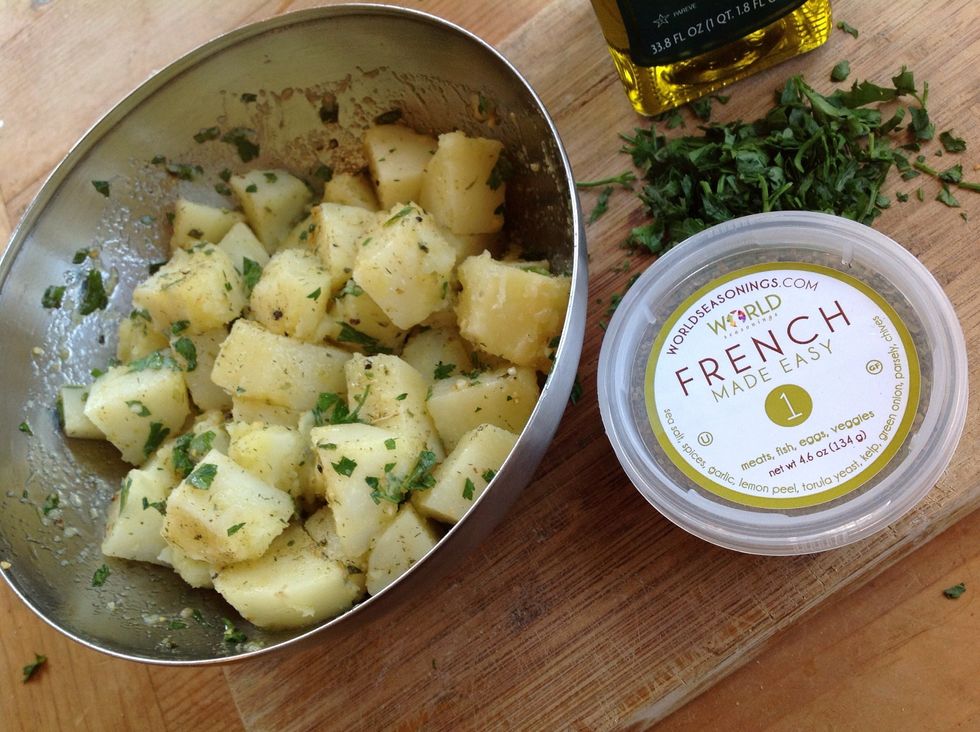 Toss and chill, or just eat right away. I prefer them after they have chilled and the flavors of the seasoning release. Perfect for home meals, picnics or BBQ's. www.worldseasonings.com
1.5lb White potatoes, cubed 1/4"
6.0Tbsp Olive oil
3/4Tbsp #1 French Made Easy from World Seasonings
2.0Tbsp Italian parsley, chopped
World Seasonings
World Seasonings offers 9 amazing gluten free, kosher and all-natural seasoning blends that will make breakfast, lunch and dinner extraordinary.
San Diego, CA - everywhere