How to make french pickled carrots ...no canning involved
Make French Pickled Carrots ...No Canning Involved
141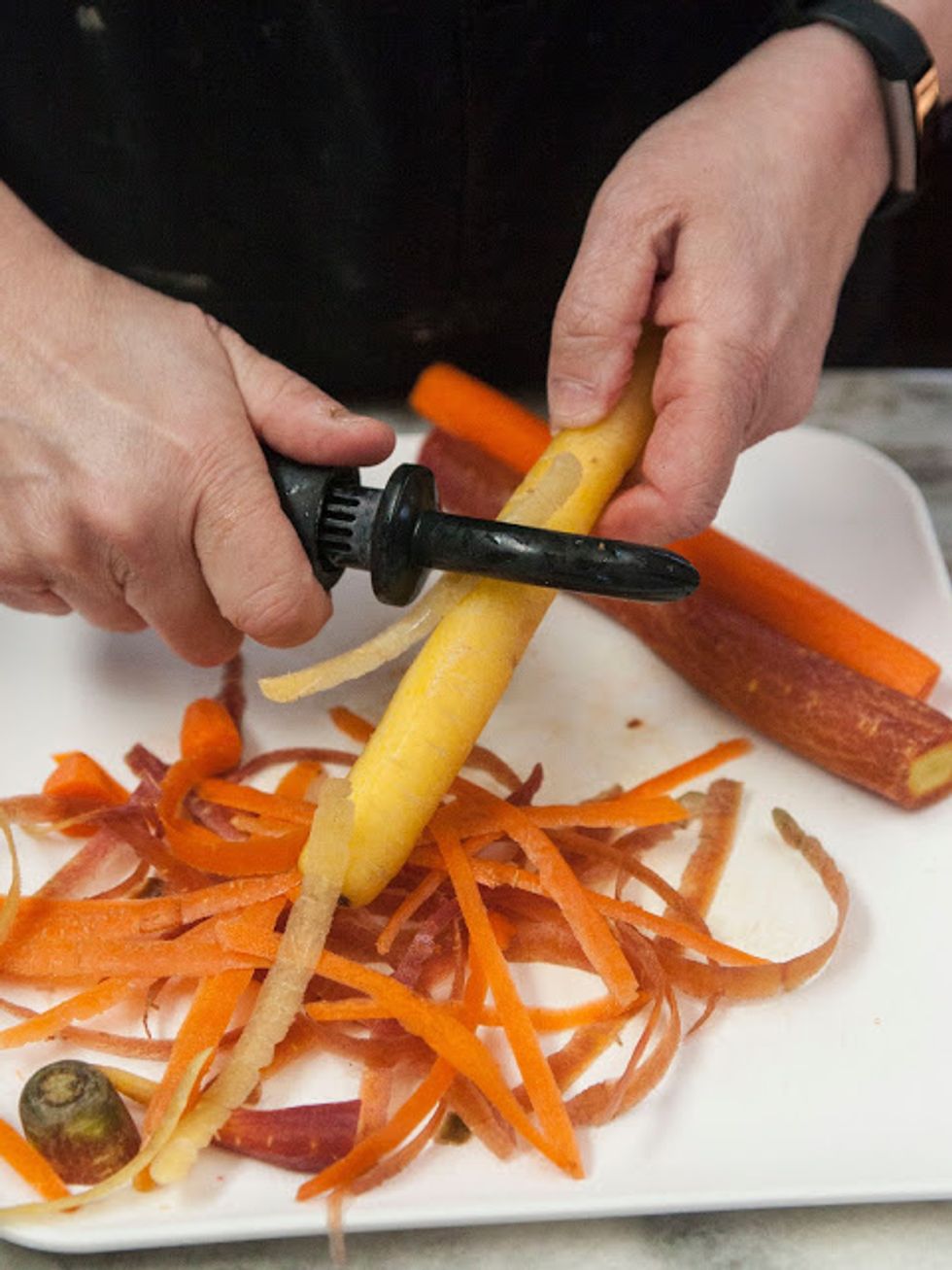 Peel the carrots.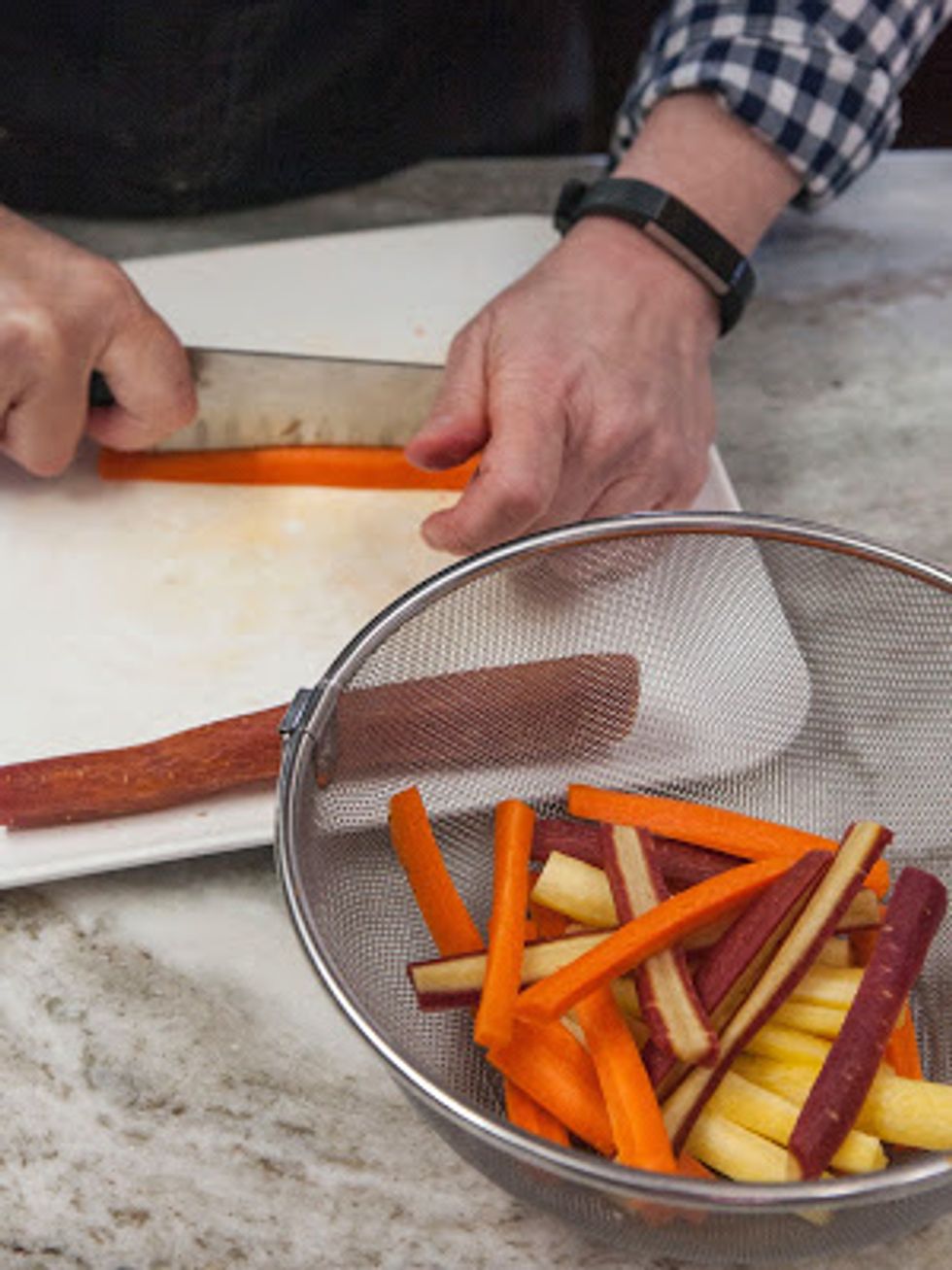 Cut them into sticks that will fit into a pint jar.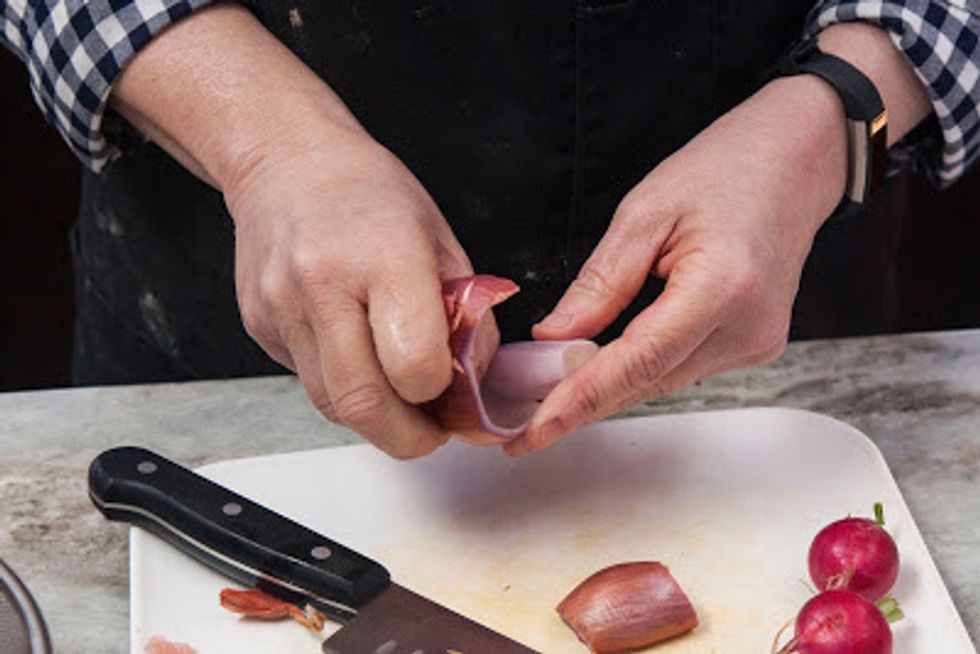 Prep the rest of your ingredients. This helps get things done faster. Peel the shallots and slice the radishes into thick pieces.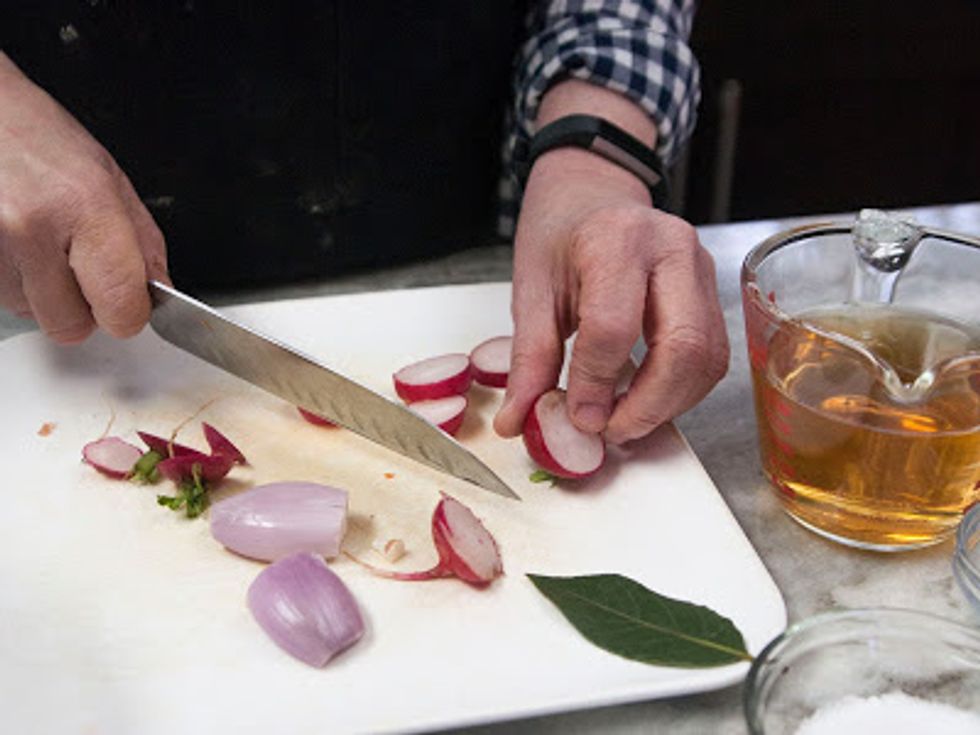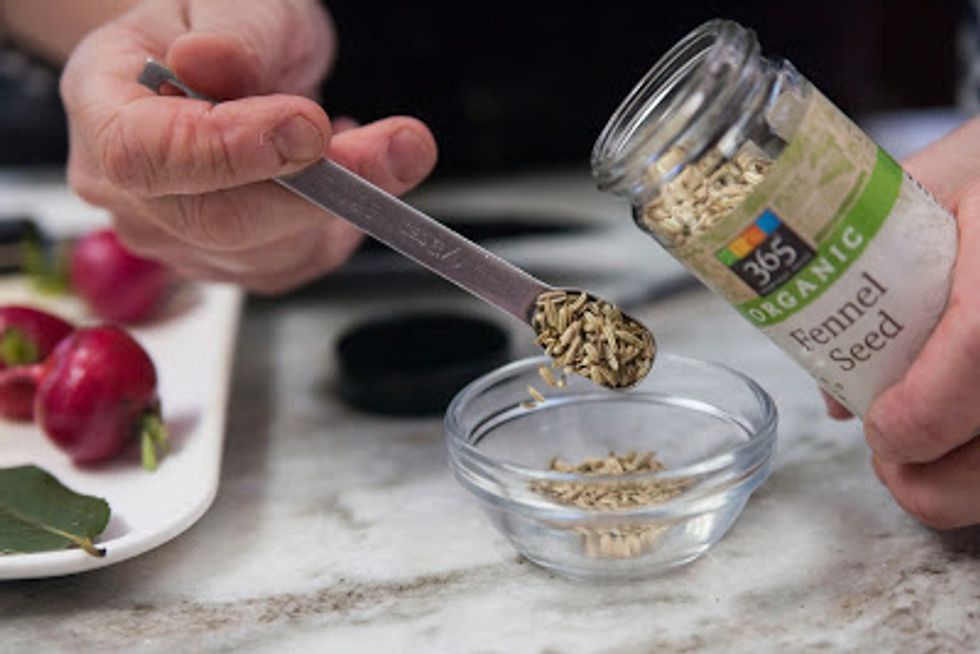 Get your fennel seeds ready.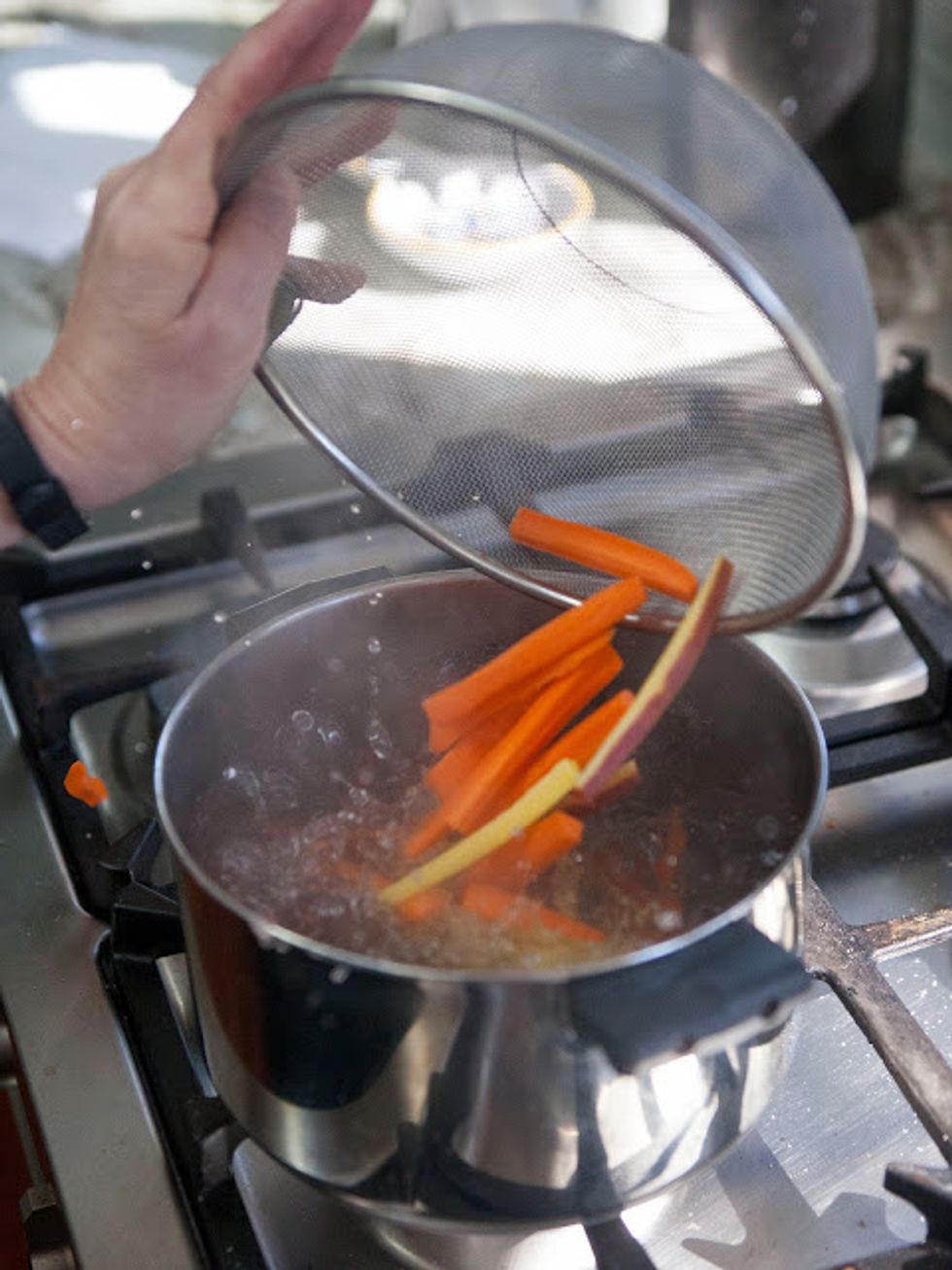 Bring a medium sized pot of lightly salted water to a boil. Toss int he carrots and boil them for 1 minute.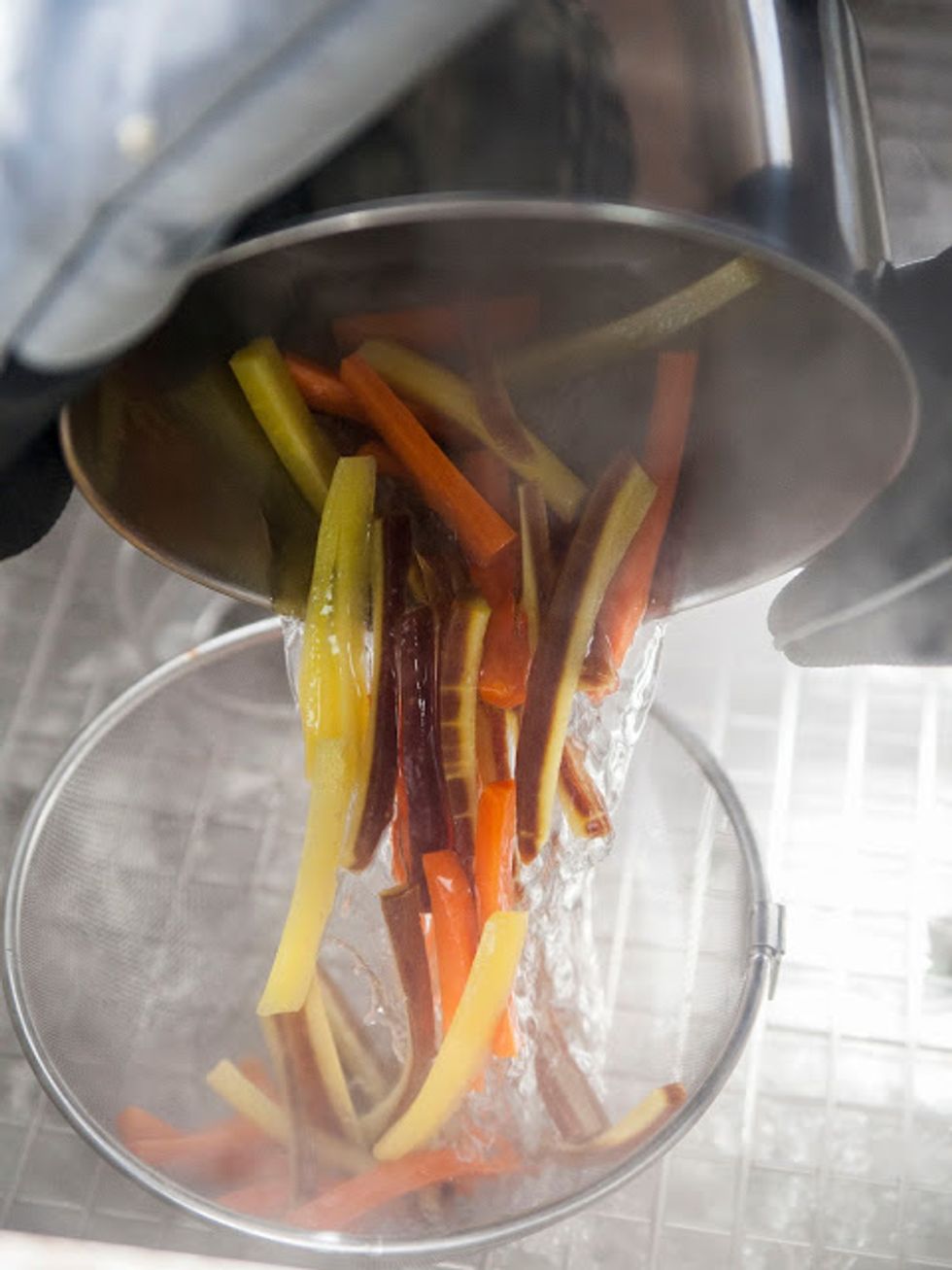 After 1 minute pour everything in the pot through a strainer basket...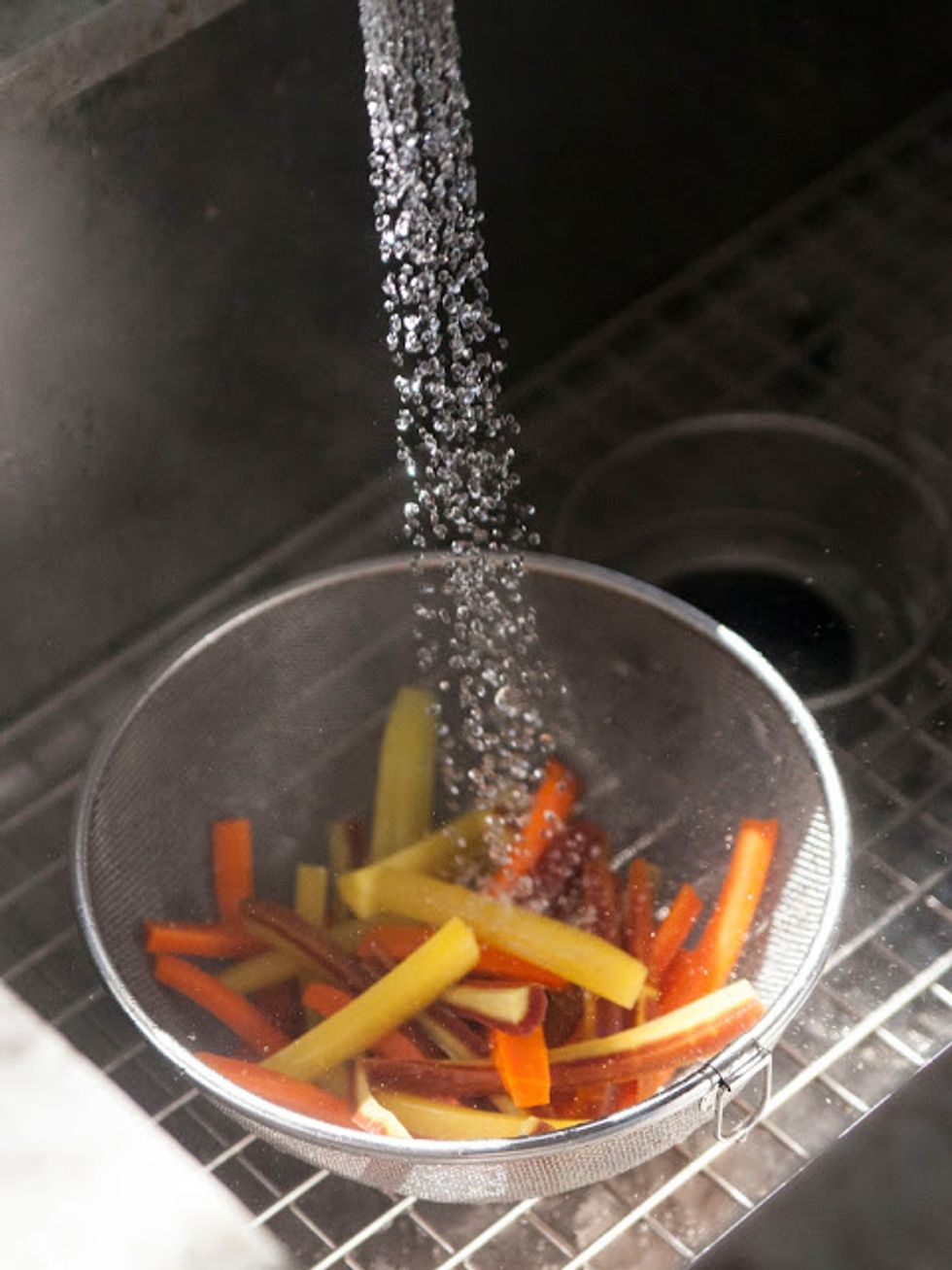 ...and run cold water over the carrots to stop the cooking process.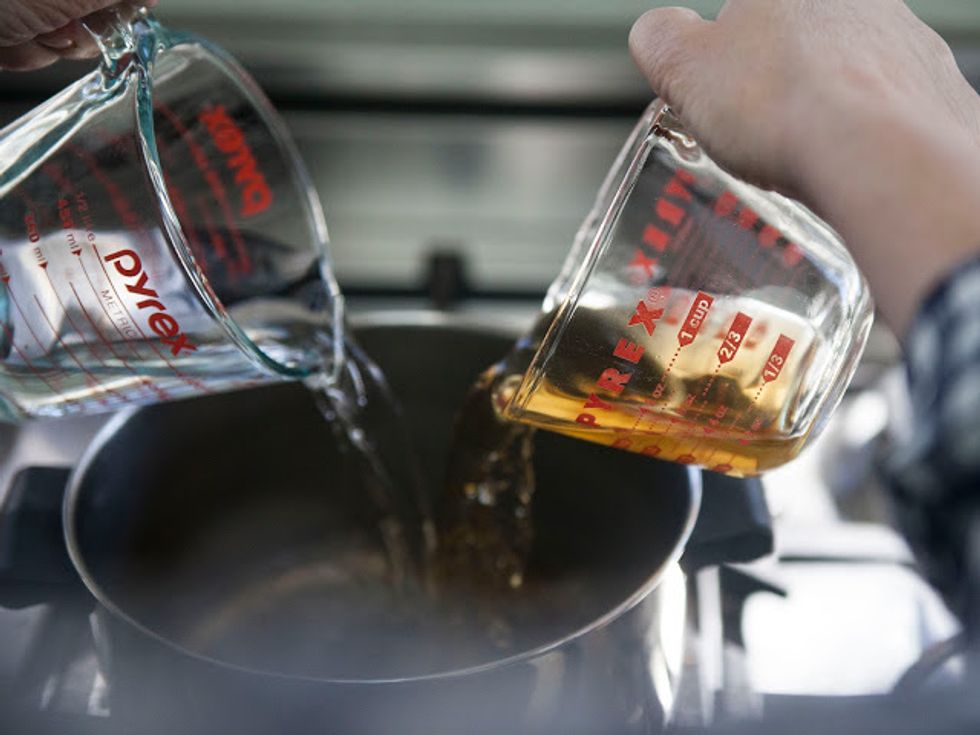 Take the now empty pot and add in the water and cider vinegar...
..salt and sugar...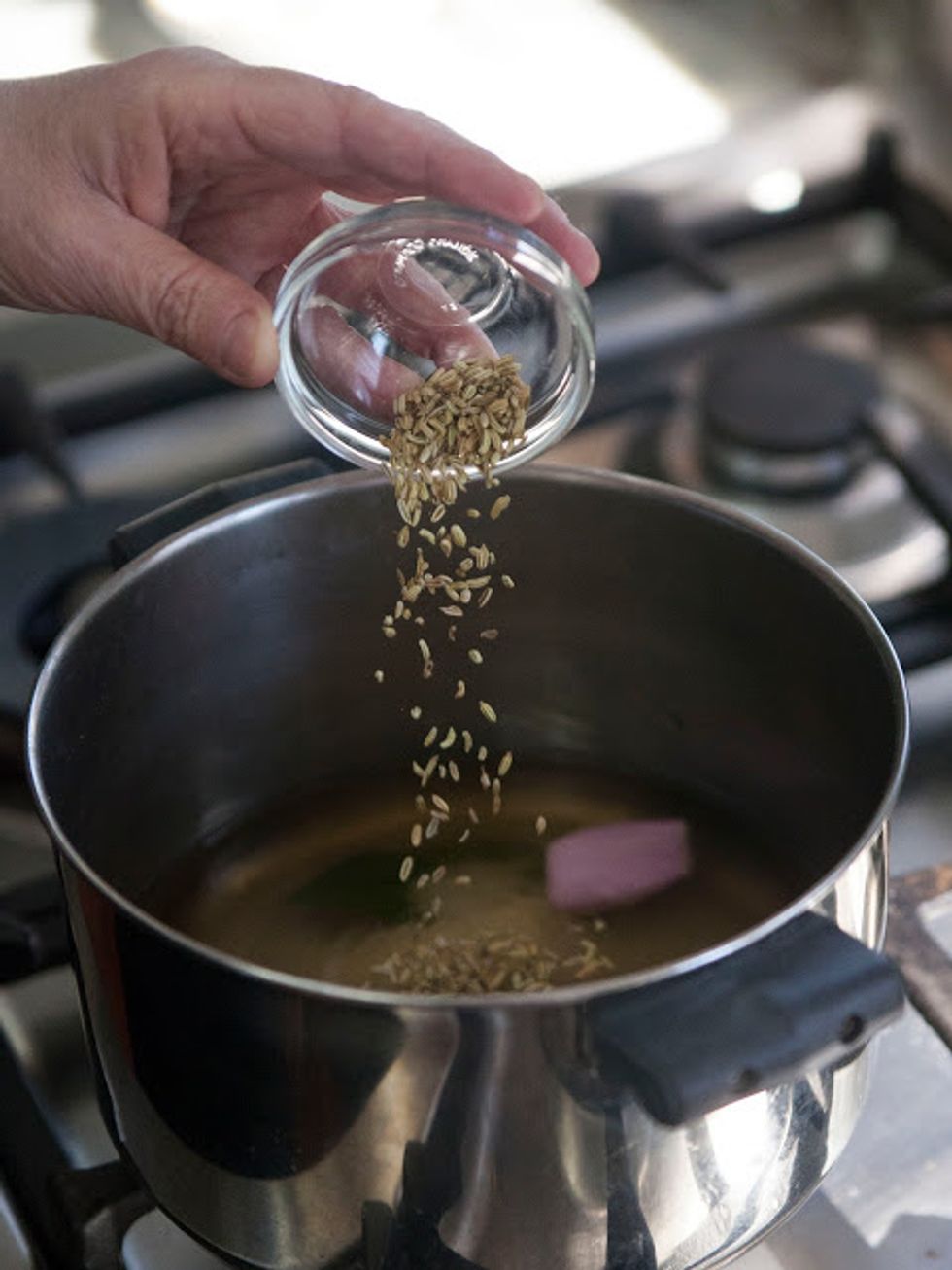 ...fennel seeds, shallots, and bay leaf.
Toss the uncooked radishes in with the cooling carrots and set them aside.
Bring everything in the pot to a boil again, and when it is boiling turn down the heat and let it simmer for about two minutes. When that's done set it aside.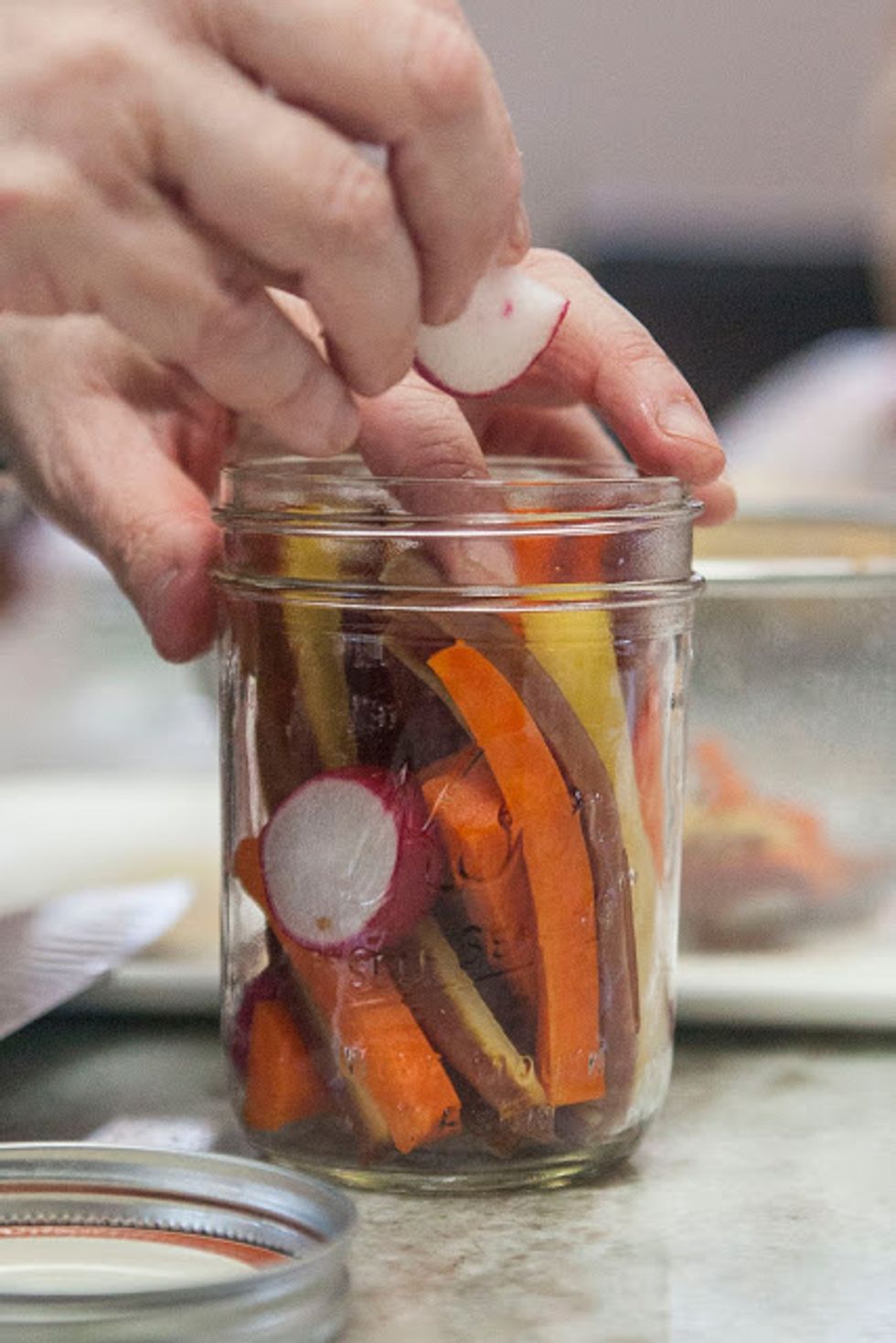 Meanwhile pack the carrots, and radishes into a cooled and CLEAN pint jar.
Fish out the bay leaf and place it in the jar. Pour the liquid over everything in the pint jar.
Put the lid on it and place the jar in the fridge when it's cooled a bit. Let them sit for about 24 hours and then enjoy.
These will keep in the fridge for up to 4 weeks, but they probably won't last that long as they're really, really tasty.
1.0lb rainbow carrots
1/4c caster sugar
c water
1.0c apple cider vinegar
2.0 large shallots
tsp fennel seed
3.0 radishes
1.0 bay leaf
Tbsp kosher salt
Kathy Gori
Screenwriter, long time Indian cook, lover of Indian foods, Saturday morning Cartoon voice. For more recipes visit my website www.thecolorsofindiancooking.com