My brother in law shared this recipe with me before he passed away. John's Onion Soup
13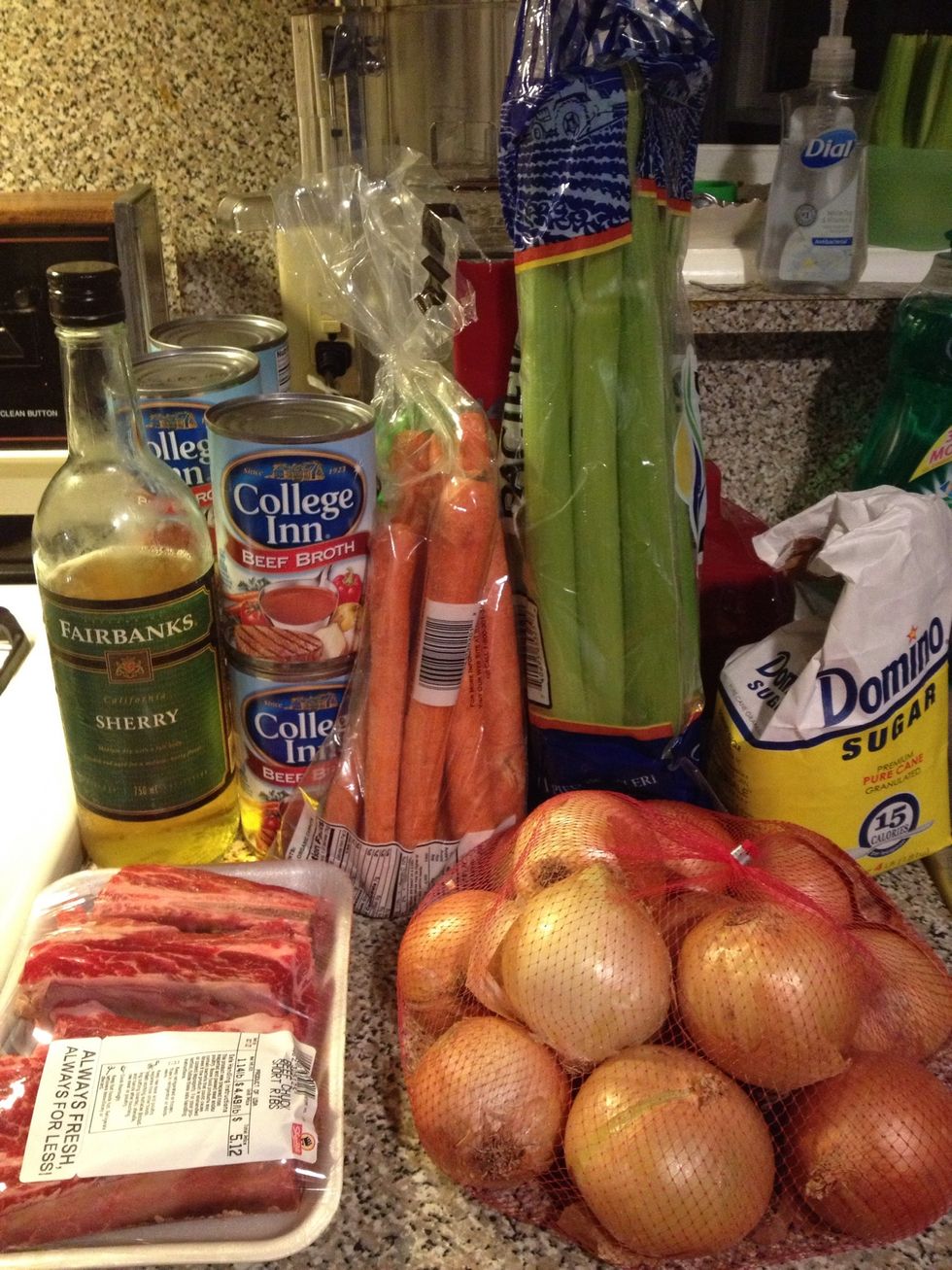 Gather all supplies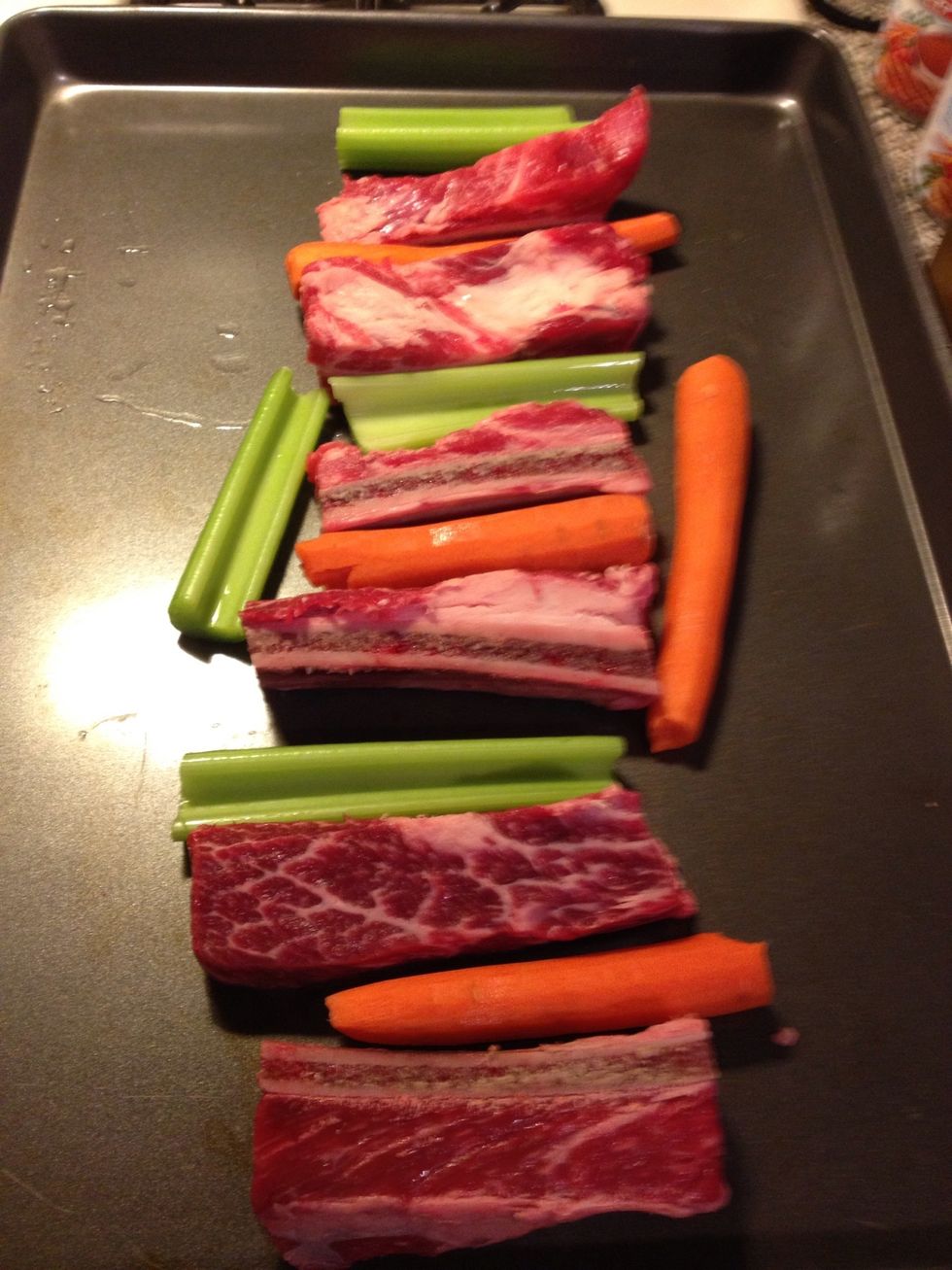 Place ribs, celery and carrots on a cookie sheet and roast in 425 degree oven for 15-20 mins. Once cooked, place off to the side.
Put your goggles on and start peeling your onions.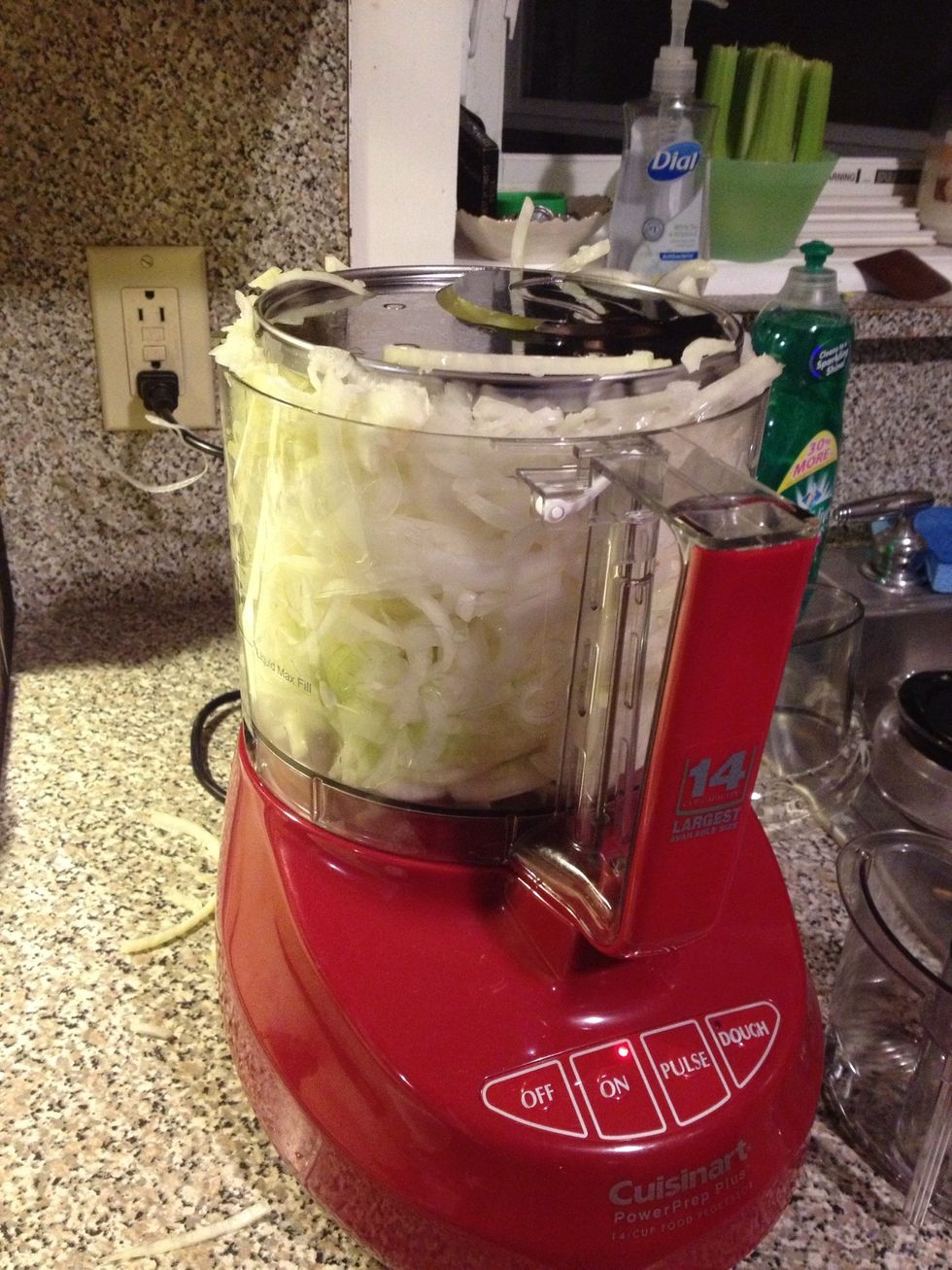 Luckily I have food processor to slice the onions. Saves a lot of time and tears.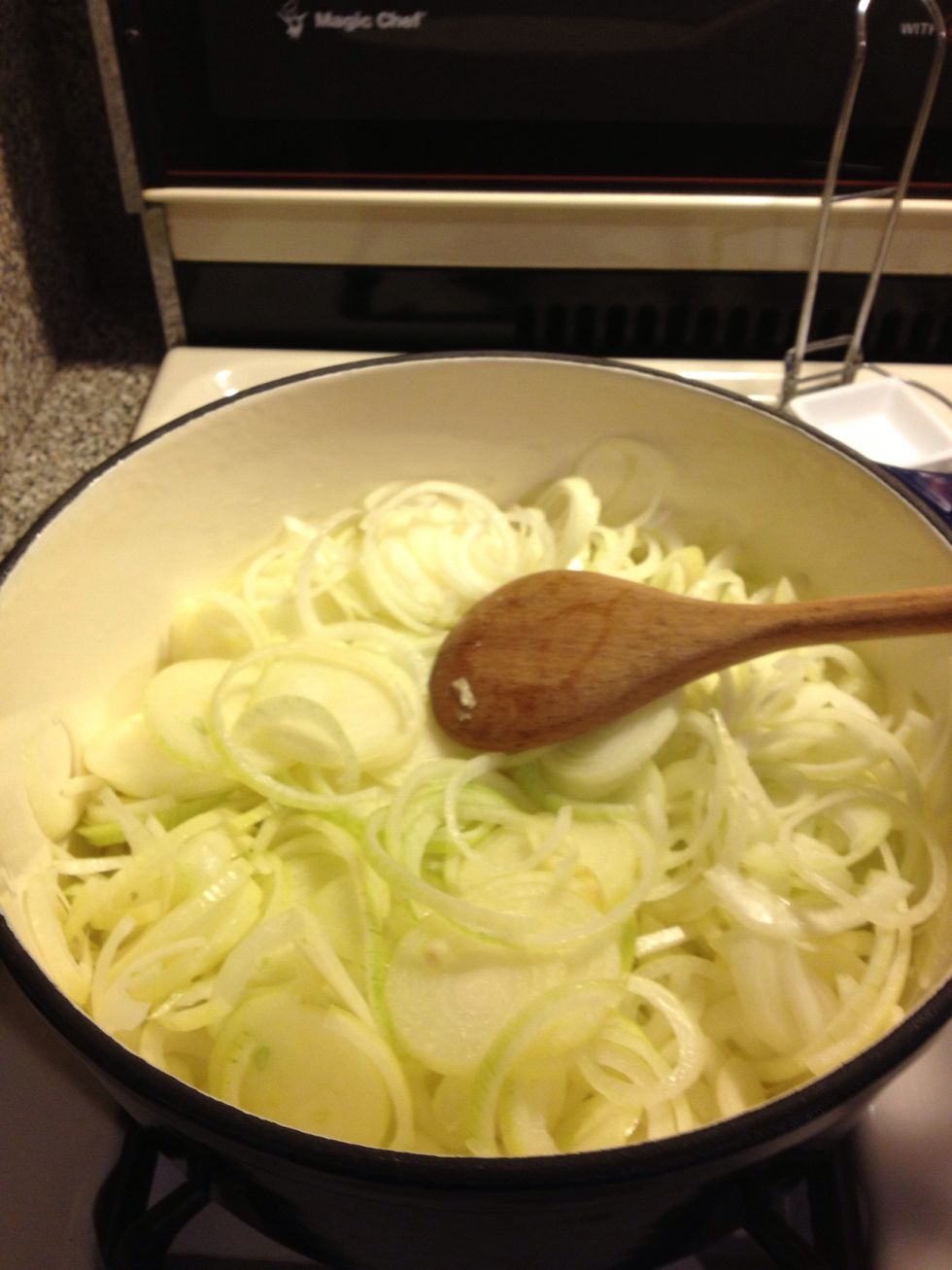 Melt 1/4c butter on a medium-high heat in a Dutch next, add all of the onions. Cook covered for about 20 mins.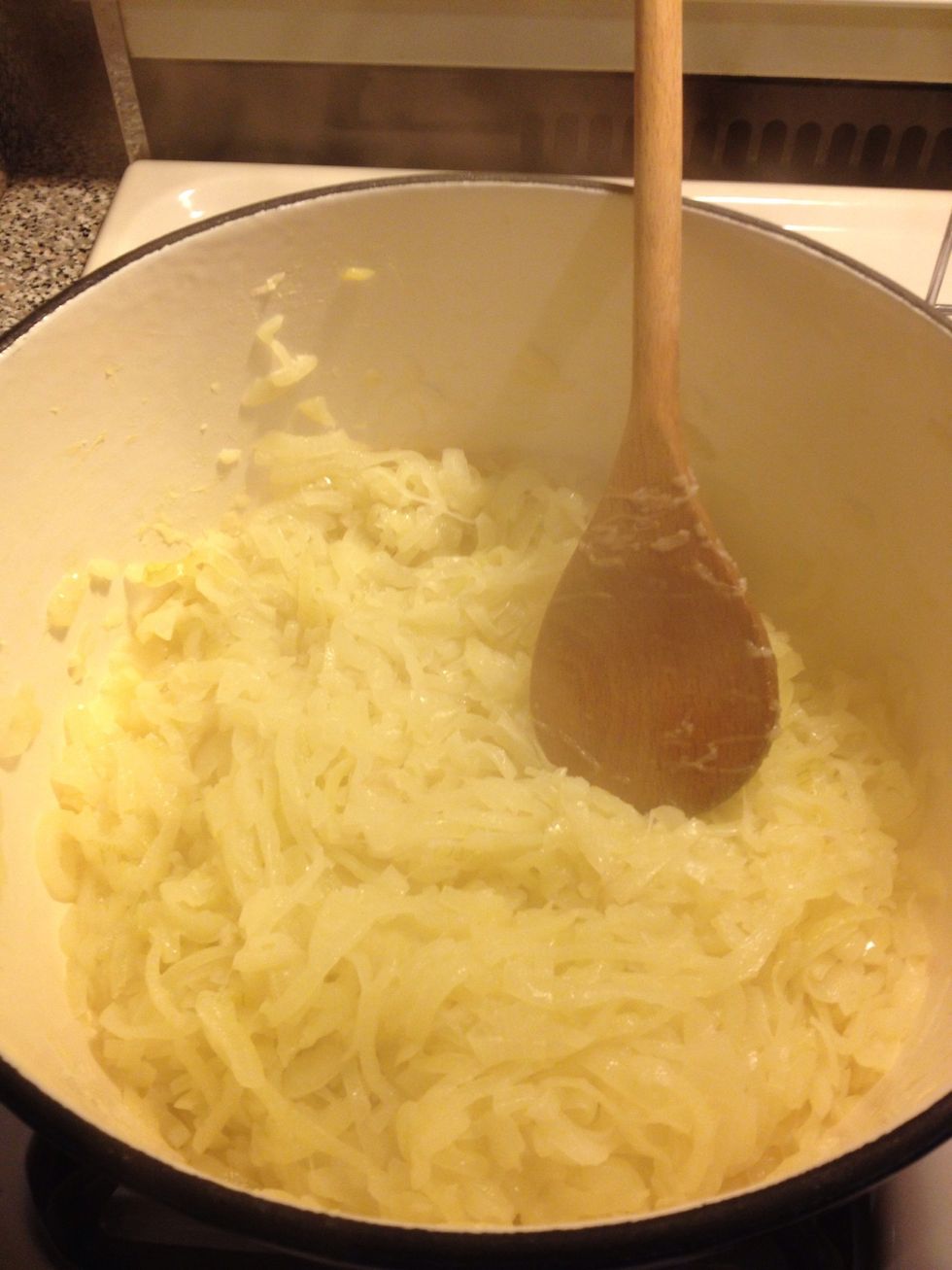 After cooking for 20 mins remove cover add 2tsp of sugar. Leave uncovered and stir frequently until onions have caramelized. This may take about 90 mins or more.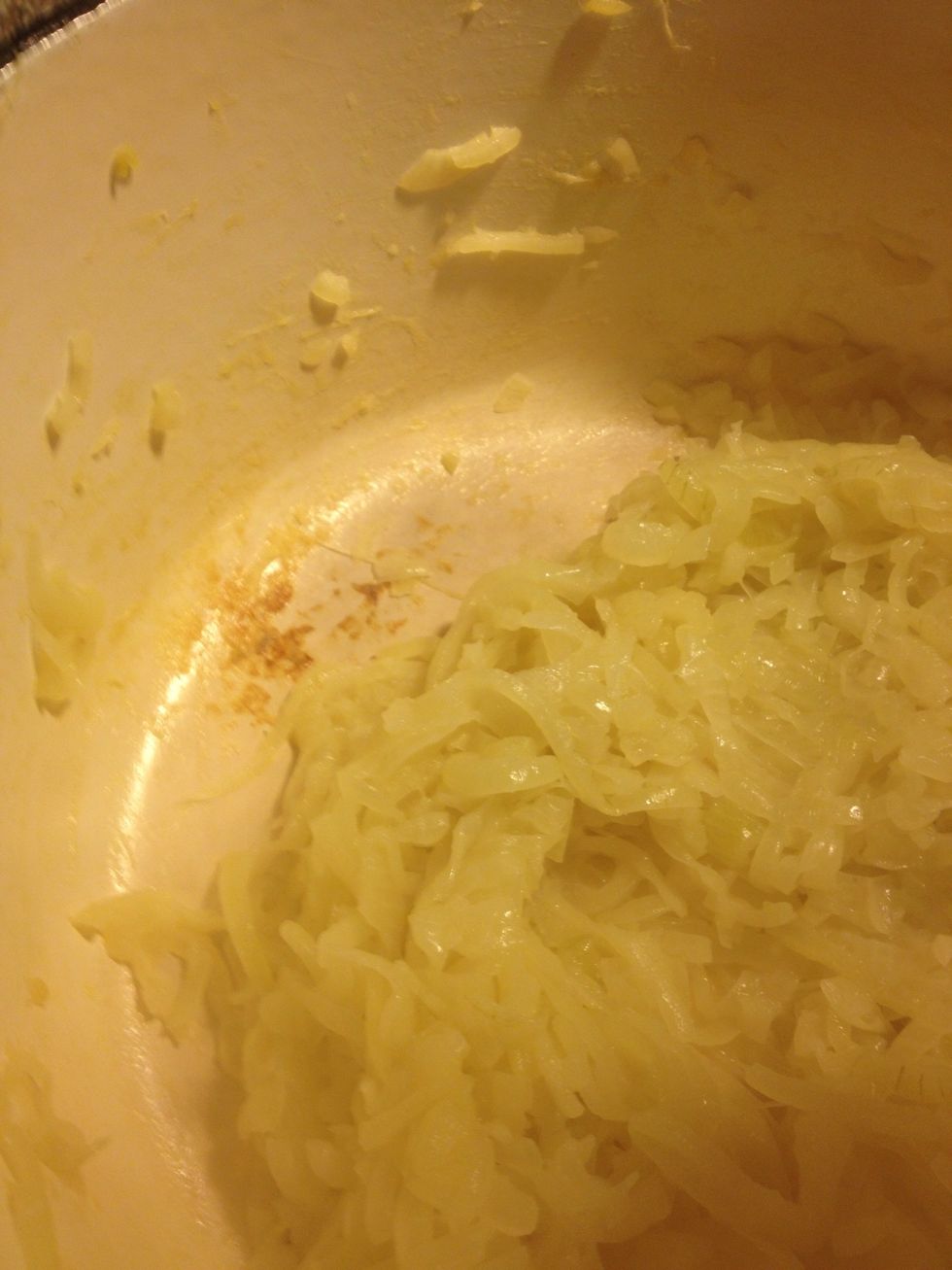 Getting there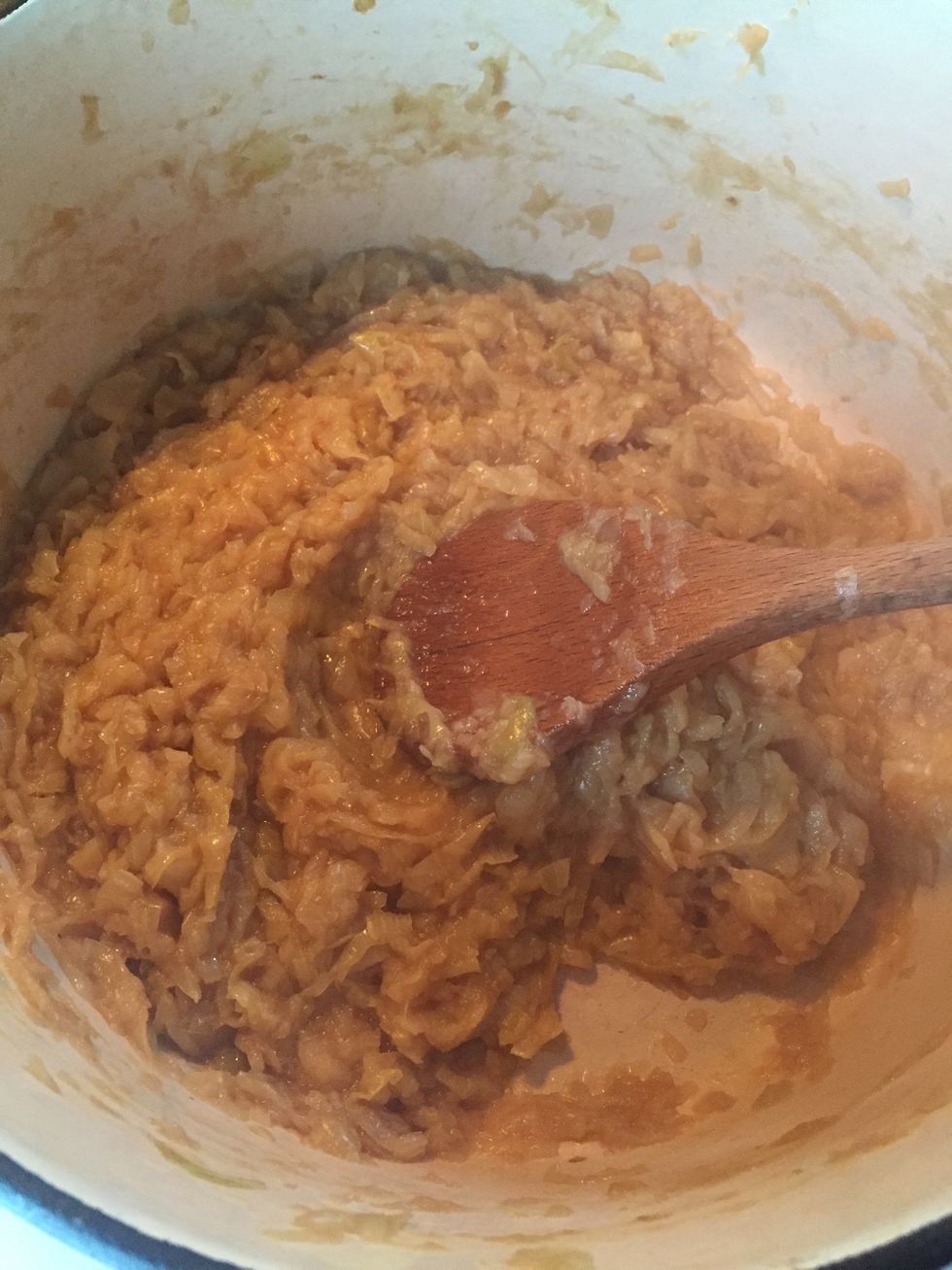 Almost done with caramelizing the onions. Add 1/4-1/2c of dry sherry. Continue to cook. Once completely done add flour to onions and stir for a few mins.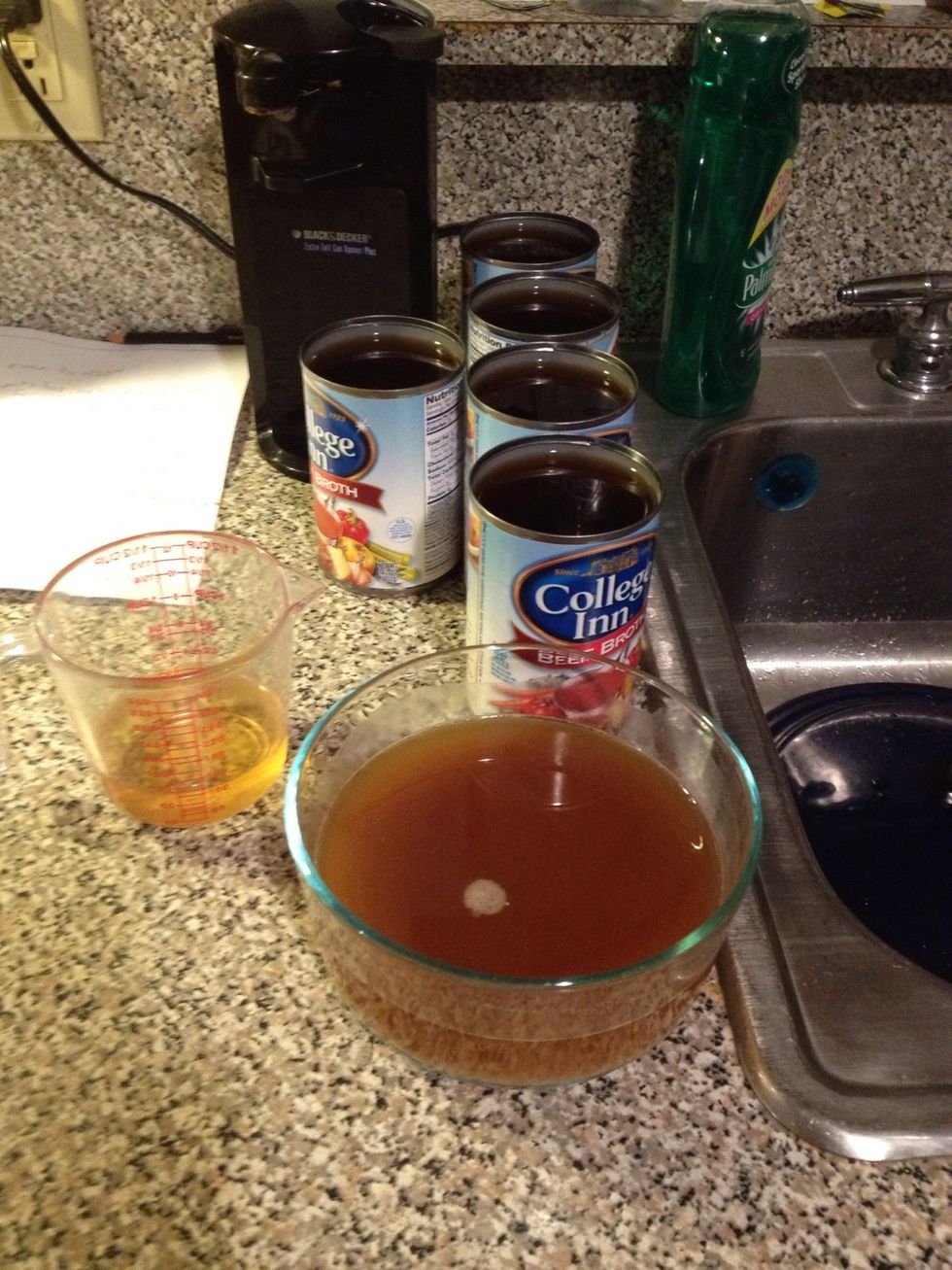 Get liquids ready!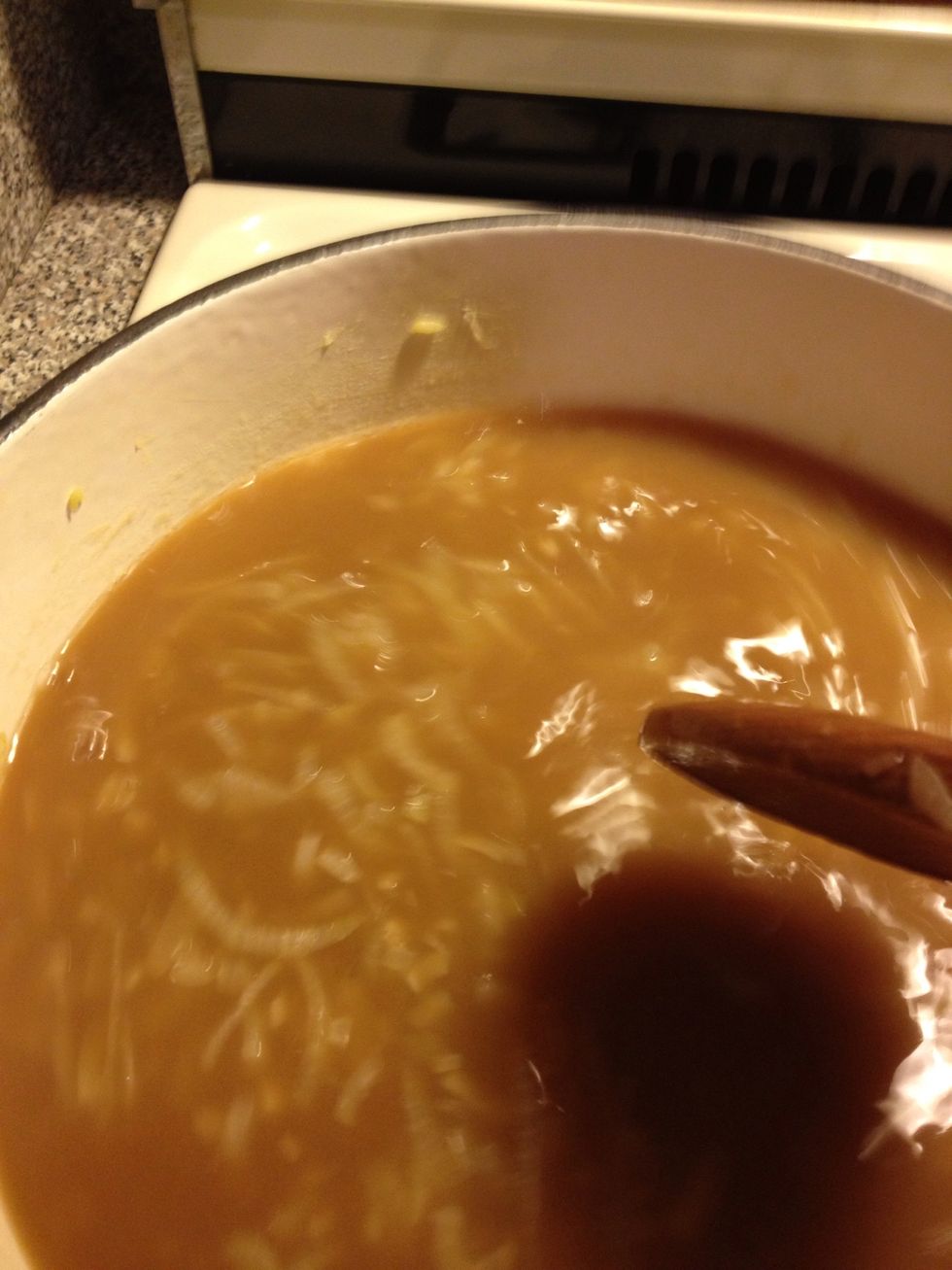 Beautiful🍲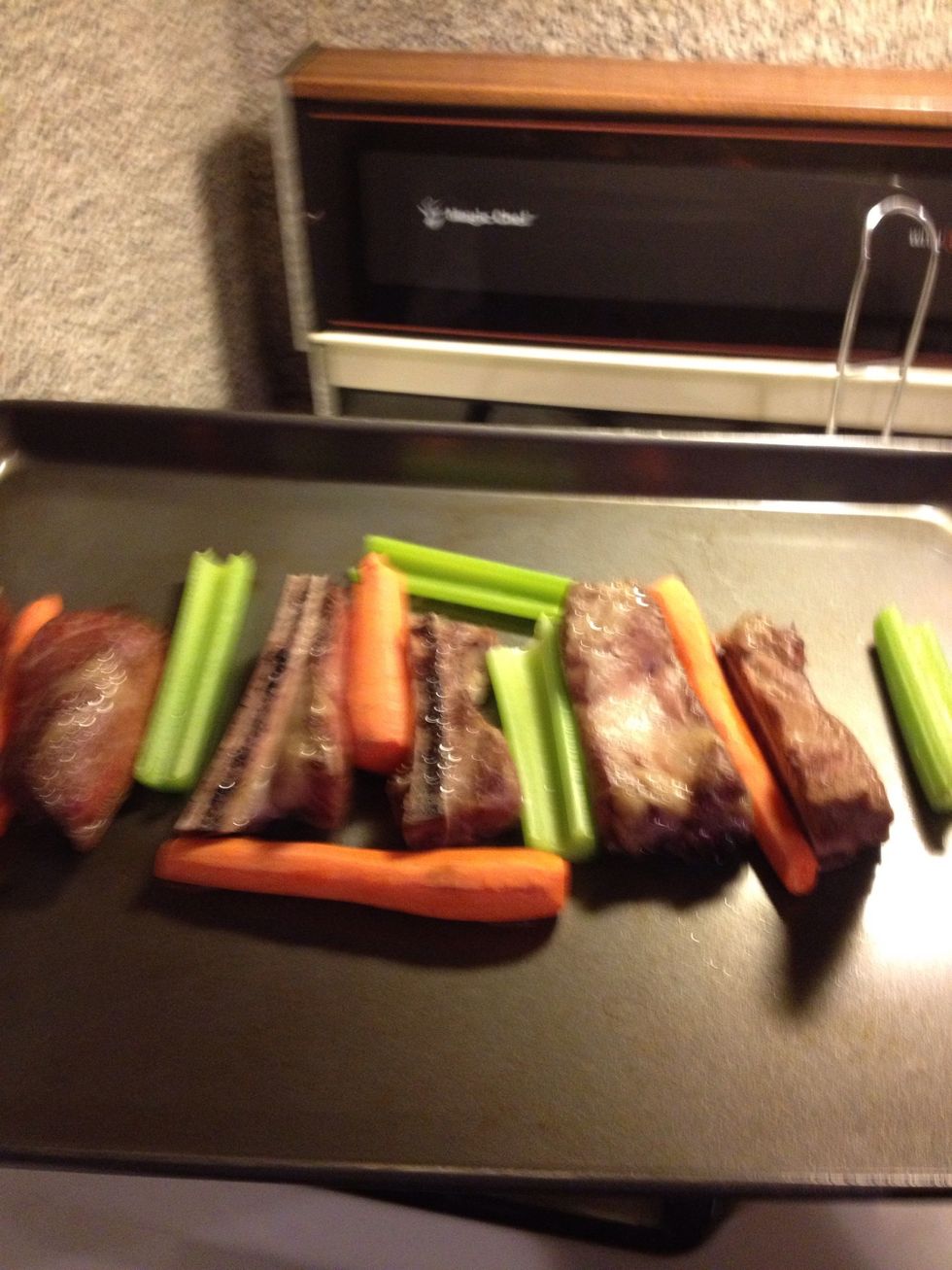 Time to add to the soup....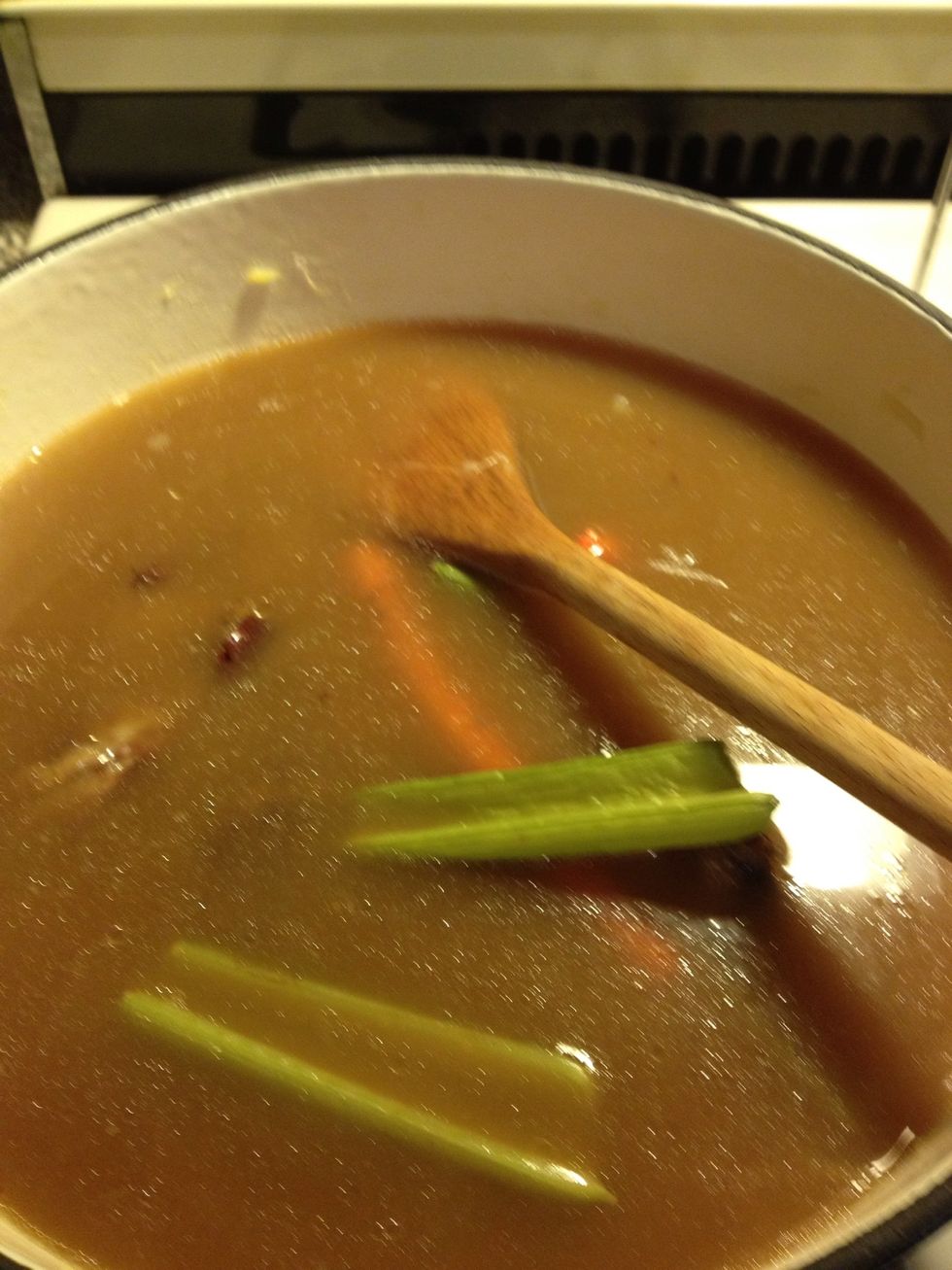 Place all veggies and ribs into soup.
Bring to a boil, cover and reduce heat.
I let the soup simmer for an hour or so. Remove ribs, celery, and carrots and serve!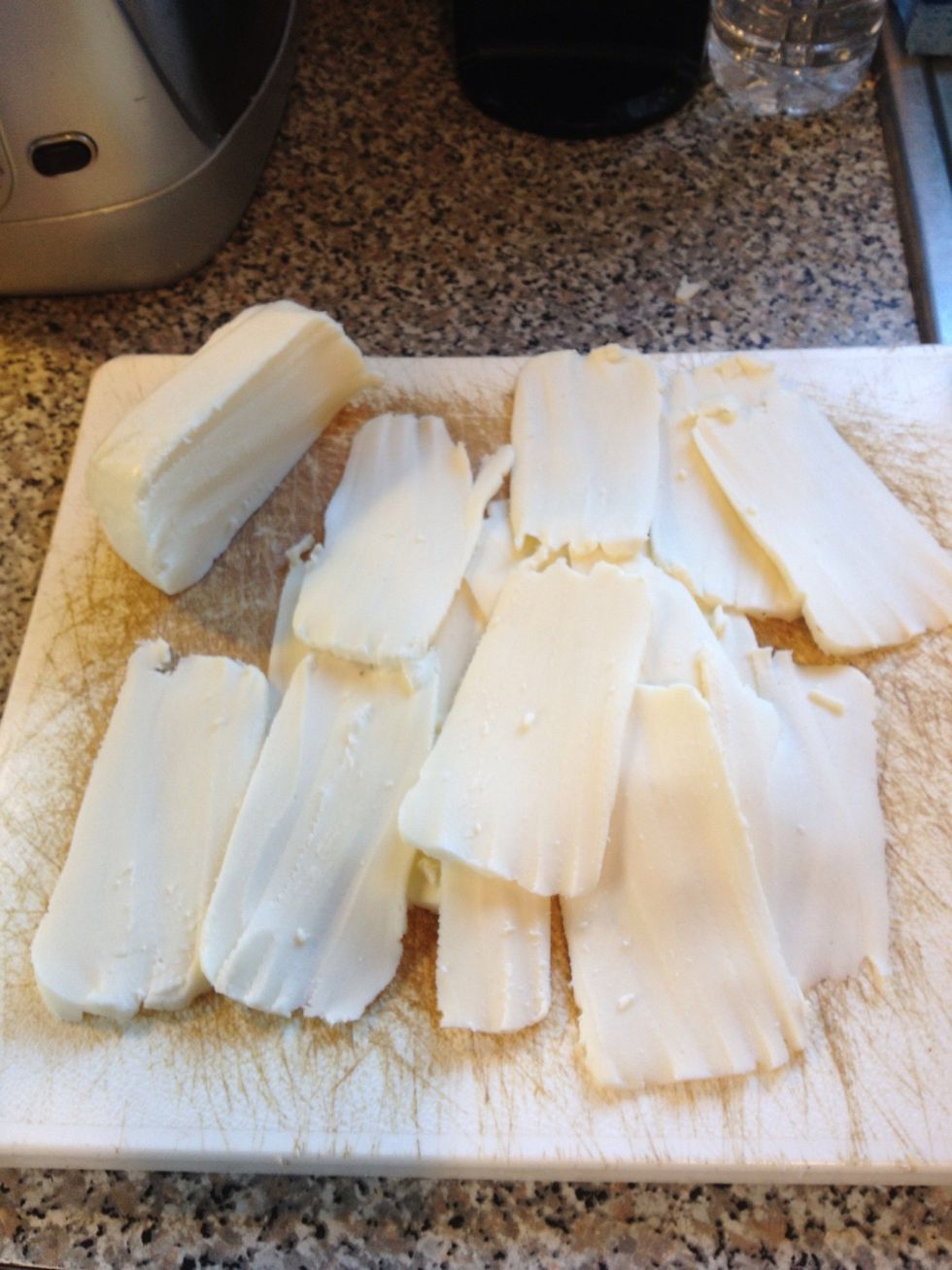 Slice cheese...used mozzarella today however Gruyere is delicious too!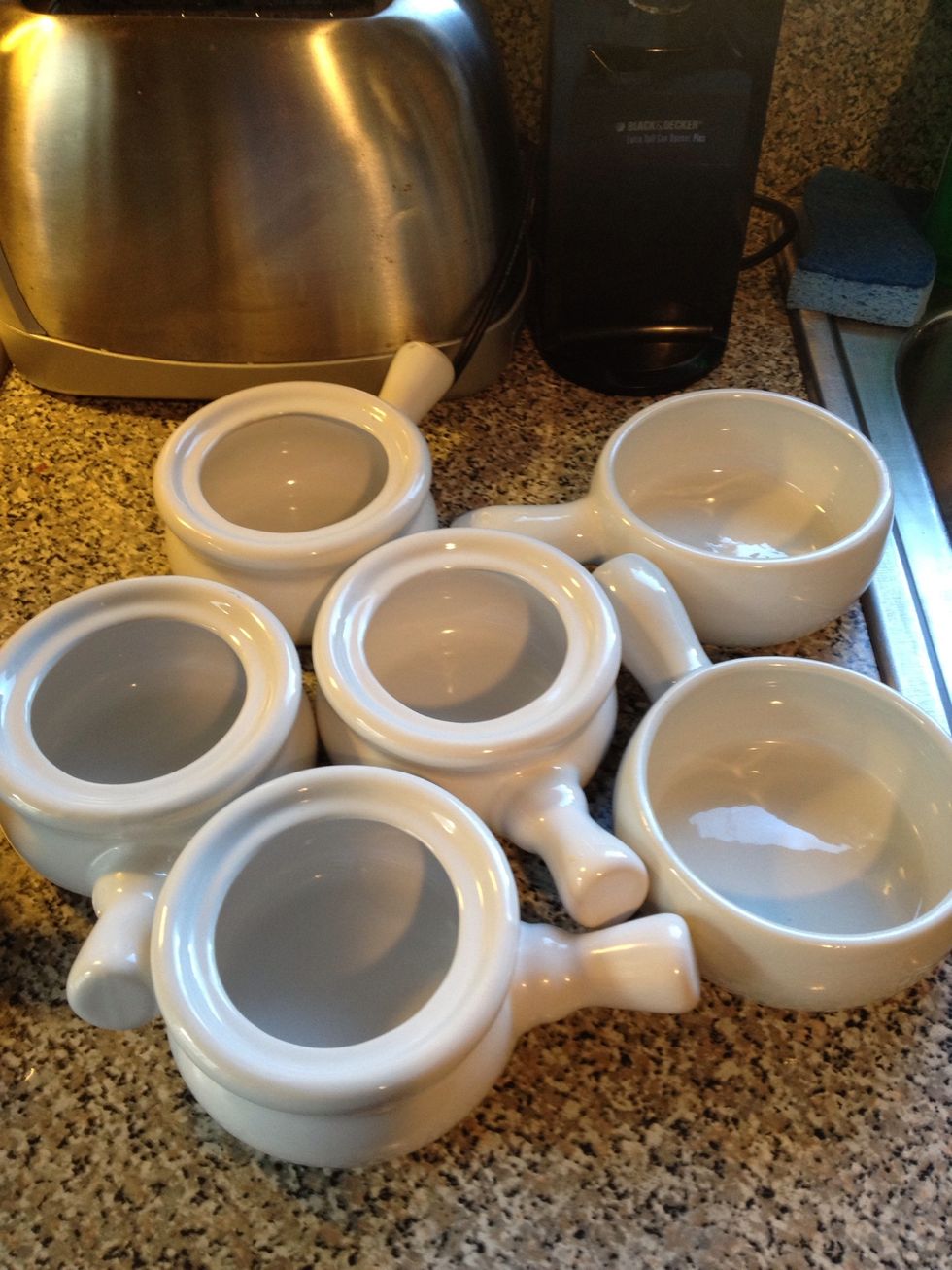 Get soup crocks ready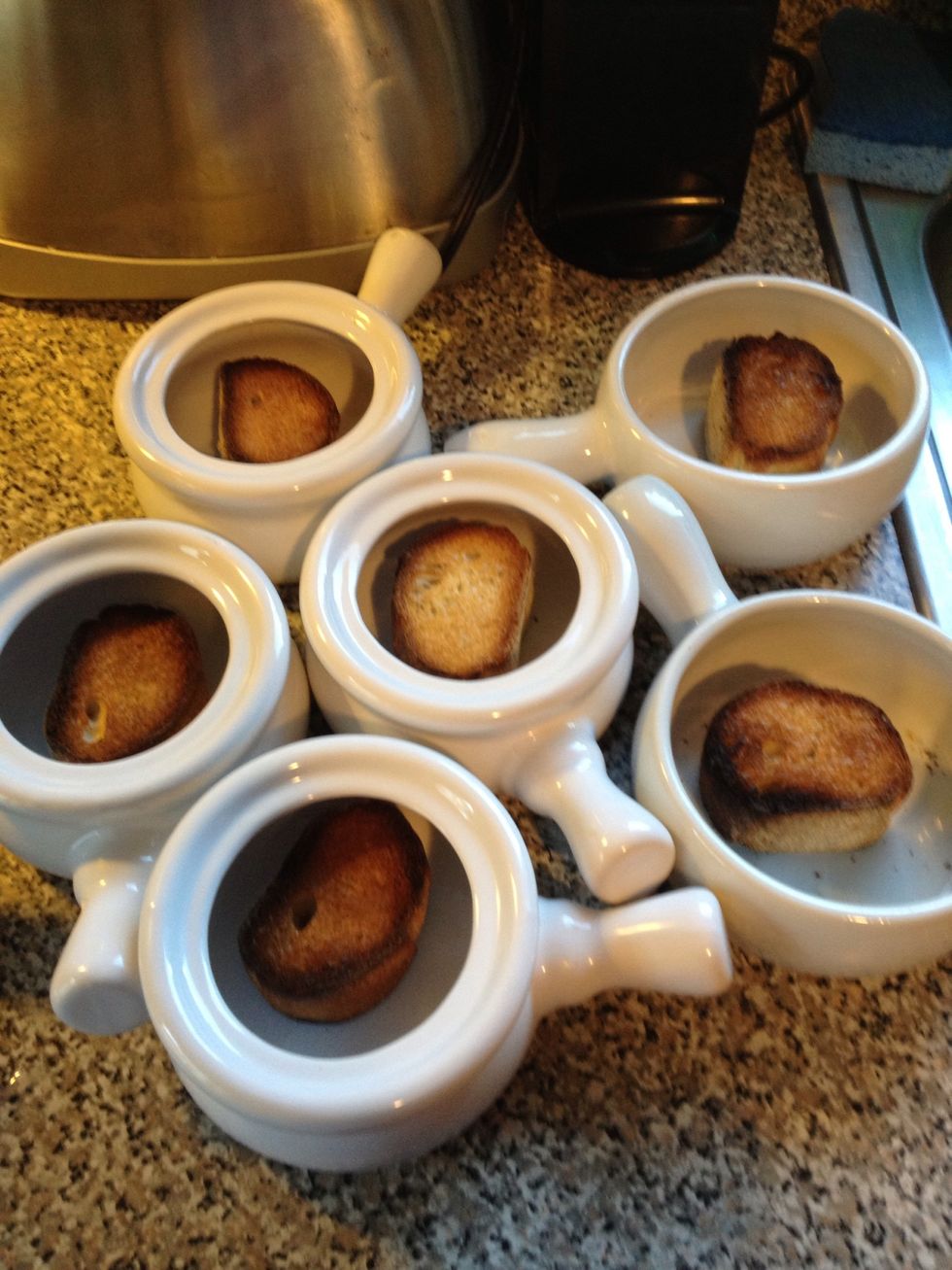 Place slices of toast in crocks
Add soup to edge of bowl. Place slices of cheese on top of crocks.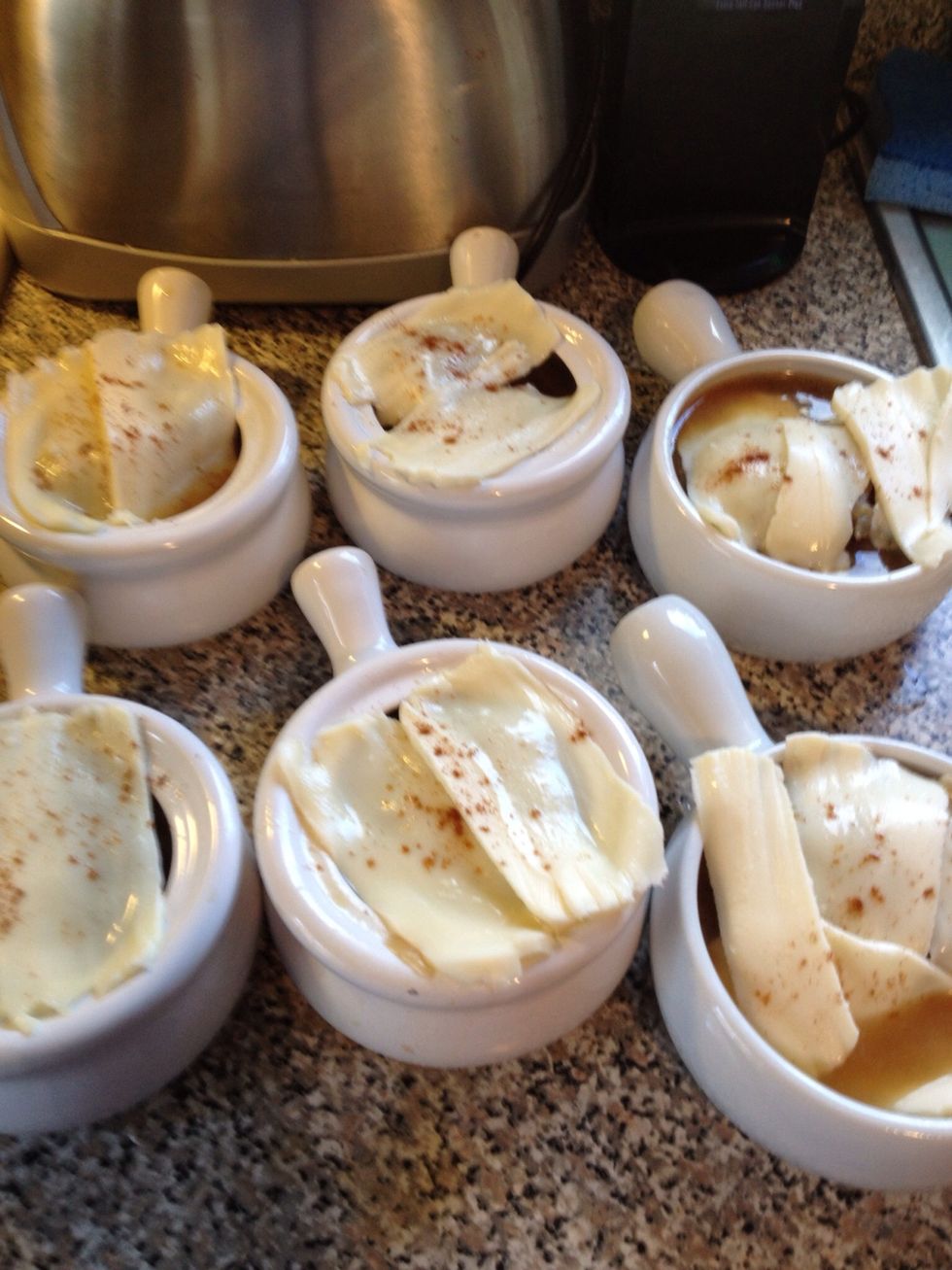 Sprinkle some paprika on cheese (Optional). Then place in oven on broil to melt cheese. Keep a very close eye on soup so you don't burn the cheese.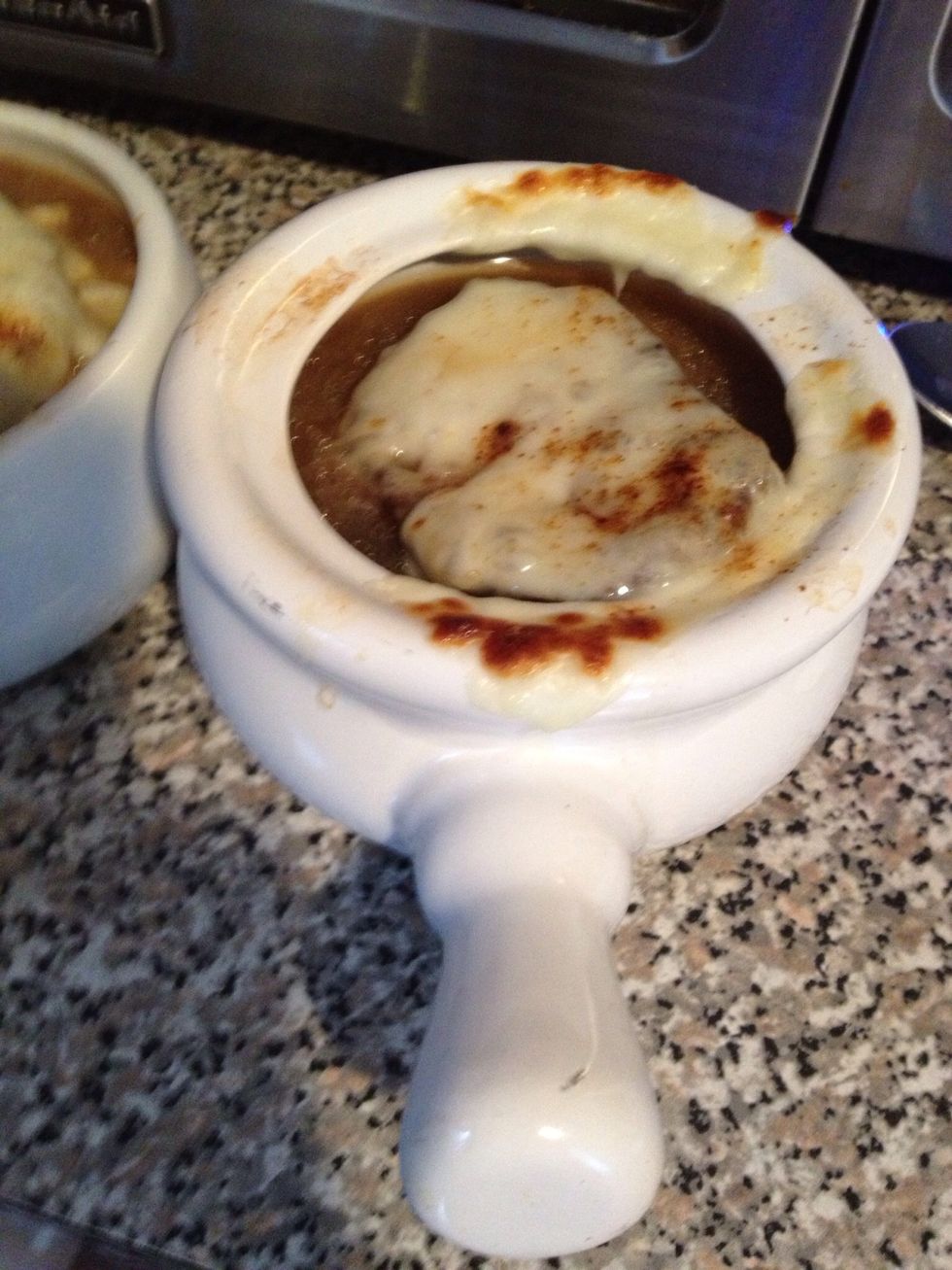 Remove and enjoy!!!!
8.0 medium yellow onions sliced thin
2.0tsp Sugar
2.0Tbsp Flour
6.0 Cans of beef broth (not condensed)
1/4c Butter
1/2c Dry Sherry
3-5 beef ribs
1-2 sticks of celery
1-2 carrots
Toasted Italian bread slices
Sliced mozzarella or Gruyere cheese
Paprika (Optional)
Preheat oven to 425 degrees