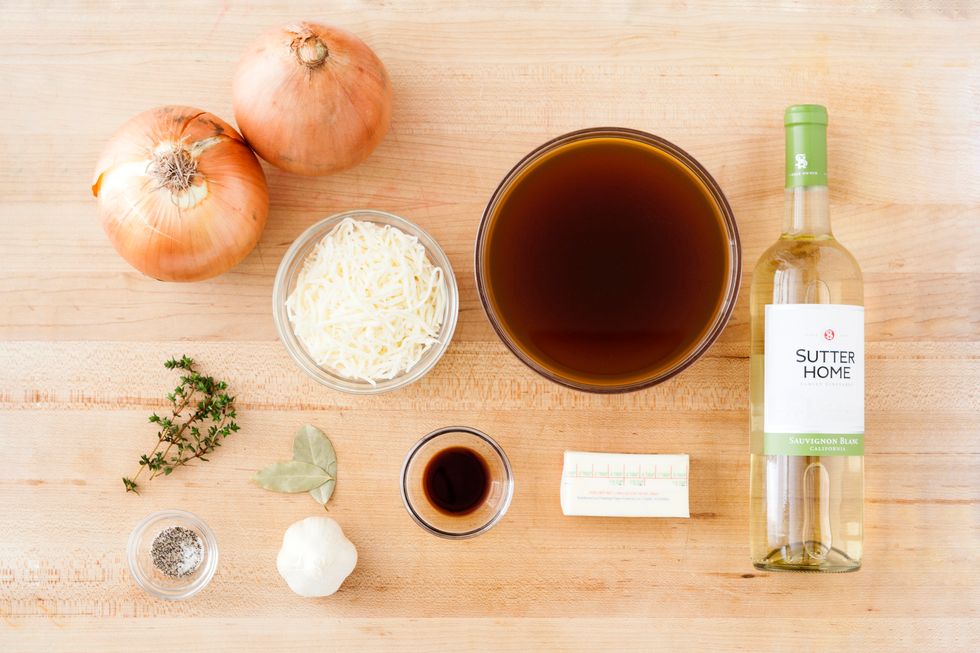 Gather your ingredients.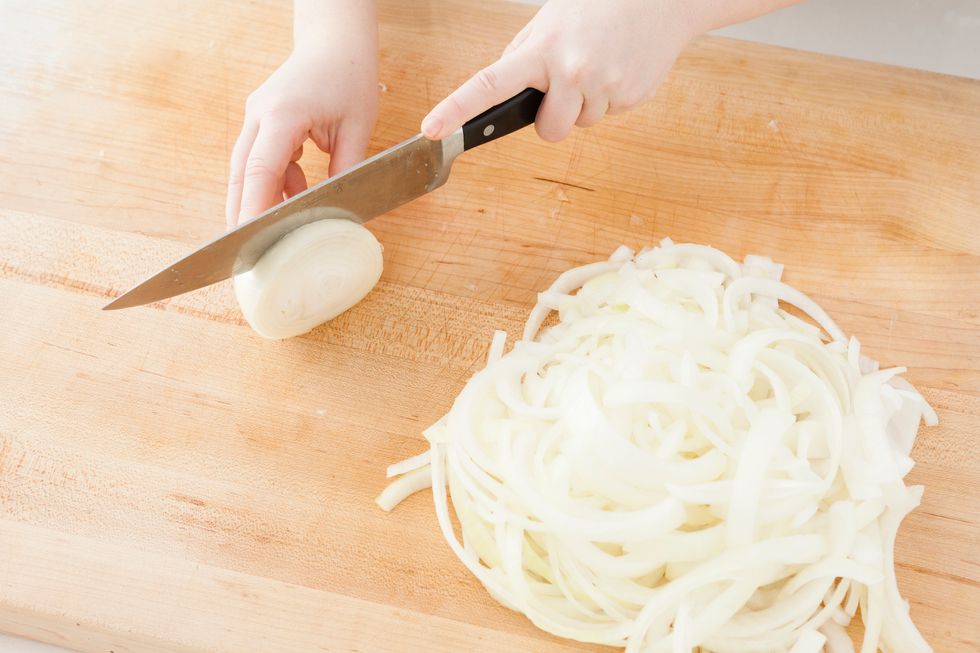 Peel and thinly slice your onions.
Melt butter over medium-high heat in a heavy bottomed pot.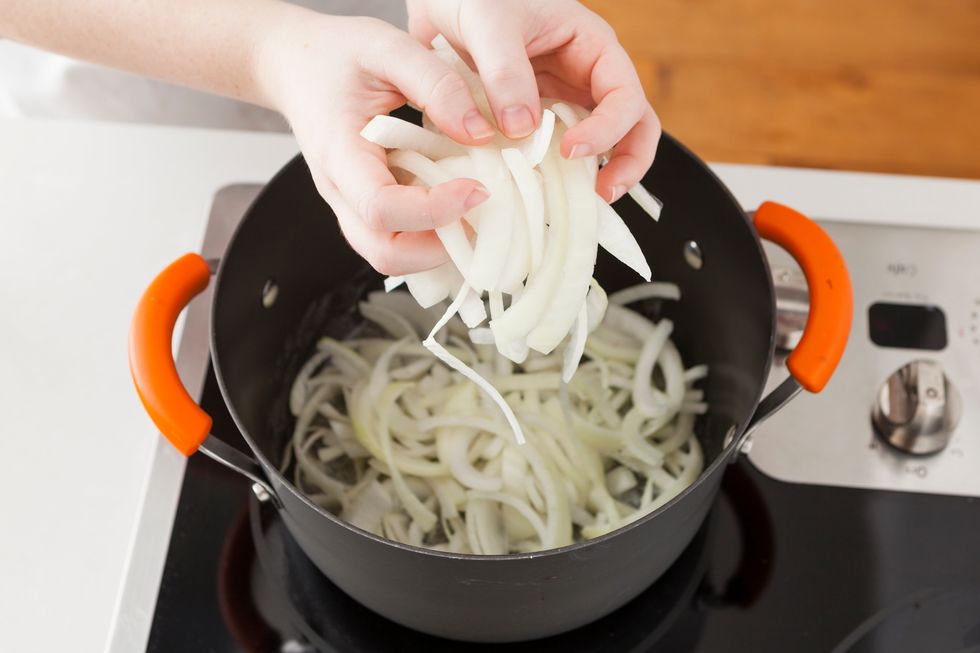 Add your onions and sauté until browned and caramelized, about 30-40 minutes.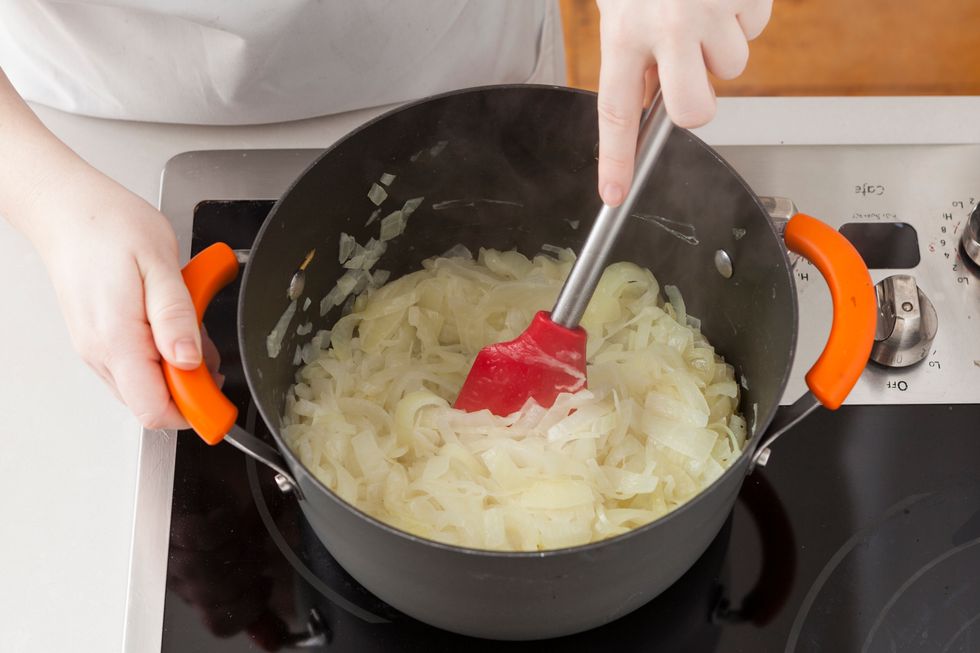 Make sure to stir every few minutes.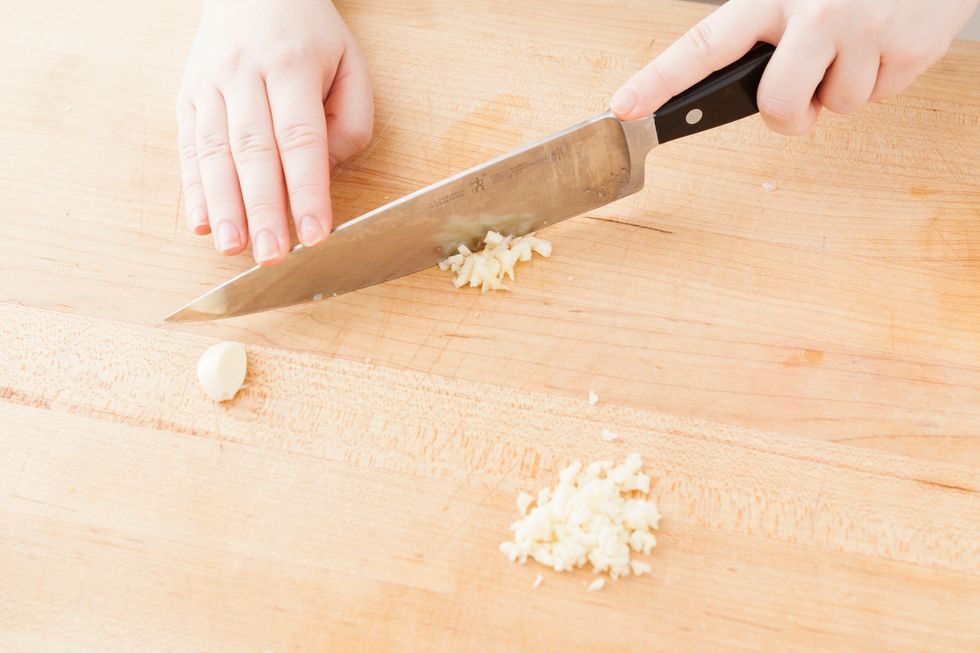 Mince your garlic cloves.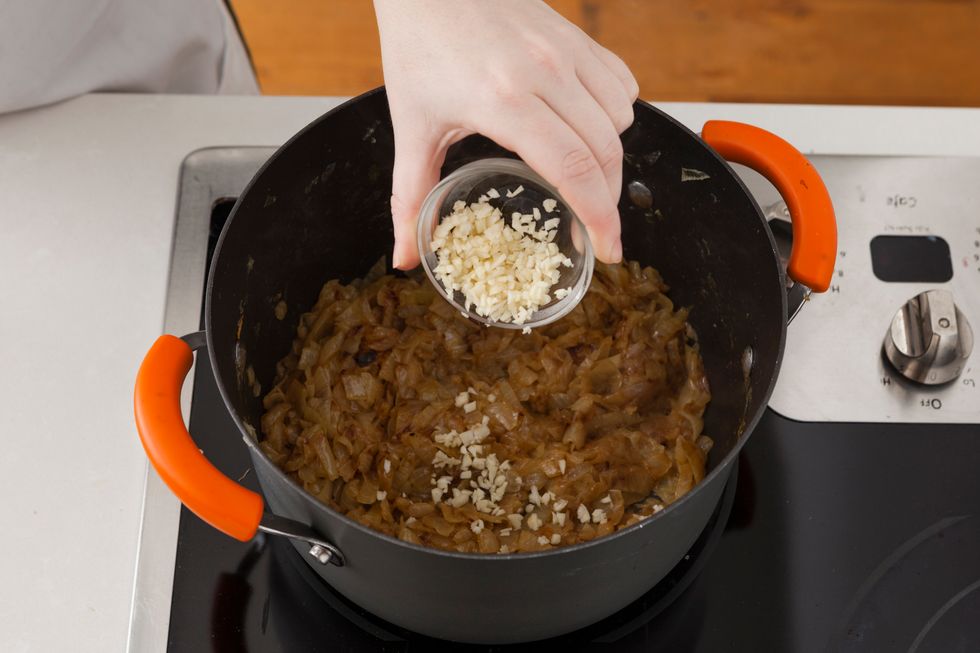 Once onions are caramelized, add minced garlic and sauté for 1 minute.
Stir in your flour and cook for an additional minute.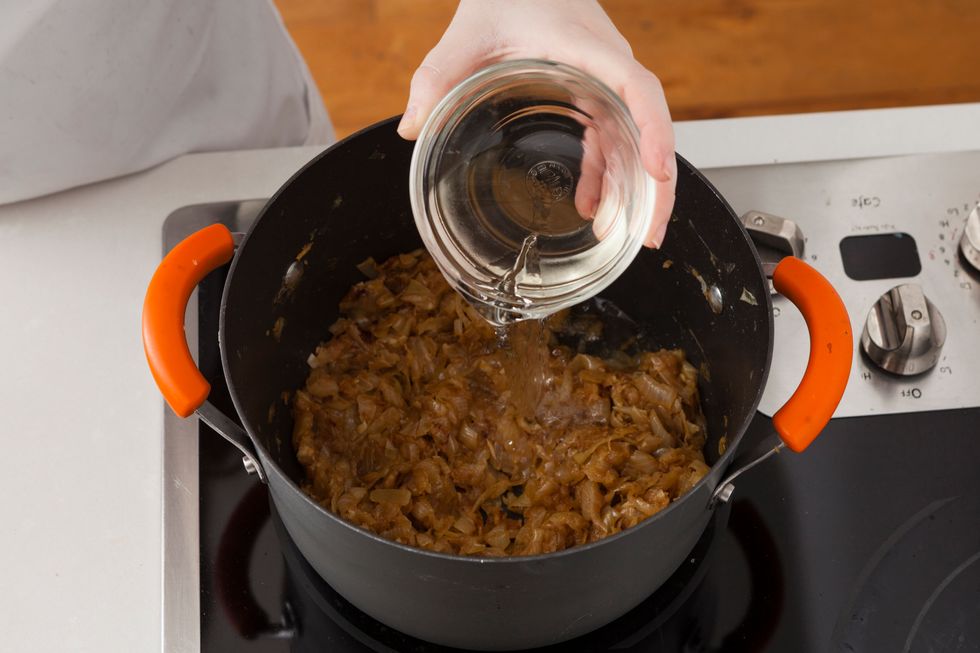 Stir in wine and deglaze your pan, making sure to scrape off any browned pieces on the bottom of the pan.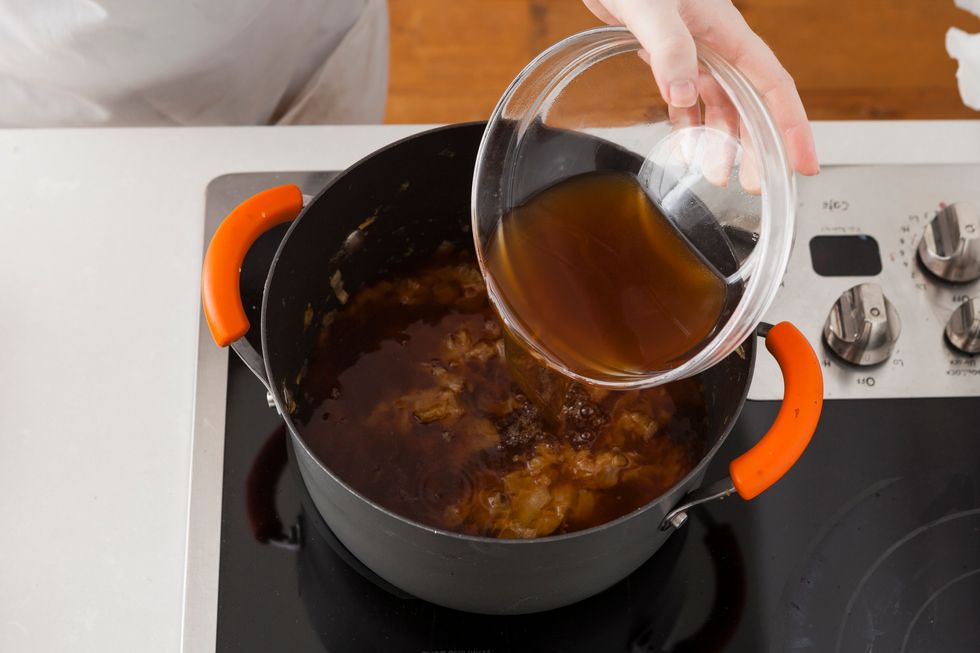 Add your beef stock.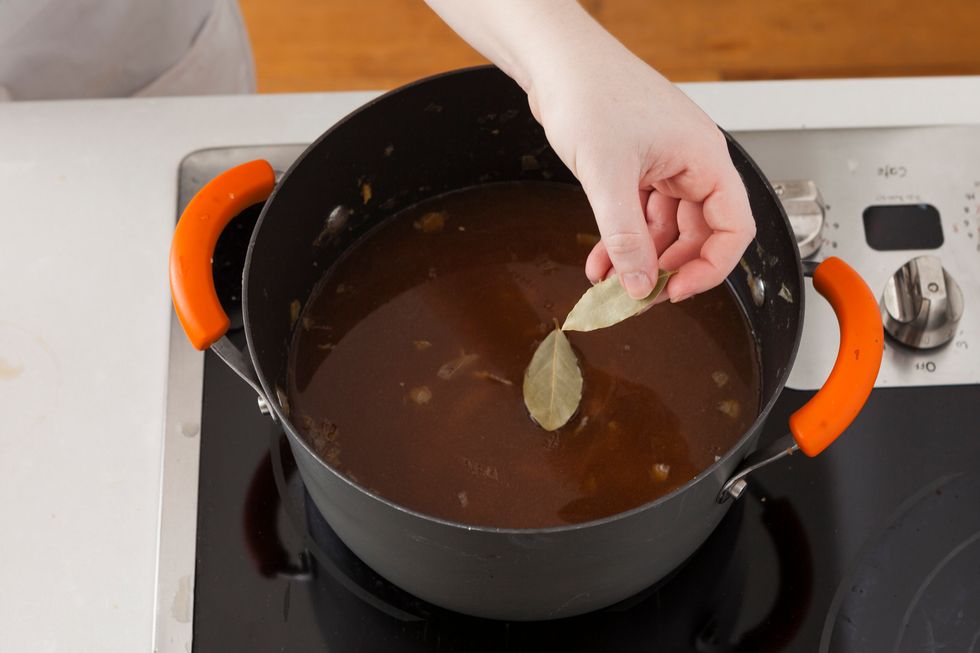 Add your bay leaves.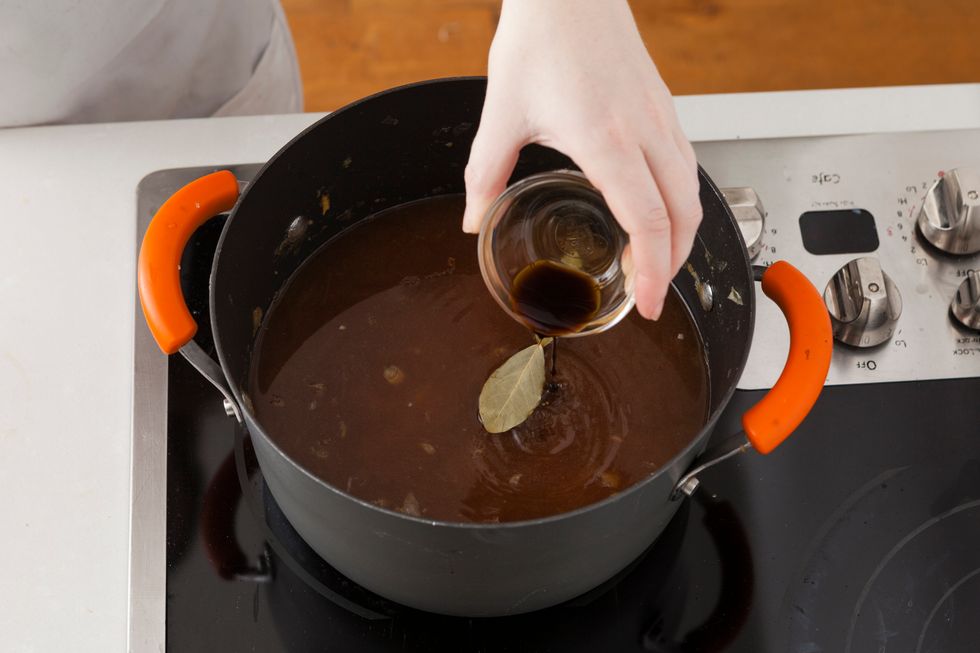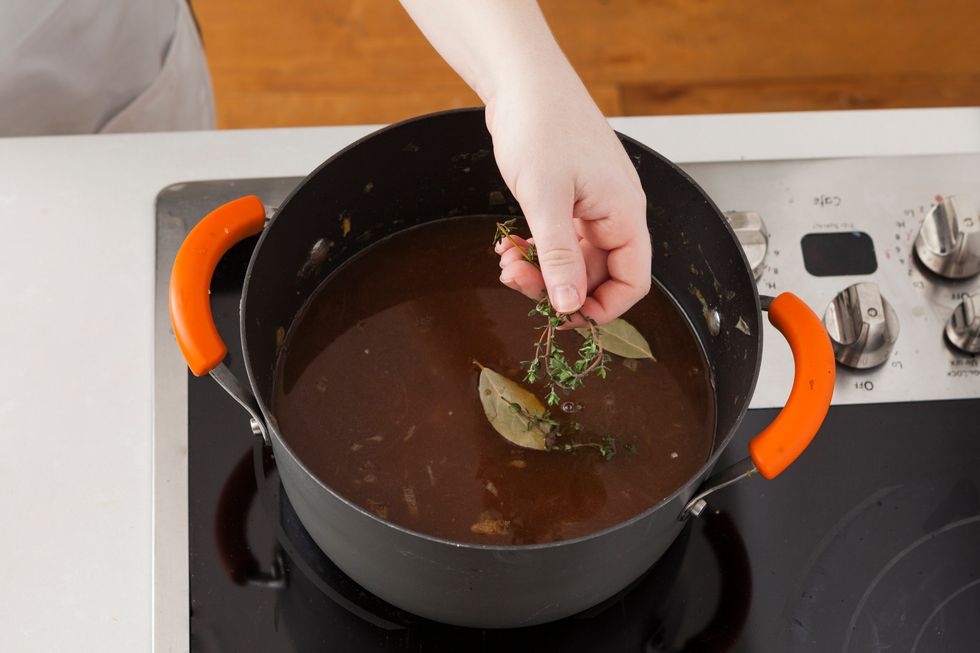 Add sprigs of thyme.
Bring mixture to a simmer, then reduce heat to medium-low and let simmer for at least 10-15 minutes covered.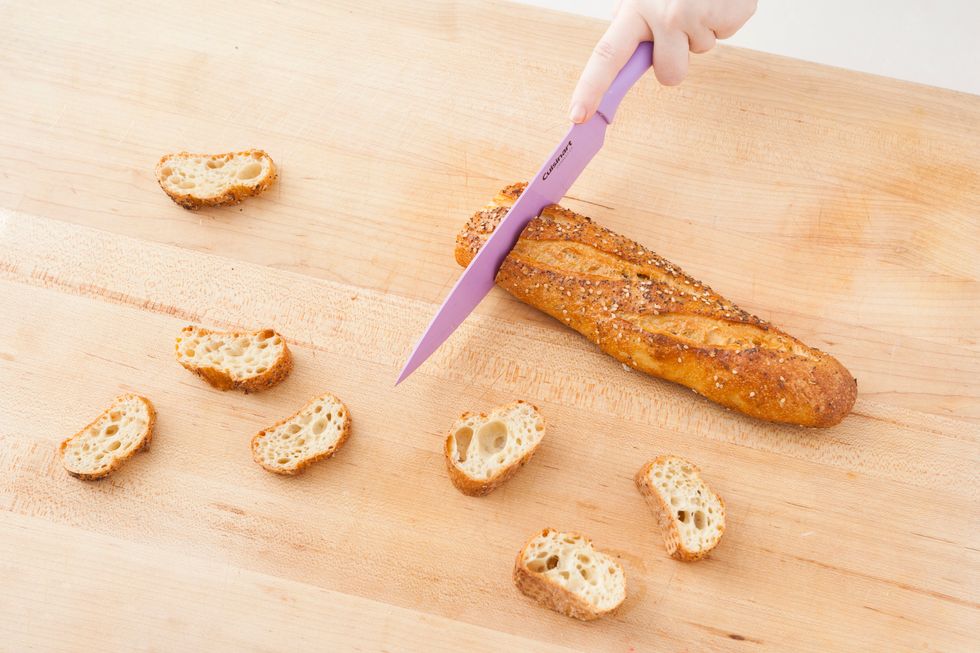 While the soup simmers, slice up your baguette into 1 inch pieces. Heat your oven to 400 degrees and bake baguette slices for 6-8 minutes, until bread is toasted and golden brown.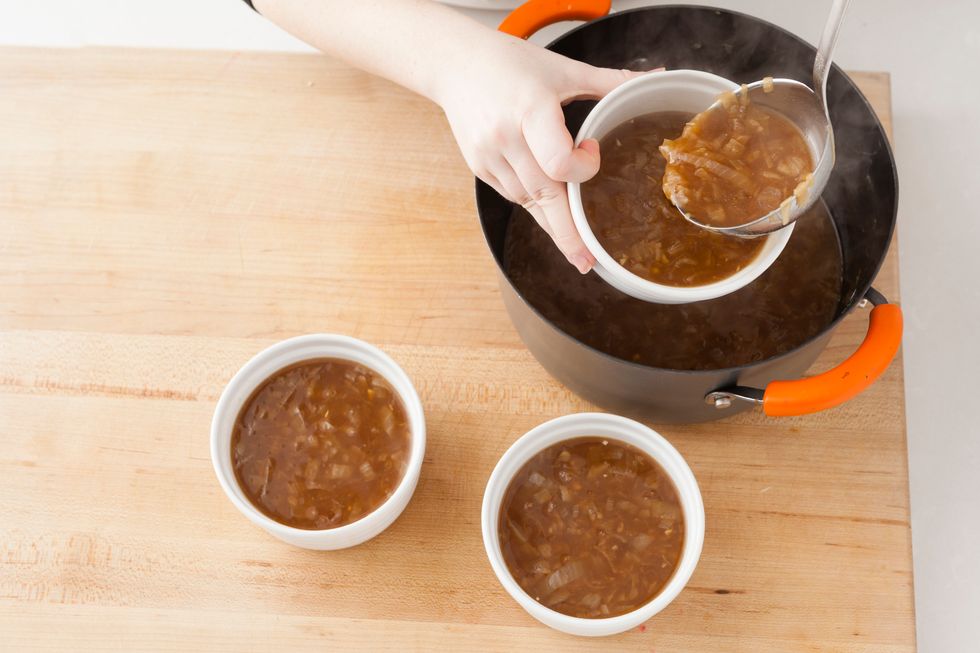 Remove the bay leaves and sprigs of thyme from your soup. Ladle into oven-safe bowls.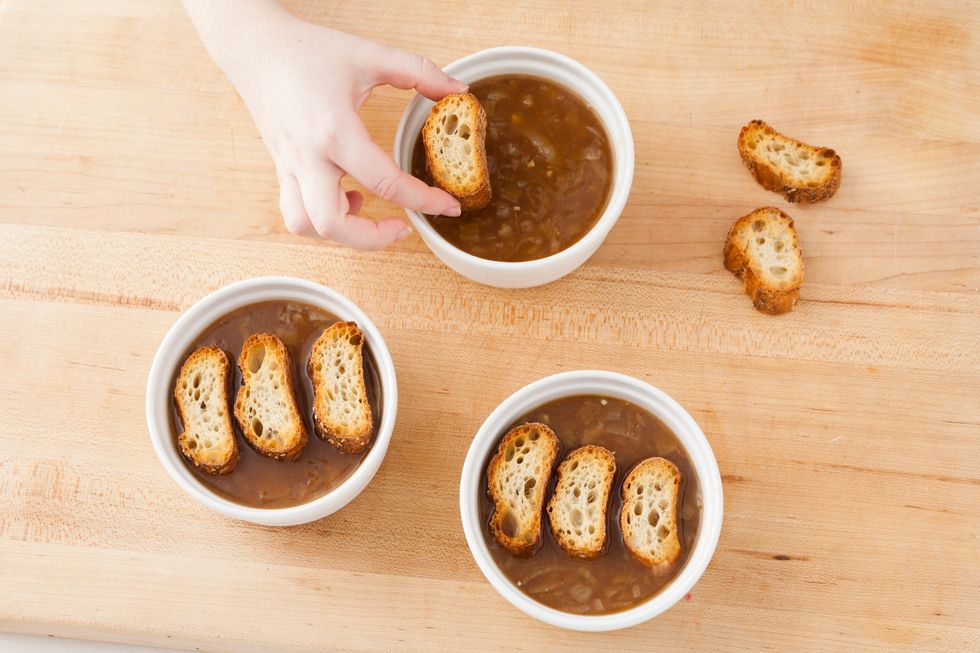 Top soup with a few baguette slices each.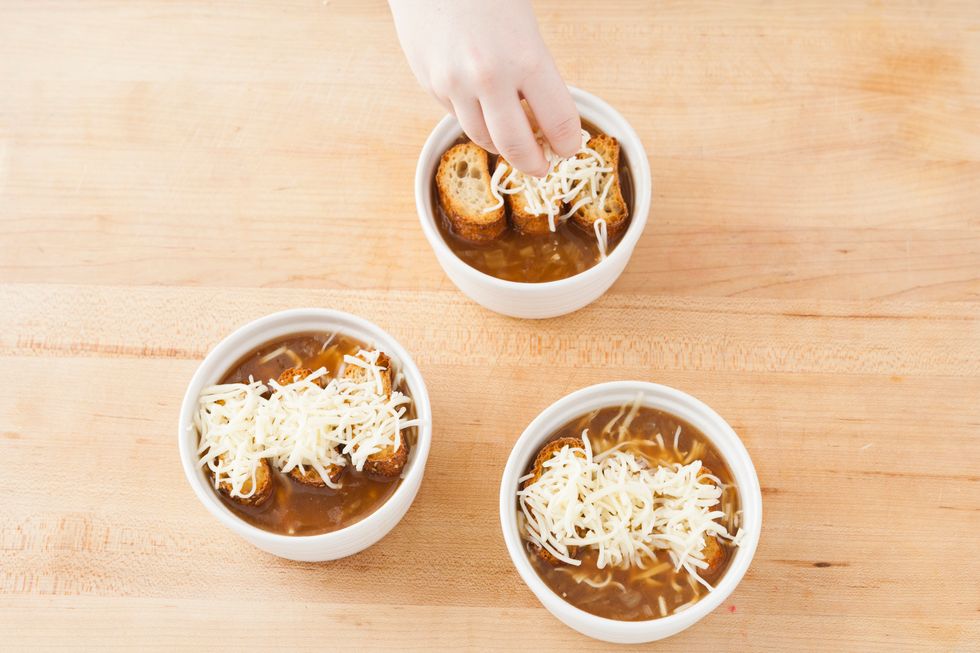 Add desired amount of cheese on top of the bread.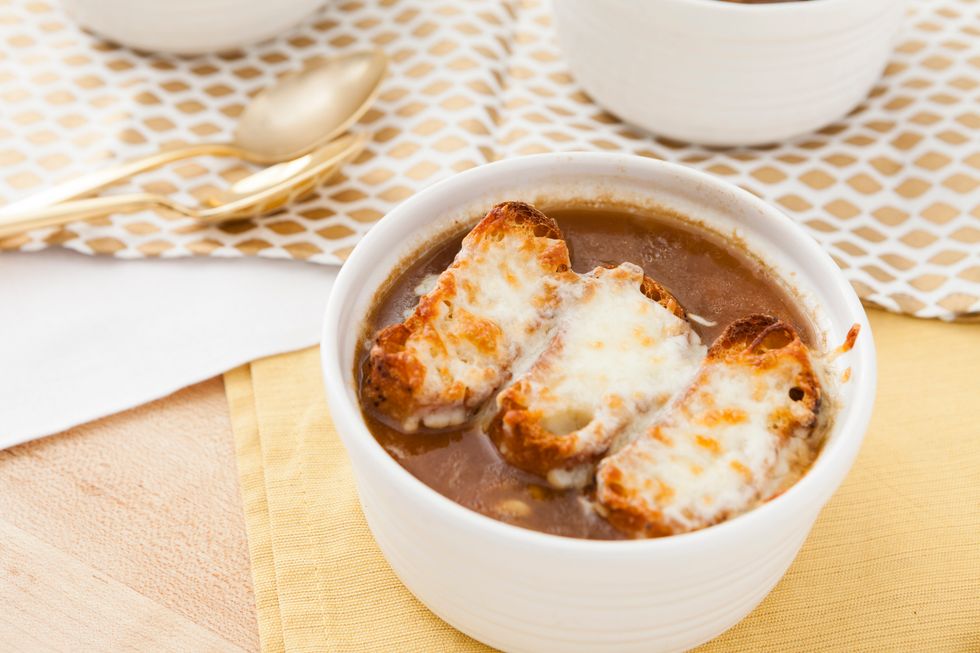 Switch your own to broil and place your bowls on a baking sheet and baked for 2-4 minutes or until cheese is bubbly and melted.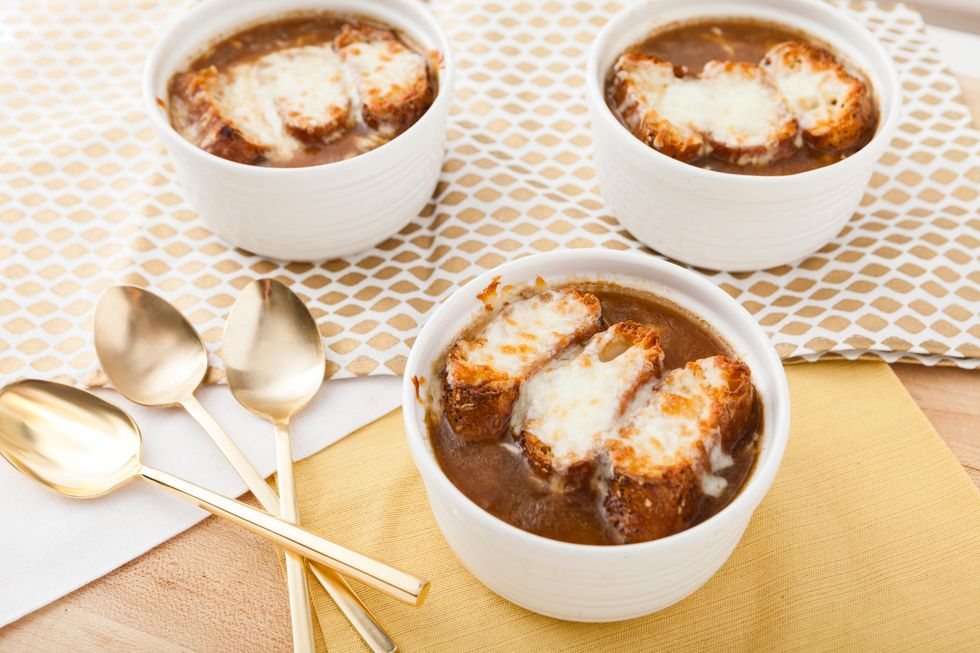 Remove and enjoy! Recipe inspired by: http://www.gimmesomeoven.com/classic-french-onion-soup/
4.0lb Yellow Onions
3.0Tbsp Butter
4.0 Garlic Cloves
3.0Tbsp Flour
0.0c White Wine (Dry)
6.0c Beef Stock
1.0tsp Worcestershire sauce
2.0 Bay Leaves
3.0 Sprigs of Thyme
1.0 Baguette
Grated Gruyere Cheese
B+C
We are the team behind Snapguide. Feel free to message us if you have any questions or see something that could be improved!