1/2 cup butter 4 onions, sliced 2 garlic cloves, chopped 2 bay leaves 2 fresh thyme sprigs salt & black pepper 1 cup red wine 3 tbsp flour 2 quarts beef broth 1 baguette 1/2 pd grated Gruyere
11
Melt the stick of butter in a large pot over medium heat. Add the onions, garlic, bay leaves, thyme, and salt and pepper and cook until the onions are very soft and caramelized, about 25 minutes.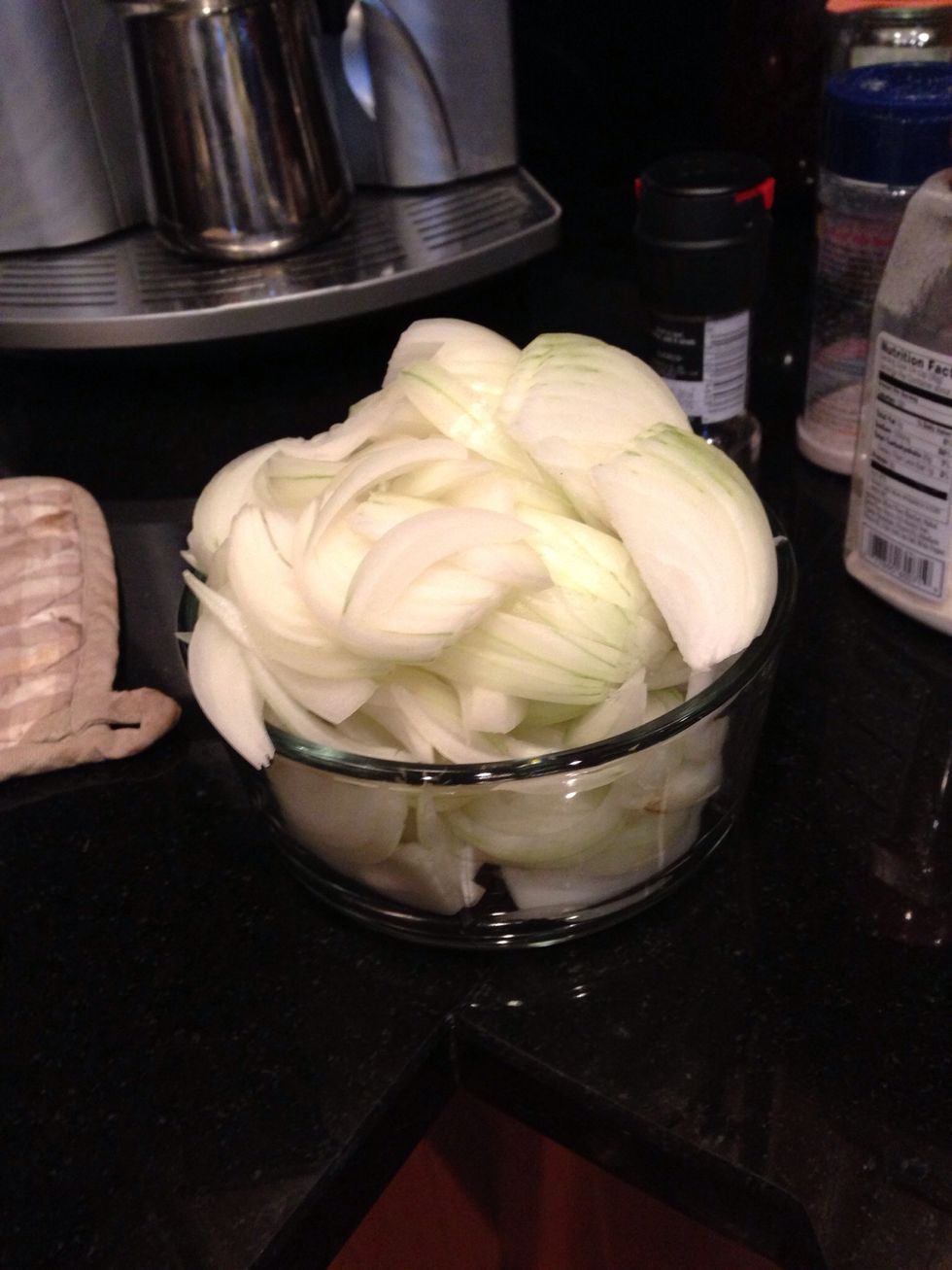 Sliced onions
Caramelized butter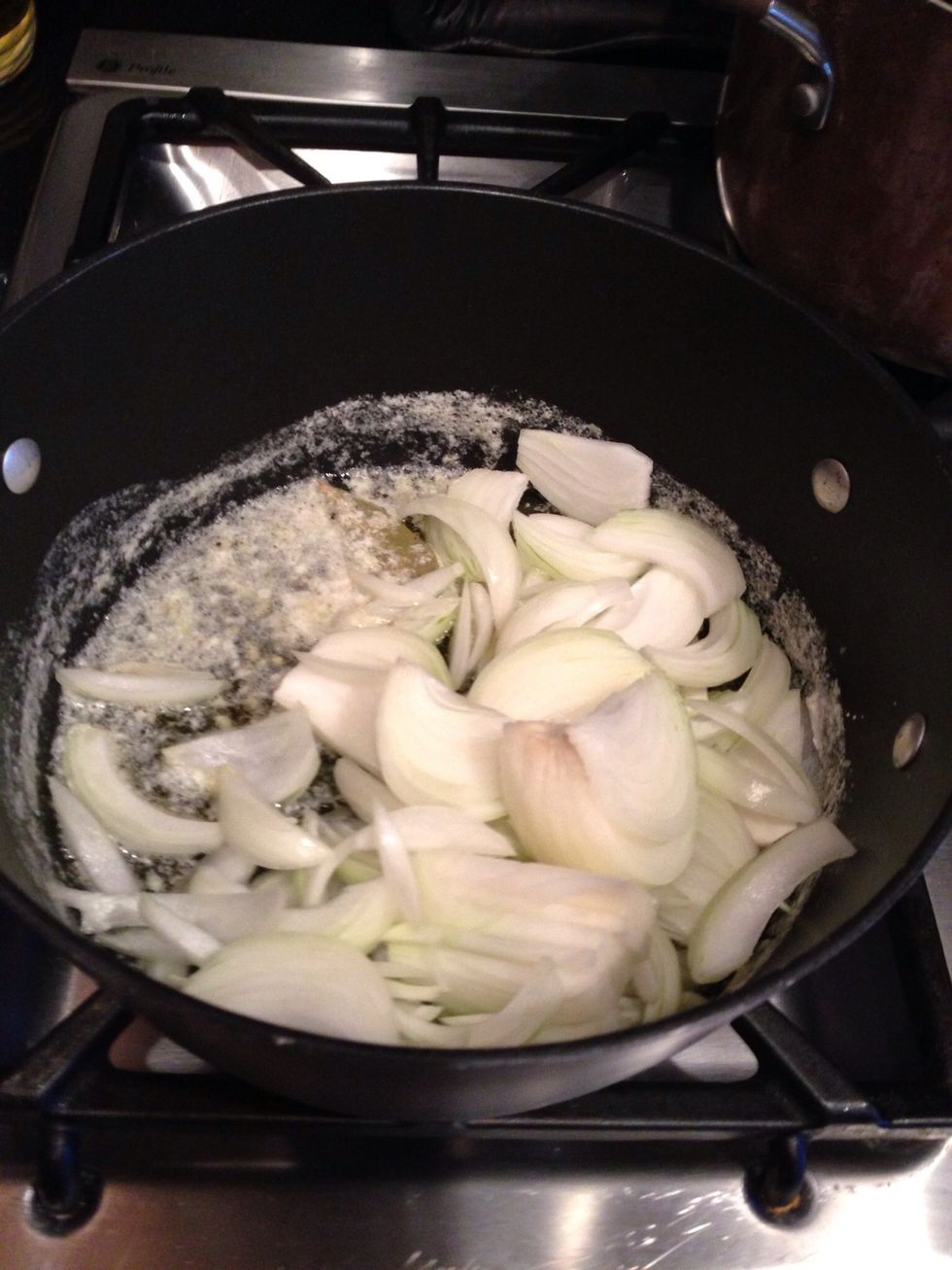 Sautéed onions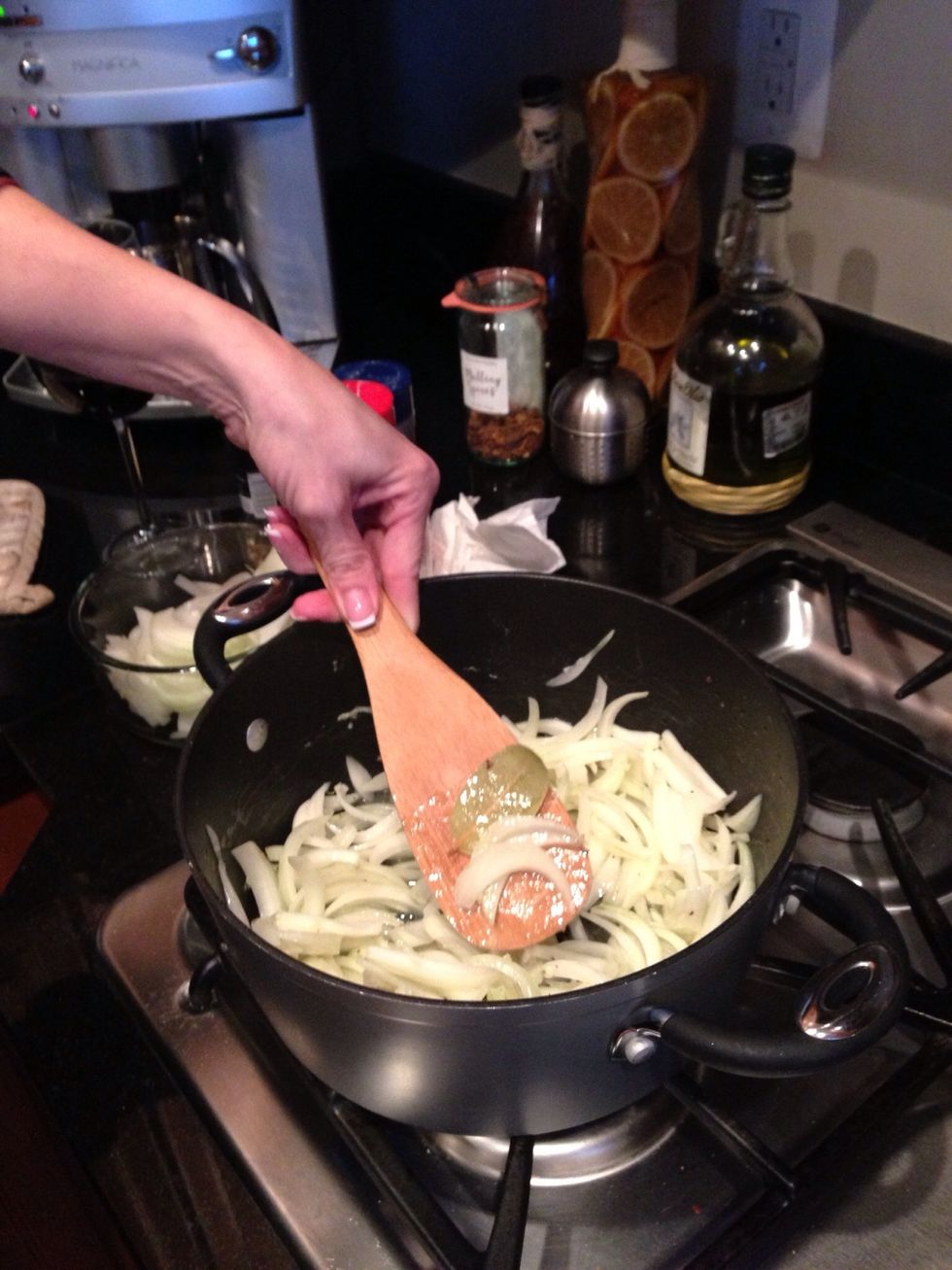 Bay leaf and soft cooking of onions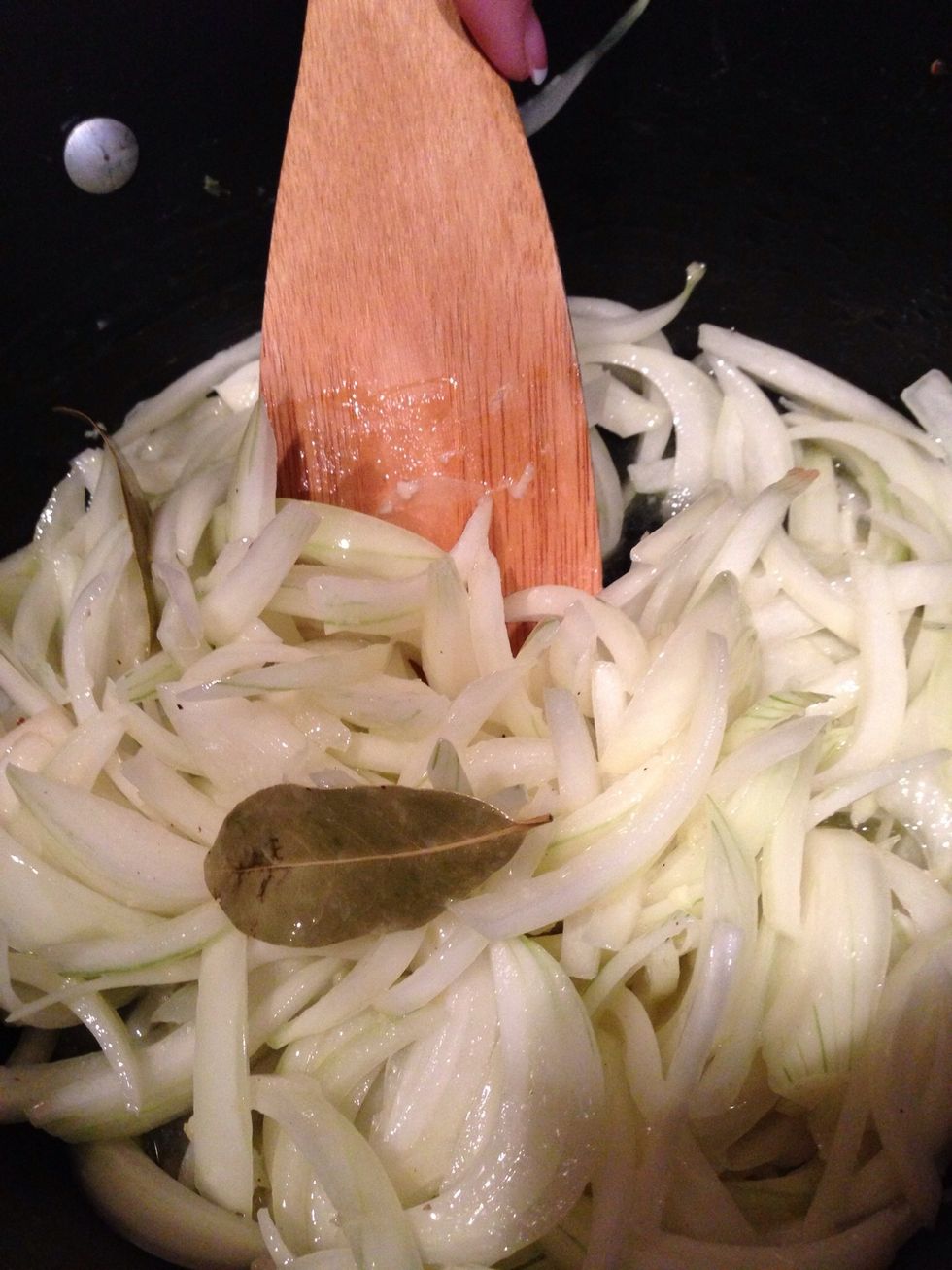 Good color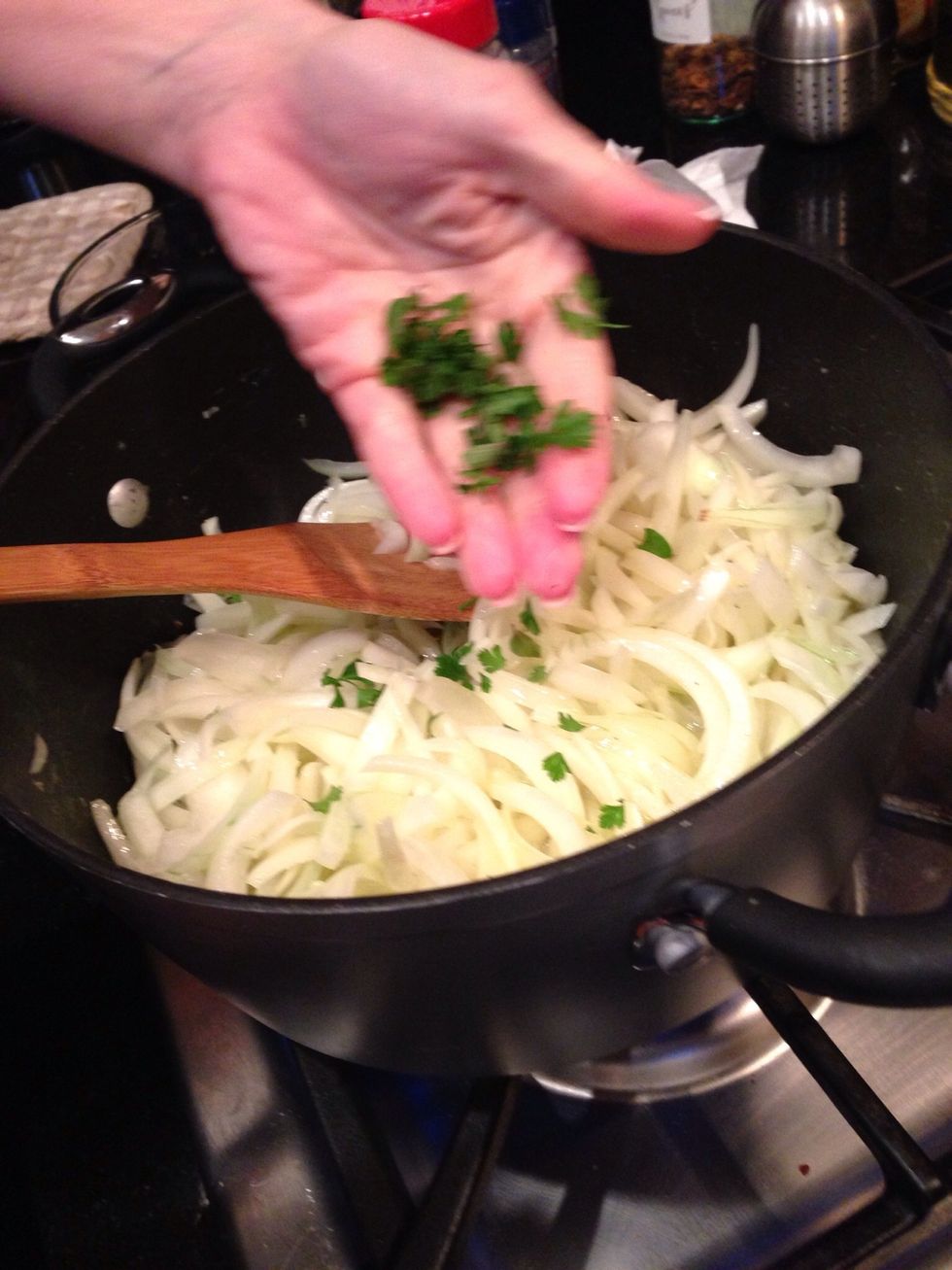 Adding thyme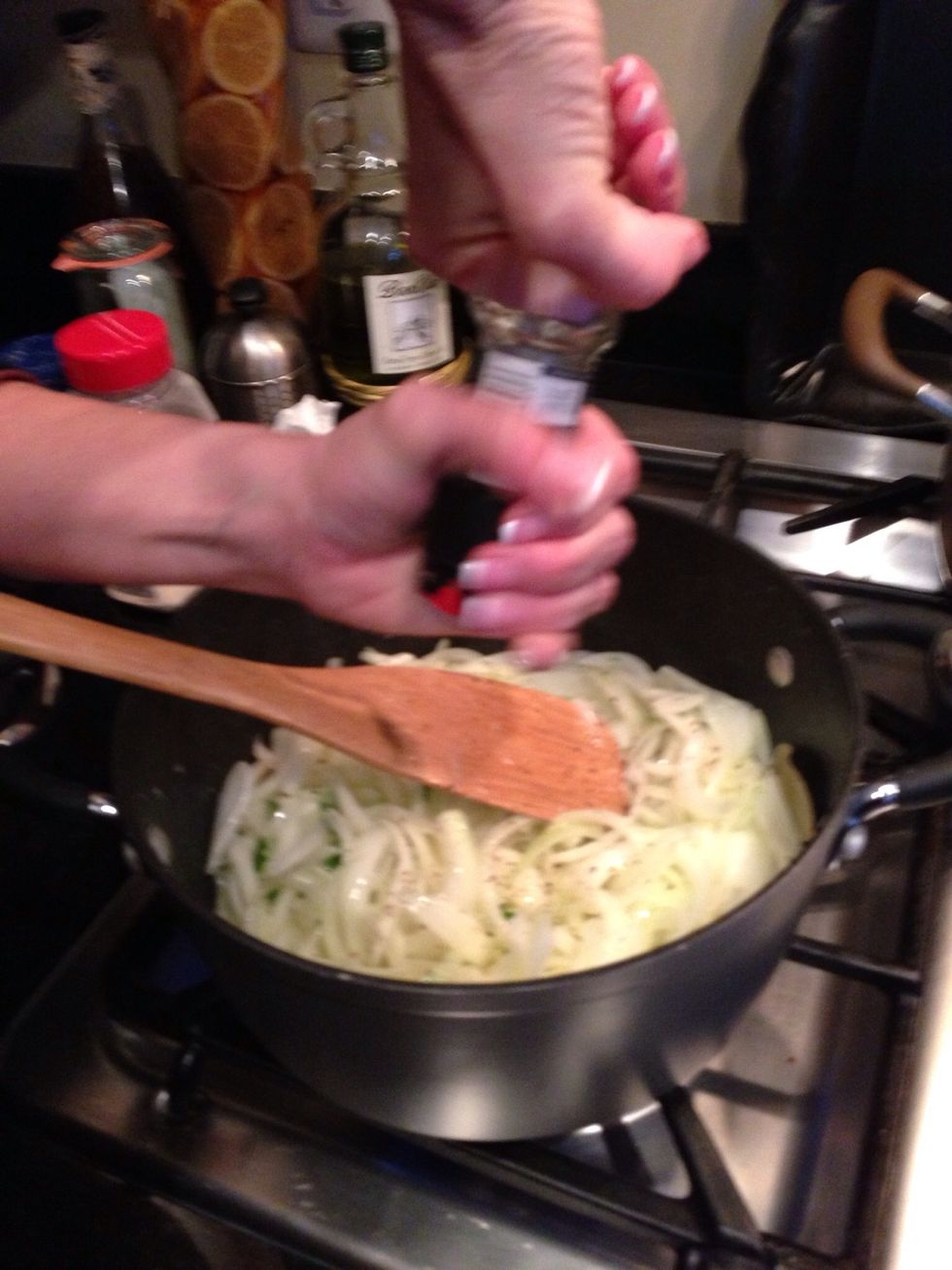 Pepper and salt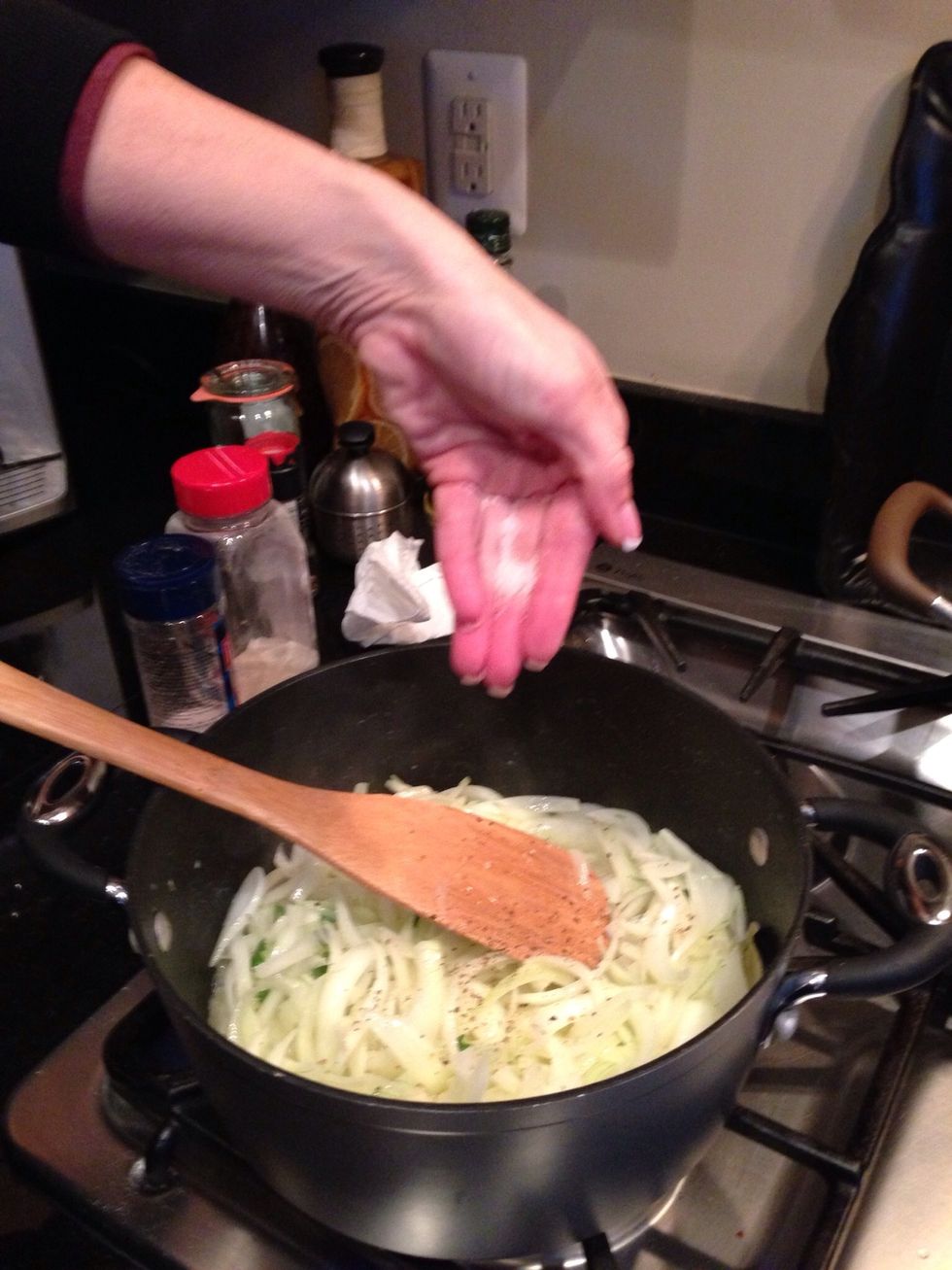 Salt
A little more butter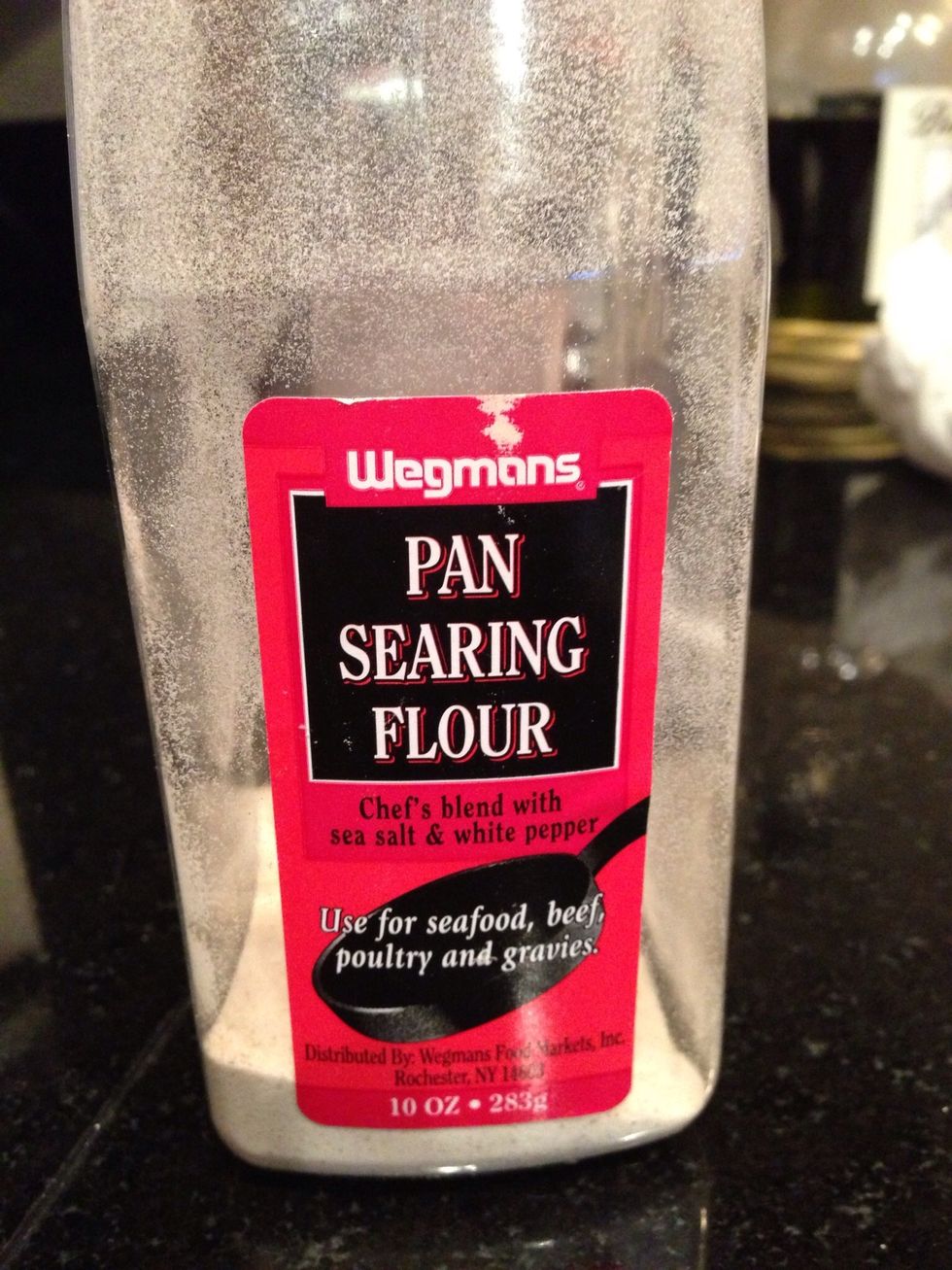 I prefer this instead of regular flour - no lumps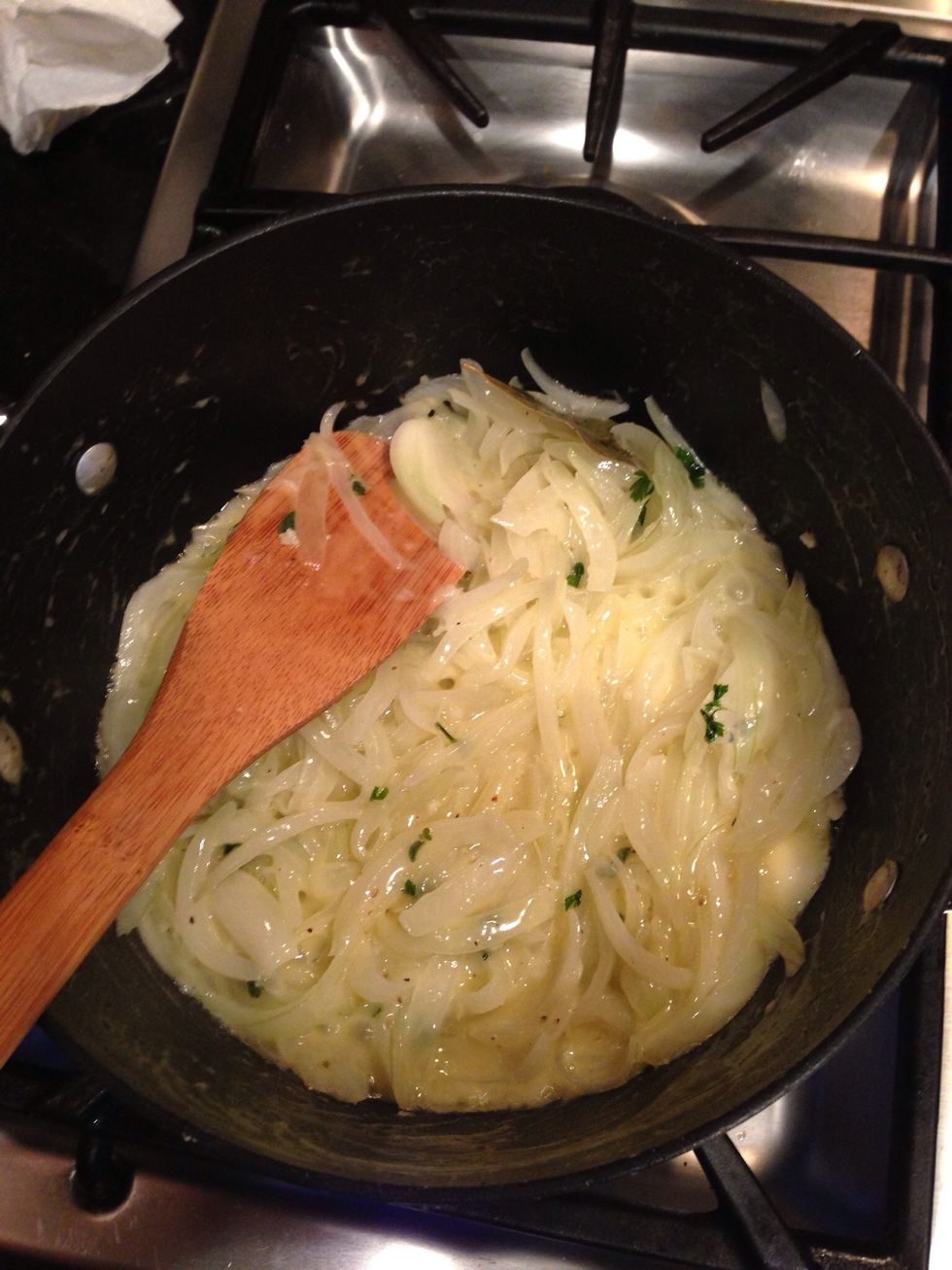 Perfect now!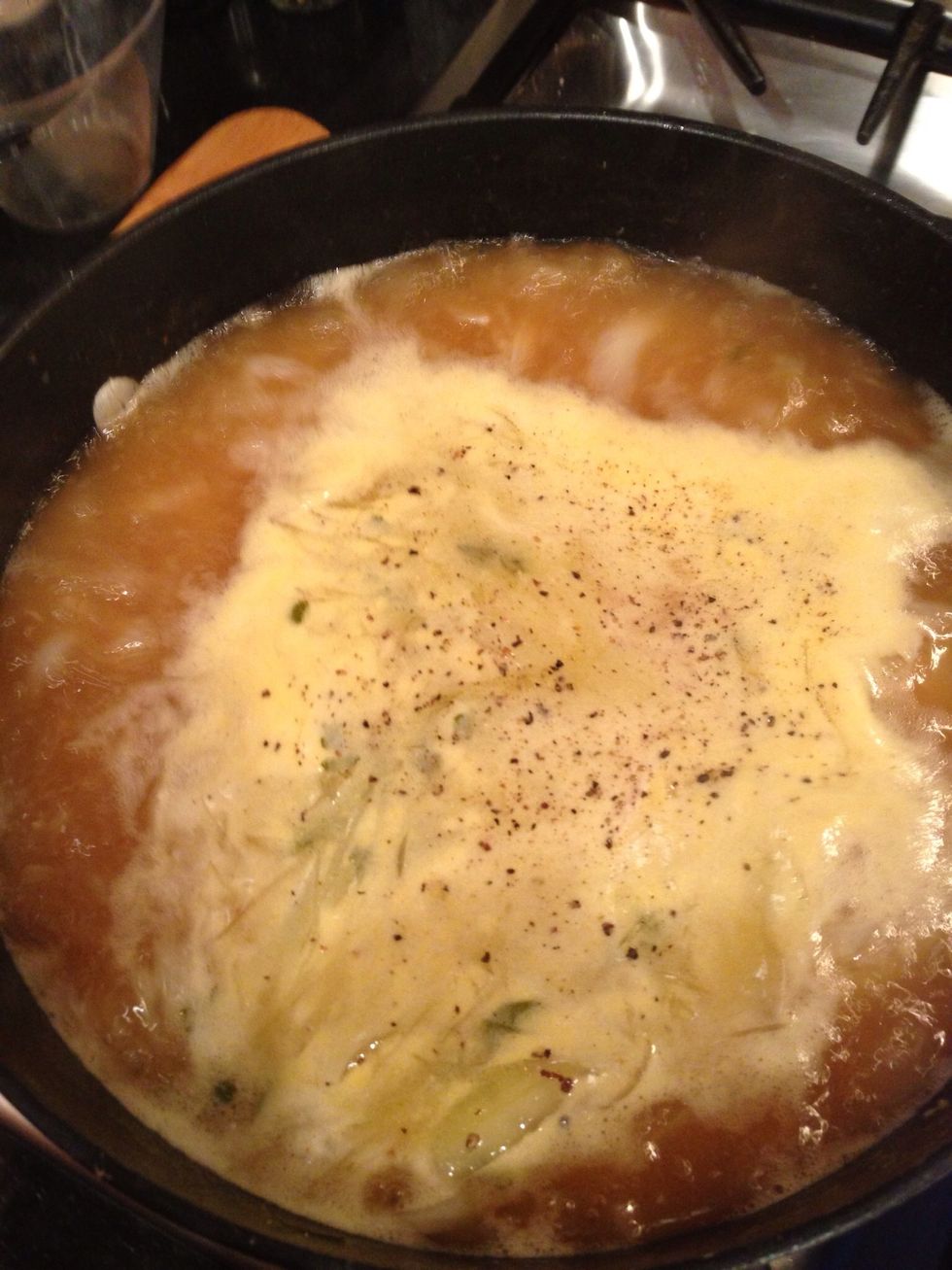 Add wine and broth. I use half beef- half vegetable stock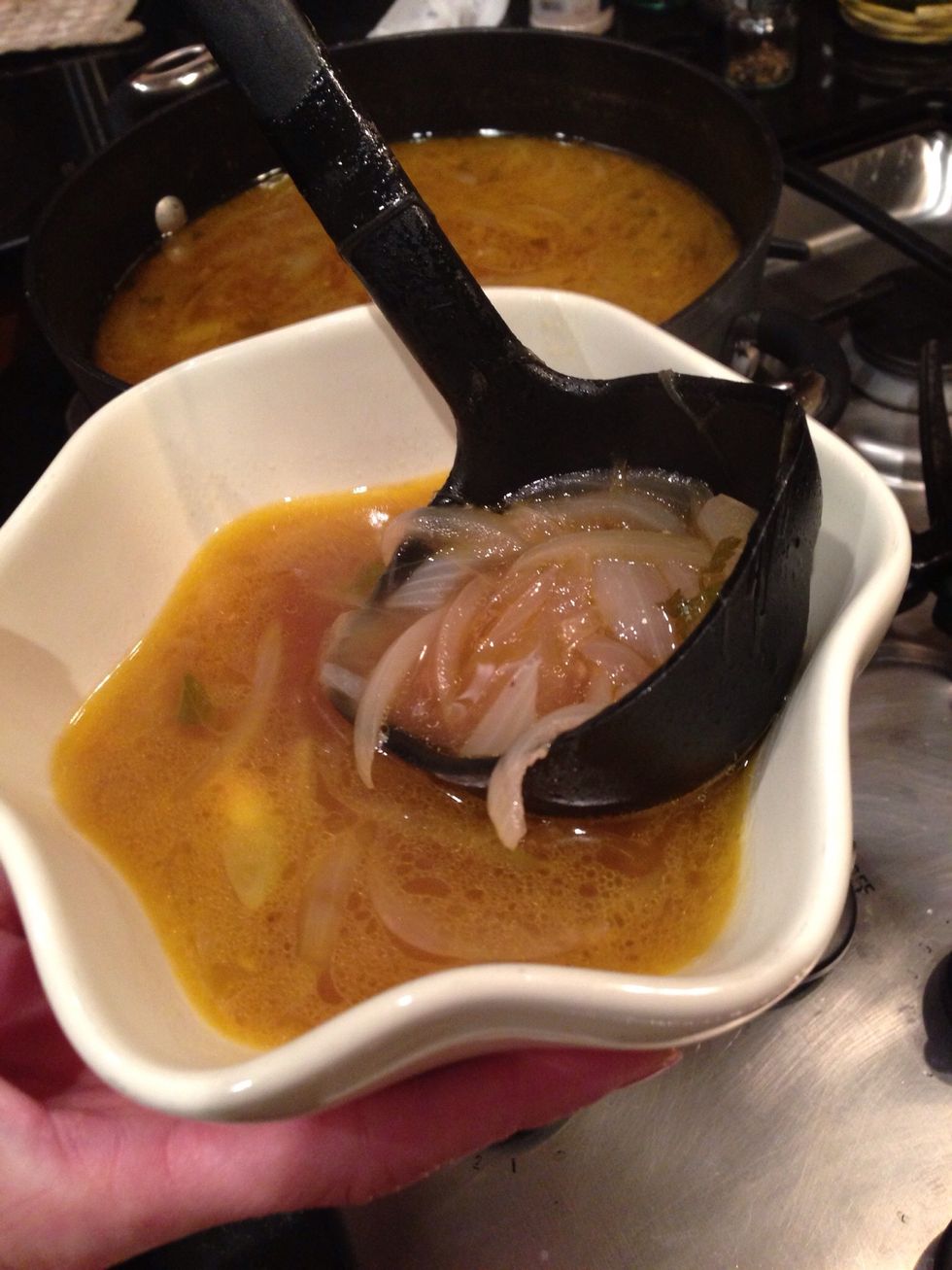 Serving!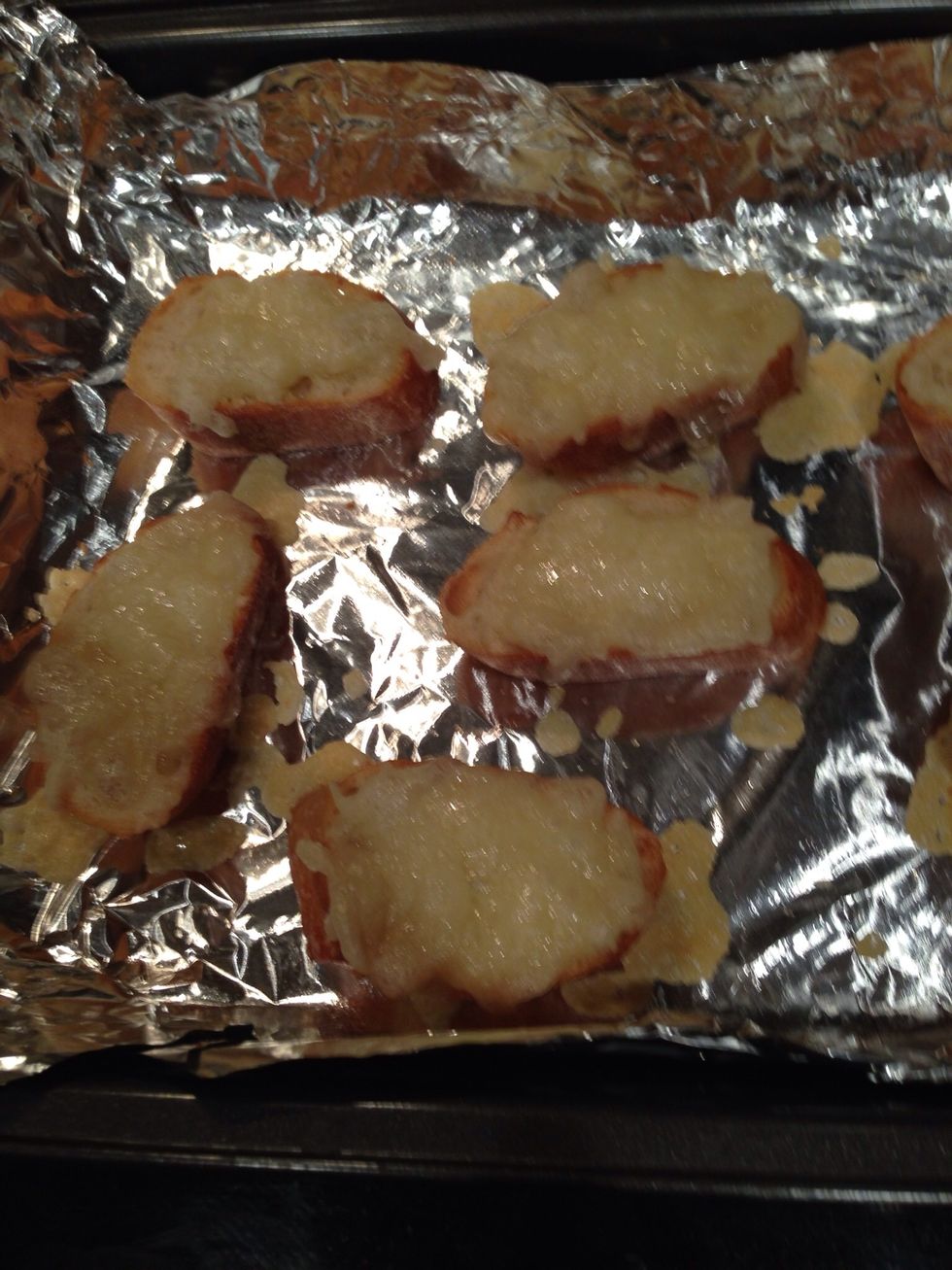 Sliced bread with cheese
Add to served bowl
Add the wine, bring to a boil, reduce the heat and simmer about 5 minutes. Discard the bay leaves and thyme sprigs. Dust the onions with the flour and give them a stir.
Turn the heat down to medium low so the flour doesn't burn, and cook for 10 minutes to cook out the raw flour taste. Now add the beef broth, bring the soup back to a simmer, and cook for 10 minutes.
Preheat the broiler. Arrange the baguette slices on a baking sheet in a single layer. Sprinkle the slices with the Gruyere and broil until bubbly and golden brown, 3 to 5 minutes. Ladle soup/add bread
FollowChristine is on Facebook! Advice, Articles, Deals and Recipes!
The creator of this guide has not included ingredients
Christine Denning
Business Owner- Entrepreneur- Mom of two wonderful teen boys!\nFollowChristine is on Facebook!