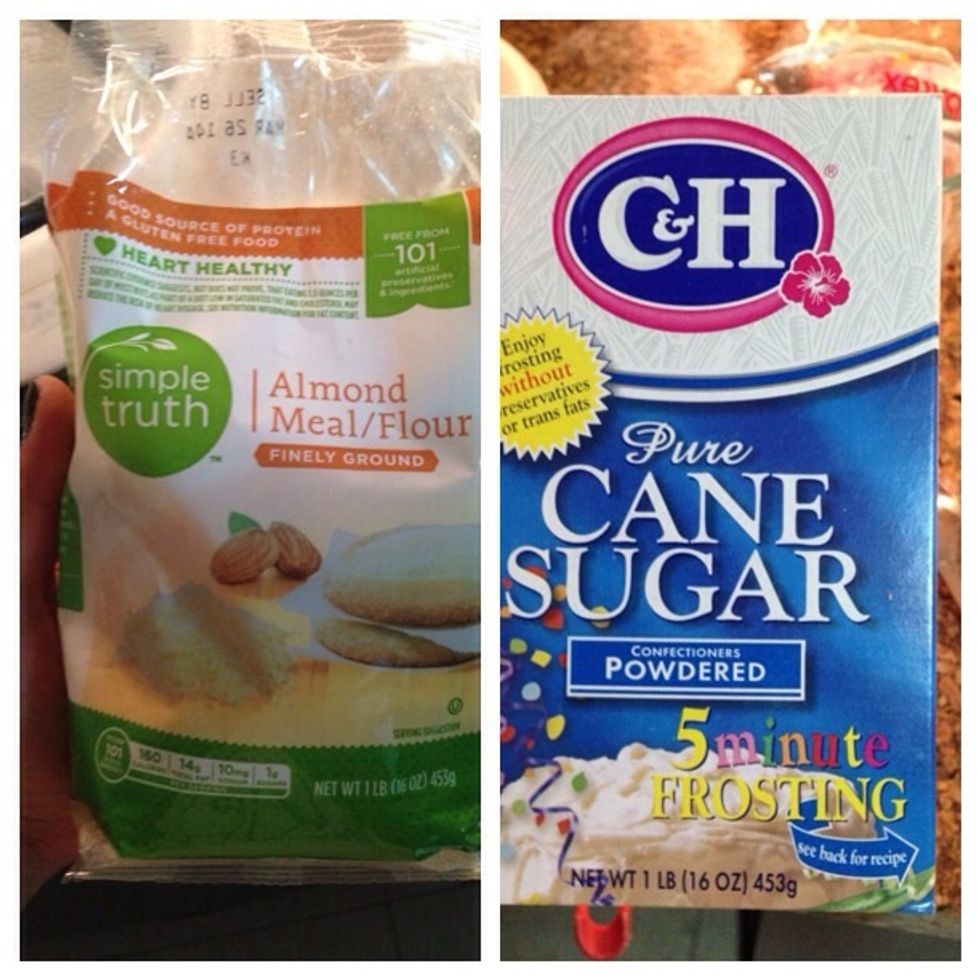 Grab 1 and a 1/2 cups of your confectioners sugar and 2/3 cup of your almond flour!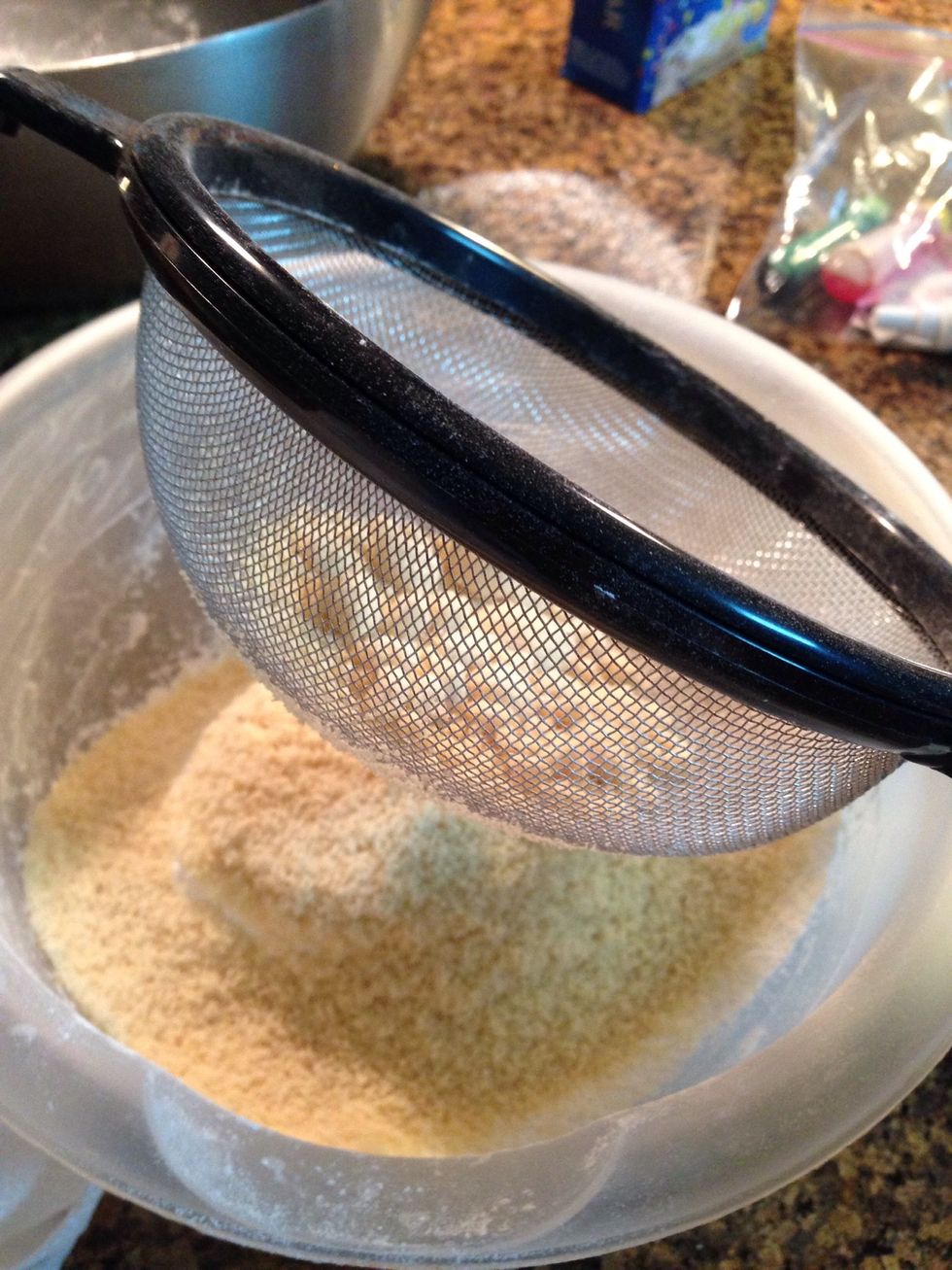 Sift the sugar and almond flour TWICE and set aside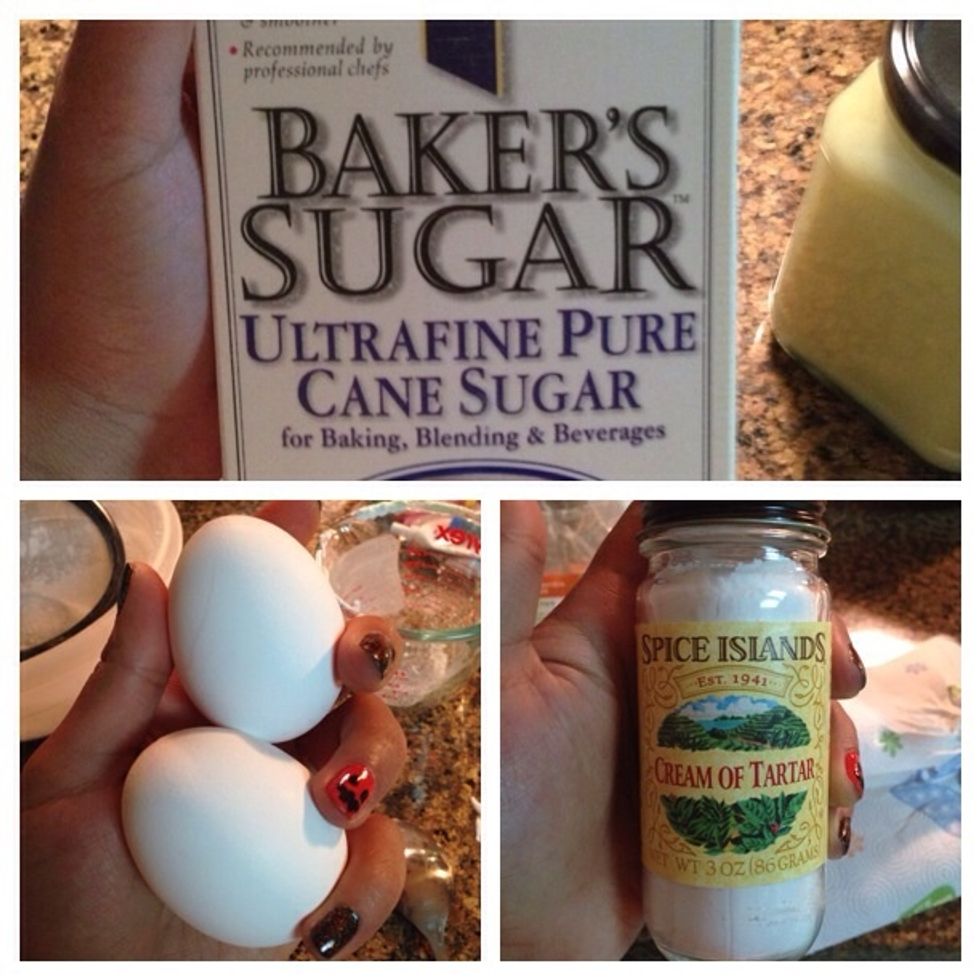 Now you'll need three egg whites, a pinch of tartar (optional, I made another batch without and they were fine) and 5 tablespoons sugar.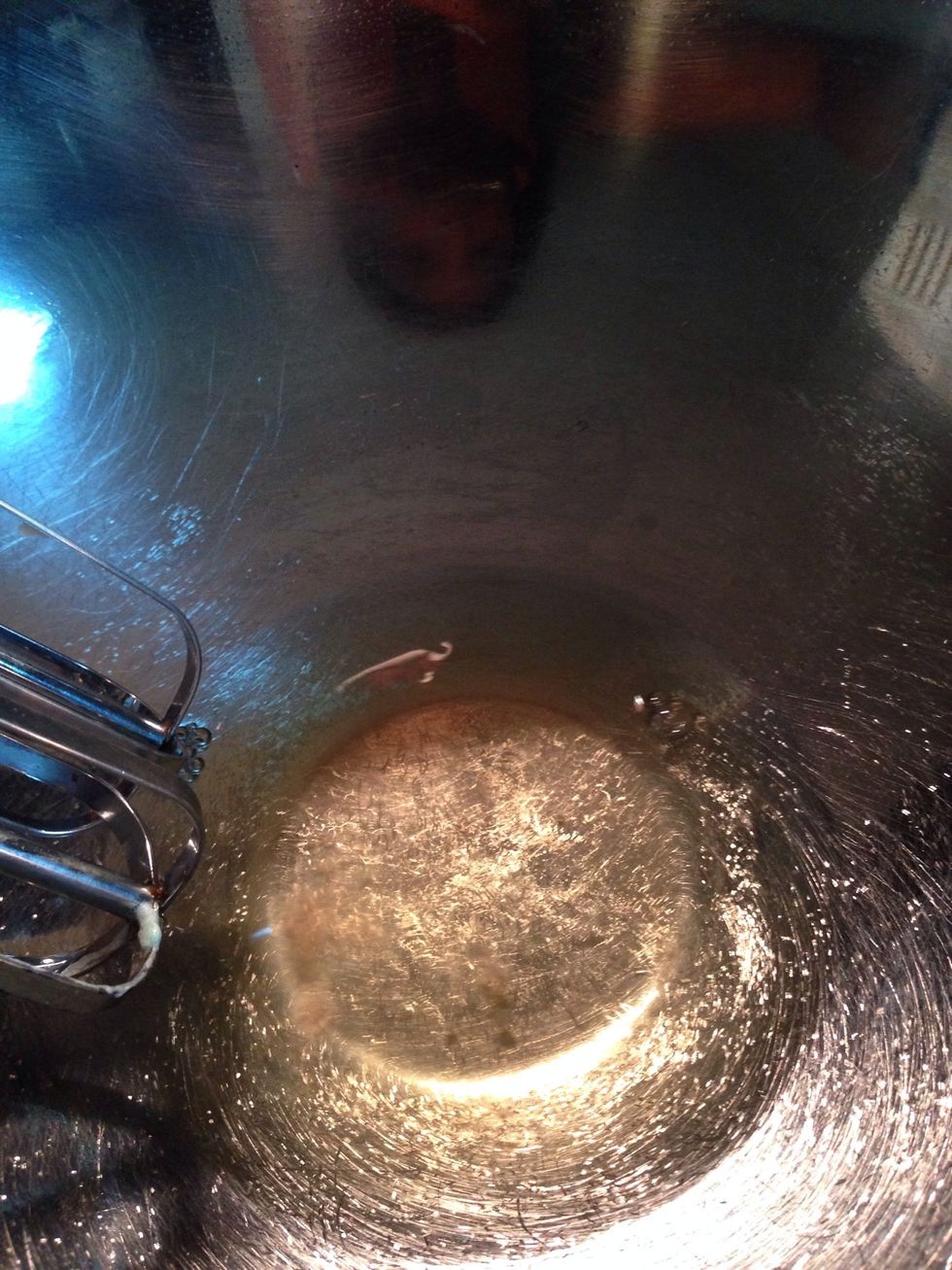 Separate the three egg whites and blend a bit till foamy..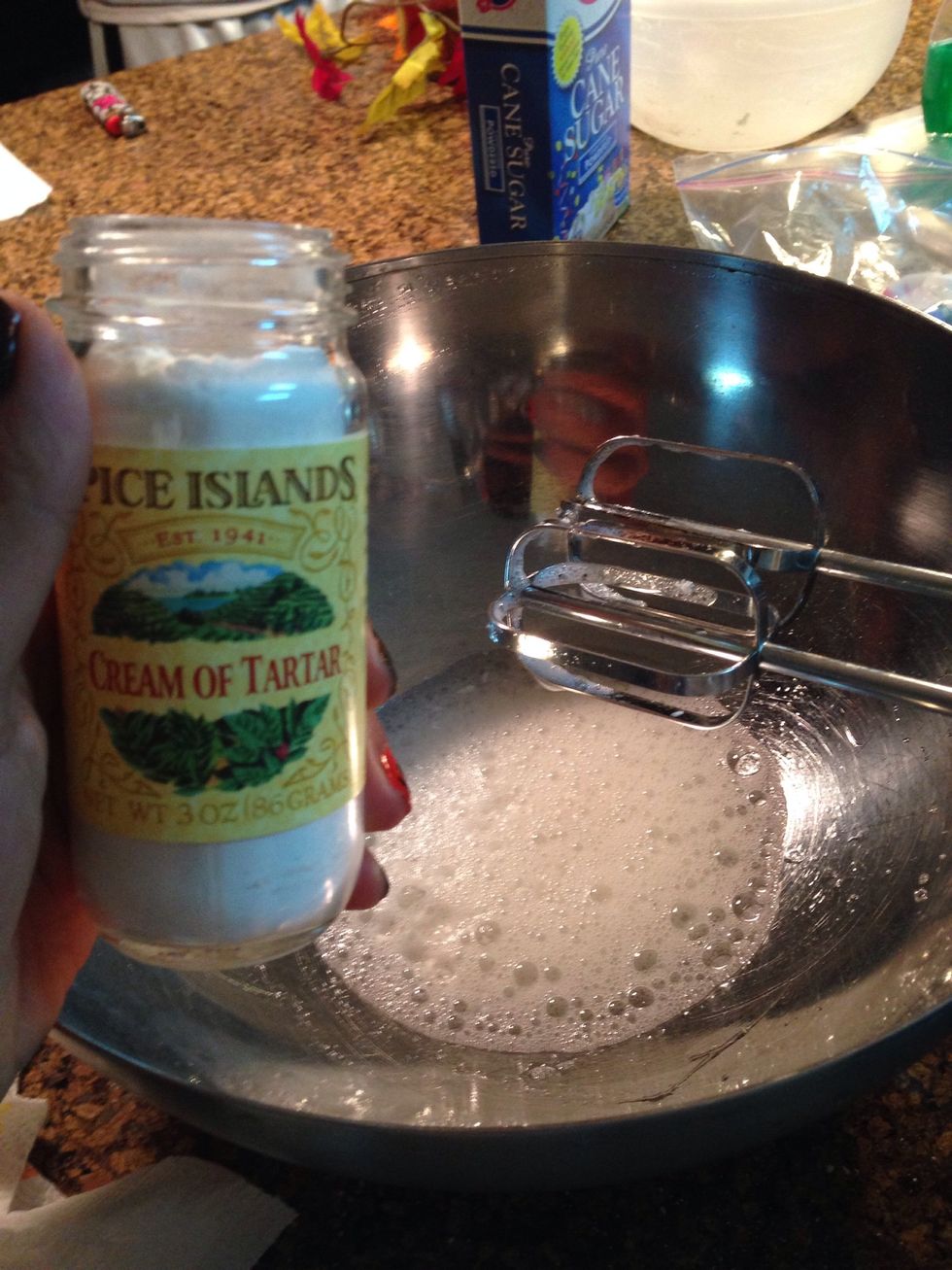 Then add a pinch of tartar (if you have some laying around). They help the eggs stiffen, but I made a second batch without it and they were perfect!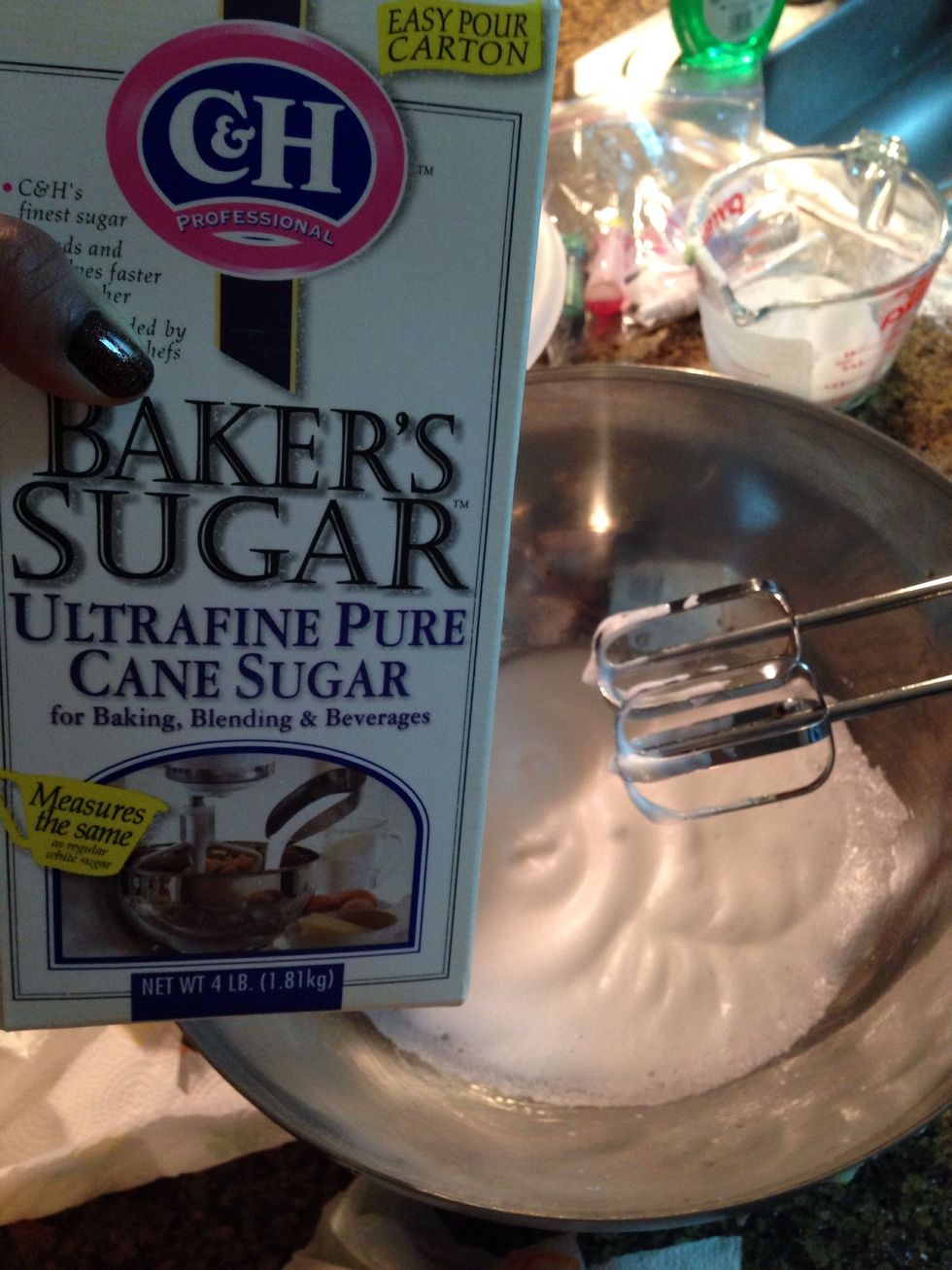 While blending, slowly add 5 tablespoons of sugar one at a time.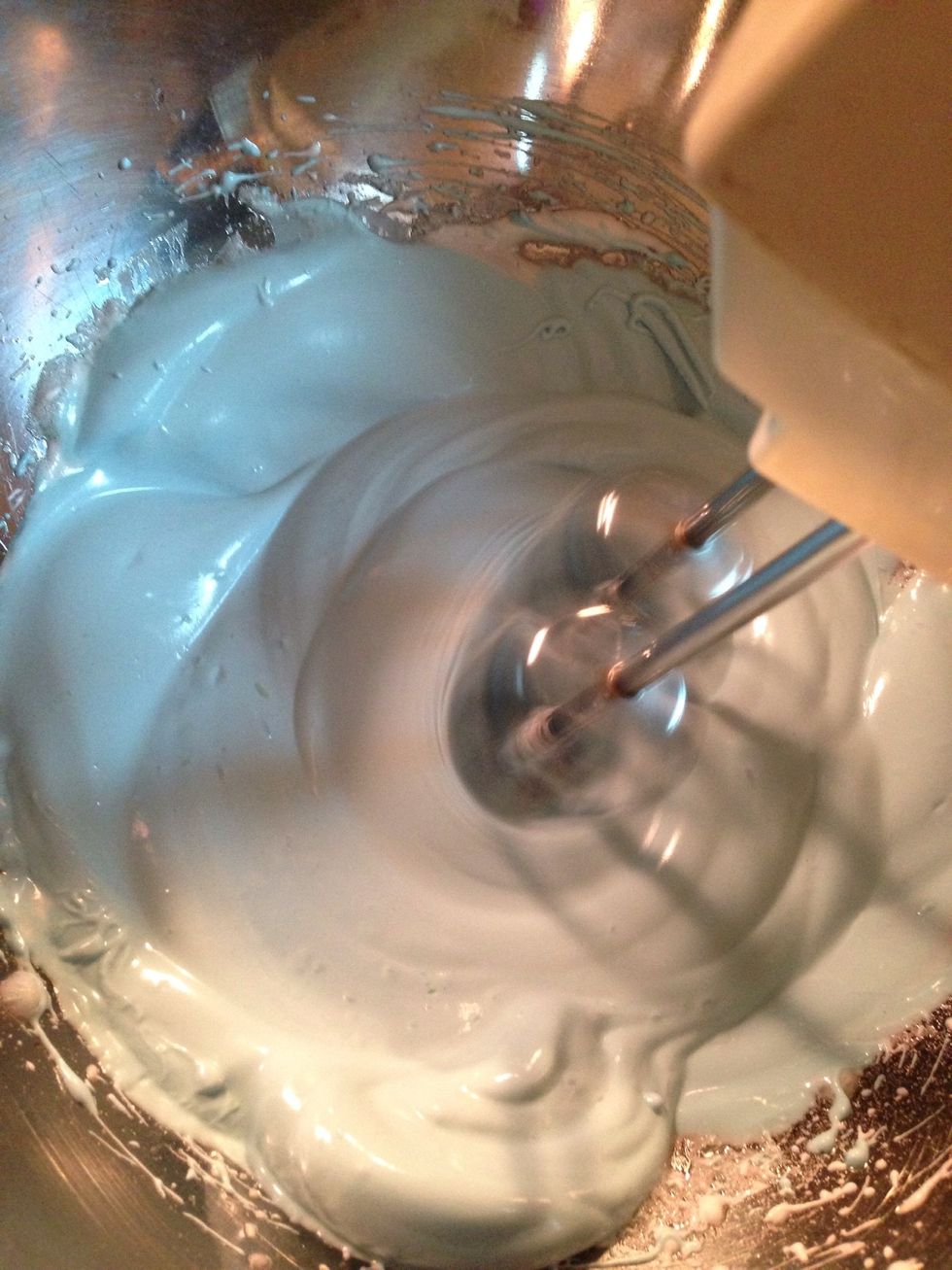 And blend blend blend! You'll need to blend till hard peaks appear, that should take about 6-8 minutes on high! This is also the perfect time to add some food coloring :)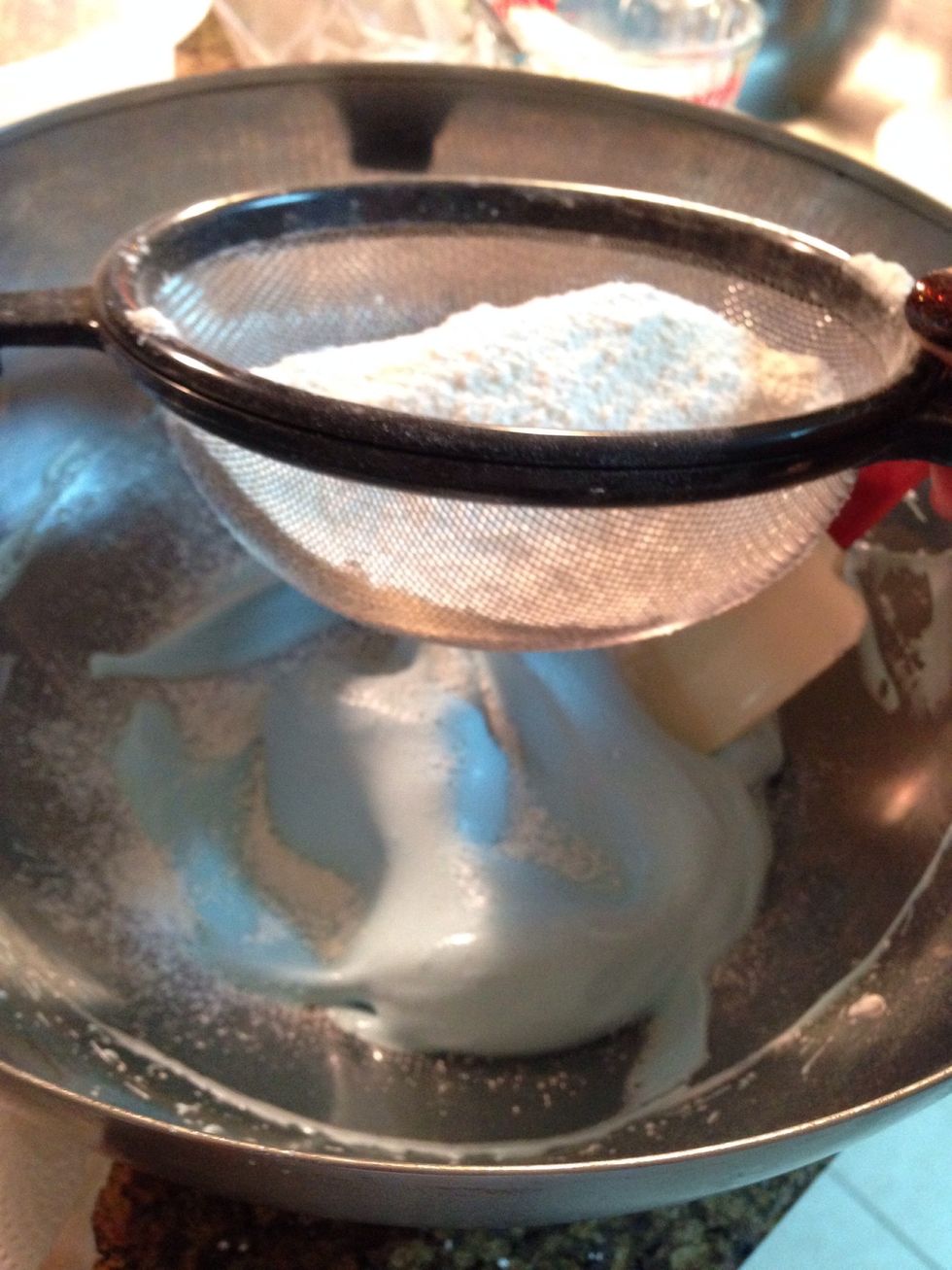 Now sift in your almond flour/sugar mixture into the egg whites..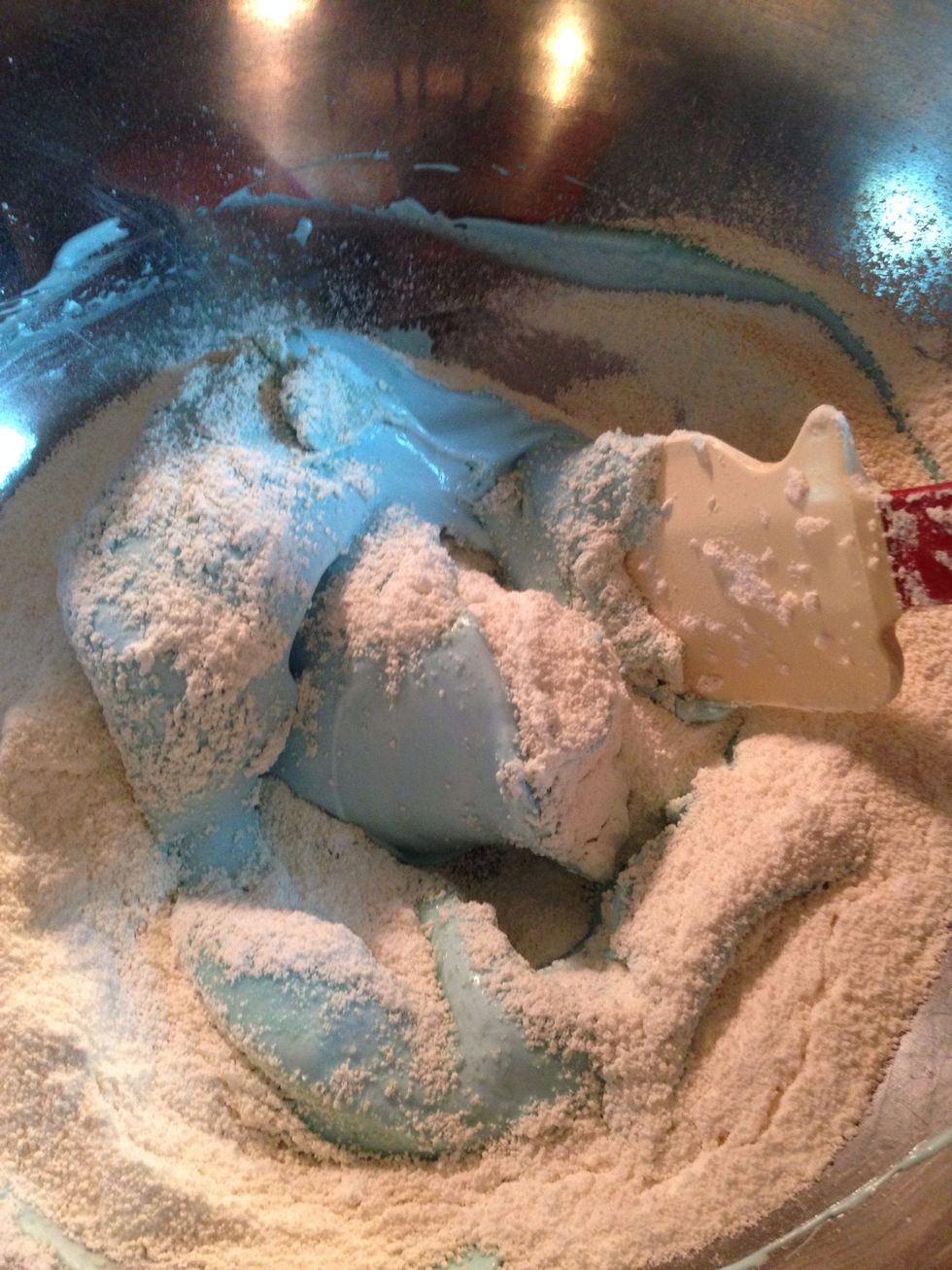 And fold it in together. Make sure you do not over-mix or under-mix, to get the perfect consistency you will need to fold the batter about 50-60 times :)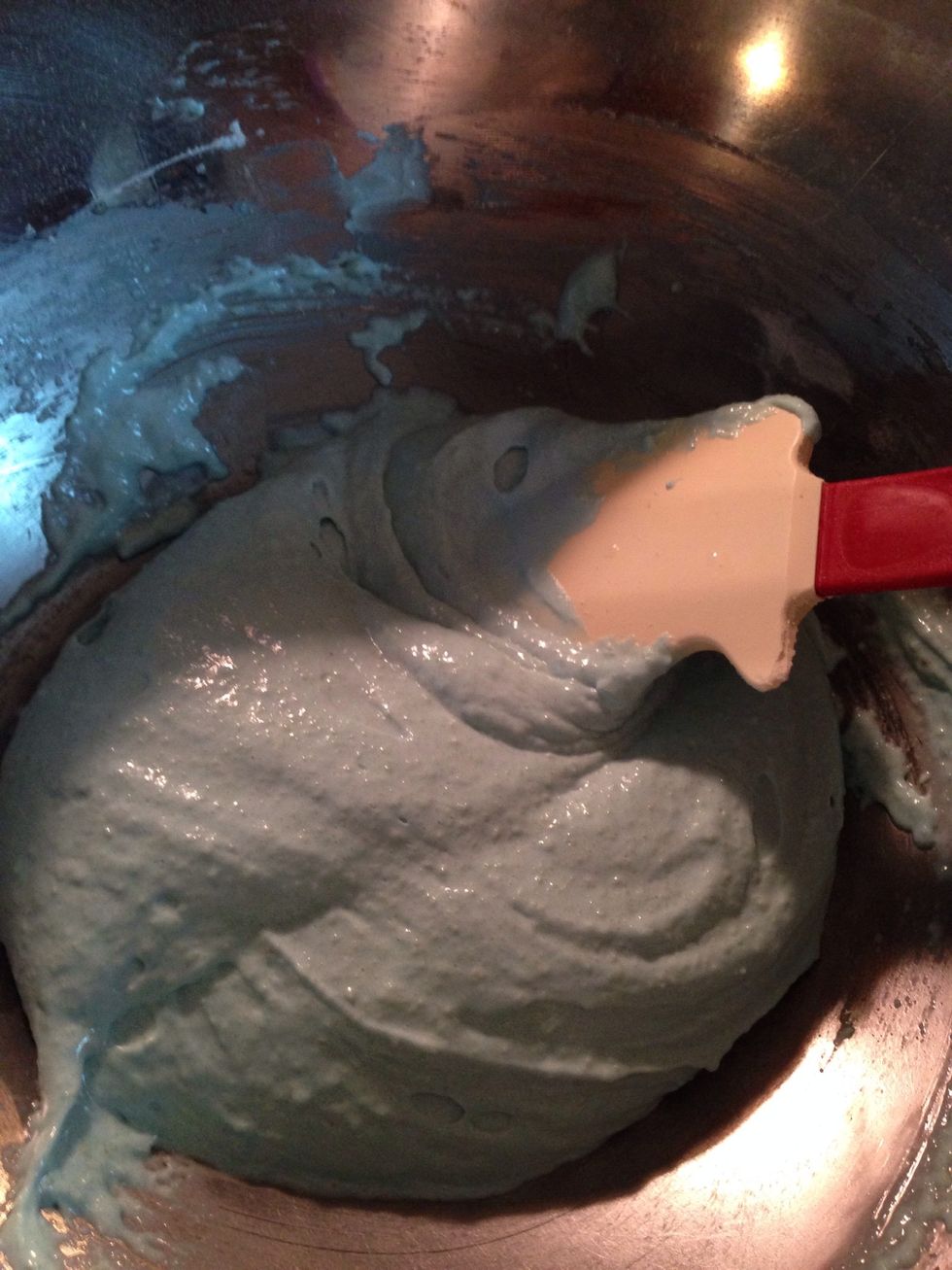 It should look a little something like this!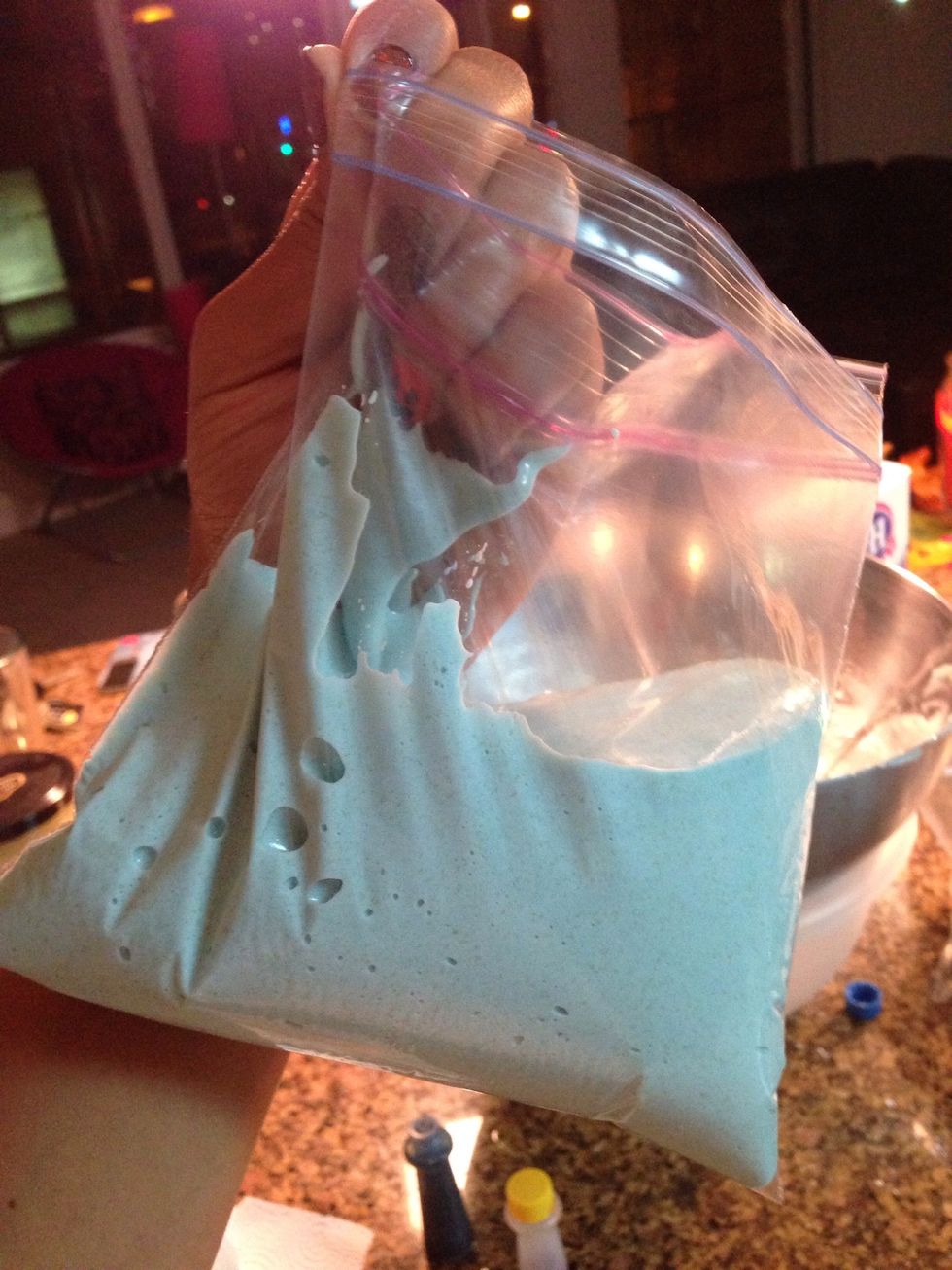 Now transfer the batter to a pastry bag (in this case I used a ziplock --they work just as well!) I cut 1/2 inch open to pipe out my macarons onto PARCHMENT paper!! (Anything else will stick)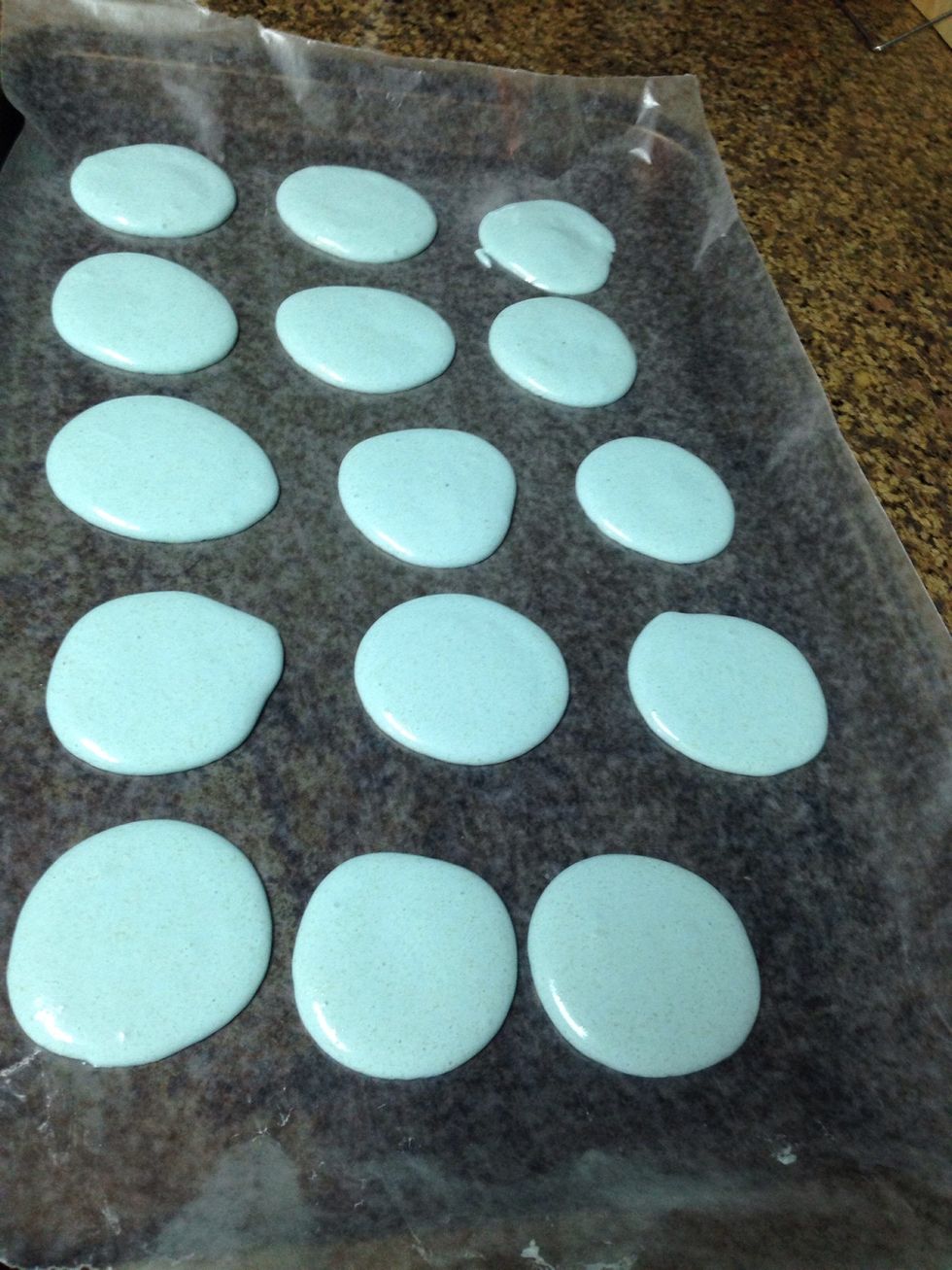 Like so! Tap the baking sheet hard on a surface 3-4 times to rid of any air bubbles. Now let this sheet sit out for 20-30 minutes so a thin skin forms for prevent macaroons from cracking.
Preheat the oven to 280 degrees while you wait for the skins to form! Bake for 10-12 minutes and be sure to flip the tray at the halfway mark :)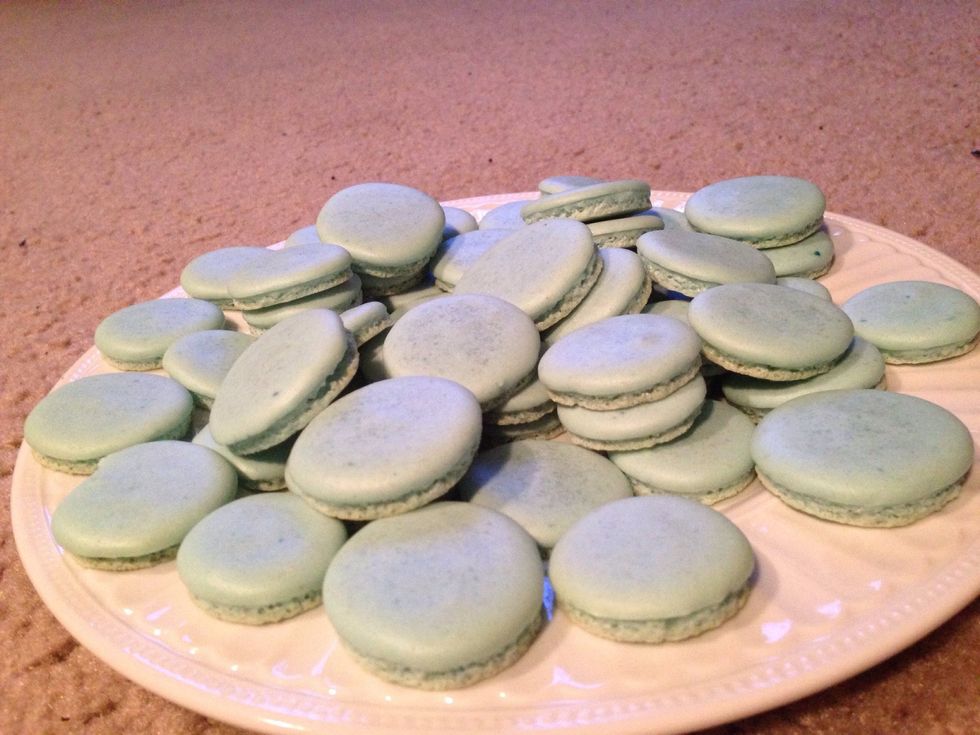 And voila, they pop right out of the tray!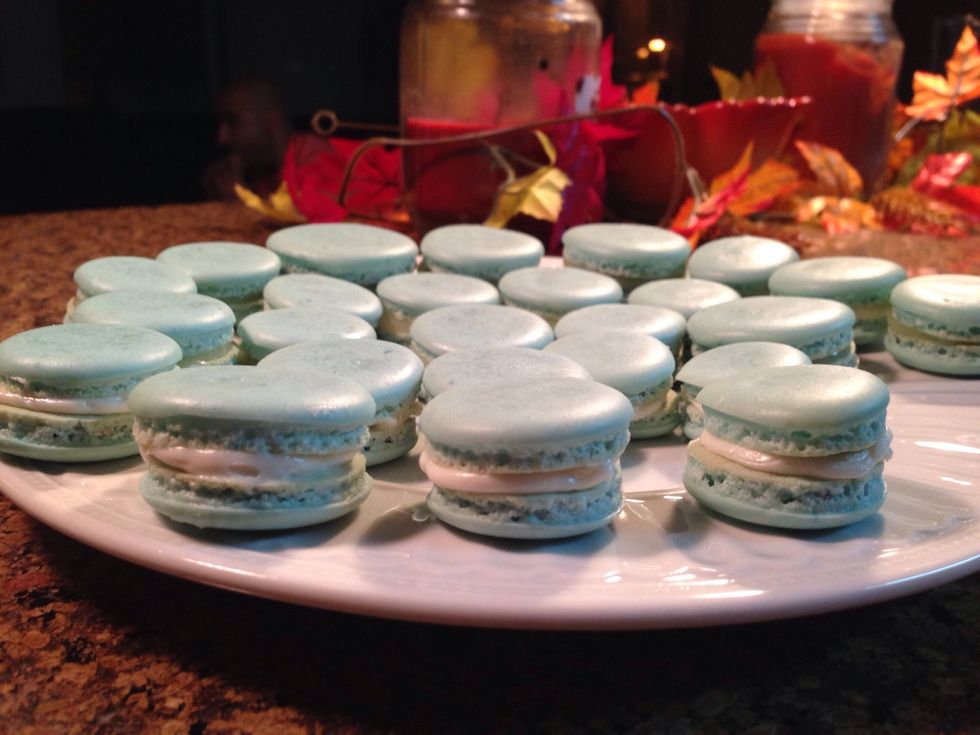 I filled half these guys with cream cheese frosting, and another green batch with some key lime pie! Use your imagination (ex chocolate ganache, Nutella, strawberry jam etc) the list is goes on!
1.0c Confectioners sugar
0.0c Almond flour
3.0c Egg whites
5.0Tbsp Sugar (superfine optional)
Pinch of tartar (optional)
Filling of your choice!
Parchment paper