This is me and Michelle 1st time making Macaron. We were thought that it would be easier to make but actually it's kinda difficult to make. We shall keep trying, practice makes perfect!! 😊
40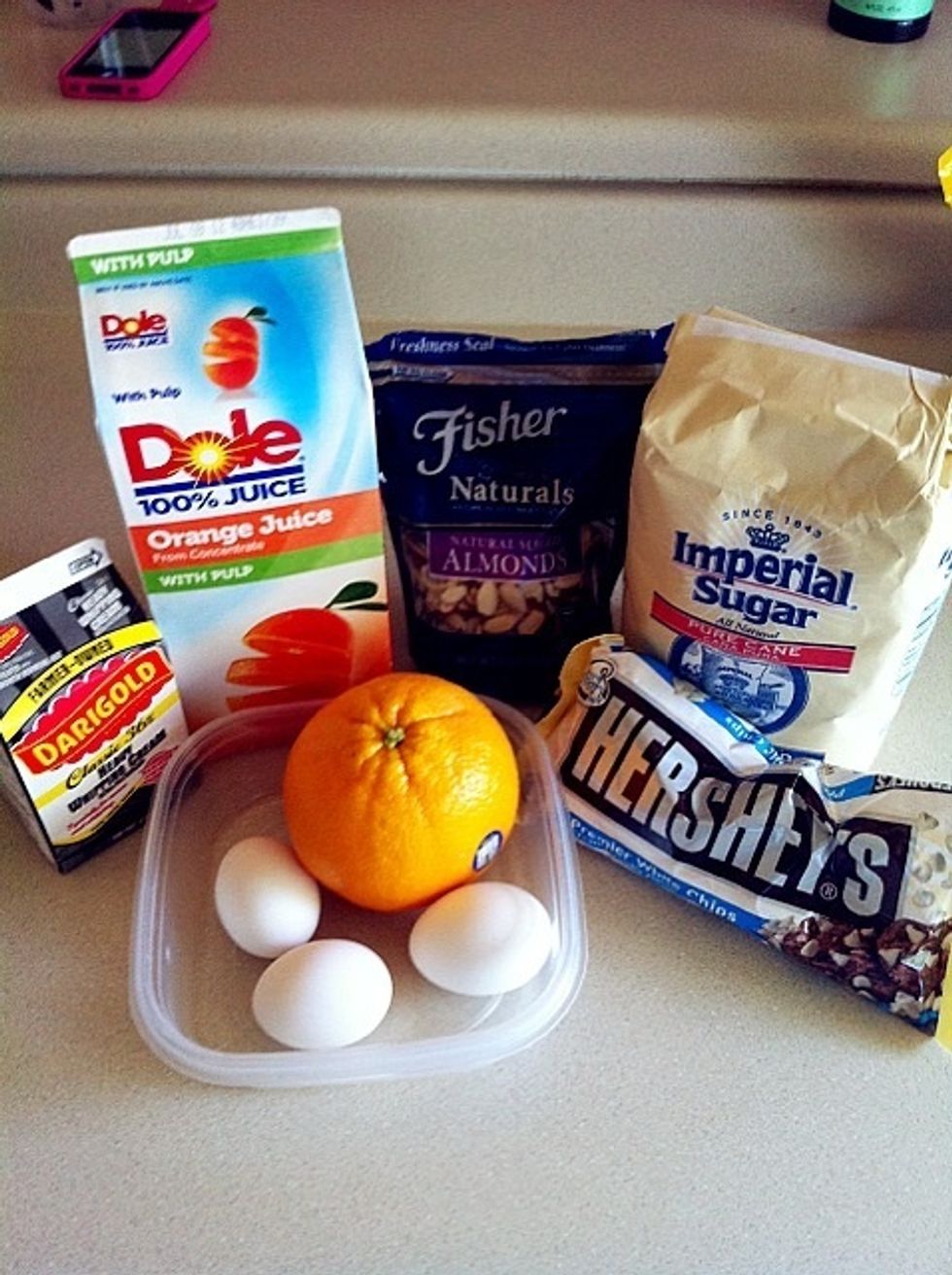 The ingredients.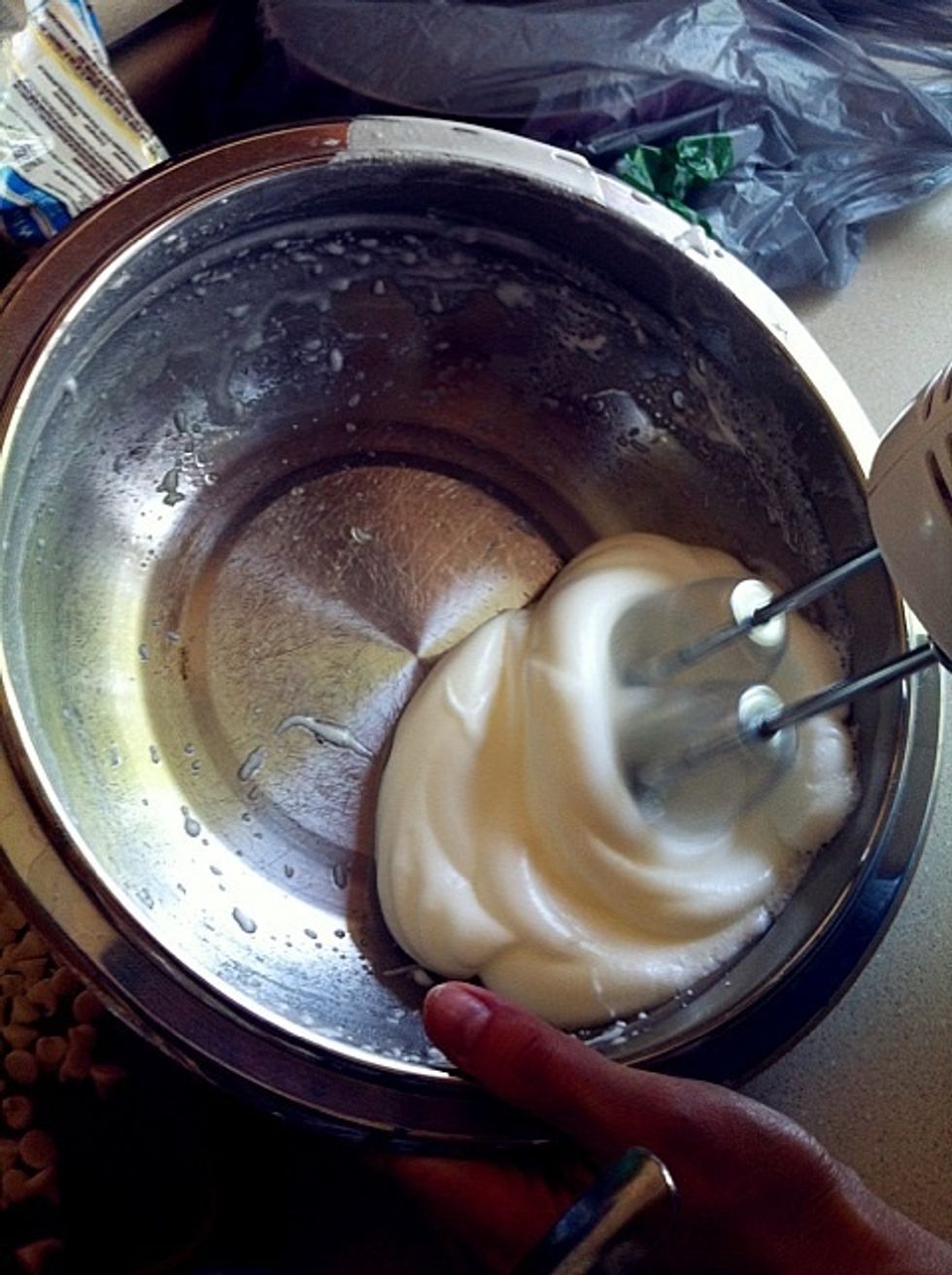 Beat egg white on high speed in electric mixer until pale and foamy. Do not overbeat.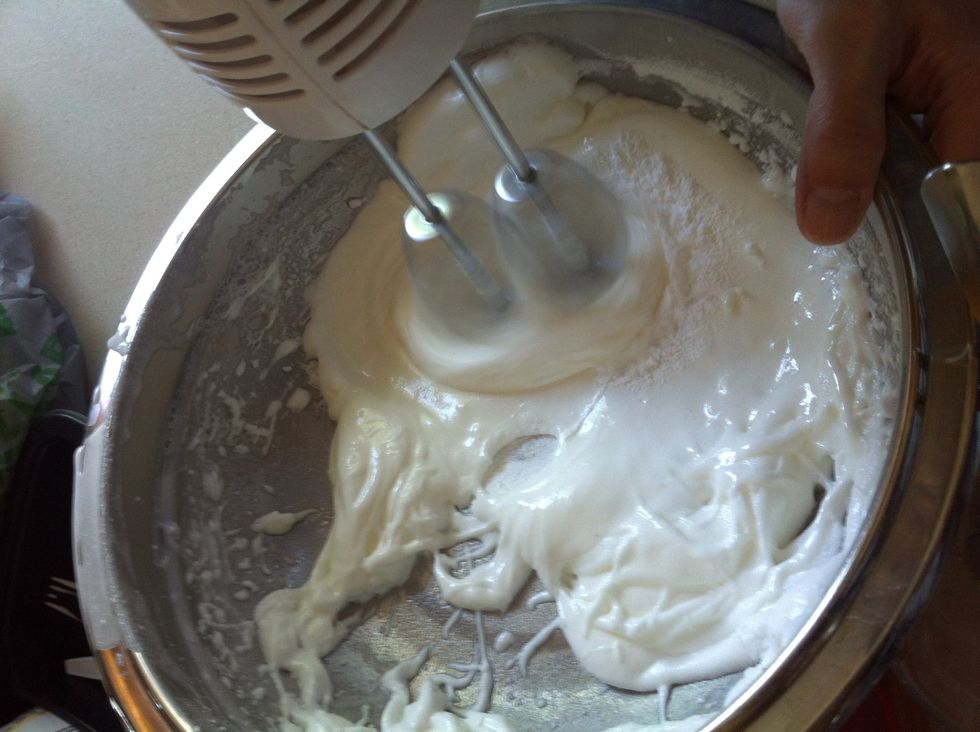 While the mixer is still on high speed, add granulated sugar to egg whites form slowly.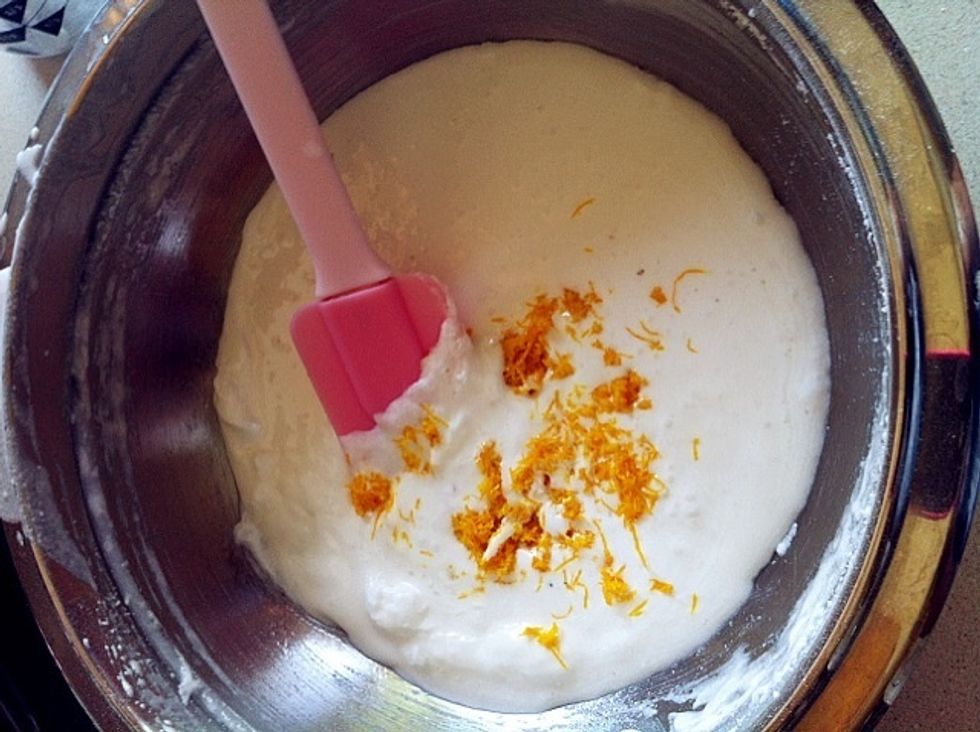 Add zest to egg white mixture.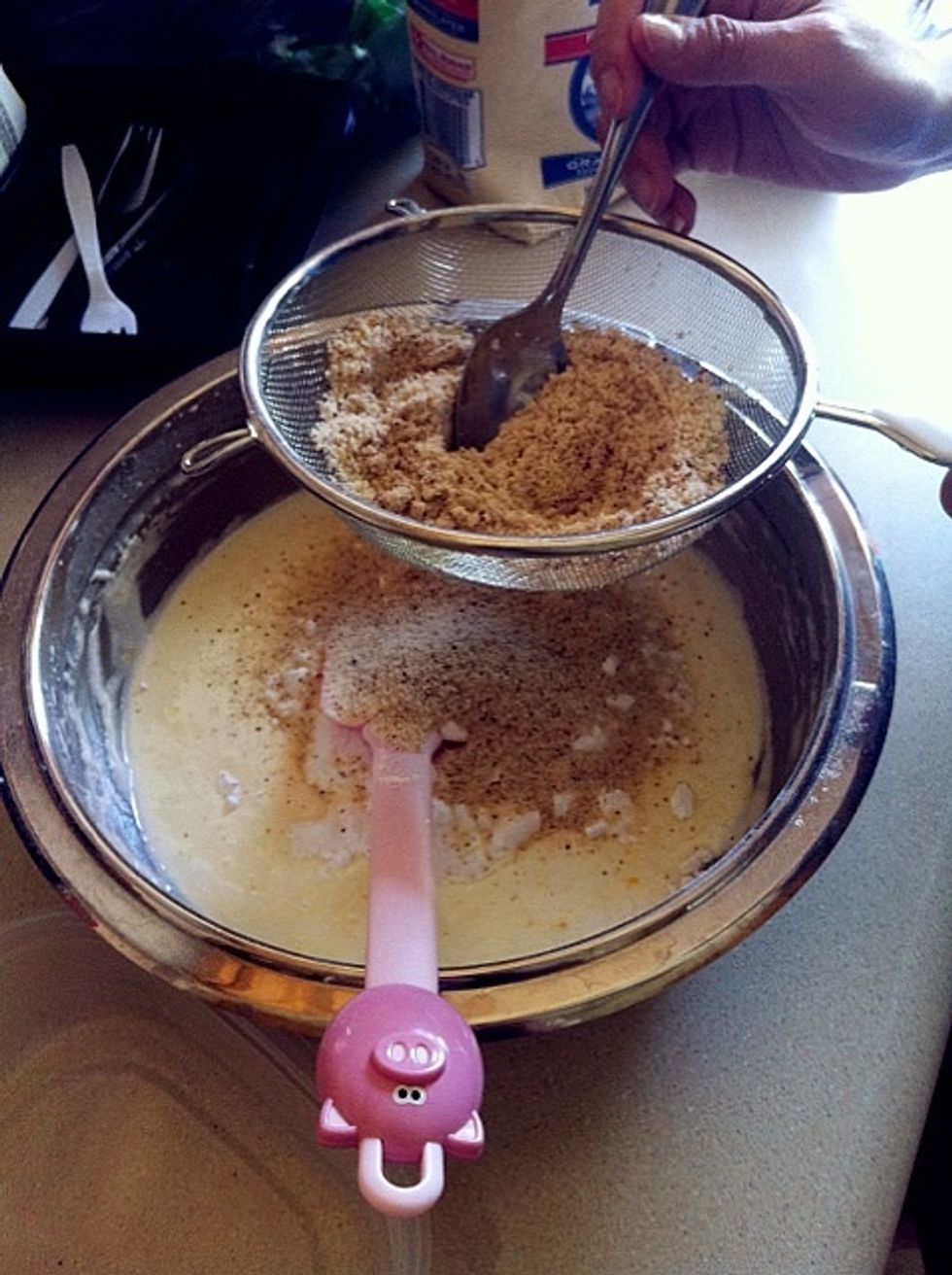 Sift powdered sugar and almond powders together. P/S: Michelle's piggy spatula is super cute!!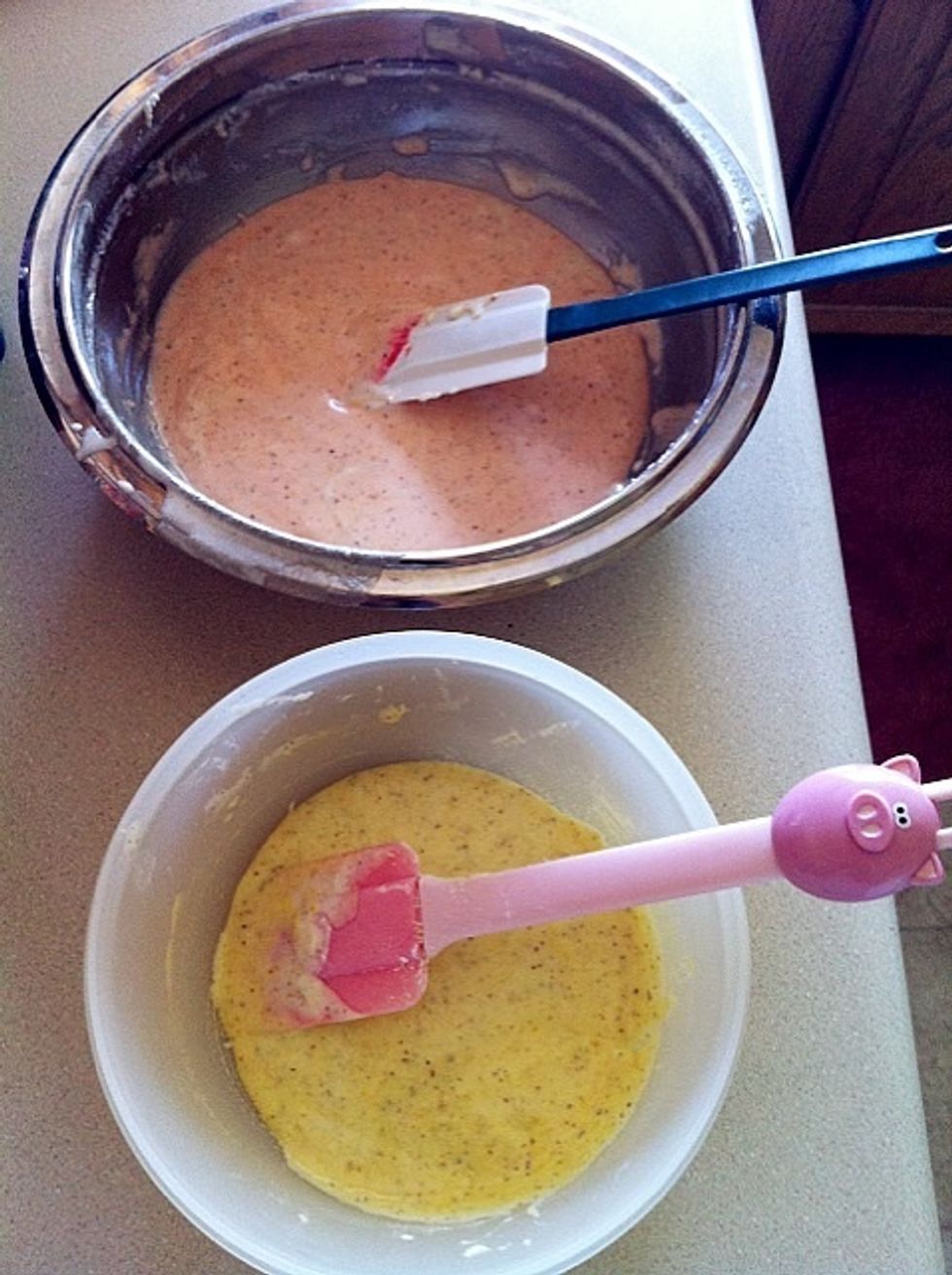 Add food coloring. We added red and yellow color!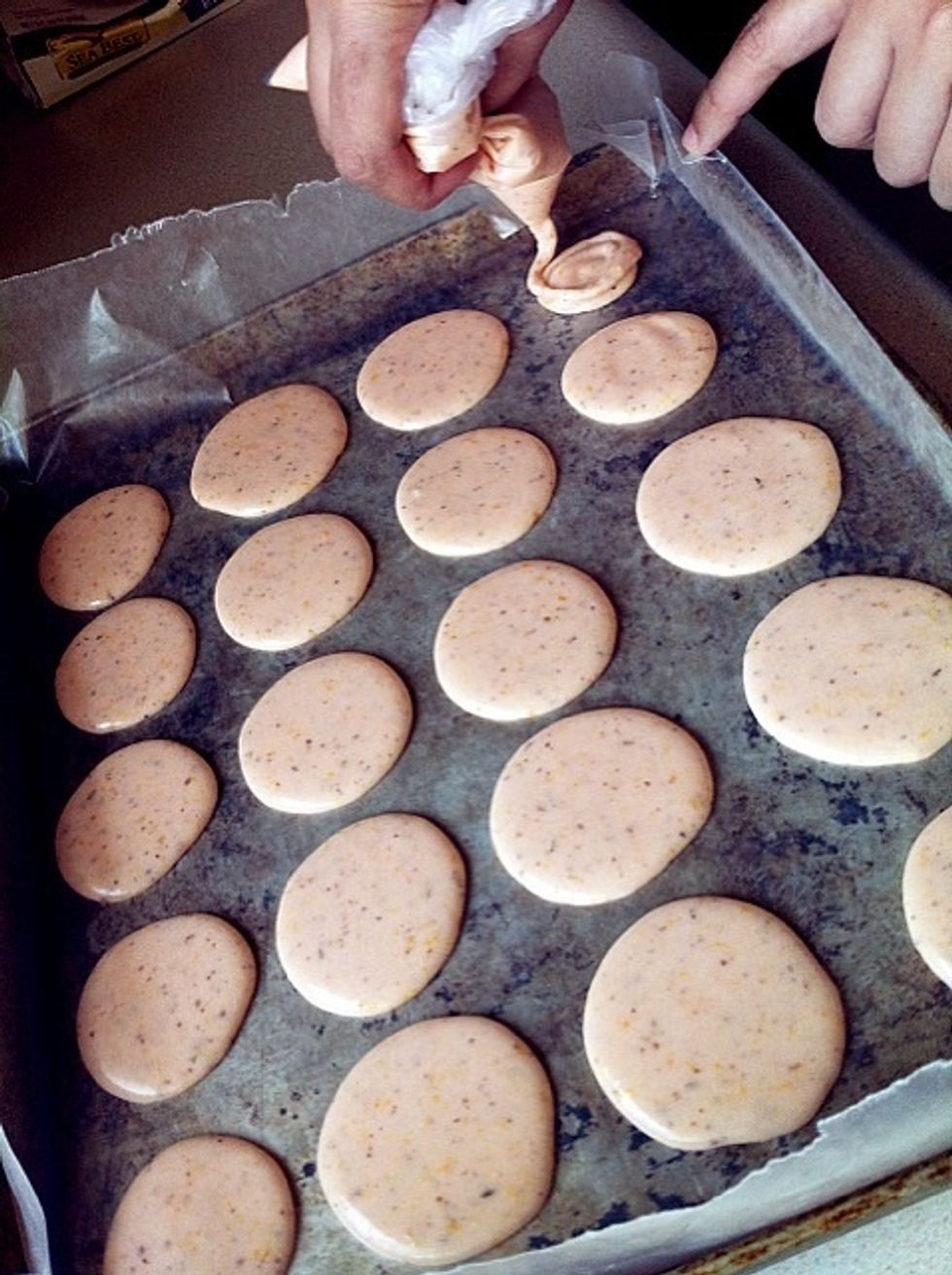 Pipe 1" circles onto parchment. It supposed have to be leaving 1" between circles so that the macaron won't stick together.
Preheat oven at 250 degrees F. Let Macarons stand for half an hour before putting in oven. Cook for about 15 to 20 mins. Remember to let Macarons stand for half an hour before removing from sheet.
Sorry that we forget to take picture for making the filling.. Bring cream & white choco chips to boil at lower heat, stir until choco is melted and perfectly blended in. Cool in refrigerator.
Match tops and bottoms of Macarons by size when it completely cool. Spread ganache on the flat side of a macaron shell an sandwich together.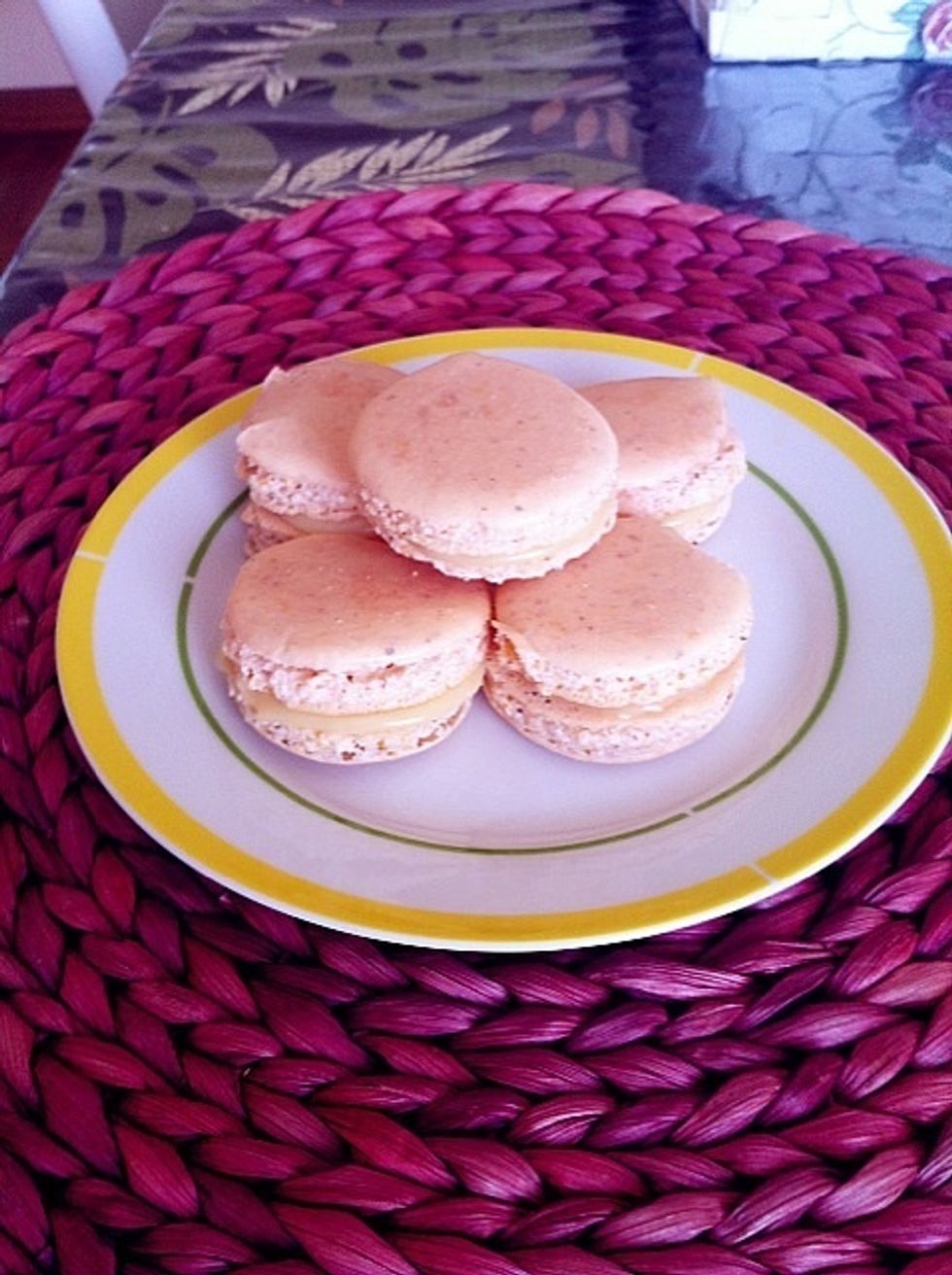 Dadanggg!! Done!! Remember store in an airtight container! Enjoy~
1.0c Almond Flour
1/4c Powdered sugar
1/4c Granulated sugar
3.0 Egg whites (room temp.)
Food coloring
Zest of 1 orange
1/4c Heavy whipping cream
170.0g White chocolate chips