Easier to make than most people think, macarons are a decadent dessert usually found in French bakeries. Don't be afraid to try making them yourself! These are orange with white chocolate ganache
11
Using fine grater, grate zest of oranges, avoiding the inner white part, as it is bitter.
Beat egg whites on high speed in electric mixer until soft peaks form.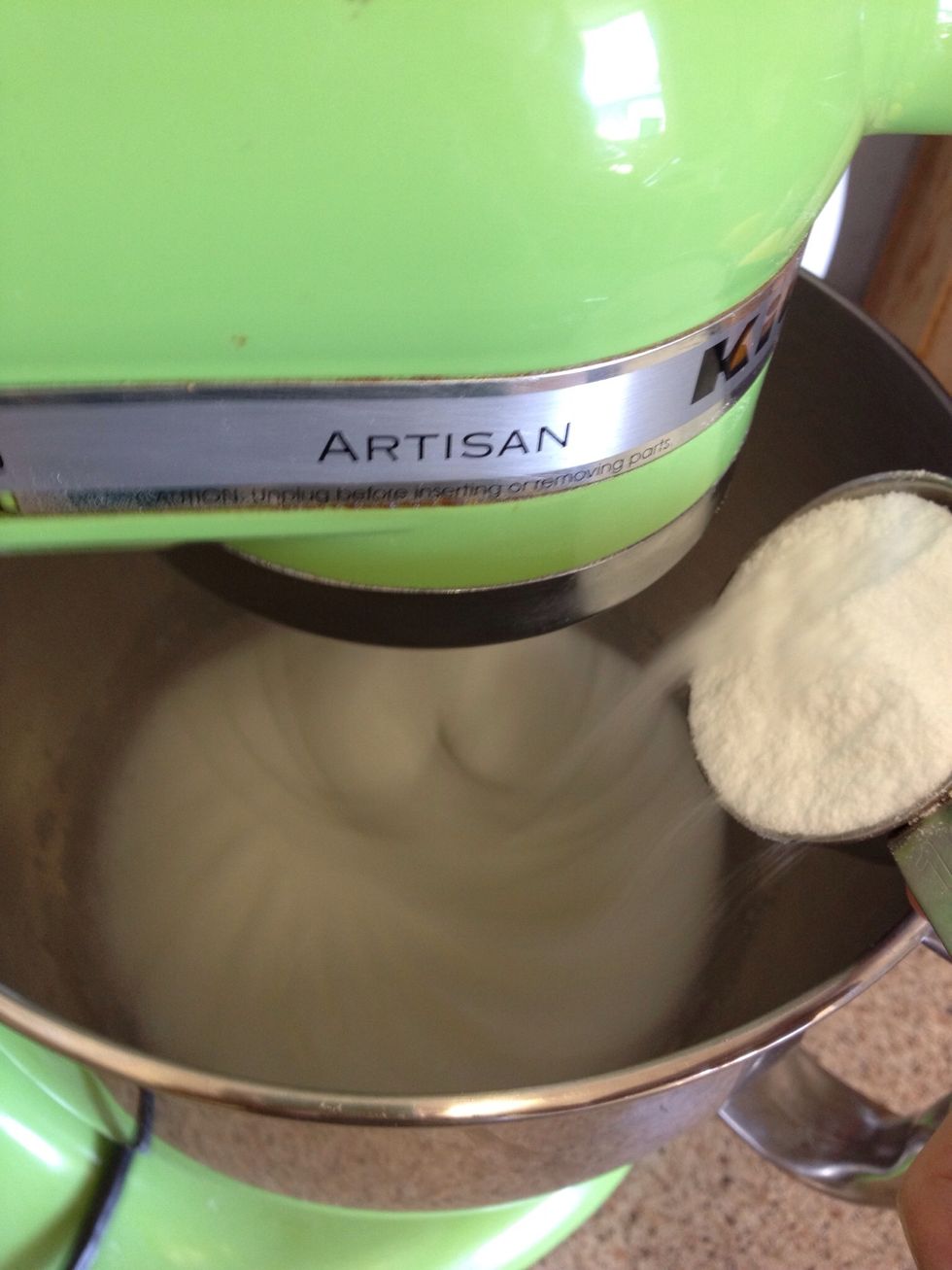 Add superfine sugar to egg whites slowly, while mixer is still on high speed.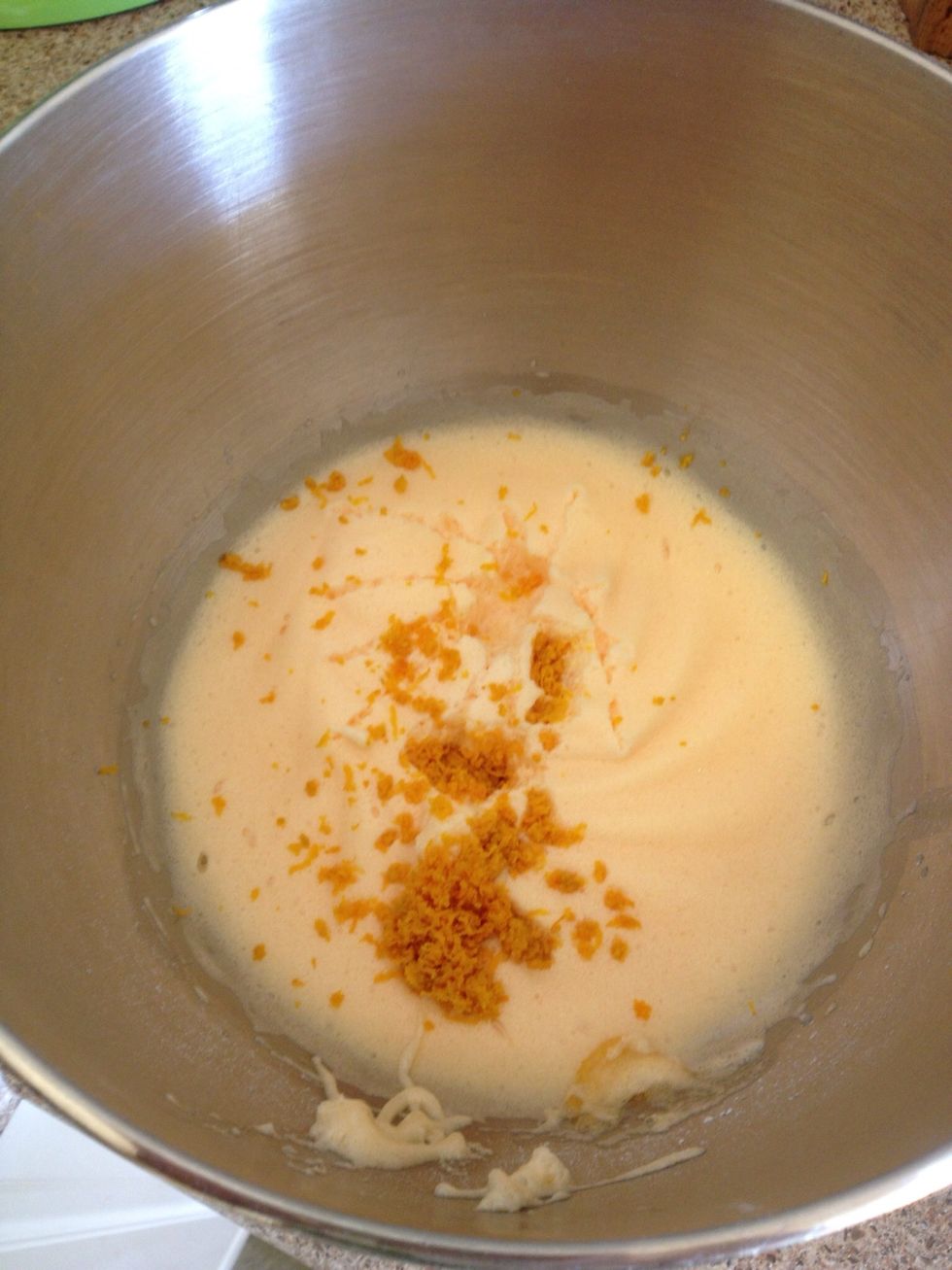 Add zest and orange juice to egg white mixture.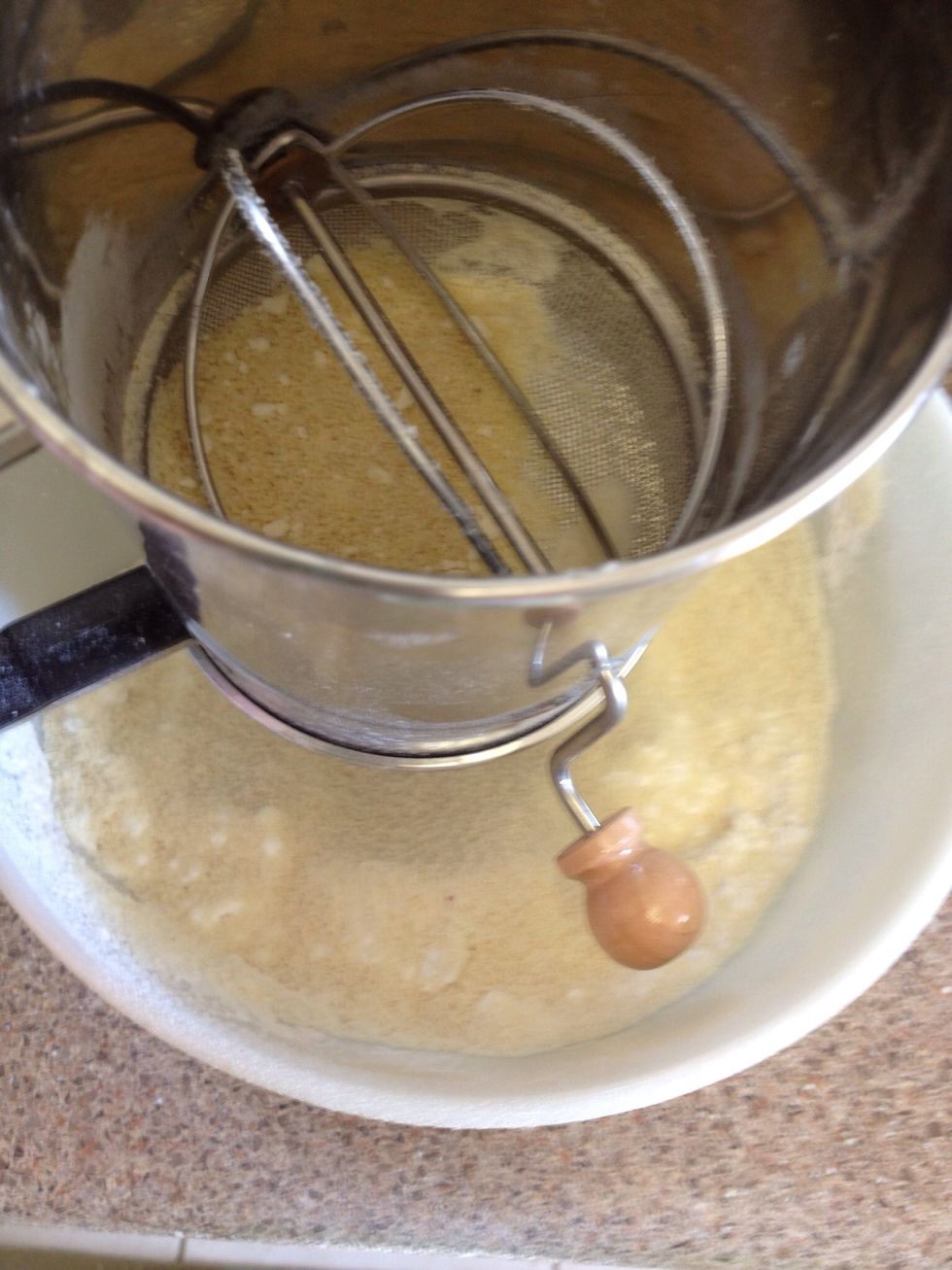 Sift superfine sugar and ground almonds together. Any remaining sugar or almonds in sifter should be ground finer in a food processor or magic bullet, then added to sifted mix.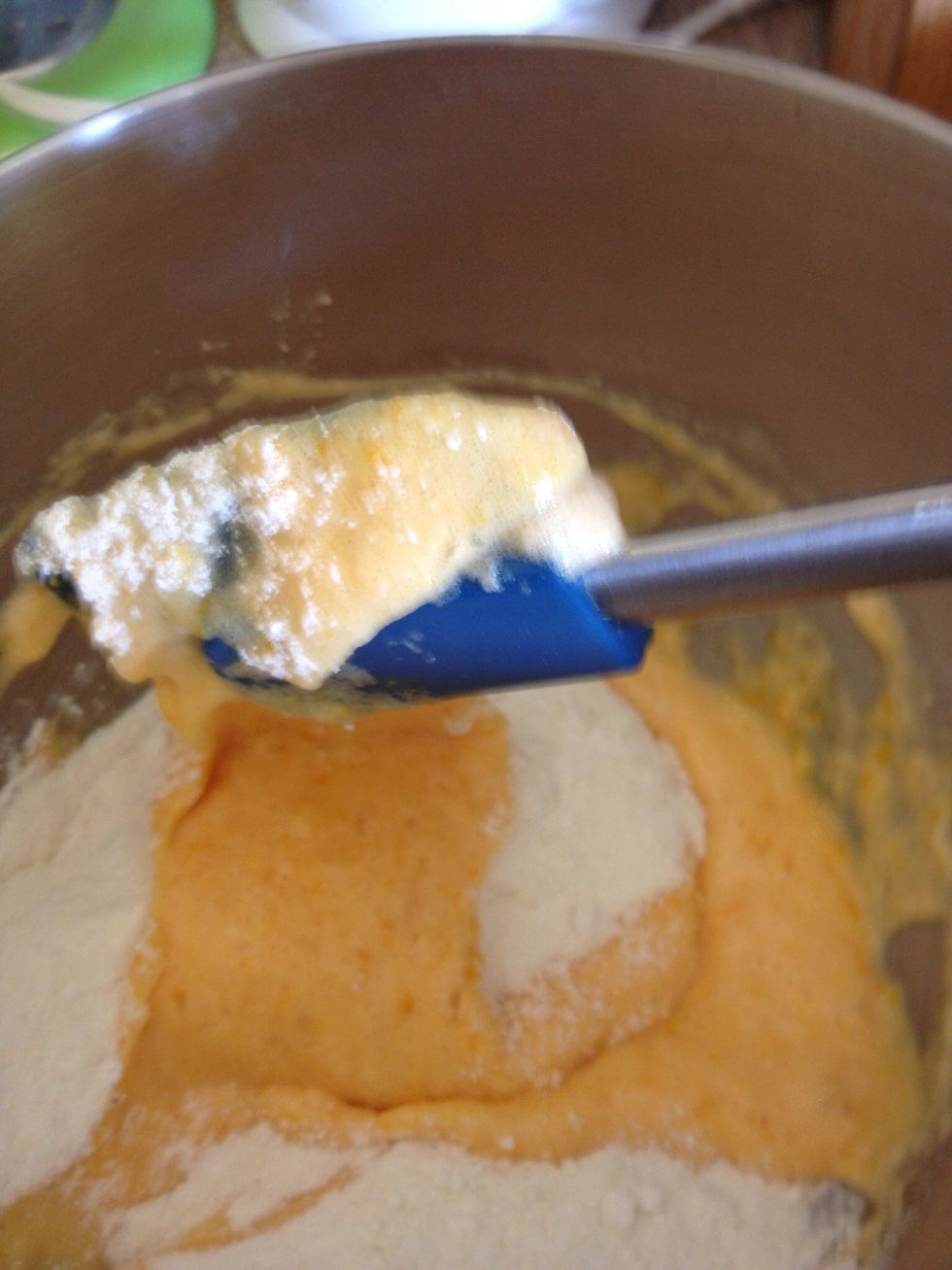 Fold ground almond mixture into egg white mixture in two equal halves.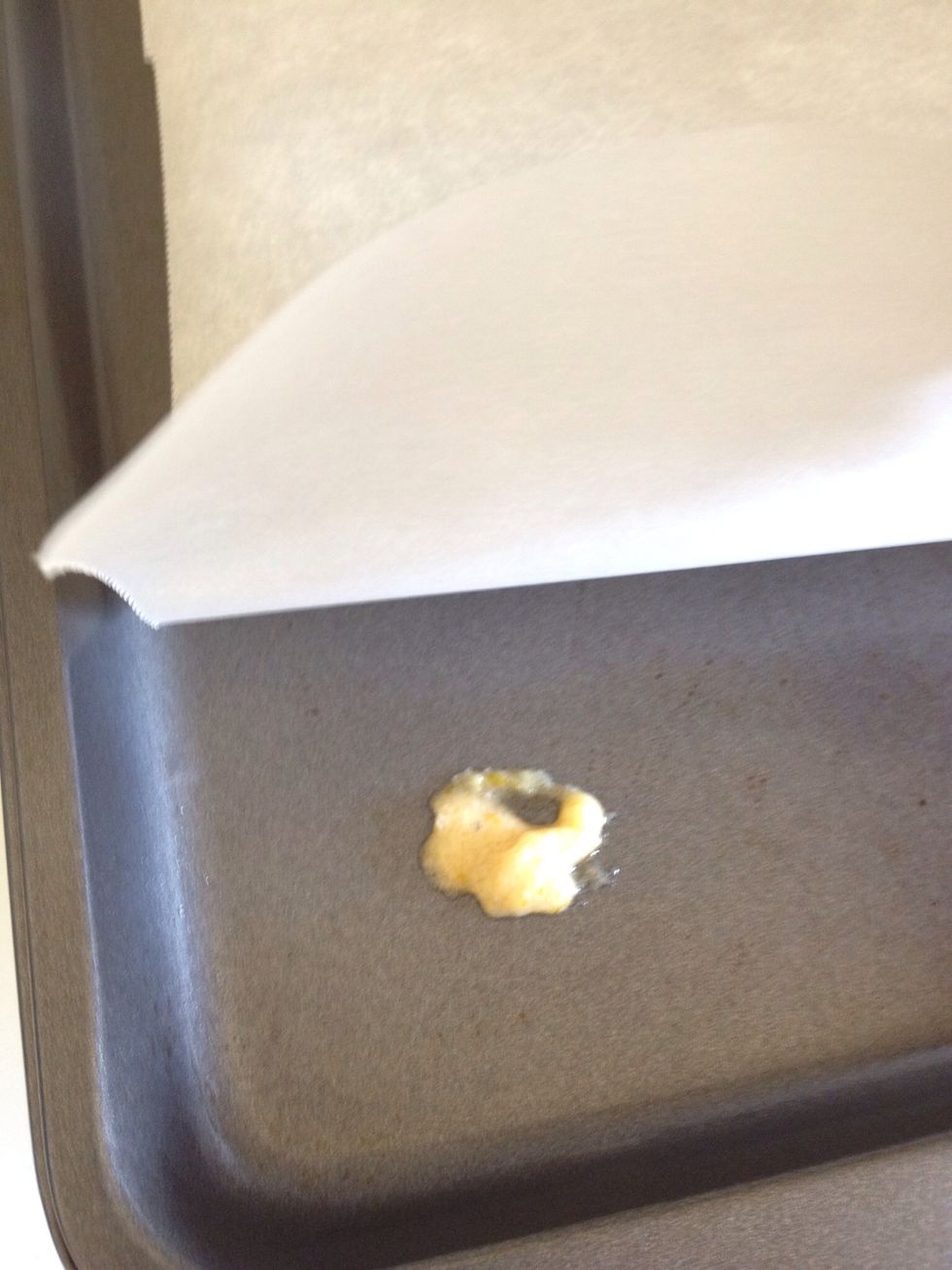 Cover baking sheets with parchment. Tip: Place a dot of batter on each corner of cookie sheets, then place parchment paper on top. The batter will help the parchment paper stay put.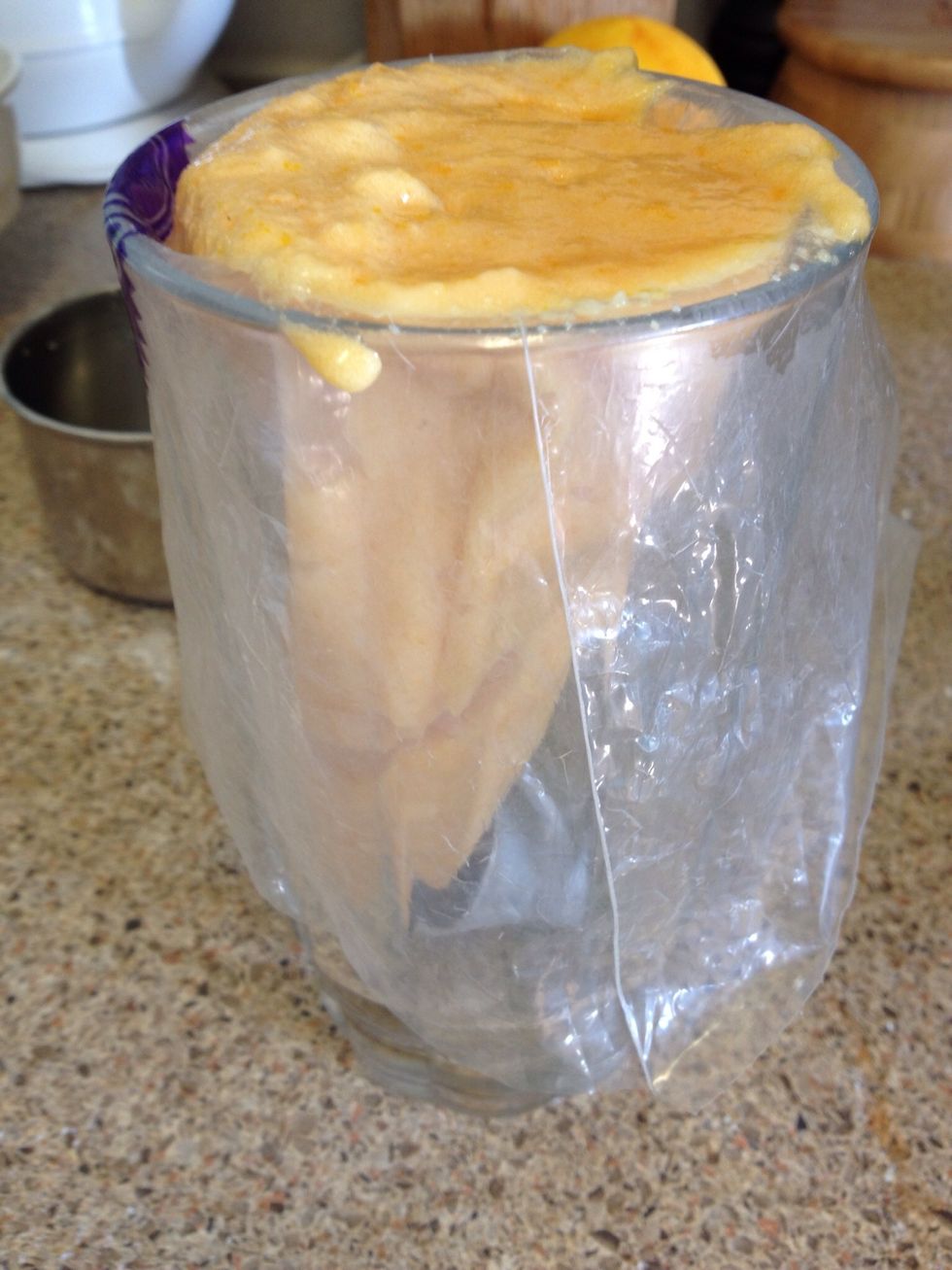 Fill piping bag fitted with 1/2" round tip with batter. Tip: Place piping bag in a cup and fold edges over cup to fill easily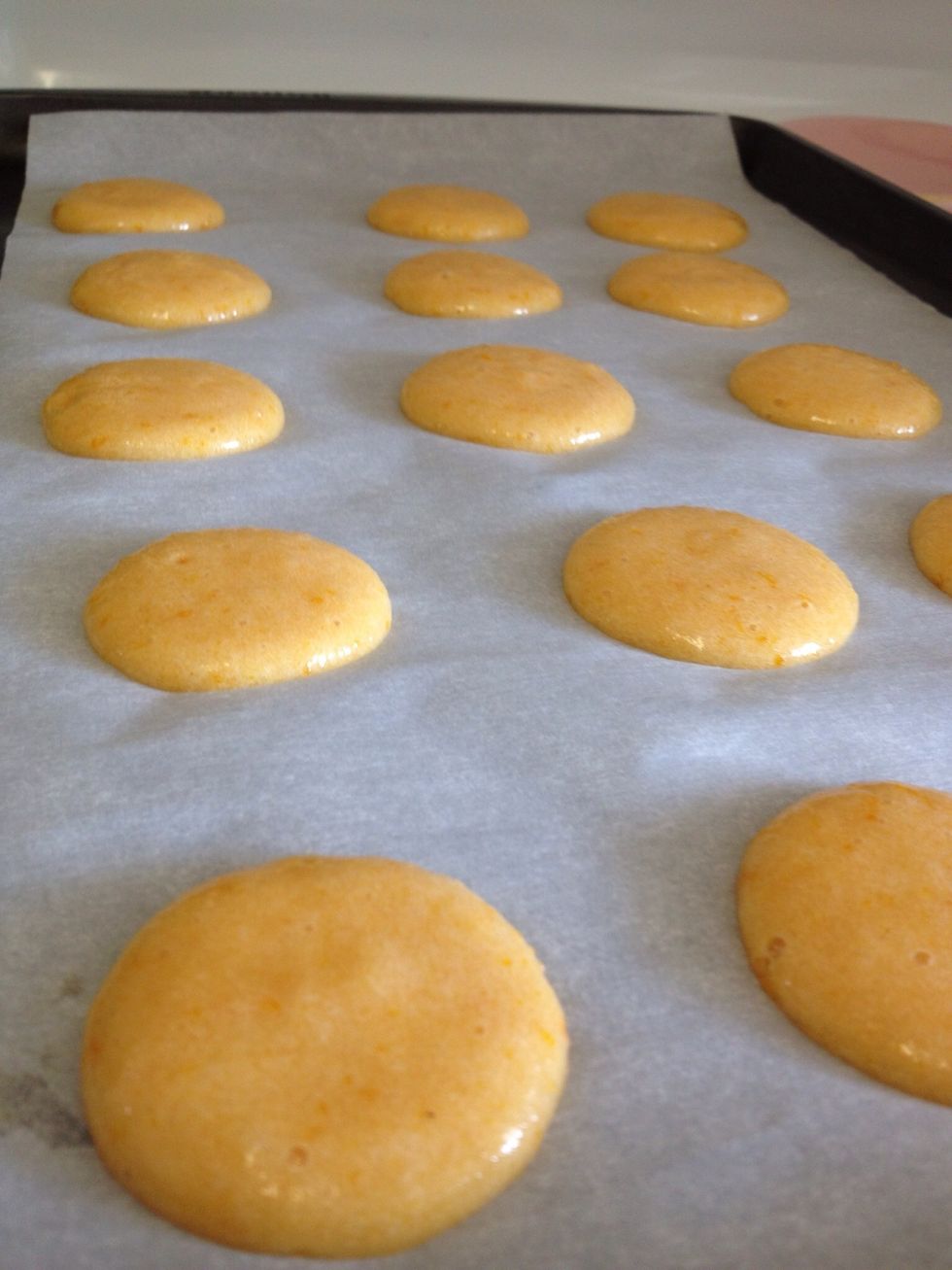 Pipe 1" circles onto parchment, leaving 1" between circles. Tip: to get evenly sized circles, trace around a glass with a sharpie on the back of the parchment as a guide to fill.
Preheat oven to 250 degrees F. Let macarons stand for half an hour before putting in oven.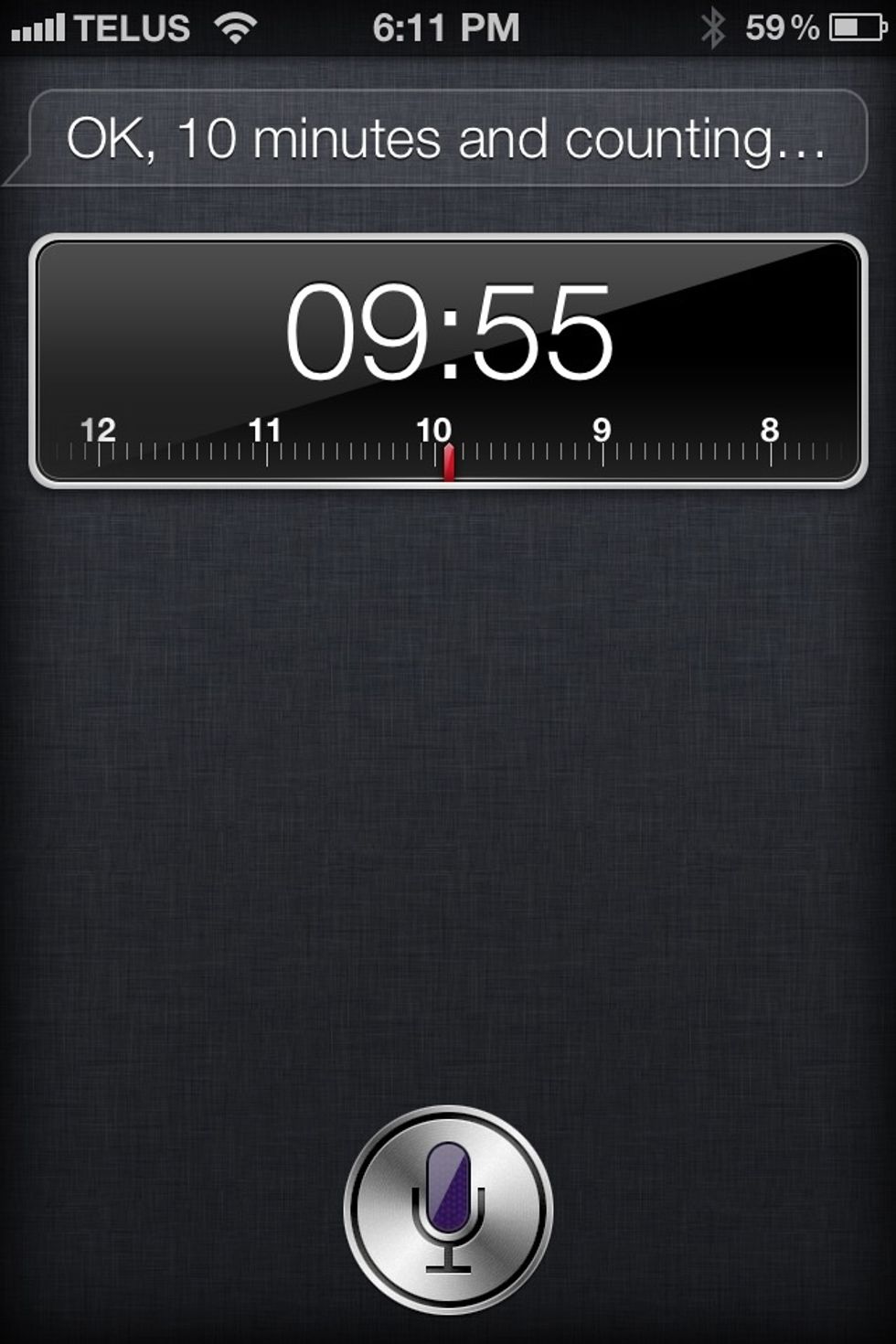 Set timer for 10 minutes.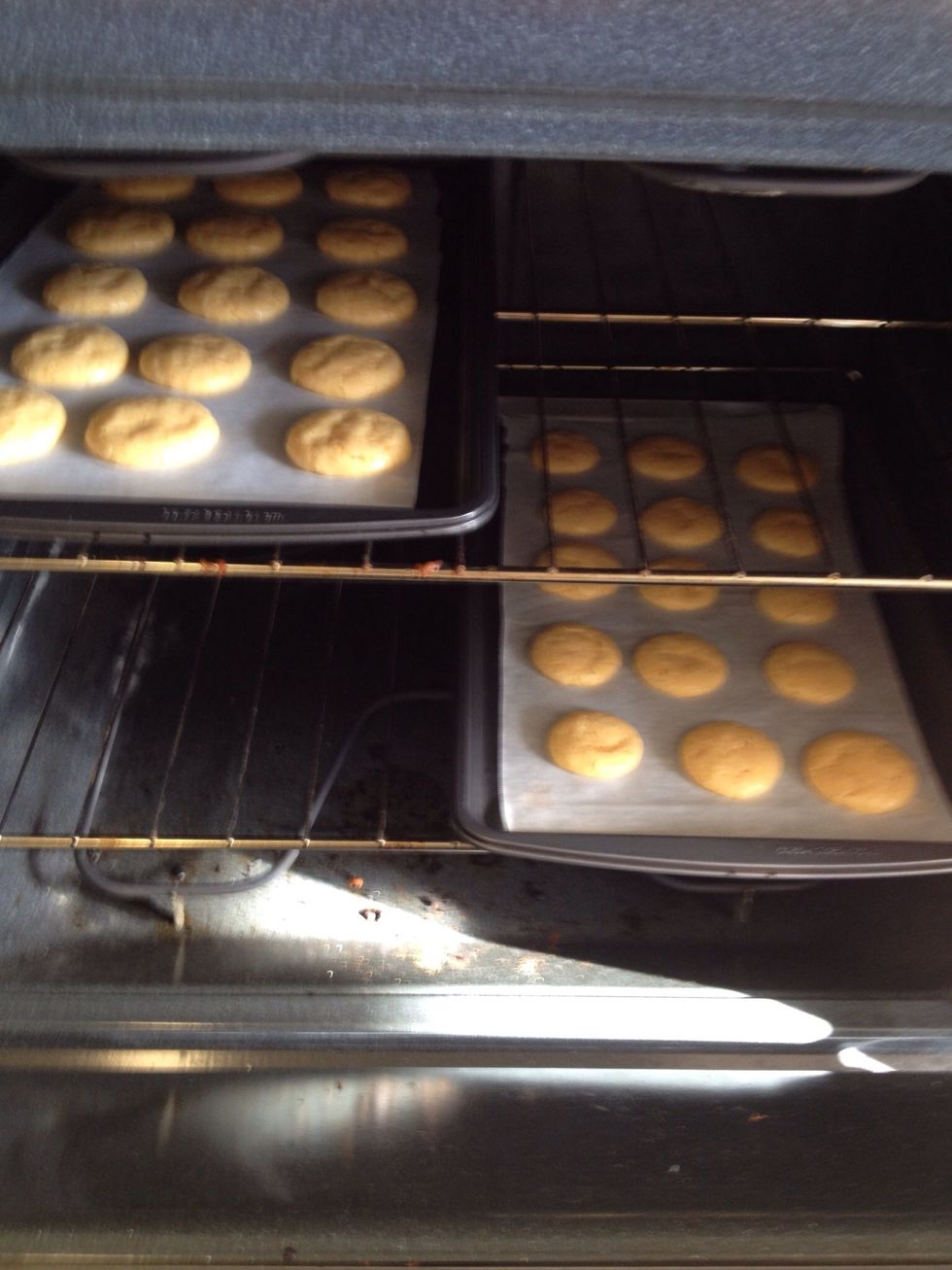 When timer goes off, rotate pans in oven. Cook for an additional 10 minutes for a total baking time of 20 minutes.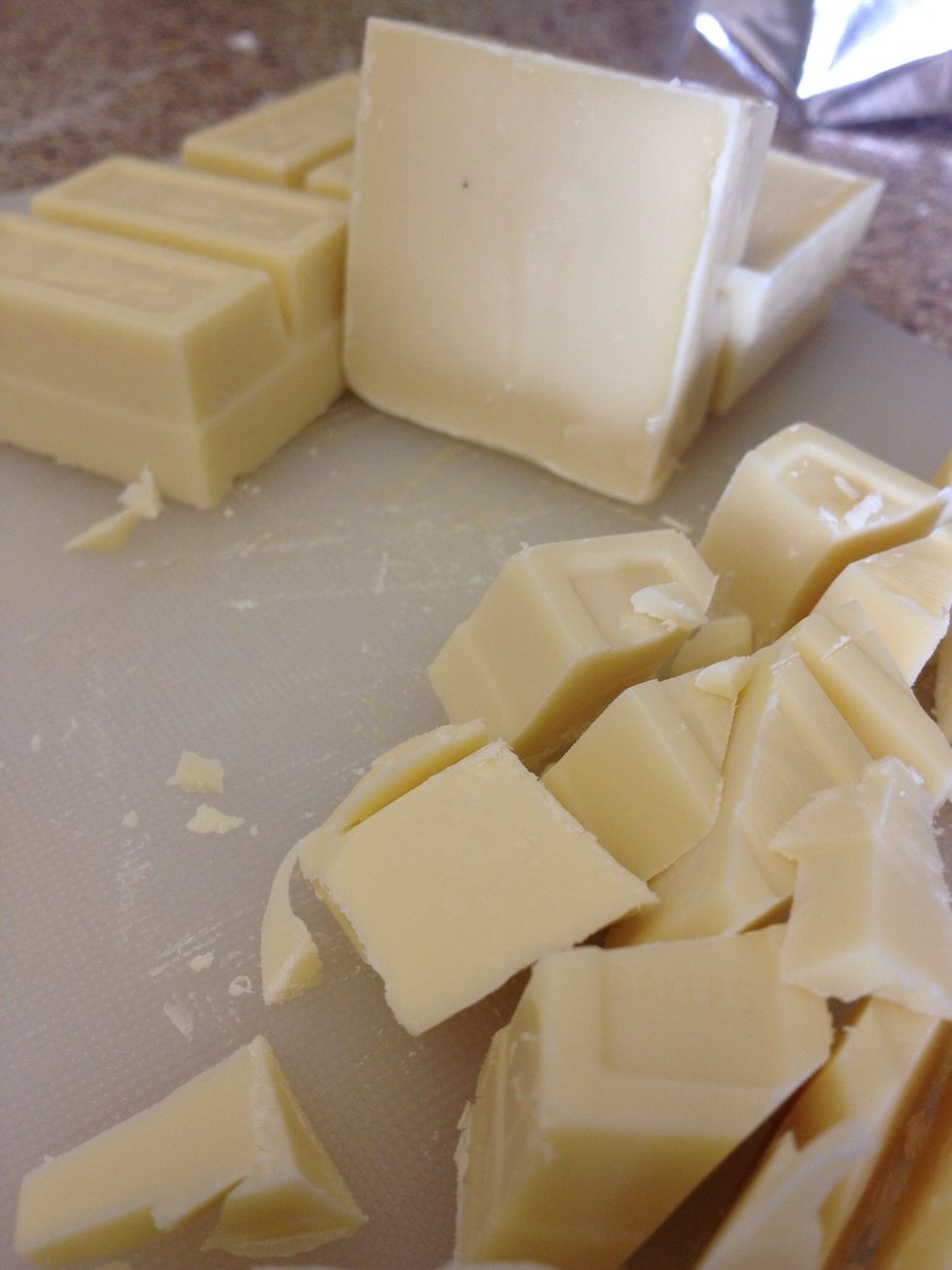 While macarons are baking, start making ganache. Chop white chocolate.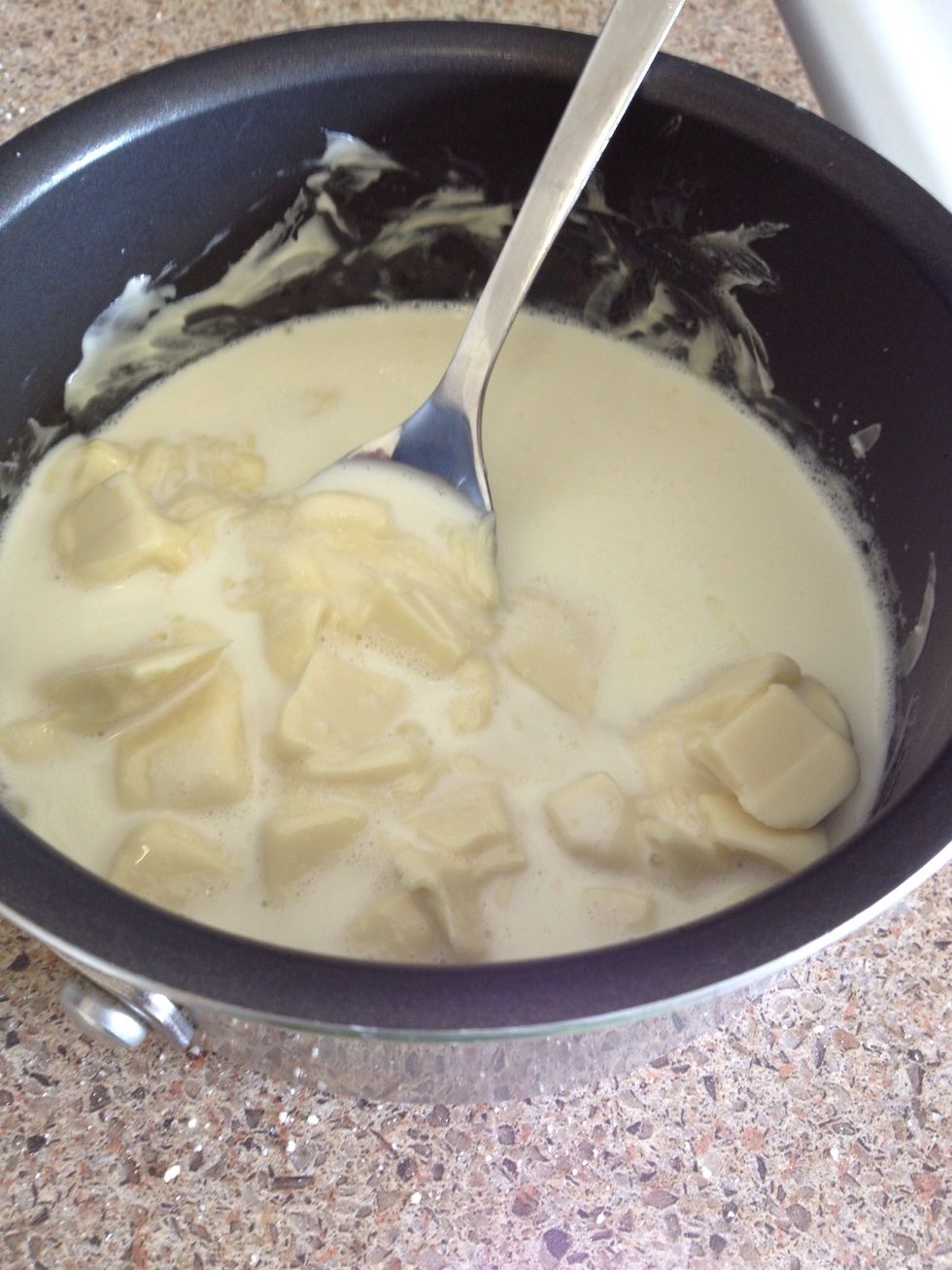 Bring cream to a boil, remove from heat, and add chocolate.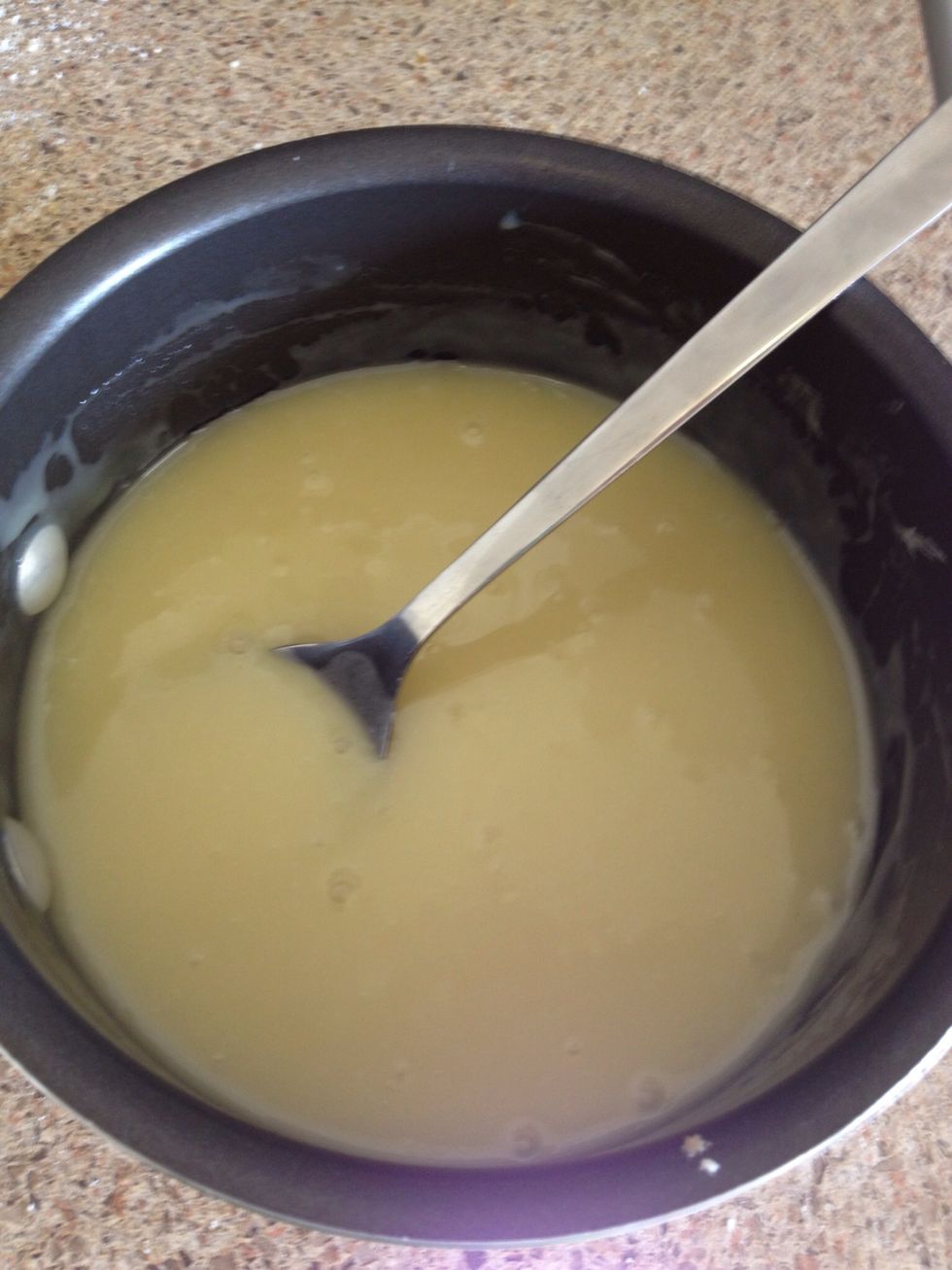 When chocolate has melted, stir to combine. Cool in refrigerator.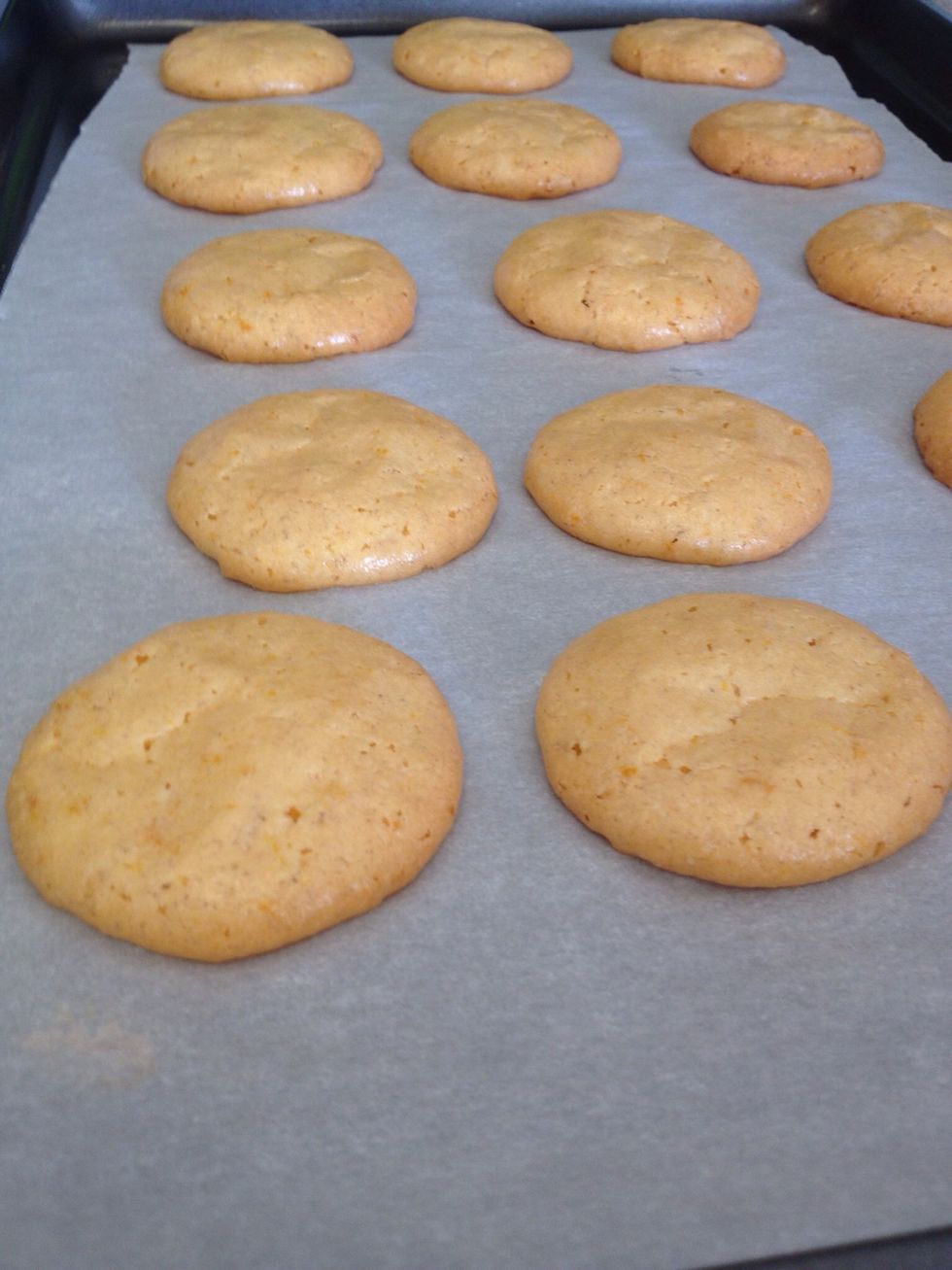 When finished baking, macarons should be firm to the touch. Allow to cool on baking sheets.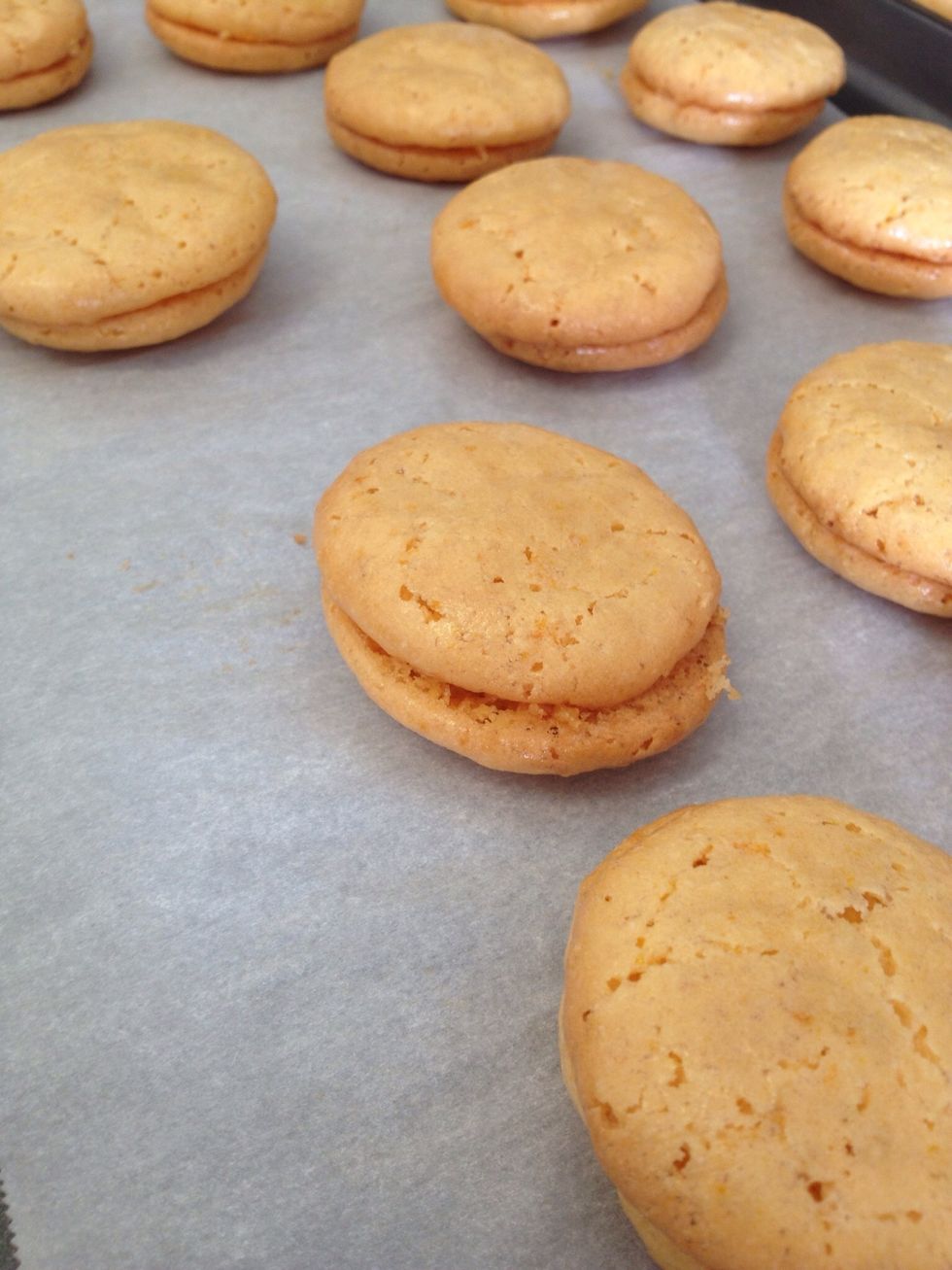 When completely cool, match tops and bottoms of macarons by size.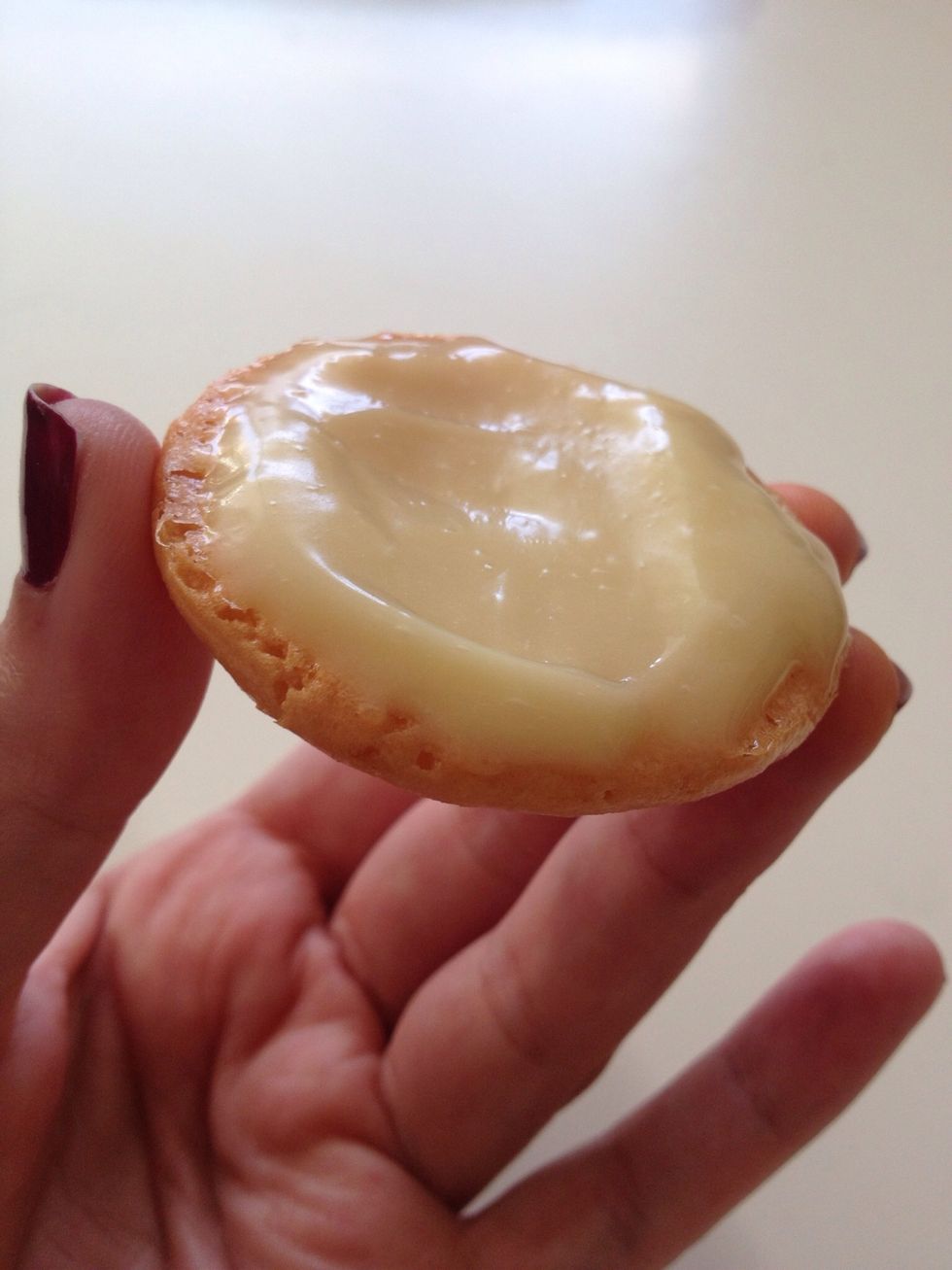 When ganache is cool, spread inside macarons and sandwich together.
Done! Store in an airtight container for 3-4 days.
Eat and enjoy :)
3.0 egg whites (room temp.)
1/4c superfine sugar
Food coloring
1/4c icing sugar
1.0c ground almonds
Zest of 1 orange
1.0tsp orange juice
1/4c Heavy cream
170.0g White chocolate