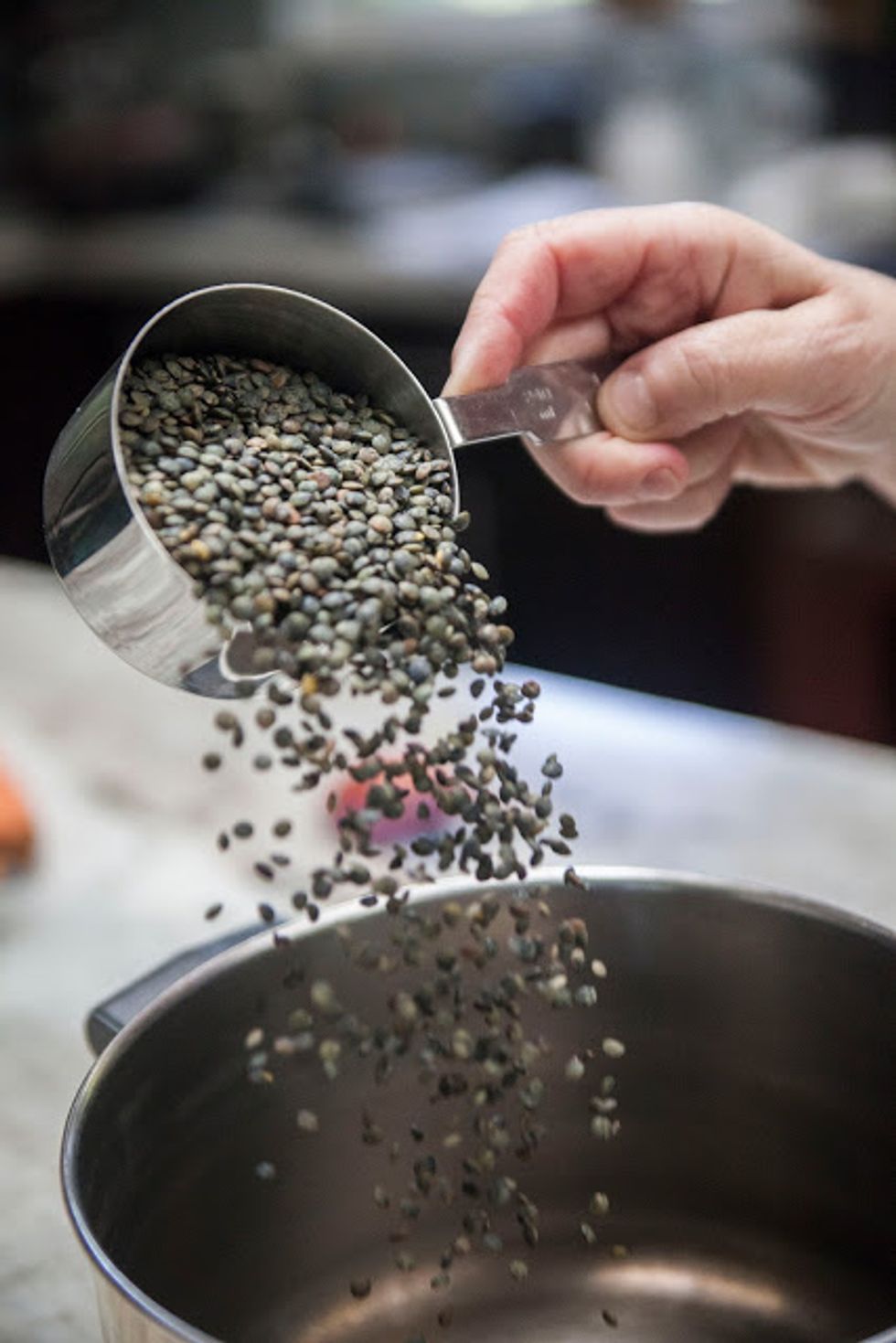 Rinse the lentils, and put them in a pot with plenty of lightly salted water...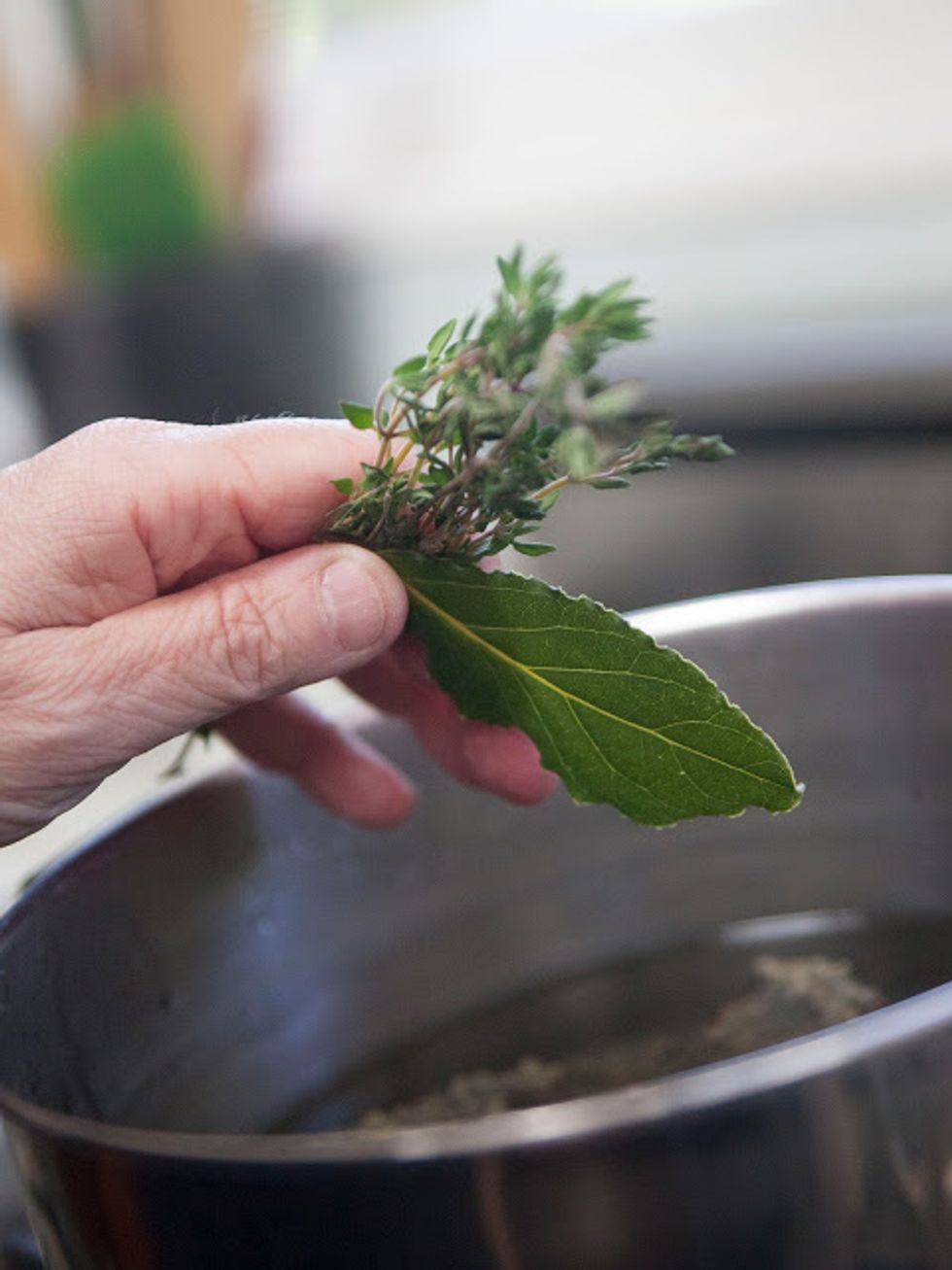 ...the bay leaf, and the thyme.Bring to a boil, then turn the heat down and simmer for about 15 minutes.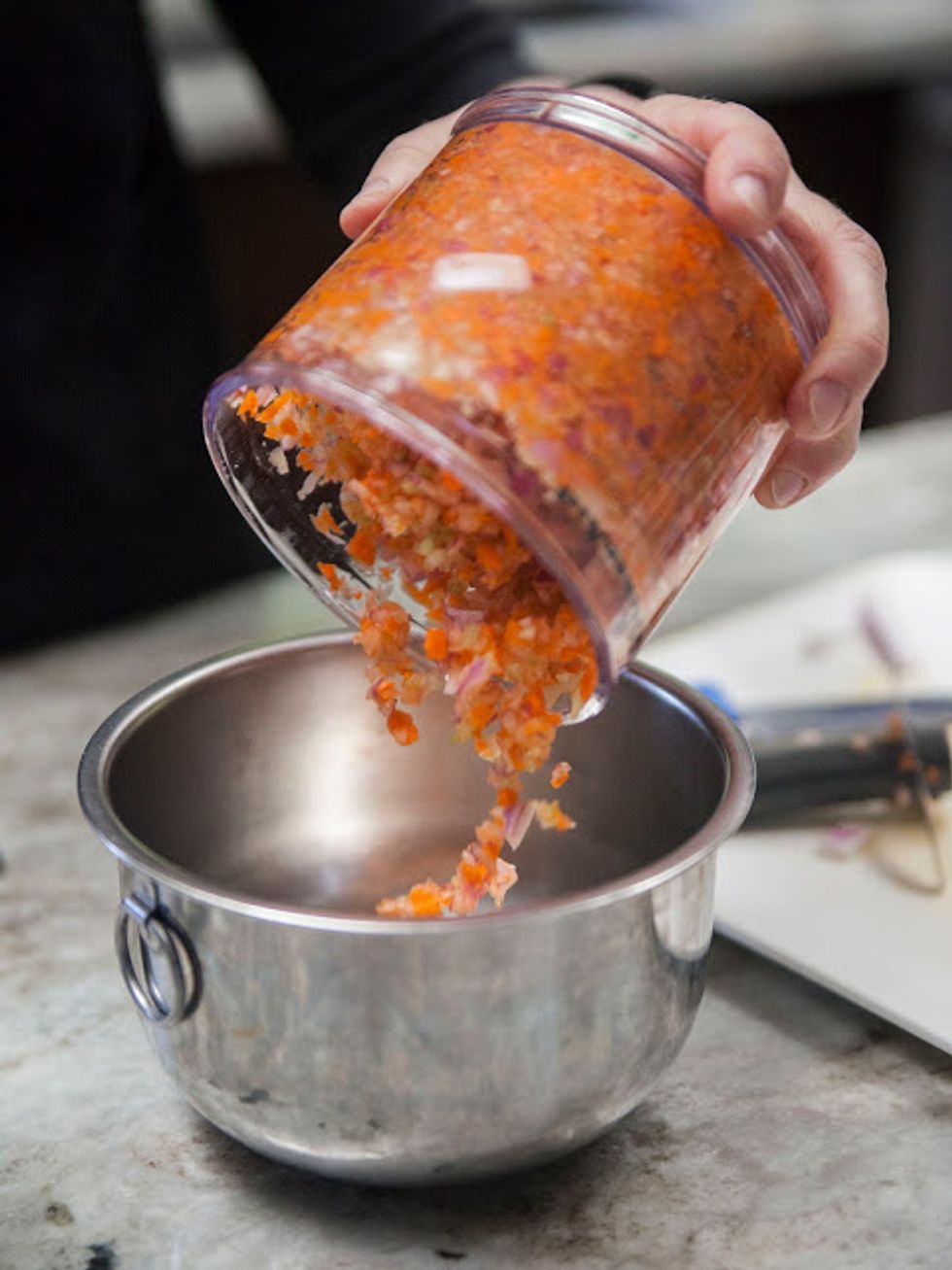 After 15 minutes add the finely diced carrots, onion, celery. Simmer gently for about 5 to 10 minutes or until the lentils are tender. DO NOT overcook. While the lentils are simmering make dressing.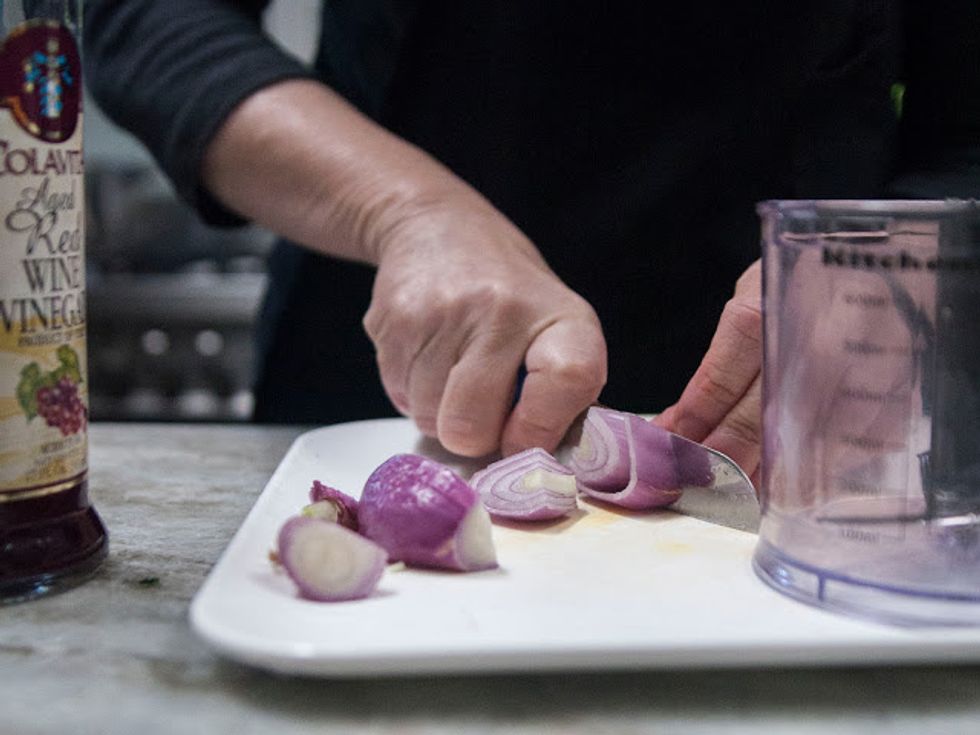 Finely chop the shallot.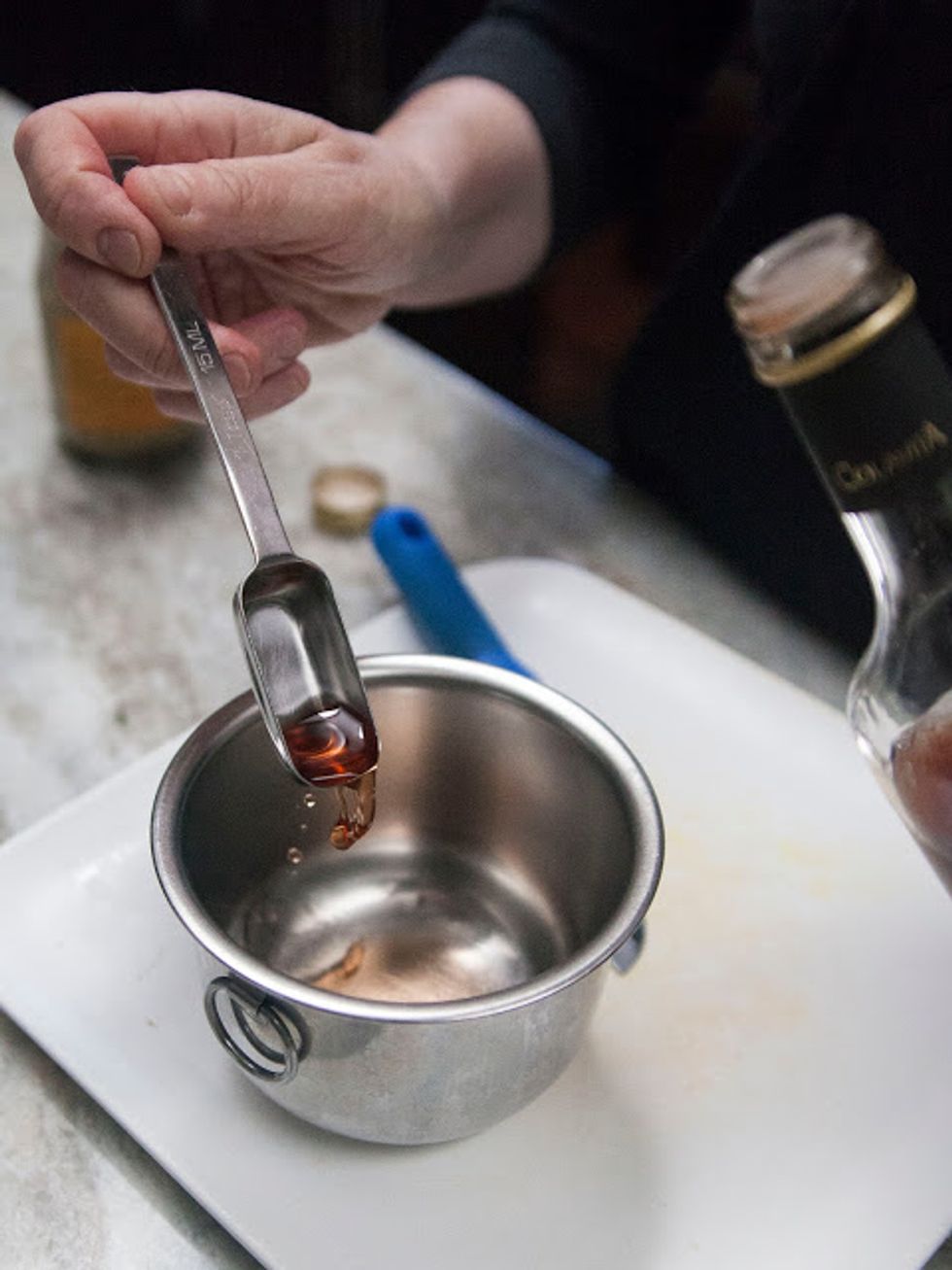 Mix the vinegar...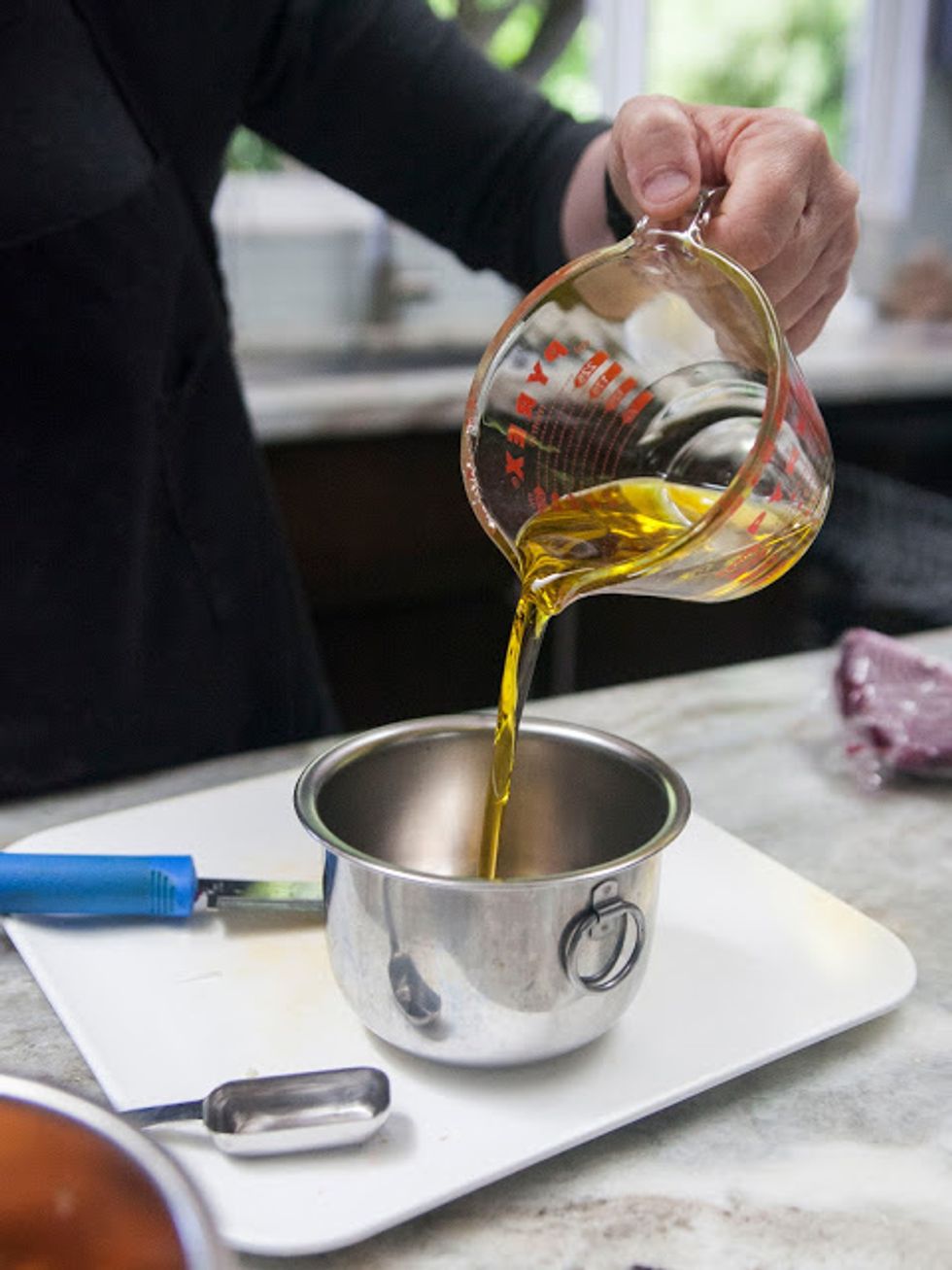 ...olive oil...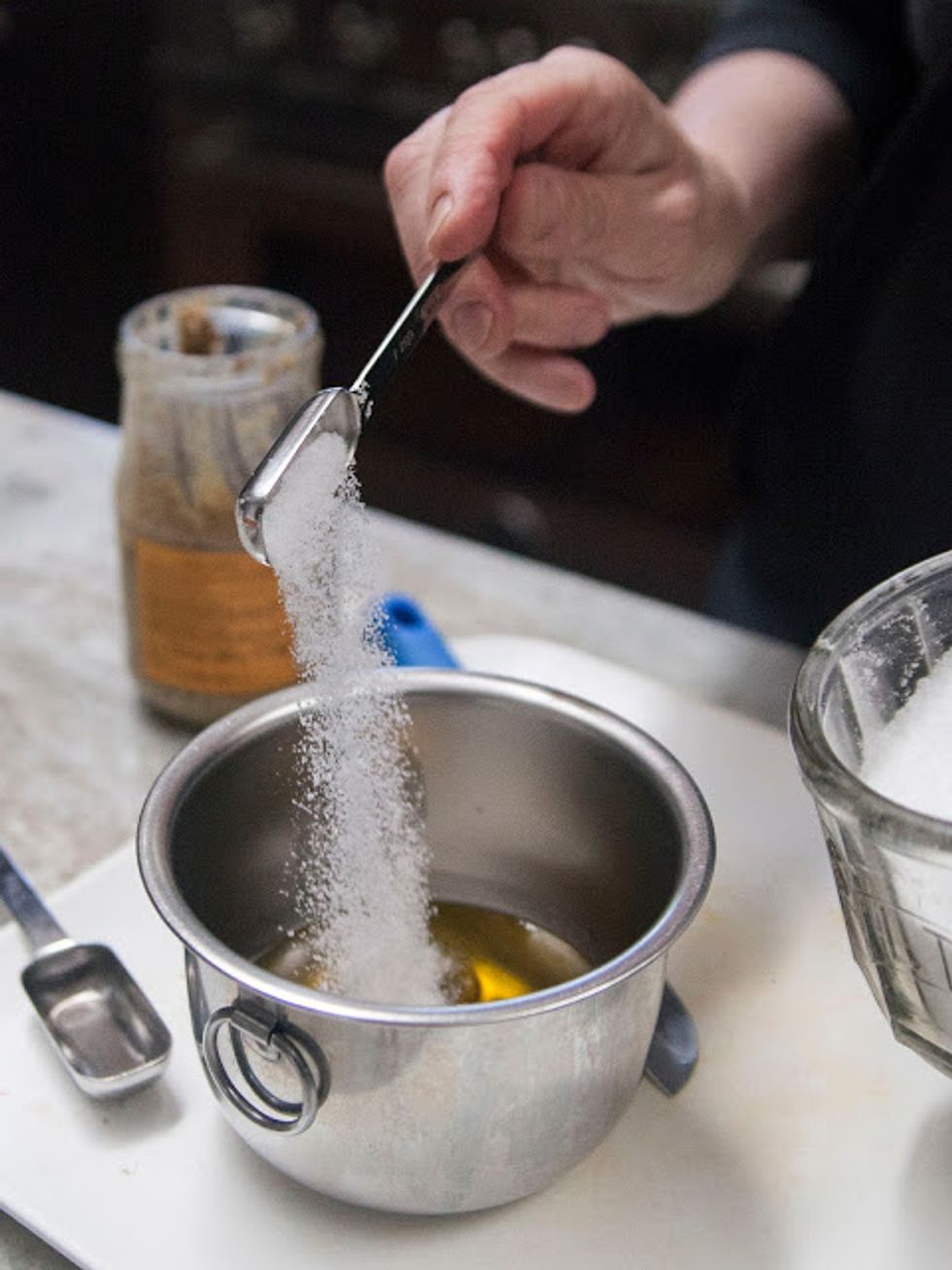 ...salt...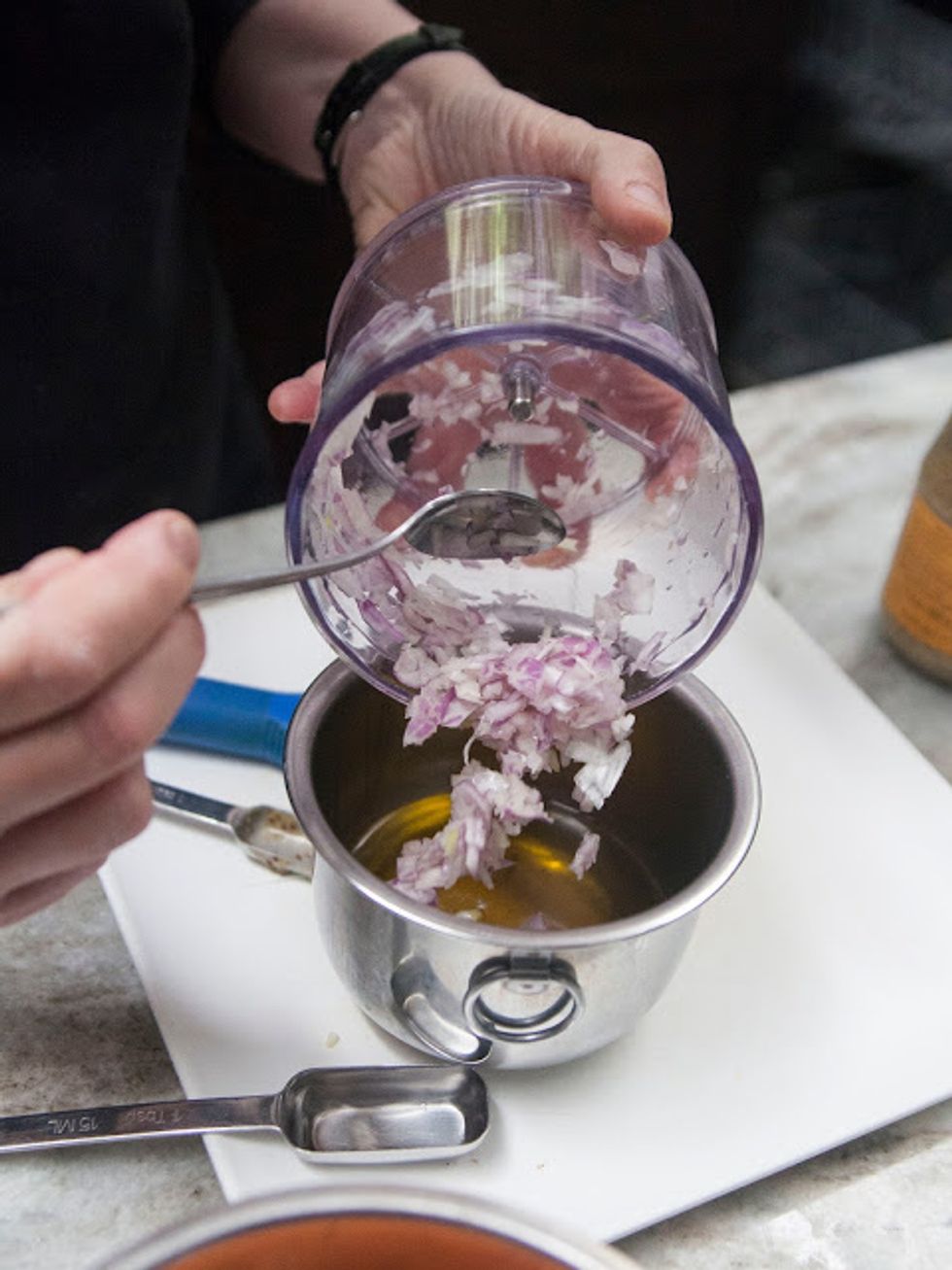 ...shallot...
...and mustard. Whisk everything together well and set aside.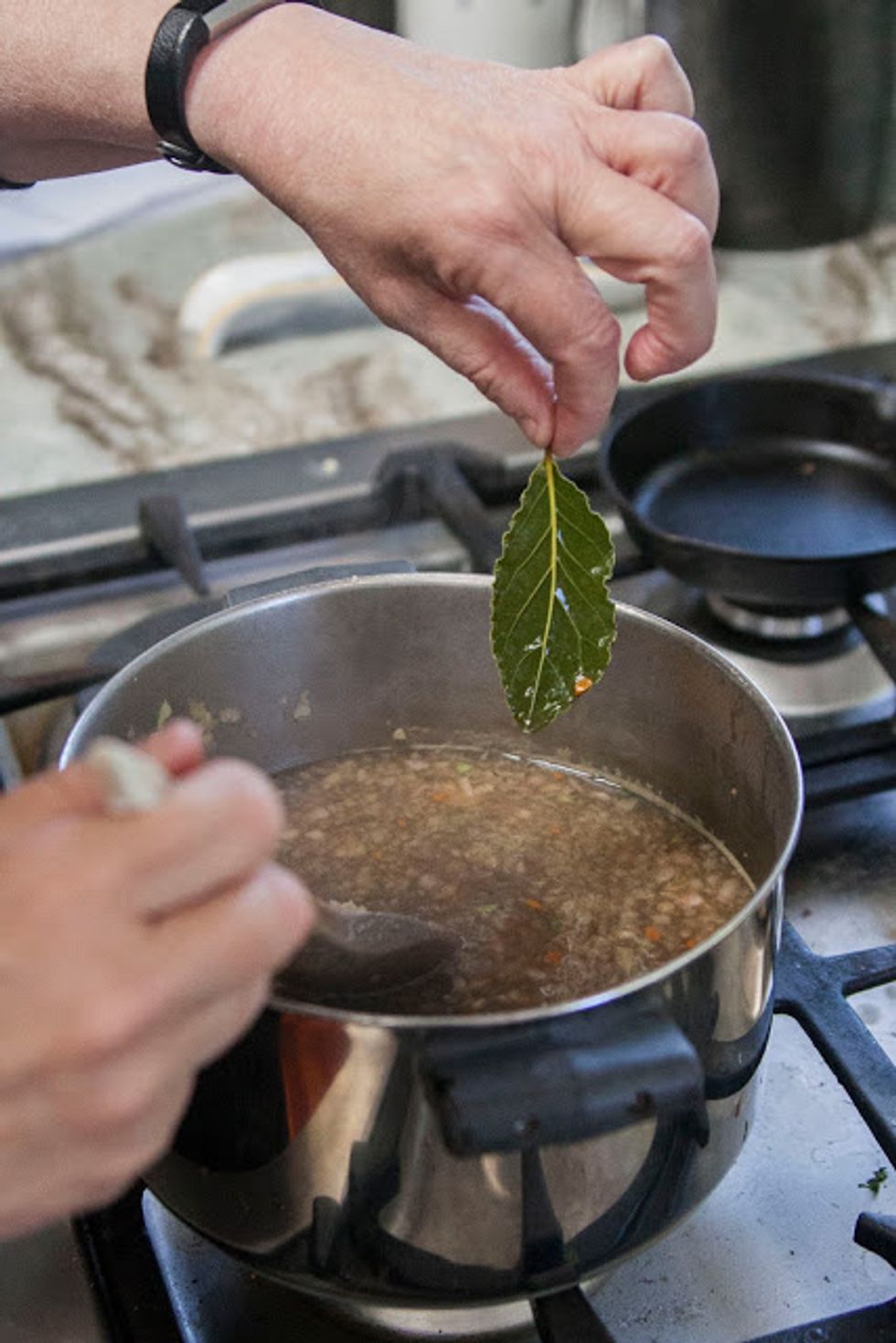 When the lentils are tender, remove the bay leaf and thyme springs...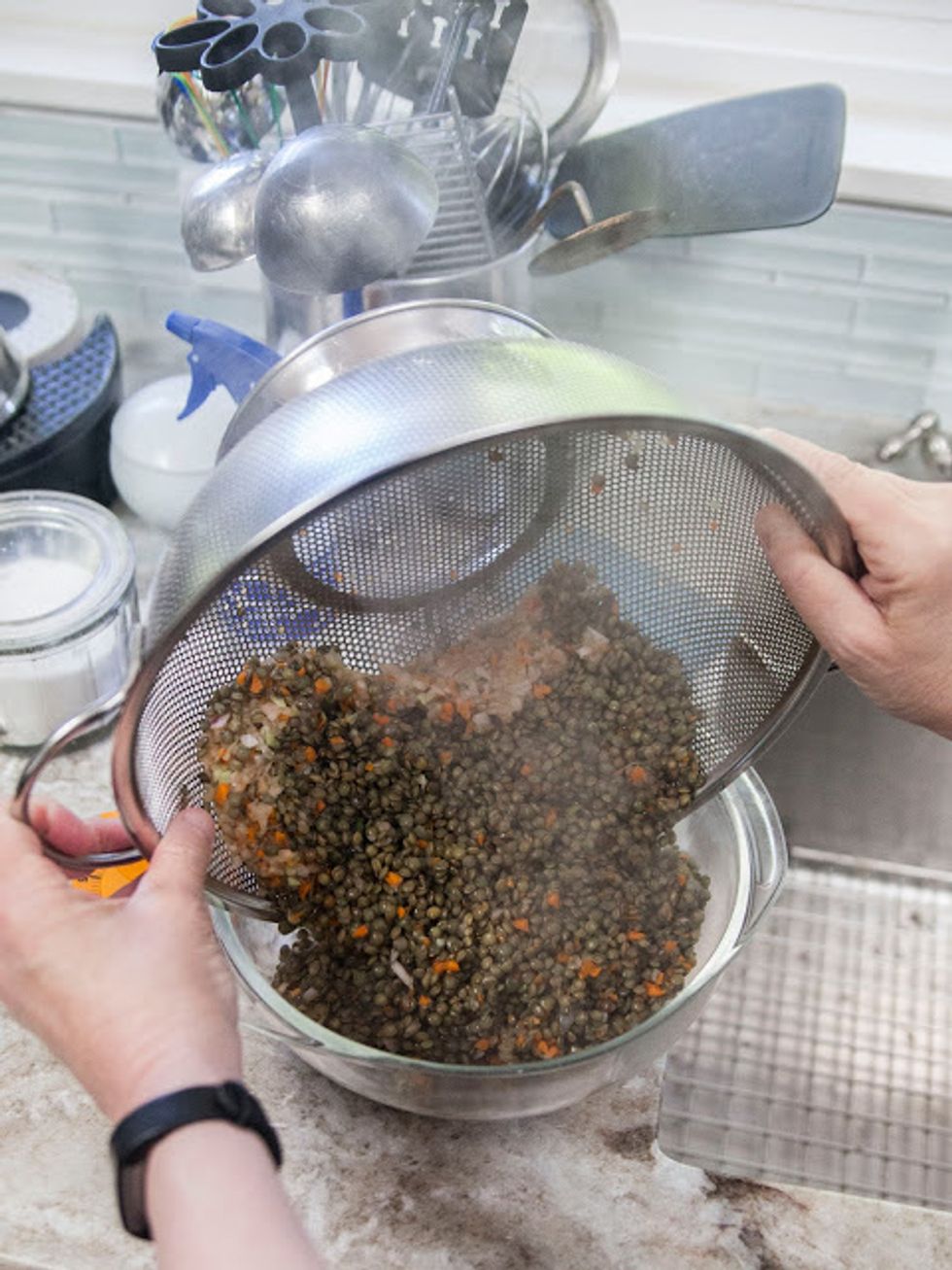 ...and drain them.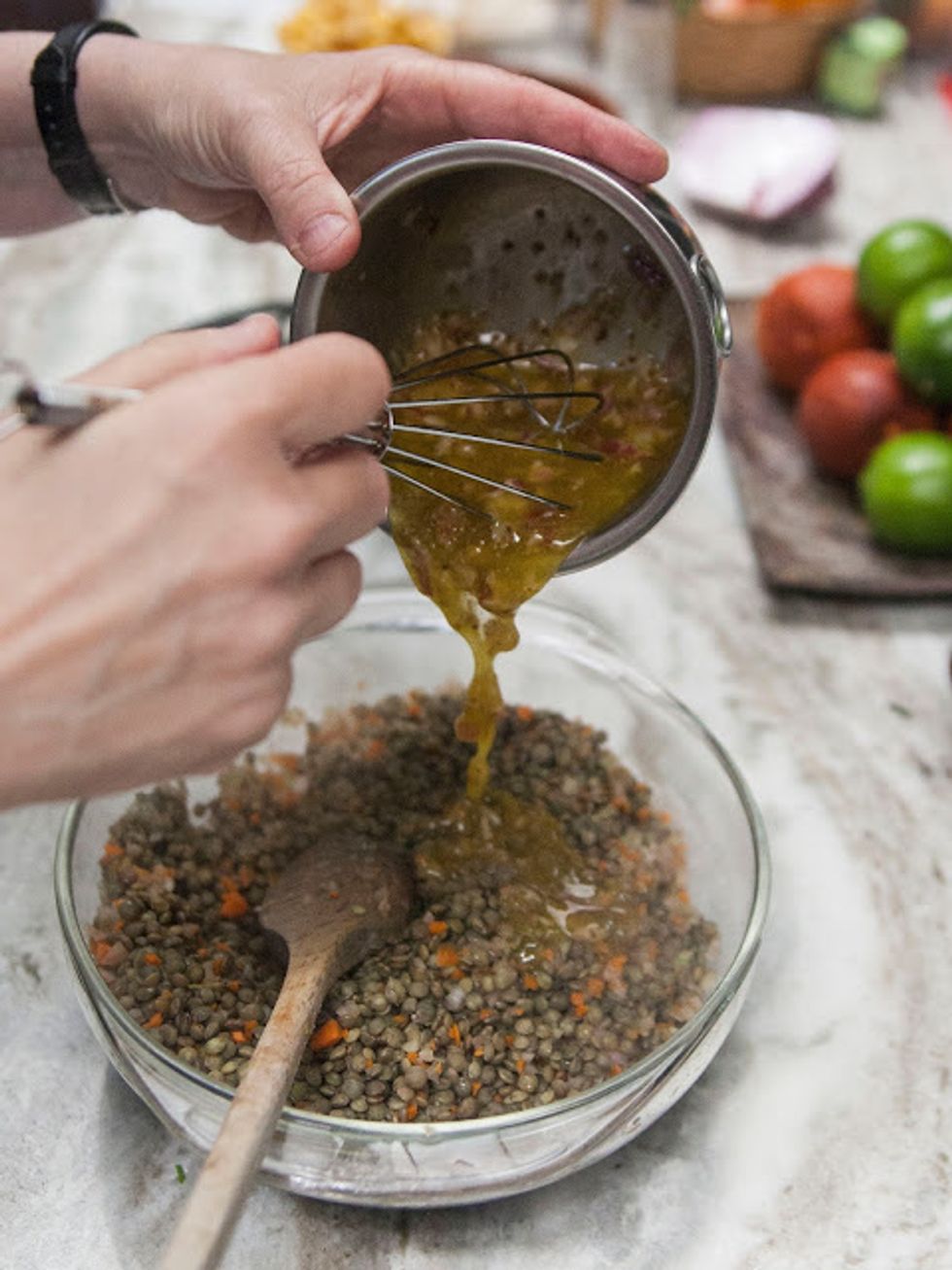 Pour the warm lentils into a bowl, and mix the dressing into them while they are still warm. Stir the dressing in so that the lentils are all coated. Let it cool to room temperature.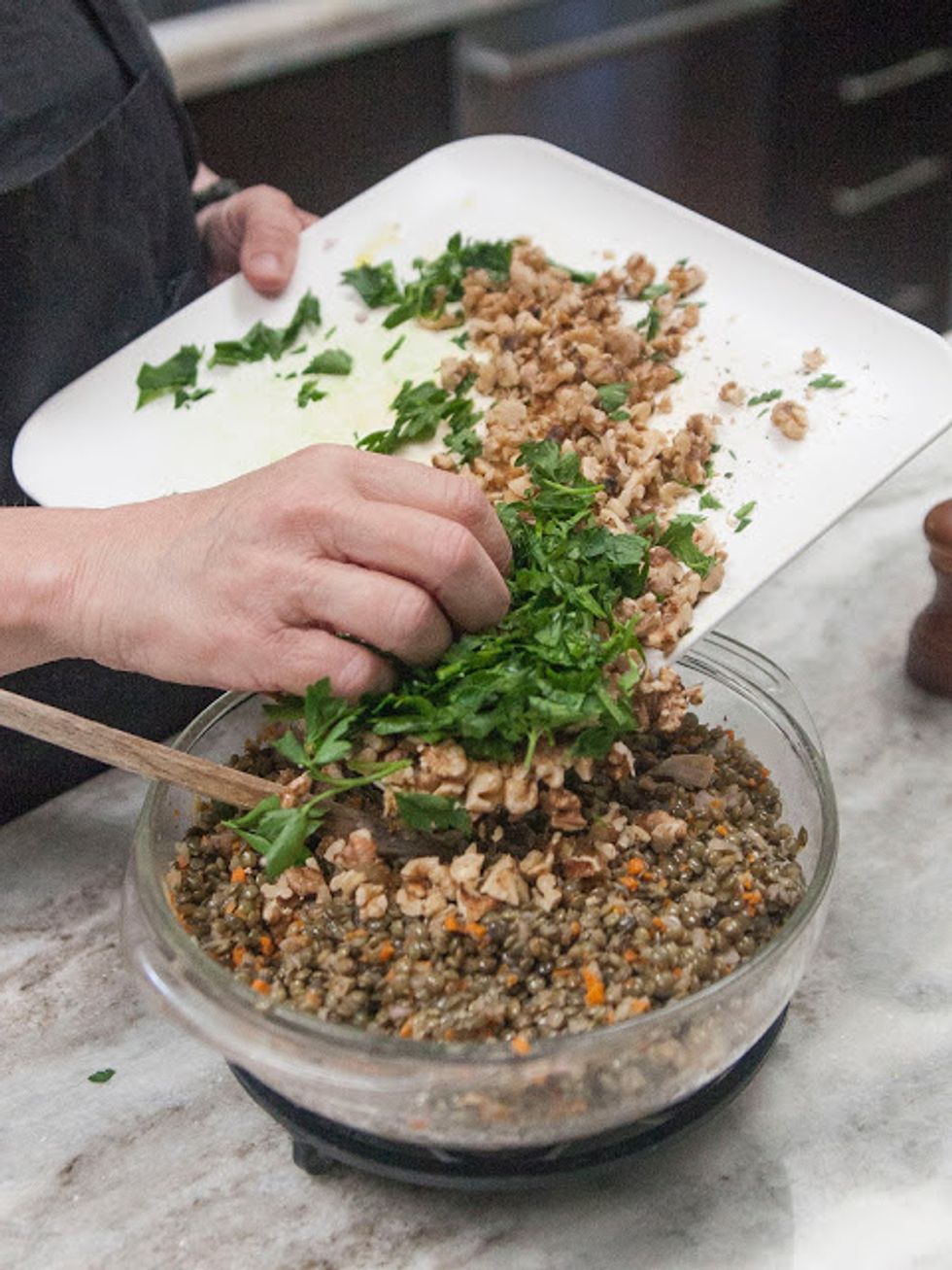 Meanwhile, toast and chop the walnuts. When the lentils are cooled, mix in the chopped parsley and walnuts.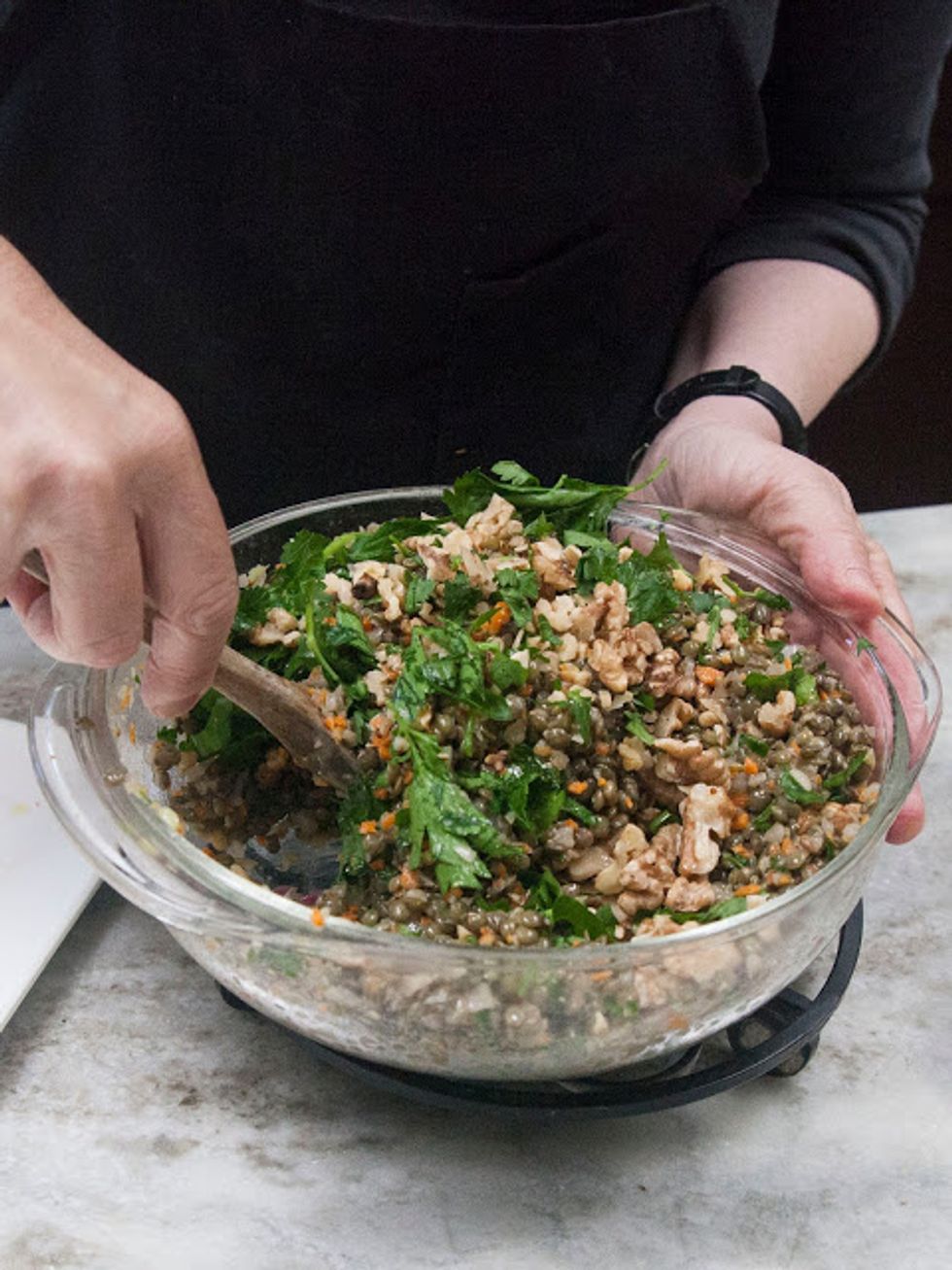 Stir everything together well.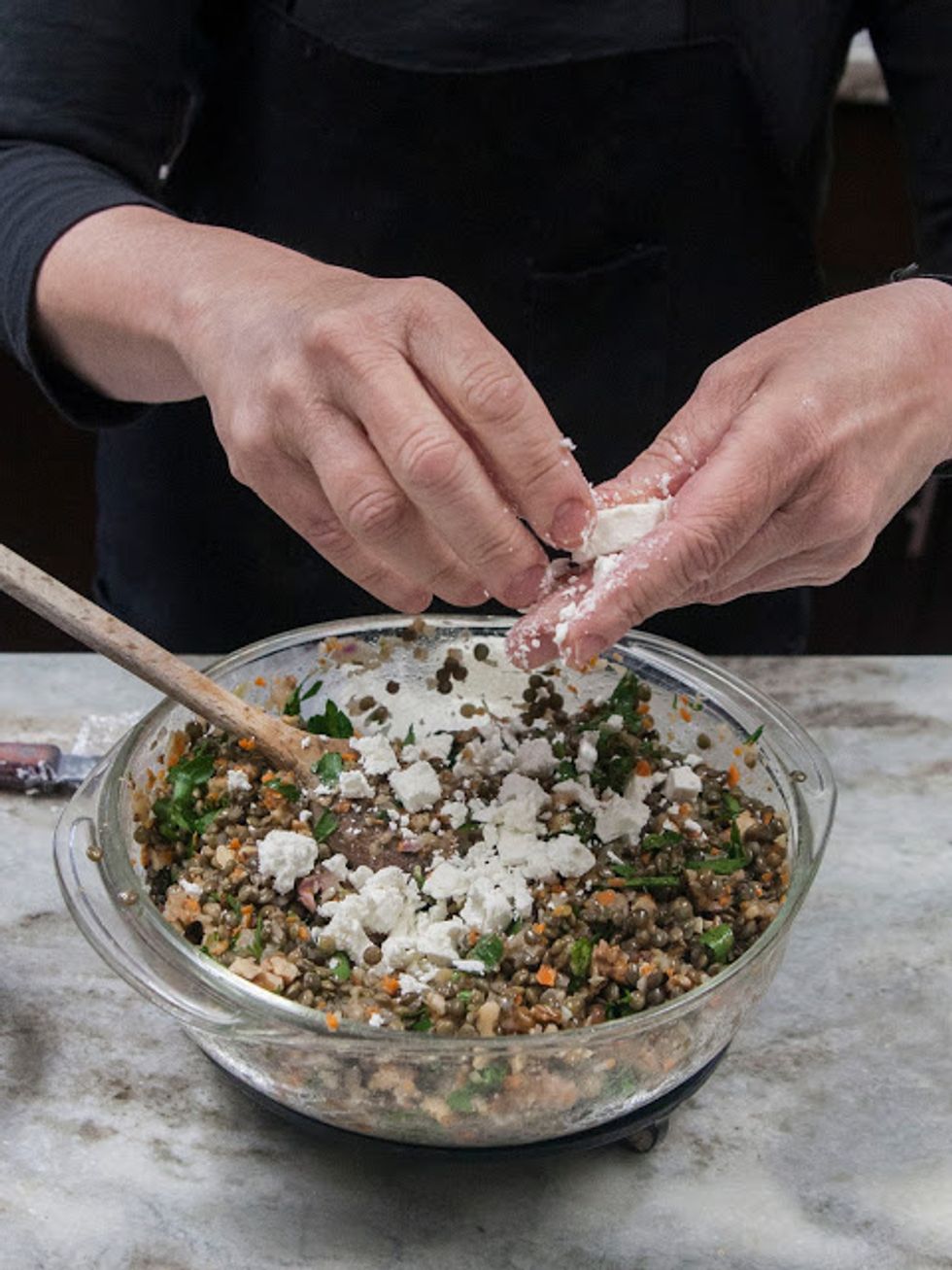 When the salad is cooled, stir in the crumbled goat cheese. The reason to wait until it's cooled is so the goat cheese does not melt when added to the salad.
Serve it up with green salad and a loaf of crusty bread. This is a satisfying dish, great for hot Summer days and nights, and a perfect addition to any backyard buffet!
1/2c french le puy lentils
1.0 bay leaf
5.0 sprigs thyme
1.0 carrot peeled & diced
1.0 small red onion diced
1.0 rib celery finely chopped
1.0Tbsp red wine vinegar
1/4tsp kosher salt
1.0tsp whole grain dijon mustard
1/3c olive oil
1.0 shallot peeled and minced
1/2c italian parsley finely chopped
1.0c chopped toasted walnuts
1.0c crumbled goat cheese
Kathy Gori
Screenwriter, long time Indian cook, lover of Indian foods, Saturday morning Cartoon voice. For more recipes visit my website www.thecolorsofindiancooking.com