Menu Ham and Cheese Croissants Roasted Broccoli with Garlic Crispy Roasted Potatoes French Chocolate Christmas Cake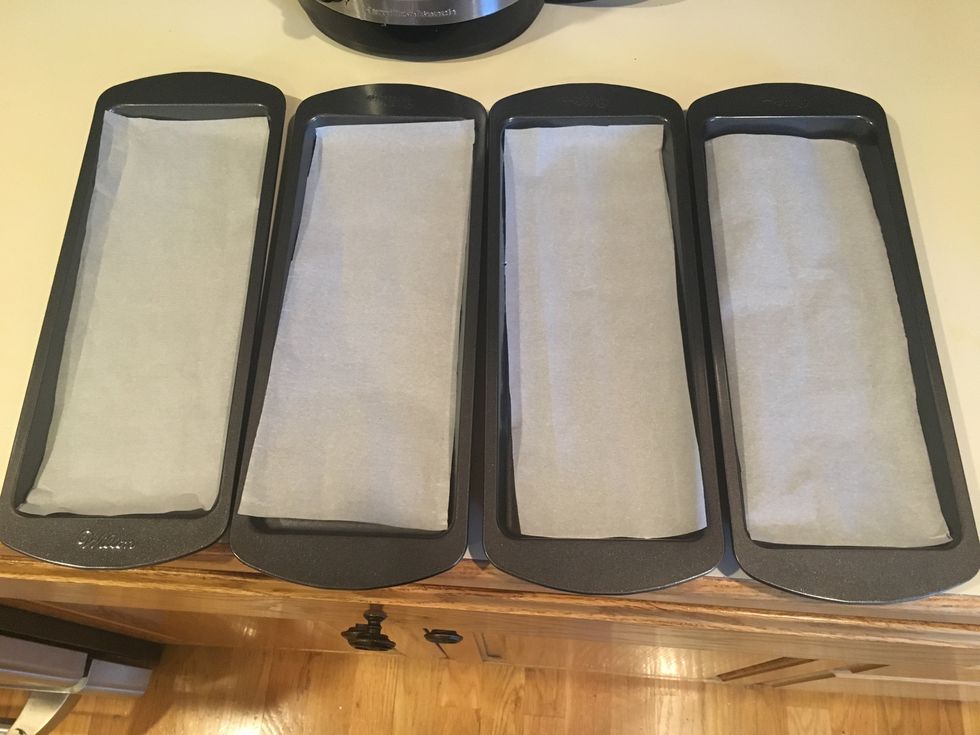 Cut four pieces of parchment to the size of baking pans and place in pans. Turn on oven to 400 degrees.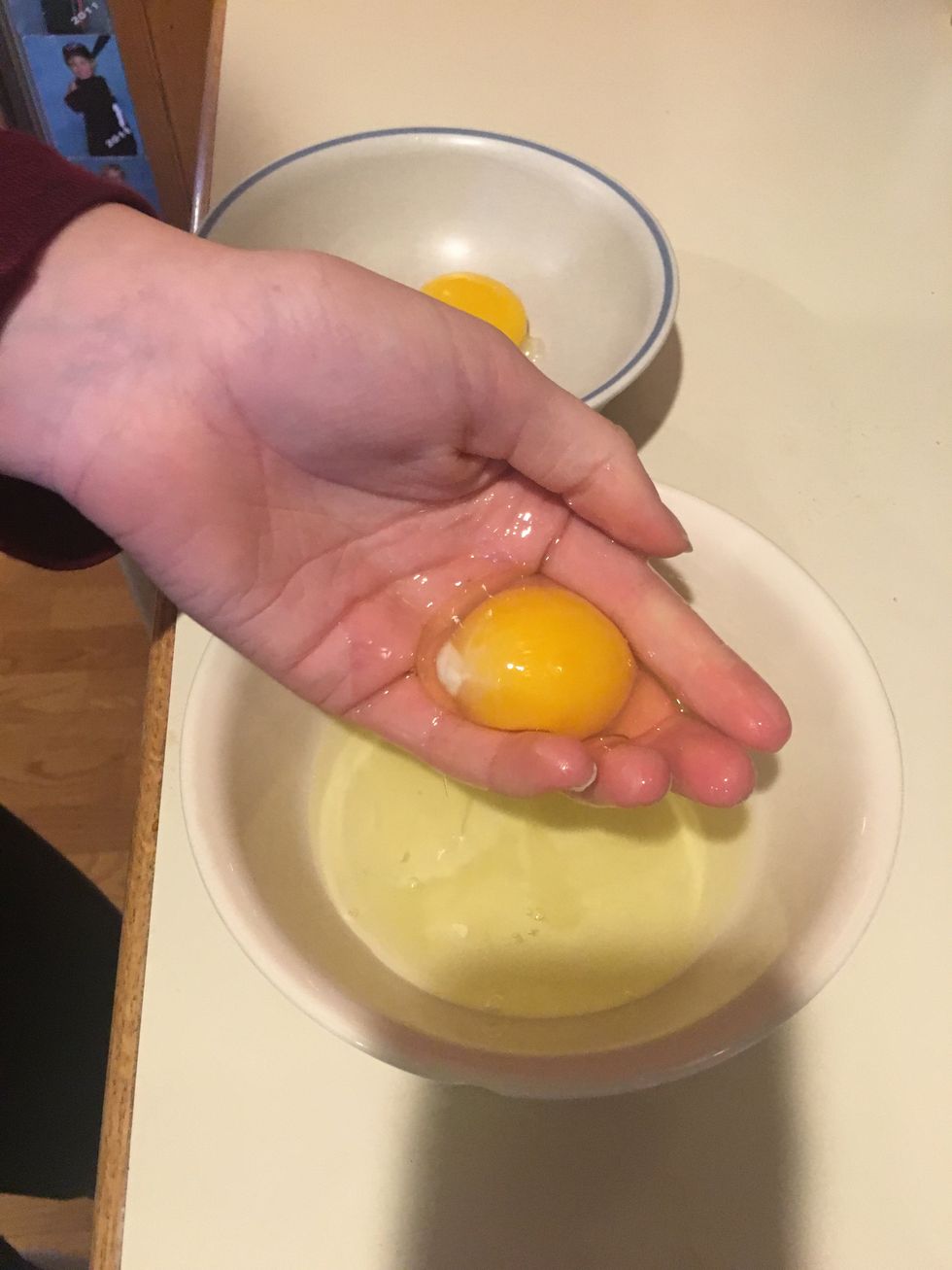 Separate 3 eggs.
Add one tablespoon of lemon juice to the egg whites.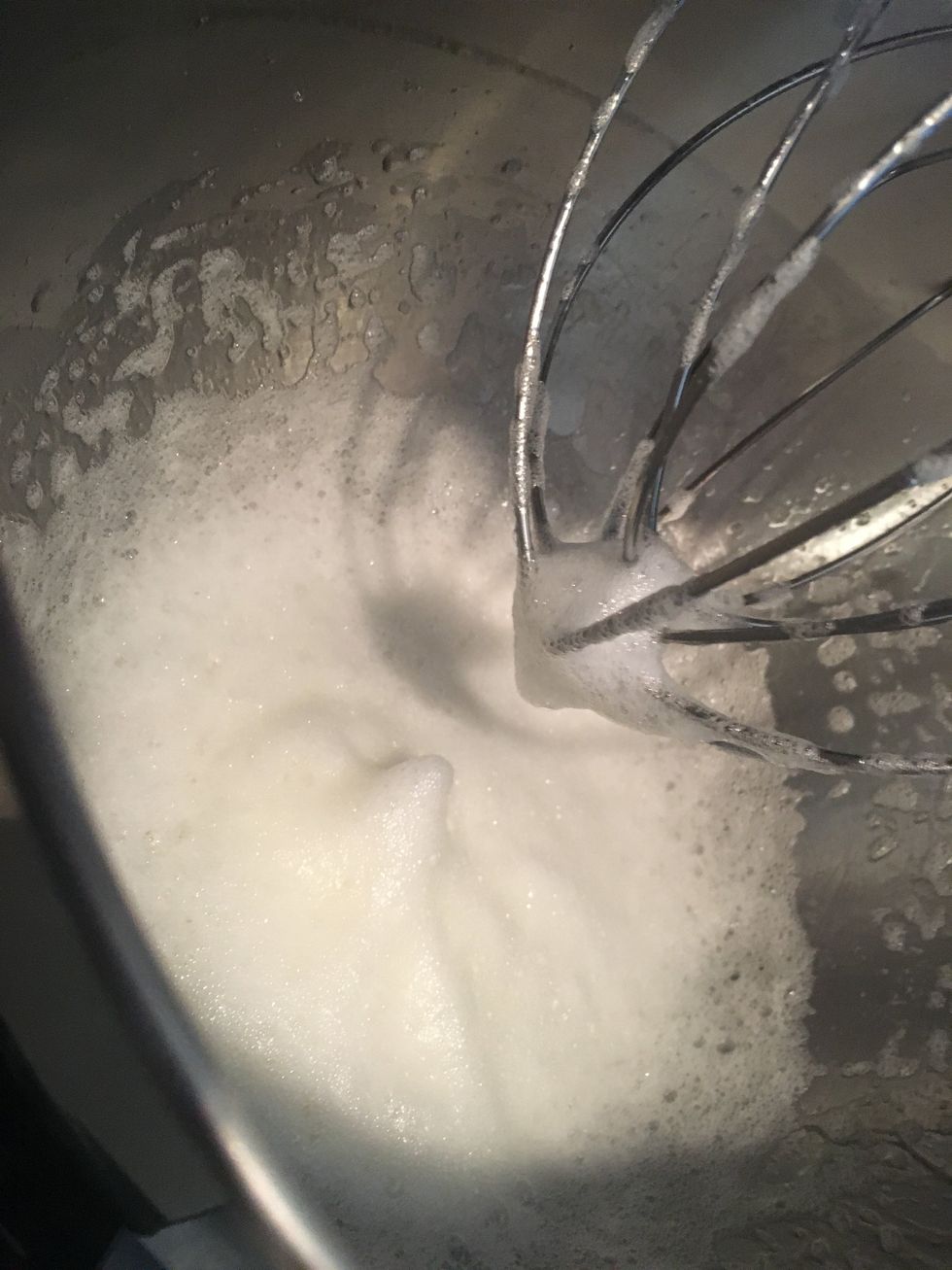 Whisk egg whites and lemon juice until soft peaks form.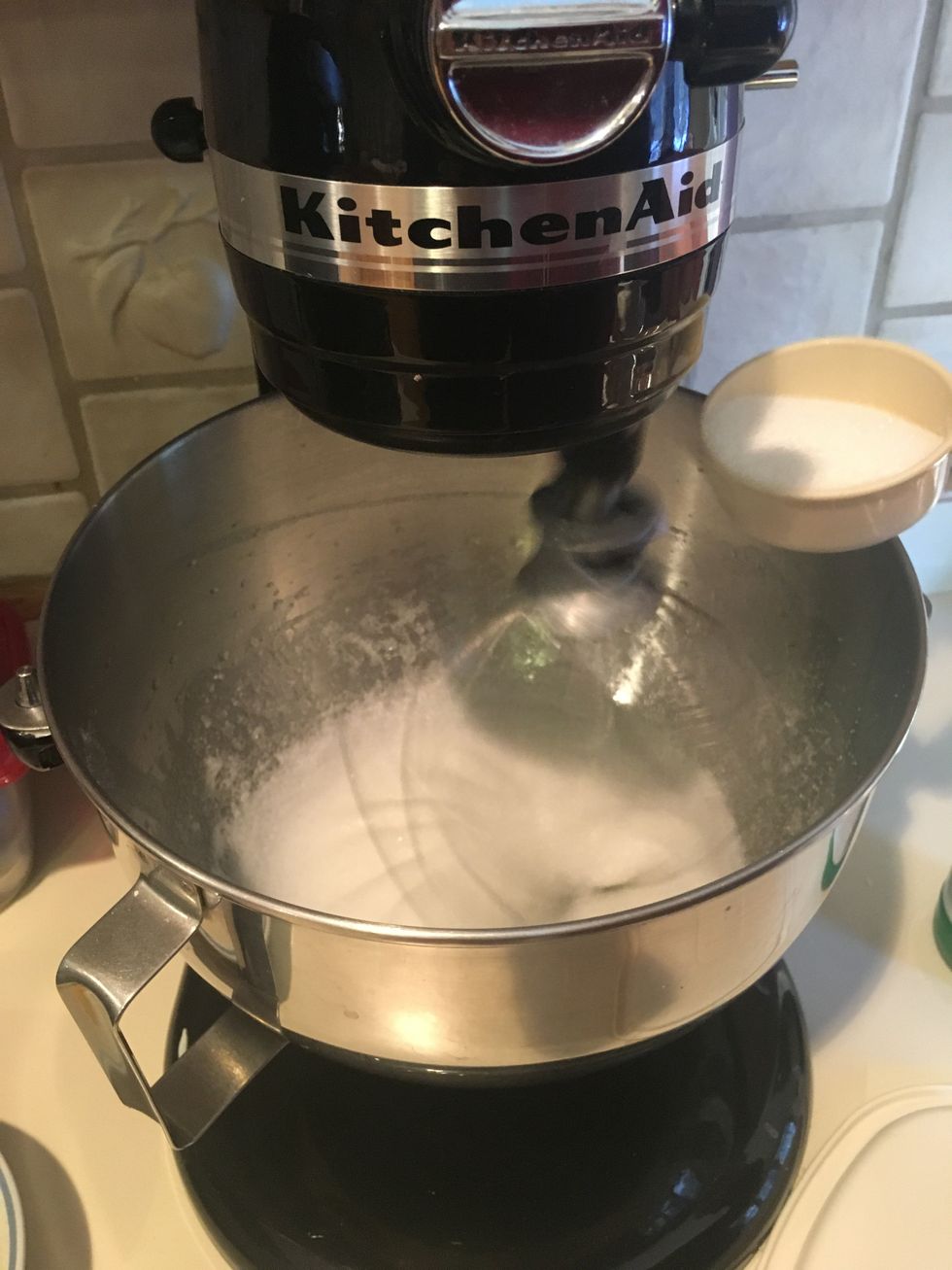 Gradually add sugar.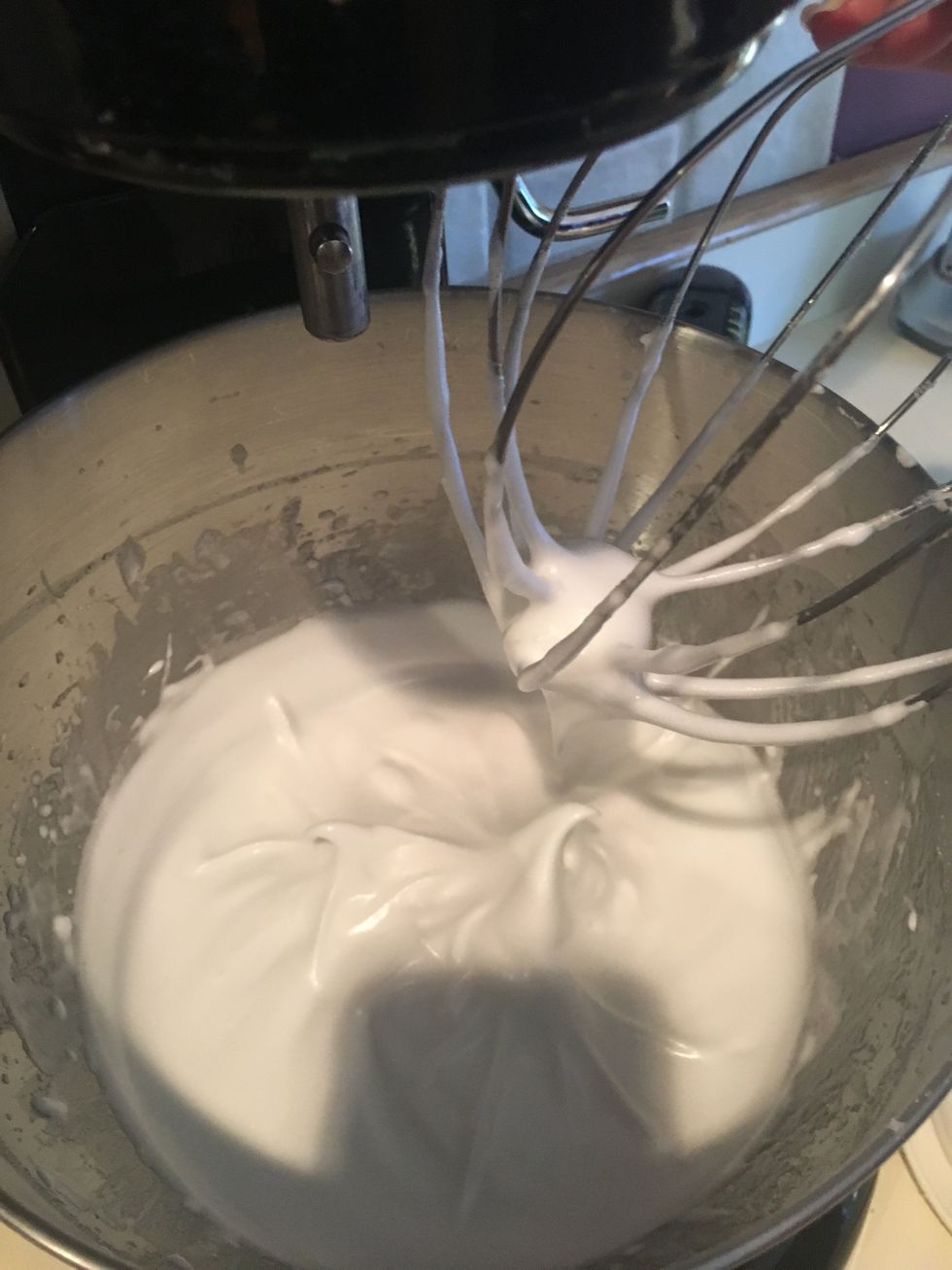 Continue to beat until stiff peaks form.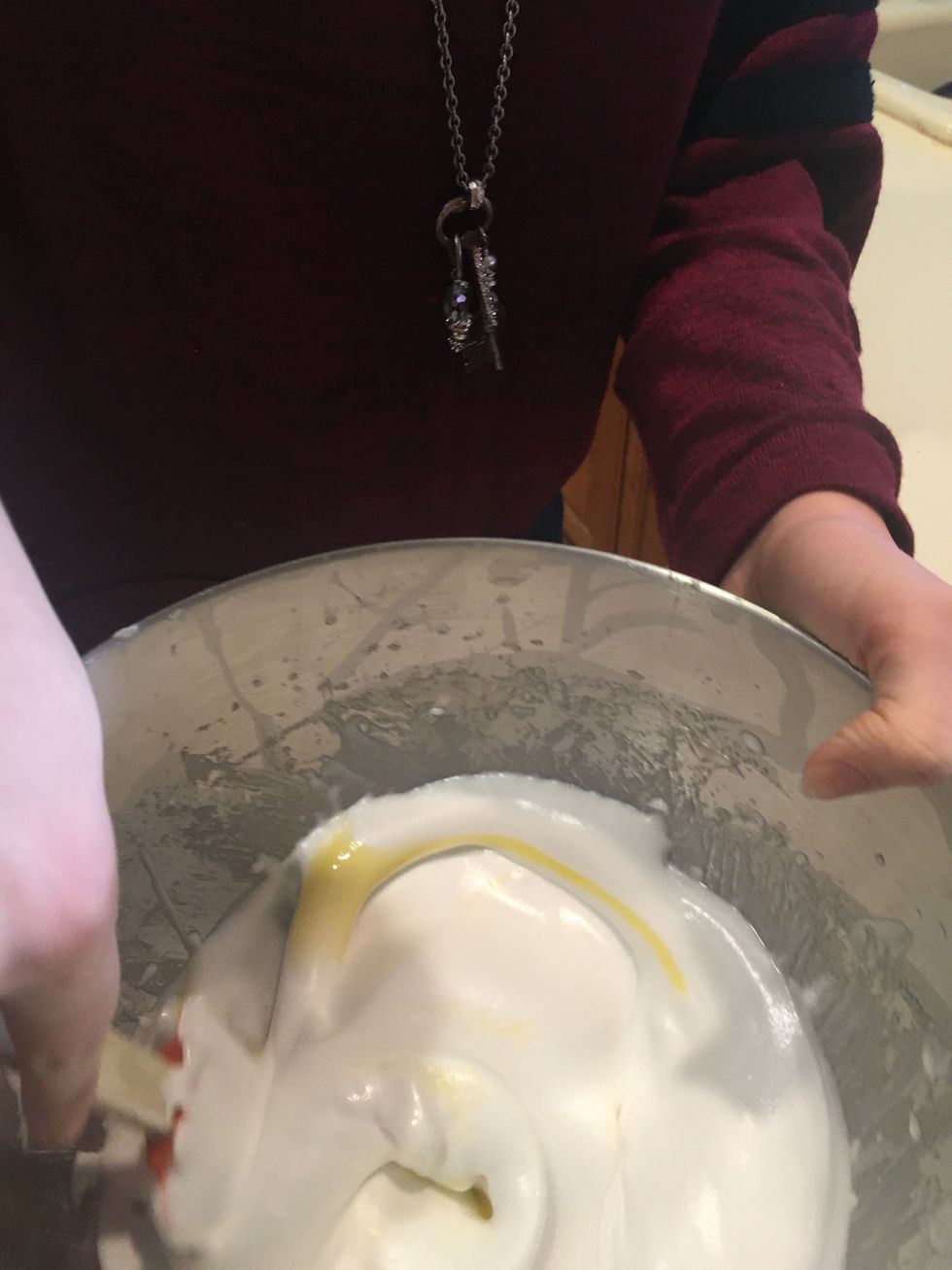 Whisk the egg yolks and fold into the egg white mixture.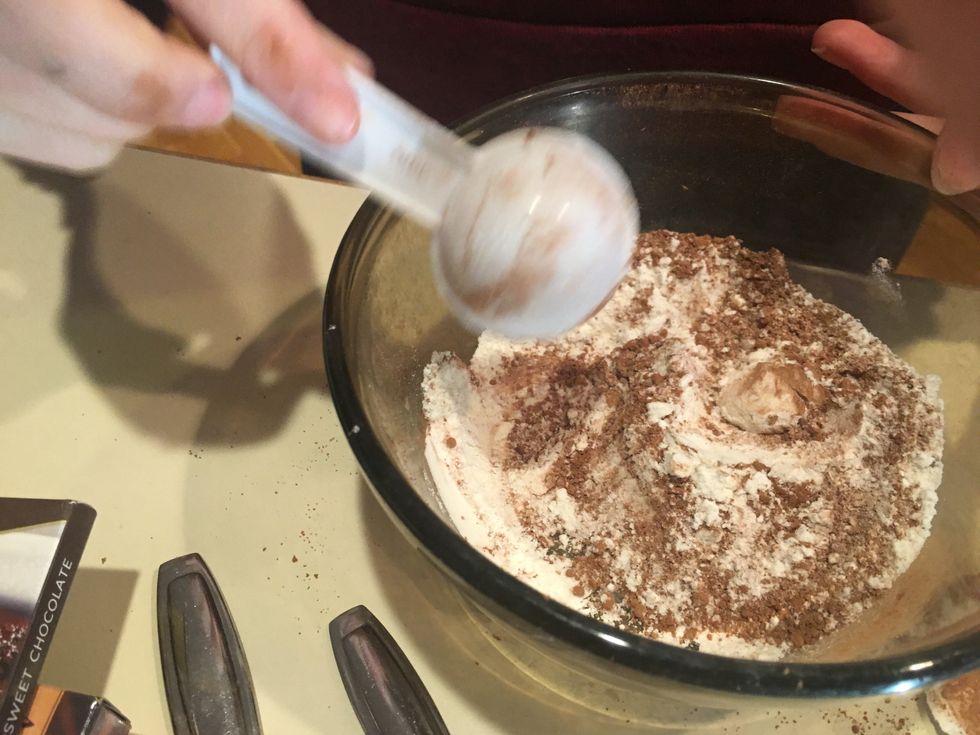 Mix flour and cocoa.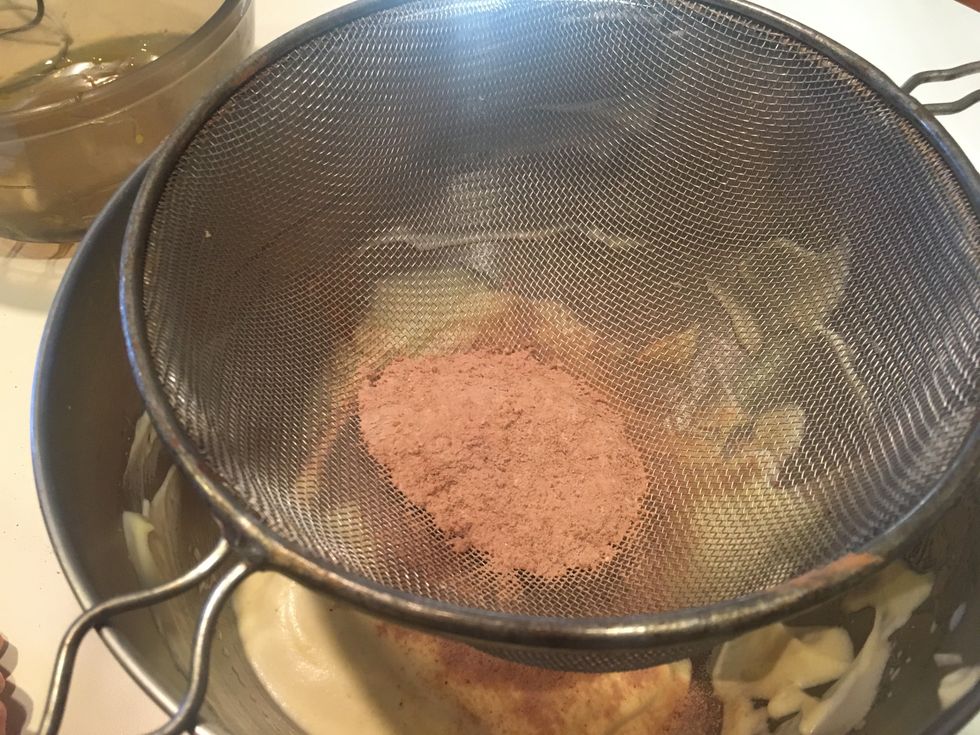 Sift that mixture into the liquid mixture.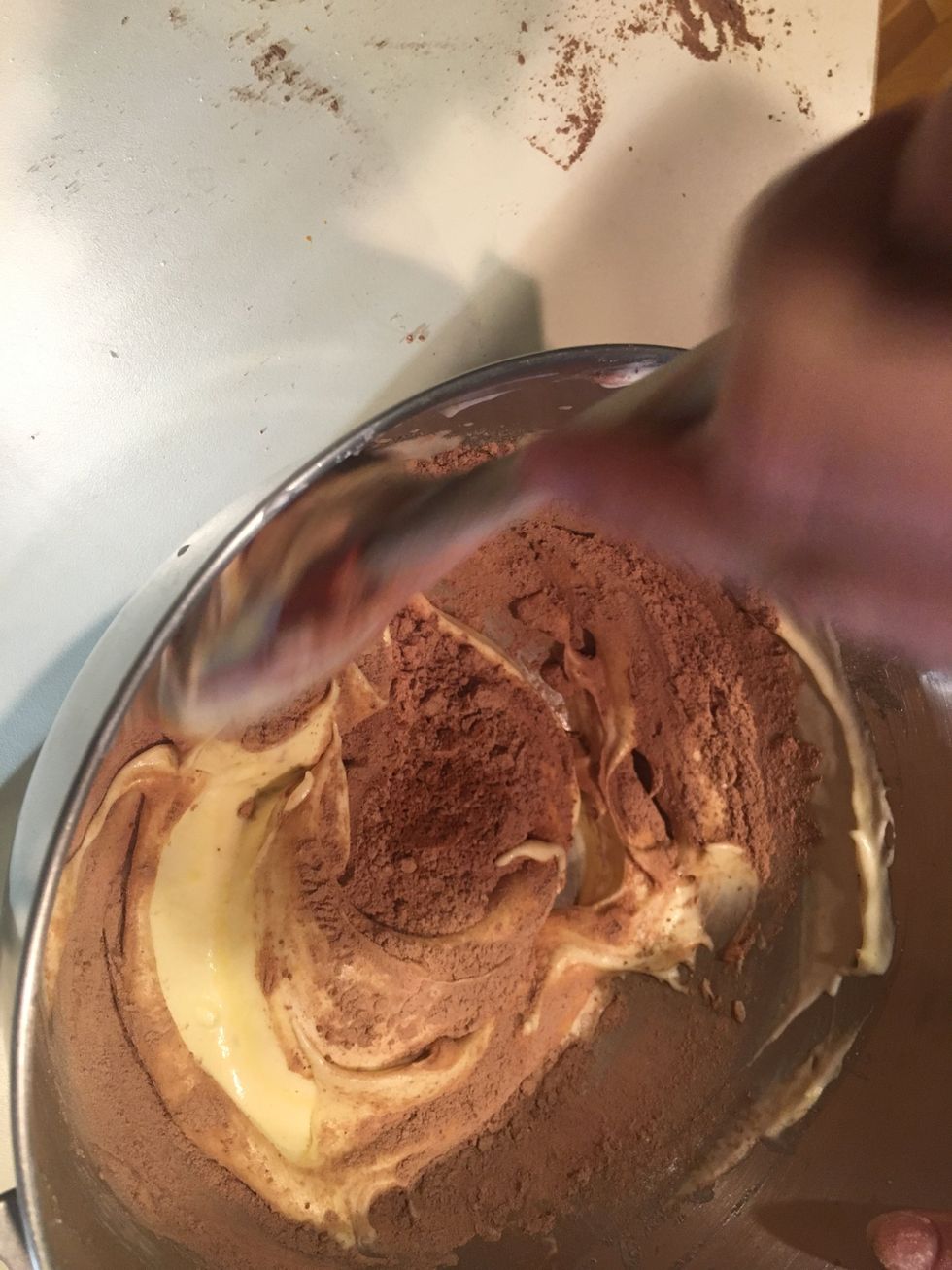 Fold the mixtures together.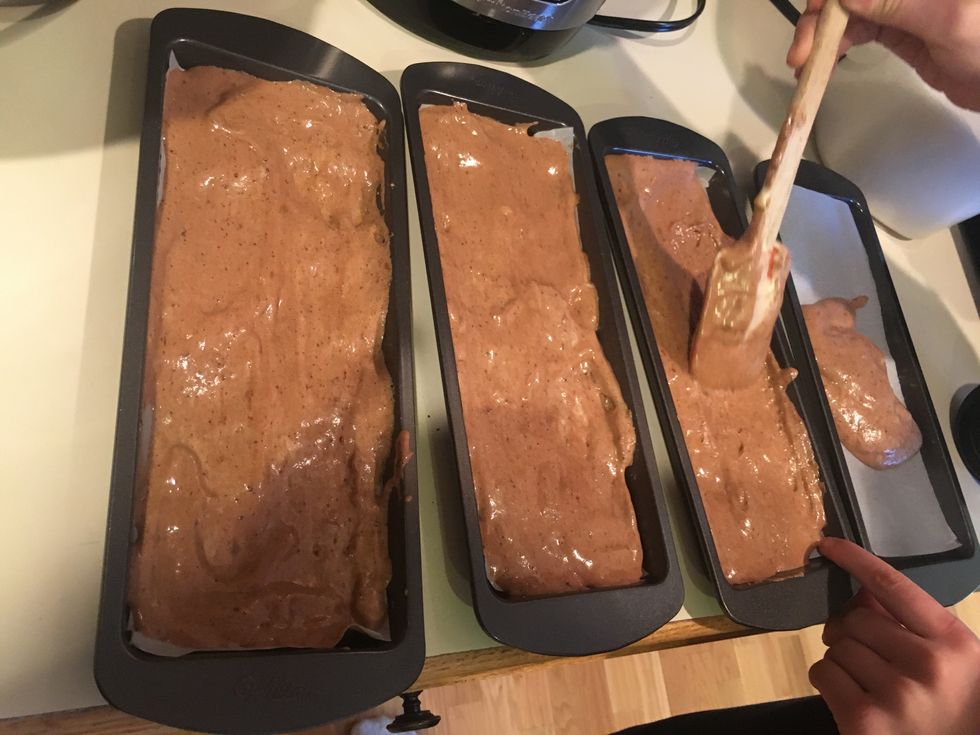 Spread the mixture evenly among four pans.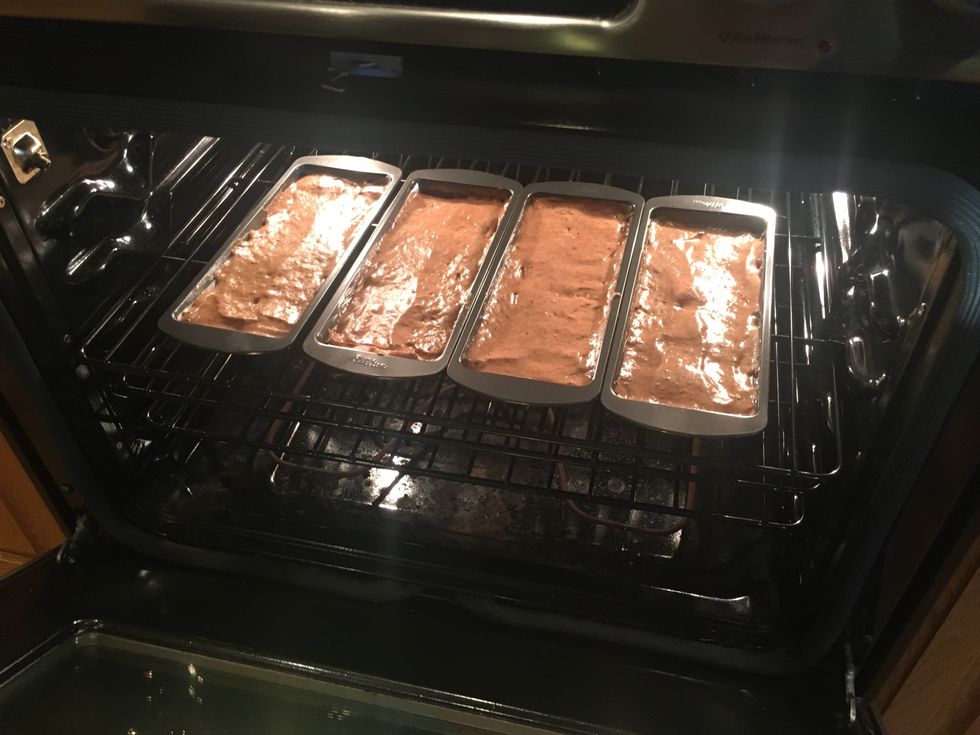 Bake for about 8 minutes. When finished baking, allow to cool completely.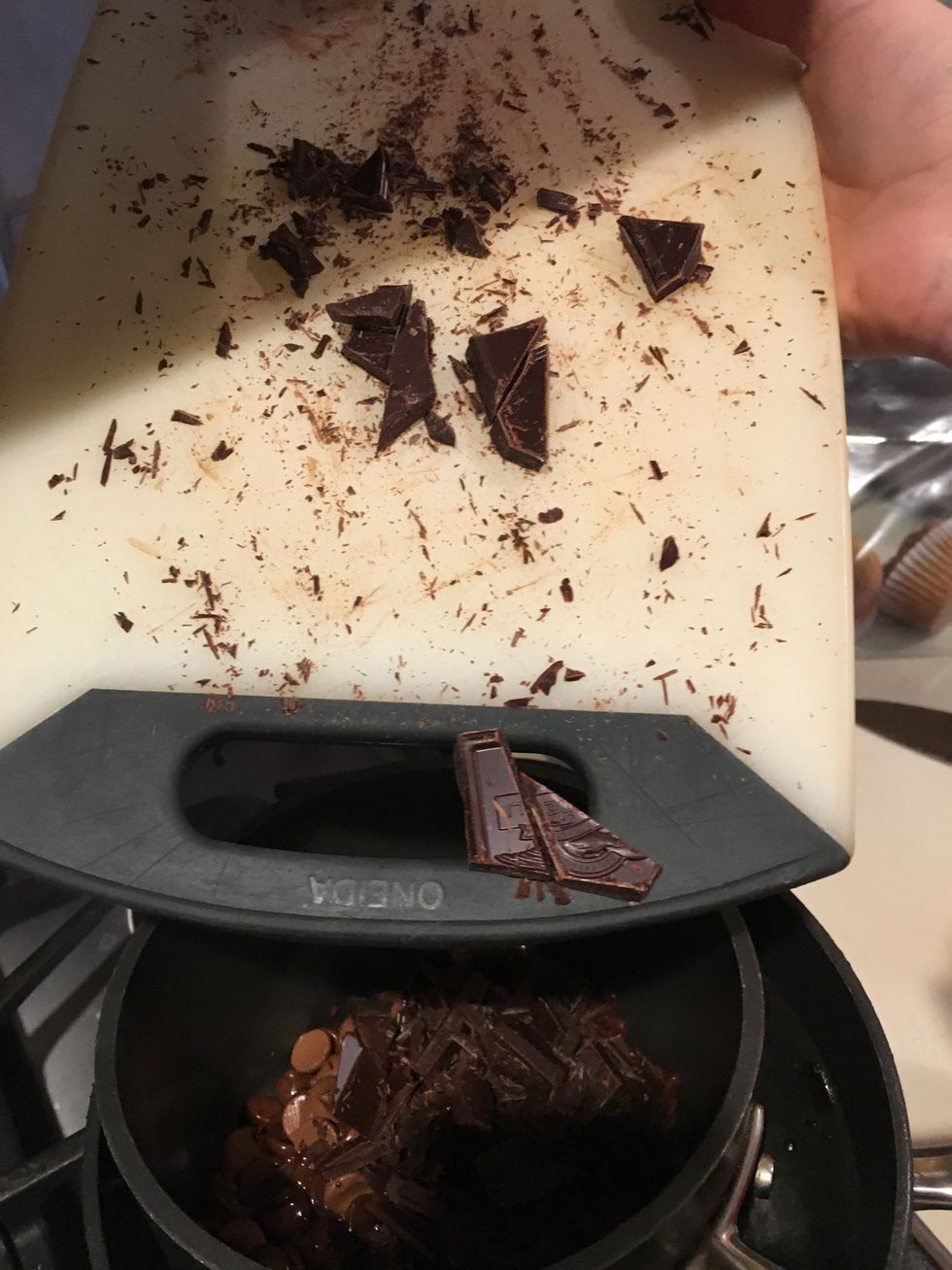 Chop 5 1/4 ounces of bittersweet chocolate. (I used some milk chocolate to make it sweeter). Melt chocolate in a double boiler.
Whip 14 ounces cold cream until soft peaks form.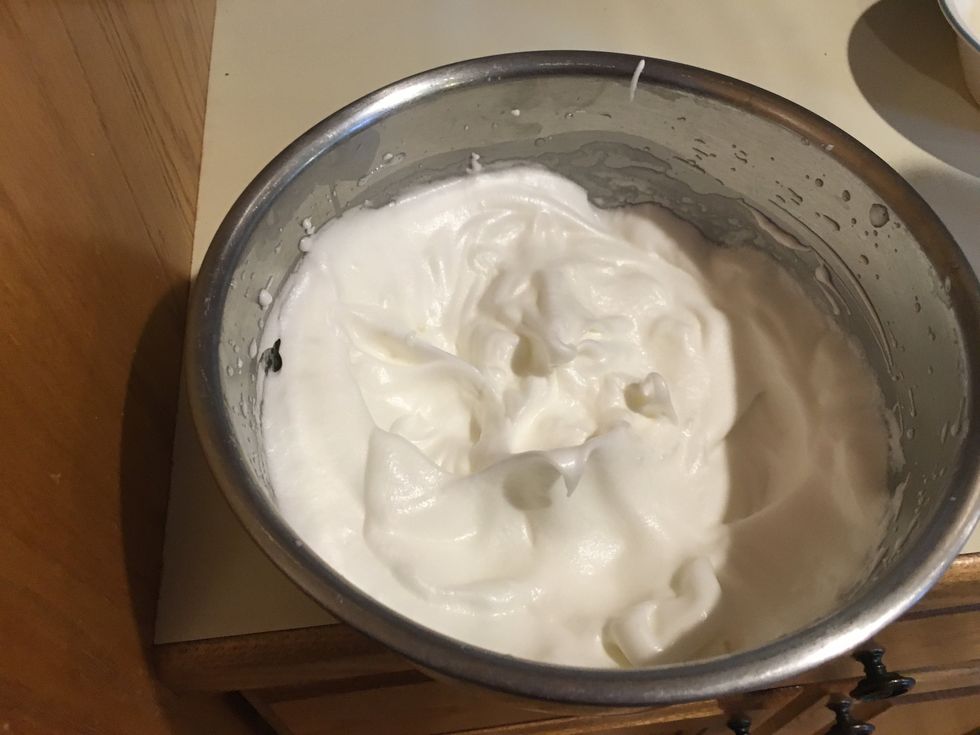 Separate 3 eggs and whip egg whites until soft peaks form. Gradually add 1 ounce sugar to egg whites while whipping.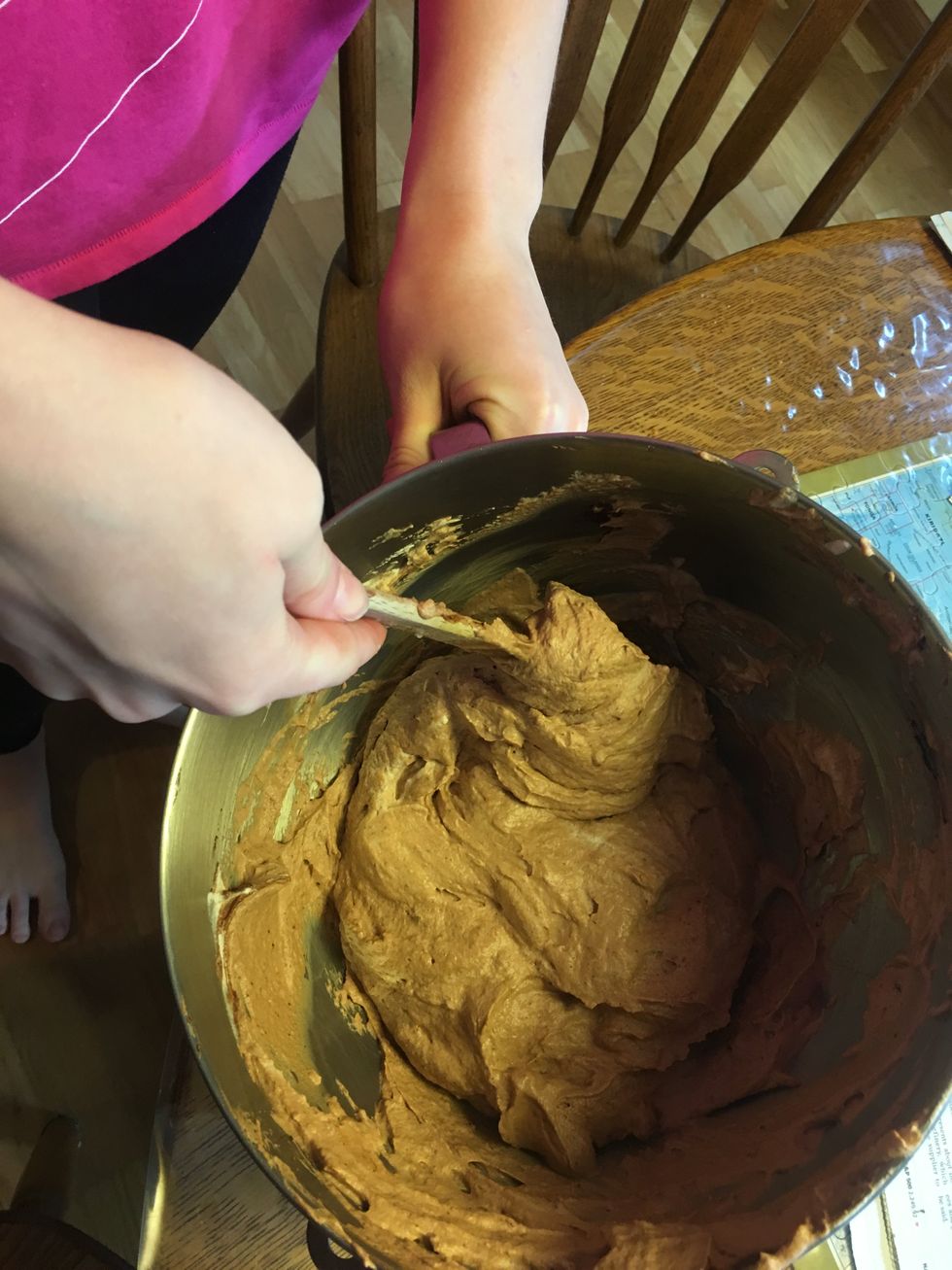 Fold egg whites into melted chocolate all at once. When egg whites are almost fully incorporated, fold in whipped cream .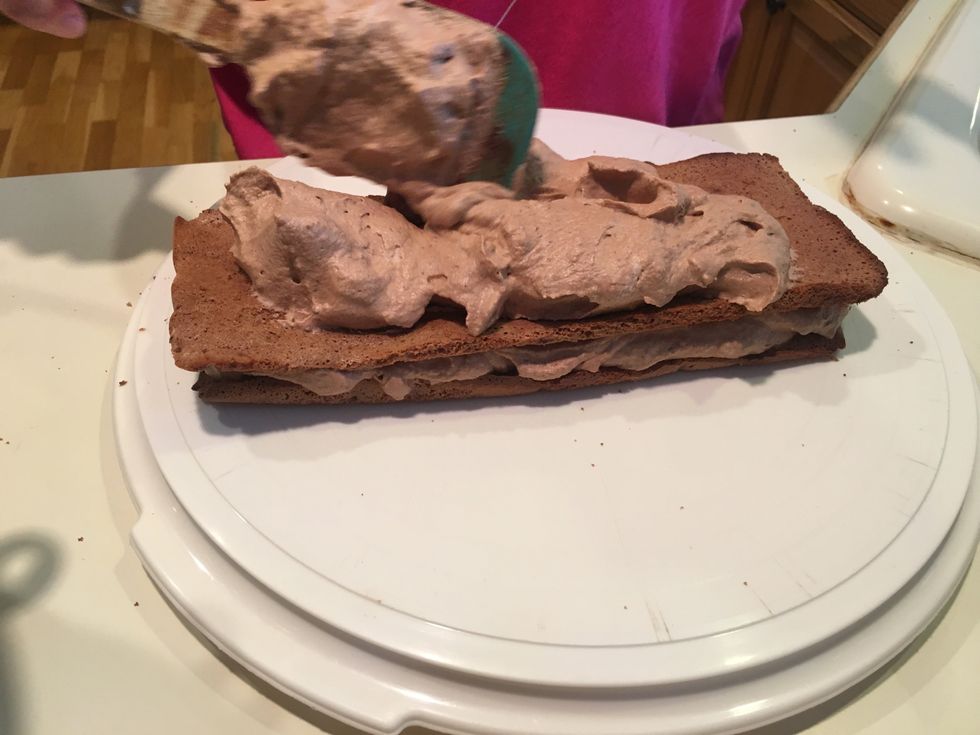 Layer cooled cake with chocolate mousse.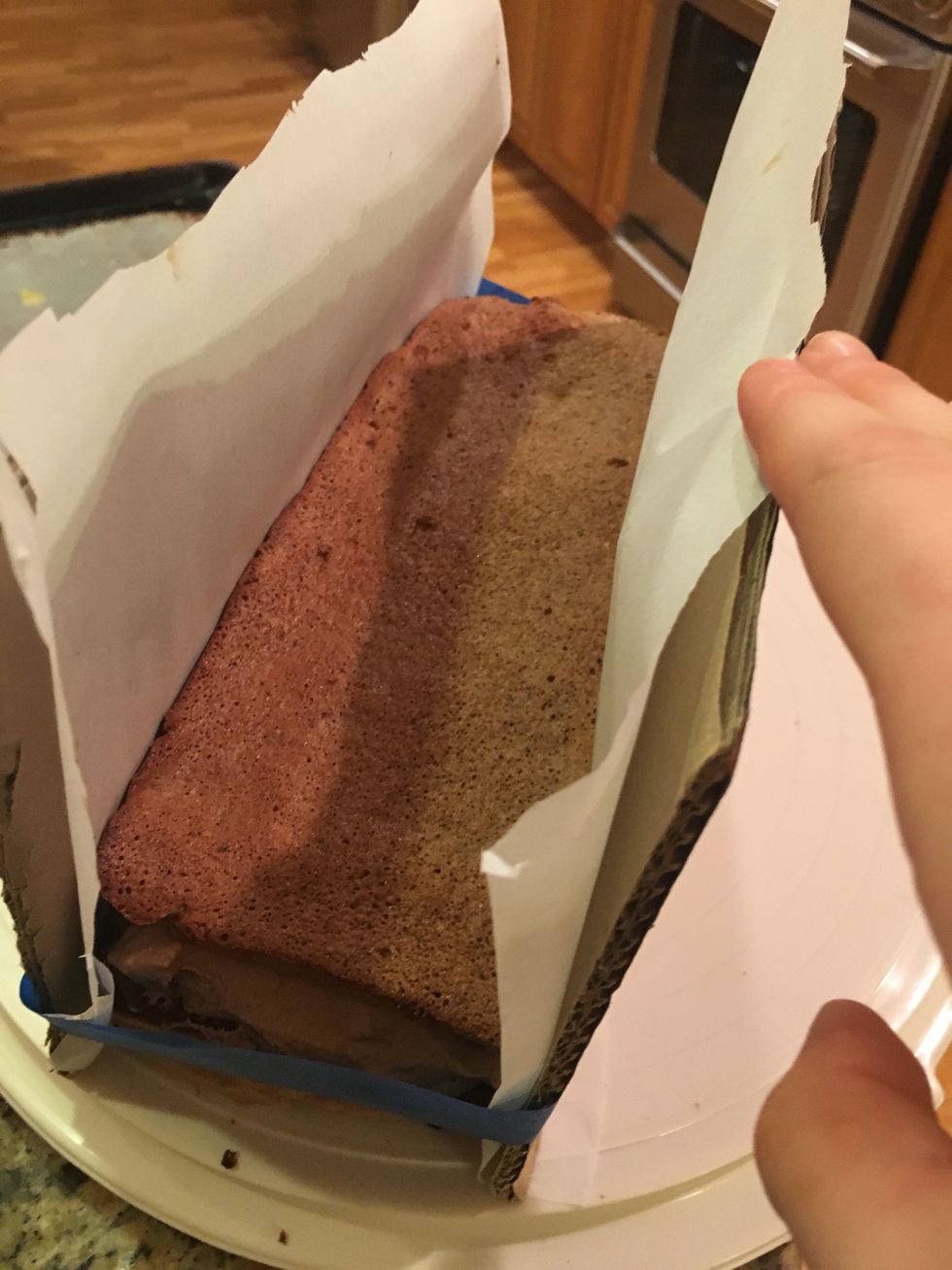 I built a form with cardboard lined with parchment paper to keep the cake in place. Refrigerate for 6 hours or overnight.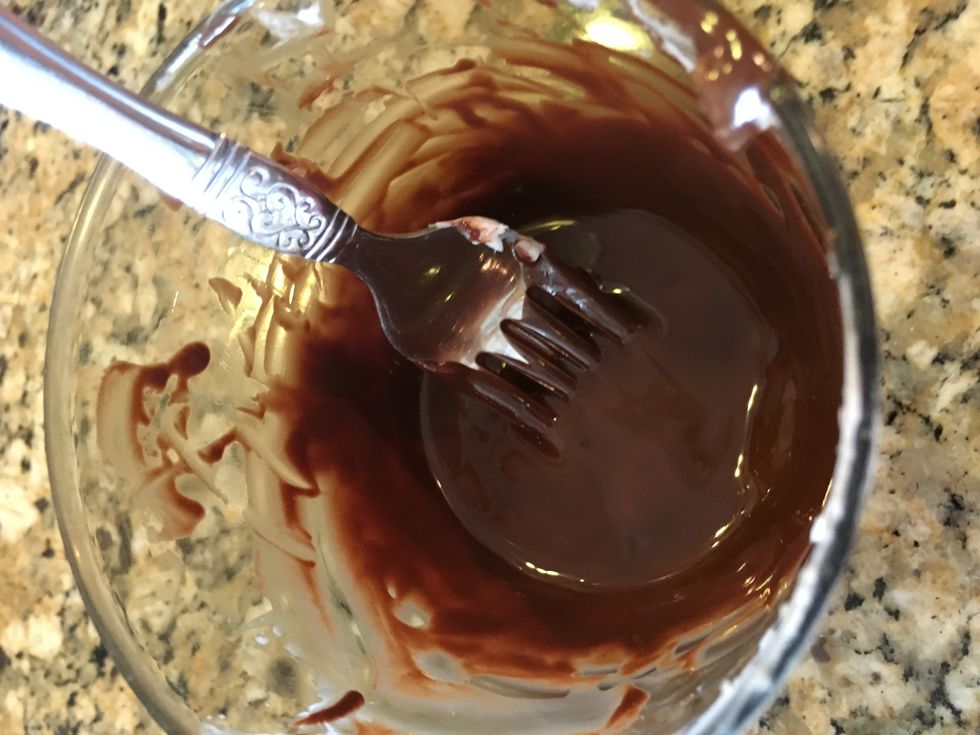 For garnish: Melt semi-sweet chocolate squares with tablespoon of shortening in microwave and mix with a fork.
Pour the melted chocolate onto flat cookie sheet and spread with offset spatula.
Put the chocolate into the freezer for six minutes. Take out and let sit for one minute. Use metal spatula to curl chocolate. If chocolate chips, let warm longer. Freeze finished curls.
When ready to ice the cake, melt 9 ounces bittersweet chocolate, chopped, in a double boiler. I used dark chocolate chips instead.
Bring one cup cream just to a boil.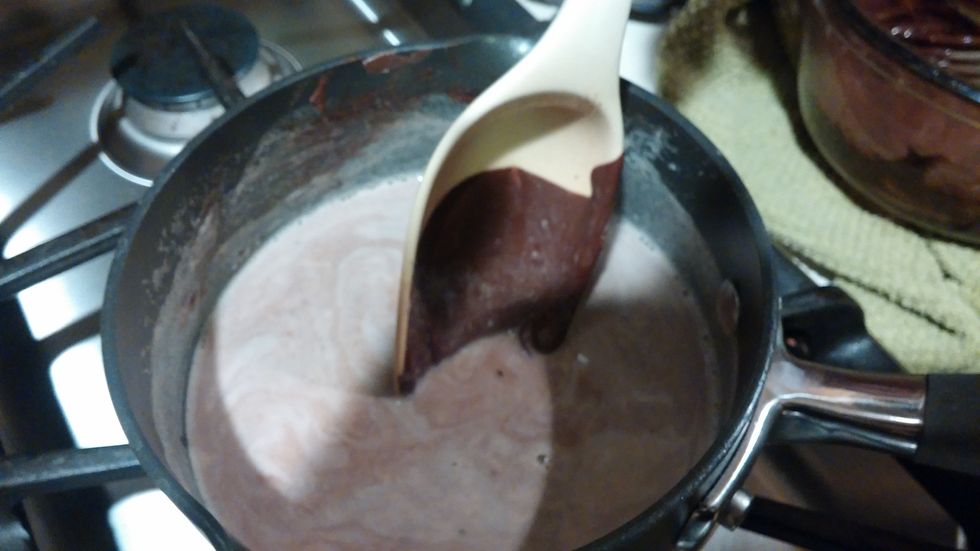 Combine the melted chocolate and the cream.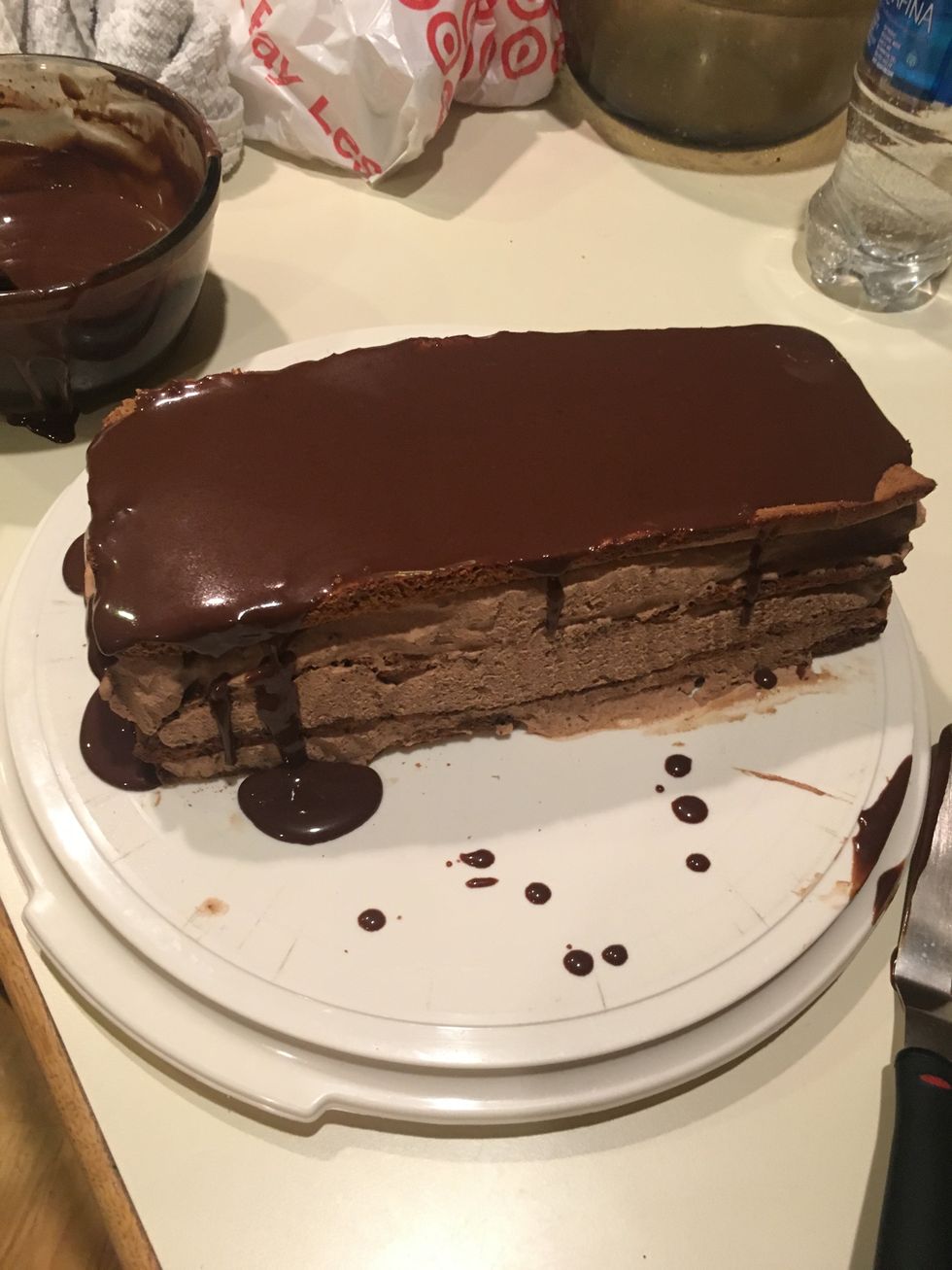 Let ganache cool until it coats a spoon 1/8 inch thick. Pour over cake.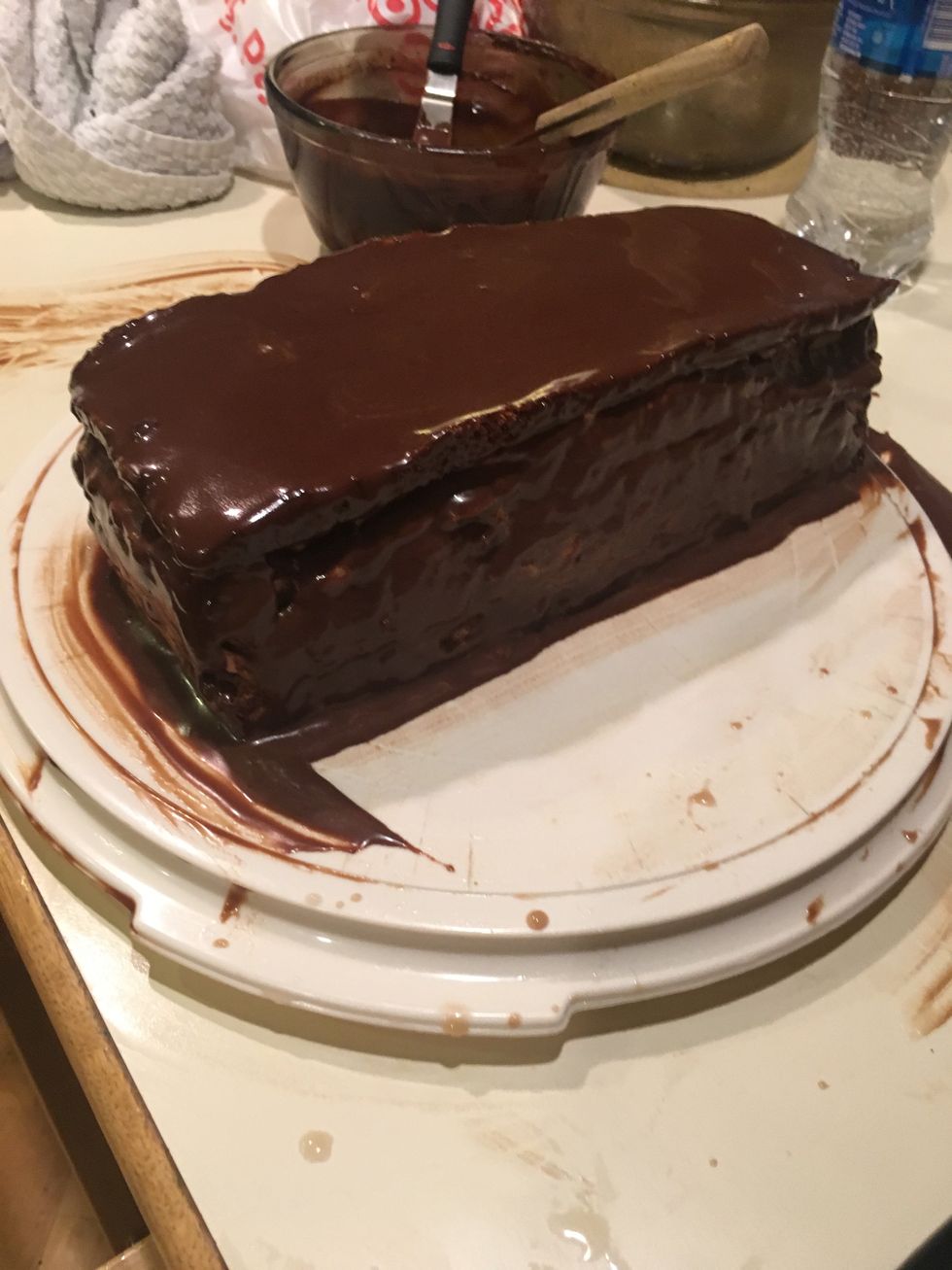 When finished, wipe up excess and let dry for several hours to set.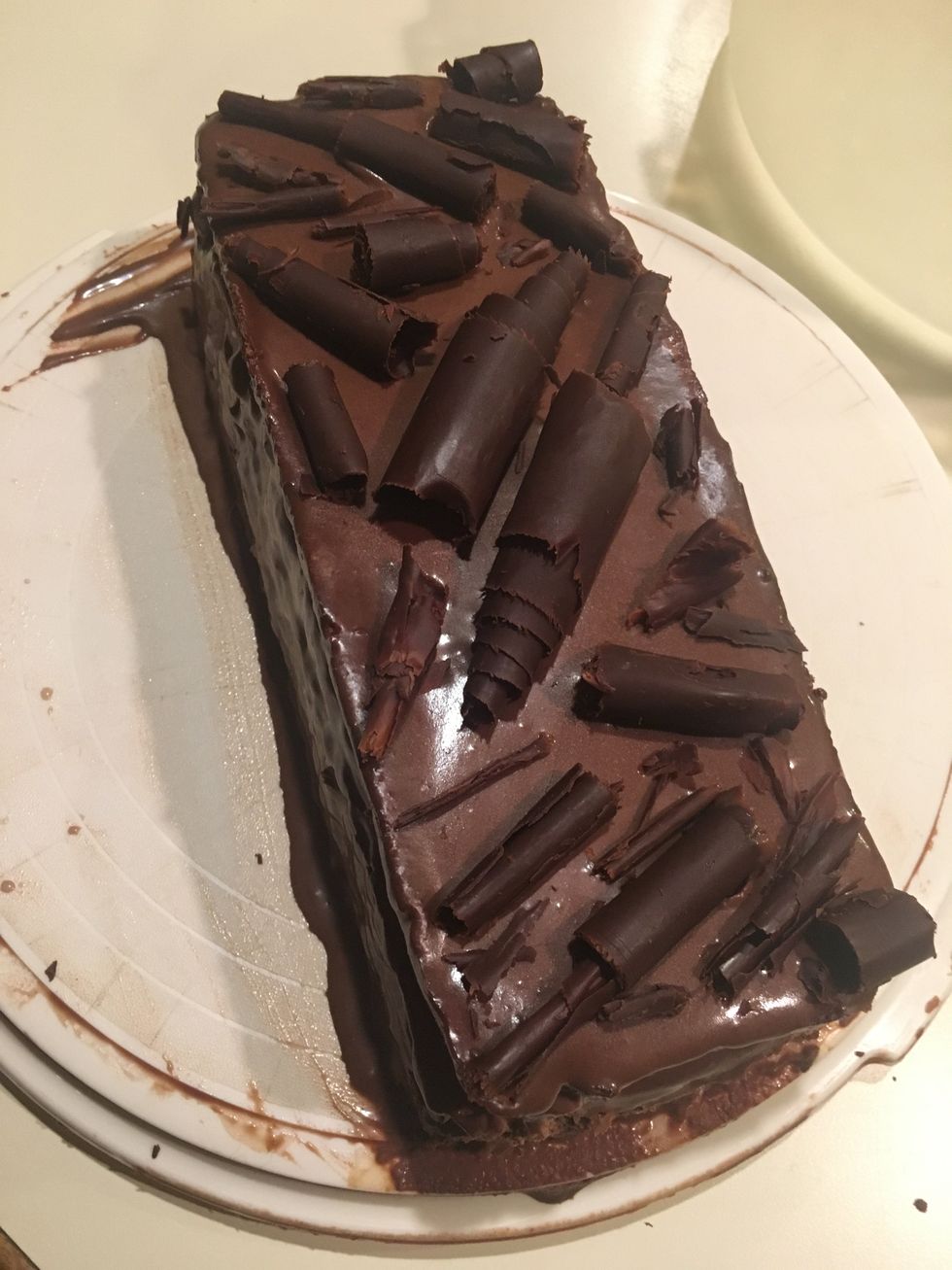 When set, add chocolate curls to cake.
Slice and enjoy!
June 23, 2008 "How To…Make Chocolate Curls." The Pioneer Woman. Ree Drummond, 20 July 2016. Web. 16 Jan. 2017. "French Christmas Chocolate Cake." Fine Dining Lovers. Web. 16 Jan. 2017.
6.0 eggs
1/3c sugar
1.0Tbsp lemon juice
70.0g flour
3.0Tbsp cocoa powder
1/4oz bittersweet chocolate
22.0oz heavy cream
1.0oz sugar
1.0Tbsp shortening
3.0oz semi-sweet chocolate
1.0 cookie sheet
1.0 small metal spatula
1.0 offset spatula
4.0 small layer baking pans
parchment paper
whisk
mixer with whisk attachment
mixing bowls
double boiler
rubber spatula
chef's knife
dry measuring cups
liquid measuring cup
measuring spoons
sifter
cardboard and tape