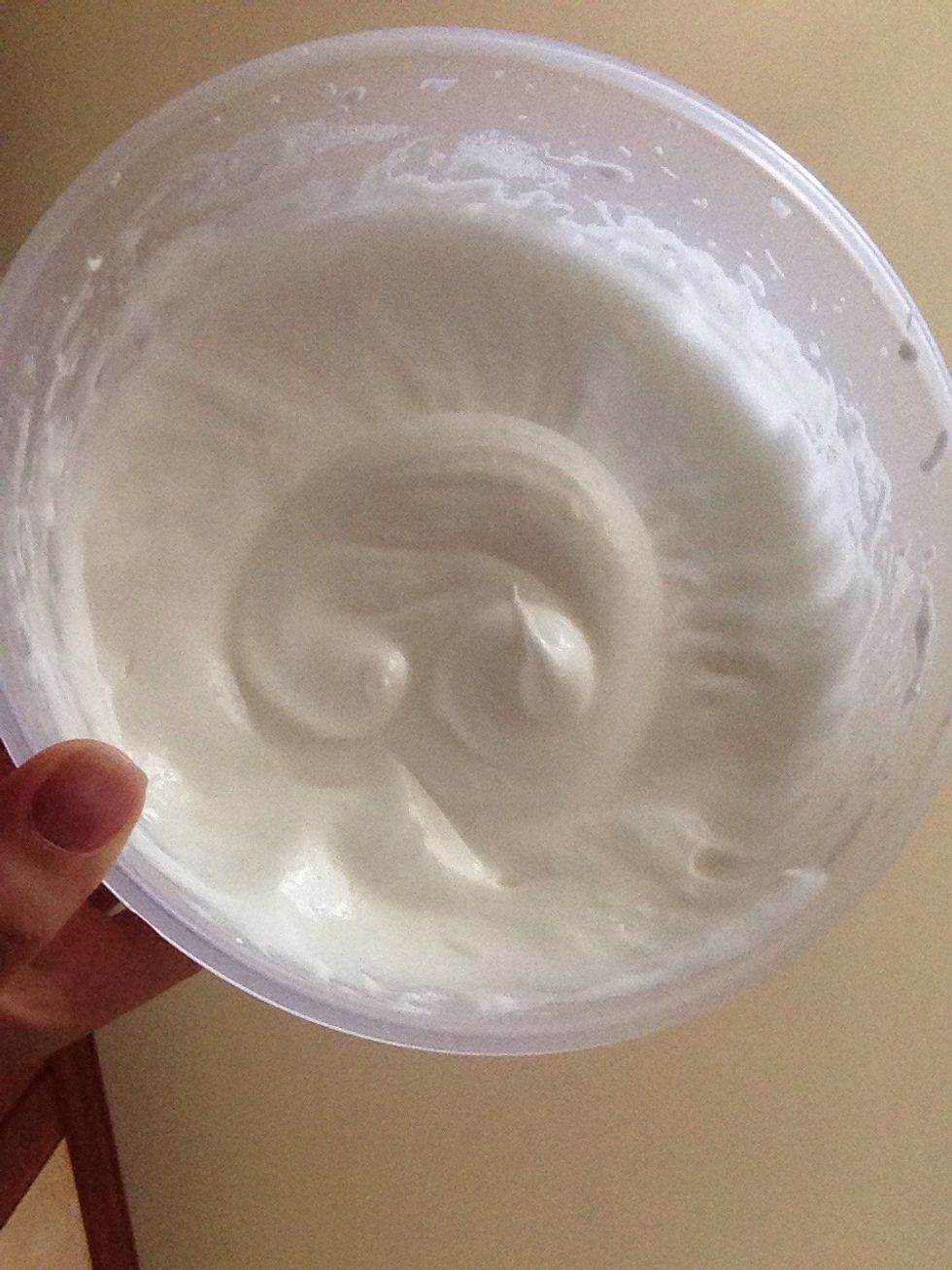 Separate the eggs, and beat the whites until light and fluffy. Gradually add 50 g sugar and continue beating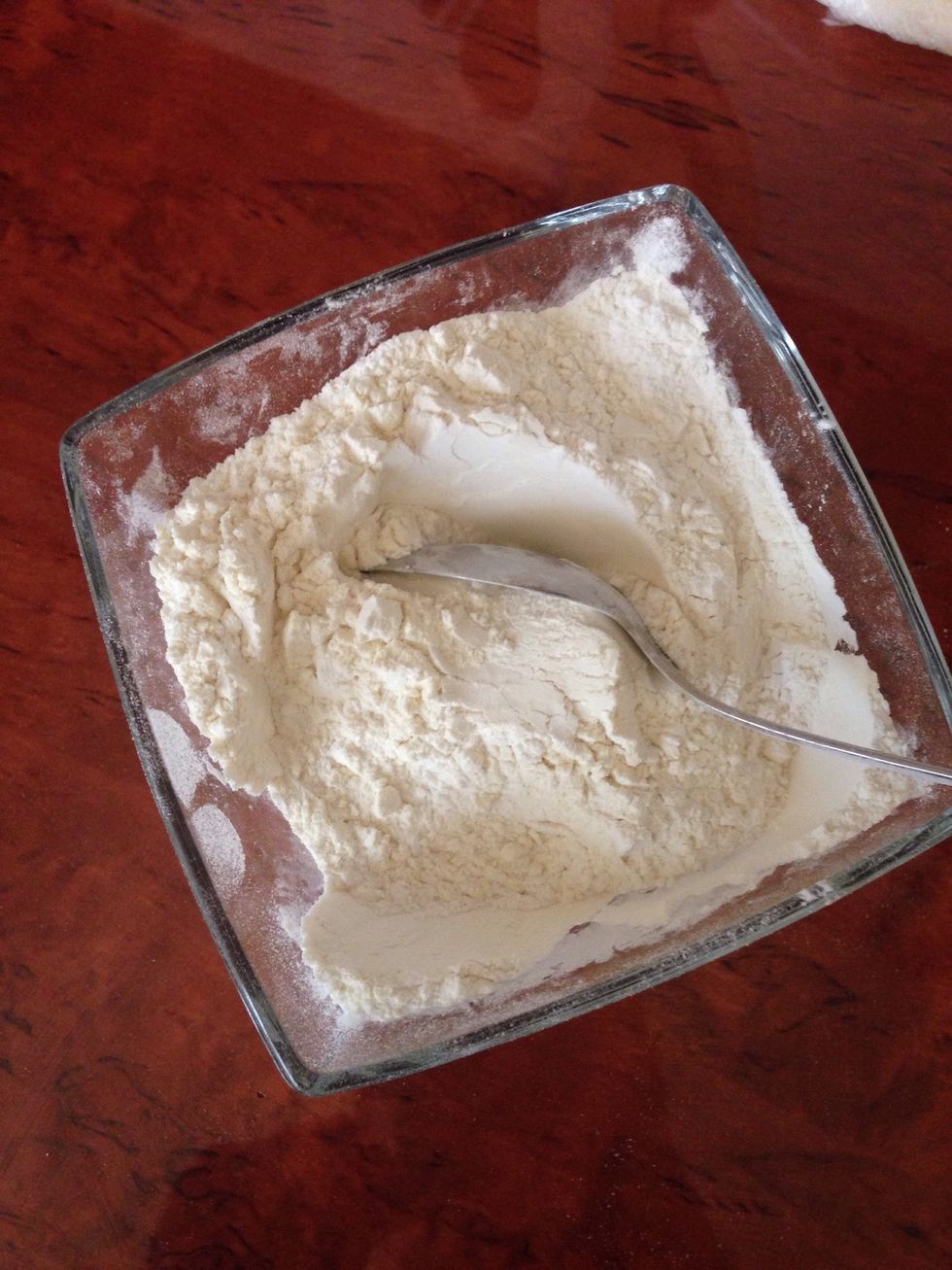 Mix your dry ingredients and put aside.
Beat the egg yolks with 50 g of sugar and vanilla, then fold in the dry ones and whites very carefully, alternating with each other.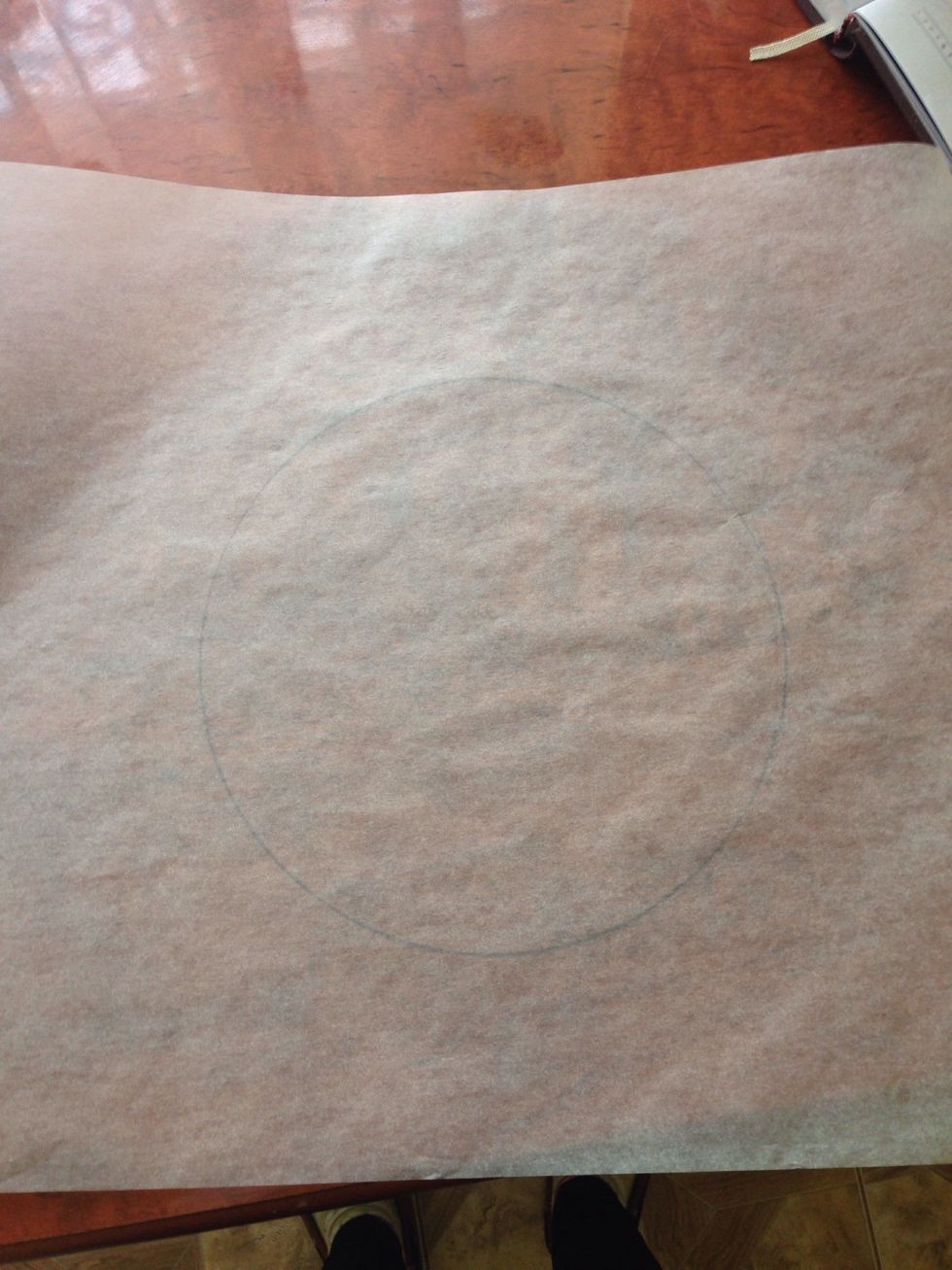 Draw 22sm round shape on the parchment paper, turn up and pour half of the batter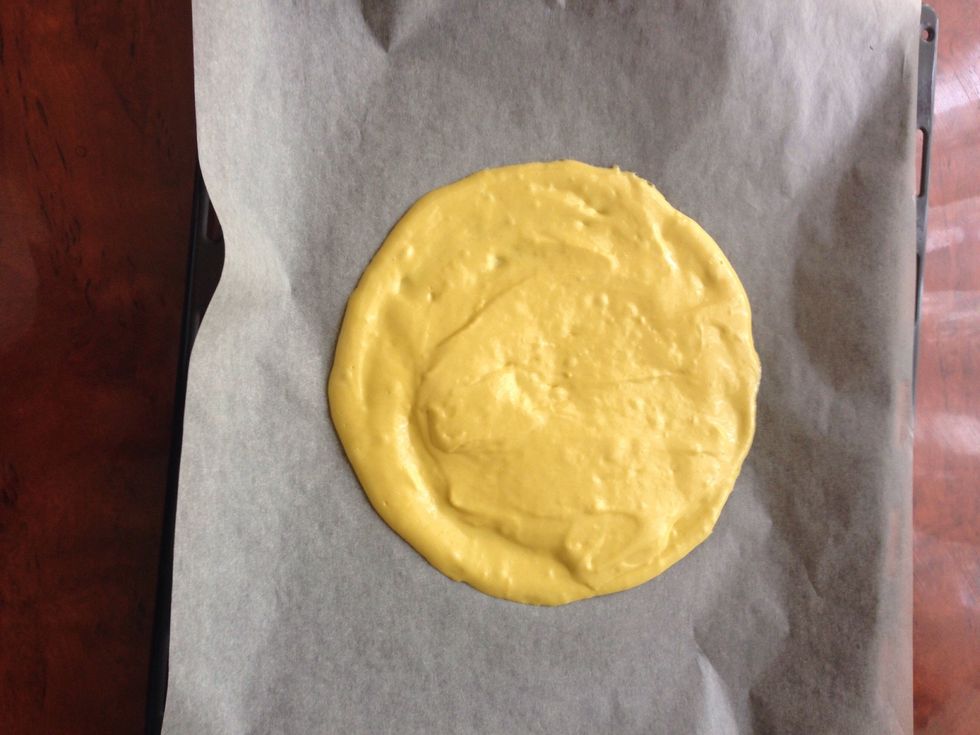 Give an oval shape like the picture and bake at 180C preheated oven for 10-12 minutes... Be attentive not to burn them.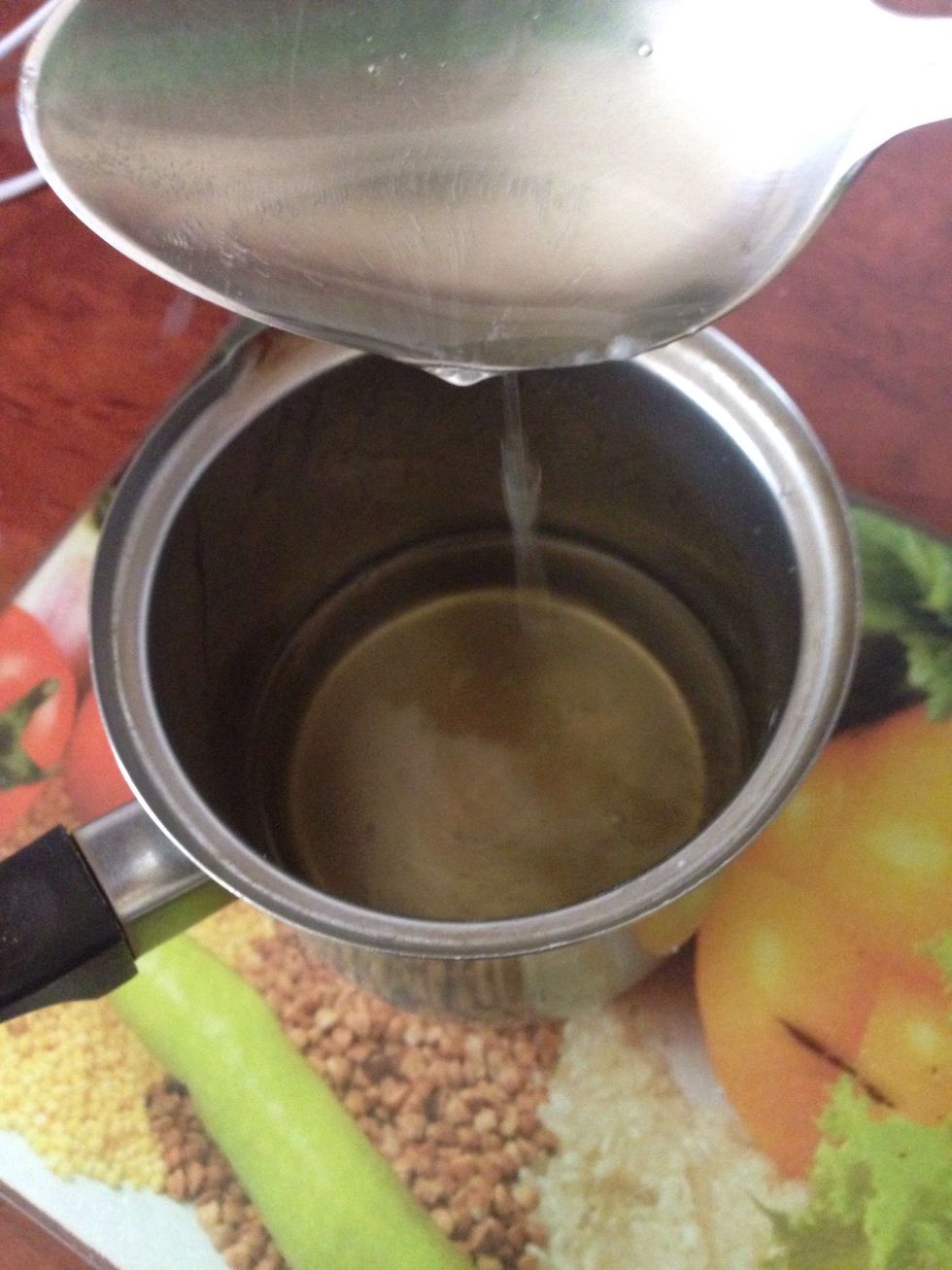 While the sponge is baking lets make the syrup. Put the sugar and water into a pan and bring to boil, as far as the sugar dissolves and it starts to boil take off the heat and add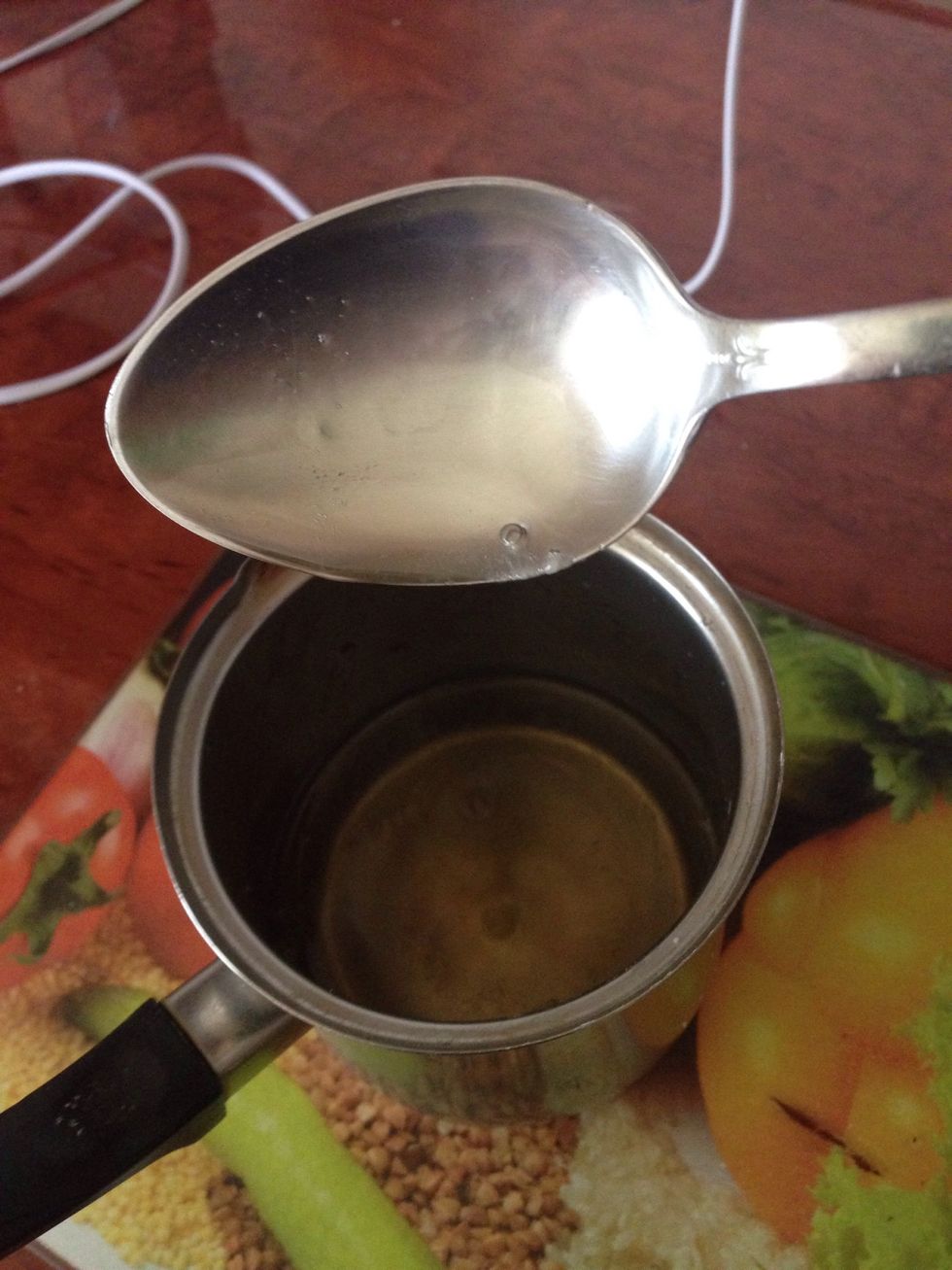 as far as the sugar dissolves and it starts to boil take off the heat and add the alcohol.
Here are the ready sponges. Smell amazing🙈🙈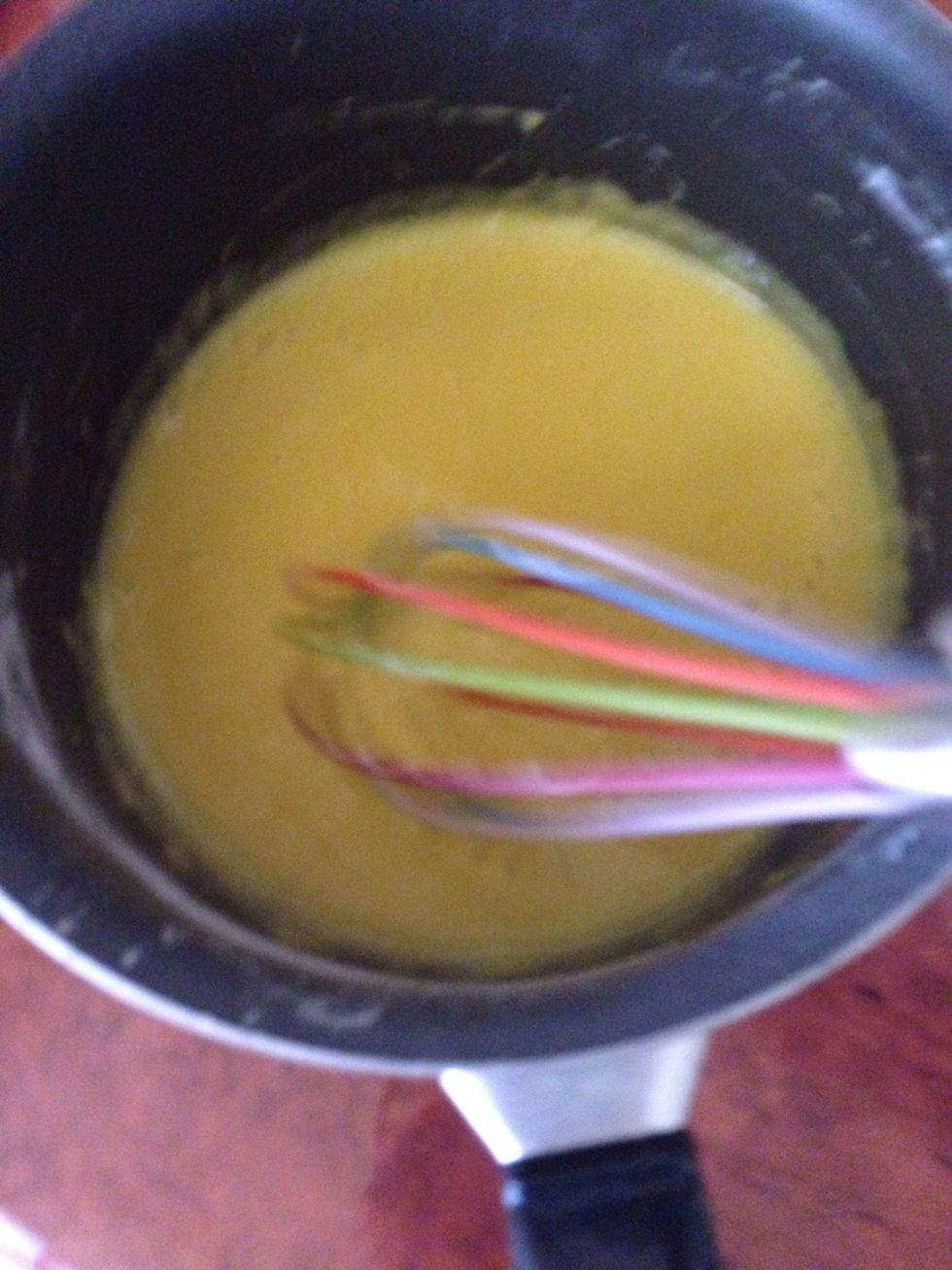 Pour the milk and 100 g sugar into a pot and bring to boil. in another heatproof pot add the eggs 100g of sugar an vanilla and whisk very well, then add the starch and hot milk. Whisking constantly.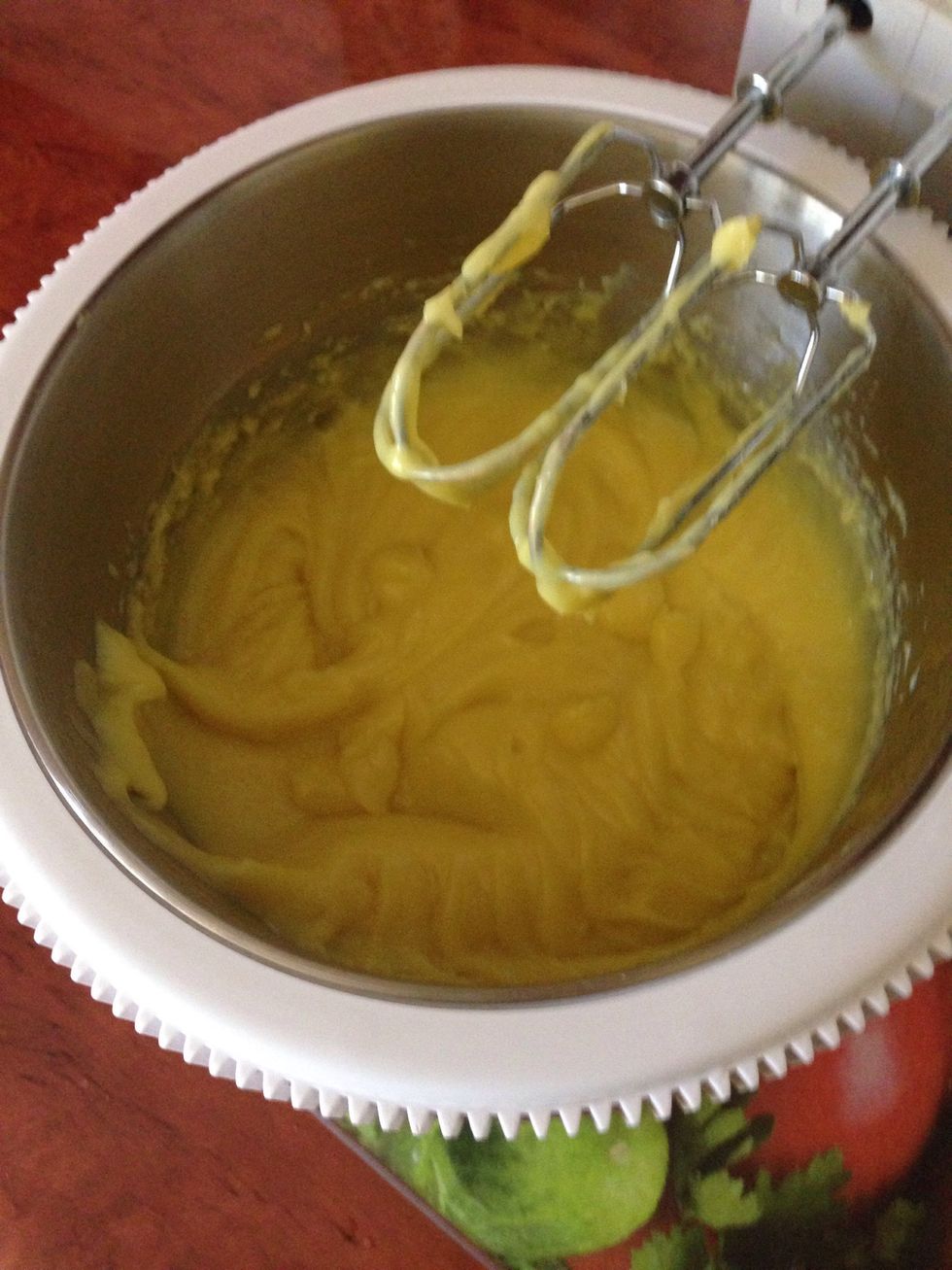 Bring back to heat and whisk until thickens. Take off the heat add 100g butter . Mix and put aside to cool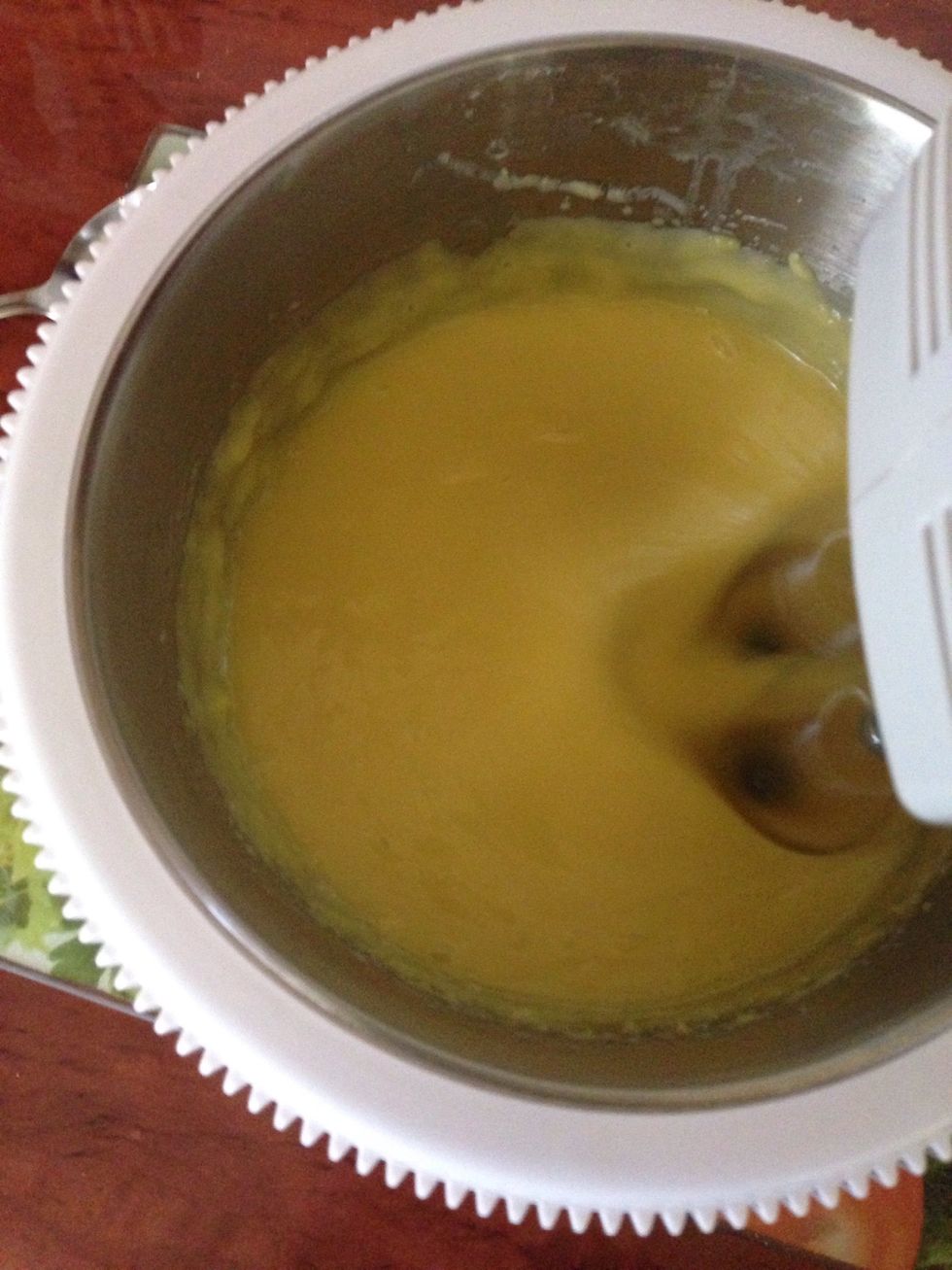 As it cools down add the remaining butter and the melted gelatine( I forgot to show the way of melting it, but if you'll have any problem just comment below and i will explain).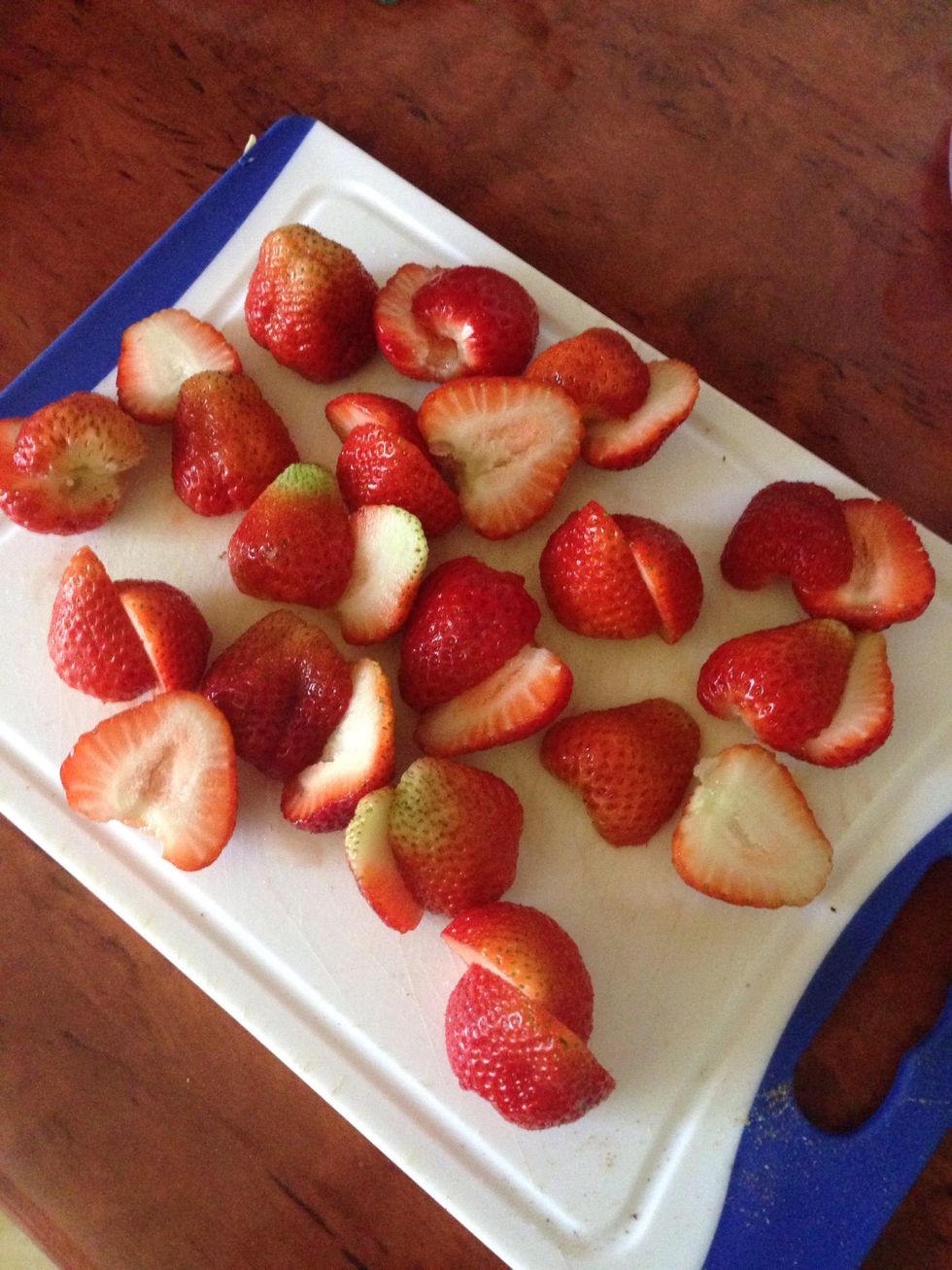 Now take the strawberries and cut them in halves( BTW these strawberries grow in our garden, I just picked them up in the morning.. So fresh and sweet)😊😊😊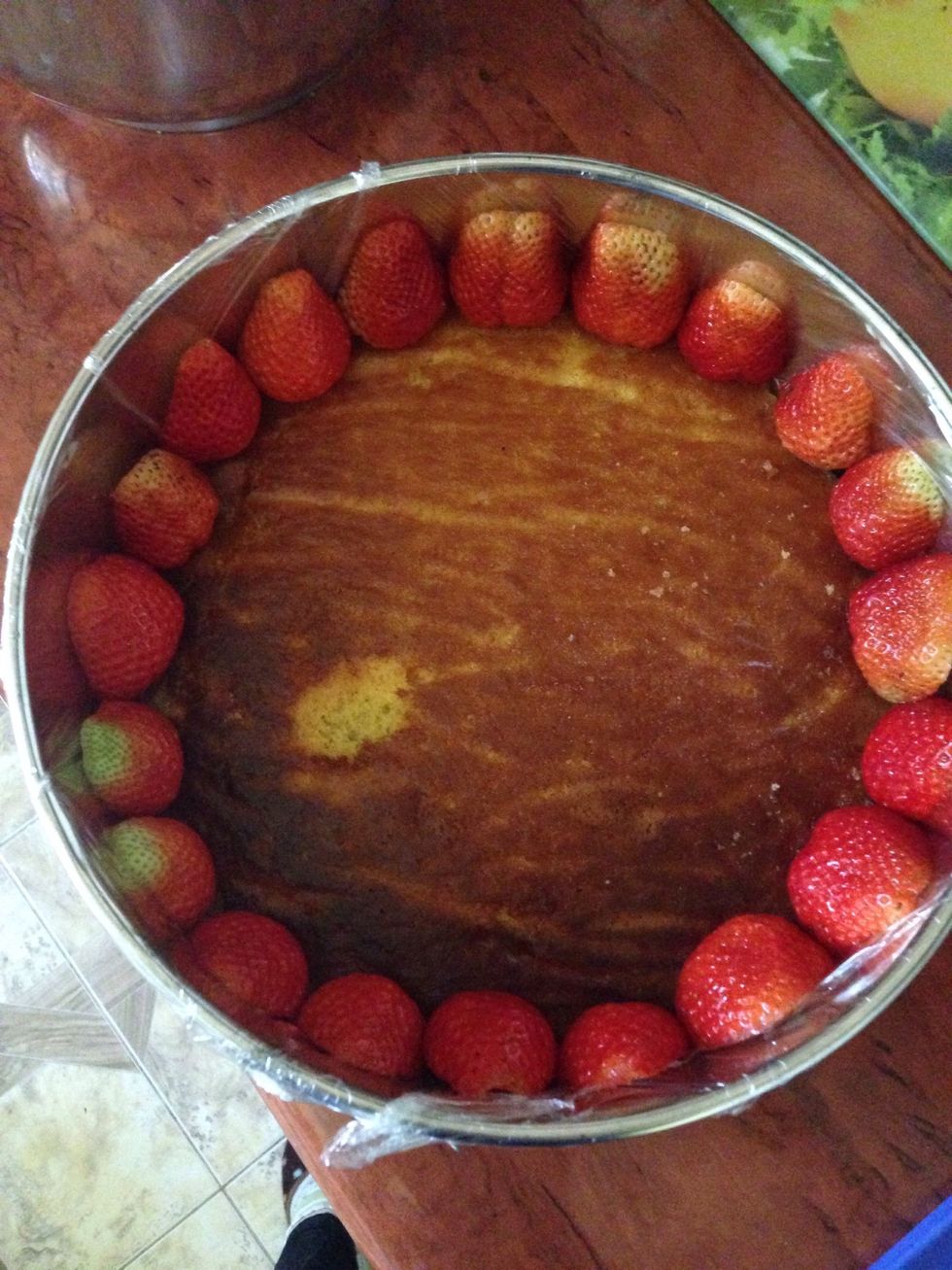 Put the first sponge into the pan and wrap the sides of the pan with plastic wrap. Spread the syrup around the sponge and line the berries in the way shown here.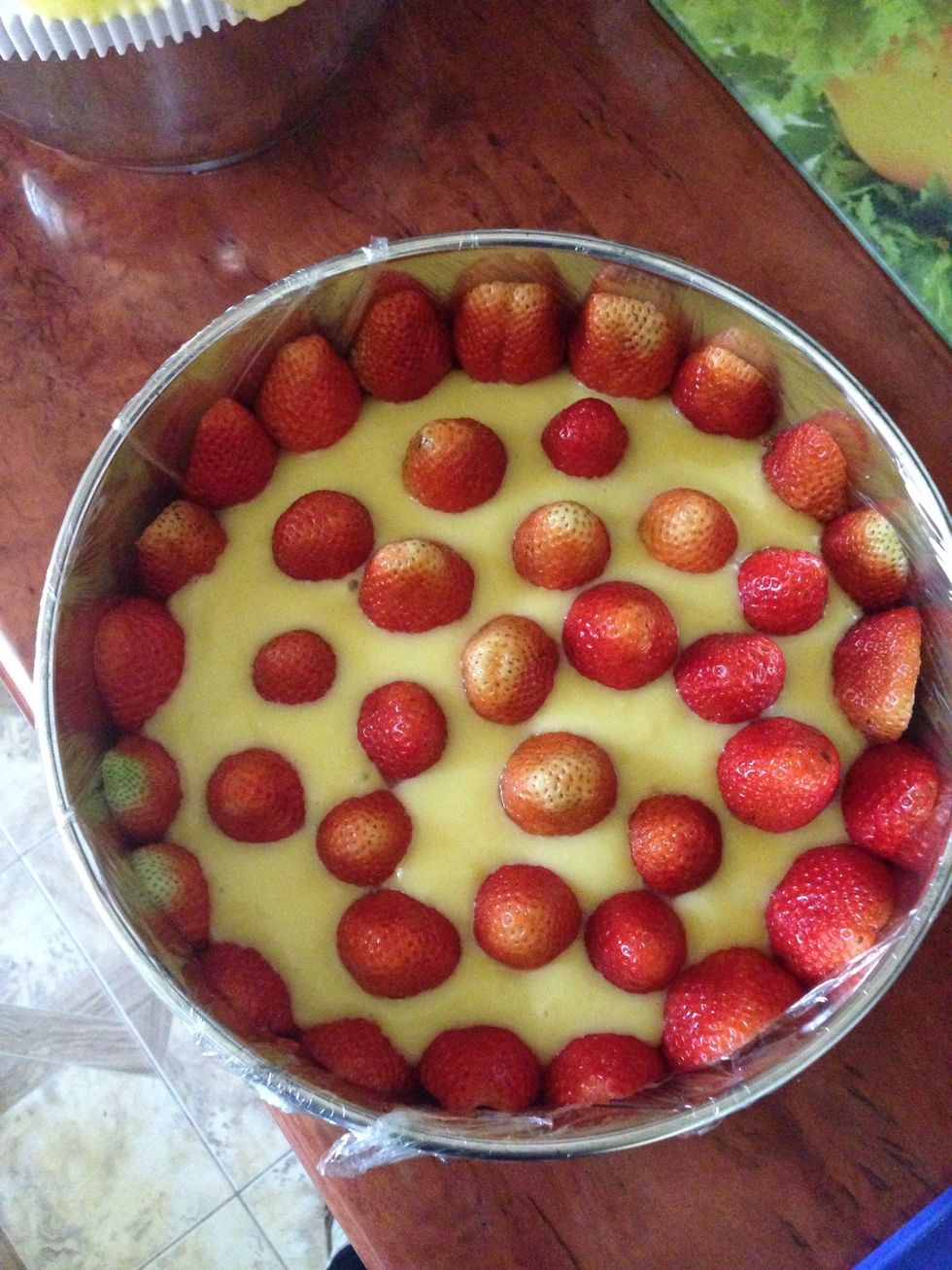 Pour half of the cream and add some whole strawberries in the middle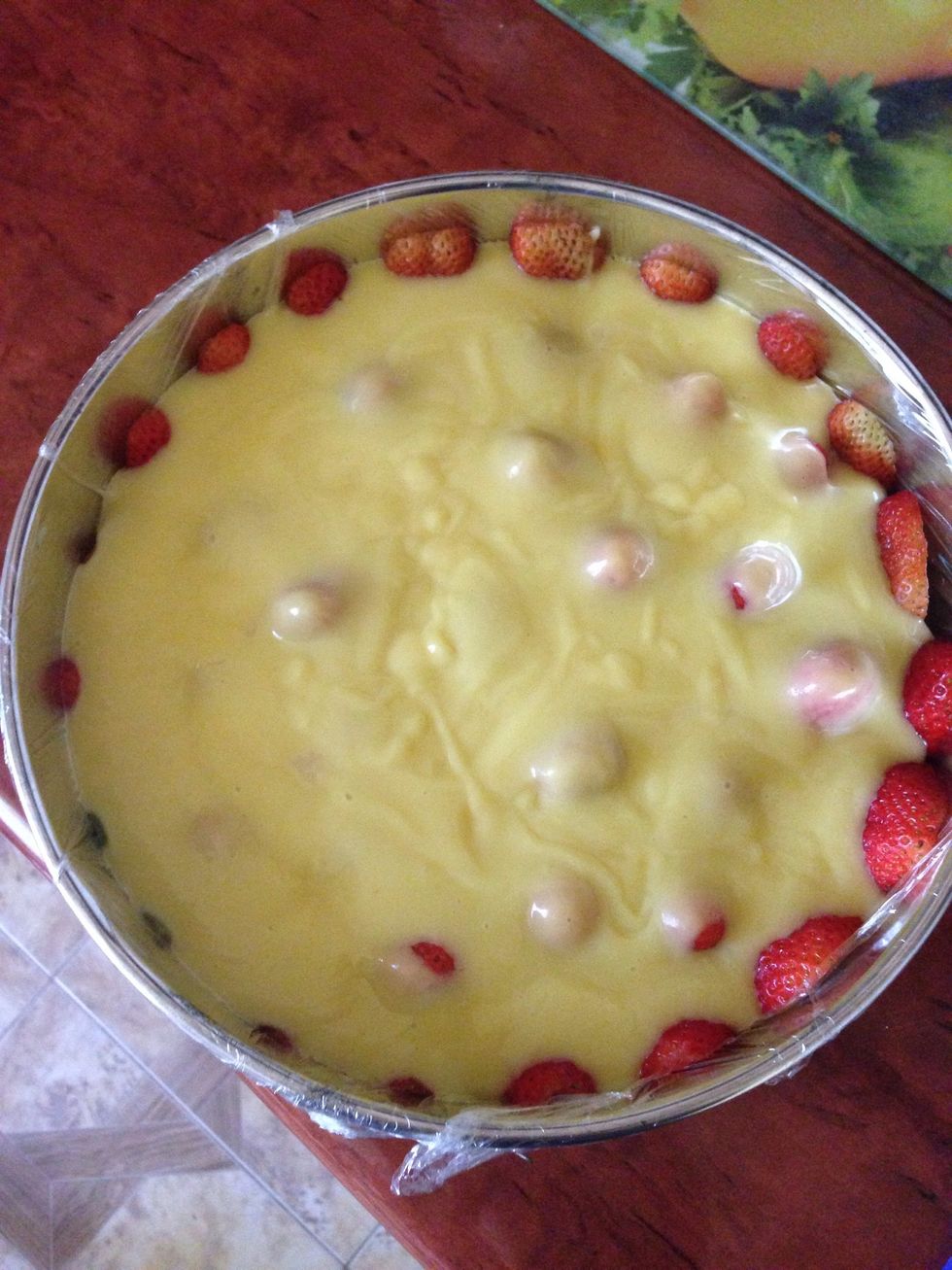 Cover with the other half of the cream.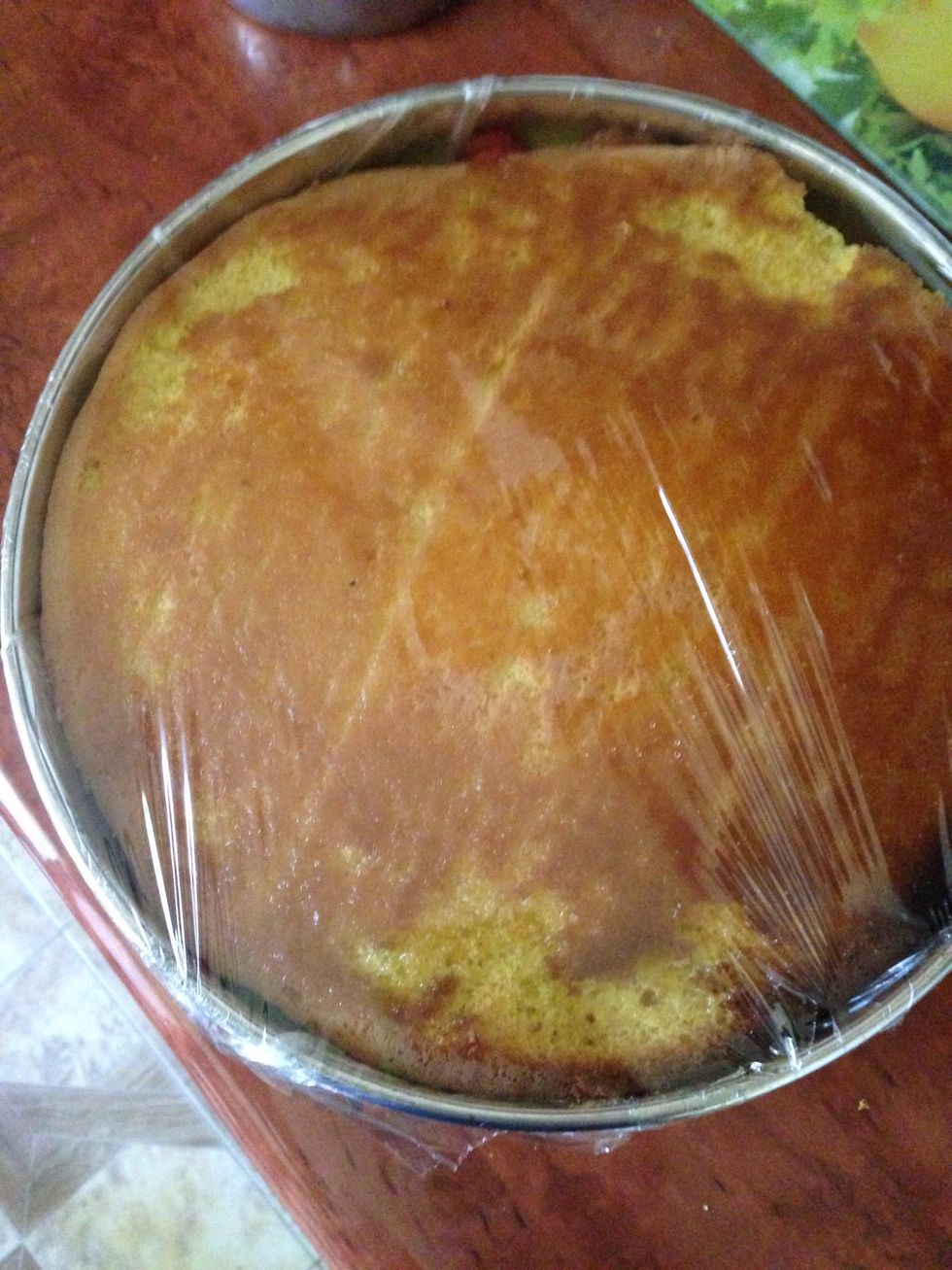 Put the other sponge on top of the cake, spread with syrup. Cover with wrap and take to fridge for about 8 hours.
And our cake is ready to dig in😄😄
Gorgeous.. Right?
For the sponge cake
3.0 Eggs
100.0g Sugar
50.0g Flour
1.0tsp Vanilla
1.0tsp Baking powder
25.0g Corn starch
For the custard
400.0ml Milk
200.0g Sugar
3.0 Eggs
6.0Tbsp Starch
200.0g Butter
15.0g Gelatin
50.0ml Boiled water
10.0g Vanilla
For the syrup
100.0g Sugar
100.0g Water
1.0Tbsp Brandy( optional)
For the filling
700.0g Fresh strawberries