How to make french bistro tarte au chocolat
A French bistro staple, a rich chocolate tart is rich smooth and creamy. Your tongue will love it but your doctor might hate it. The sweetest sin, I'd say. I hope you'd like it. Enjoy! 💗💗💗
5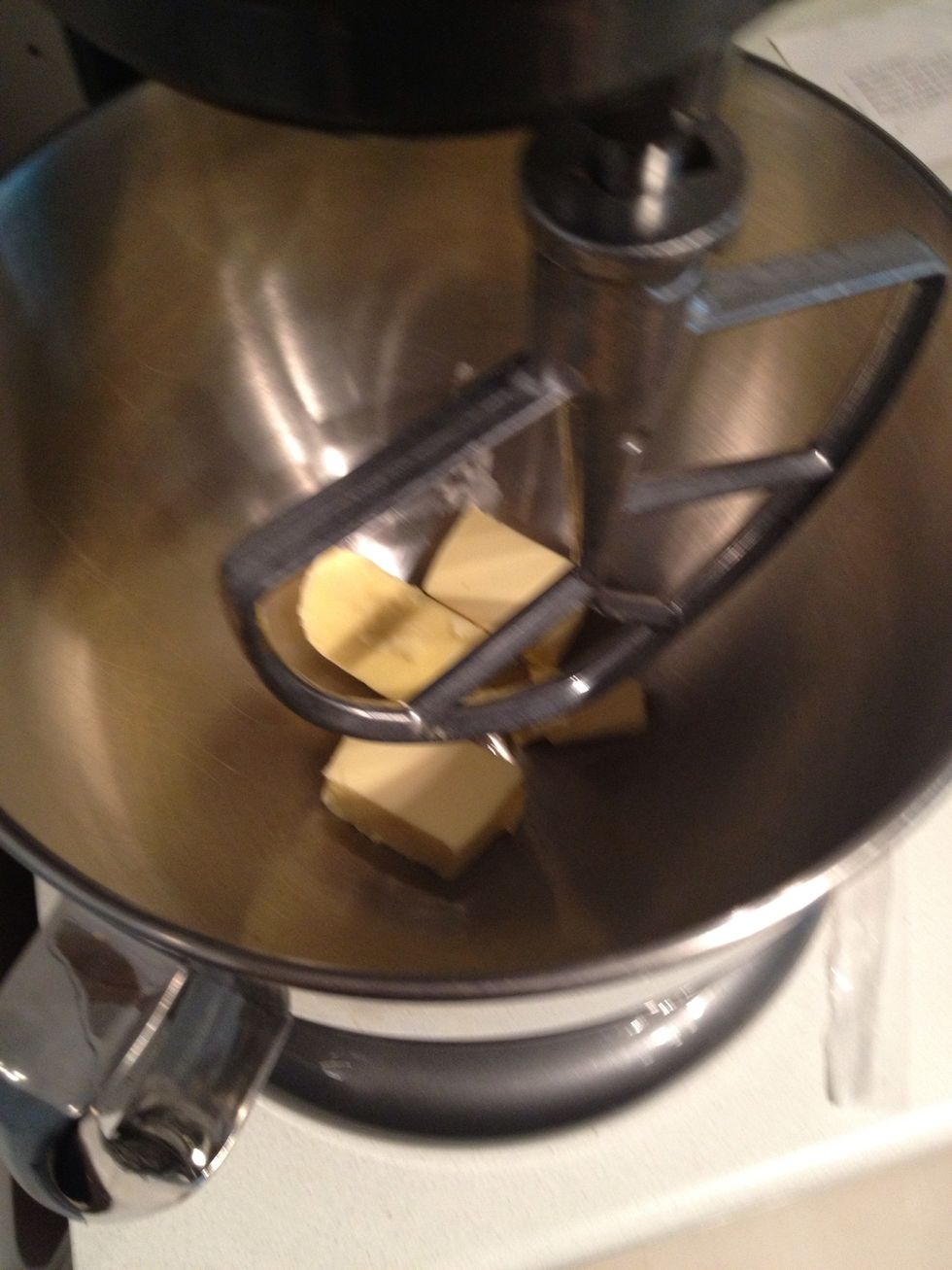 Cut and Put soft butter (this is abt 1/2 cup in US term) in the mixing bowl. (I cut cold ones and leave it in there until soft)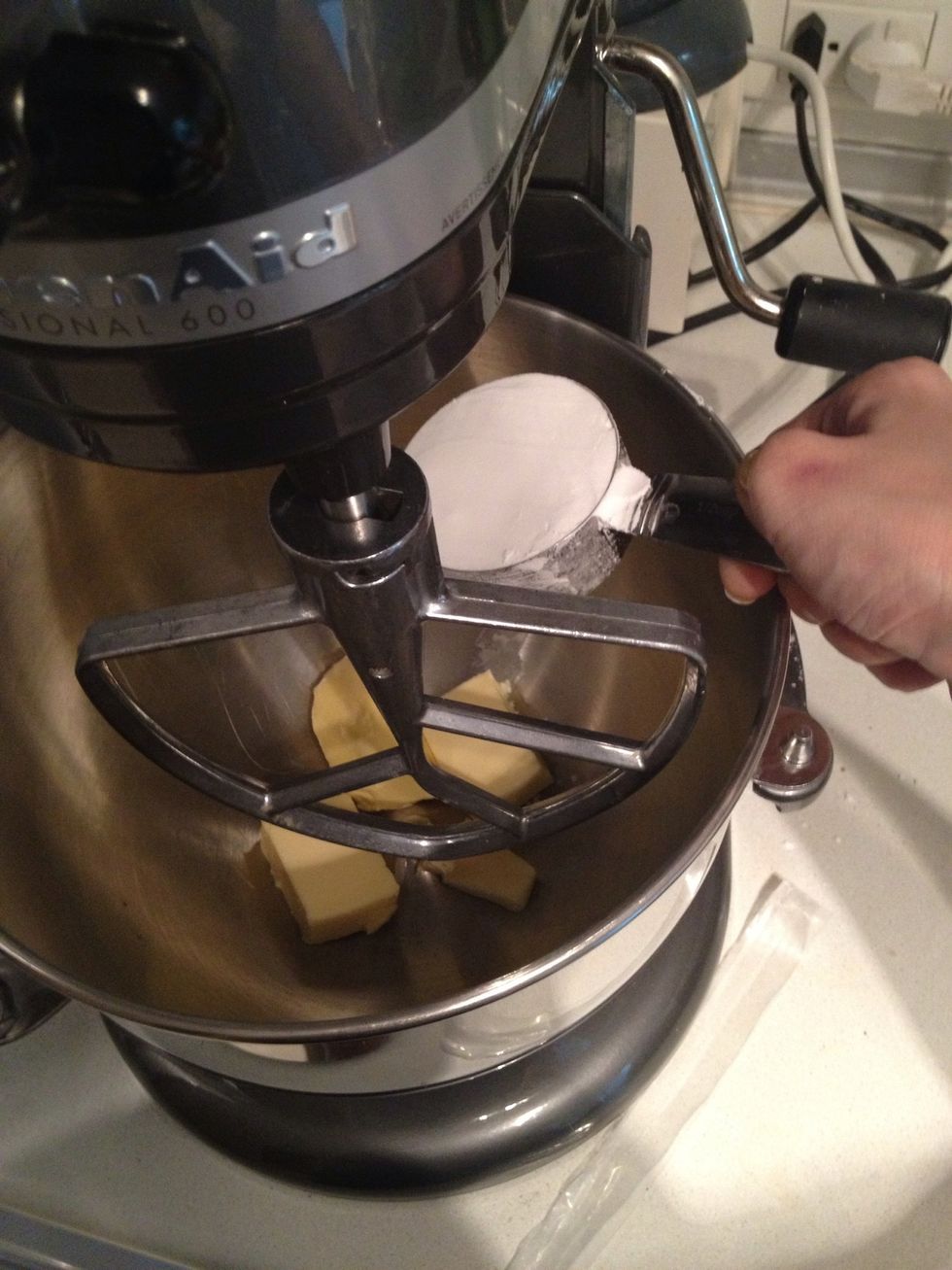 Add 1/2 cup of icing sugar. Blend until creamy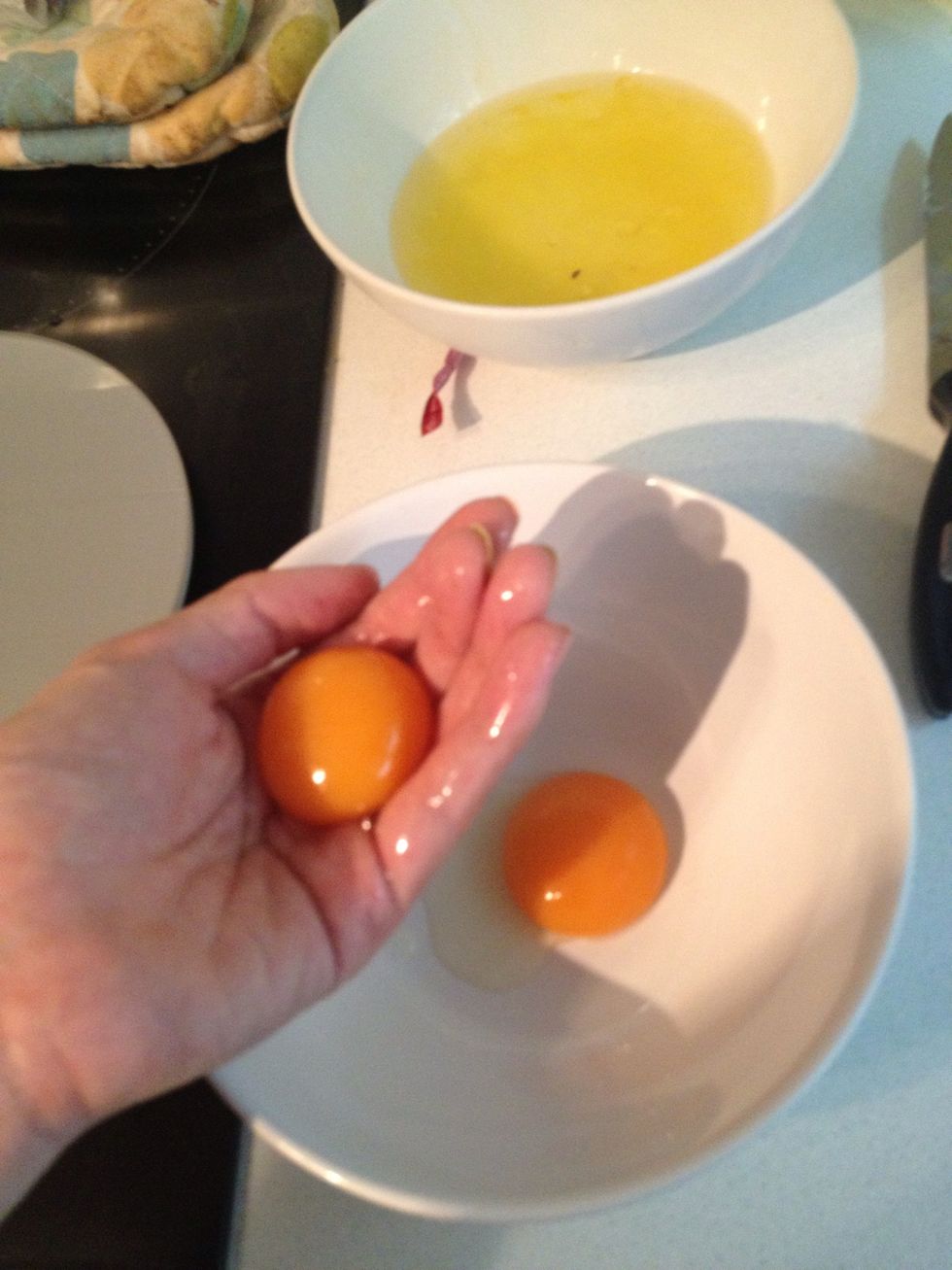 Separate the yolks. V use this instead of whole eggs as we need extra soft and tenderness.
Add the yolk one at a time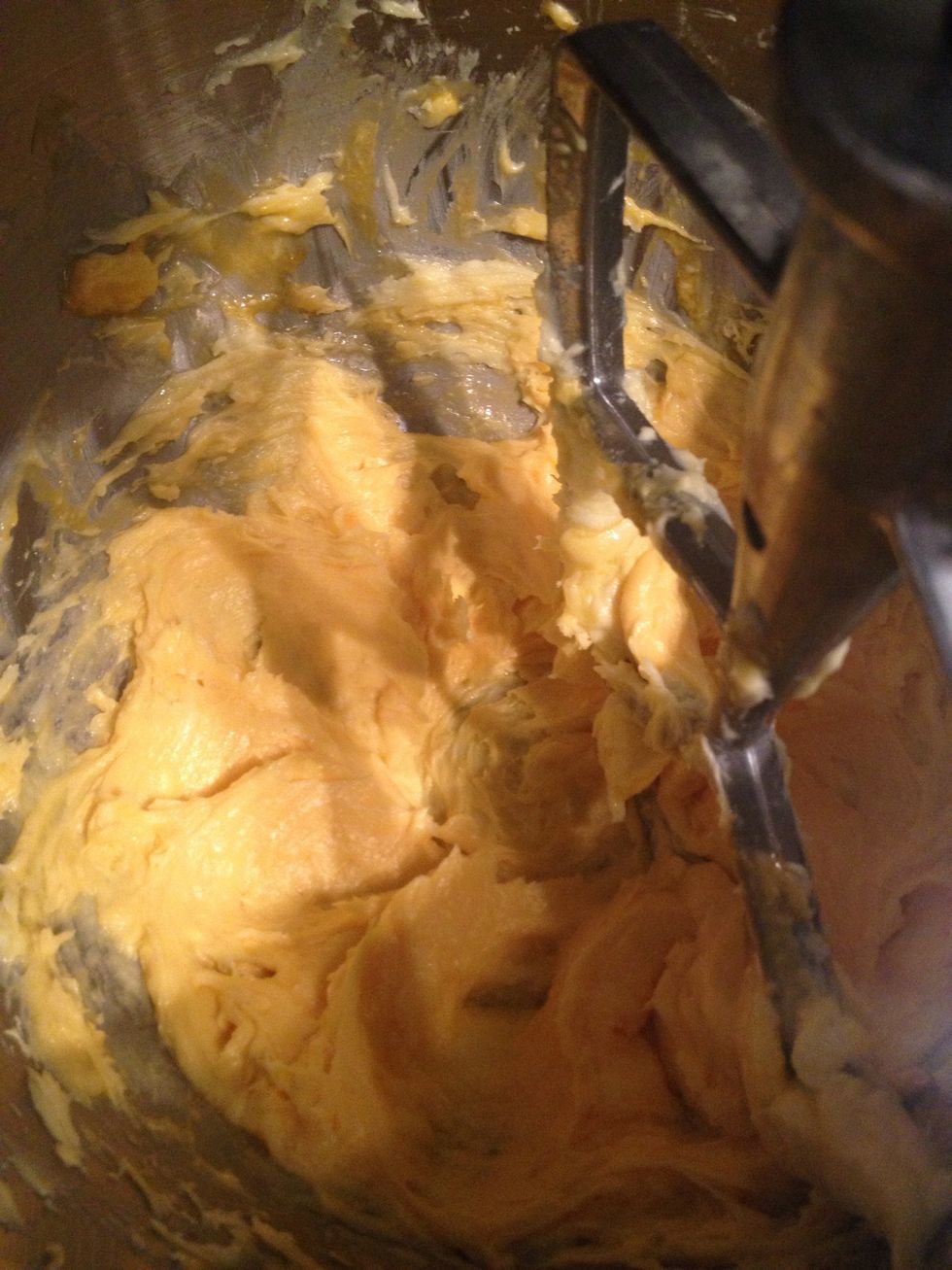 Blend until smooth. Don't forget to scrape down the side as u go. It's really important process, when u r dealing with butter.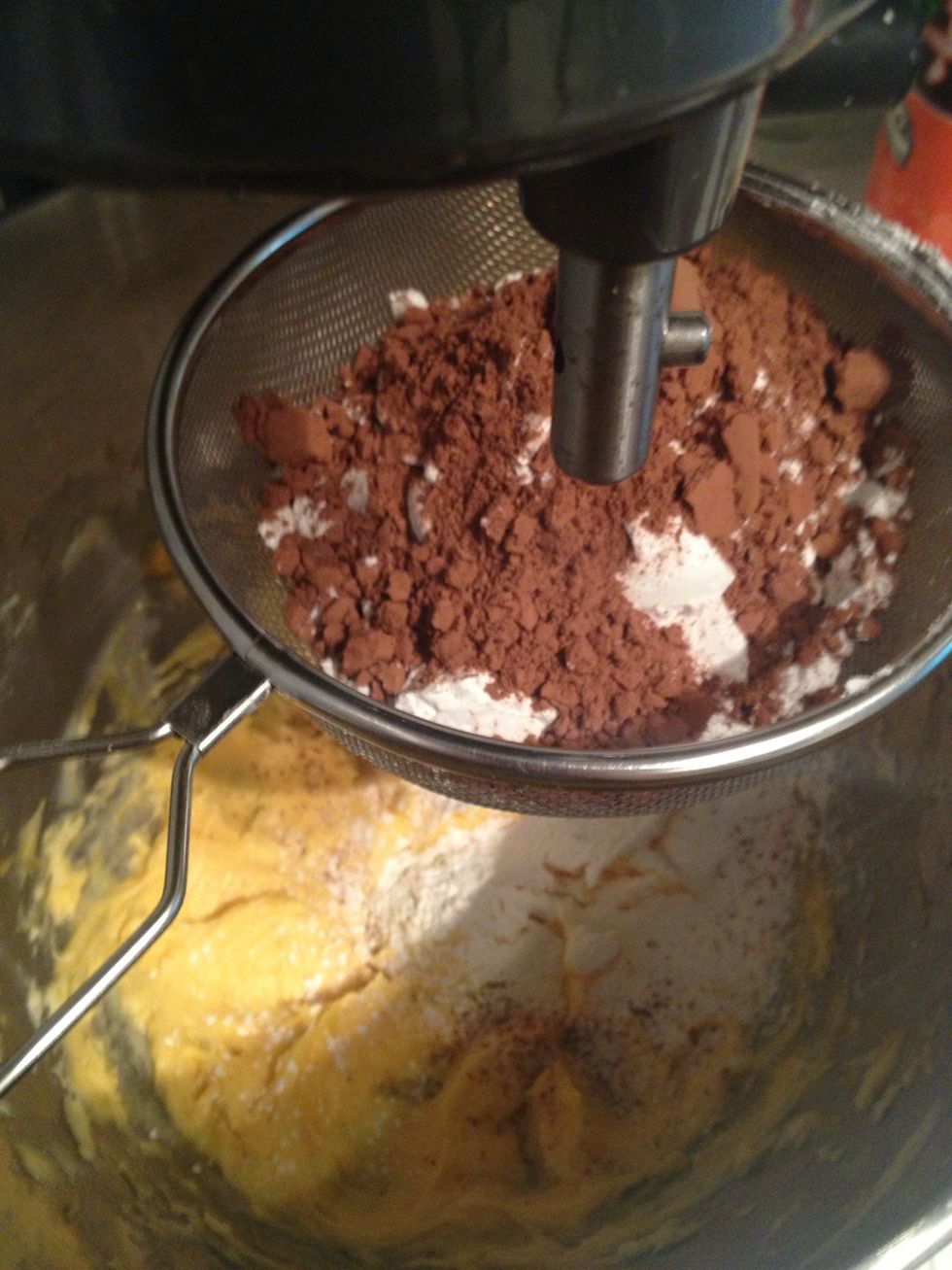 Sift flour, cocoa powder, corn starch and salt. The corn starch is optional. It helps keeping your crust tender but crunchy.
Mix until smooth like soft clay dough.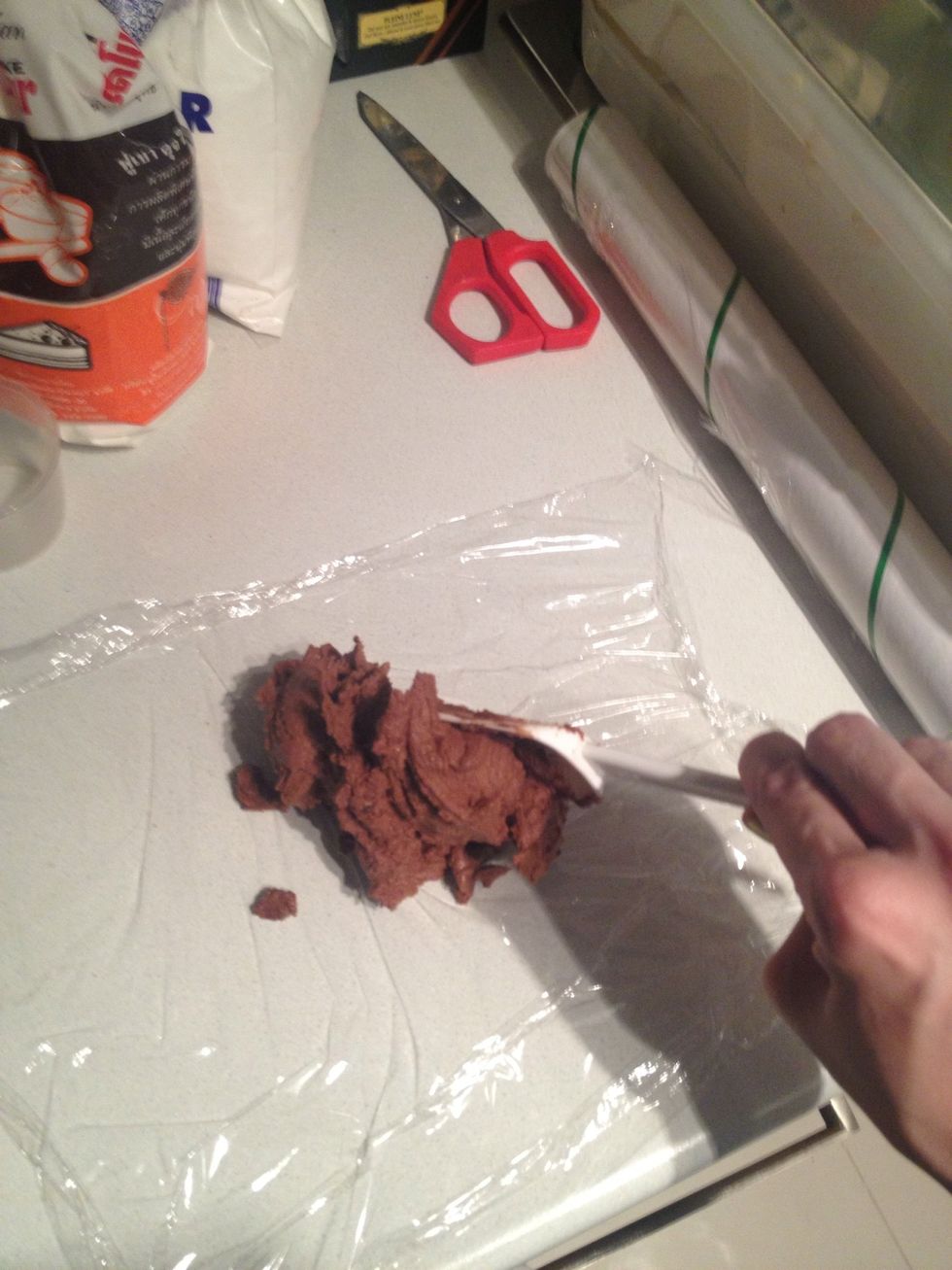 Put on plastic wrap.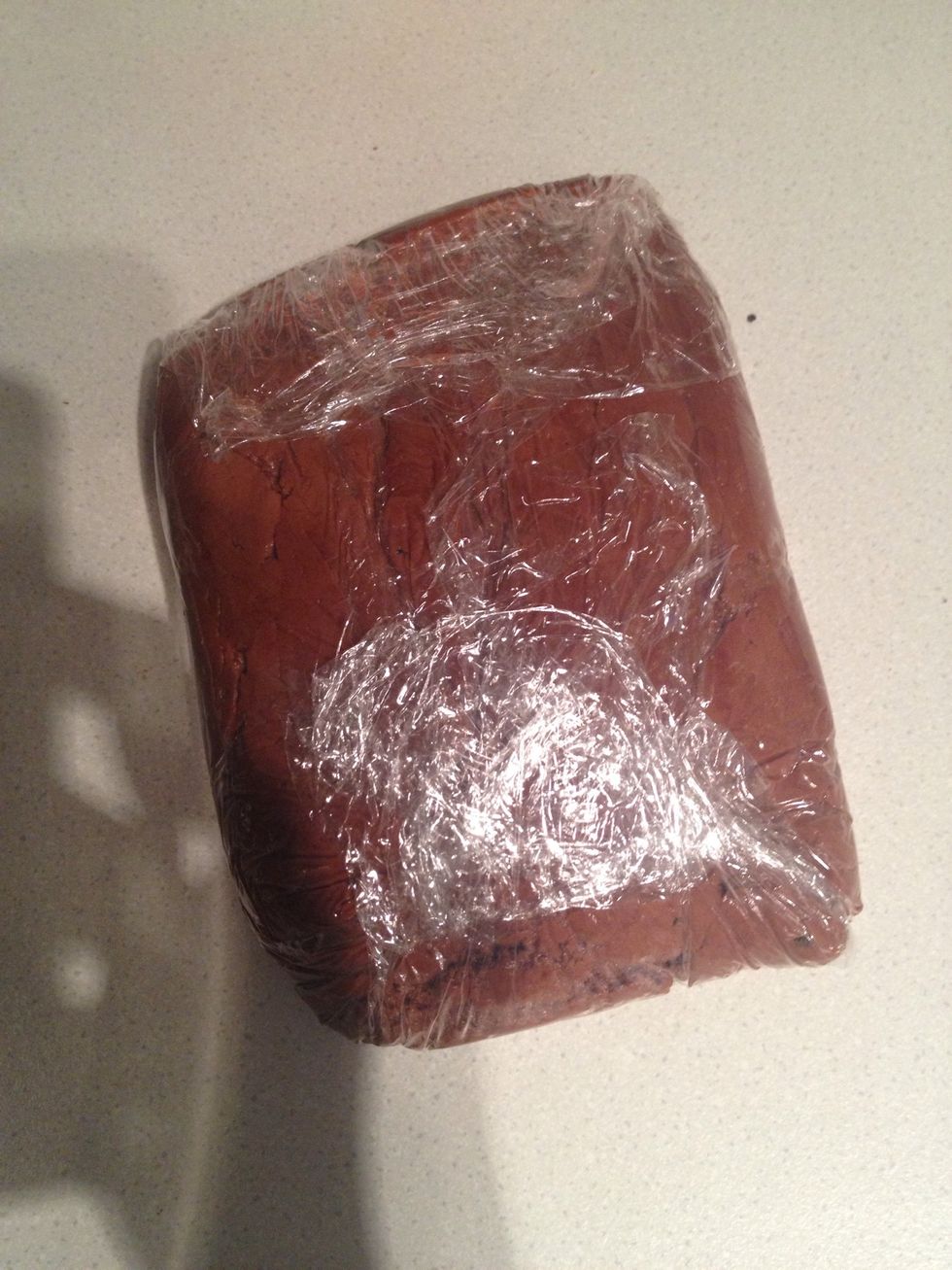 Wrap into either rectangle or round shape. You'll roll that shape on to your tart pan later.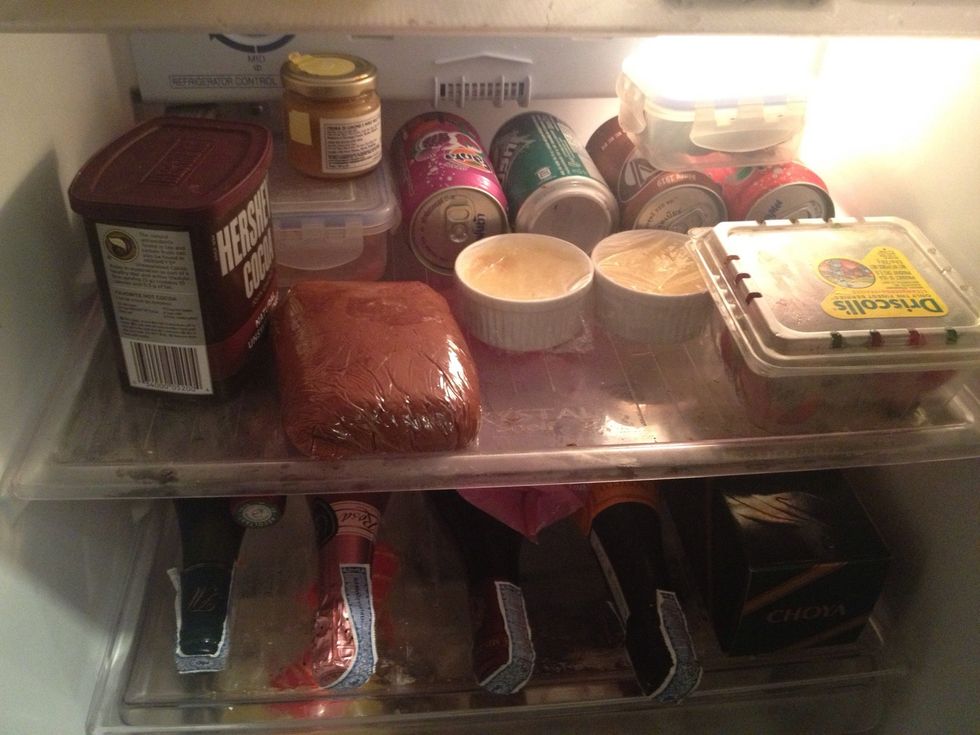 Stick in the fridge for at least 2 hr. to set
At this point if you are lazy. You can just slice the chilled dough up and bake at 160 C or 325 F for 10 min. Then you'll get a chocolate cookies.
Flour your working space take out a portion that fits your pan and roll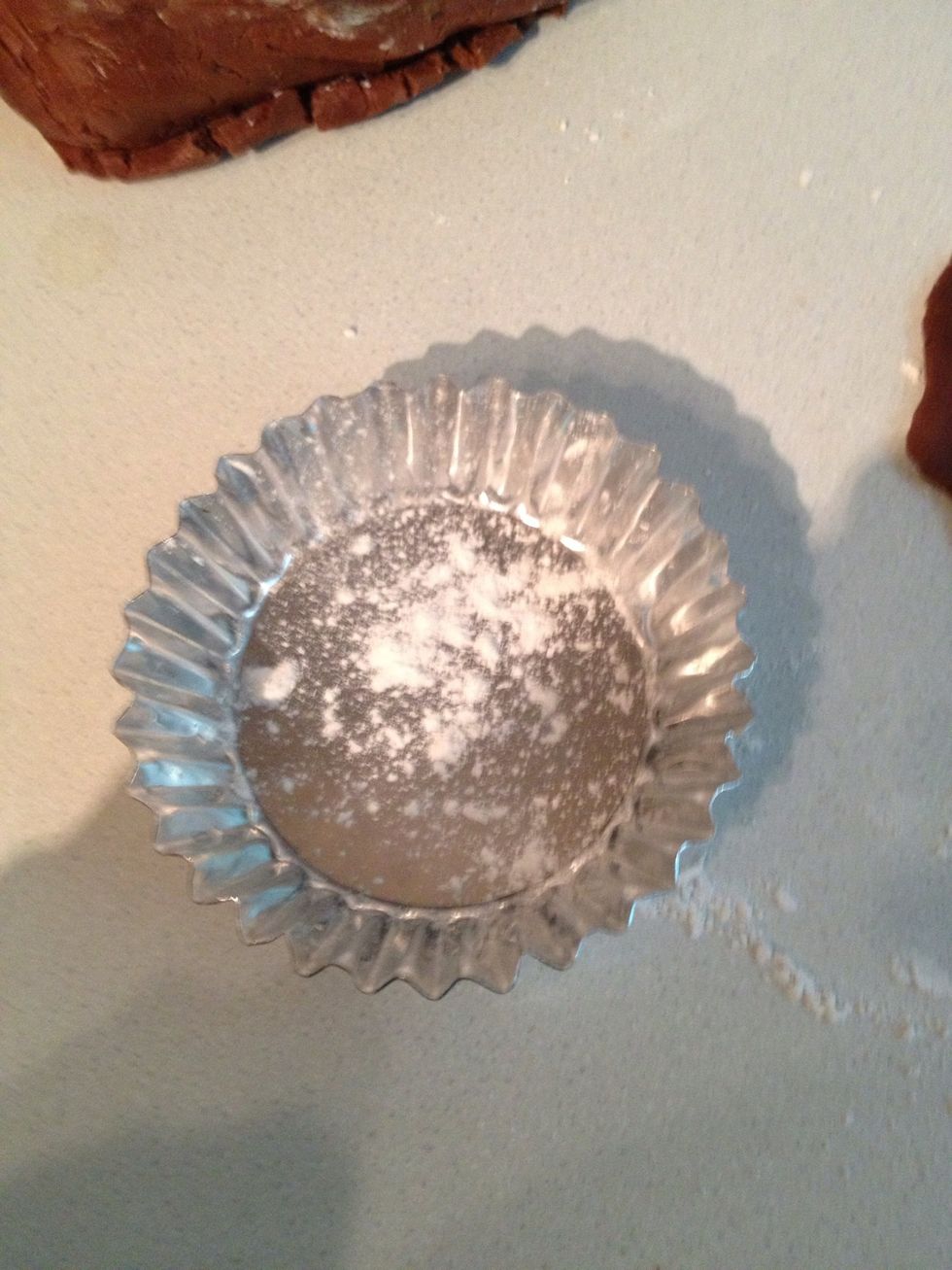 Flour the pan lightly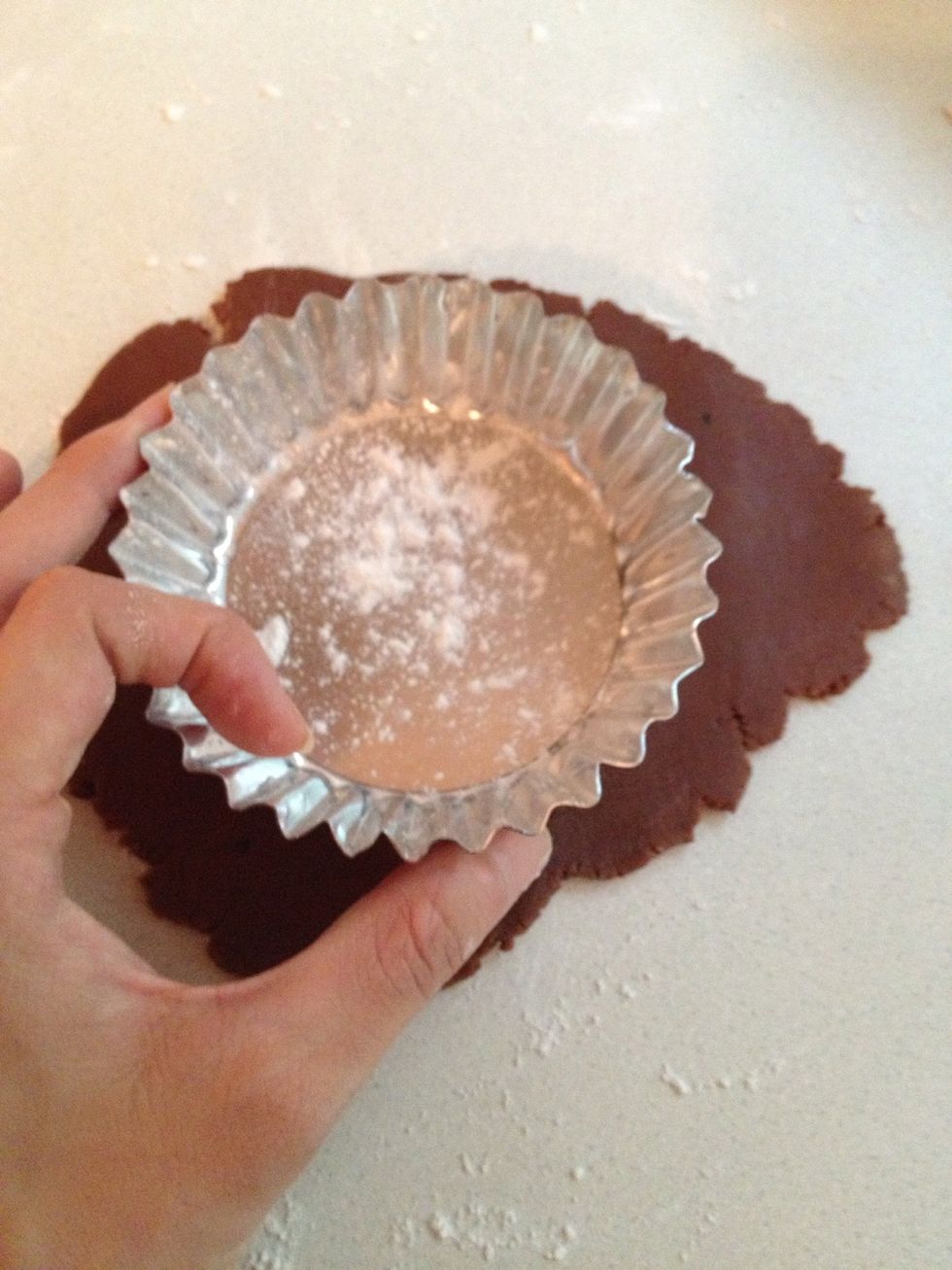 See if it's fit the slice the pan under the dough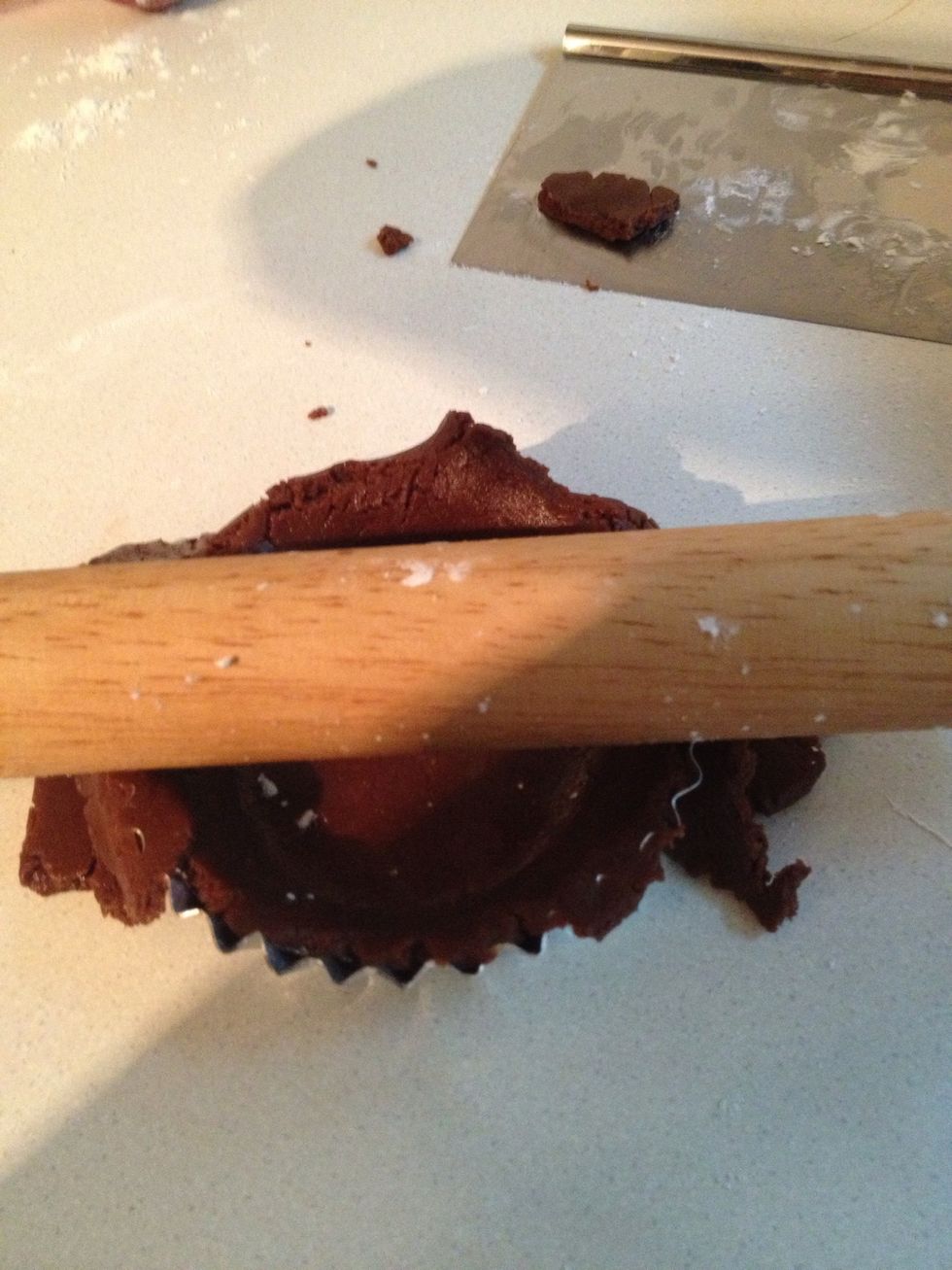 Roll the pin over to get rid off the excess dough.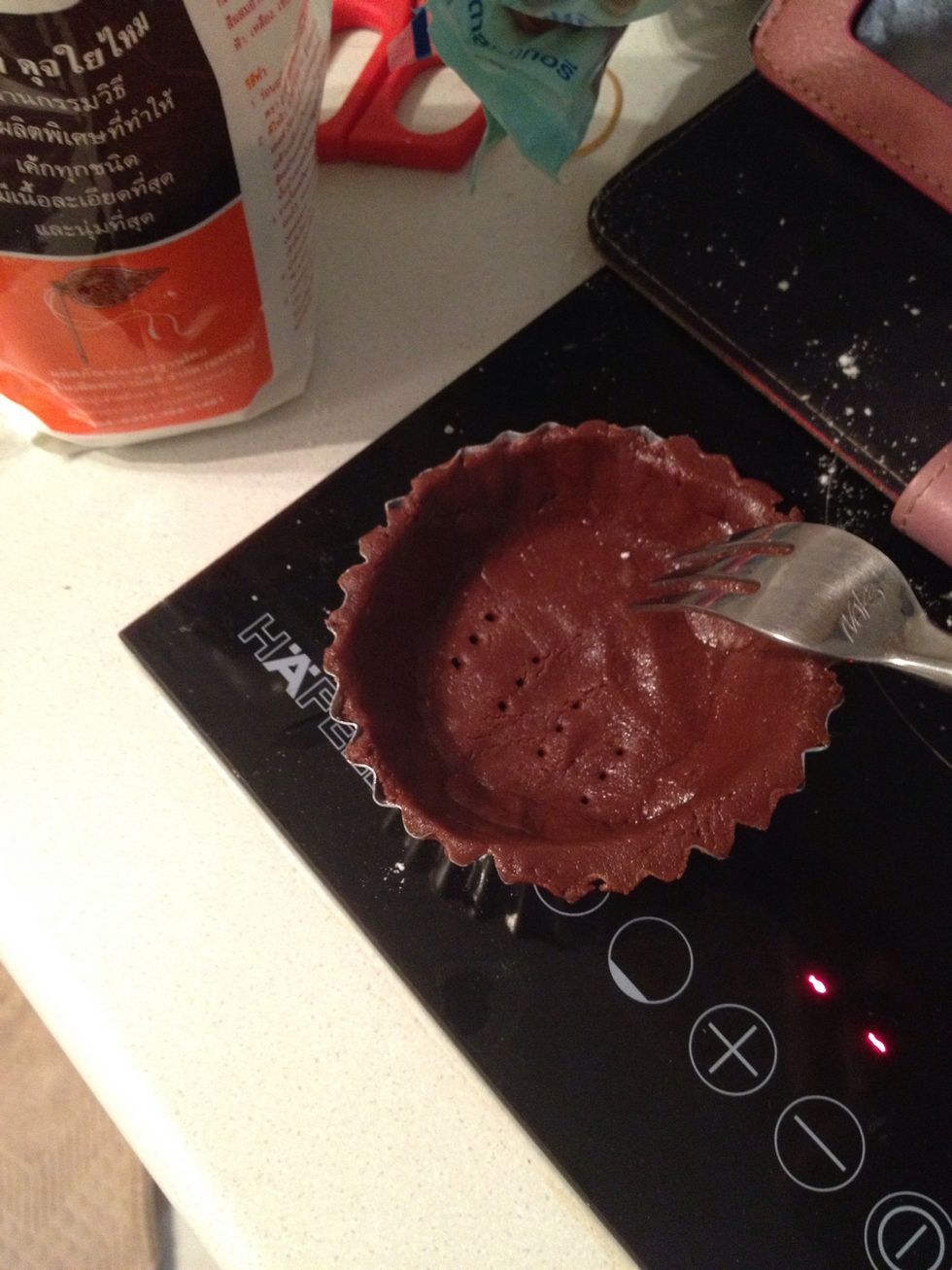 Poke a lot of holes to vent the heat, or your crust will boast up and explode.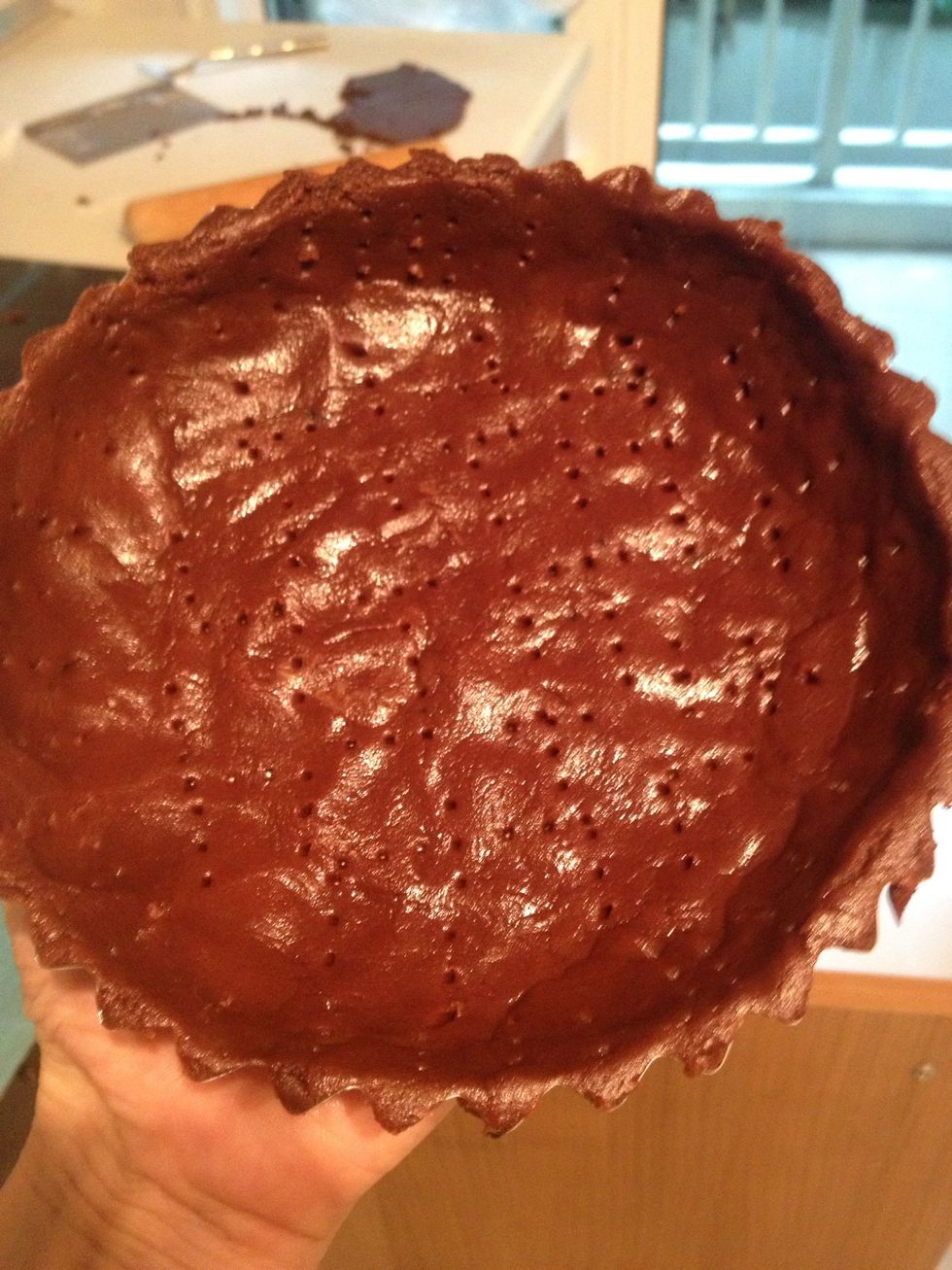 Dent the side too.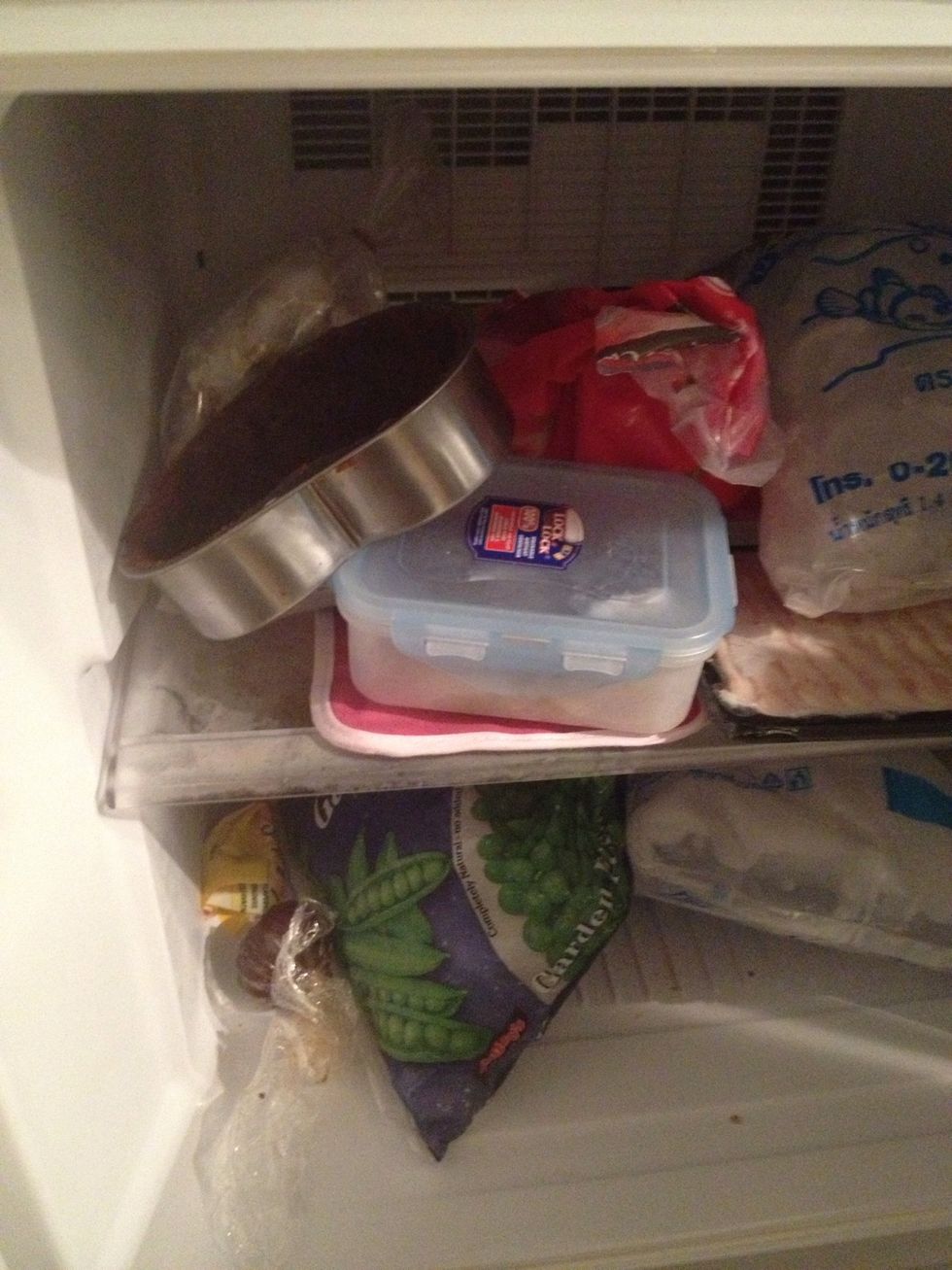 Stick it in a freezer for a good 20 mins.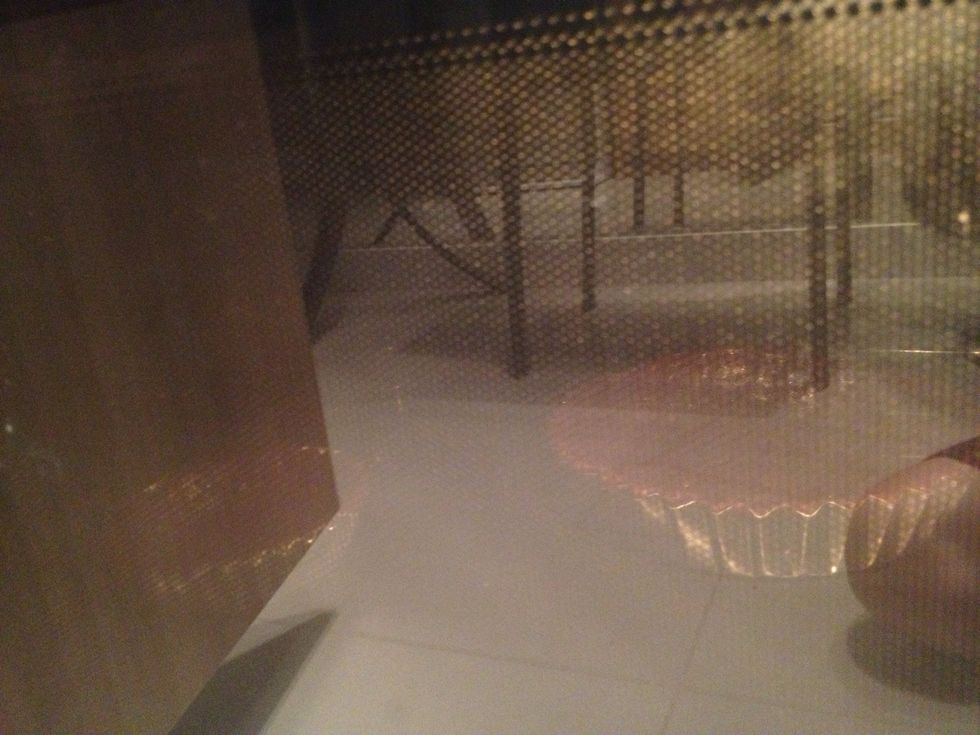 Bake at 180c or 350f for 18 min.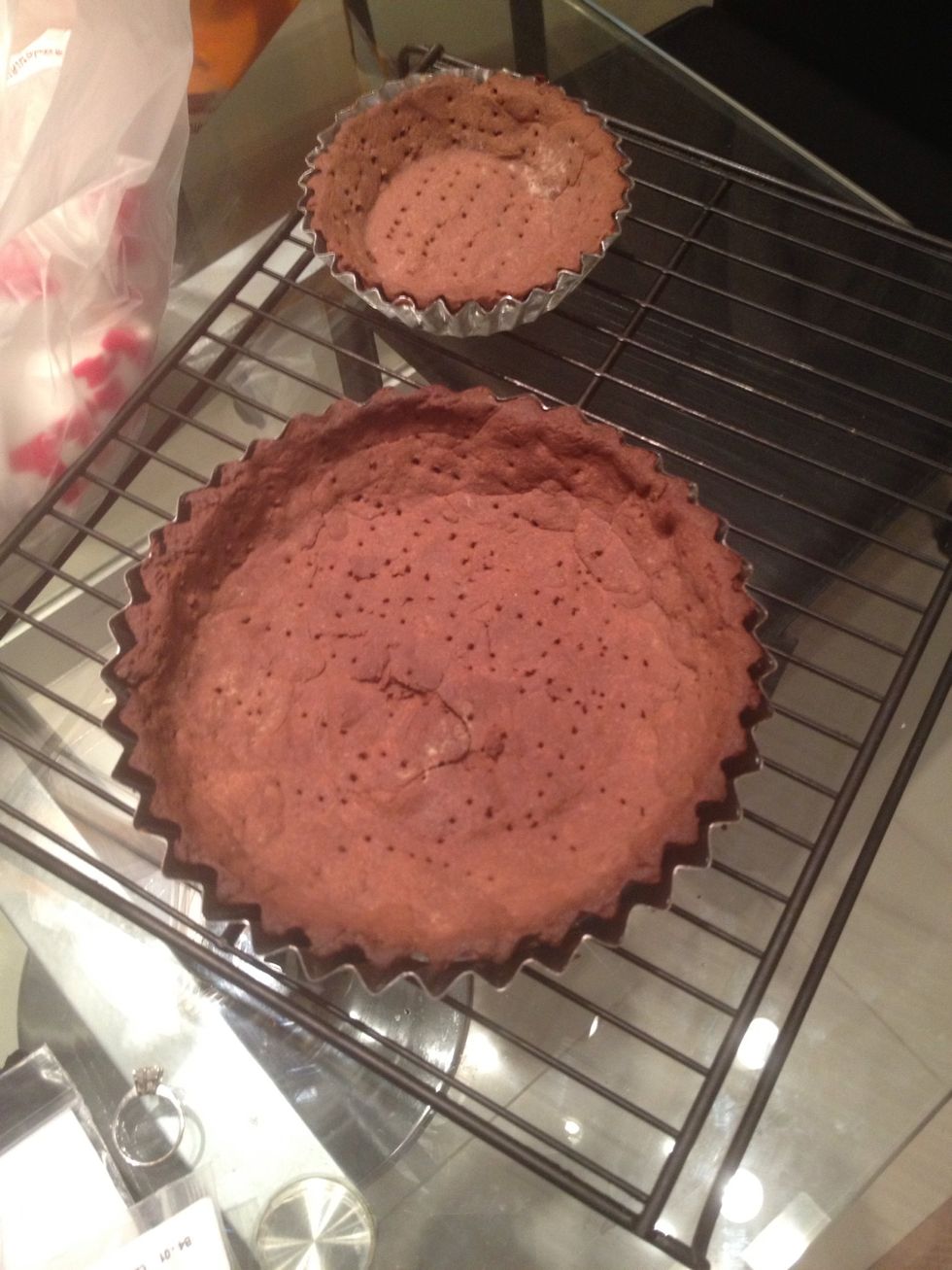 Take out, cool on rack. I didnt poke enough holes on the big one, you can see a bit of a crack in the middle of it. The way to fix it is, as soon as you see it bloat up in the oven, poke more holes.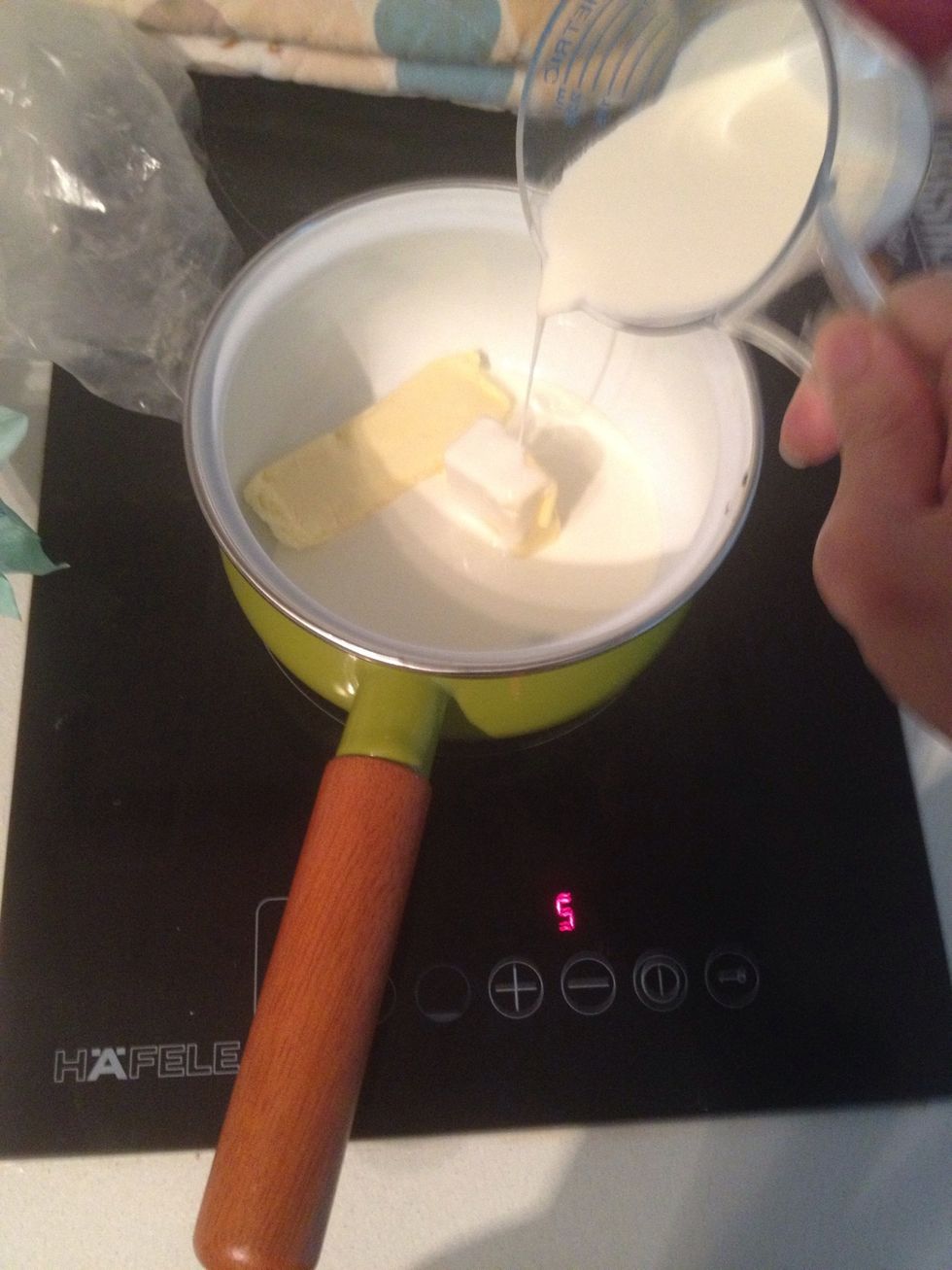 Add 1/4 cup butter and 1/2 cup cream to the pot bring up to simmer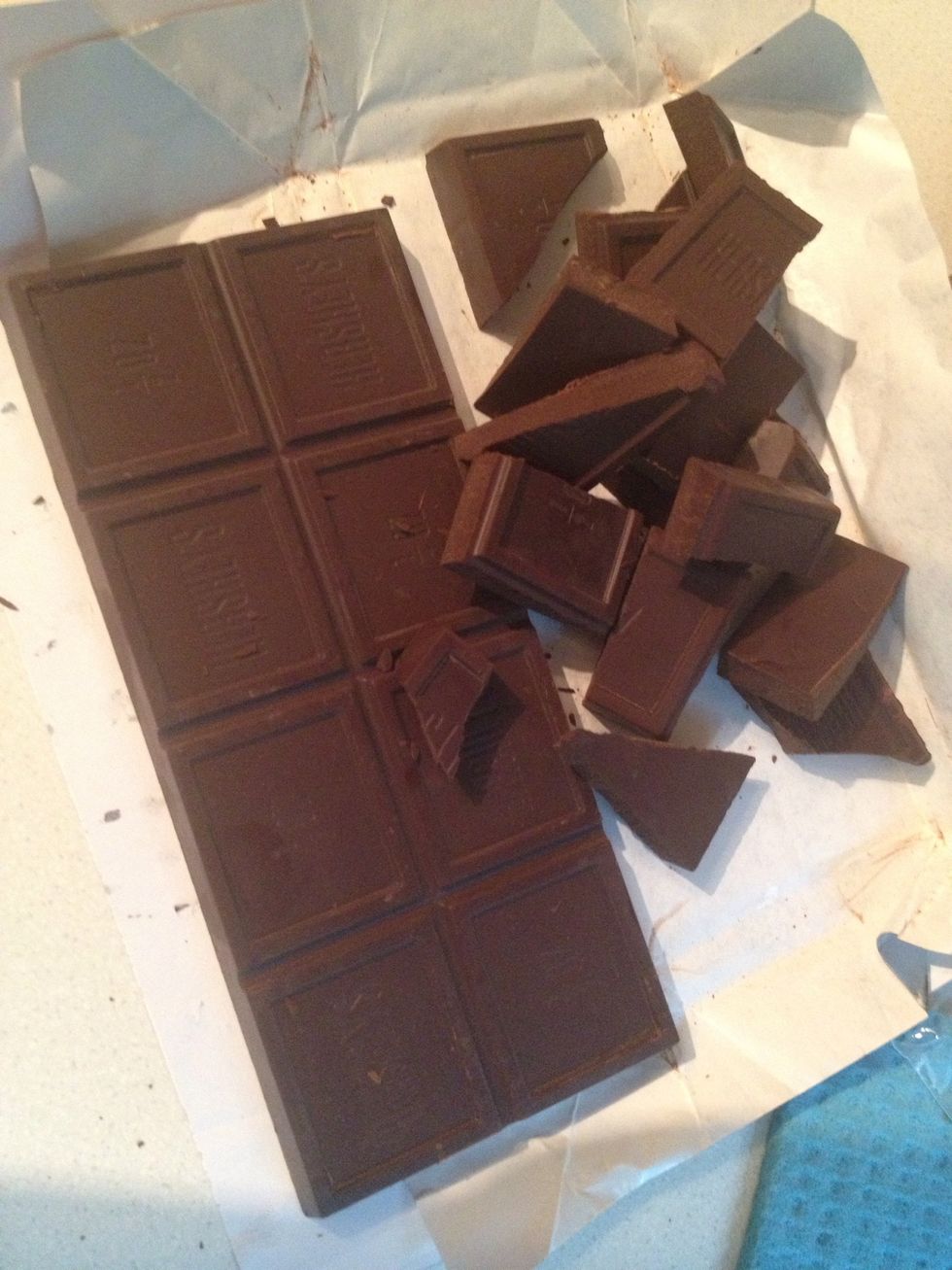 Break up 8 oz of chocolate in to pieces.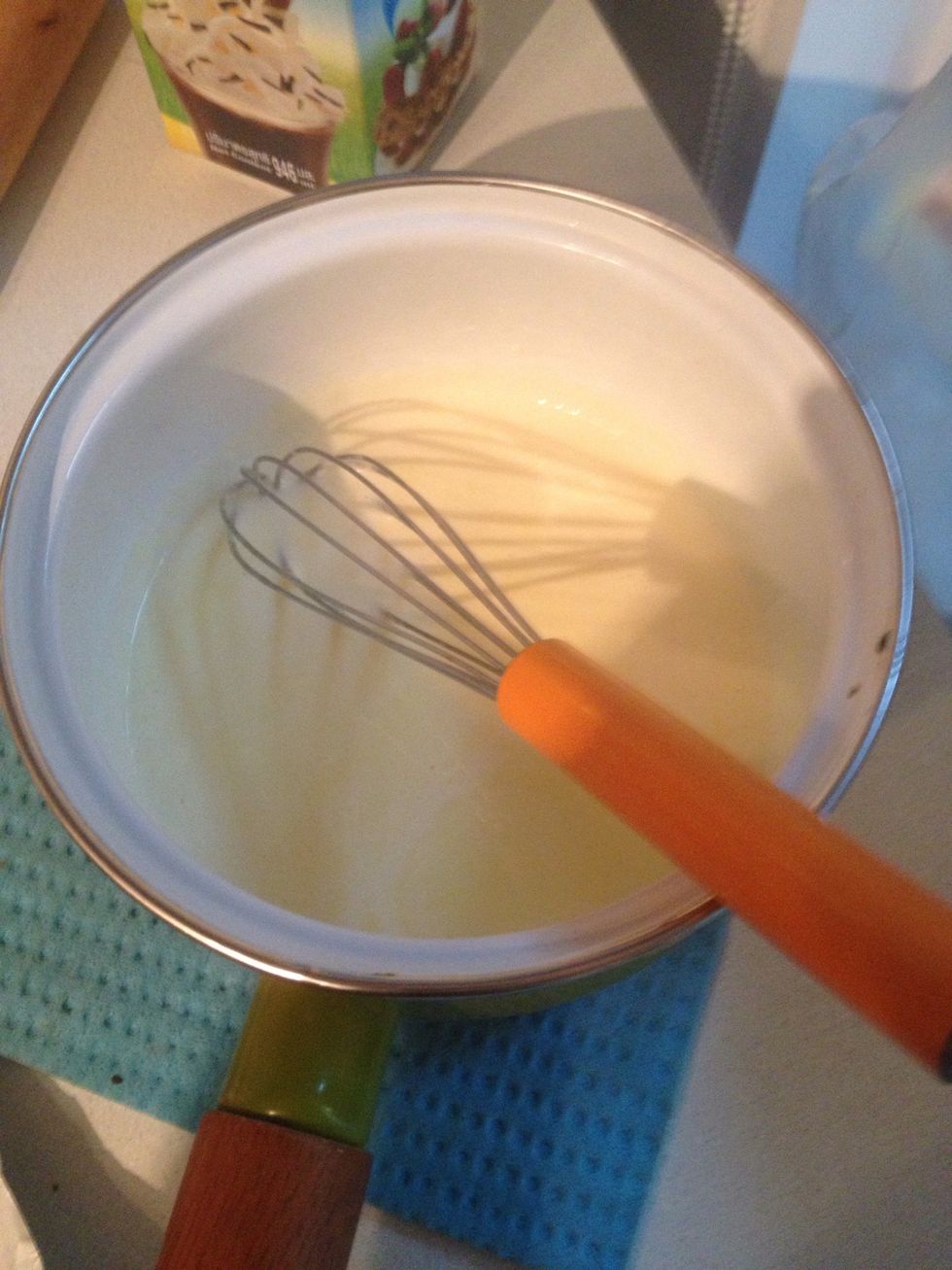 Take off the heat once simmers.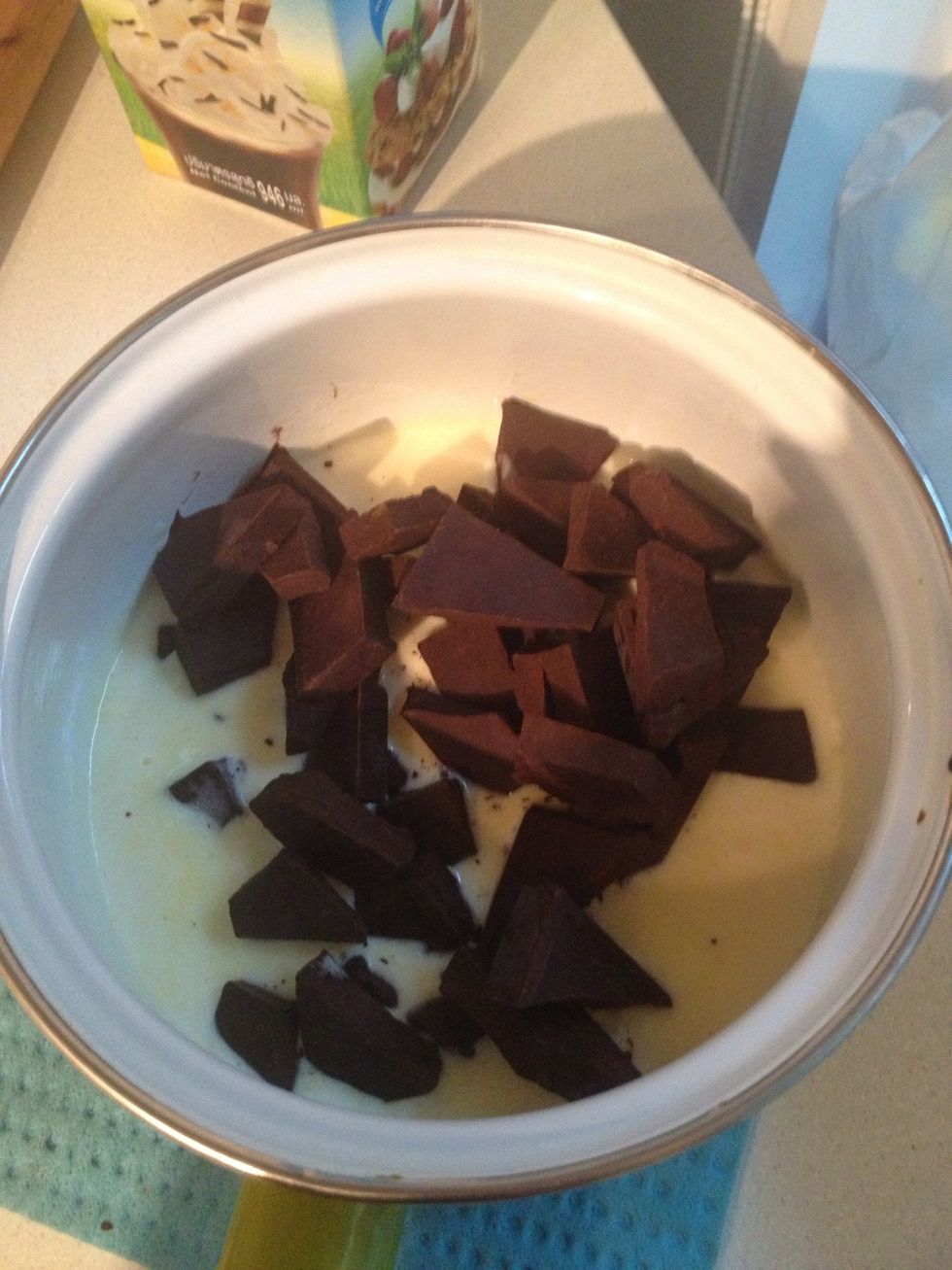 Add the chocolate.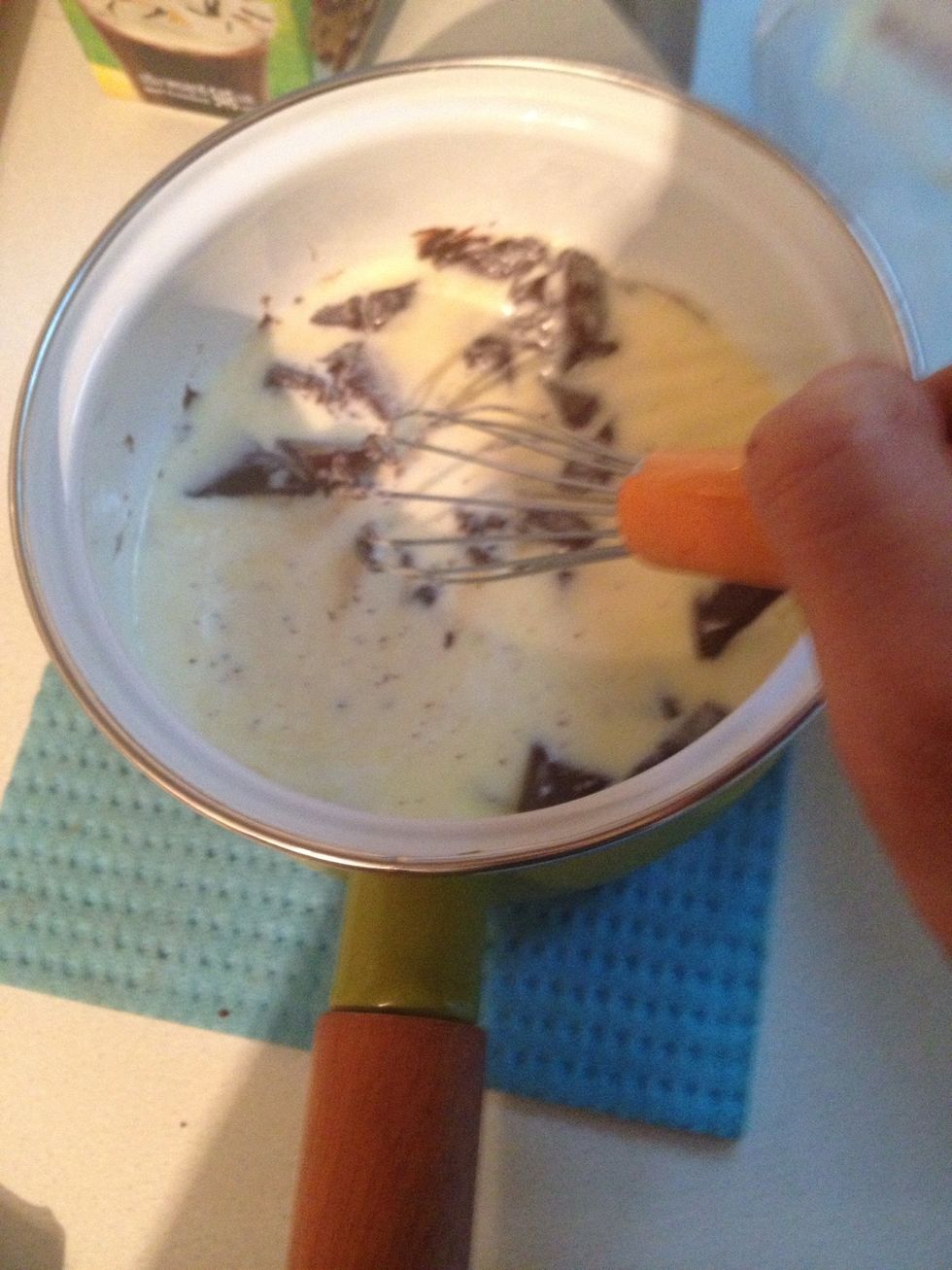 Don't try to whisk it. Just gentle push the chocolate down, the heat will do all the work
Add 3/4 cup of sugar, if you use unsweet chocolate. If you use semi sweet add 1/4 cup.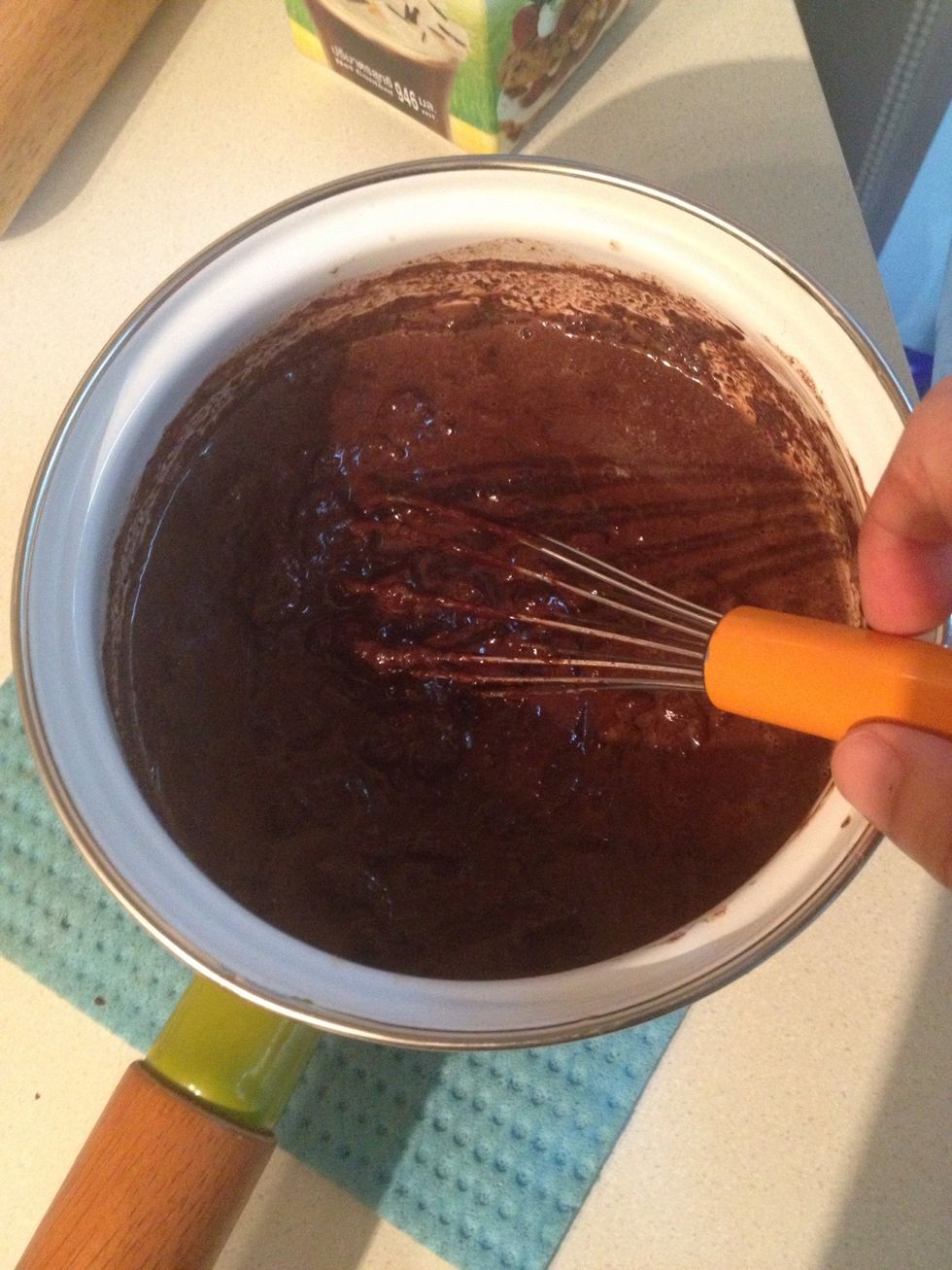 Push the chocolate around and it will start to cream up with the milk. Again, don't try to whisk it.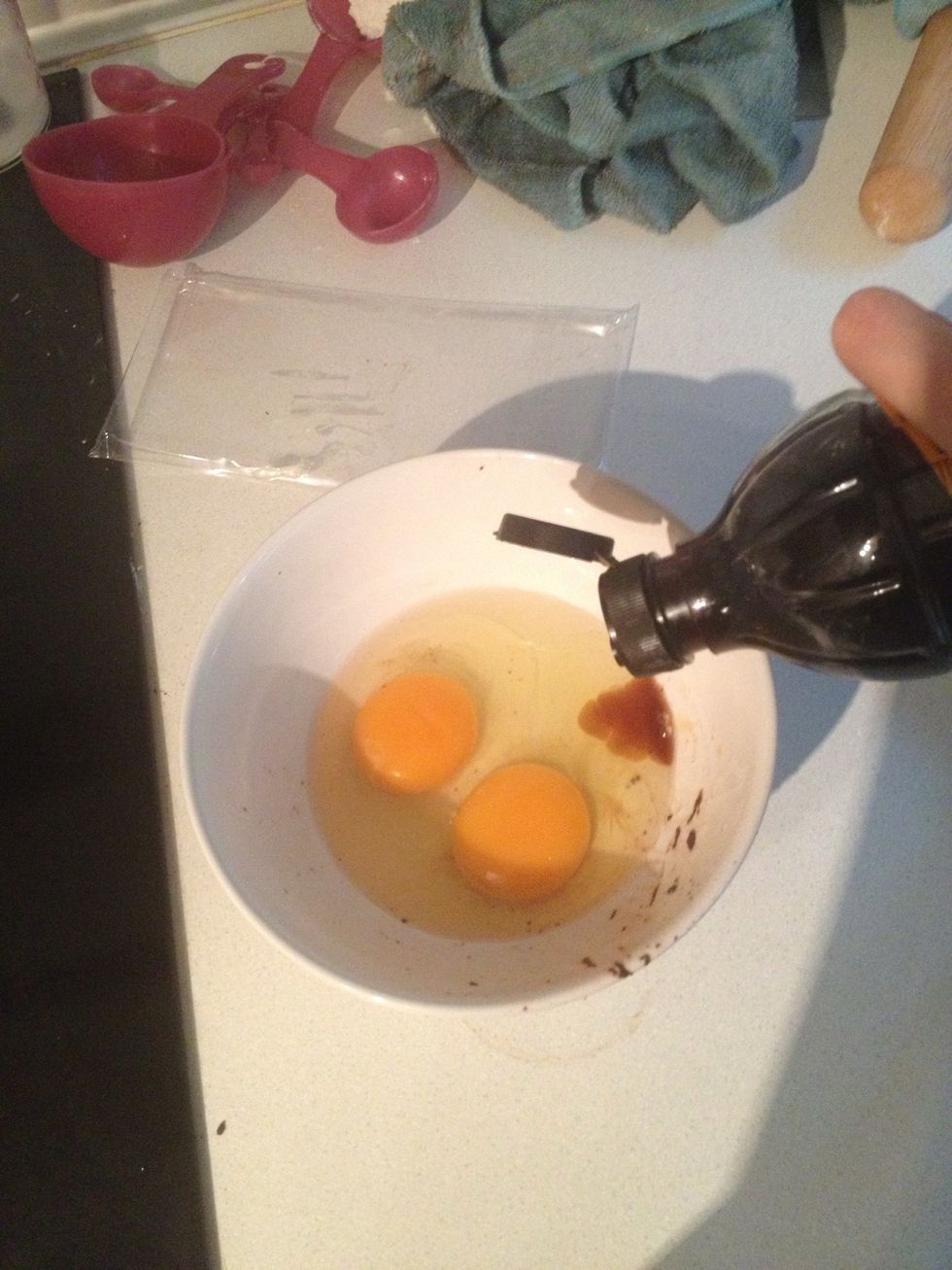 Break and combine 2 eggs and vanilla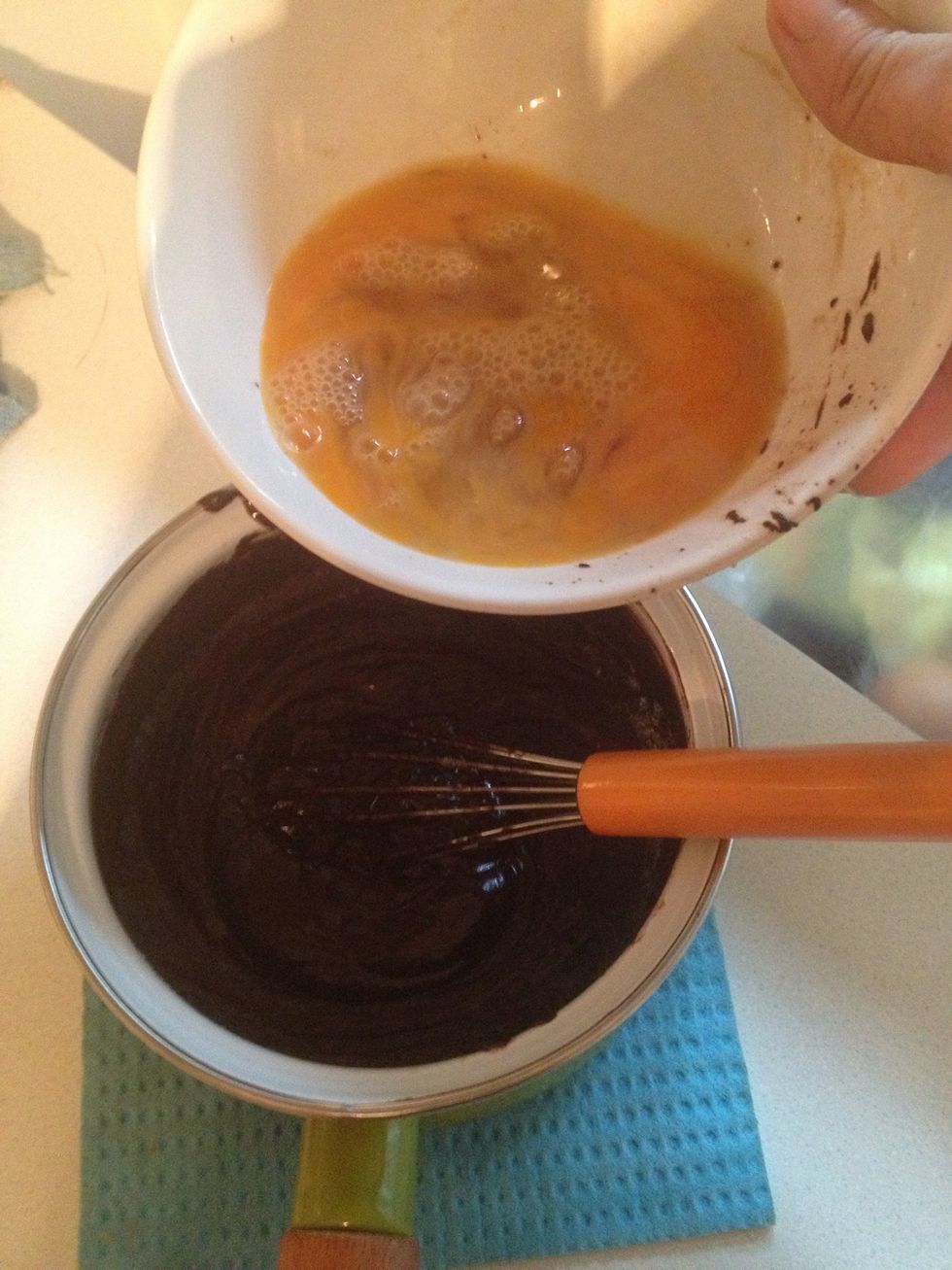 Add the egg mixture to the ganache.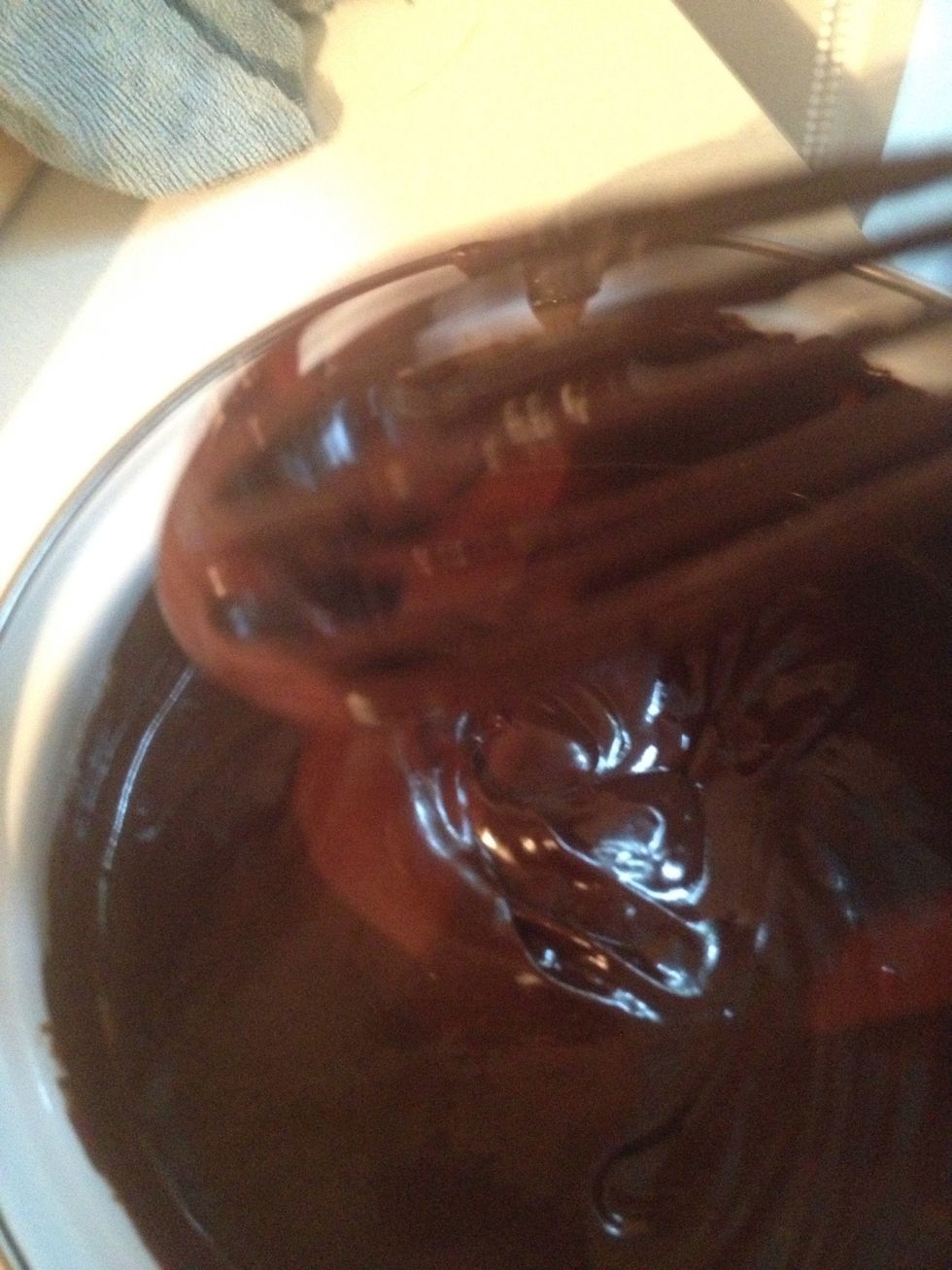 Add the 1/2 cup hot milk or hot strong coffee to the ganache. Stir well.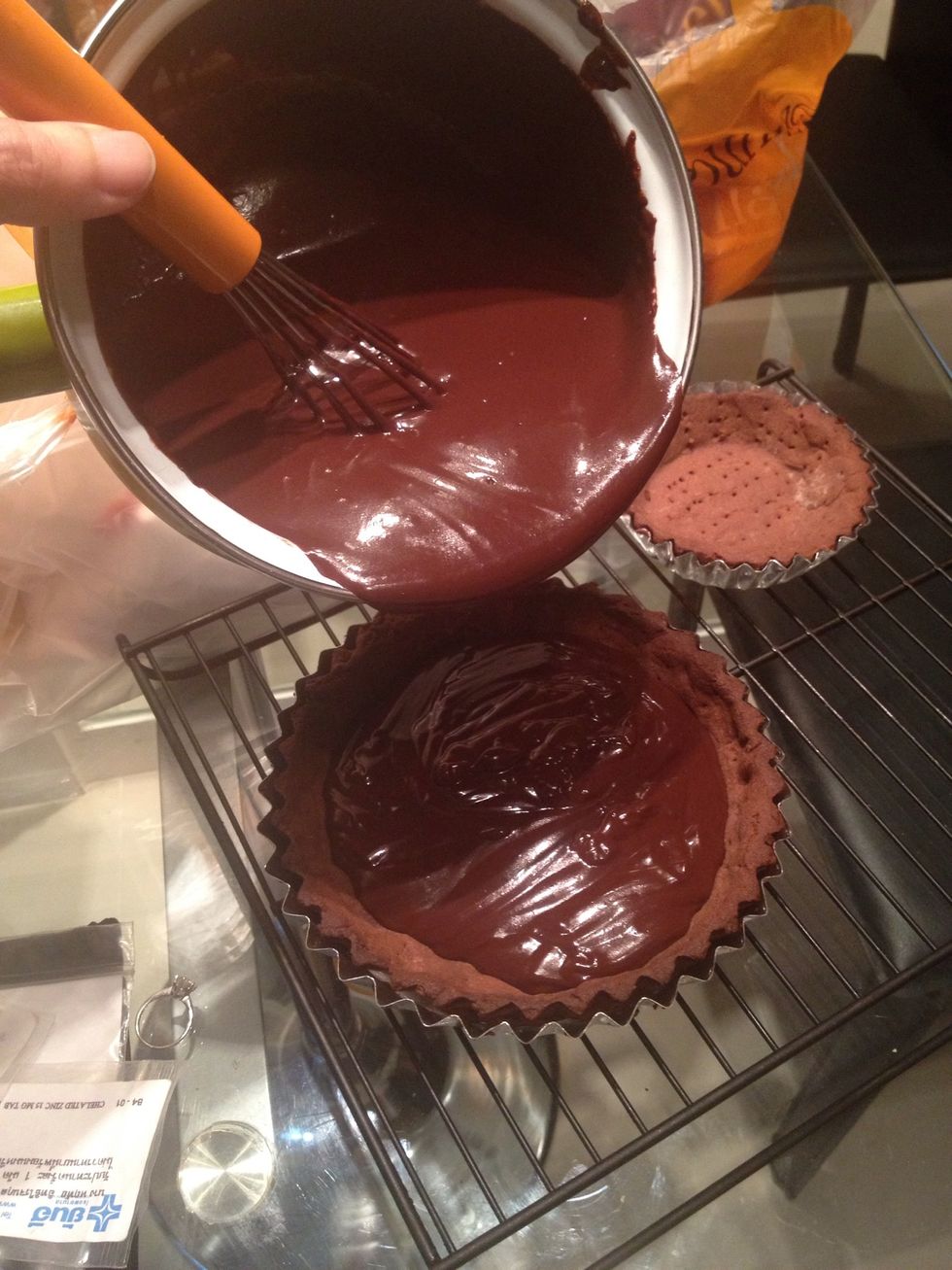 Pour in to the cooled crust. Bake at the same temp as before for 12 mins.
Rest on rack to cool down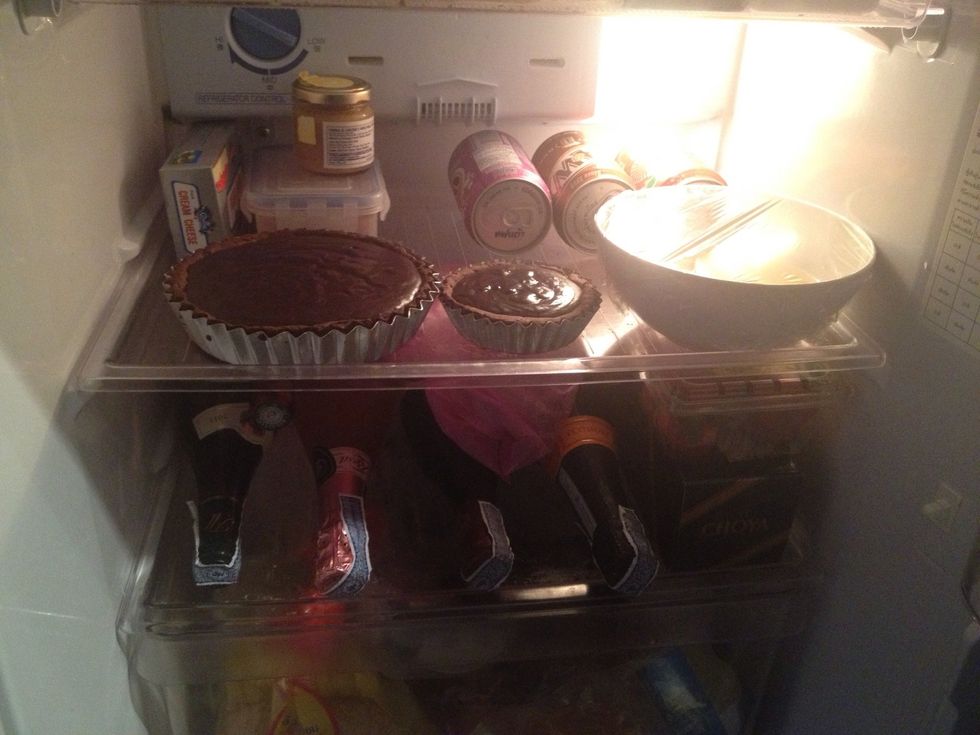 Leave to set in the fridge for min 2 hrs. and you're done! It's ready to be served.
Bonus part: Decoration! This is totally up to your imagination. Here's mine.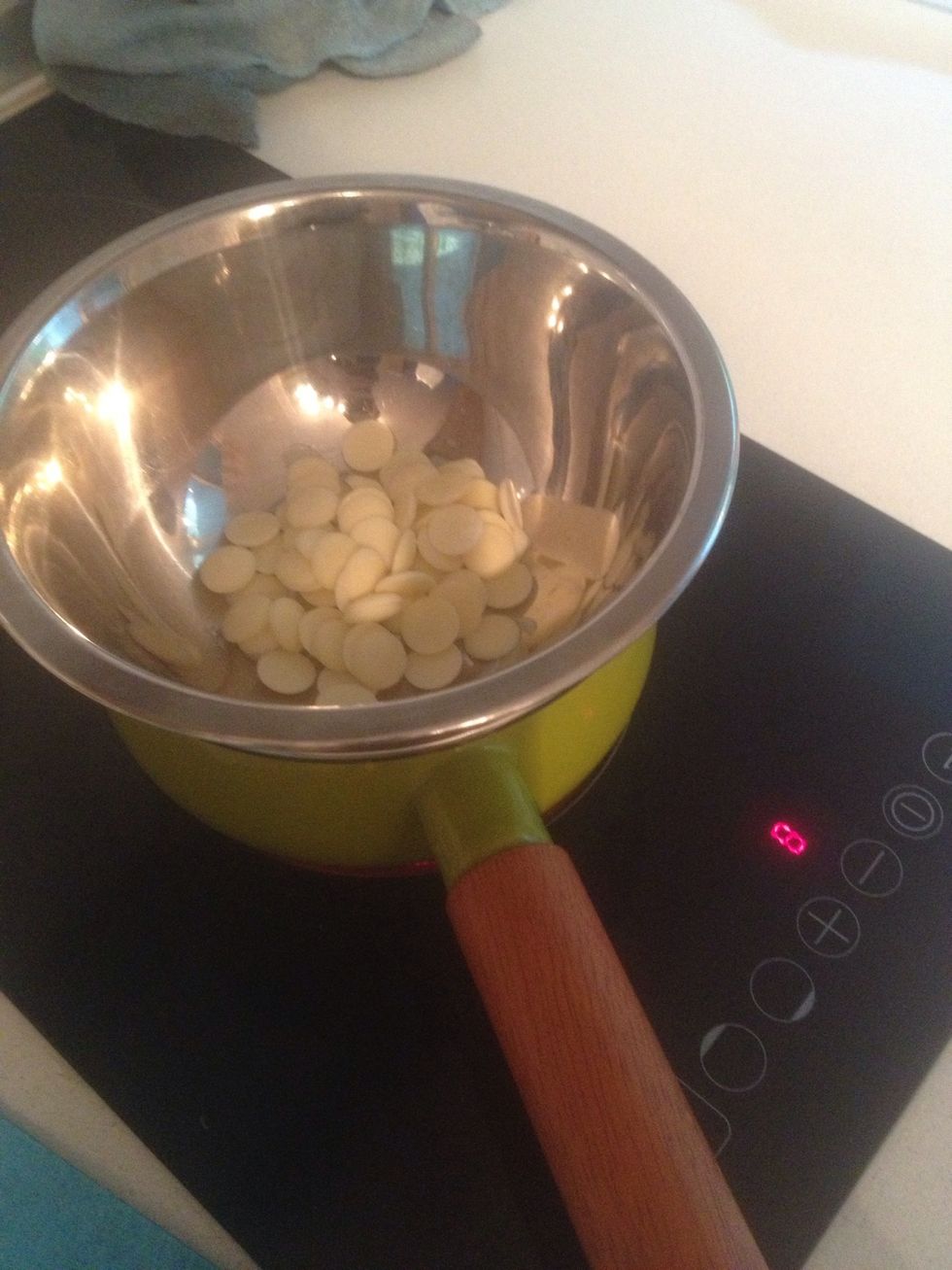 With Bain marie, melt some white chocolate
Make a piping cone with your parchment paper
Tip 💡 This is how you make a parchment pipping cone.
Fold the square parchment in half diagonally.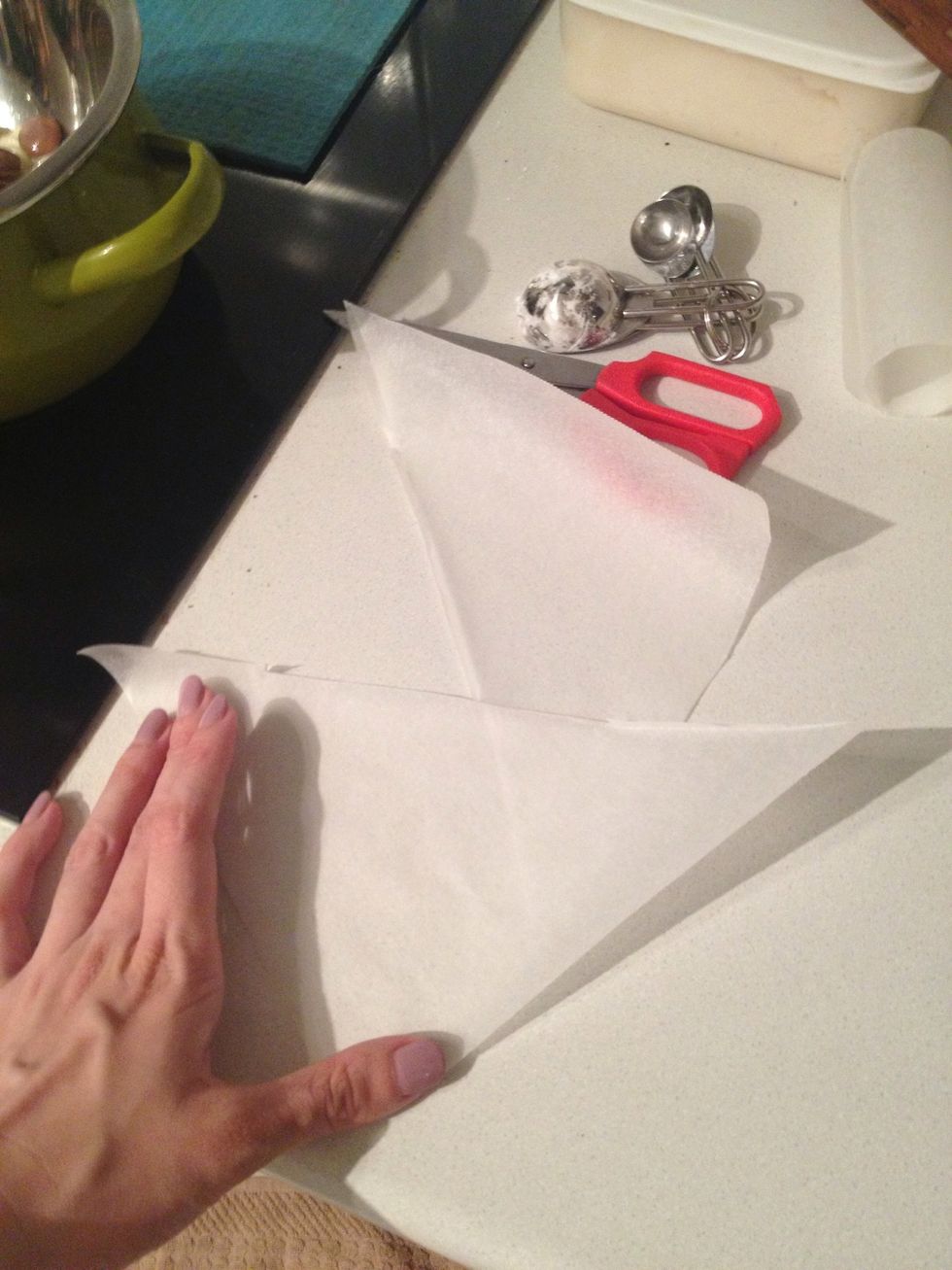 Cut
Take one edge to the large corner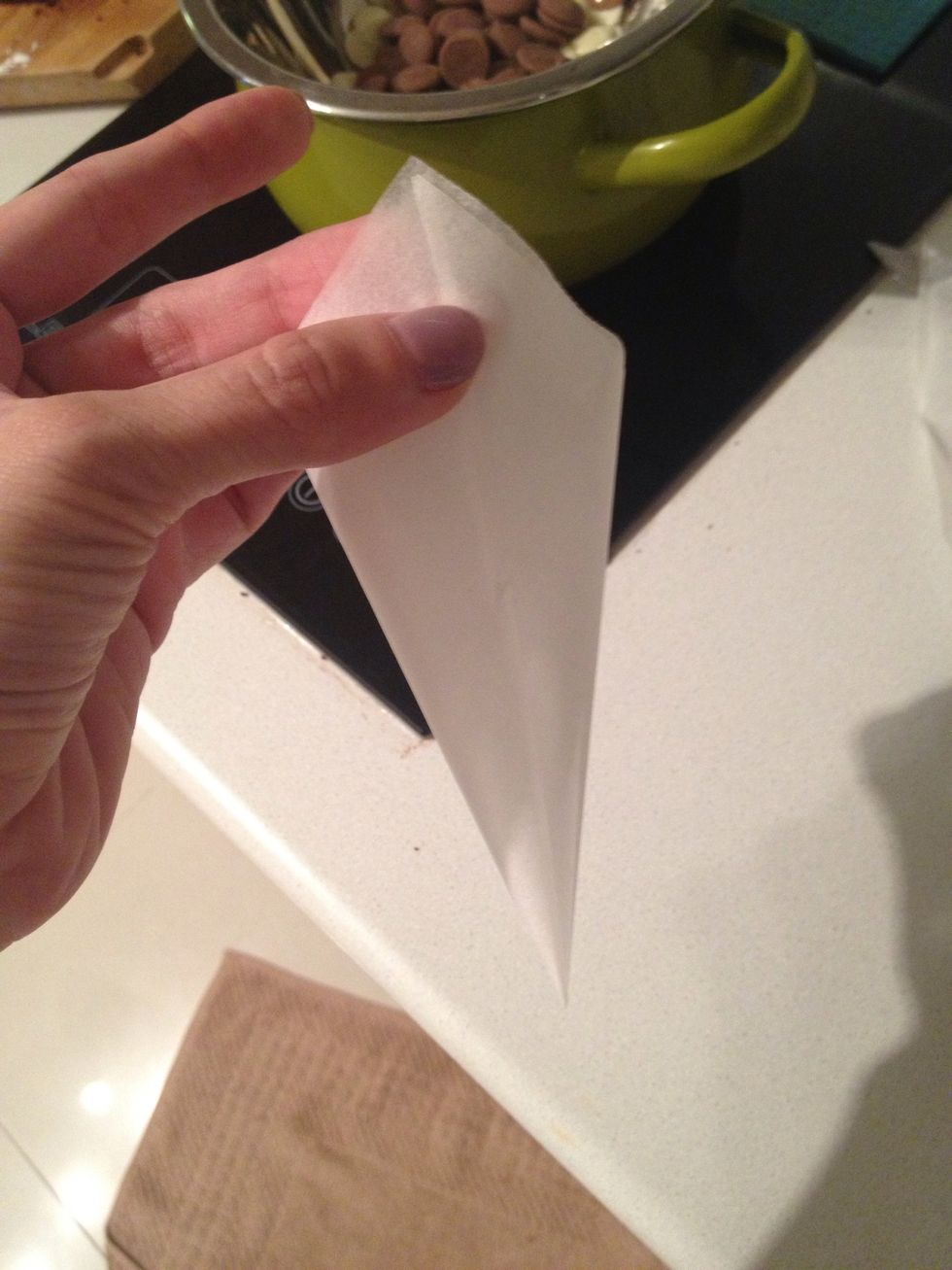 Wrap the other edge around to meet the the same corner in the back. And you have it!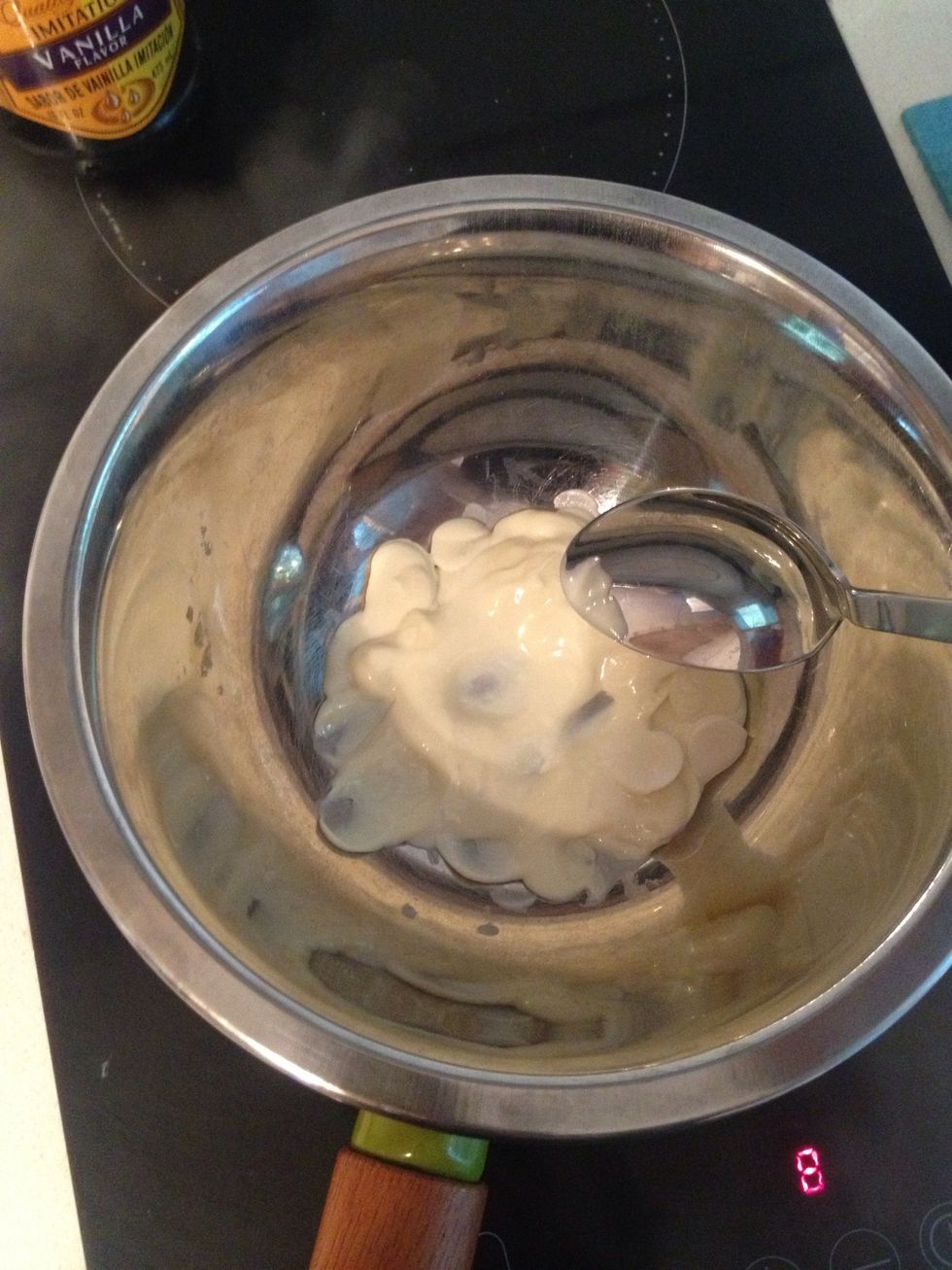 Give it a little stir now and then.
Spoon your fluid chocolate in to the cone and cut the end of it.
I make some "H"s, that's my signature. Pipe on to a piece of parchment paper and put in a fridge to set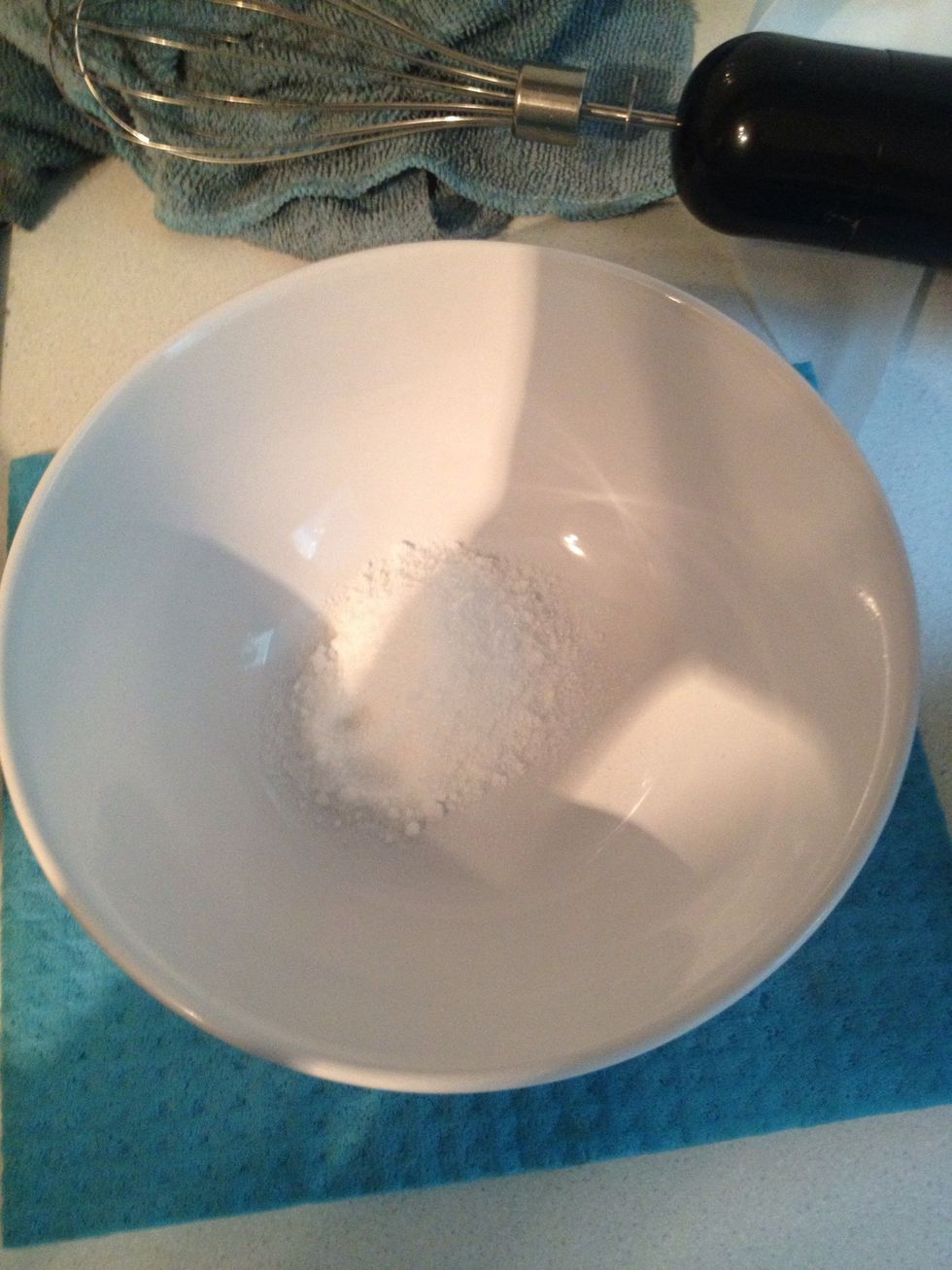 2 tablespoon of sugar
1/4 cup of whipping cream.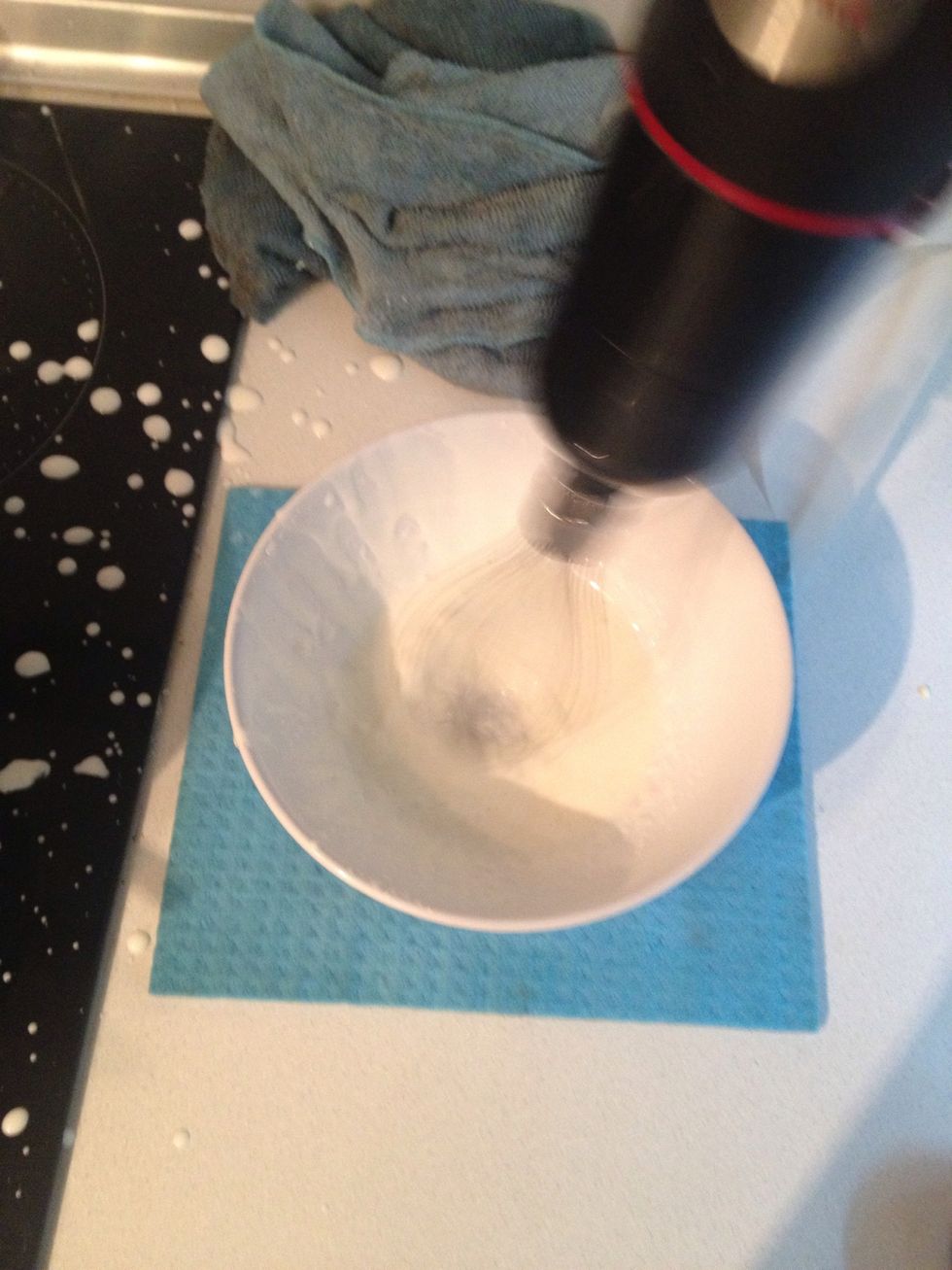 Whip it up! (Sorry for the mess)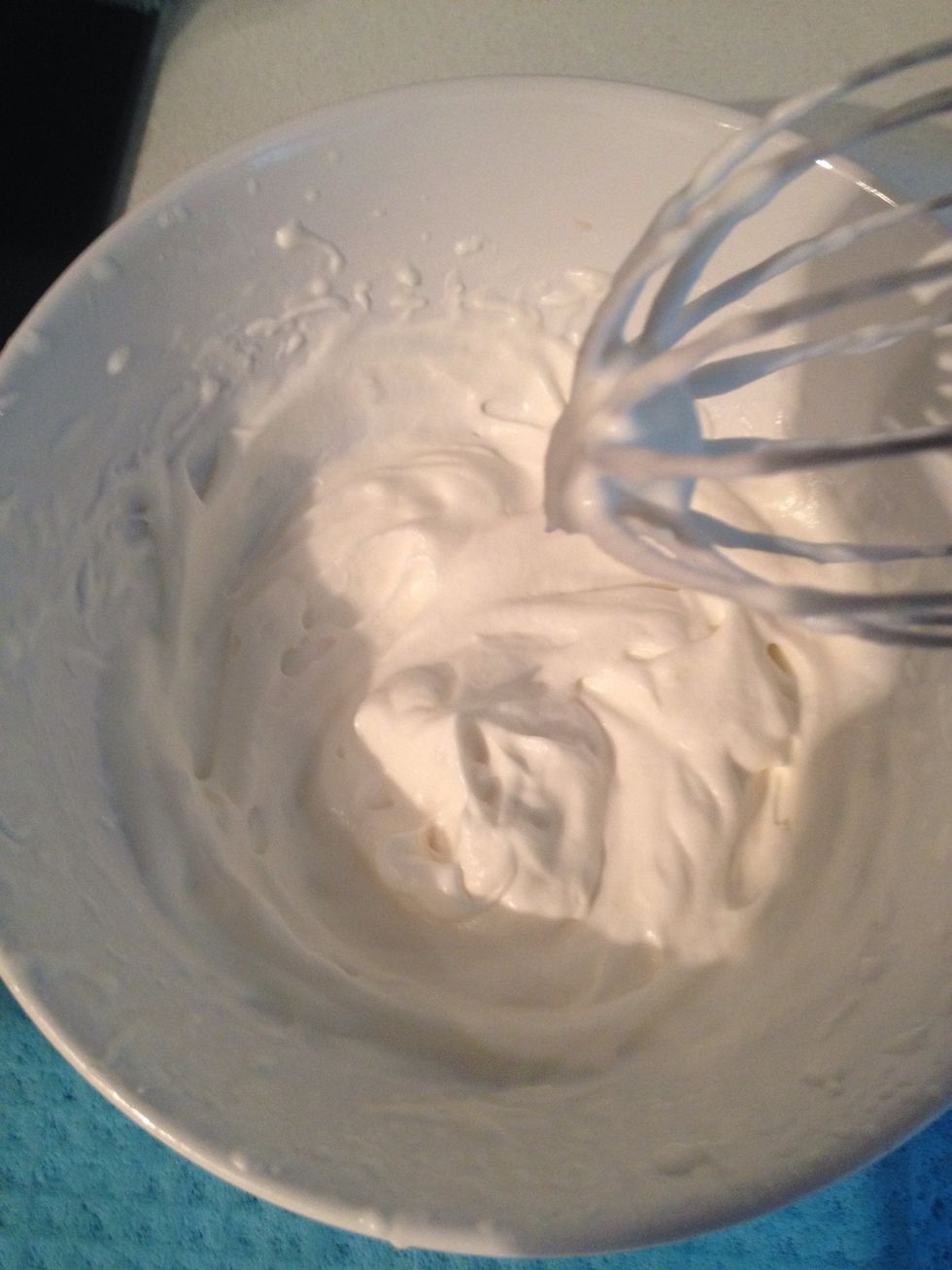 Until stiff.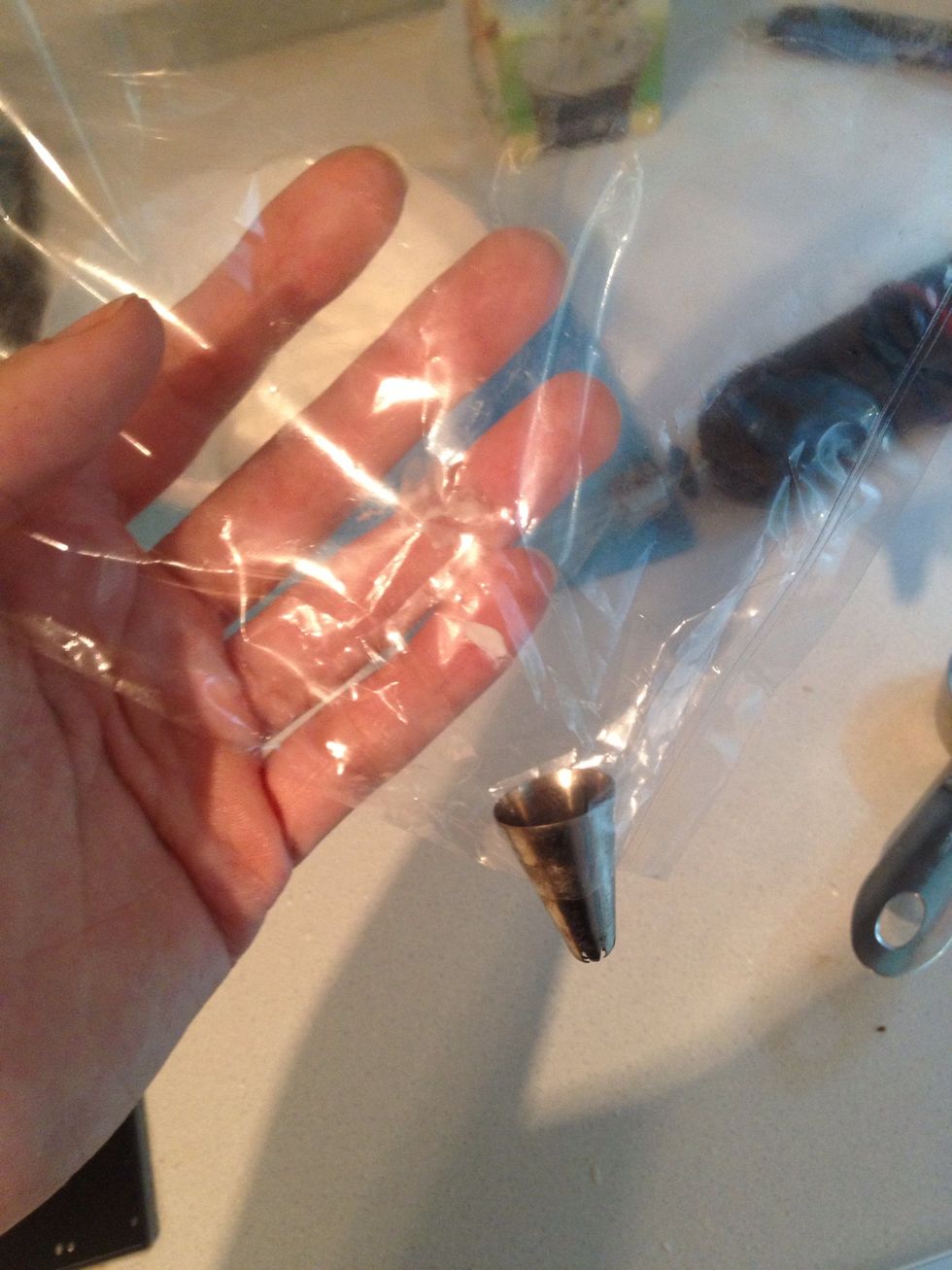 You can use any plastic bag as your piping bag, just cut it smaller that the star tip, you're good to go.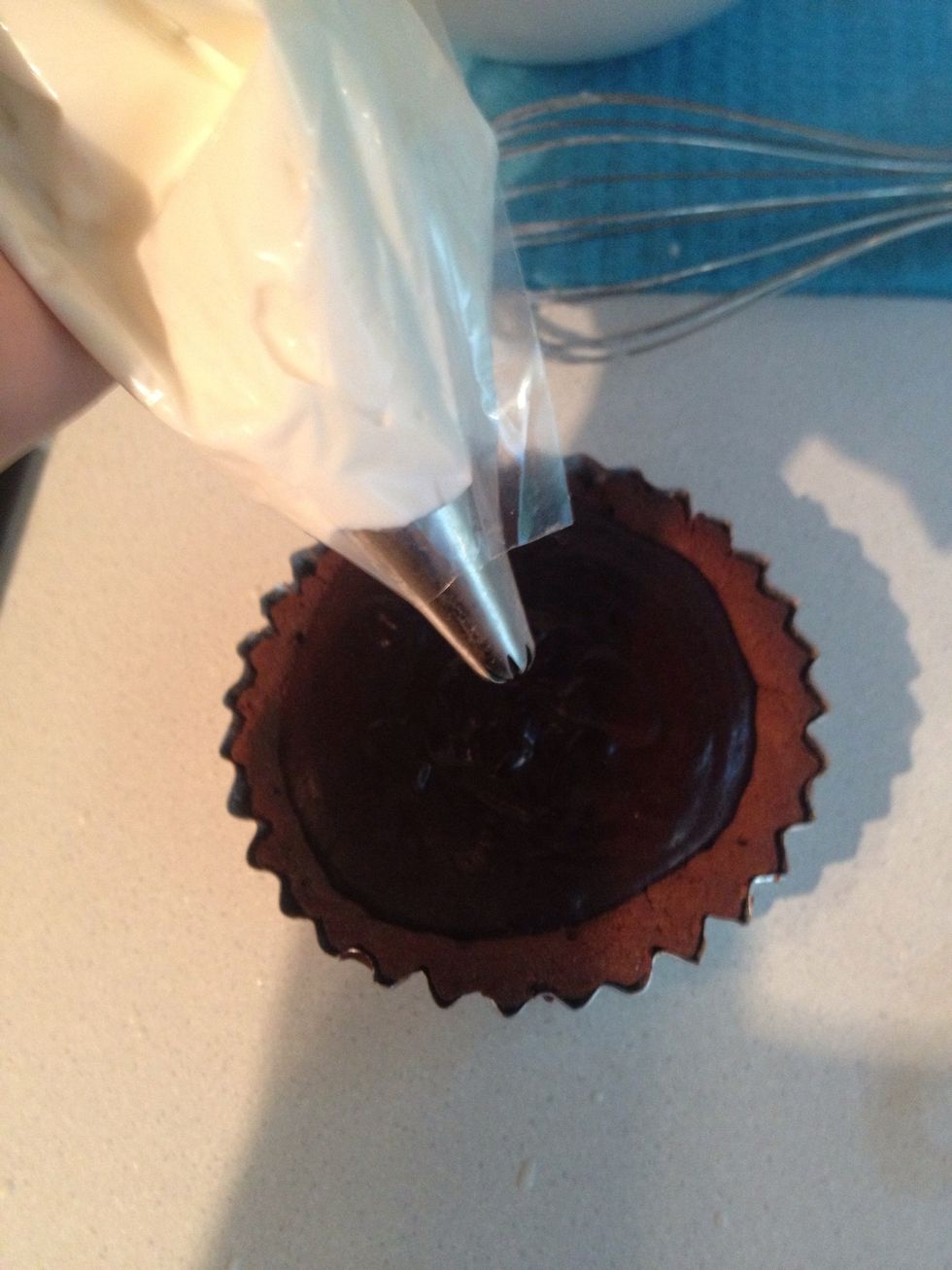 Pipe on to your tarte.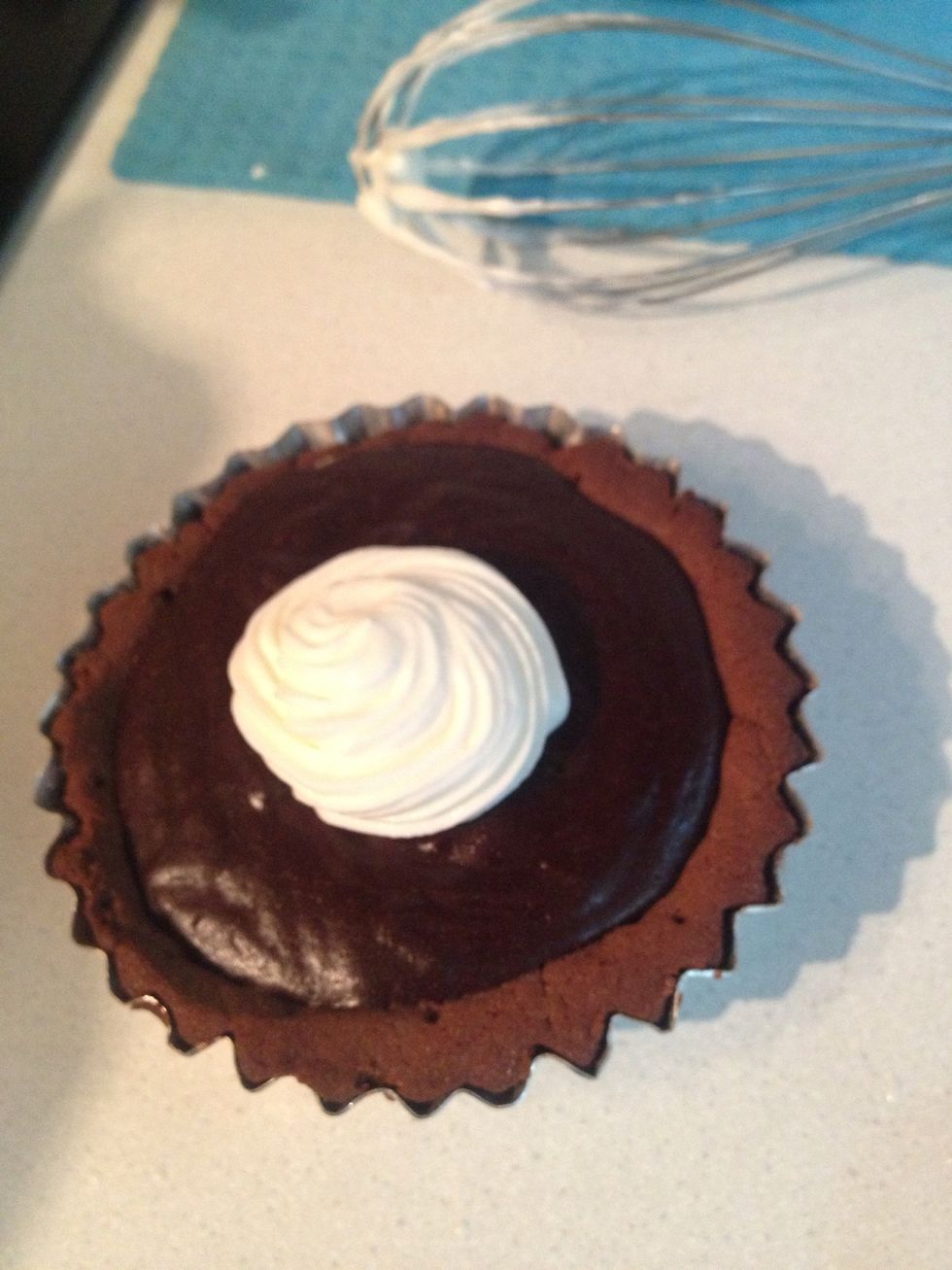 I like doing it a bit high, as you will push it down a little anyway.
Add the strawberry and the white chocolate. Maybe a dust if icing, and you're done. I hope you'd like it. Bake share and enjoy! 💗💗💗
115.0g Unsalted butter @room temp
1/2c Icing sugar
3.0 Egg yolks
1.0c Cake flour
1/4c Cocoa powder
2.0Tbsp Cornstarch
1/2tsp Salt
1/2c Whipped cream
60.0g Unsalted butter cold
230.0g Semisweet chocolate
1/4c Sugar
1/2c Coffee or milk
2.0 Eggs
1.0tsp Vanilla extract
Goi Haru
I love cooking & baking. I got recipes from people I met, some were adapted from classic recipes. I hope you enjoy them. Cook Bake Share & Enjoy!