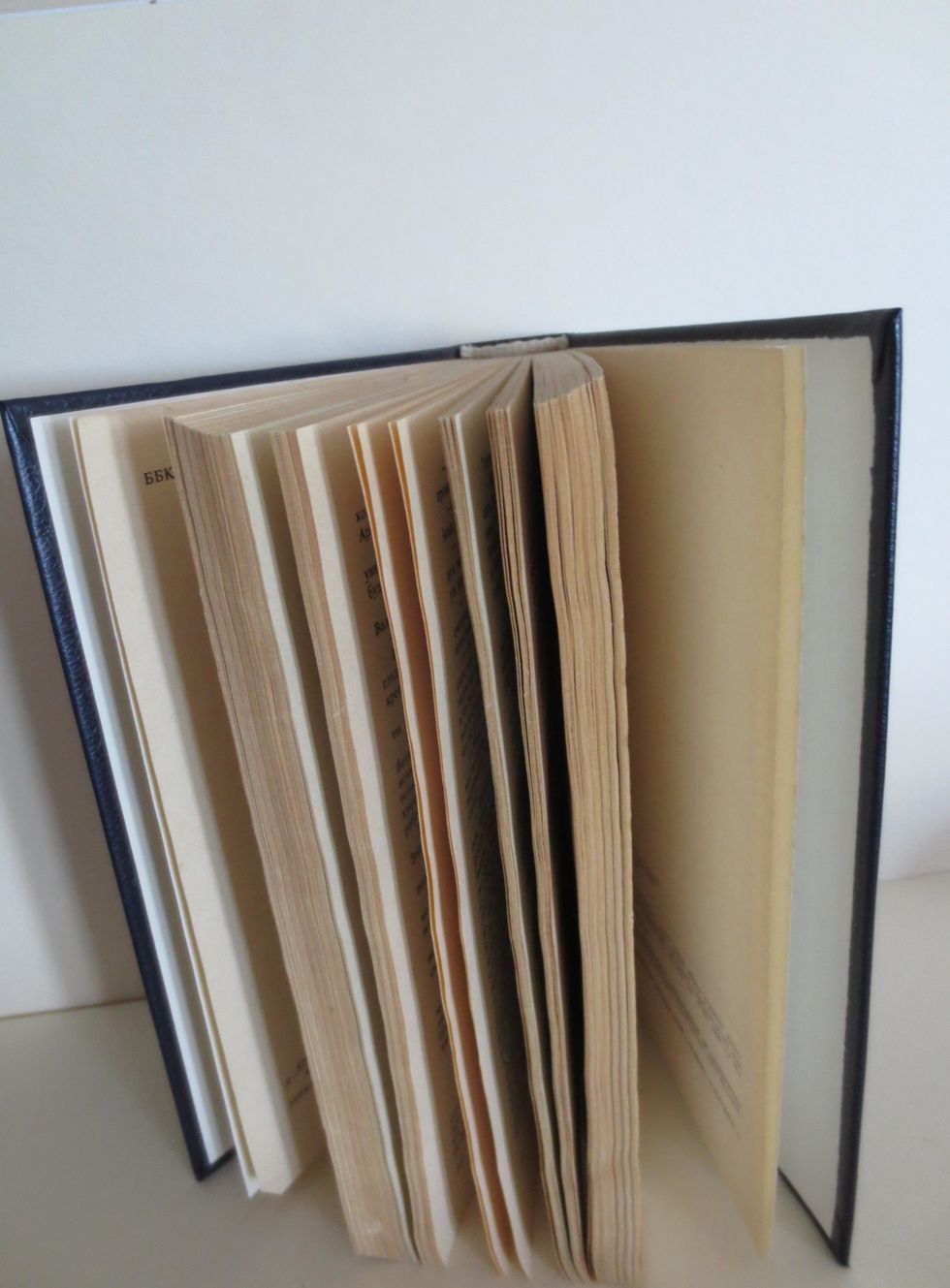 Таке a book of about 300-500 pages and cutting it in the middle.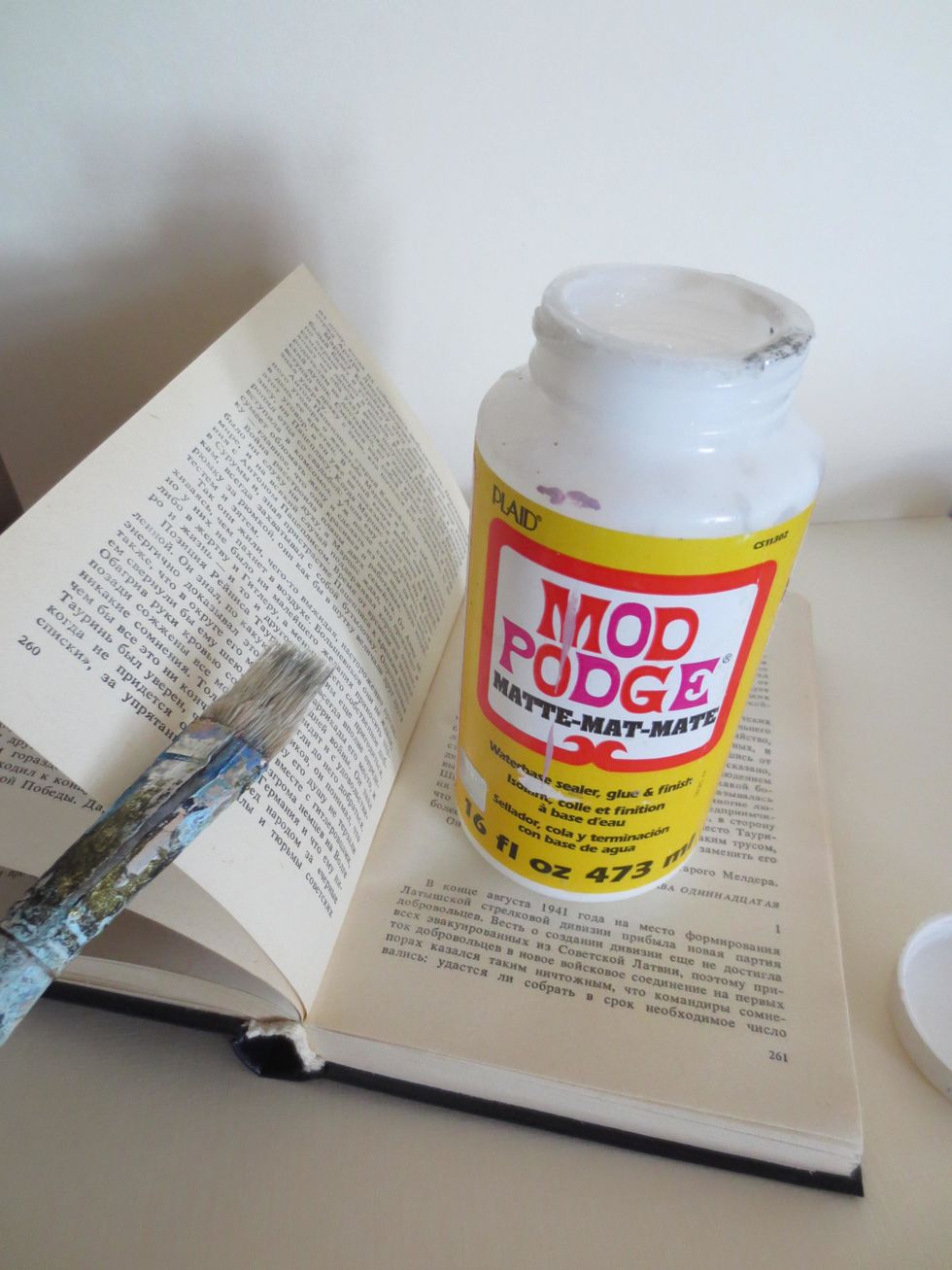 Gluing pages one half to each other.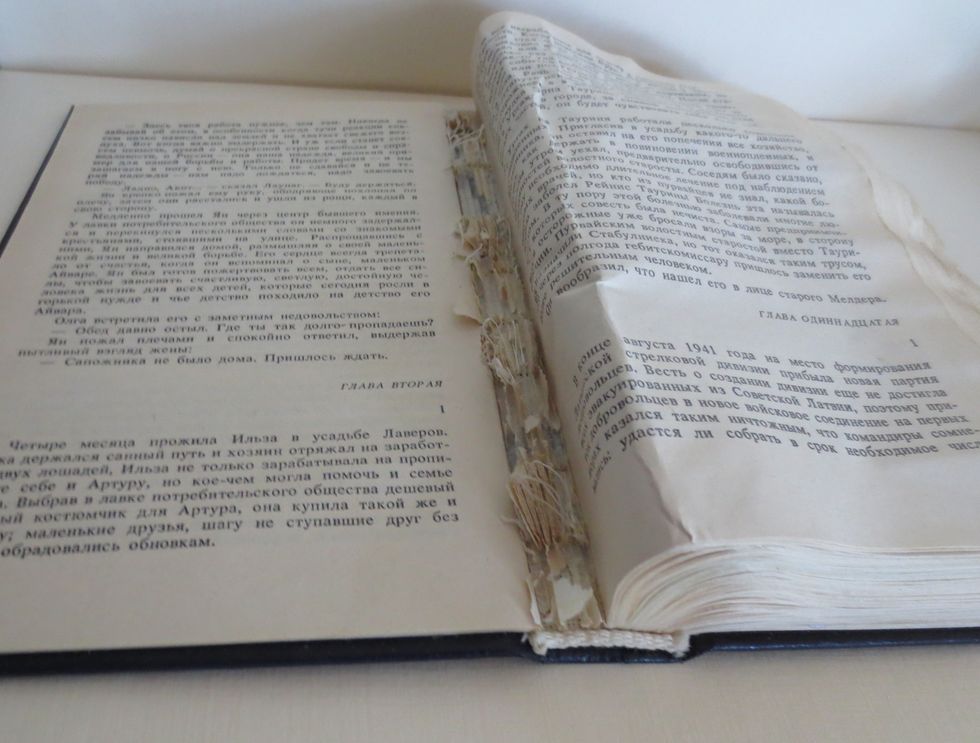 As they dry, they removed most of the pages of the other half.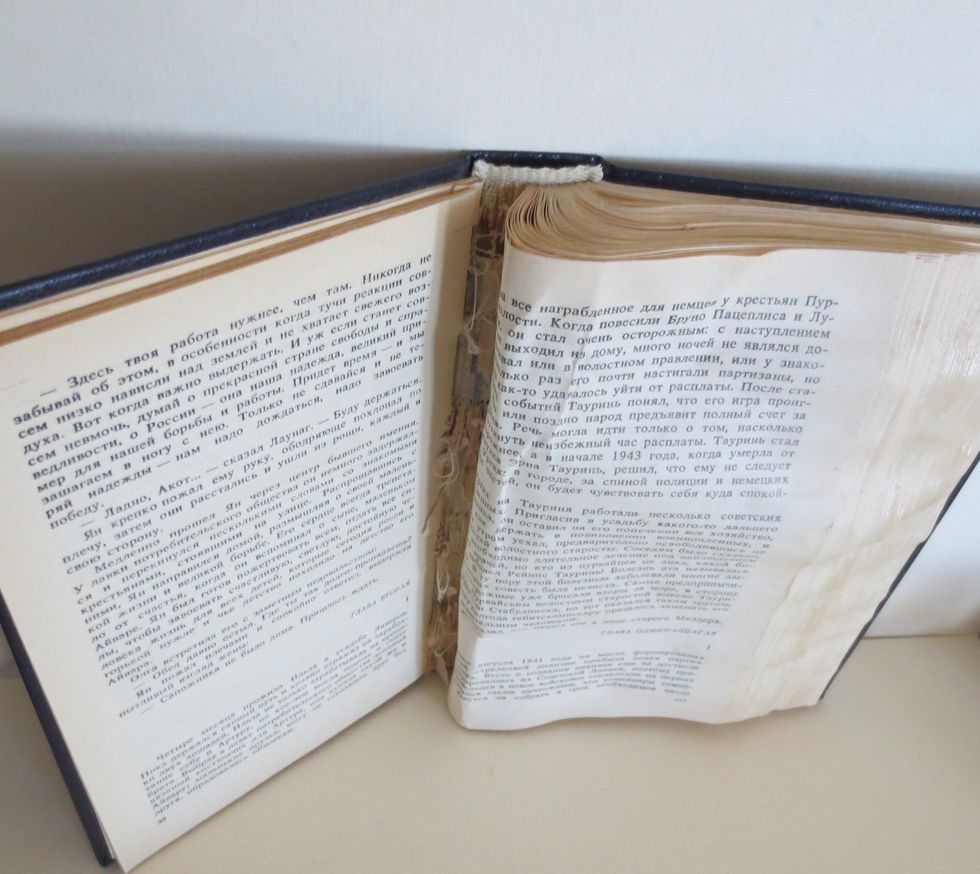 Like this.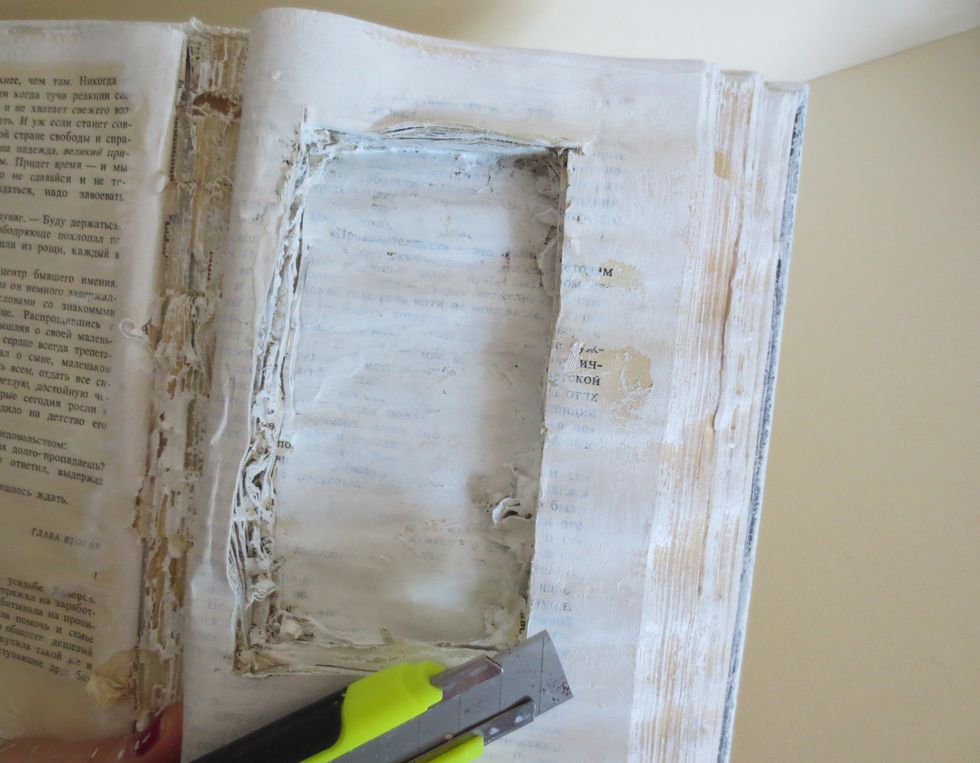 Knife for paper to make a hole on the right.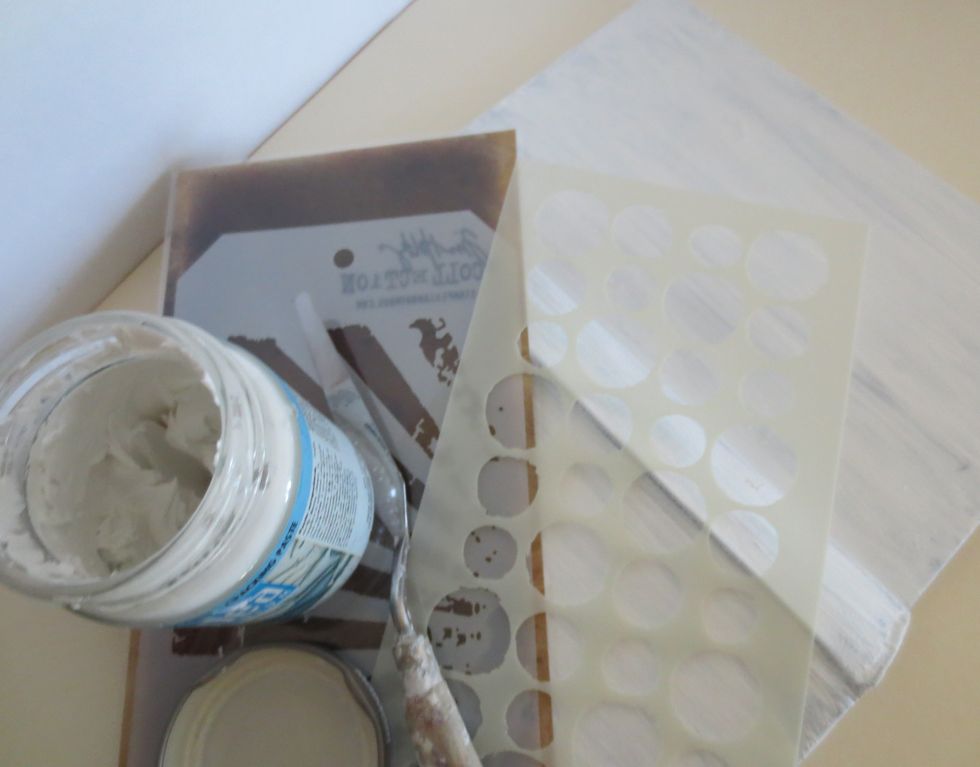 Apply the paste throught a stencil on the cover.
Important! Book cover of gesso on all sides. Everything should dry.
Dry? Then watercolors glossy color the way you like.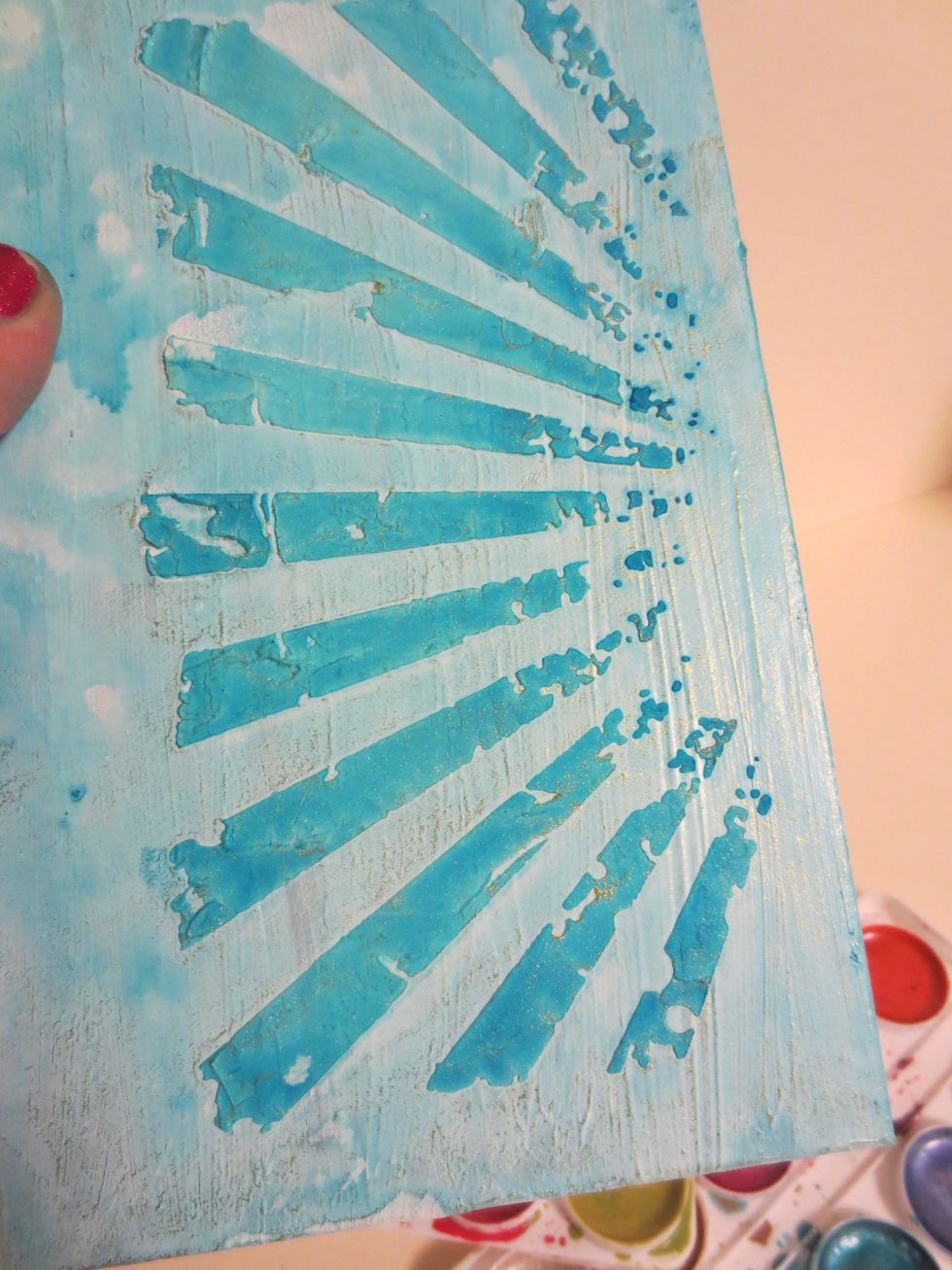 This is what happens.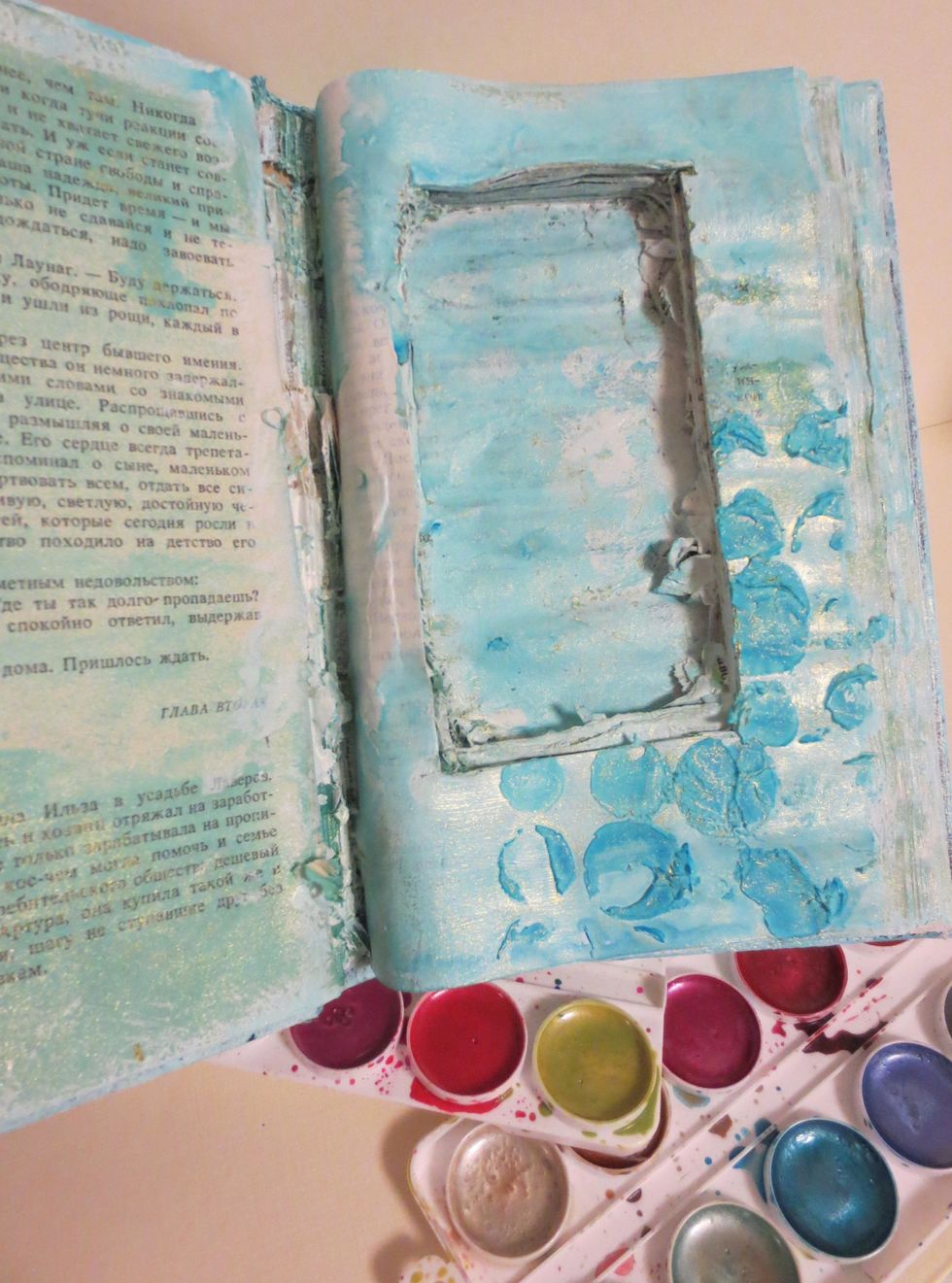 And inside.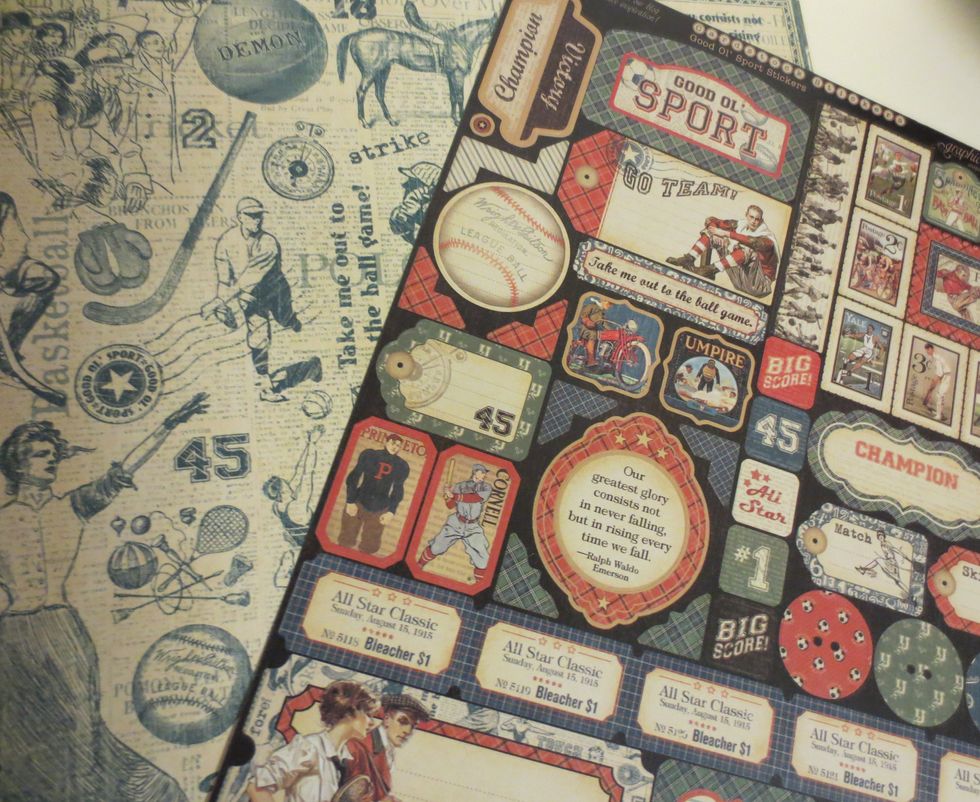 Now the fun part. From paper Graphic 45 (GOOD OL SPORT collection) cut decoration elements.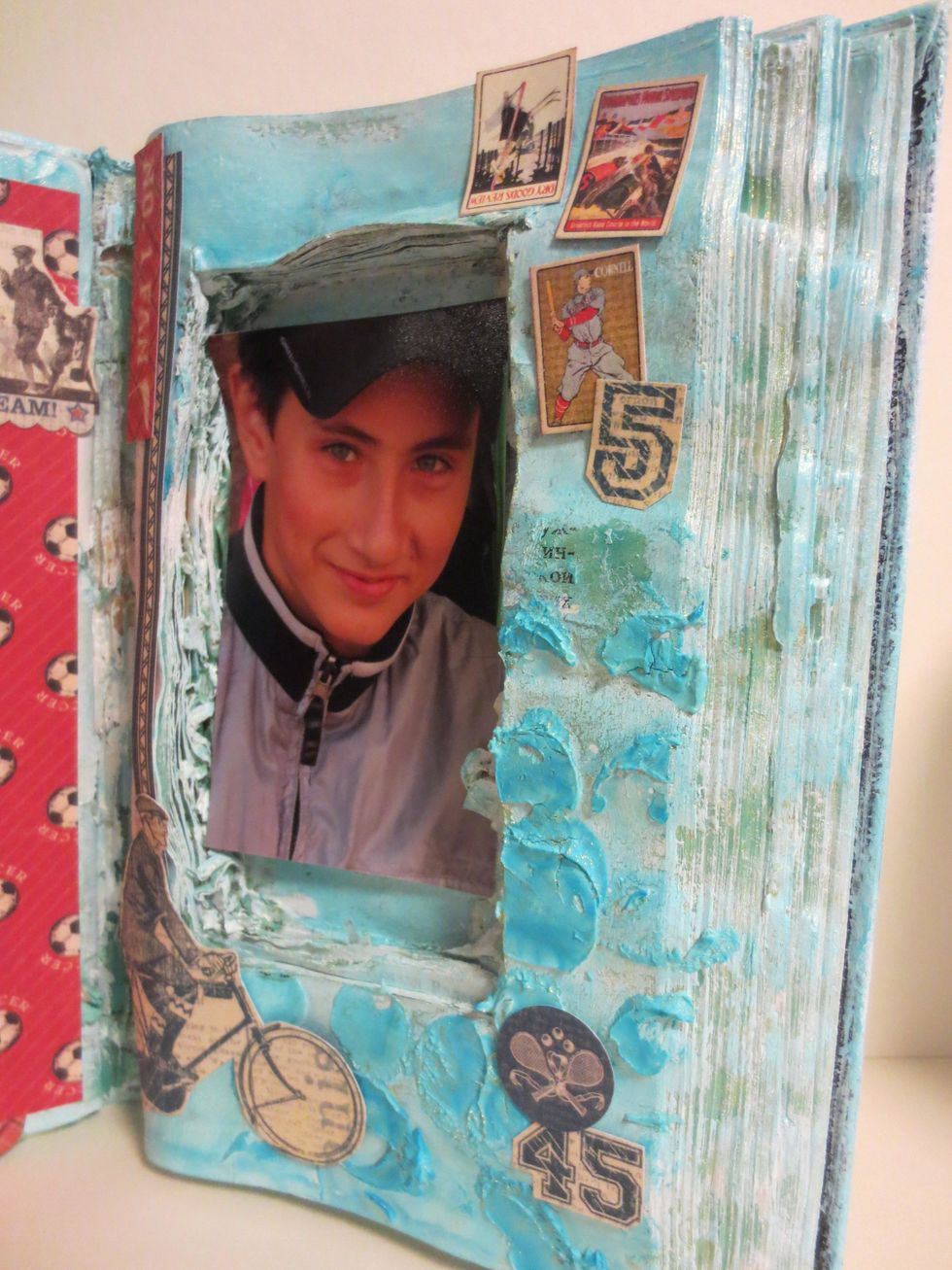 And sticking. Do not forget about foto.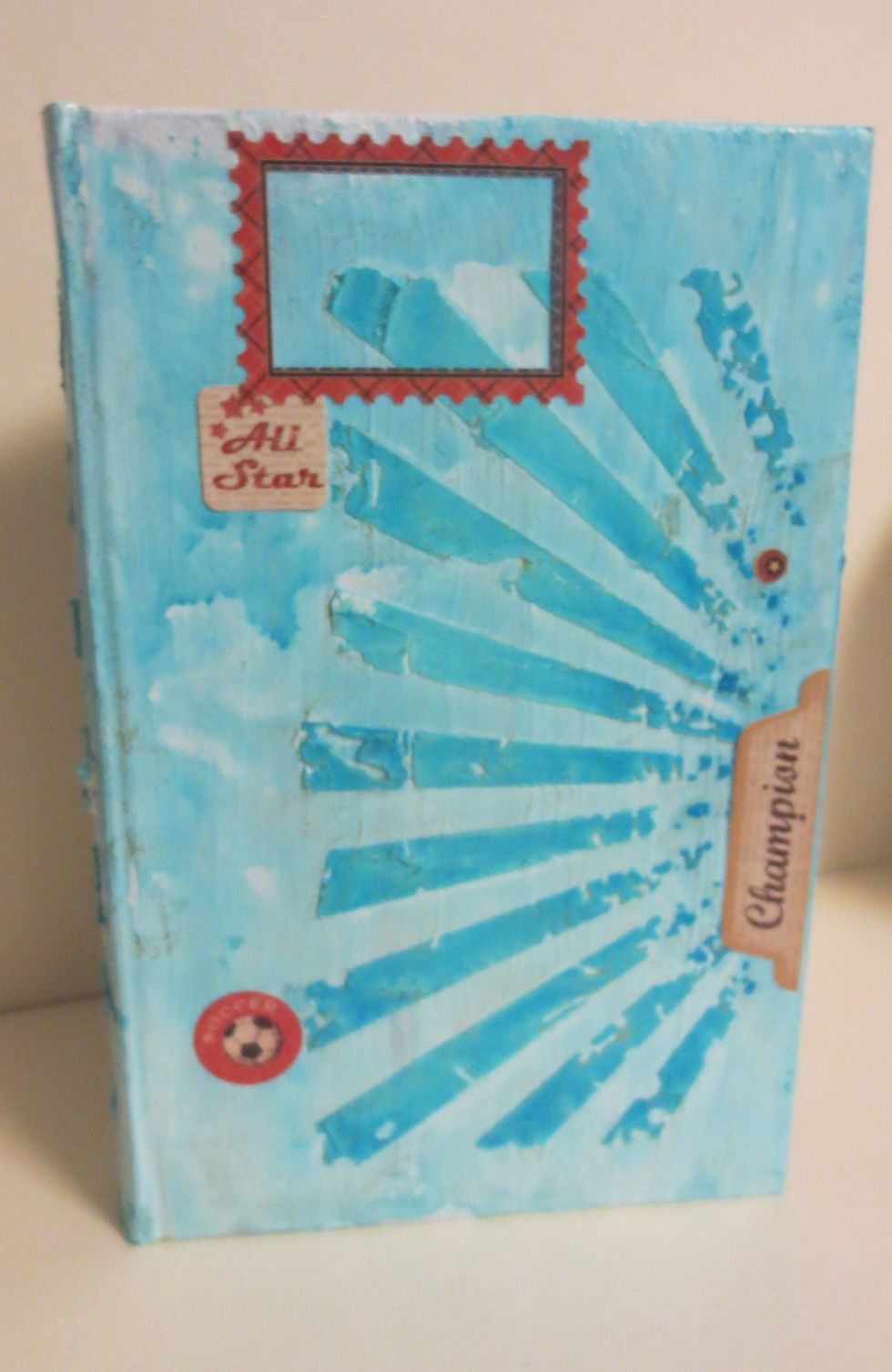 Cover.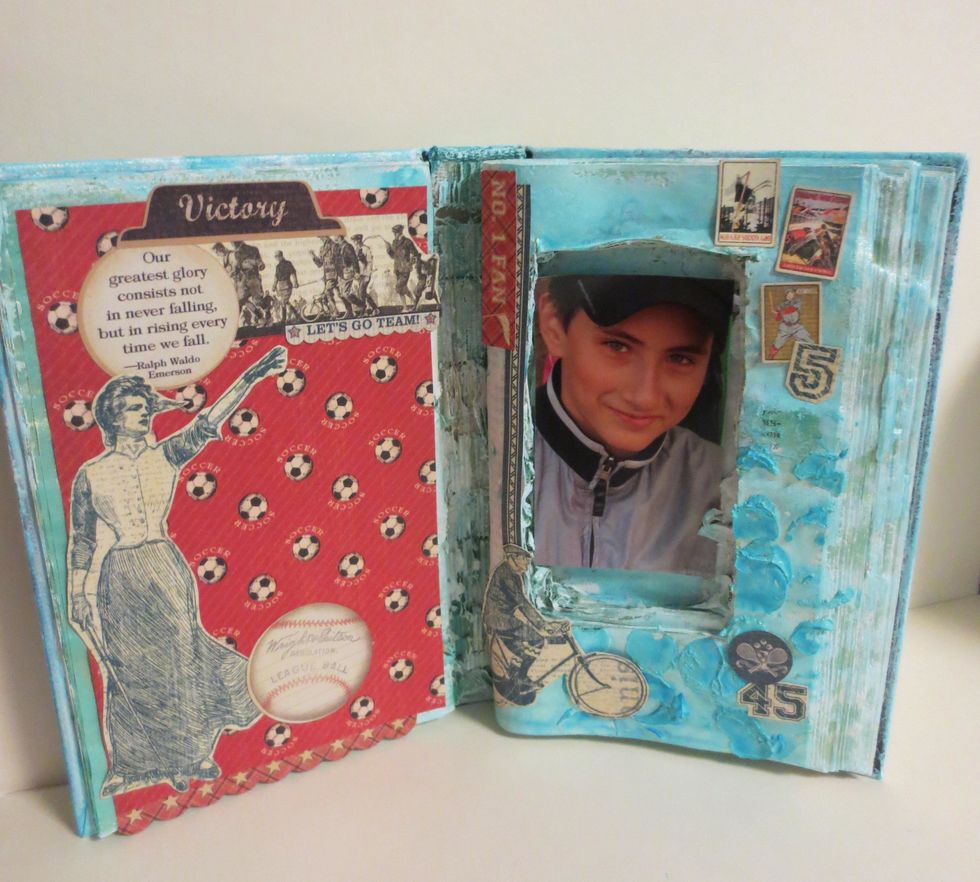 Inside.
This frame is ready in 1 hours!