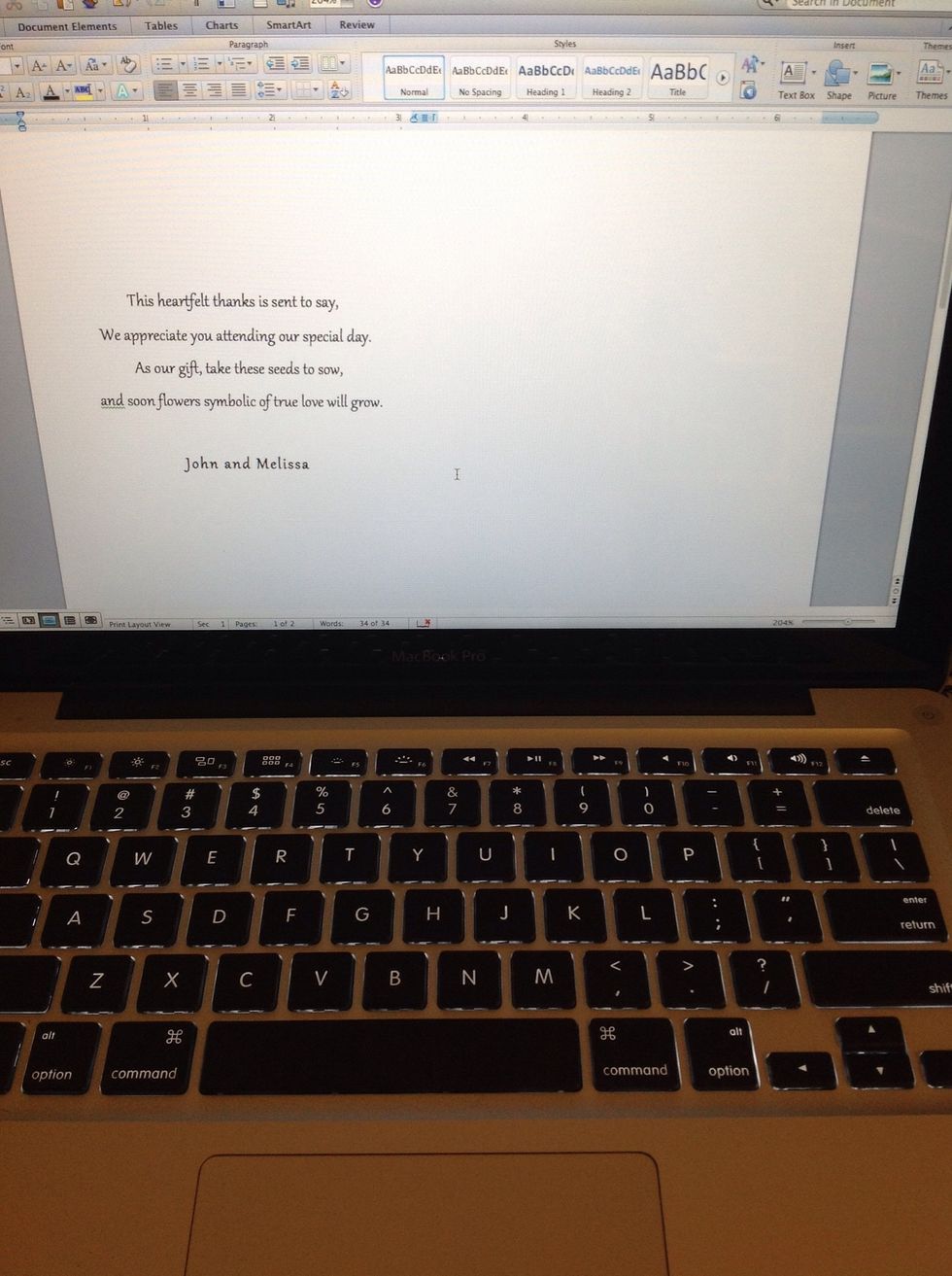 Type the thank you message to your guests using a word processing program. I wrote a rhyming message to add a special touch. Feel free to use it, or add your own message.
Print the message onto the color cardstock of your choice. Cut it out to the desired size. I am using craft sacks that are 2.5"x 4" to put the flower seeds in, so my cardstock is cut to 31/4"x81/2".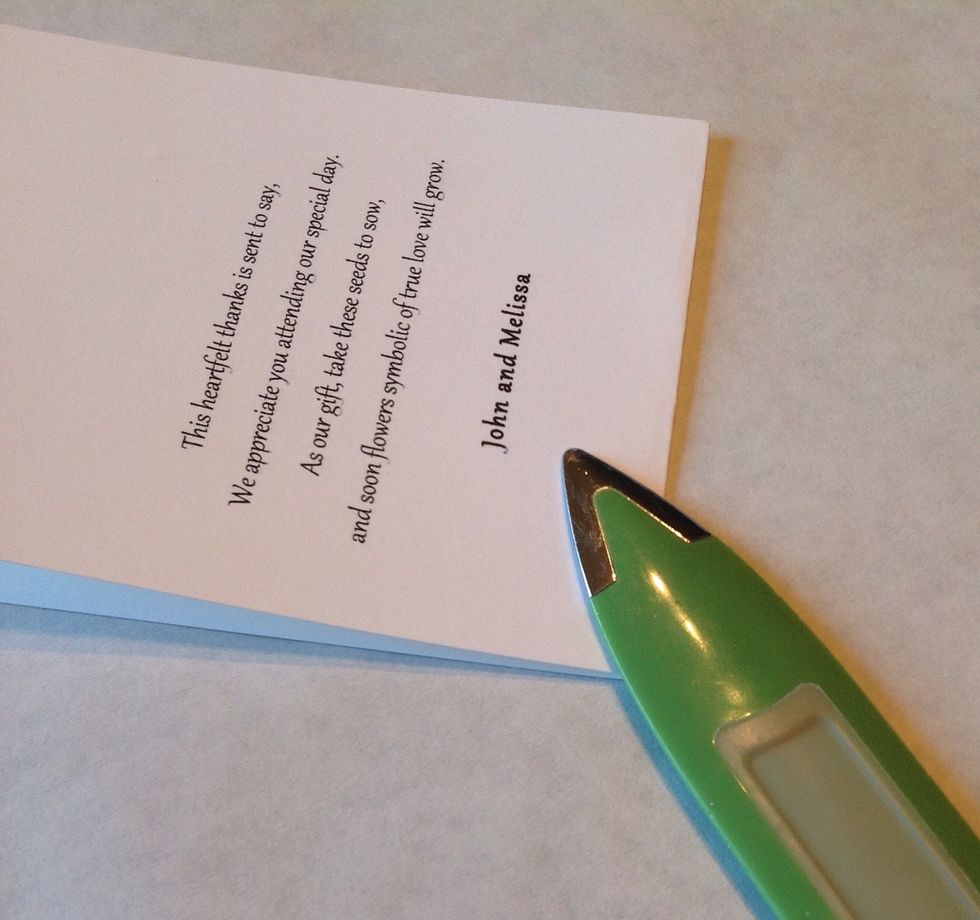 Fold the cut piece of cardstock in half and crease. It helps to use a folding tool.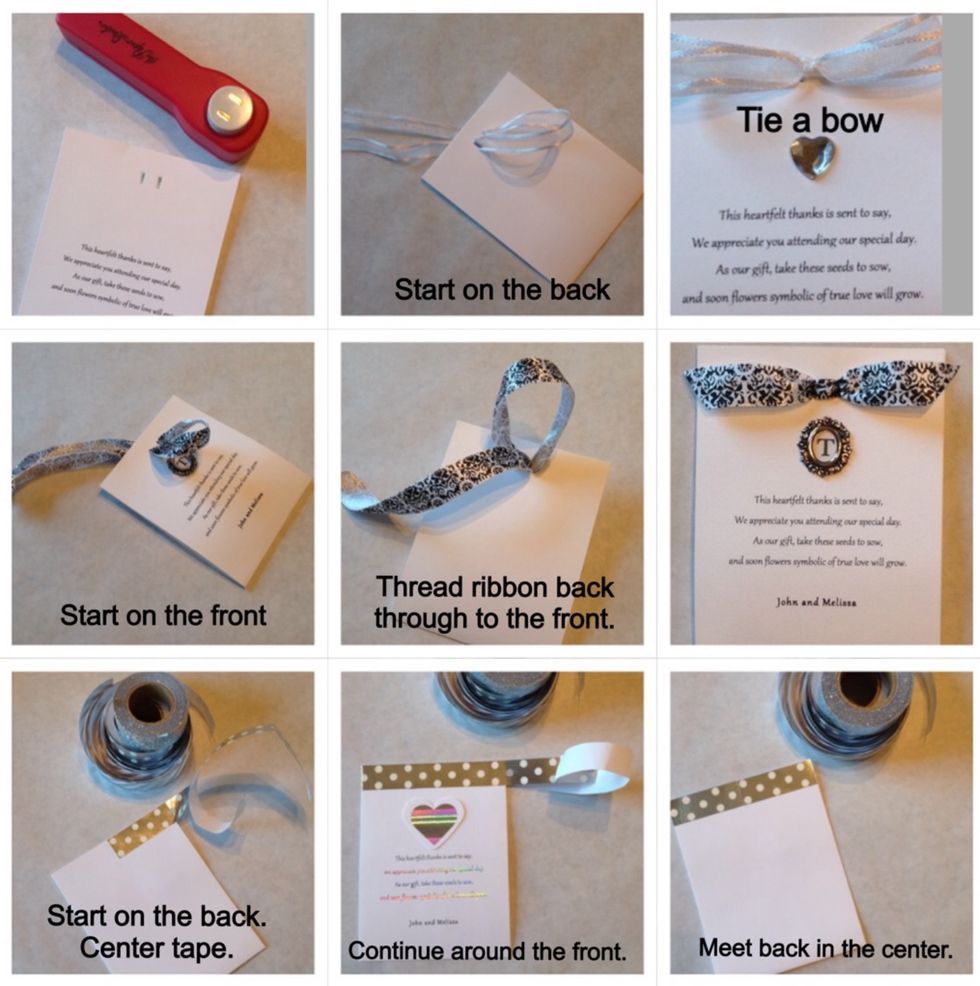 To keep the cardstock sleeve closed, add ribbon or decorative tape to the top. Use a ribbon punch or hole punch to thread a ribbon through in one of the first 2 ways shown. The third way uses tape.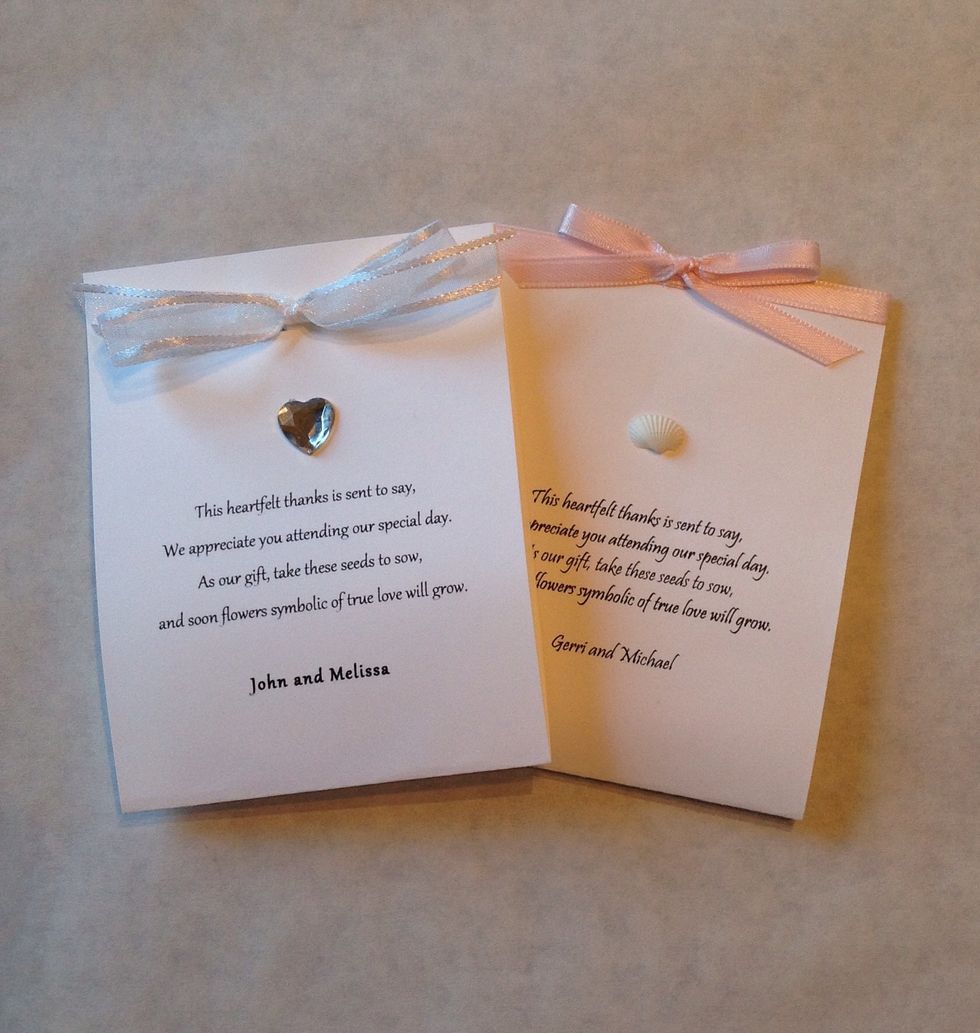 Optional: Add an embellishment to the front of the favor that coordinates with your wedding theme, like a small shell for a beach wedding.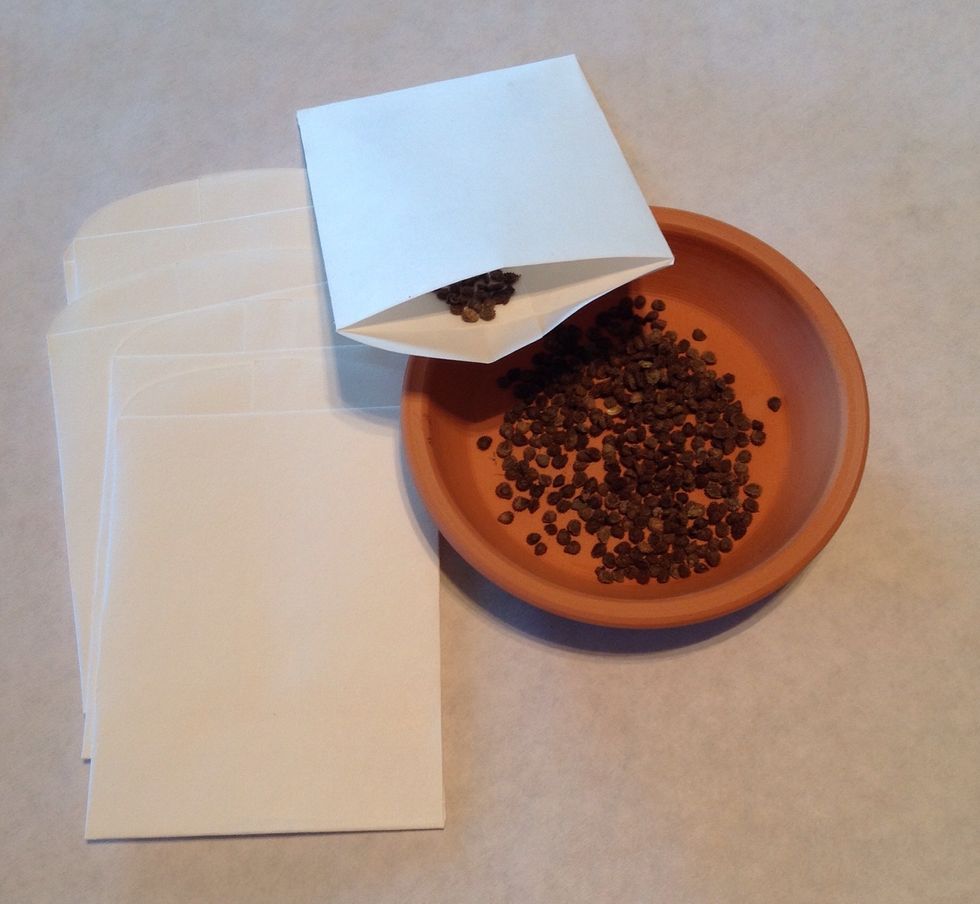 Put some forget-me-not seeds into a mini craft sack or envelope. What you use will determine the size of the cardstock sleeve. The sacks here are 2.5"x4" which will fit in a sleeve cut to 31/4"x81/2".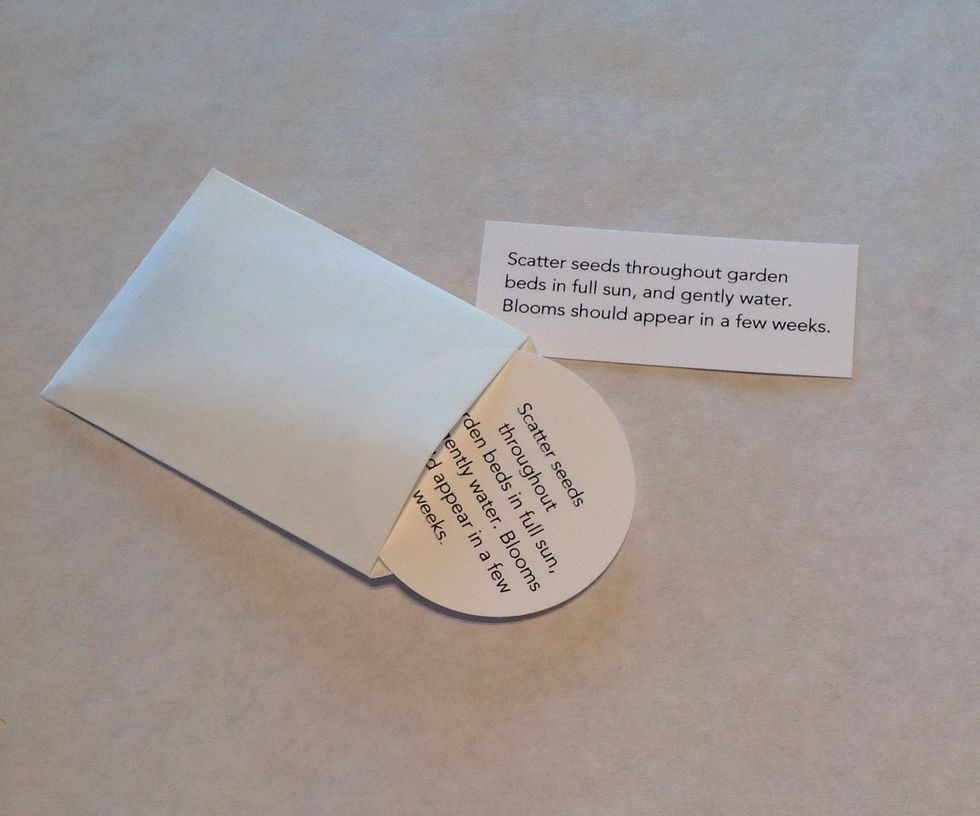 Type the planting instructions for the flowers and print on cardstock. Cut to fit inside the sack or envelope that you will use. You can cut the instructions into any shape or use a craft punch.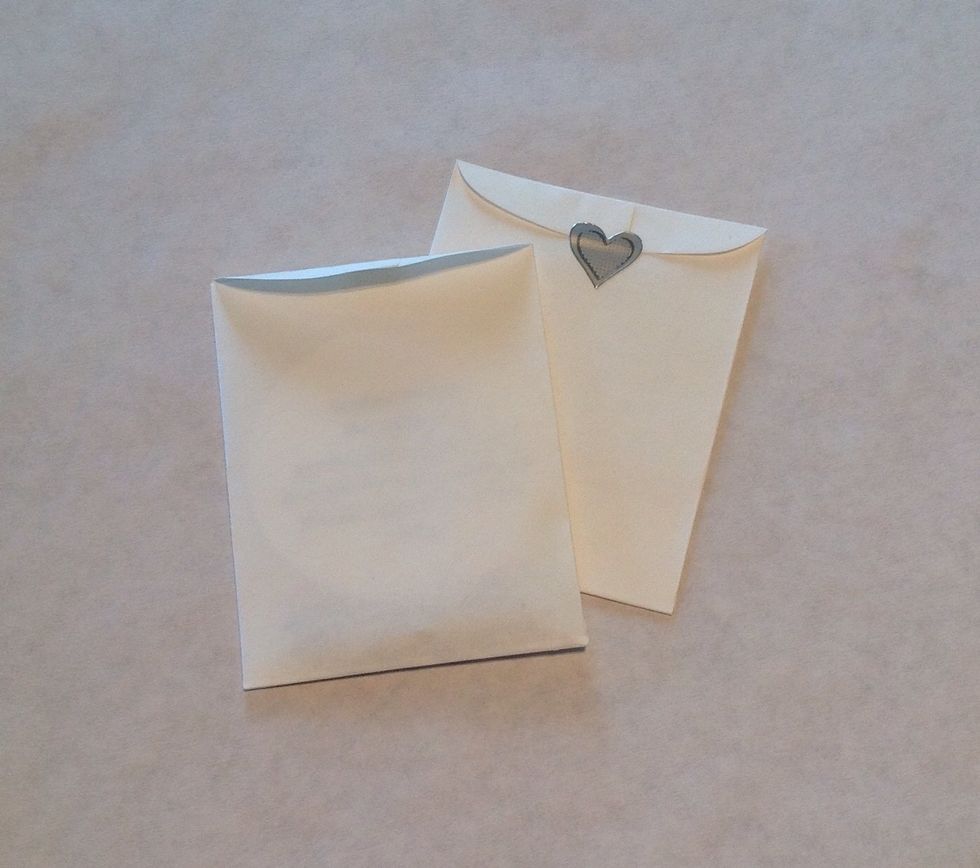 Once the seeds and instructions are inside, fold the flap. You can secure the flap with a seal, but it will stay closed when placed in the cardstock sleeve.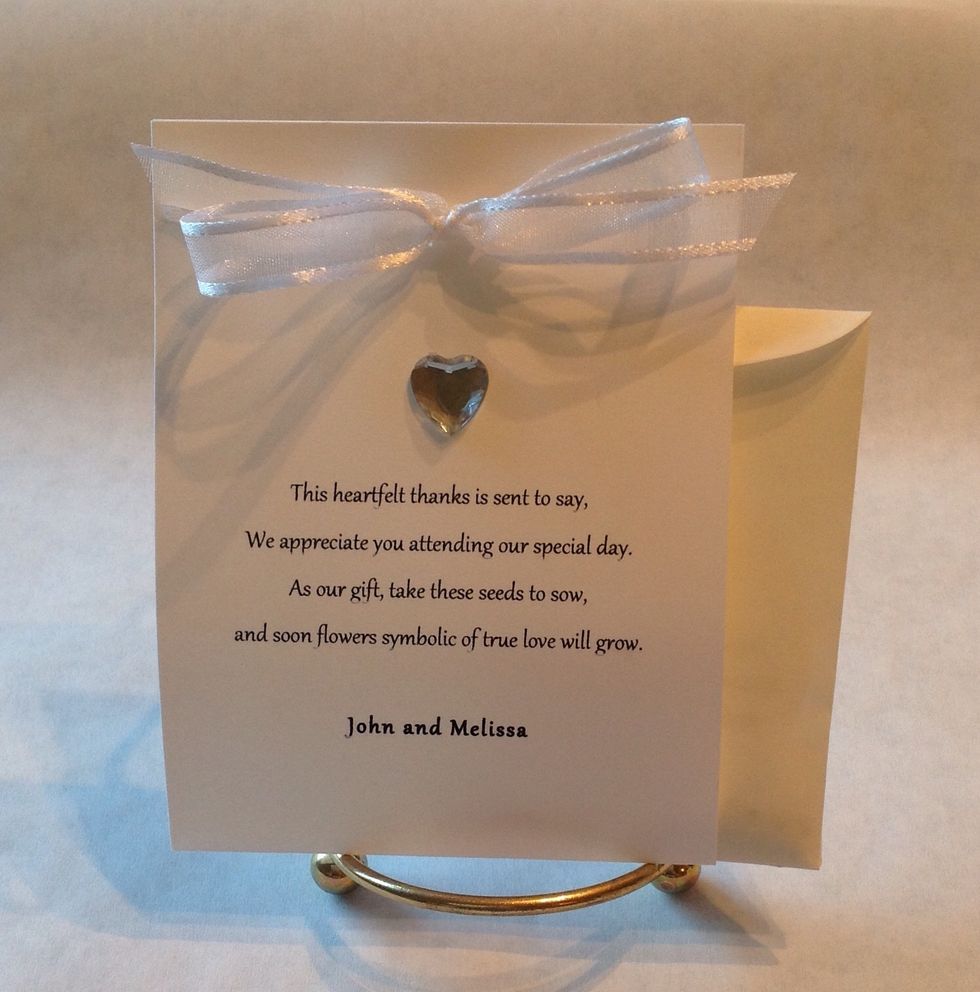 Slide the envelope of seeds inside the sleeve.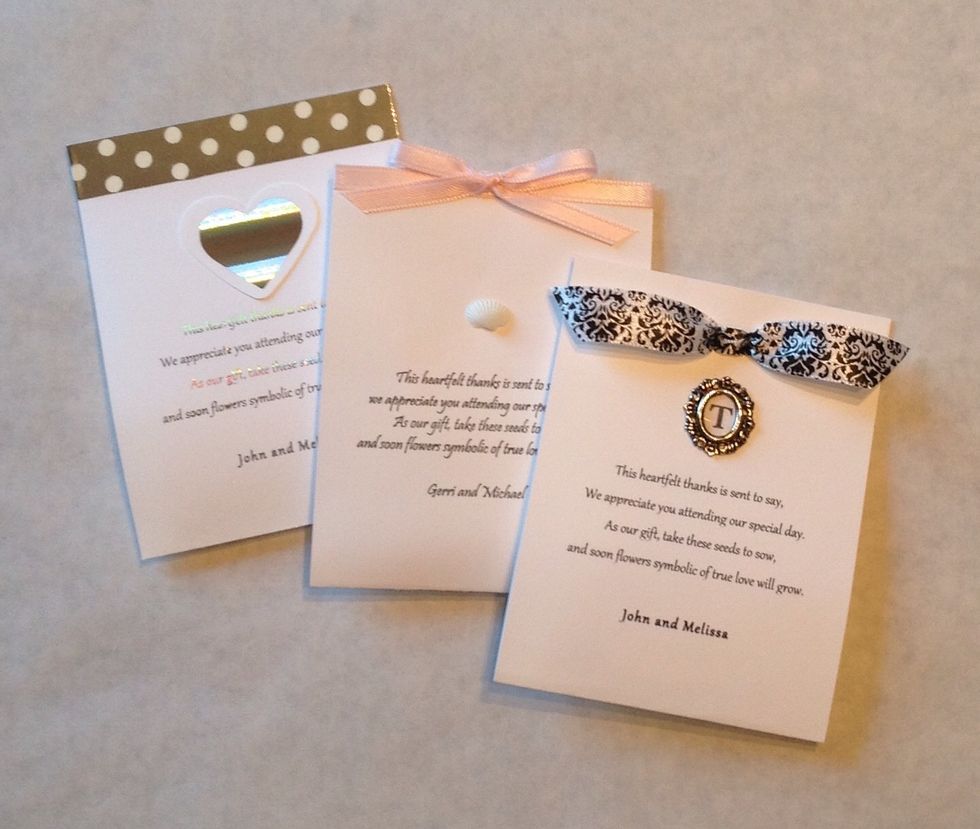 There are numerous decorative options to make these favors as unique and special as your big day. Love will definitely be in bloom no matter how you create them!
http://www.brit.co/category/weddings/diy-weddings/
Computer
Printer
Cardstock
Paper cutter or scissors
Mini craft sacks or envelopes
Forget-me-not seeds
Ribbon
Ribbon punch or hole punch
Decorative tape
Embellishments (optional)
Folding tool (optional)
Craft punch (shape of your choice-optional)
Seals/stickers (optional)