I became severely allergic to fish. A friend showed me a mixture meant to be an alternative to tuna sandwich spread. She called her's " Funa" ( fake tuna). My tweak is "Foona 2.0"
15
I'm using a food processor but you can use a potato masher or even a fork. Here I've put in my WELL RINSED garbanzos and mayo (Miracle Whip truth be told).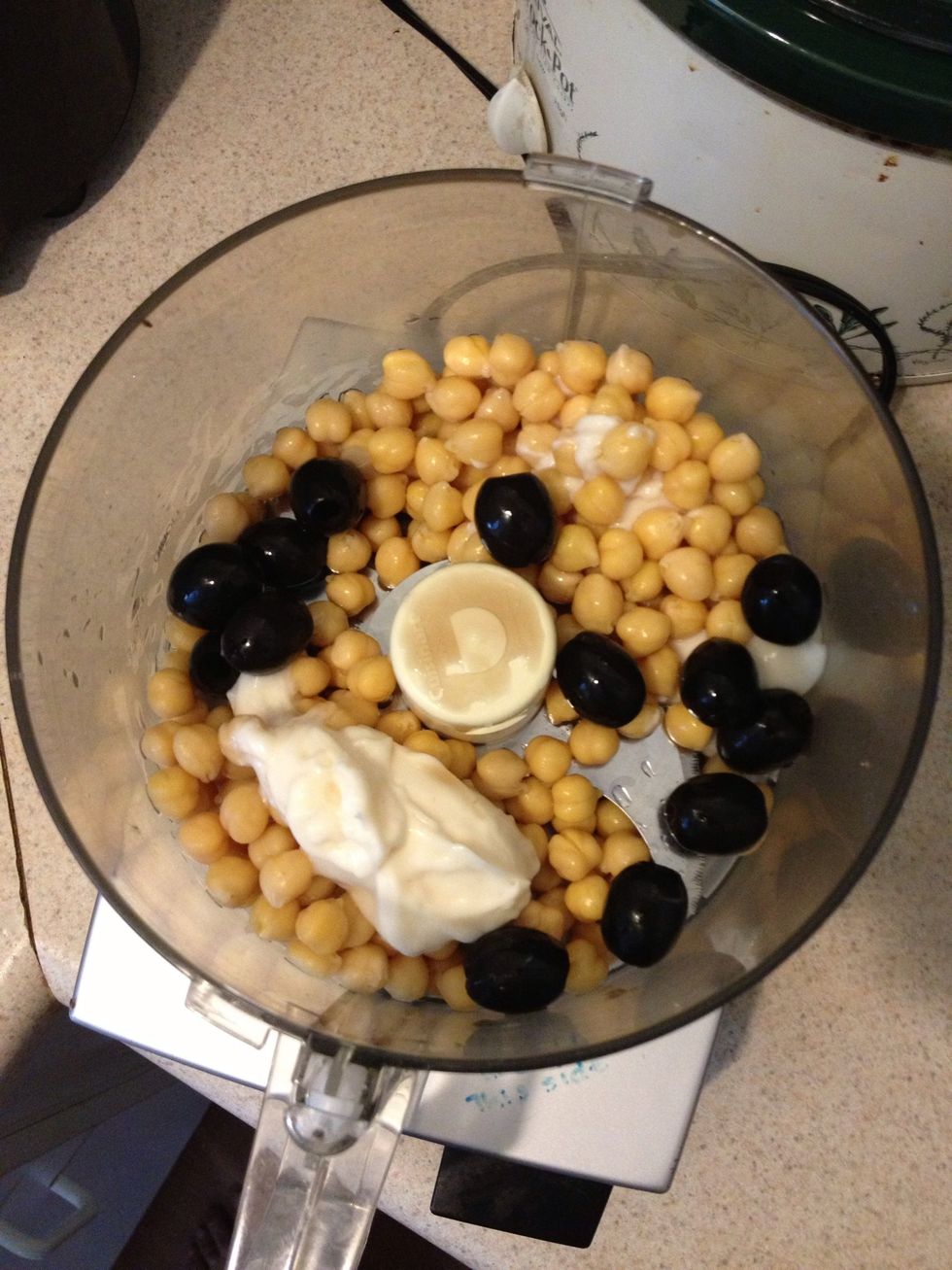 In with the olives.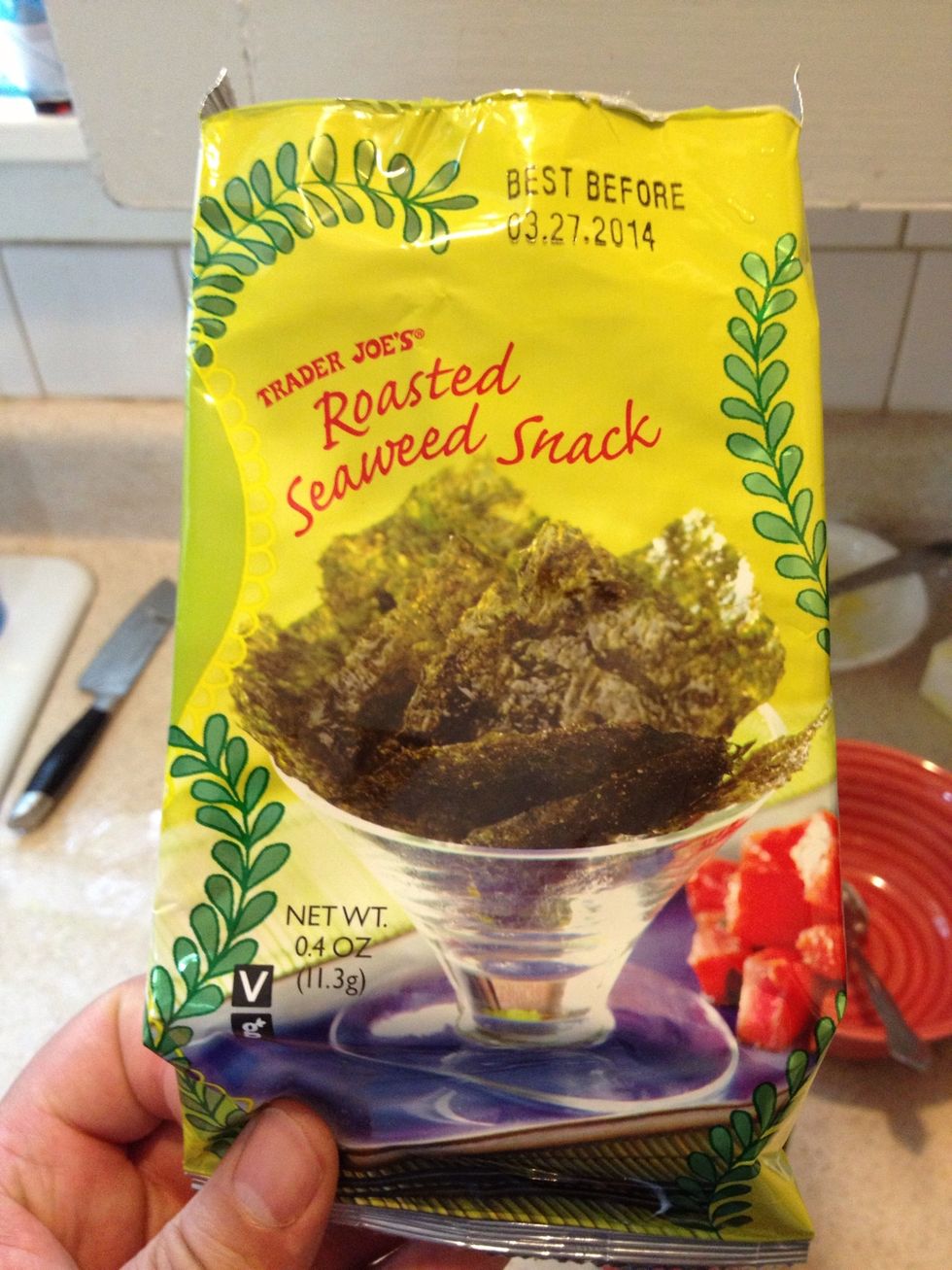 Here's what I used for sea weed.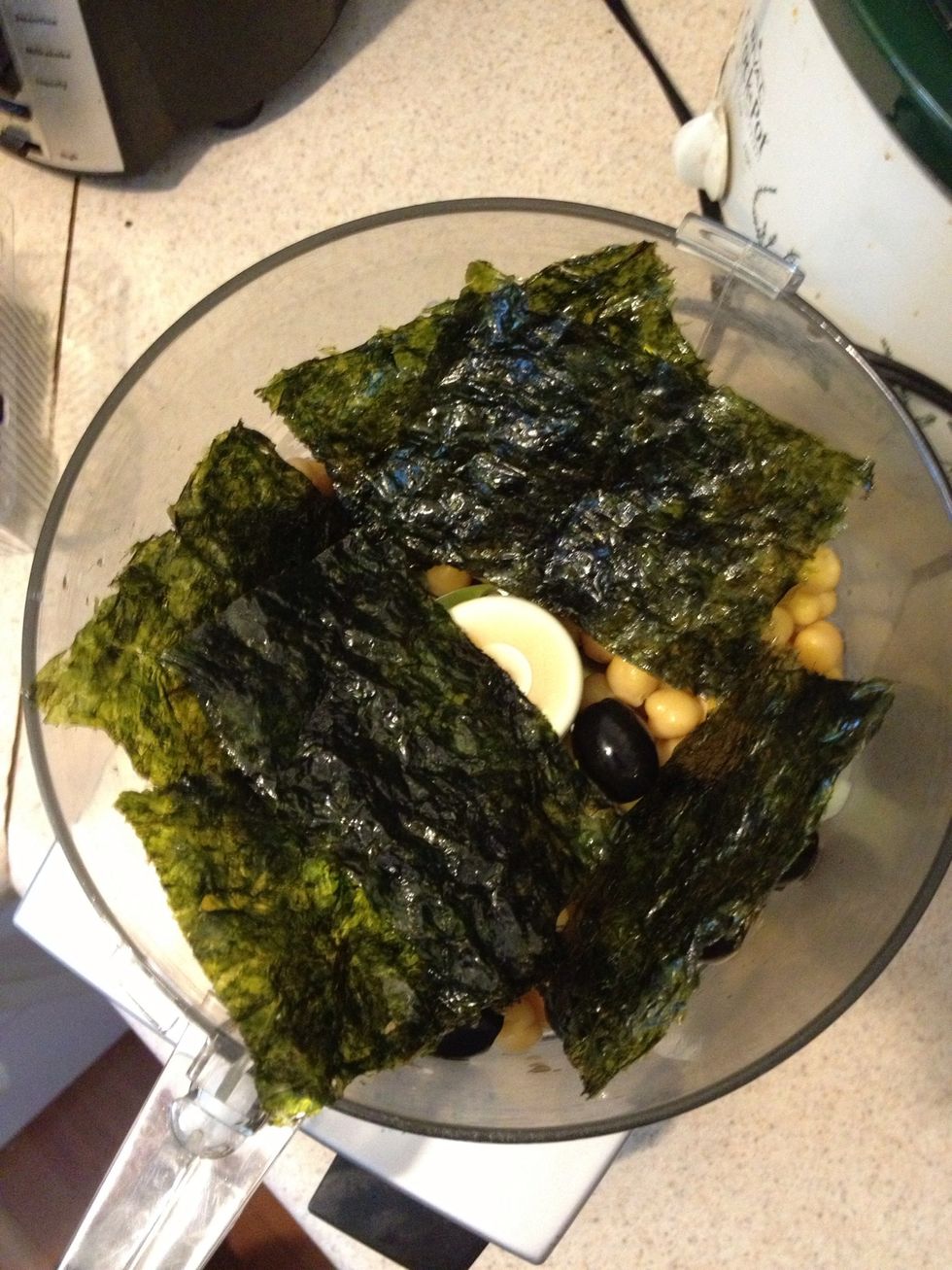 In with the sea weed.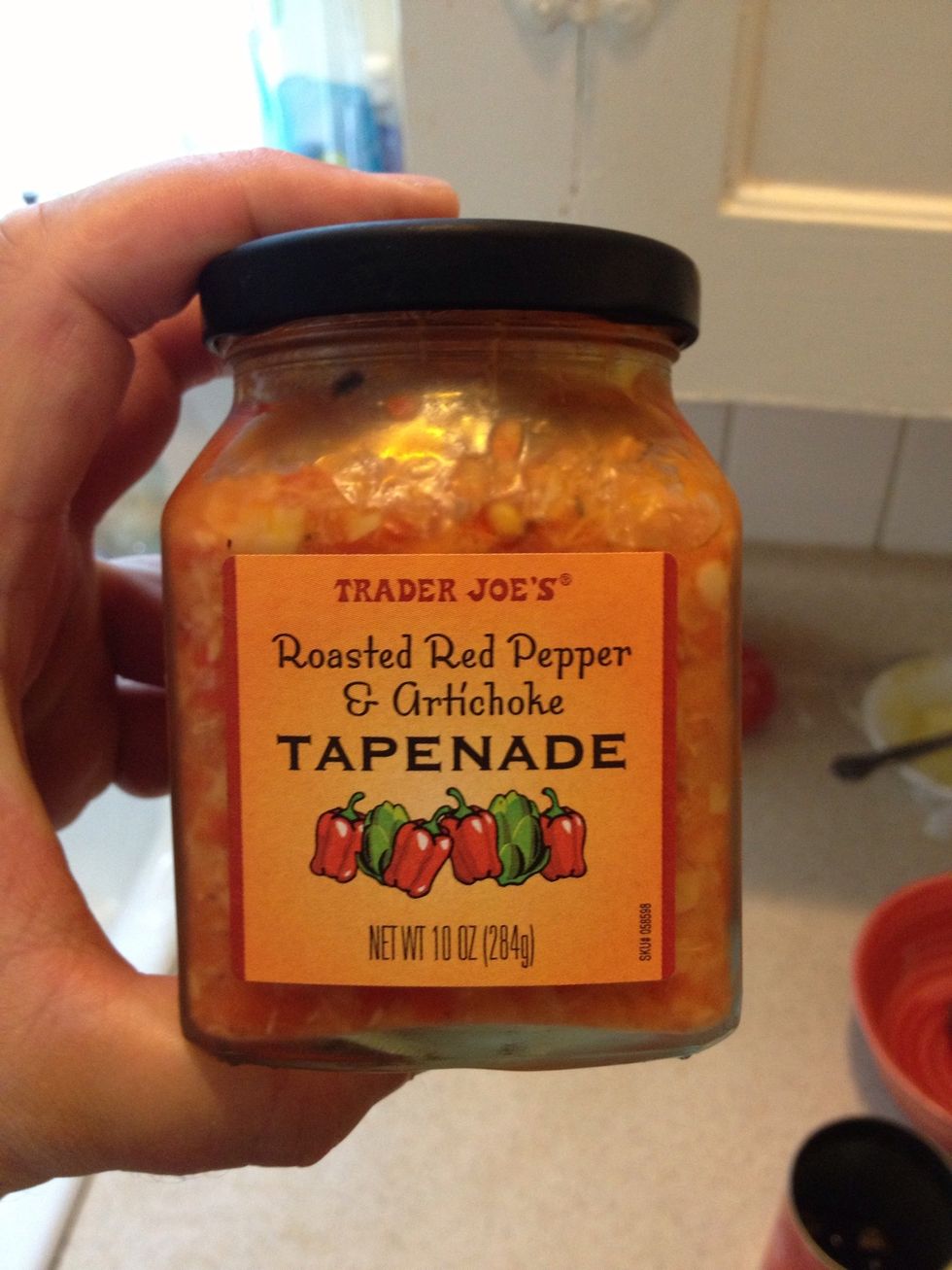 This product adds some delicious flavor. If you want the flavor but don't have the product, just think roasted red peppers, artichoke, onion and garlic in some olive oil. Capers might be nice.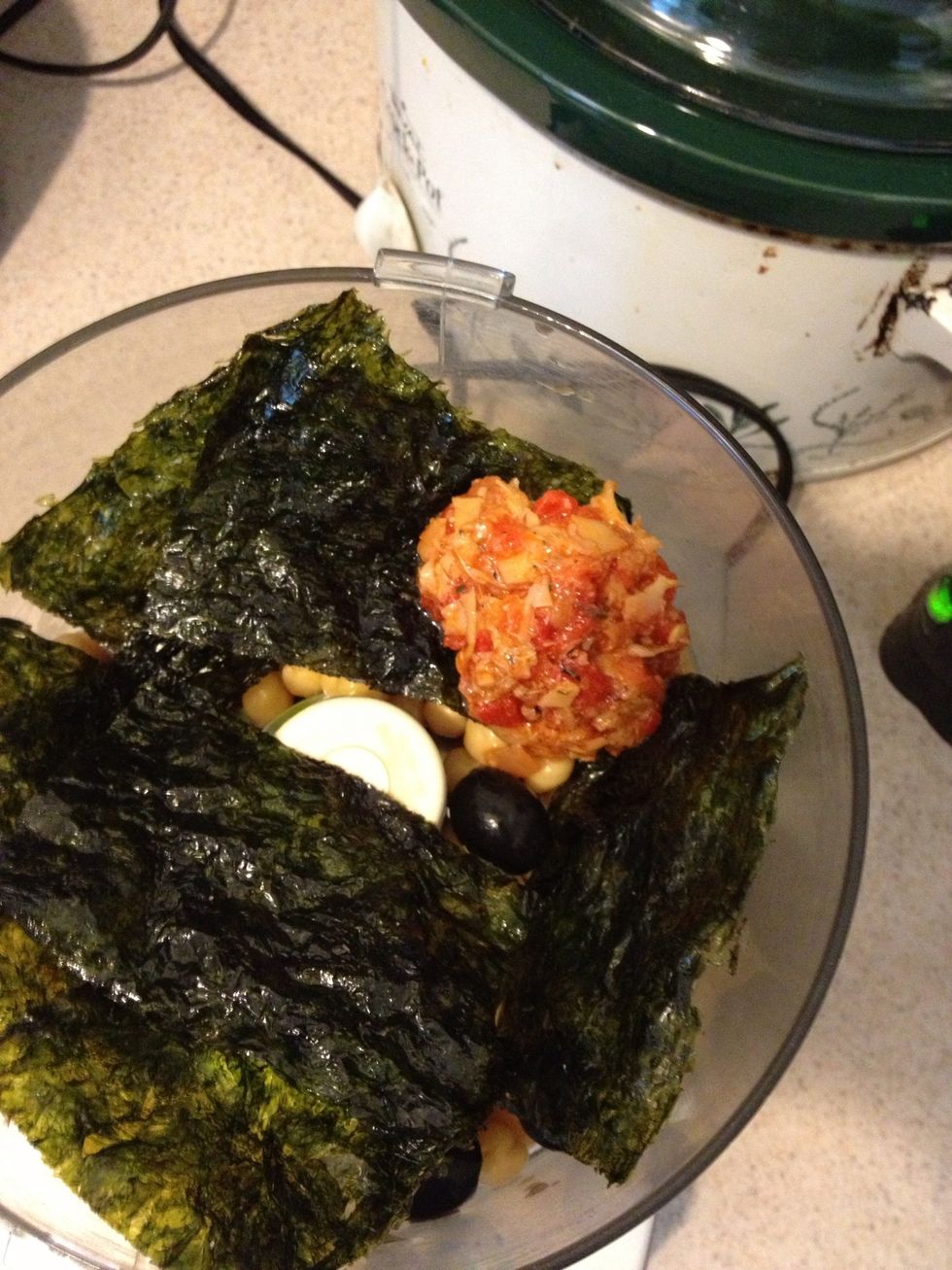 A dollop into the mix.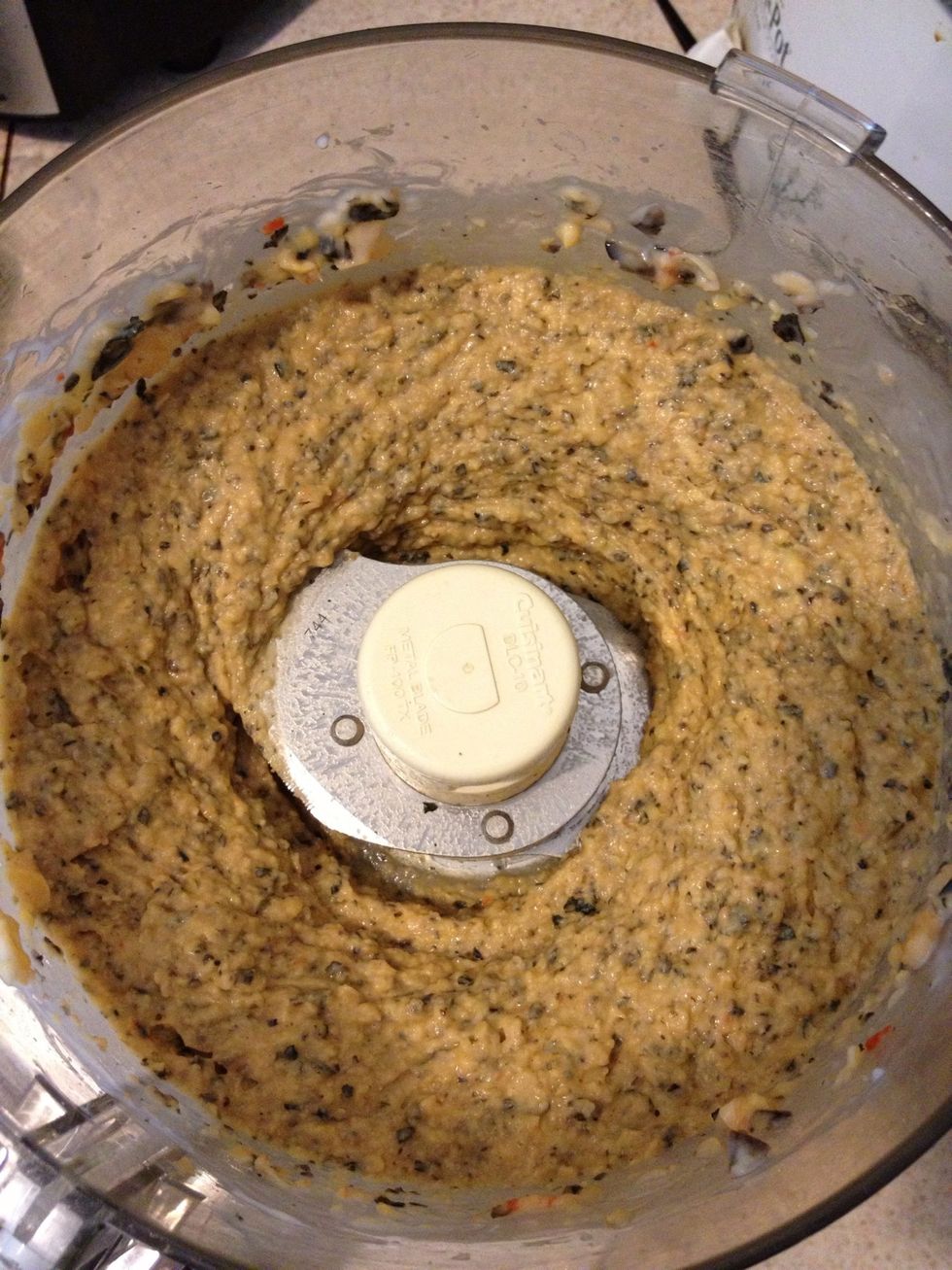 Whizzzzzzz!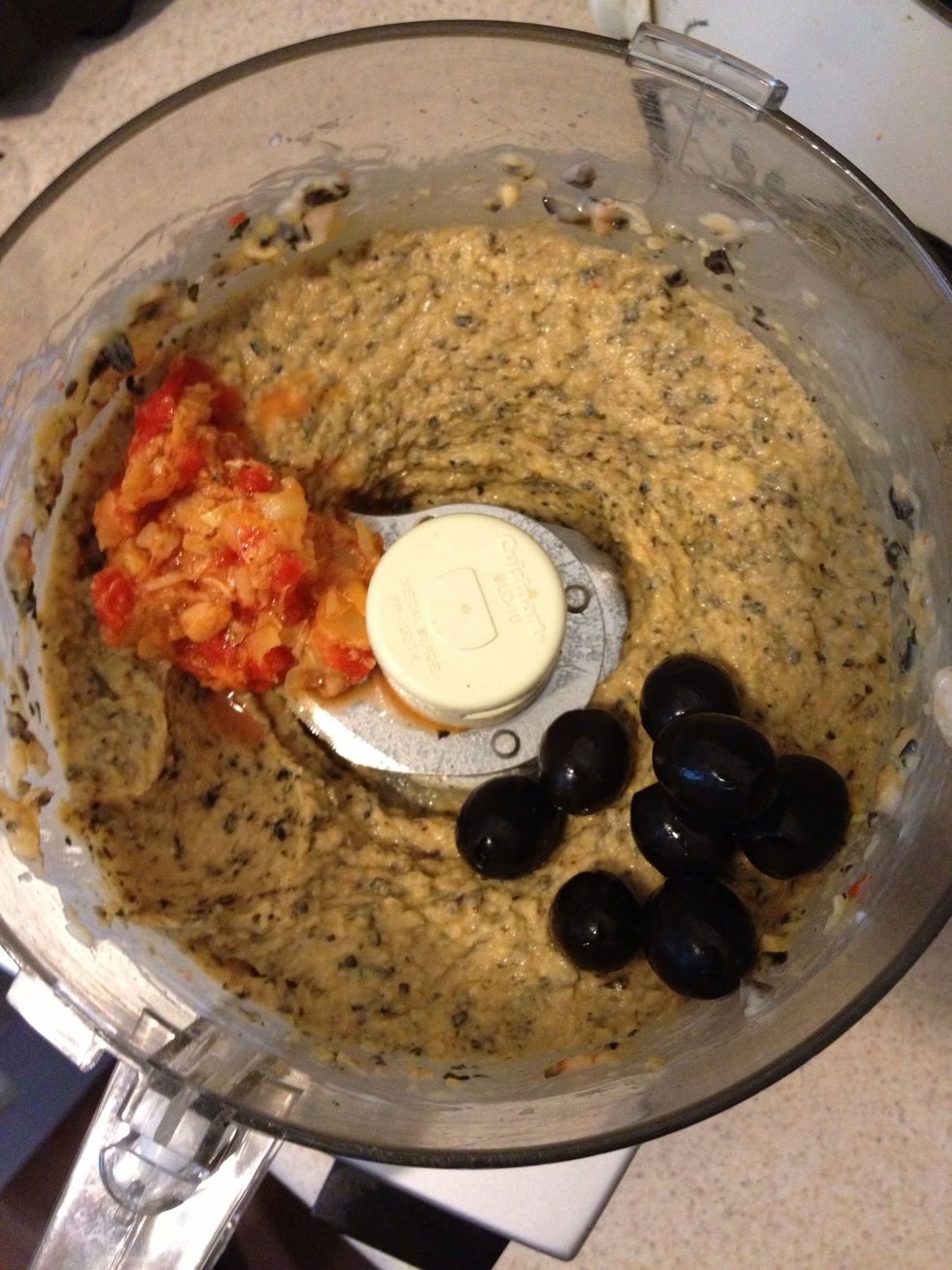 I tasted and chose to add this...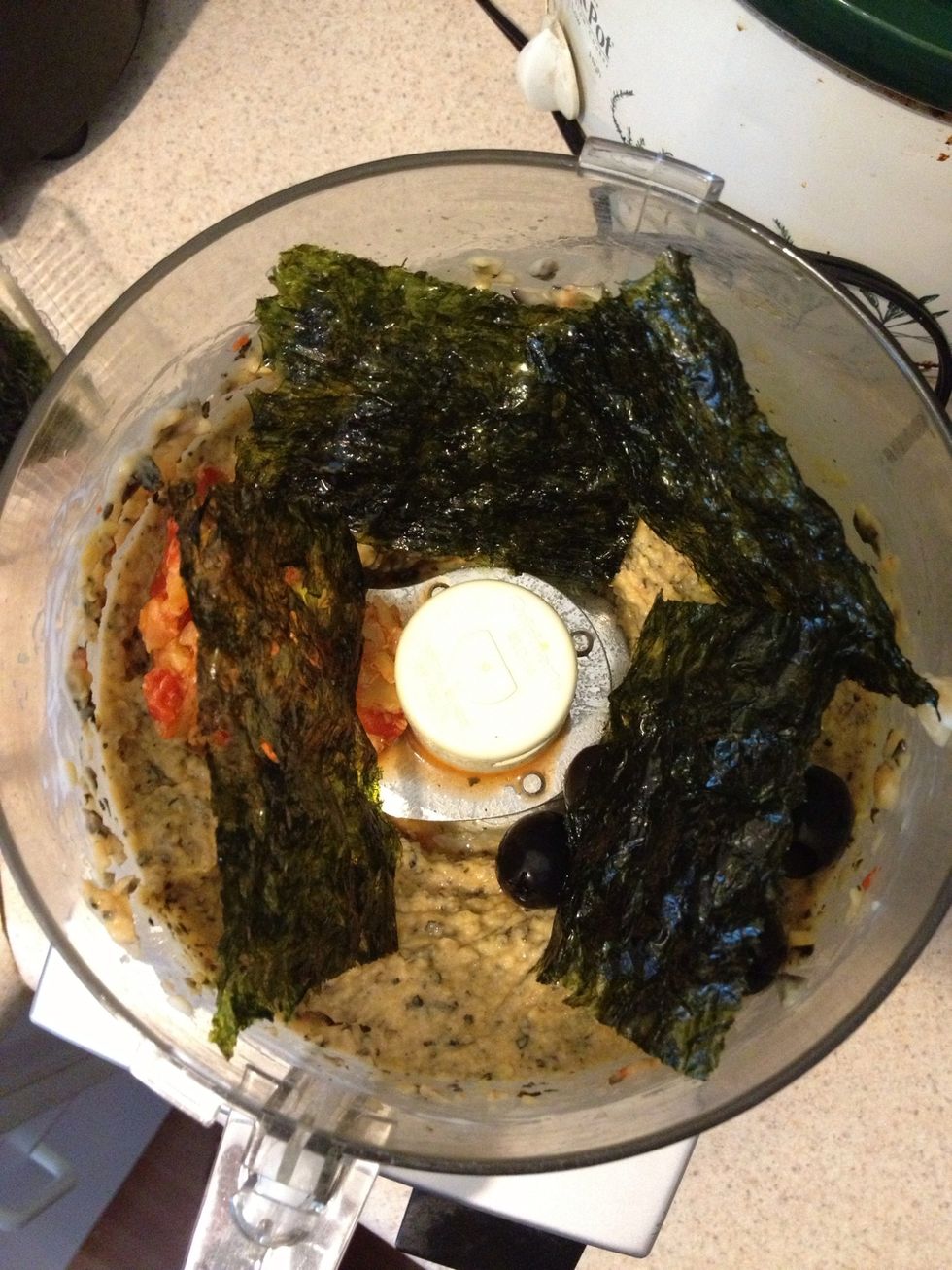 ...and these.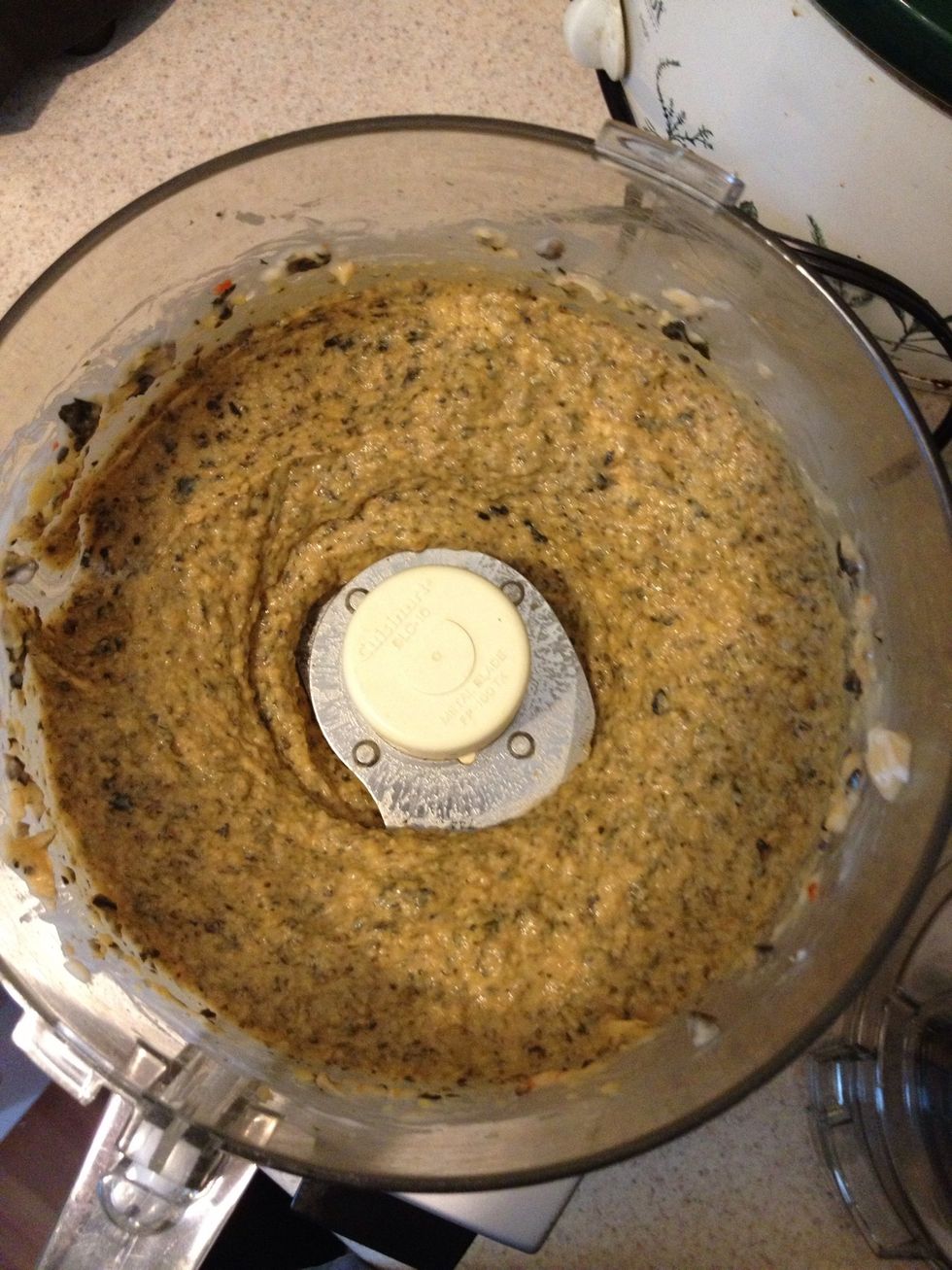 Whizz! Bang! Done! Good on bread! Good on crackers! Get it in your face!
1.0 Can of garbanzo beans
1/3c roasted red pepper artichoke tapenade
18.0 large black olives
3/4c Mayonnaise or veganaise
10.0Tbsp Toasted sea weed wafer-flakes