Whisk together 1 cup flour, and 1/2 tsp each baking soda, and salt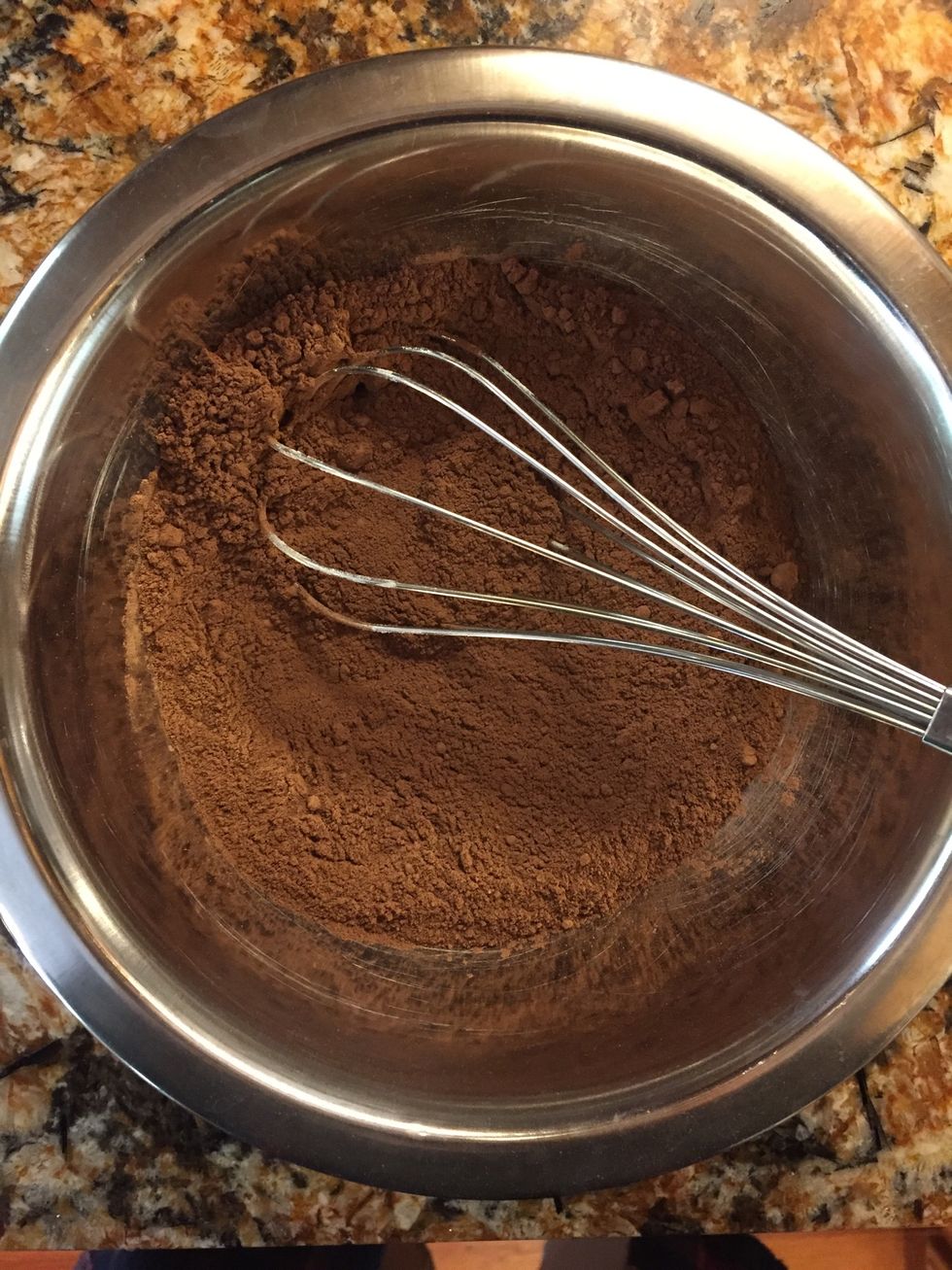 Whisk 1/2 cup cocoa powder in a bowl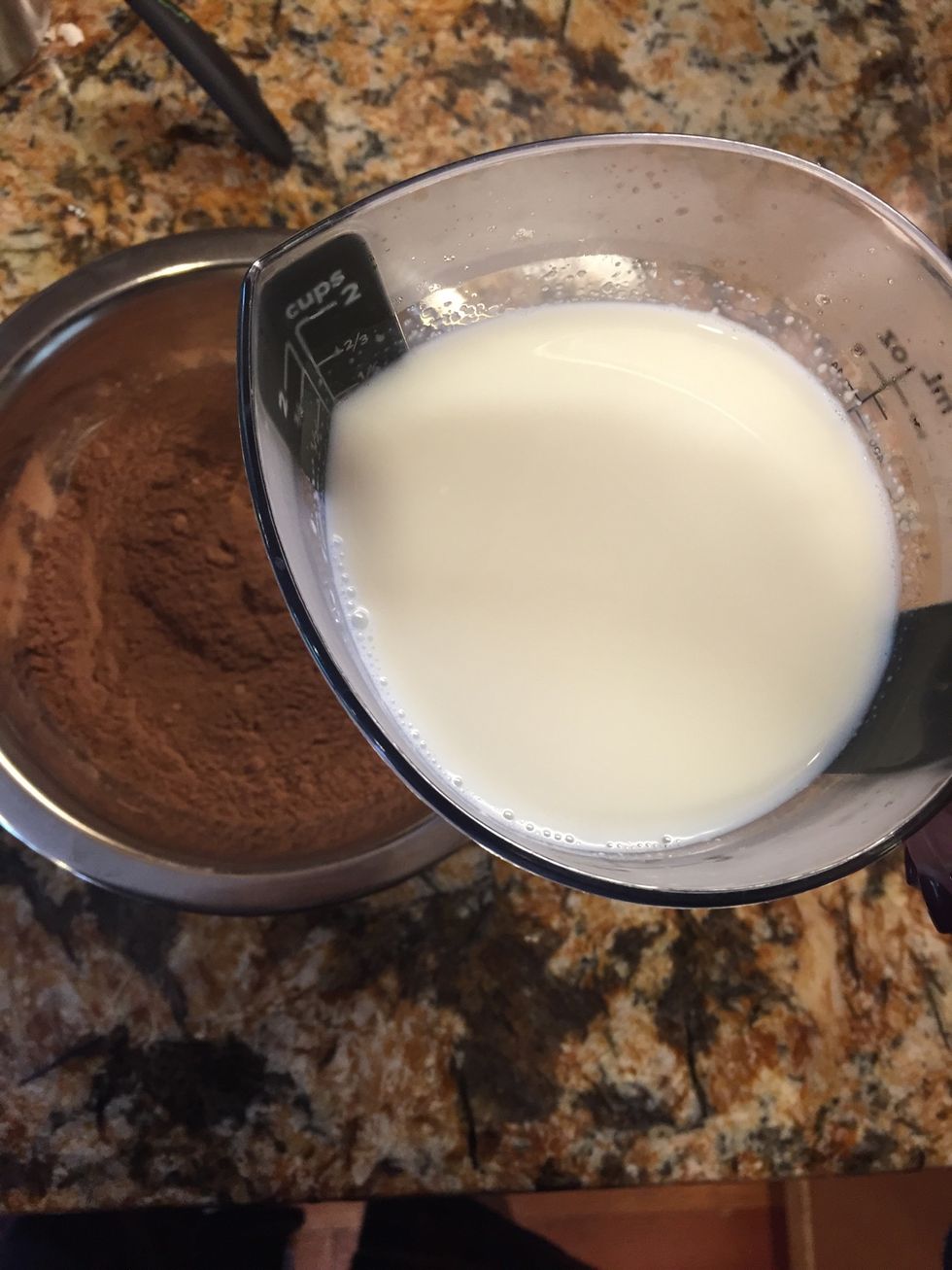 Poor 3/4 cup heated milk(hot but not boiling I put it in the microwave for 1:15 seconds) over the cocoa powder!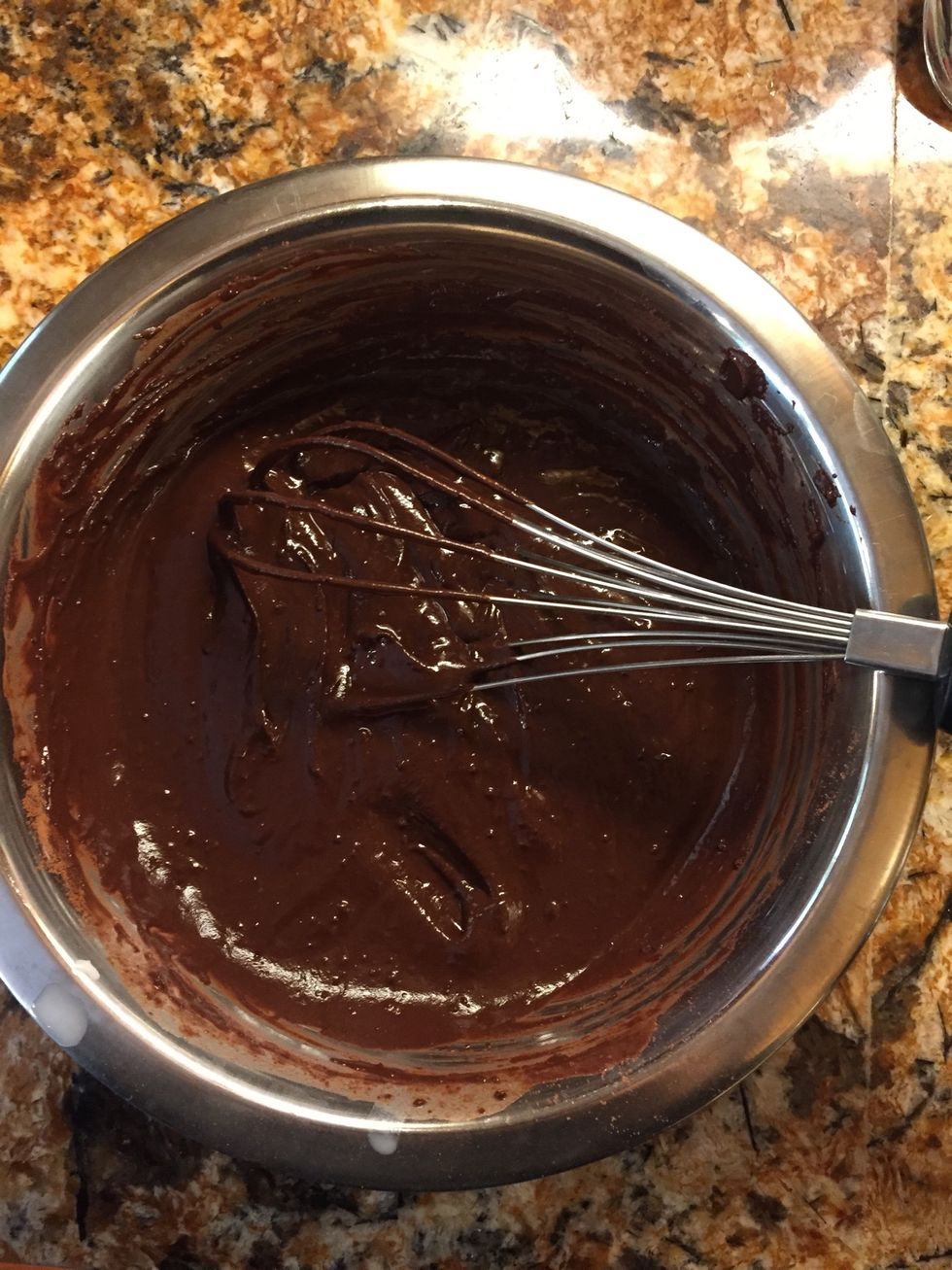 Whisk until smooth!
Beat in 1 cup sugar, and 3/4 cup Conola oil, add 1 egg and 1 tsp vanilla extract.
Stir in dry ingredients until completely smooth!
Bake for 20-25 minutes at 350 degrees Fahrenheit!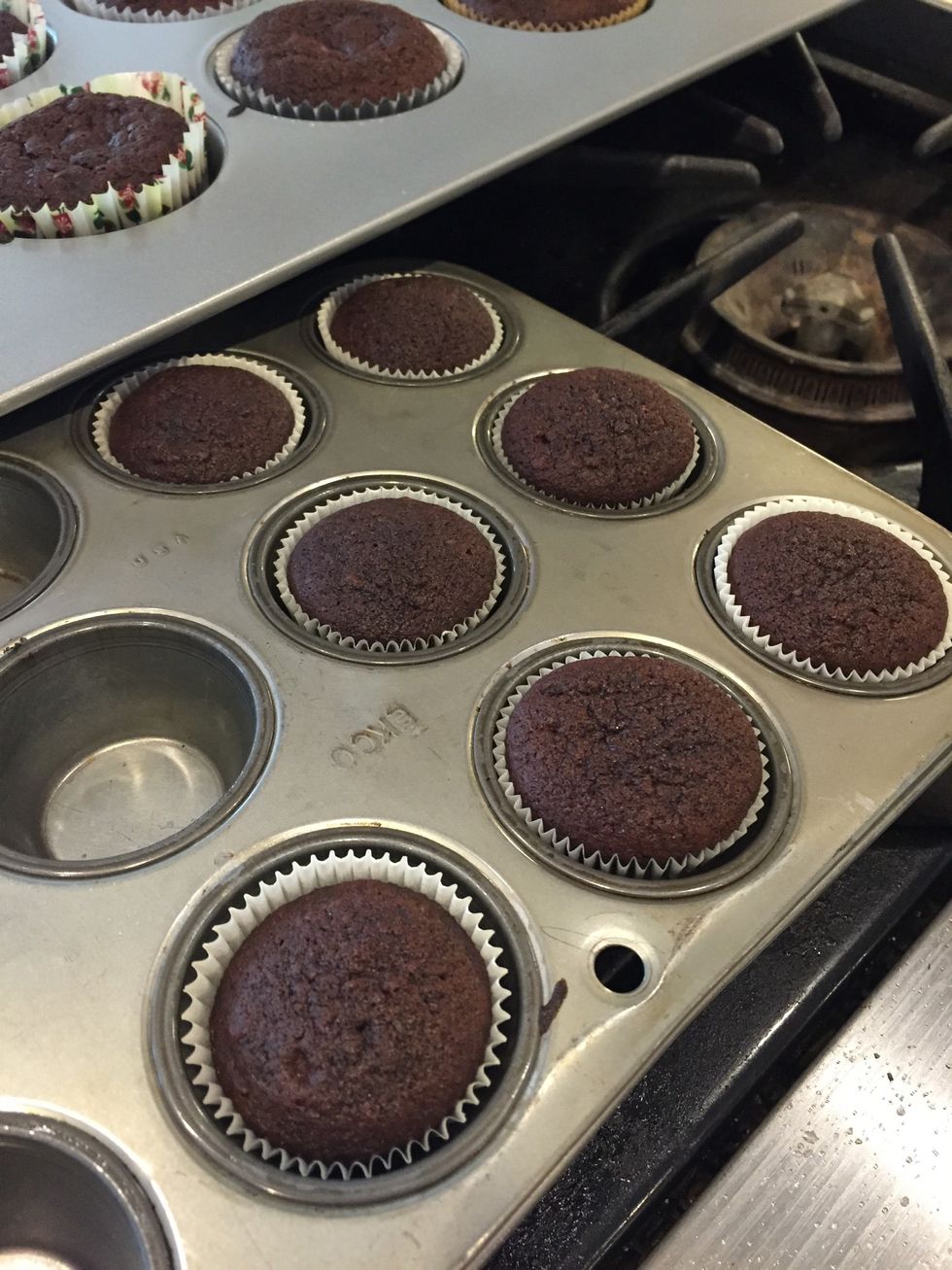 Look at those perfect little domes!
Frost with some amazing chocolate buttercream (recipe to be posted soon!) and share with your friends! Happy baking everyone!! Xoxoxo ~ Rikki
1.0c Flour
1/2tsp Baking soda
1/2tsp Salt
1/2c Cocoa powder unsweetened
3/4c 2% milk heated
3/4c Conola oil
1.0c Sugar
1.0tsp Vanilla extract
1.0 Egg
Rikki Kazmierowicz
My name is Rikki. I love to bake. I'm a little sister, and sweet maker. Follow me! ❤️\n