This is super easy, yet fancy dish when u have guests coming over on short notice. Foie gras can be frozen in ur fridge for weeks. Enjoy! 💗
300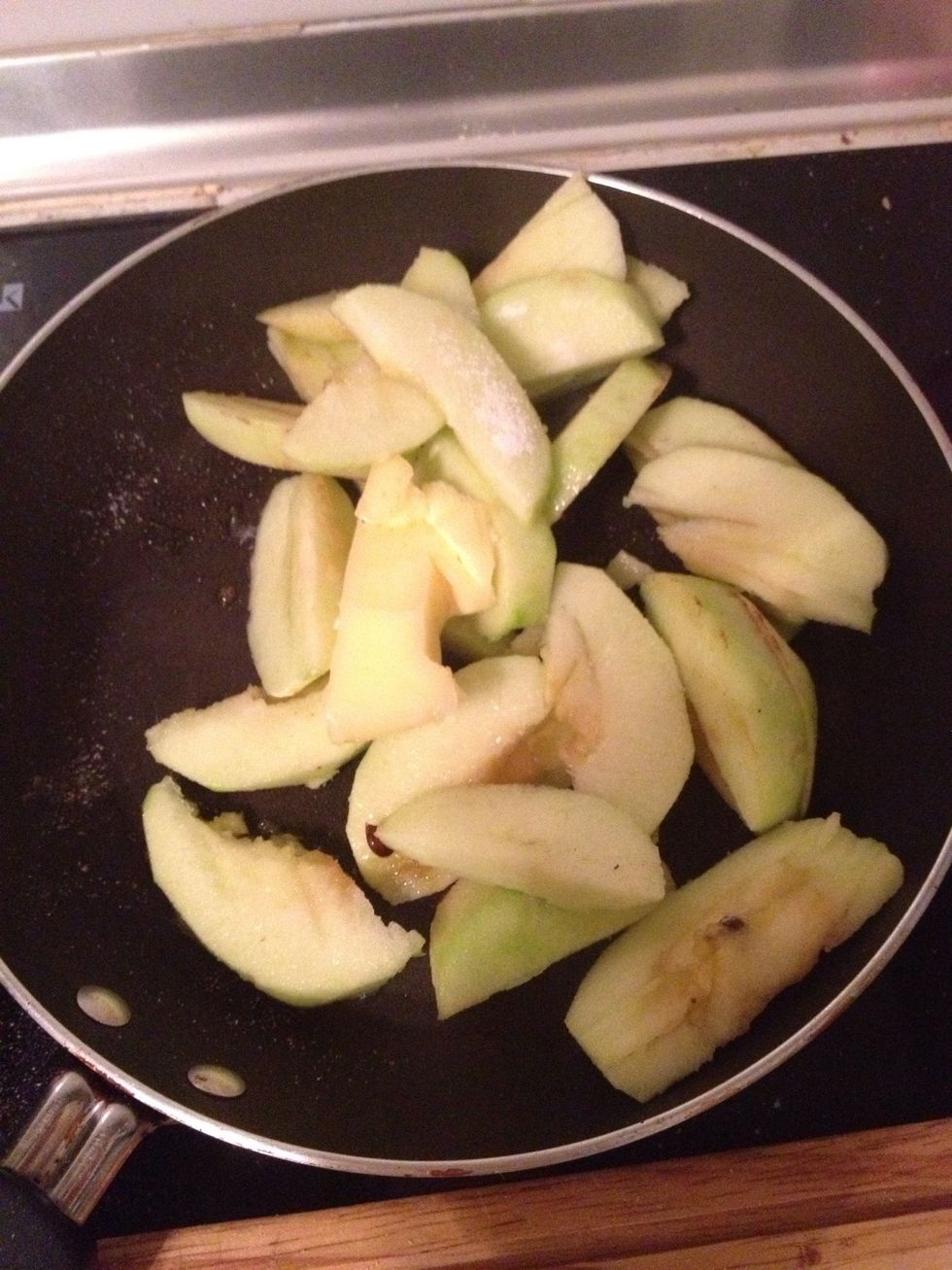 Put peeled apple sugar and butter in a pan on med-high heat.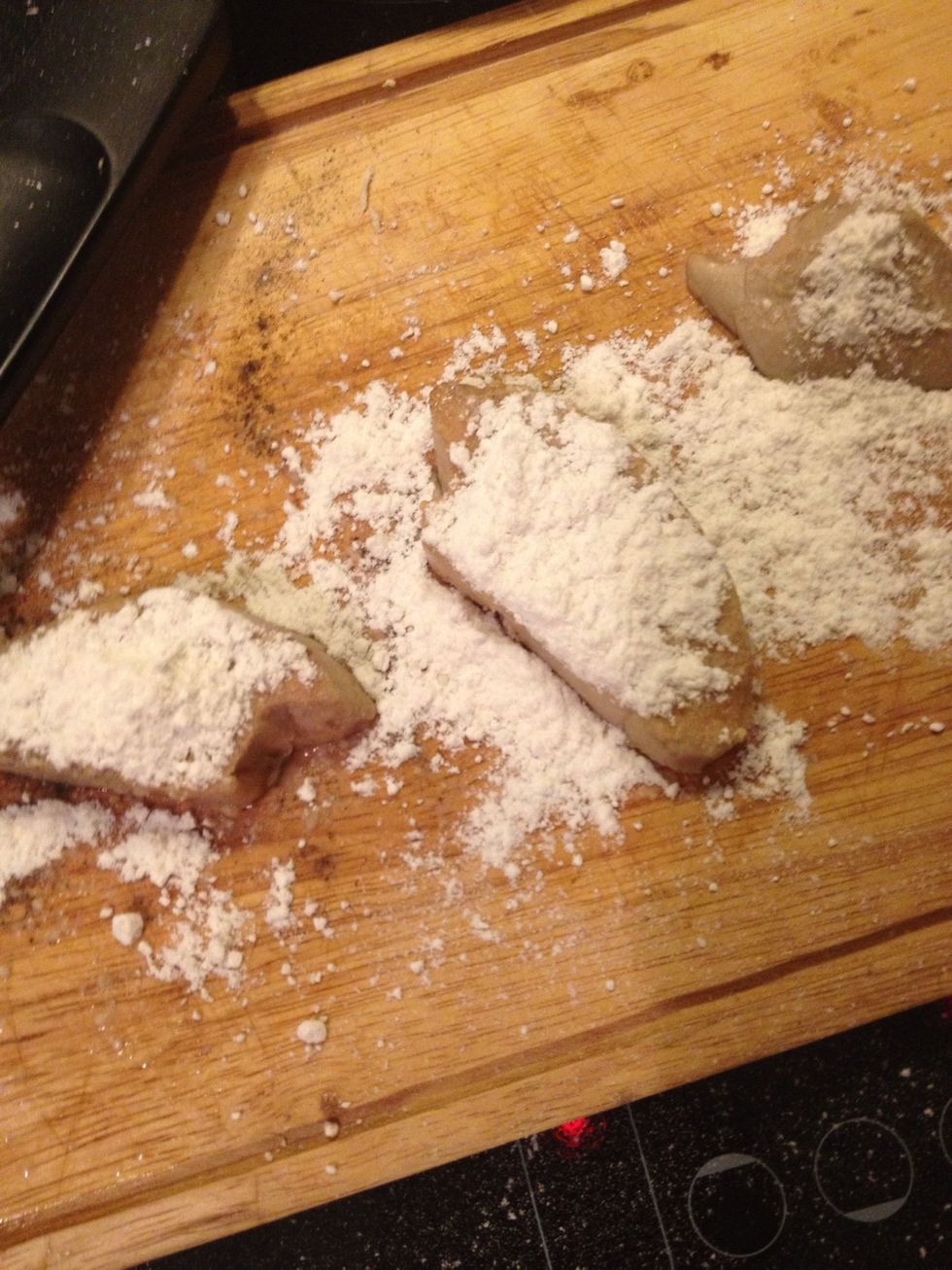 Cut foie gras into pieces abt 1-2cm thick. The trick is using heated knife. Season with salt and pepper and covered with flour on both side. Foie gras are delicate so handle them gently.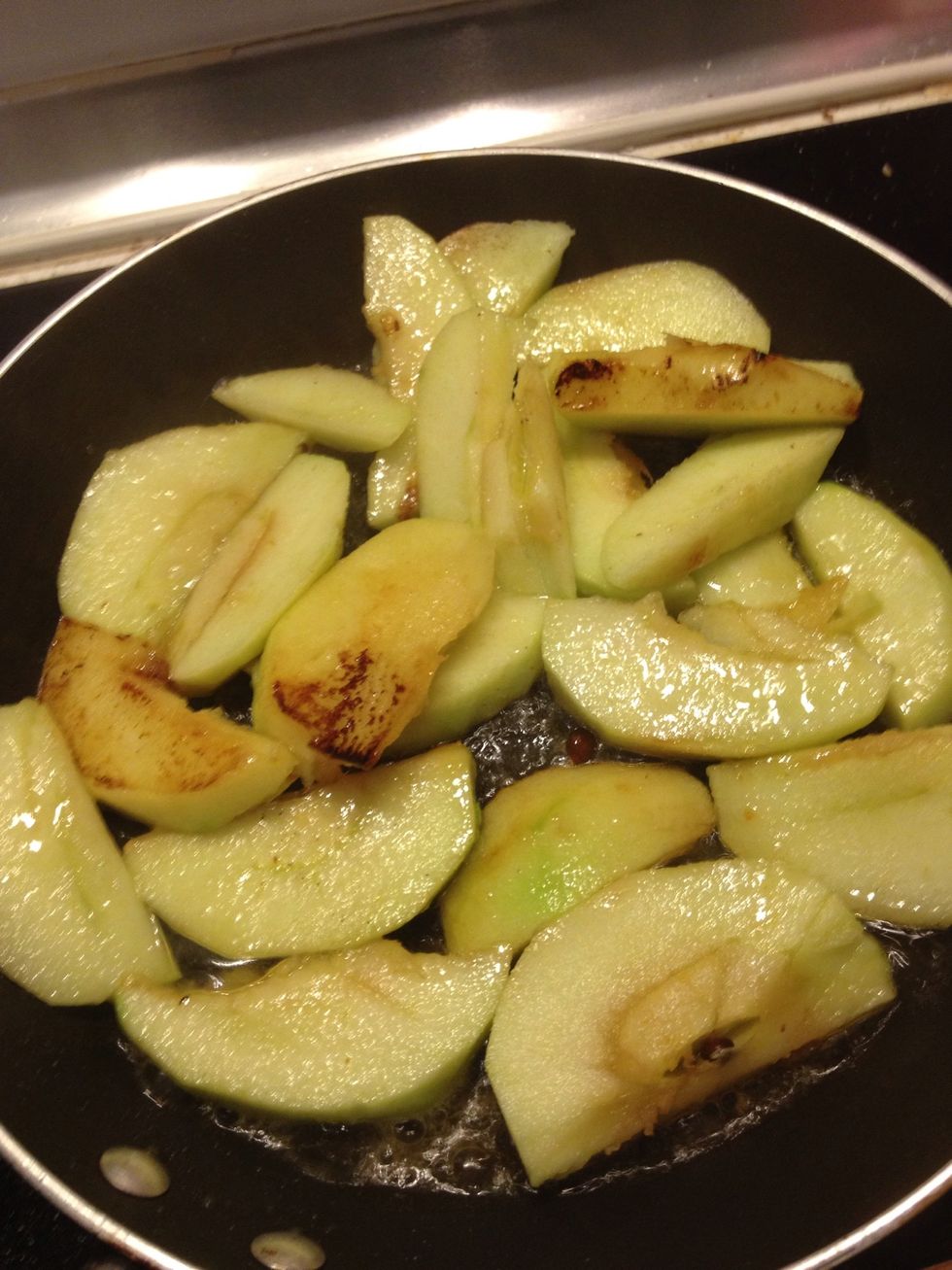 Check back on the apple. We are aiming for caramelized colour. The brown bits are crispy are really nice.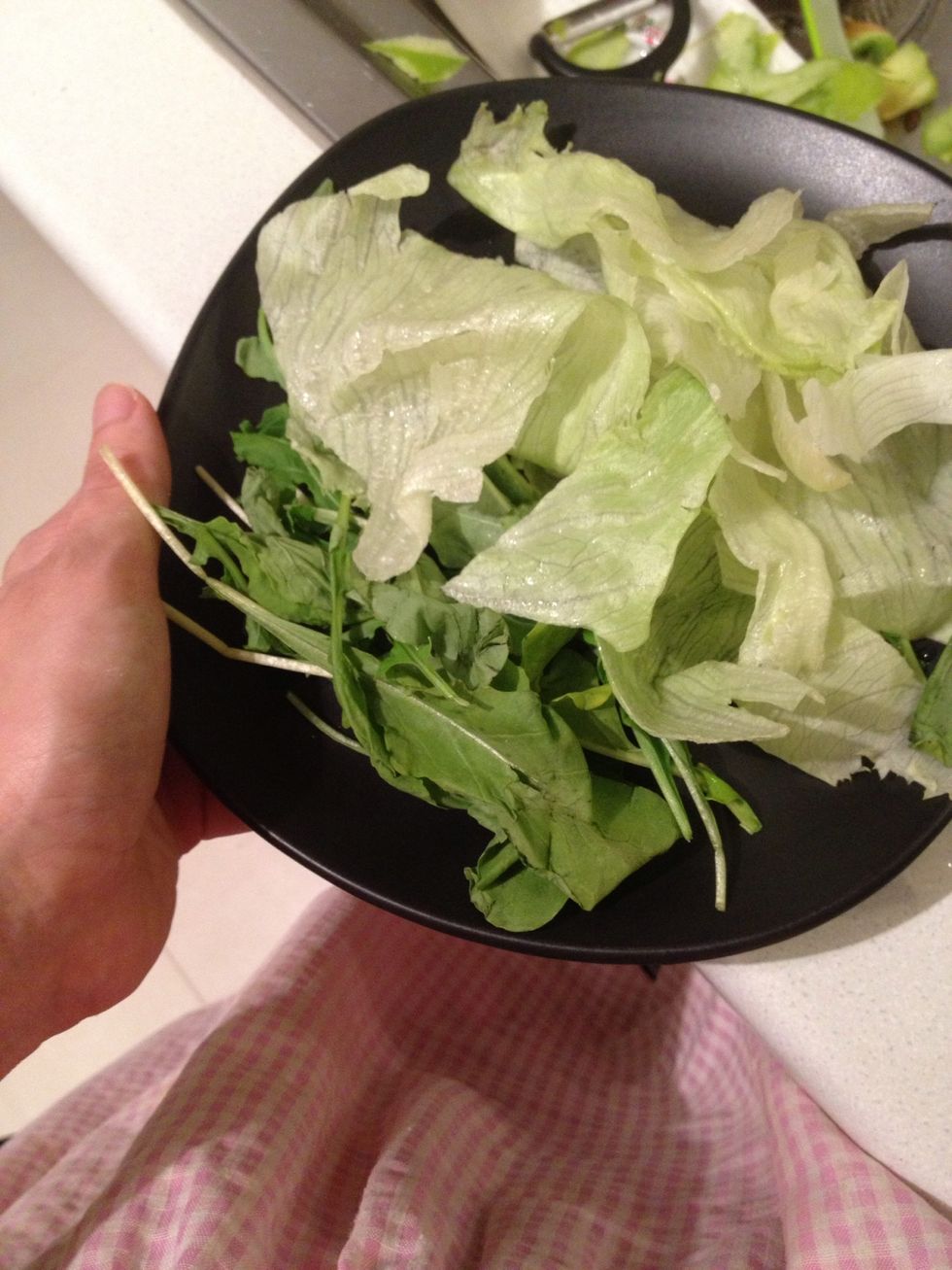 Plate up the greens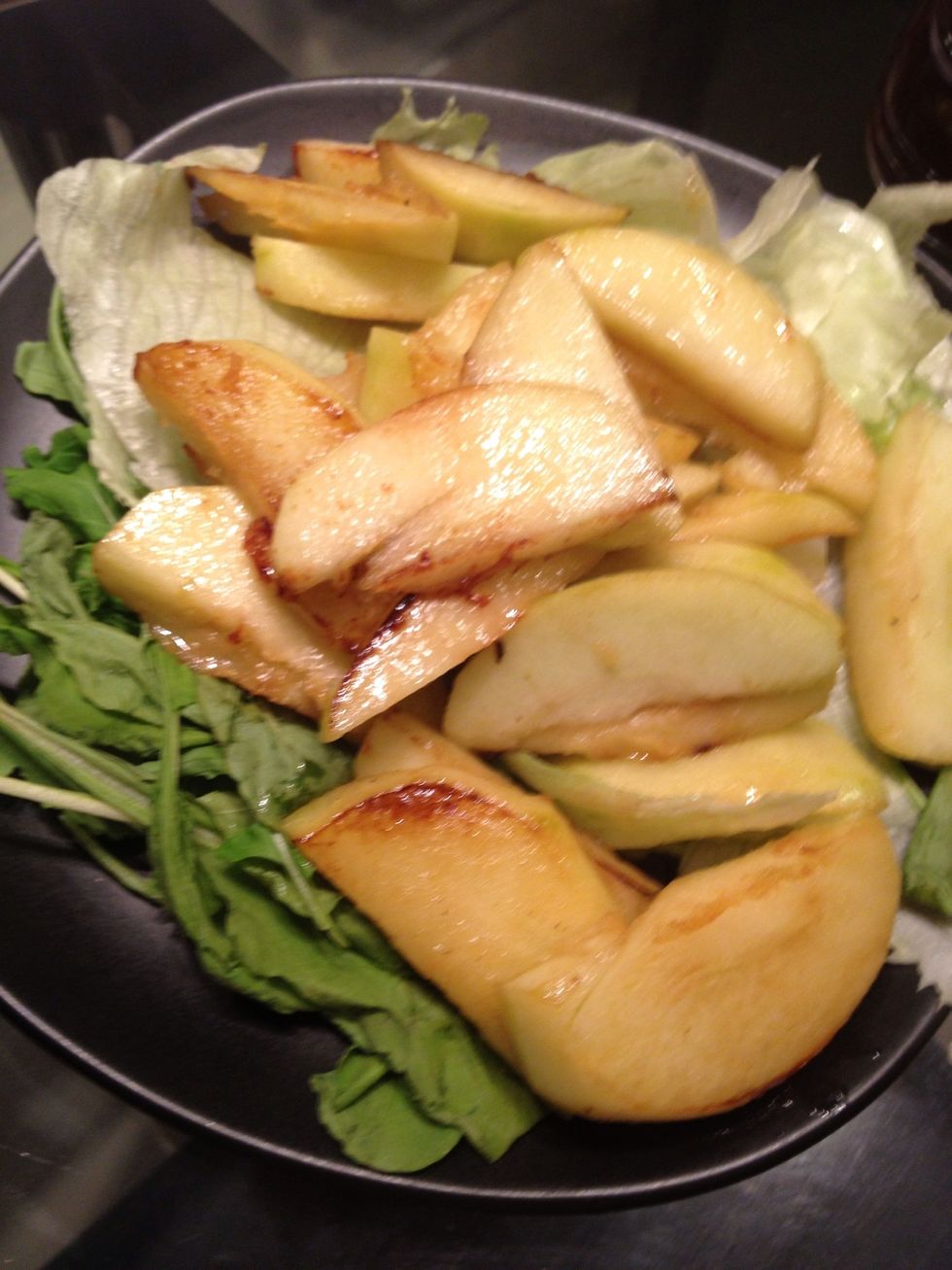 Put apple on top of it. Pour the juice down too.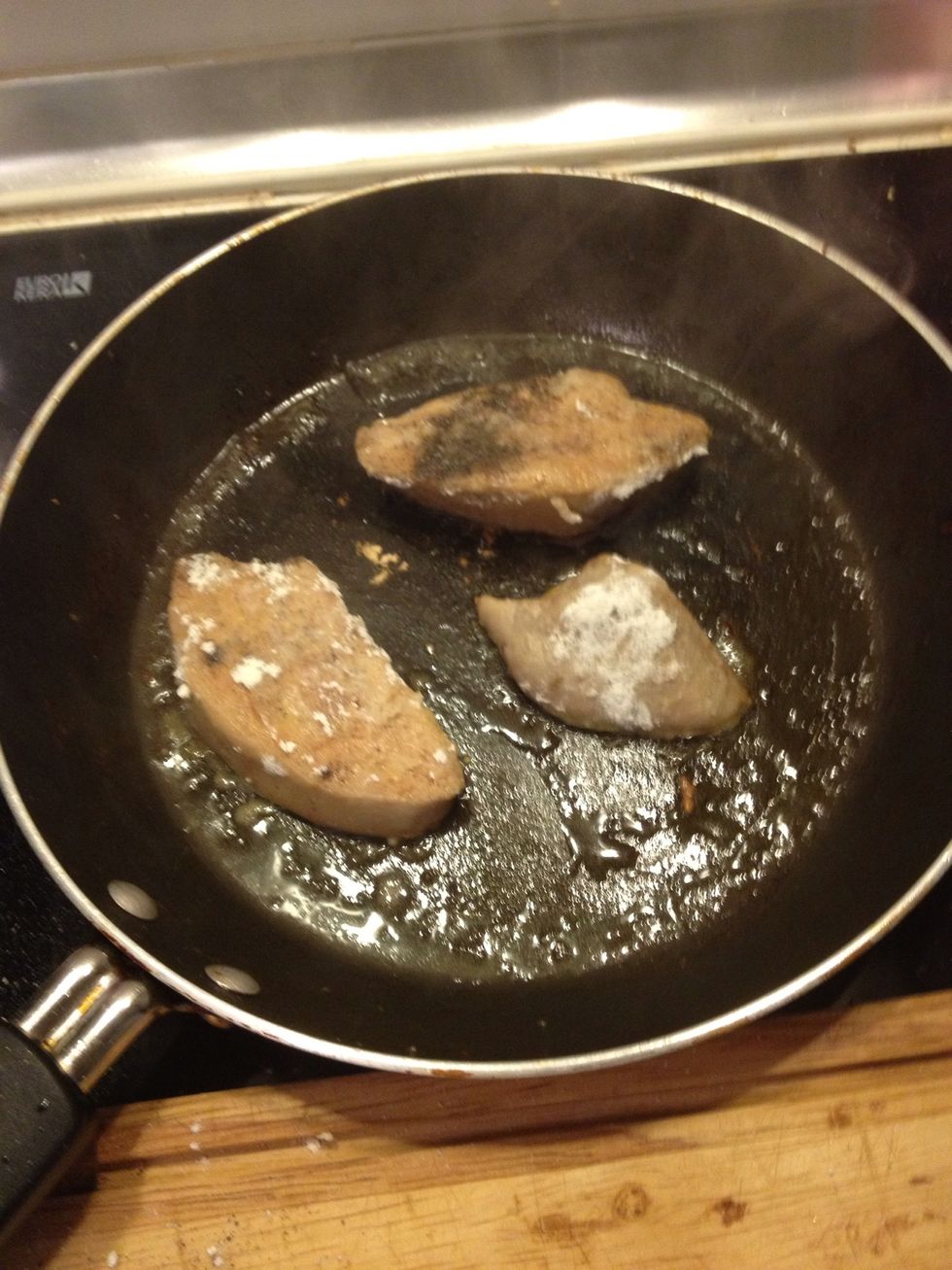 Get rid of excess flour. Pan fry the foie gras. Each side for 1/2-1min. On medium heat. No need to use any oil or fat, as foie gras is almost 80% fat anyway.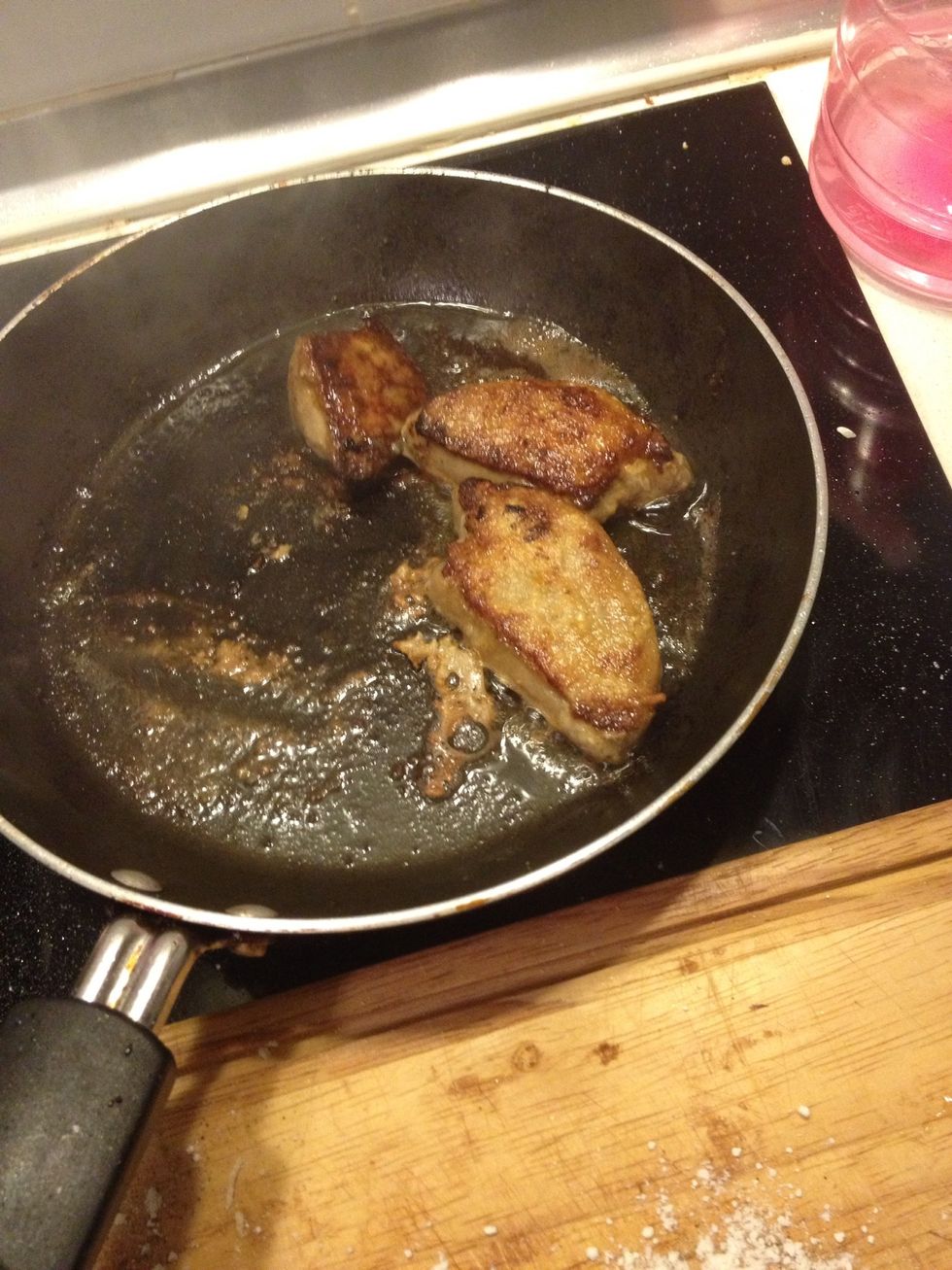 As you cook the fat will keep coming out. Tilt the pan and spoon the fat back on top of the foie gras occasionally. Don't over cook it. The inside should still be wobbling.
Use an offset spatula put the foie gras on the salad. Add salt and pepper. Discard the foie gras fat. U can drizzle with more balsamic and olive oil, but it's good as is. Enjoy! 💗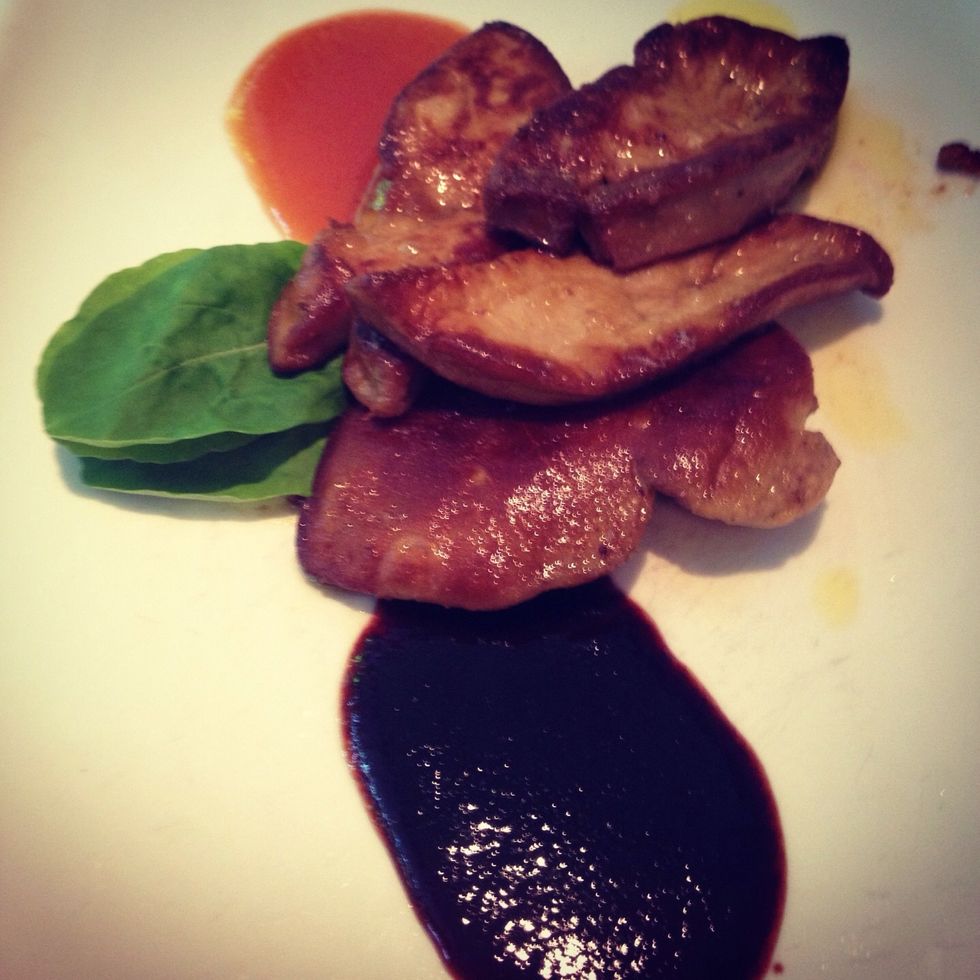 Turns out the guests brought more foie gras, so using the same method. Pan frying and serve with raspberry and apricot reduction. I'll show u how to make those next time.
1.0 Foie gras
2.0 Granny Smith Apple
1.0Tbsp Butter
1.0Tbsp Sugar
1.0pch Salt
1.0pch Black Pepper
1.0pch All Purpose flour
1.0bnch Rocket Leaves
1.0bnch Lettuce
Goi Haru
I love cooking & baking. I got recipes from people I met, some were adapted from classic recipes. I hope you enjoy them. Cook Bake Share & Enjoy!