Gather some white glue, water, borax and paper plates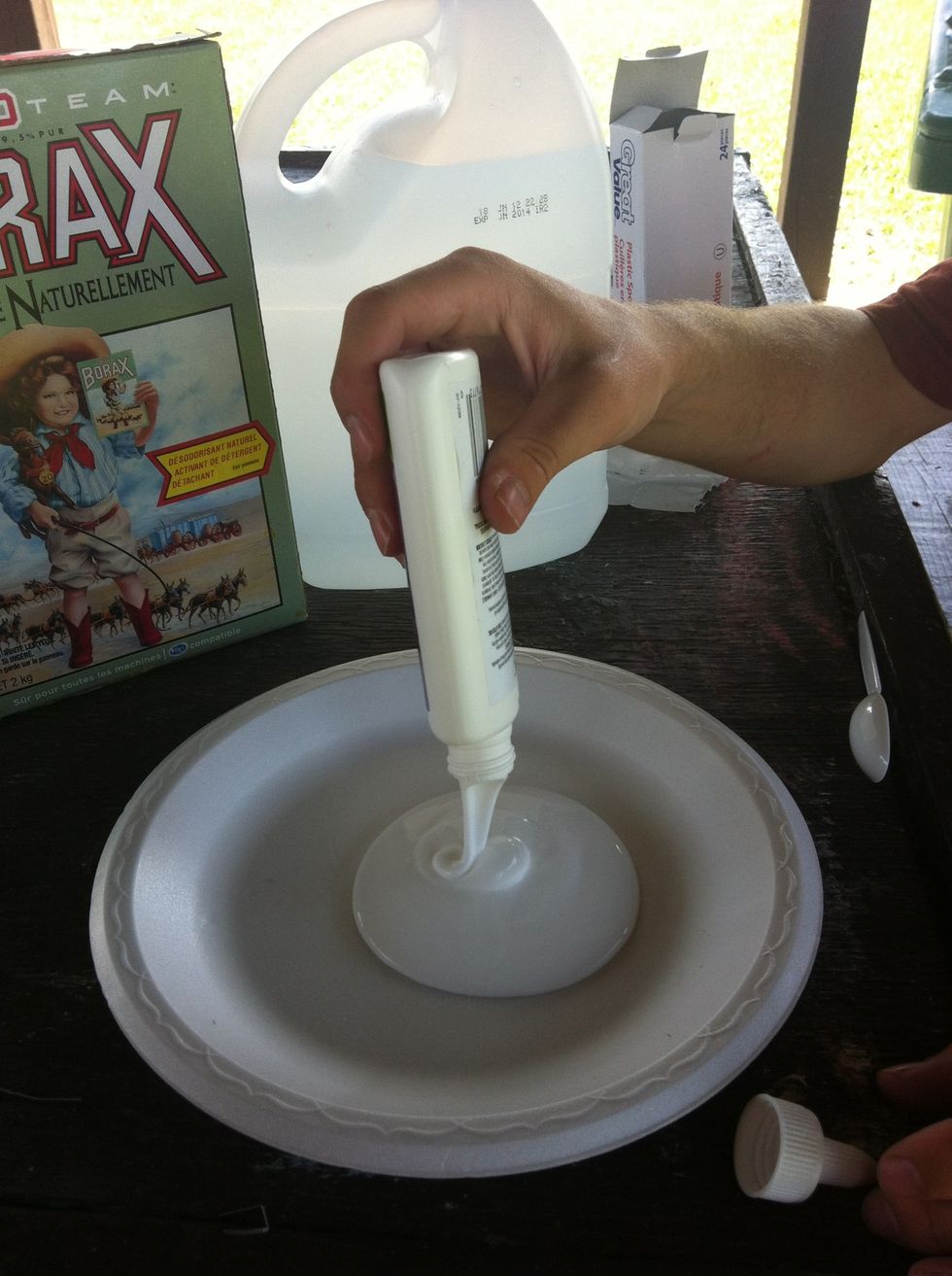 Pour the white glue onto a plate.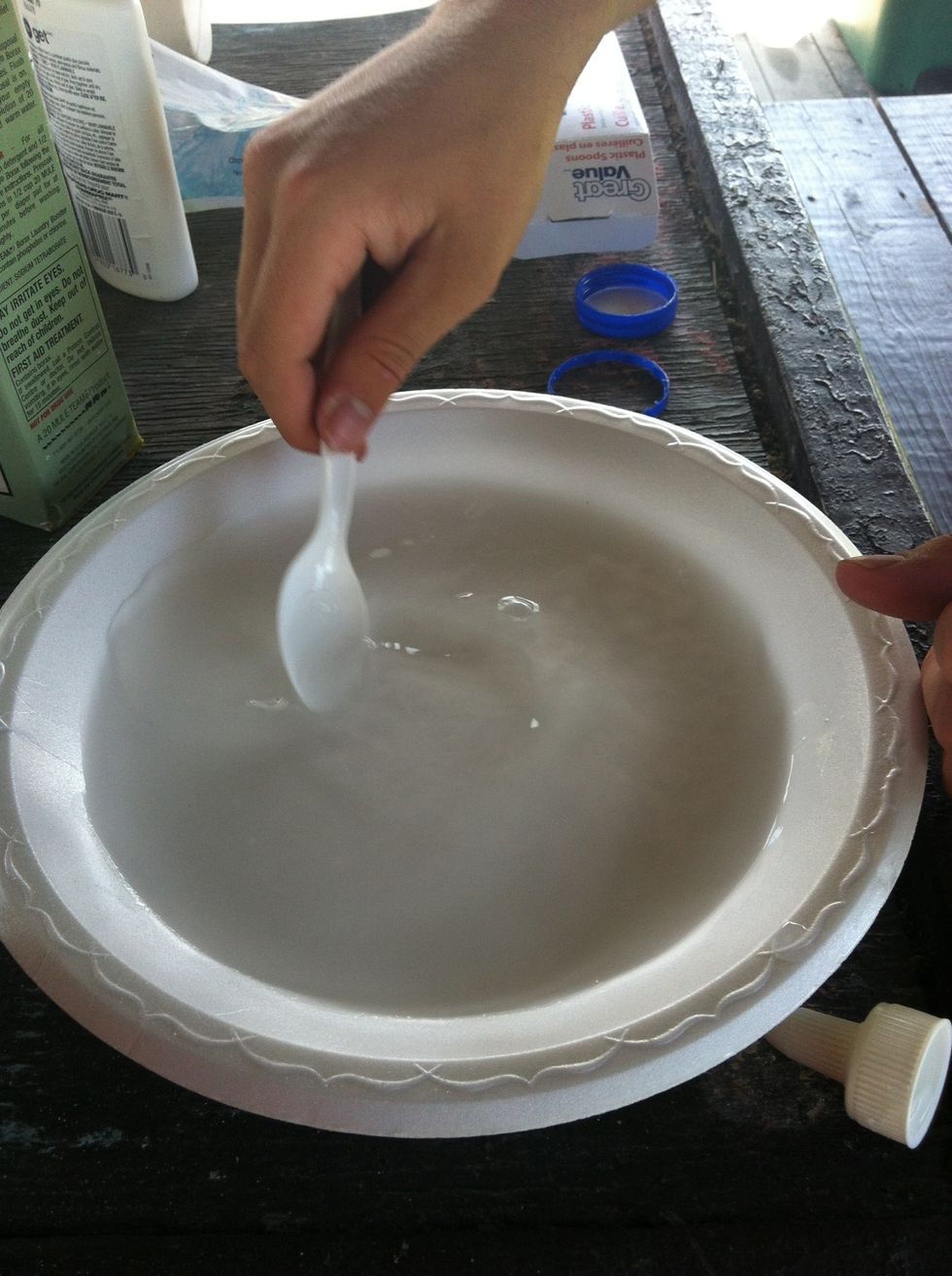 On the other plate, mix the water and borax together.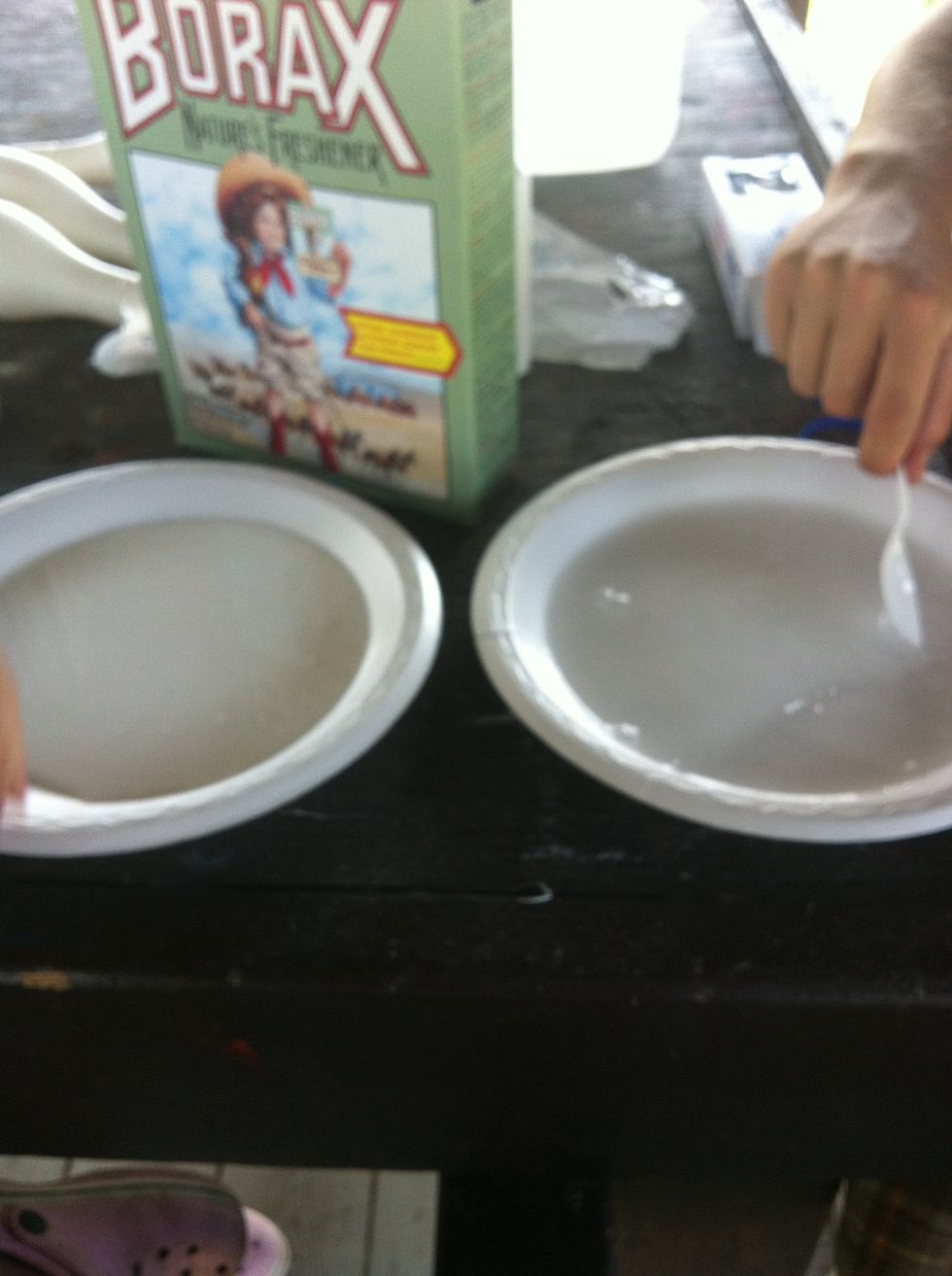 So now you will have two plates. One with the glue, and the other with the borax and water.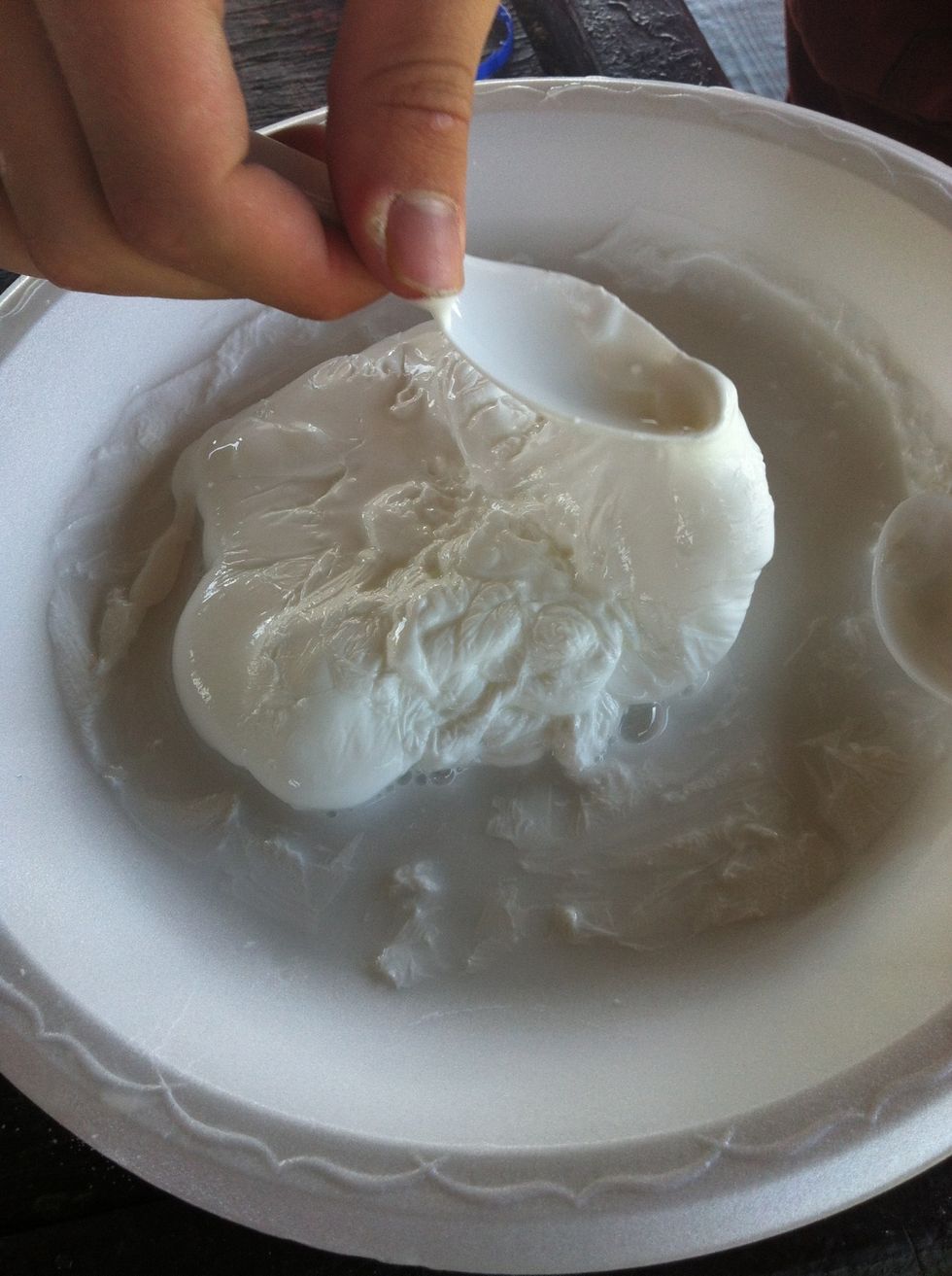 The flubber will start to form.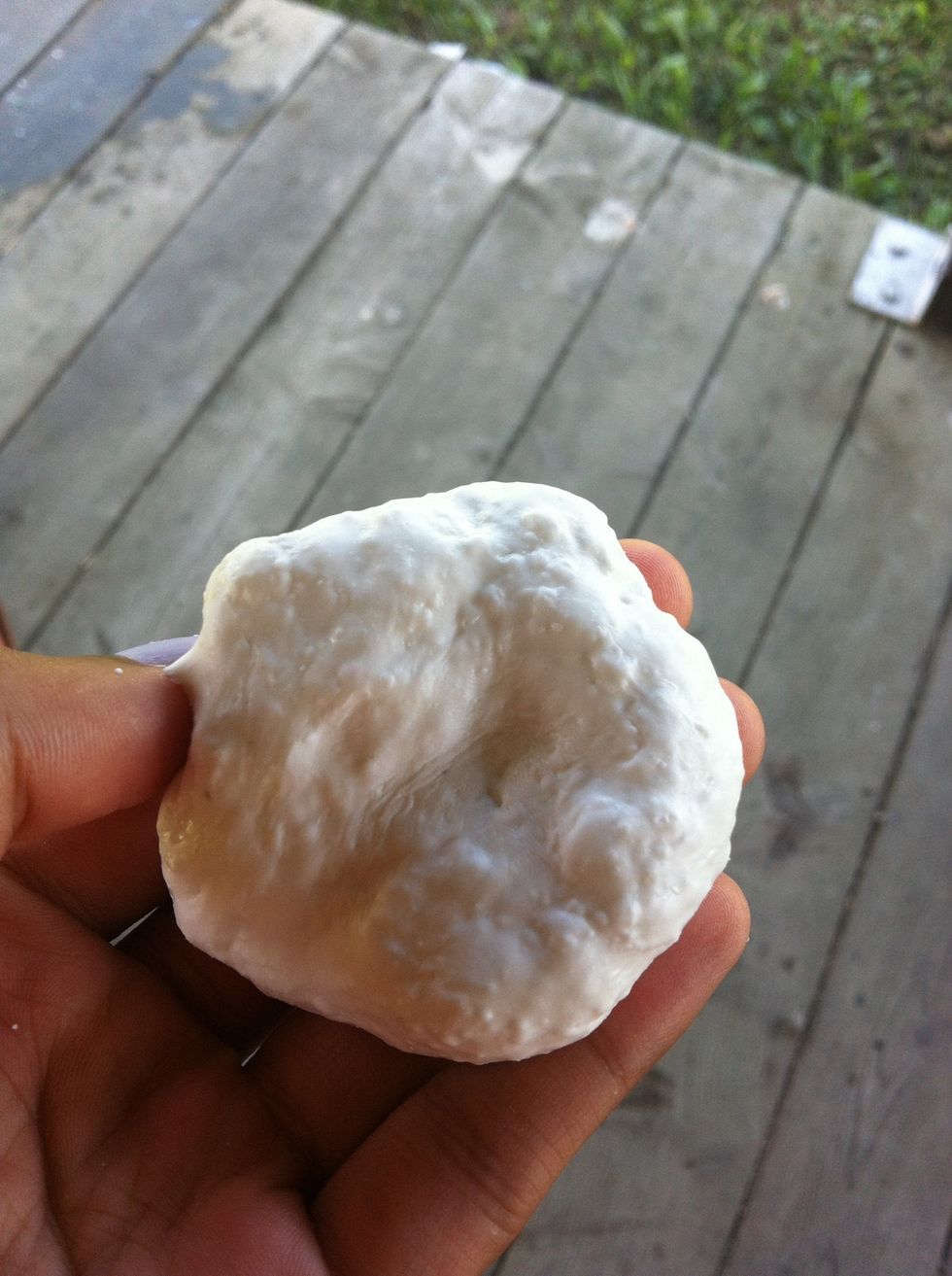 Tada!
Kids love playing with the flubber! Enjoy!
1/2 cup white glue
1/2 cup water
1 tsp. borax
3-4 drops any food colouring