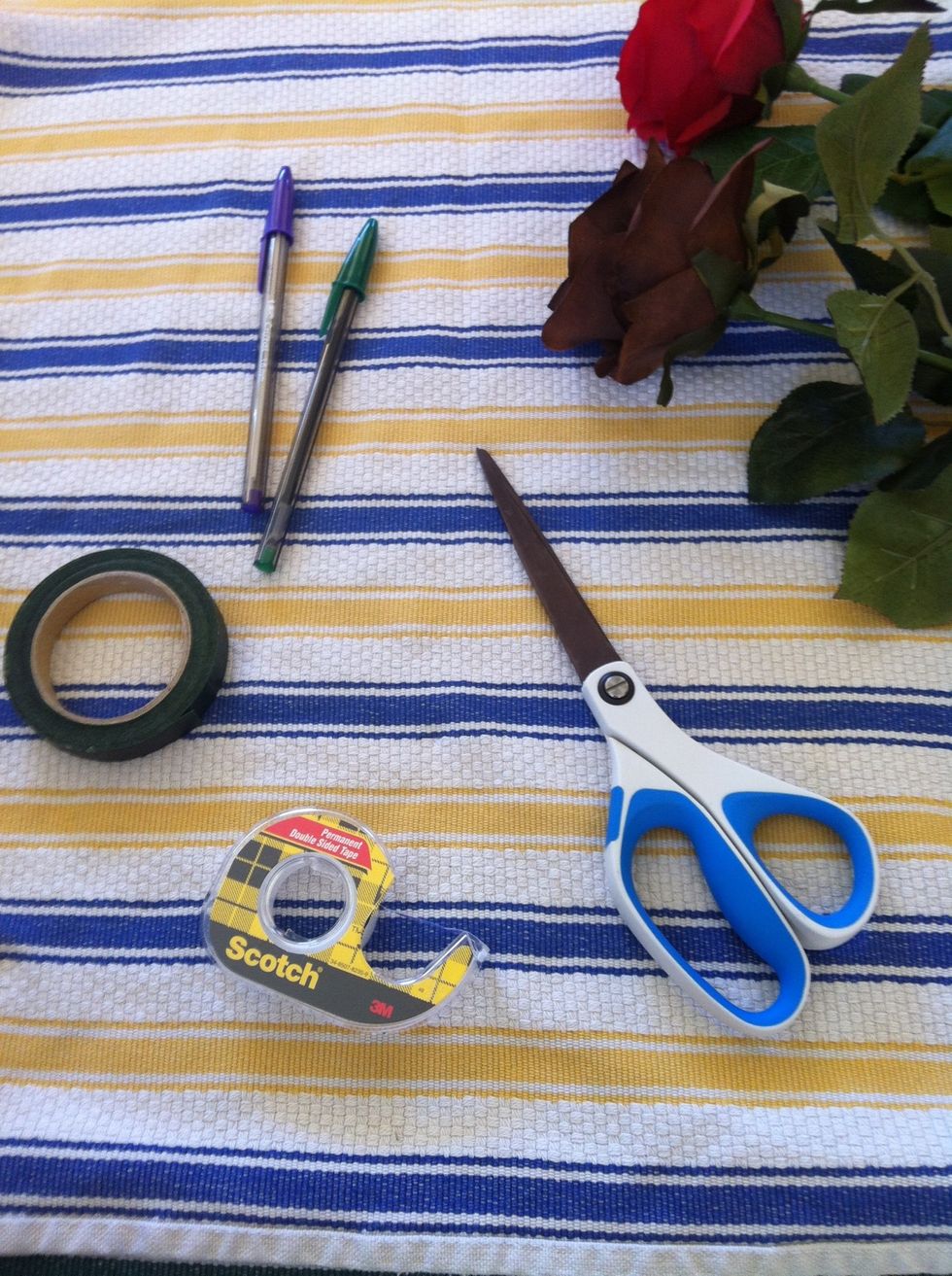 Gather materials
Cut the stem off of your flower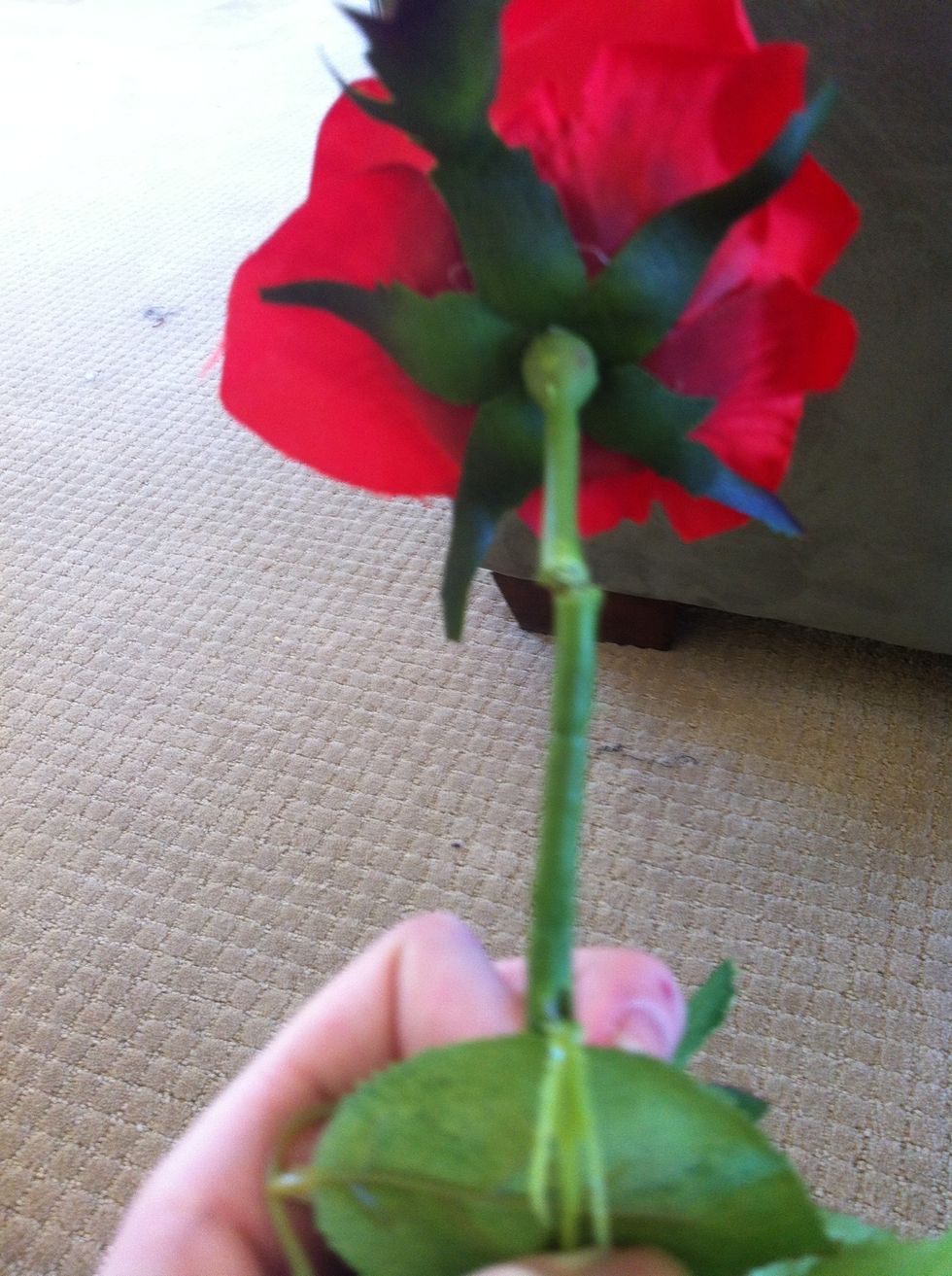 If your stem has a wire in it you can wiggle it back and fourth to break the wire easily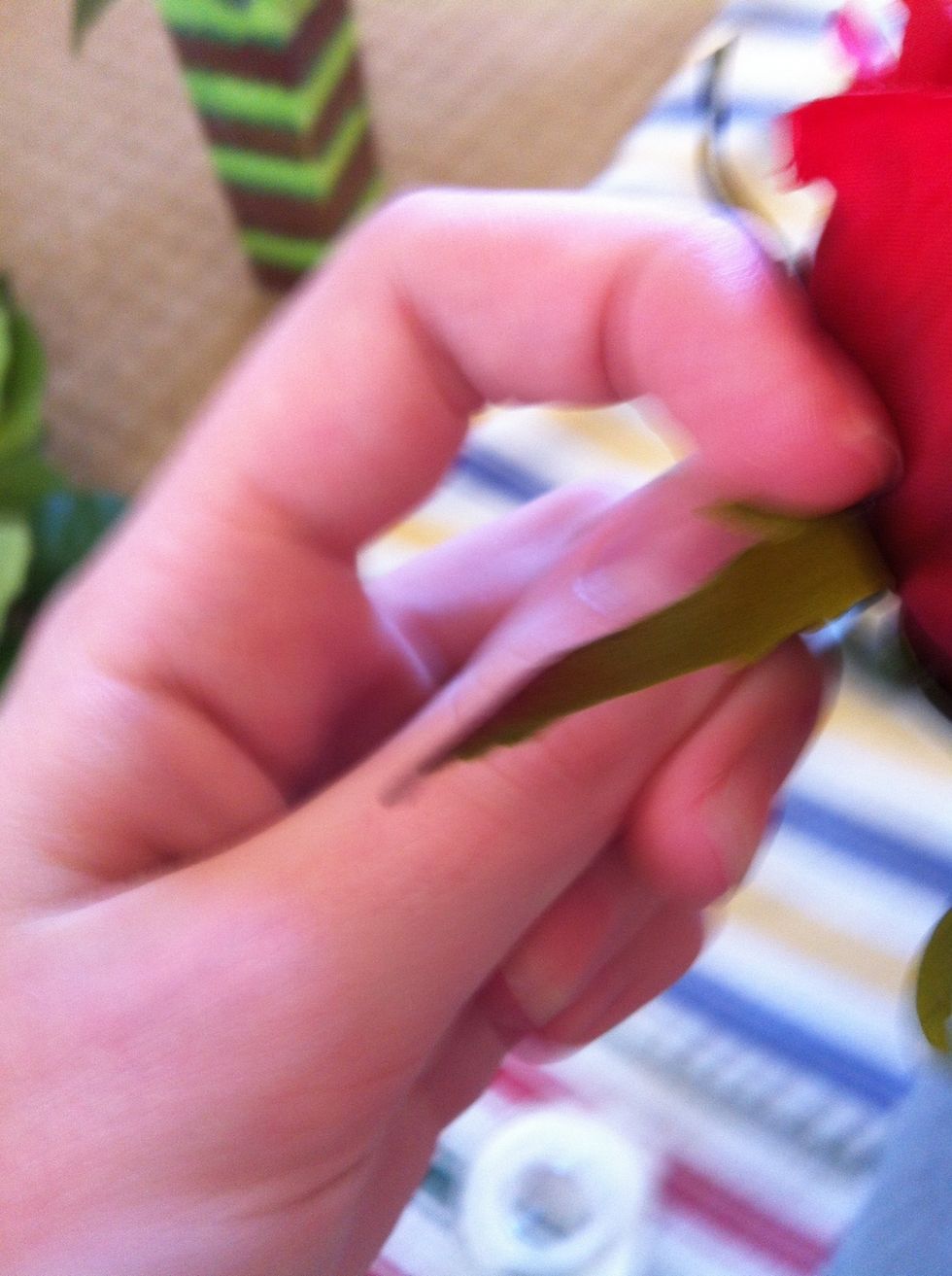 If your flower has leafs attached to it that you don't want you can cut them off
If you want more leafs weather you cut leafs off or not you can get them off of the stem
You can usually pull a stem of leafs of the main stem but if you can't then they can easily be cut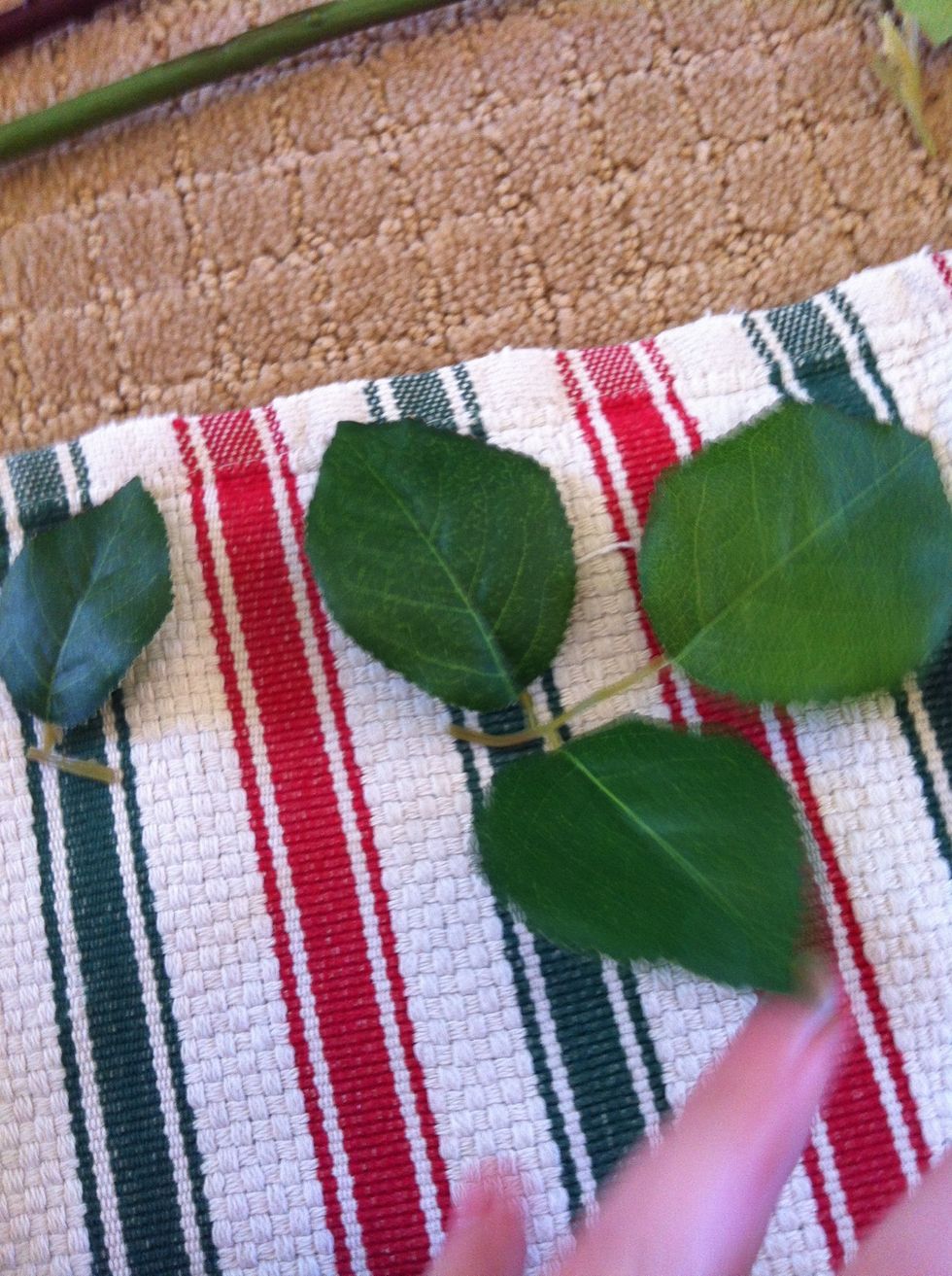 If you want to take a leaf or two off you can cut it off. Be sure to leave a bit of stem on the end of the leafs you are using for easy wrapping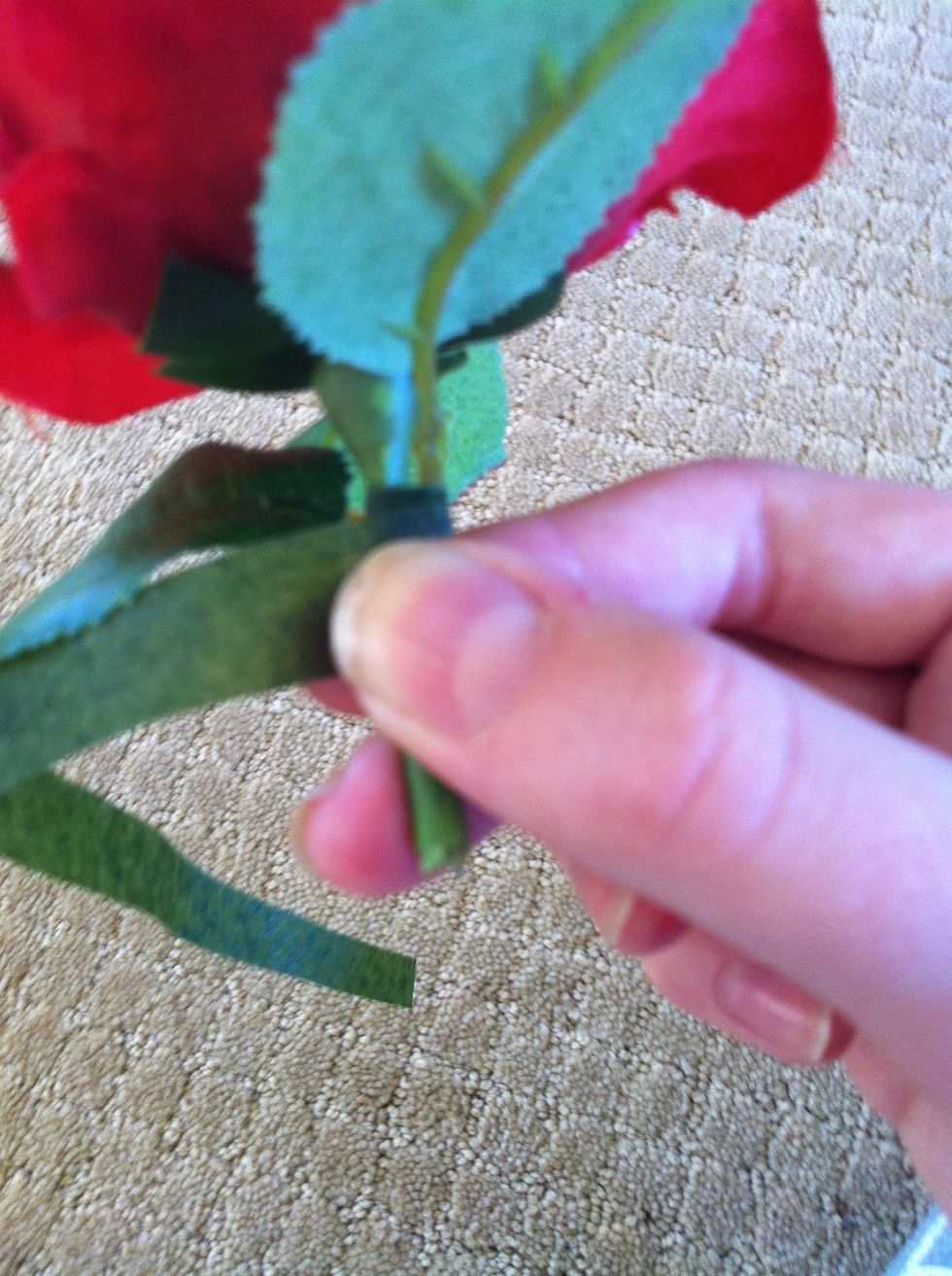 Wrap the leafs and flower stem together with extra tape at the end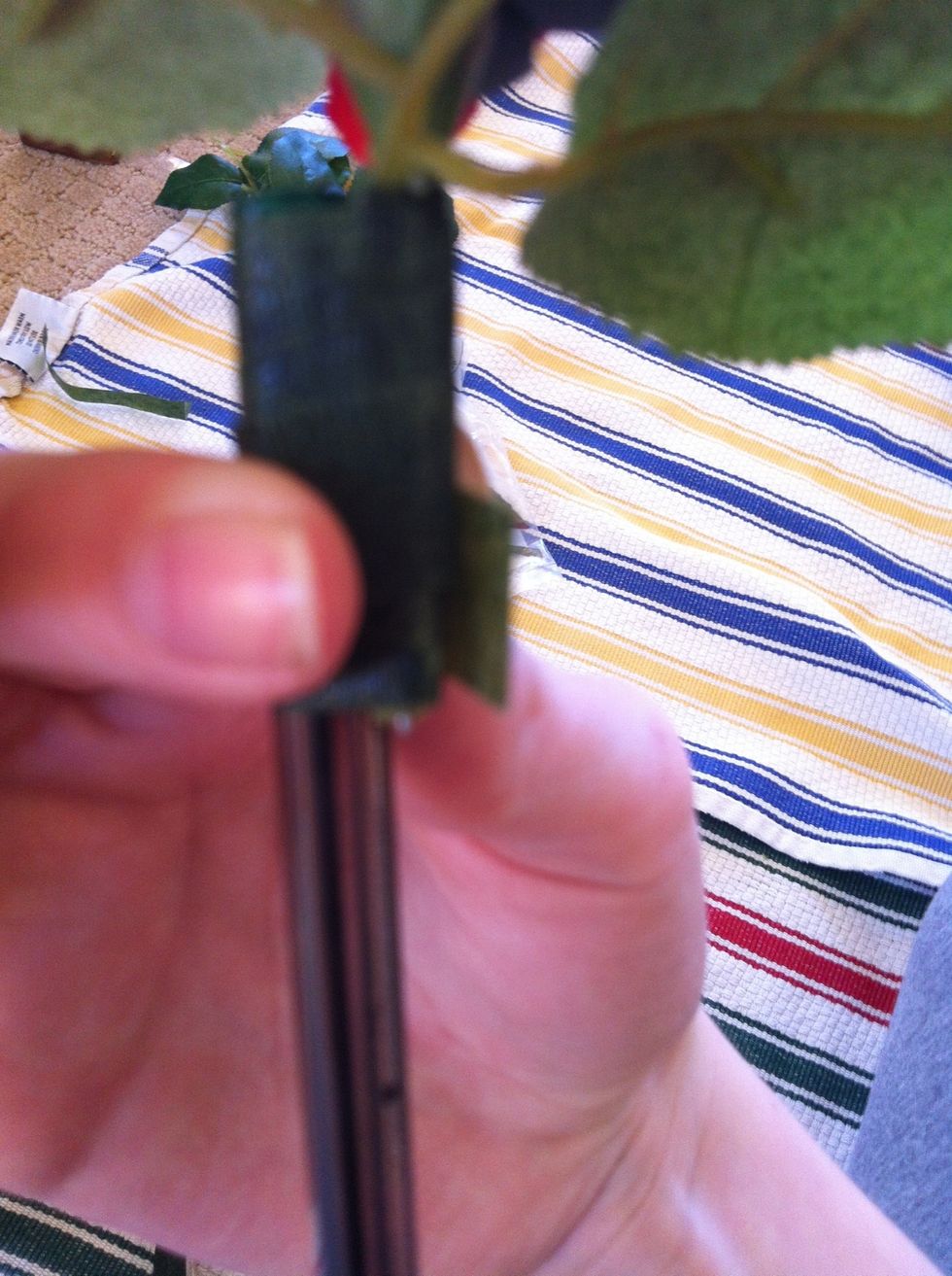 Hold the bottom of the pen to the stem+leafs and wrap the pen to the stem+leafs with the extra tape from before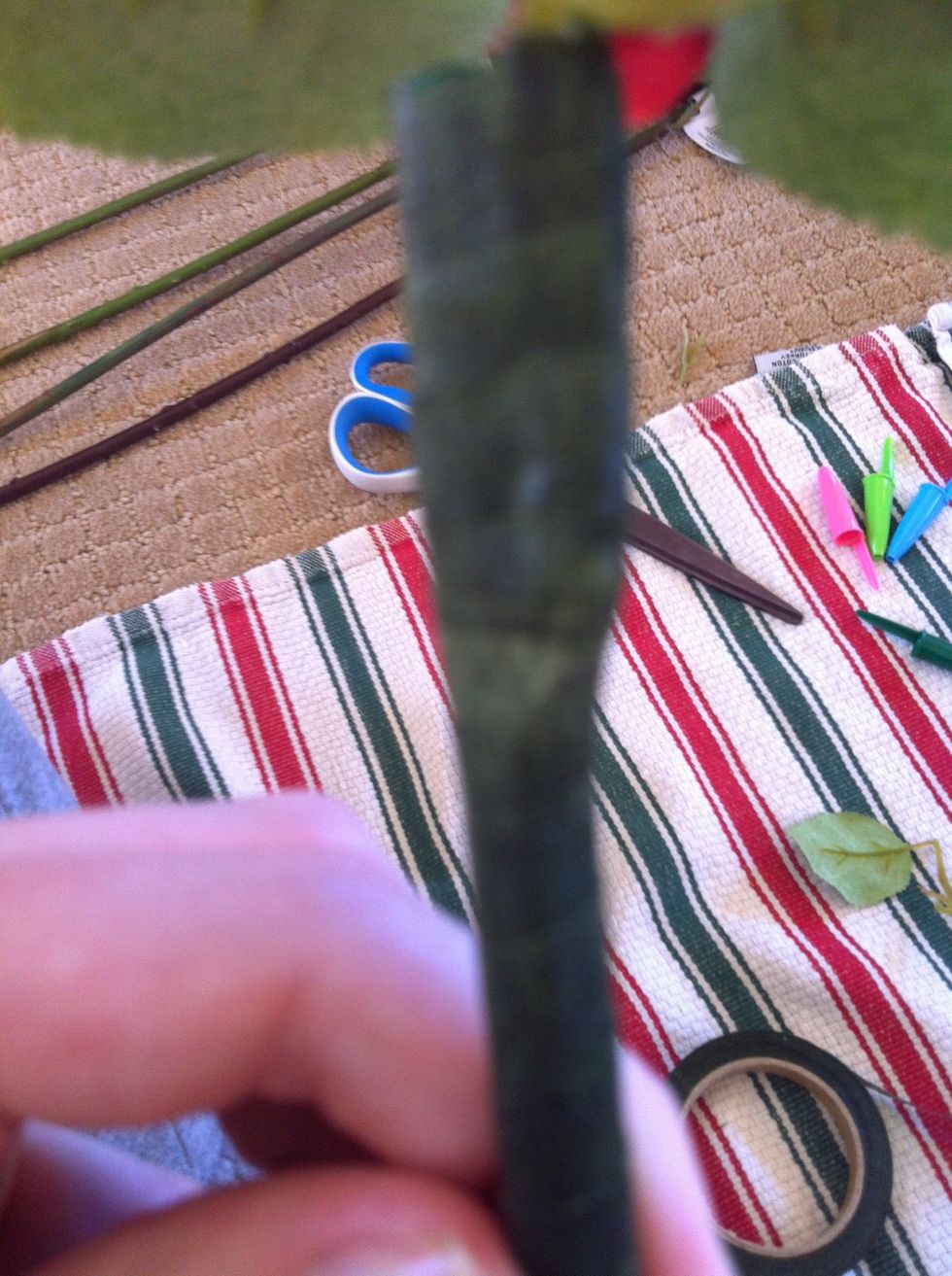 Cut a piece of wrap and start from the top and tape right over the drop of the stem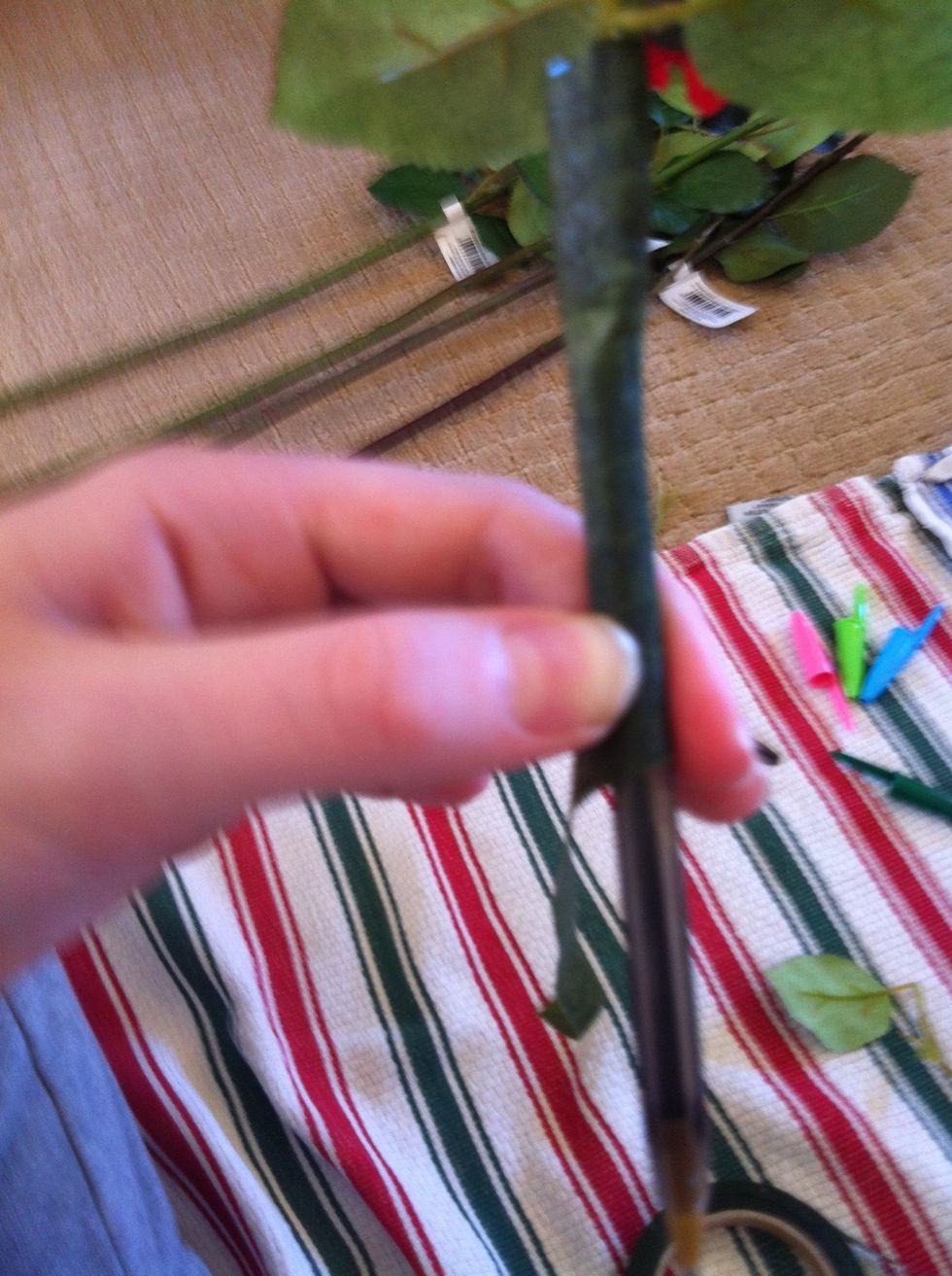 Keep wrapping in a downward motion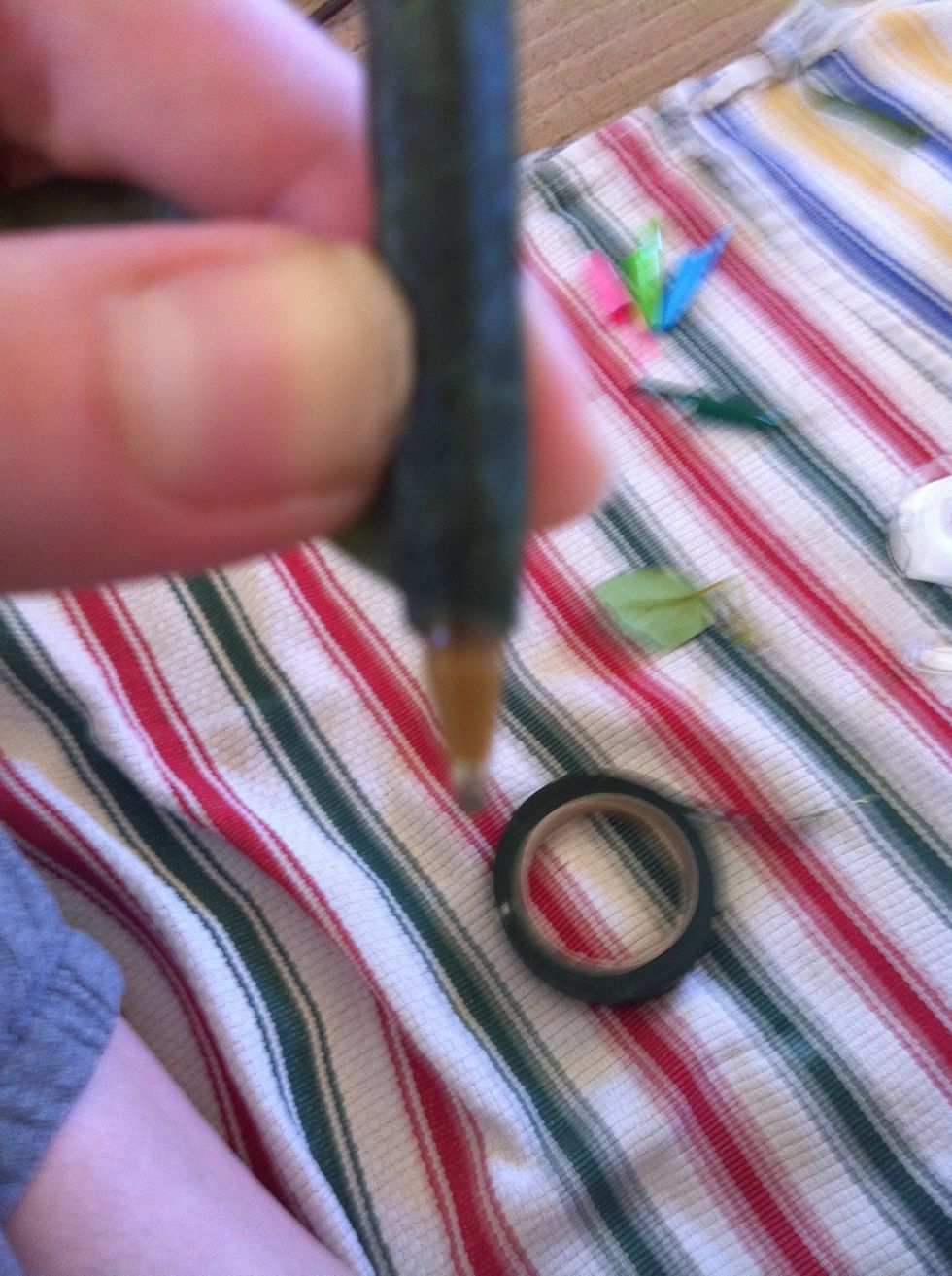 Until you get to the bottom. It doesn't have to be perfect.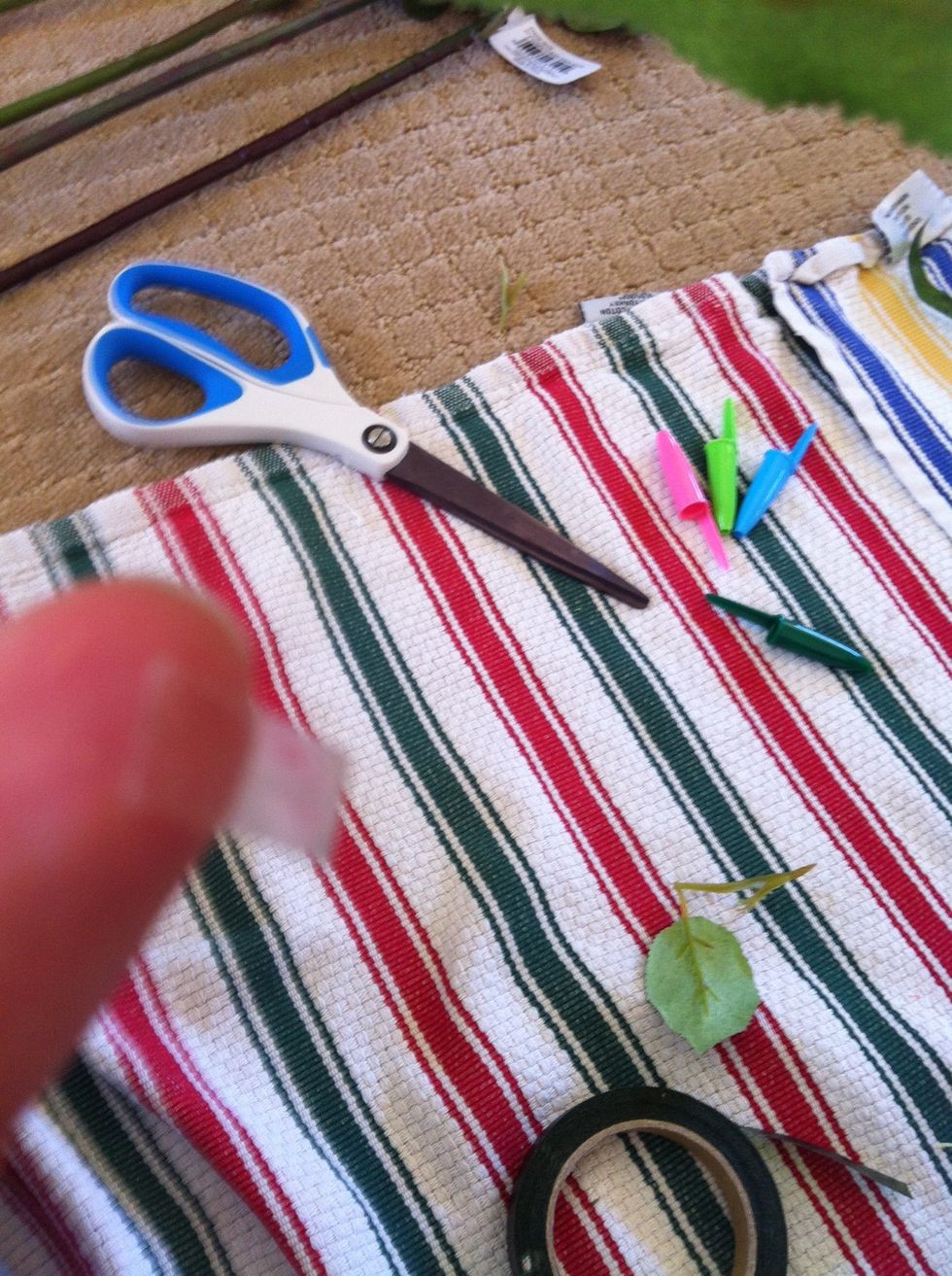 If your wrap is not sticky take a piece of double sided tape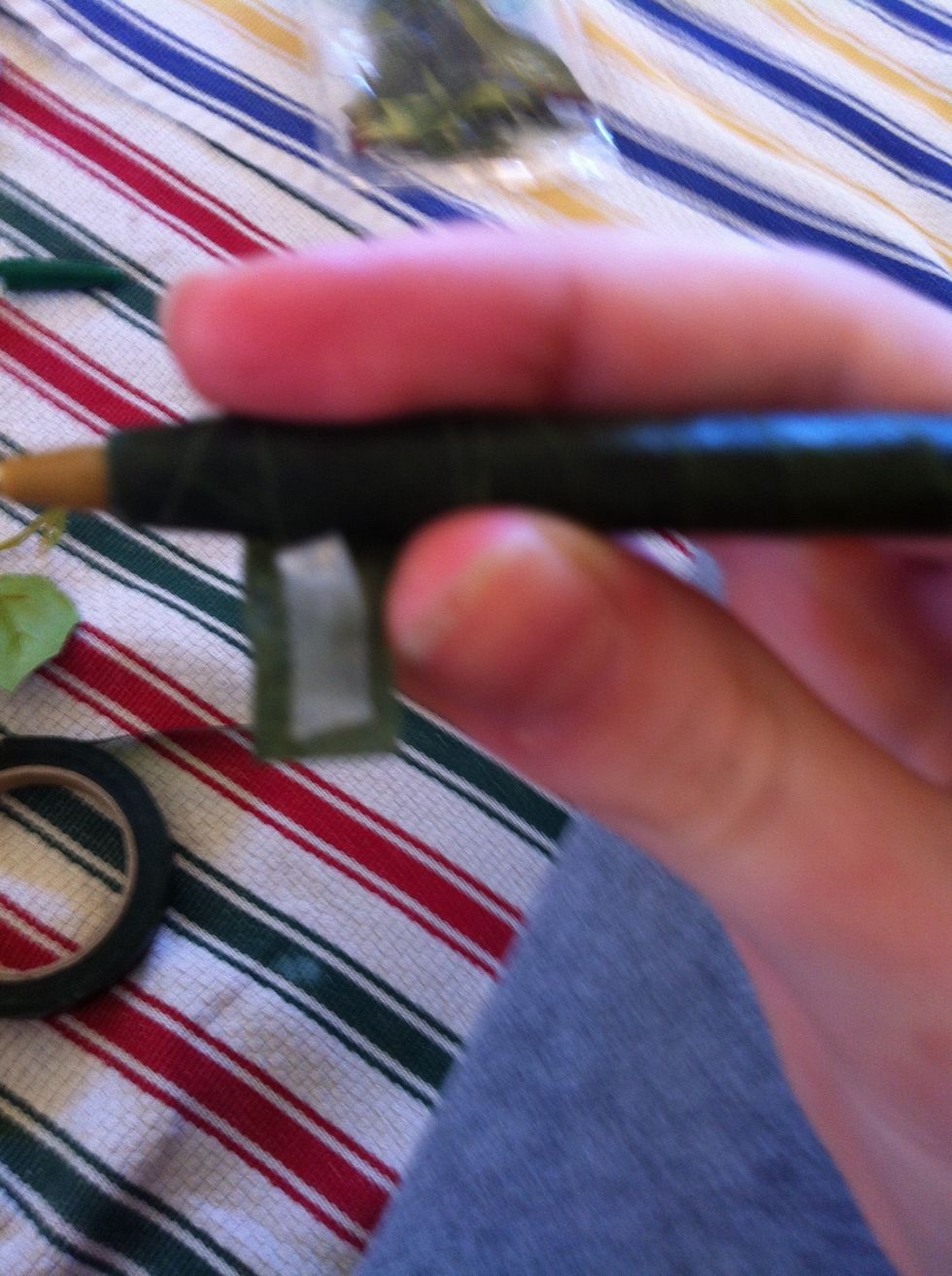 Place the tape on the end of the wrap and press the tape to the pen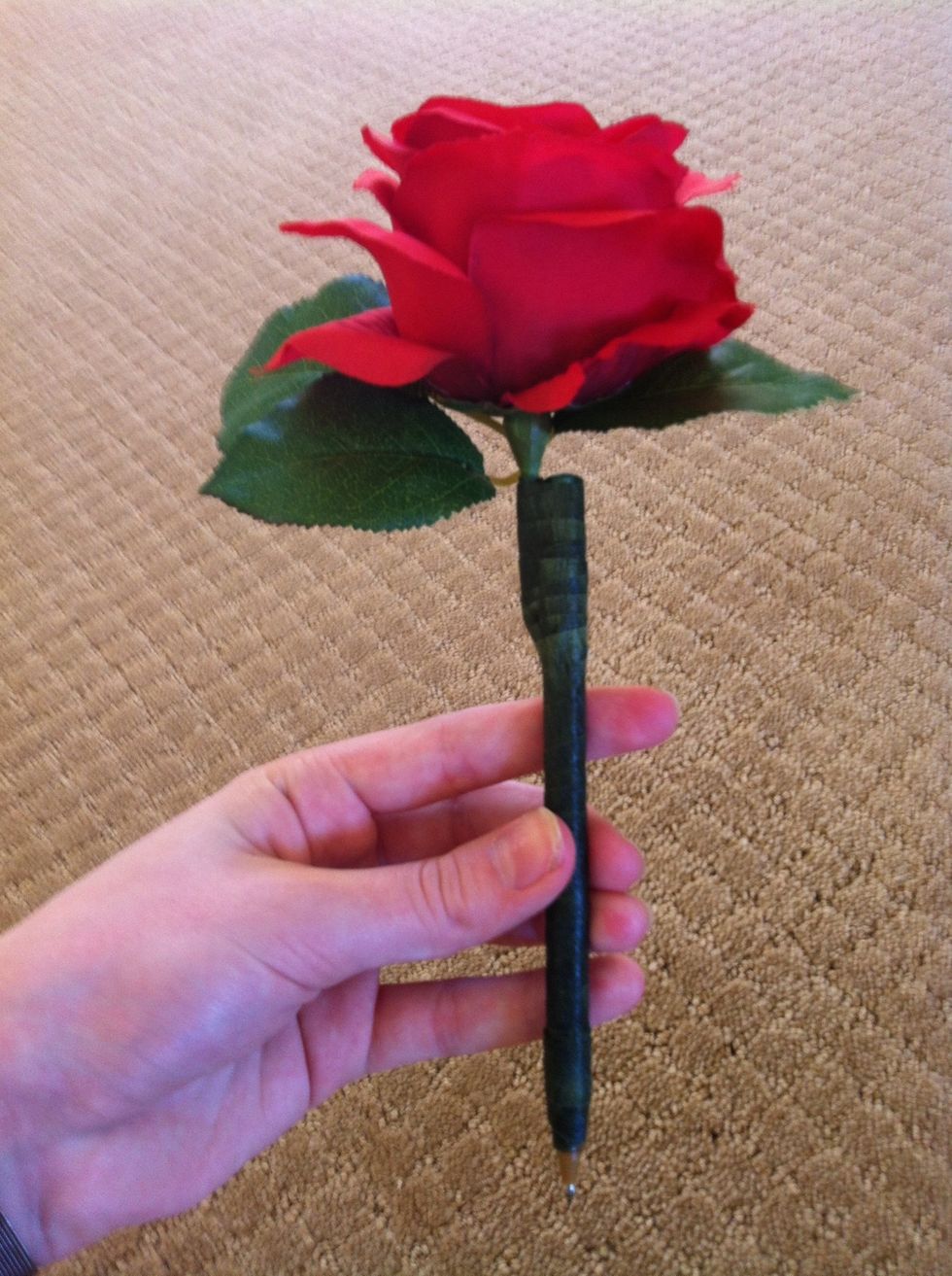 Finished! Enjoy!!!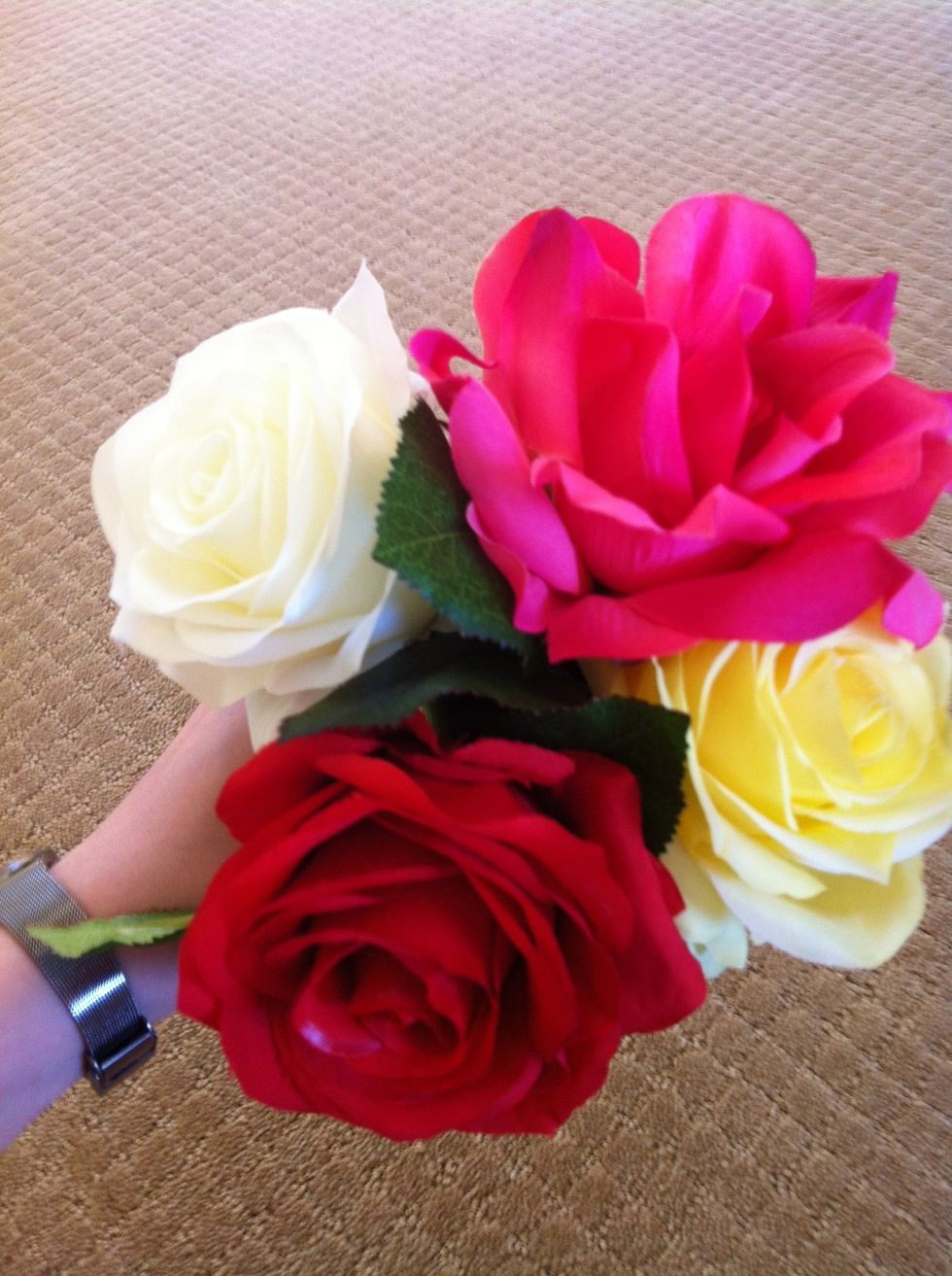 Make as many as you like in all different types of flowers! Roses are my favorite(the pink flower isn't a rose but I thought it was cute)!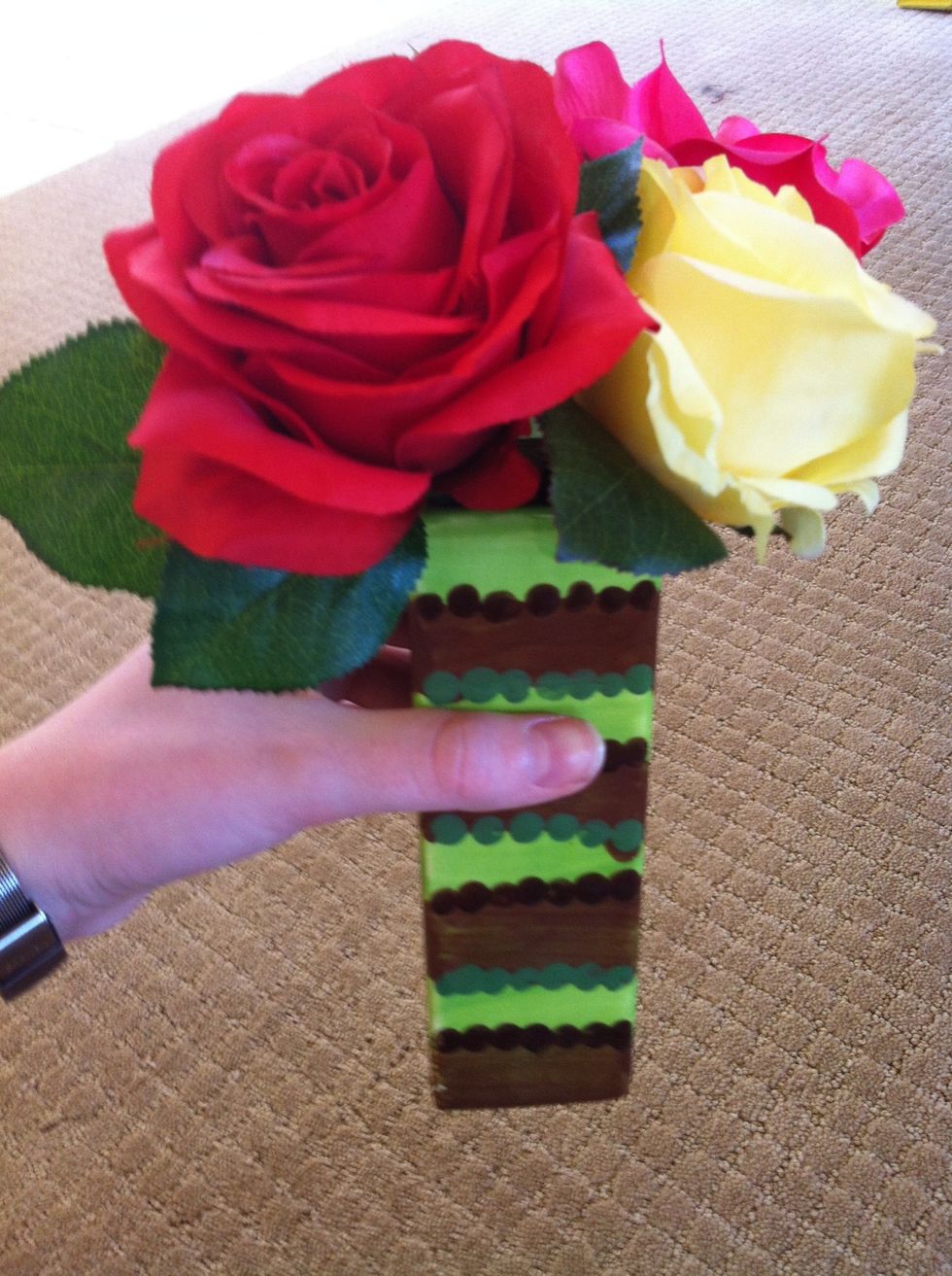 You can put them in a vase too! I made my vase at a painting pottery store!
ENJOY!!!
Plastic Flowers
Pens
Stem wrap tape
Vase (optional)
Double stick tape (if needed)