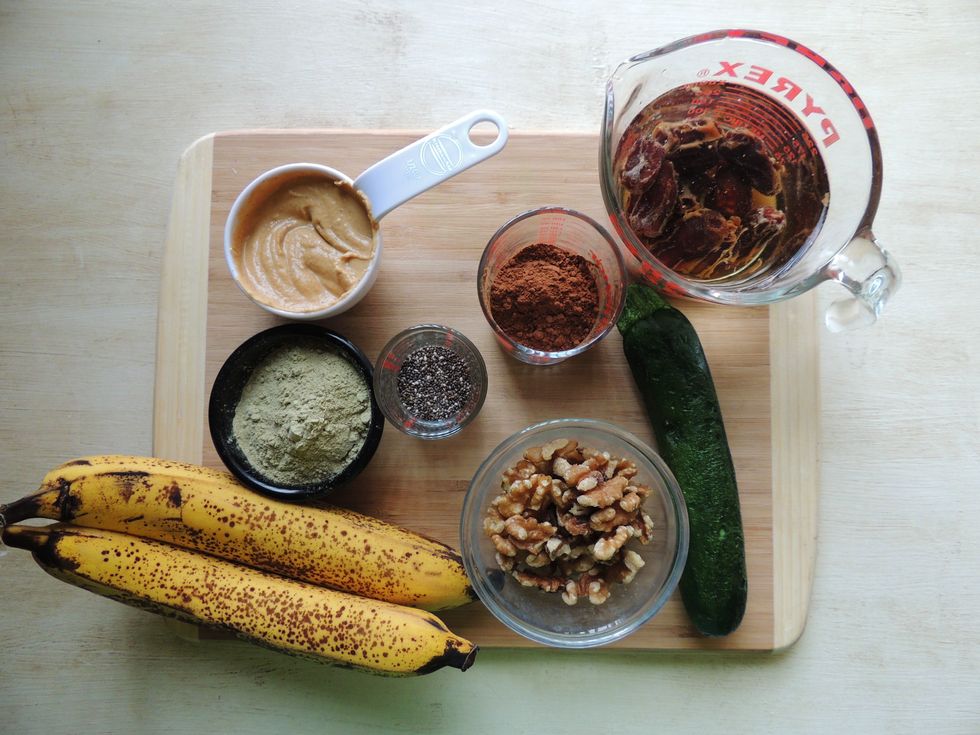 Gather ingredients.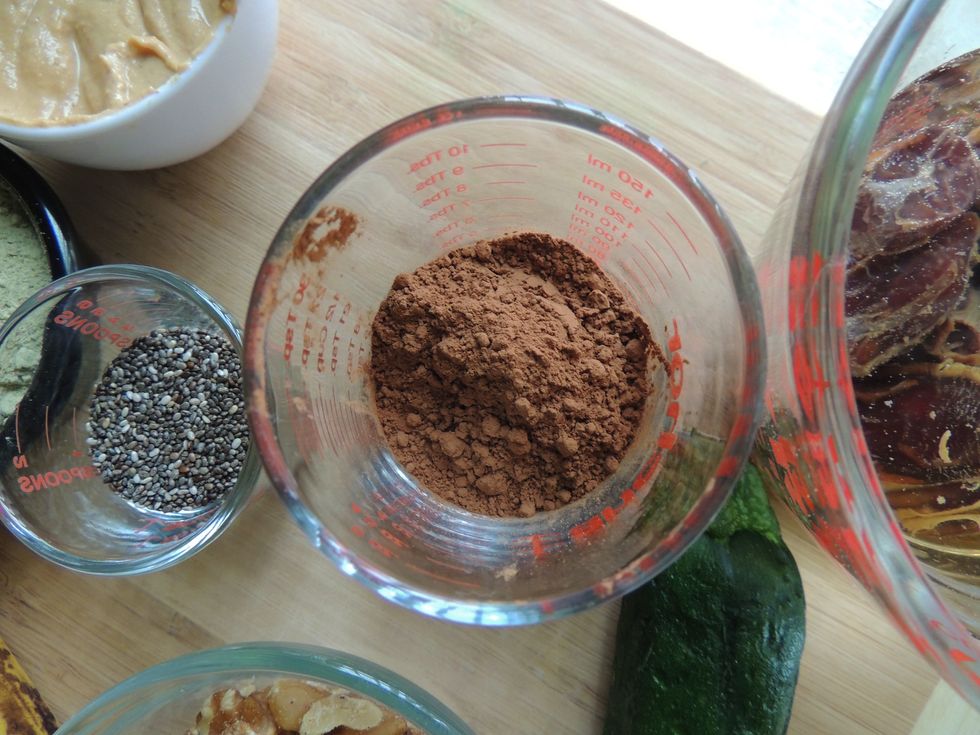 You can use cacao powder or cocoa powder.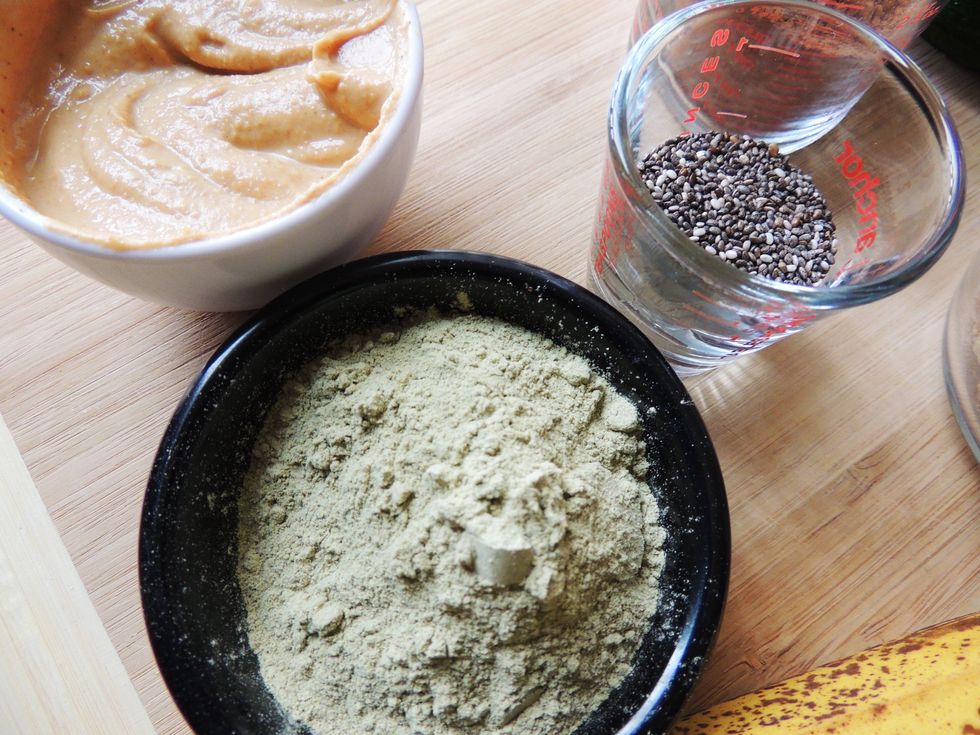 Vegetable protein powder is optional. Whey protein will make these very gummy.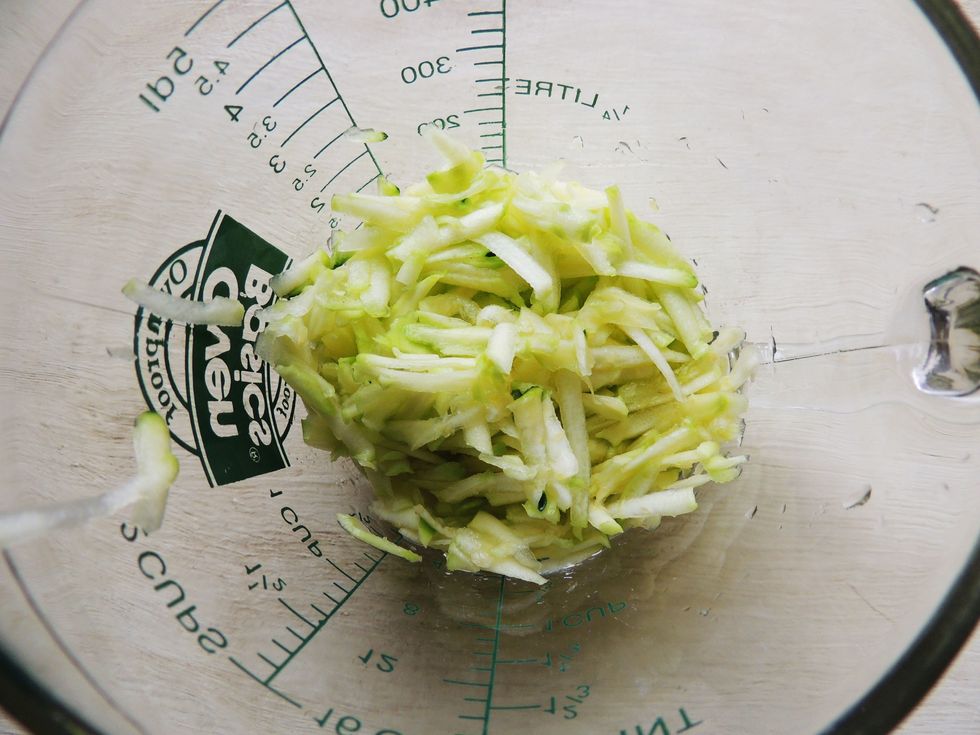 Grate the zucchini, add to blender or food processor with bananas, nut butter, cacao powder, chia seeds, protein powder and water. Blend until batter consistency. Put aside.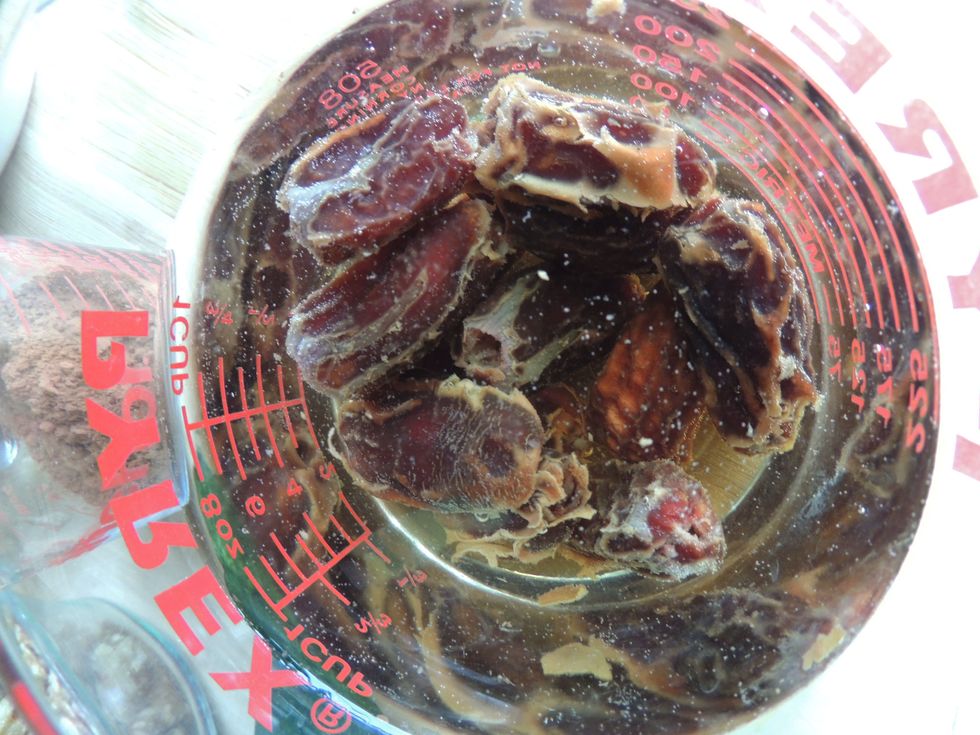 Soak the dates at least half an hour. Add them and the walnuts to food processor or blender. Should be a crumbly mix. Press this mixture into the bottom of a greased 8x8 pan. Pour the batter on top.
Cook @ 350 degrees for 20 minutes. Check for semi clean tooth pick in center. You may need to turn oven off and leave them in bit longer. Cool, refrigerate at least 2 hrs. Cut and serve. Can freeze.
3.0 Bananas
1.0c Zucchini
1.0c Walnuts
1/2c Nut butter (peanut, almond, etc)
2.0oz Cacao Powder (Cocoa Powder)
1.0c Dates (soaked)
2.0Tbsp Water
1.0Tbsp Chia Seeds (optional)
1/3c Protein Powder (optional)