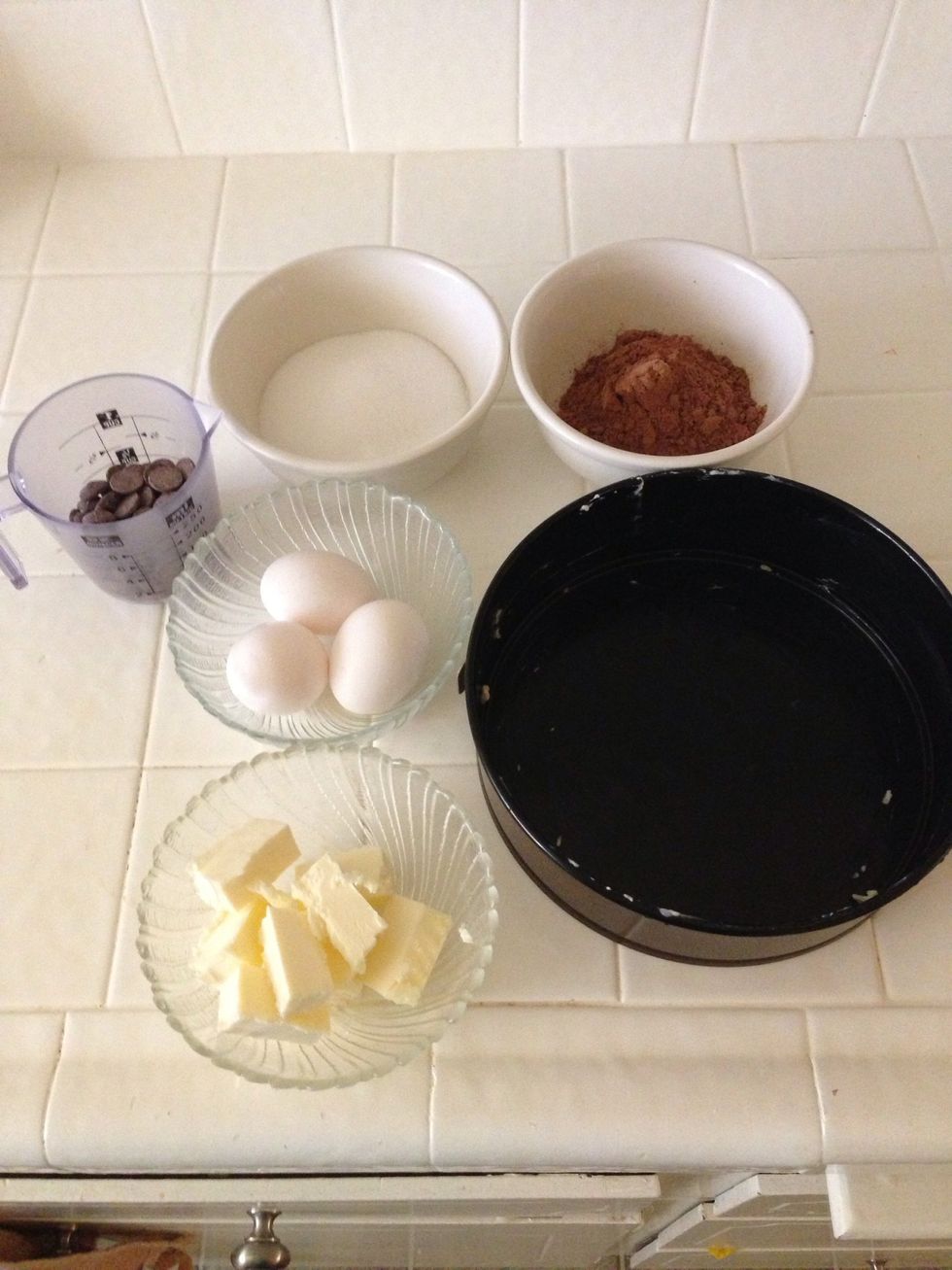 Mise en place (prepare!). Measure out all ingredients and butter the cake pan. Heat oven to 375 degrees.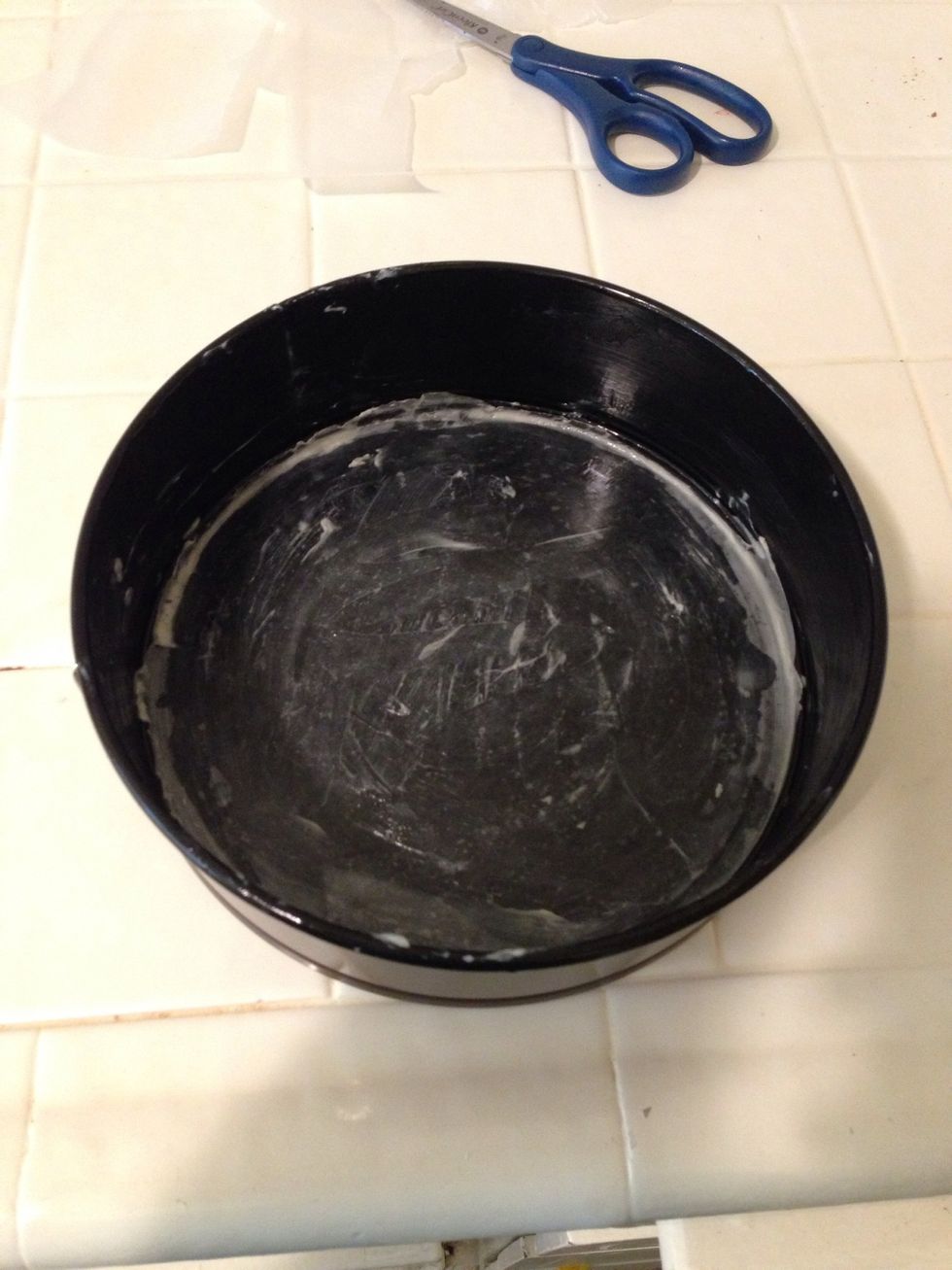 After the pan is buttered, cut an 8" round wax paper circle, add to bottom of pan and butter on top of that.
Heat up water in a pot to a nice simmer (bottom half of double boiler).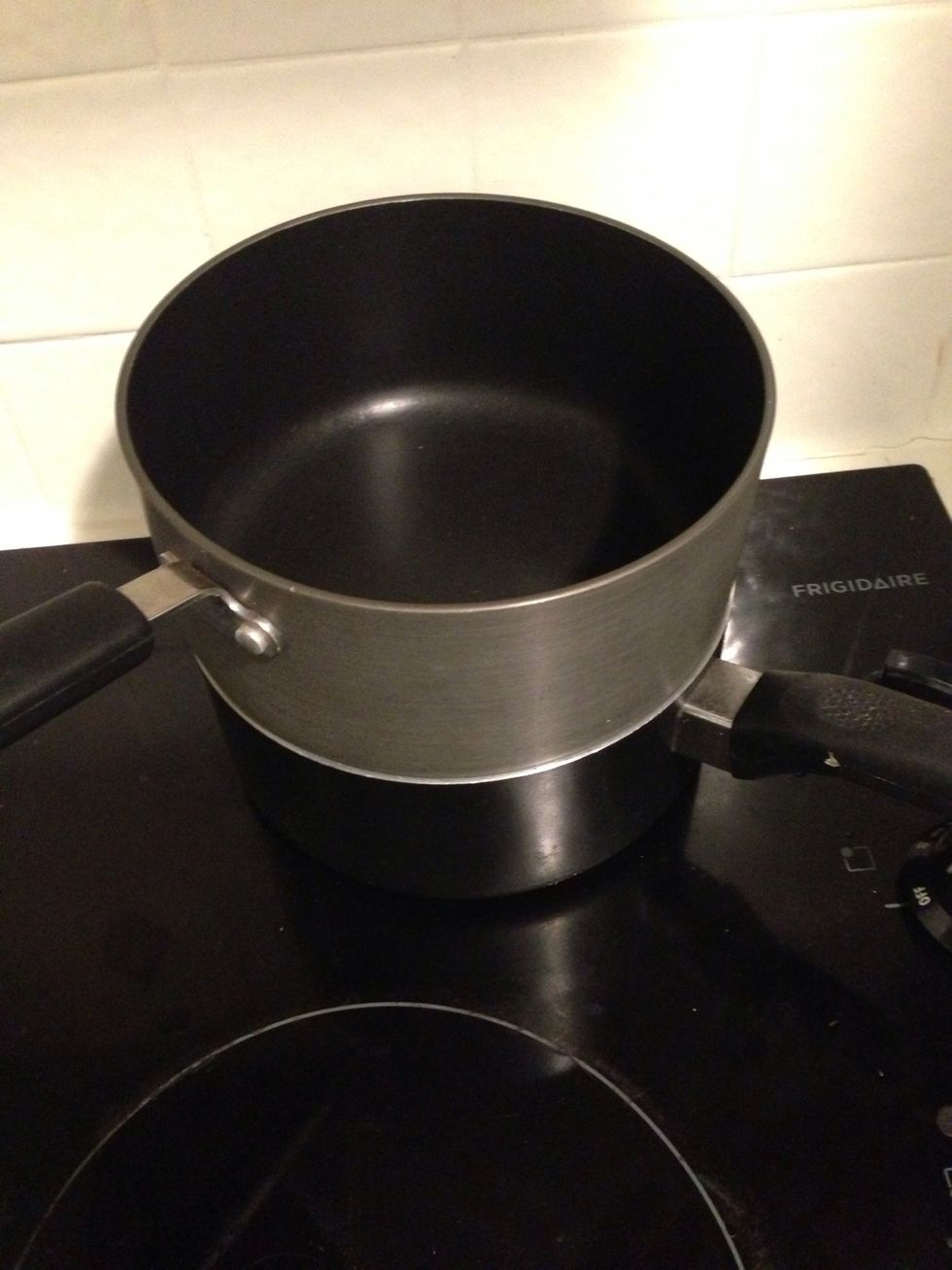 Add second pot or bowl to create a double boiler.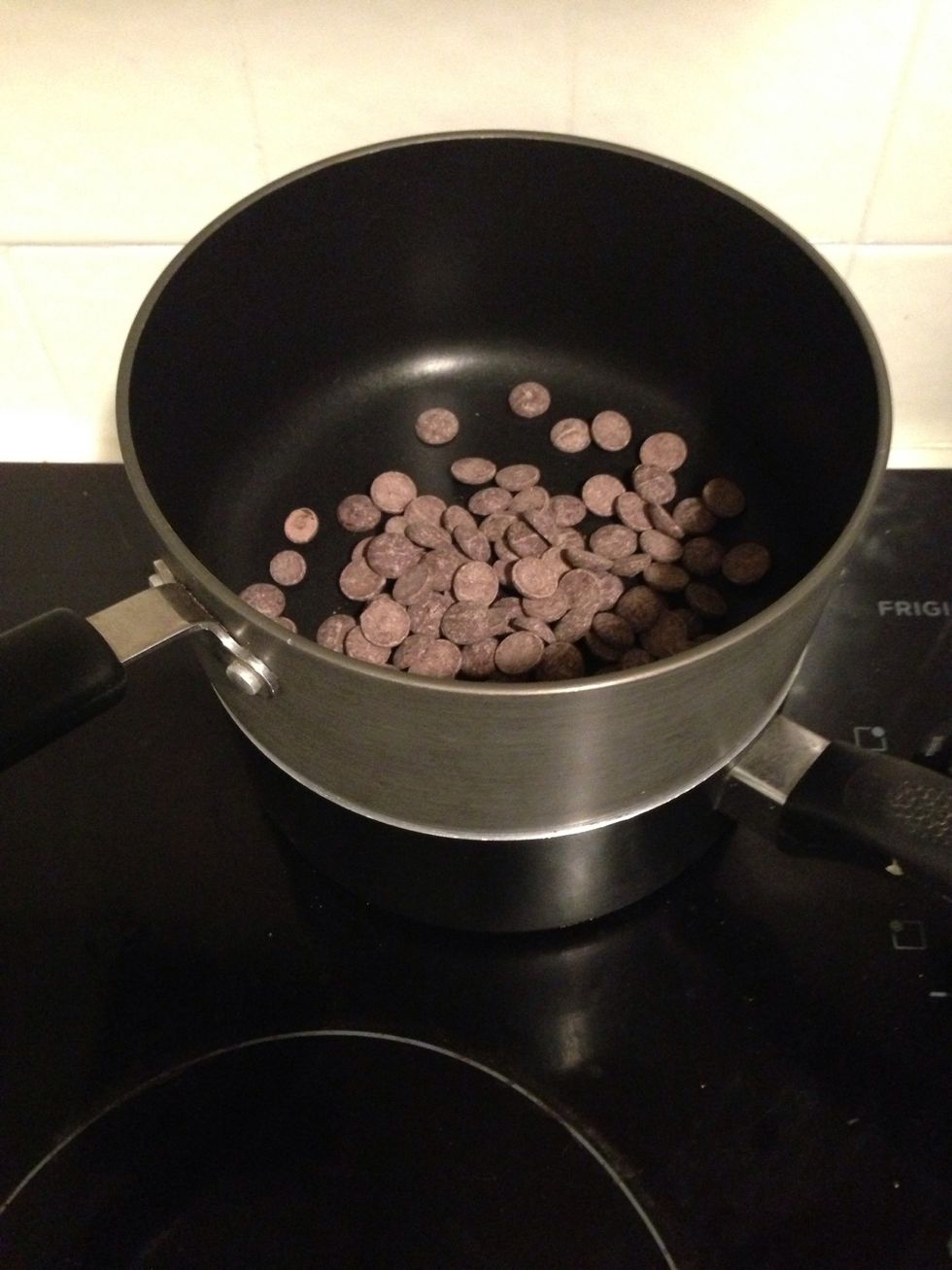 Add the chocolate.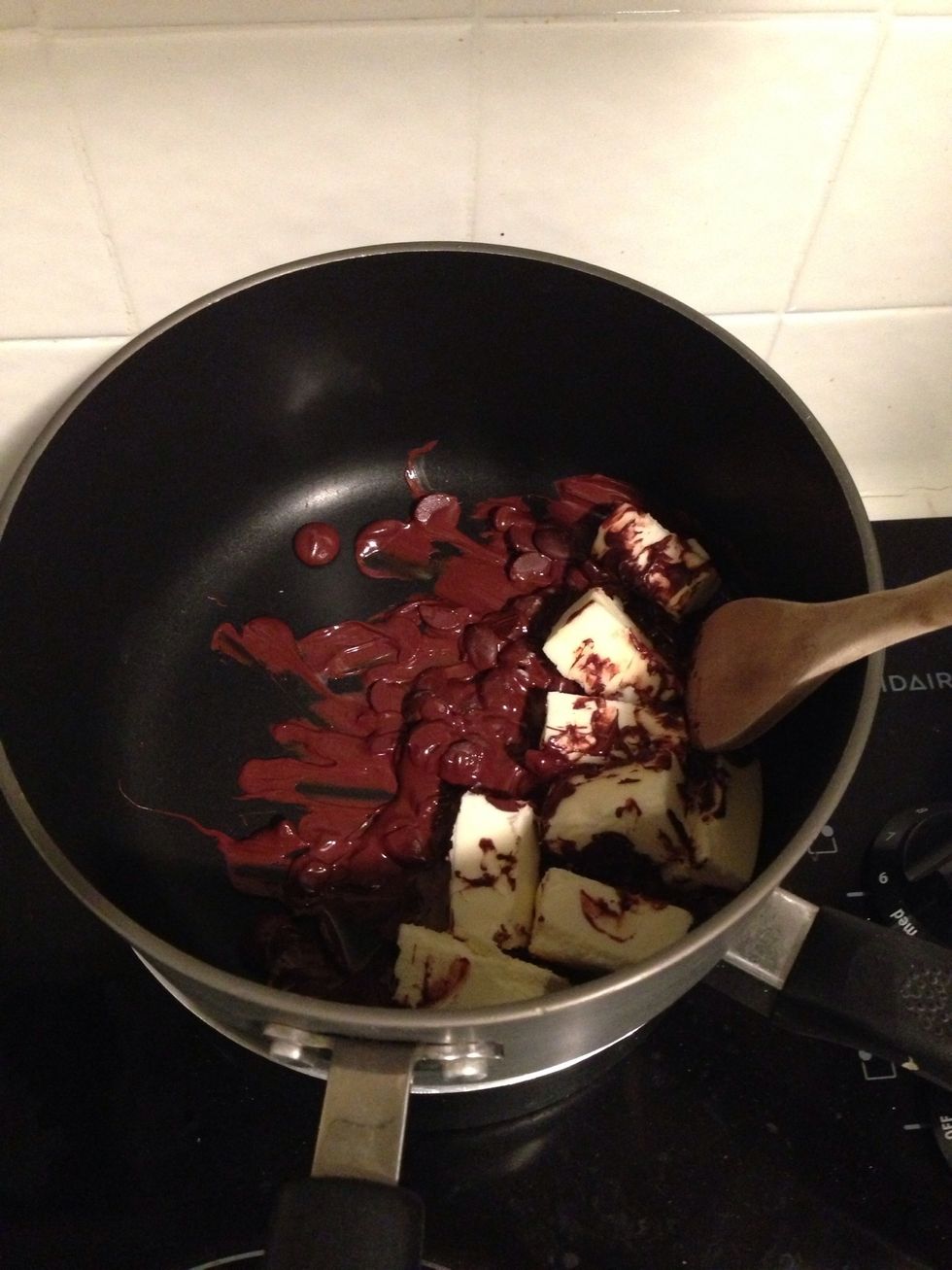 Add the butter. Together the chocolate and butter should start to melt.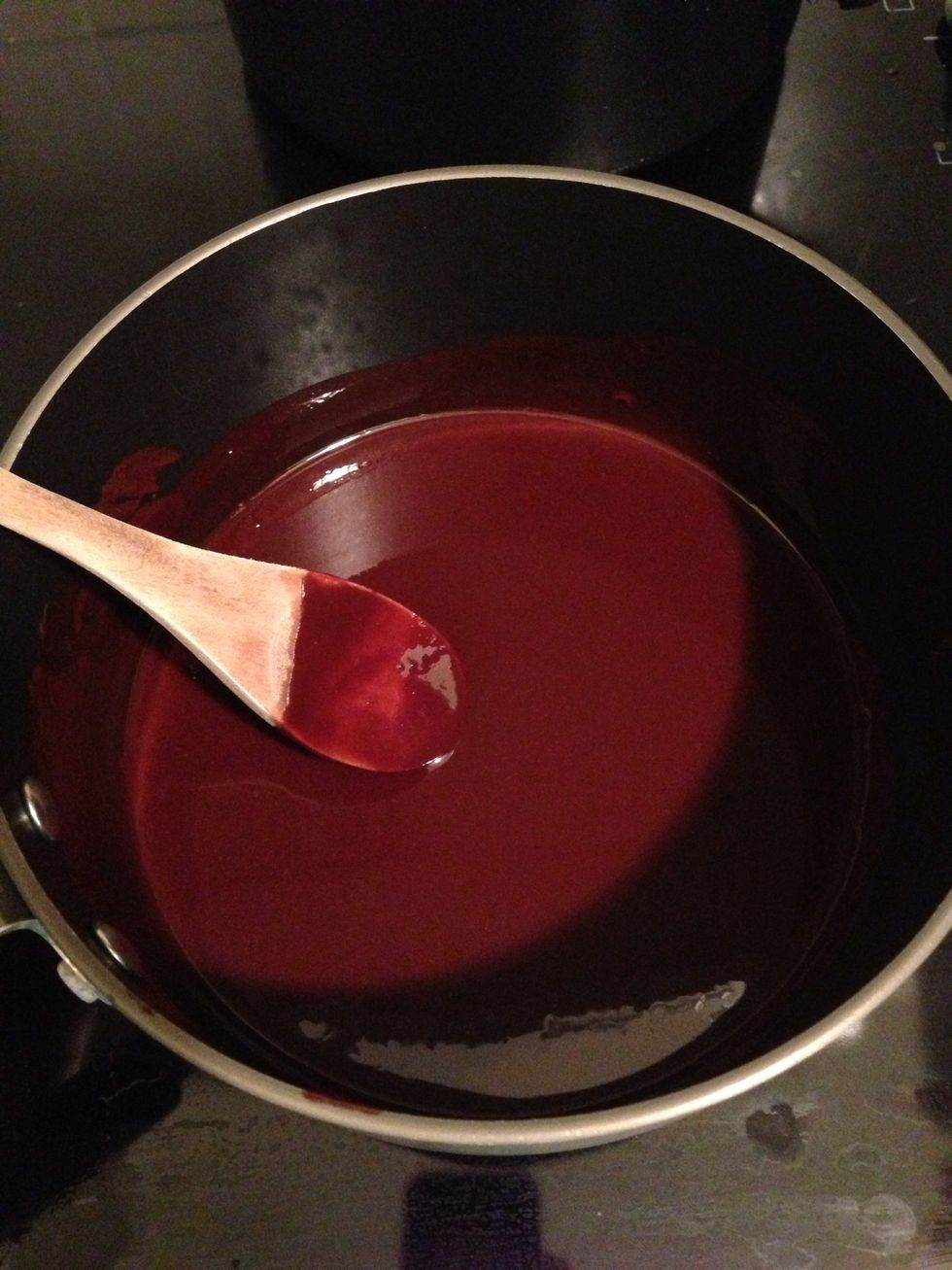 Stir until smooth. Like this! Once smooth remove from heat for all the next steps.
Stir in the sugar. Then add eggs (I beat them in a bowl first). Whisk.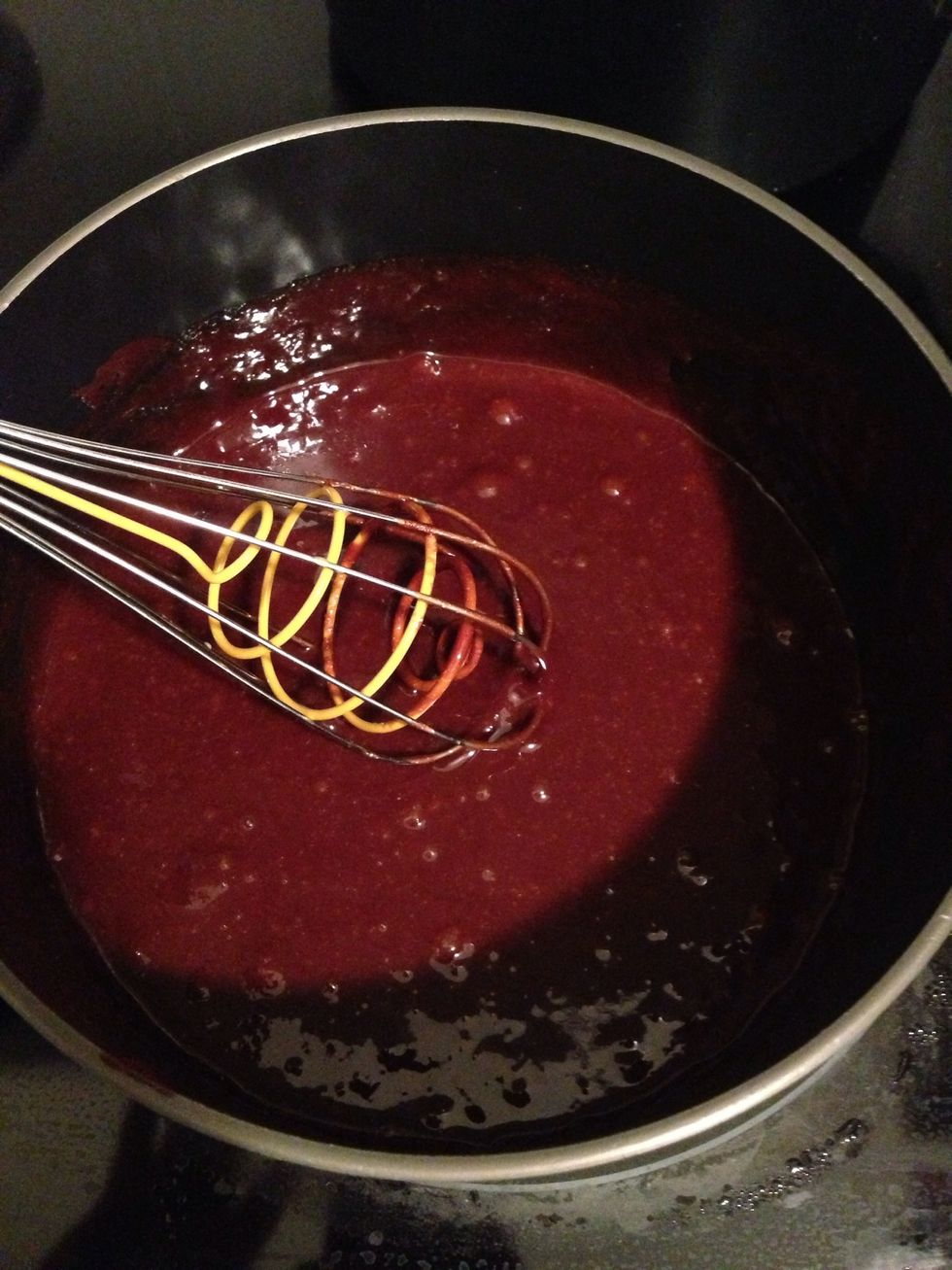 Whisk whisk whisk.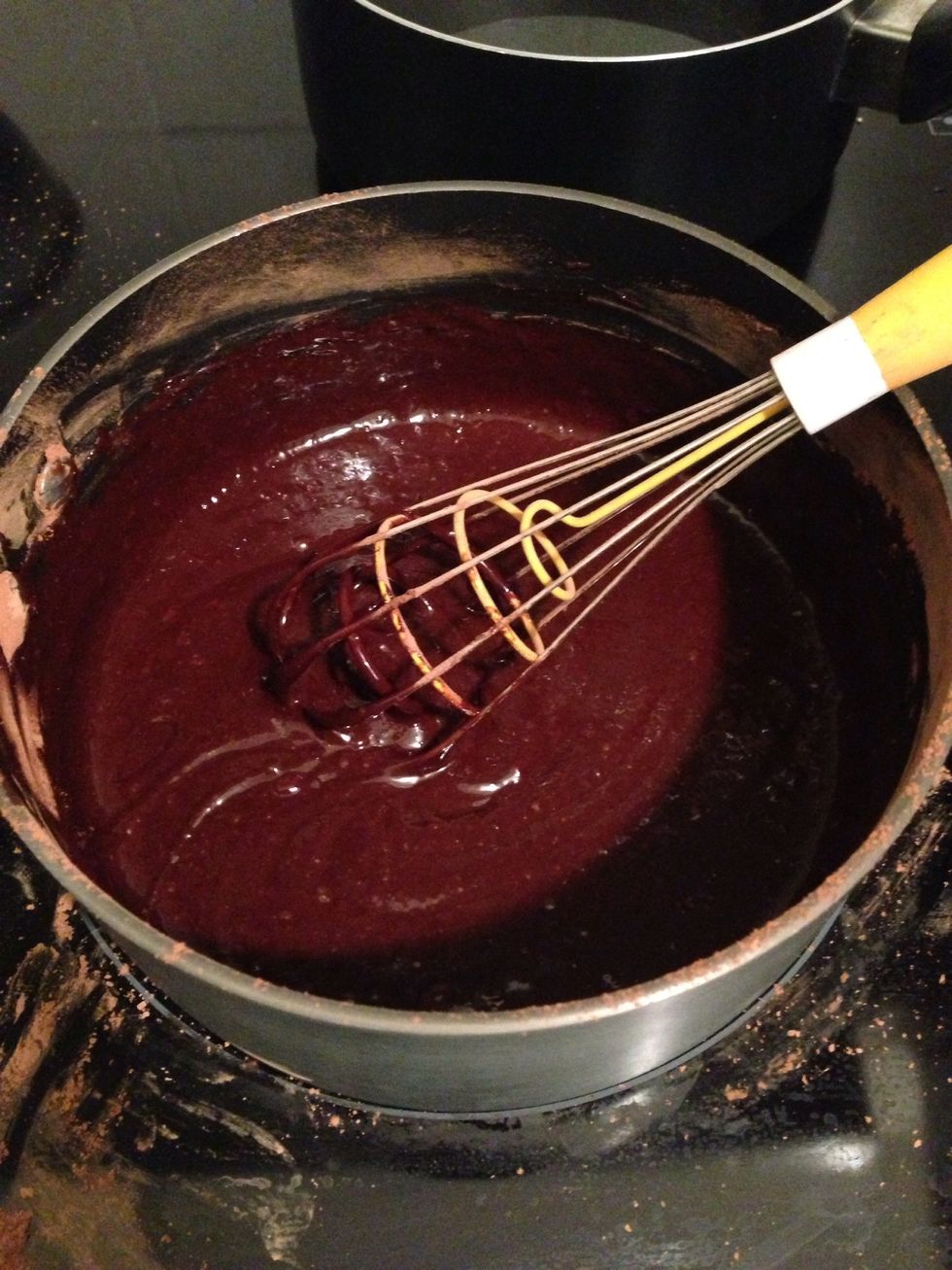 Add the cocoa powder and whisk until just mixed. Do not over mix. Now, pour into pan.
Bake 25 minutes at 375 degrees. It should look a bit hard on top. Take out of oven and cool. Be patient ... And then enjoy!
4 oz fine quality bittersweet chocolate
1/2 cup unsalted butter
3/4 cup sugar
3 large eggs
1/2 cup unsweetened cocoa powder
Wax paper
8 inch baking pan