How to make flour tortillas
Homemade flour tortillas from scratch. Great for tacos, burritos, quesadillas or fajitas.
179
I make these at least once a week. I use my kitchen aid stand mixer but you can kneed the dough by hand. Make these once and you'll never go back to those gross store bought ones again. Lets begin!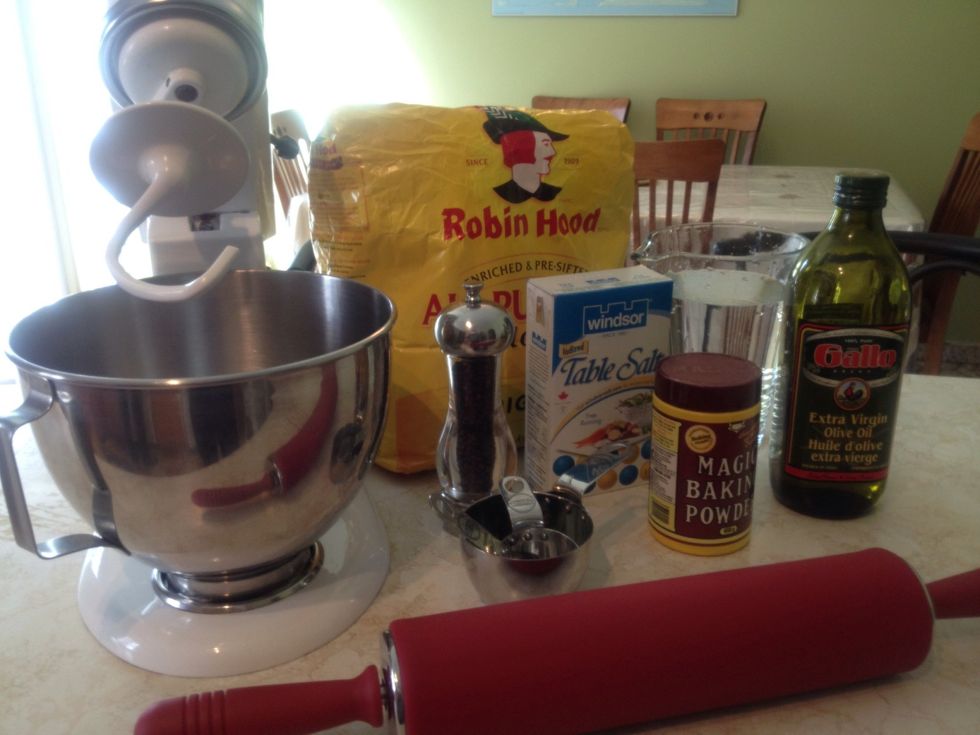 Gather up all your supplies and ingredients. I prefer sea salt, but I'm all out. You can use any oil, but I prefer the taste of olive oil.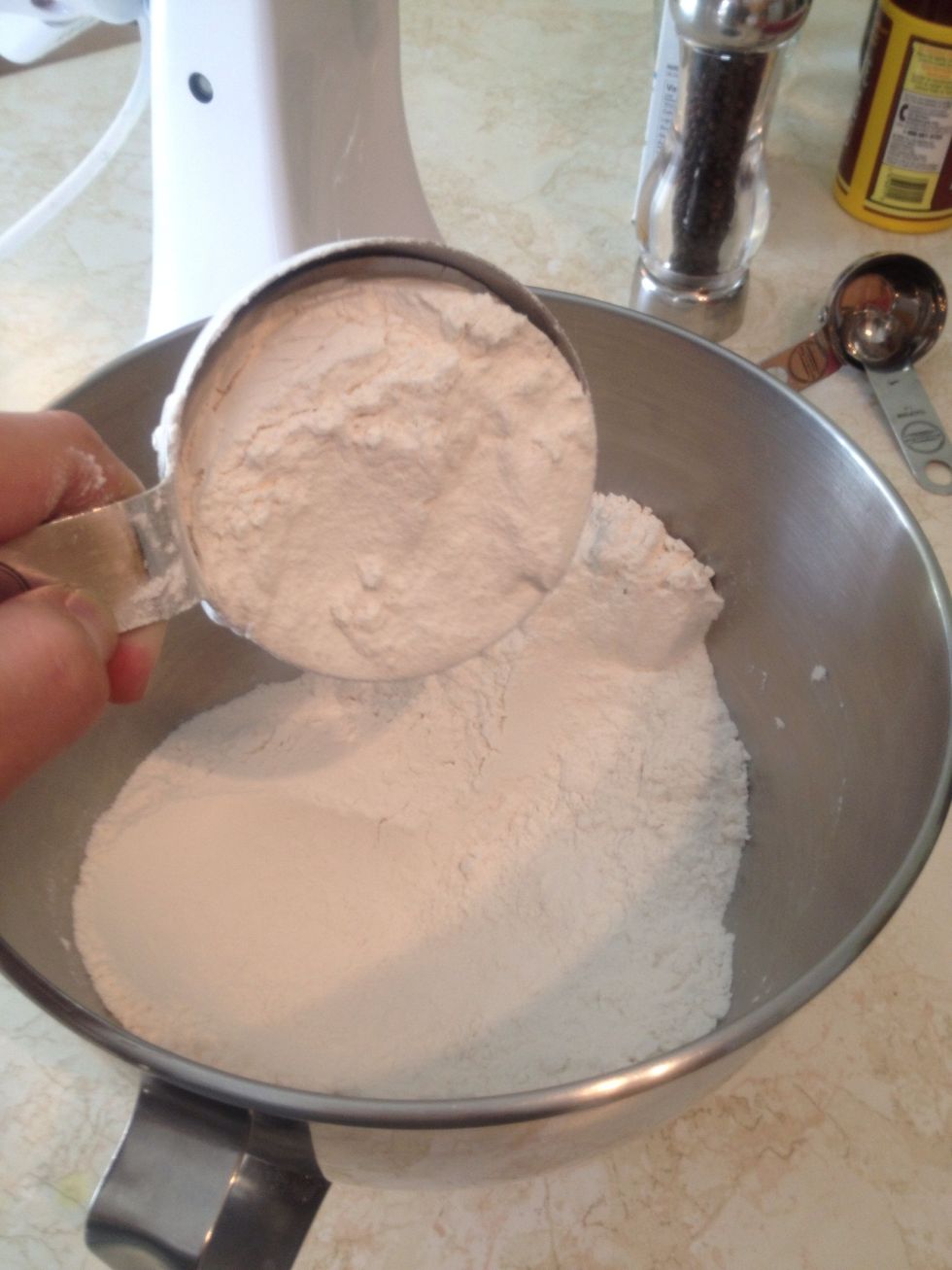 Place 3 cups of all purpose flour into mixing bowl.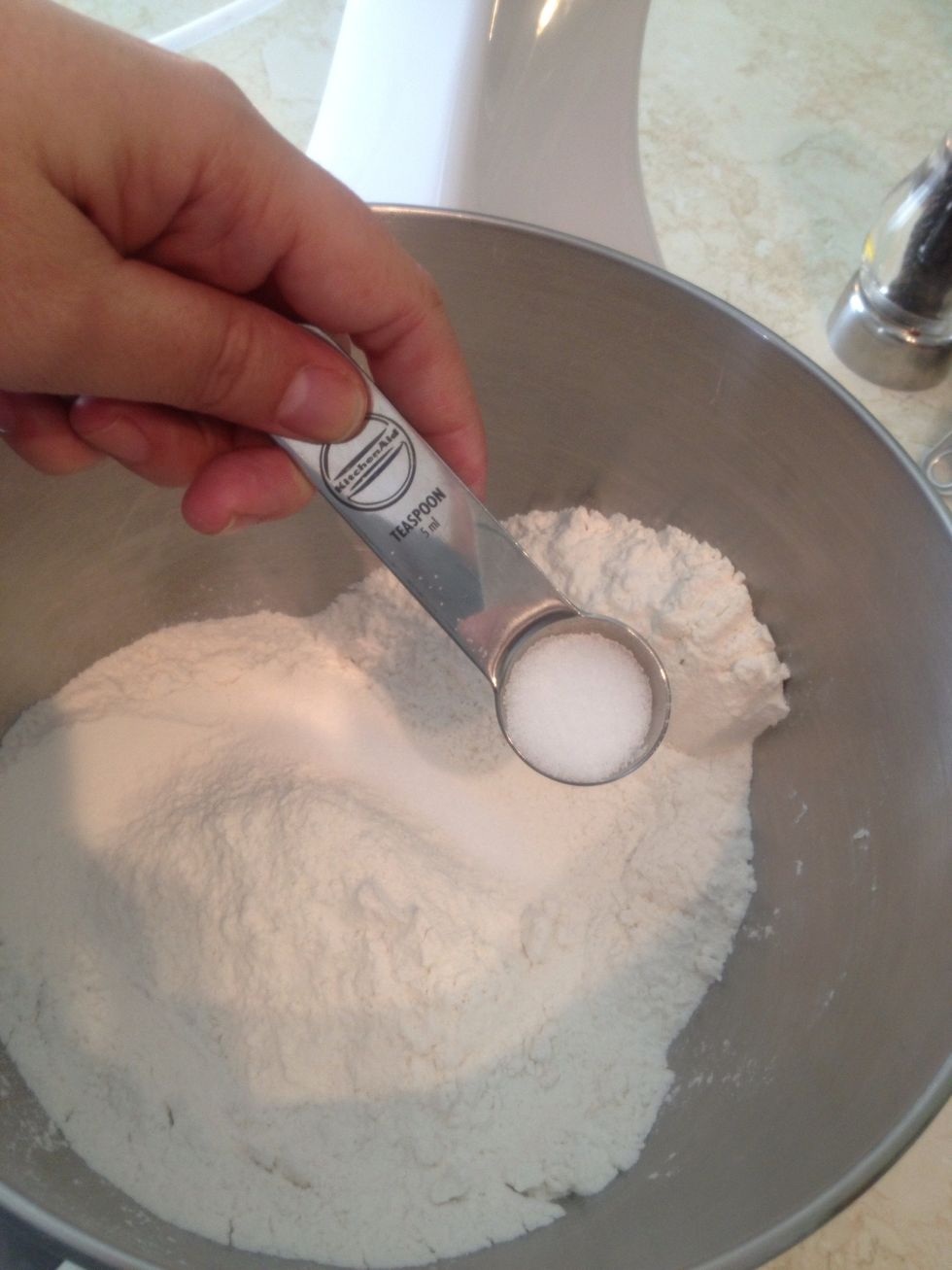 Add 1 1/5 teaspoons of salt. Sea salt is best, but use what you've got on hand.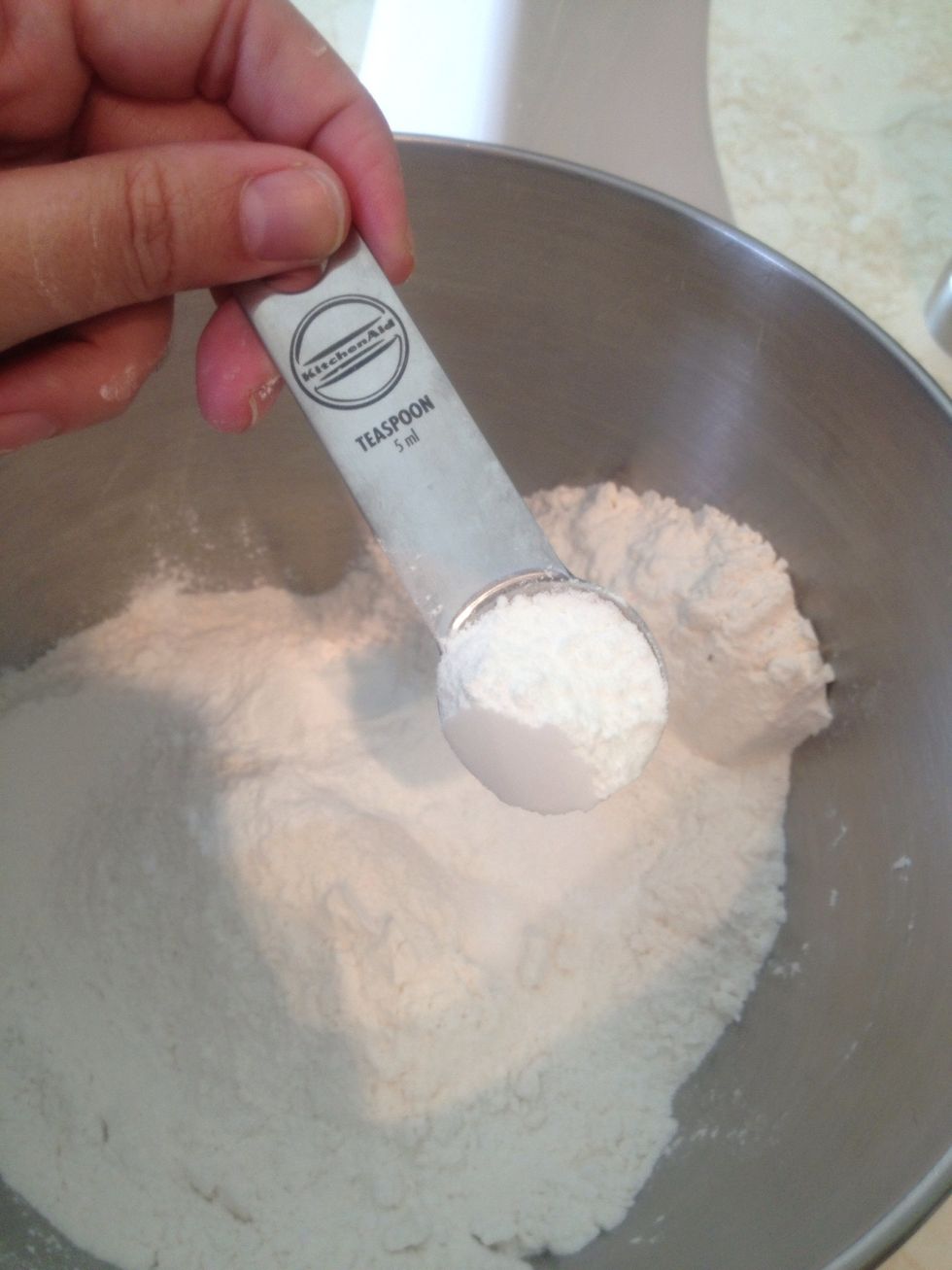 Add 2 heaping teaspoons of baking powder.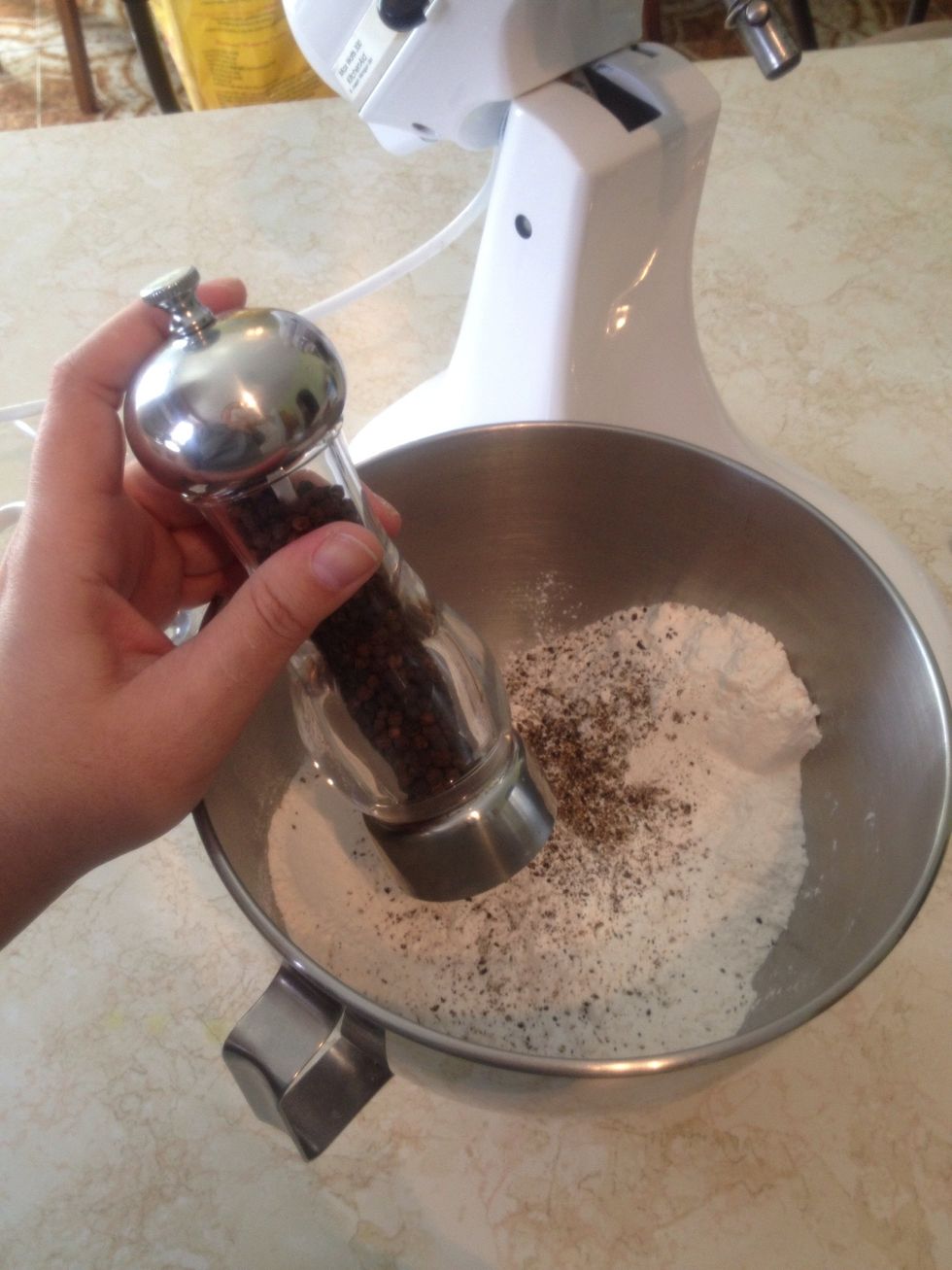 Optional - Add pepper to taste. I like freshly ground pepper, again, the choice is yours.
Use a whisk or fork to mix the dry ingredients.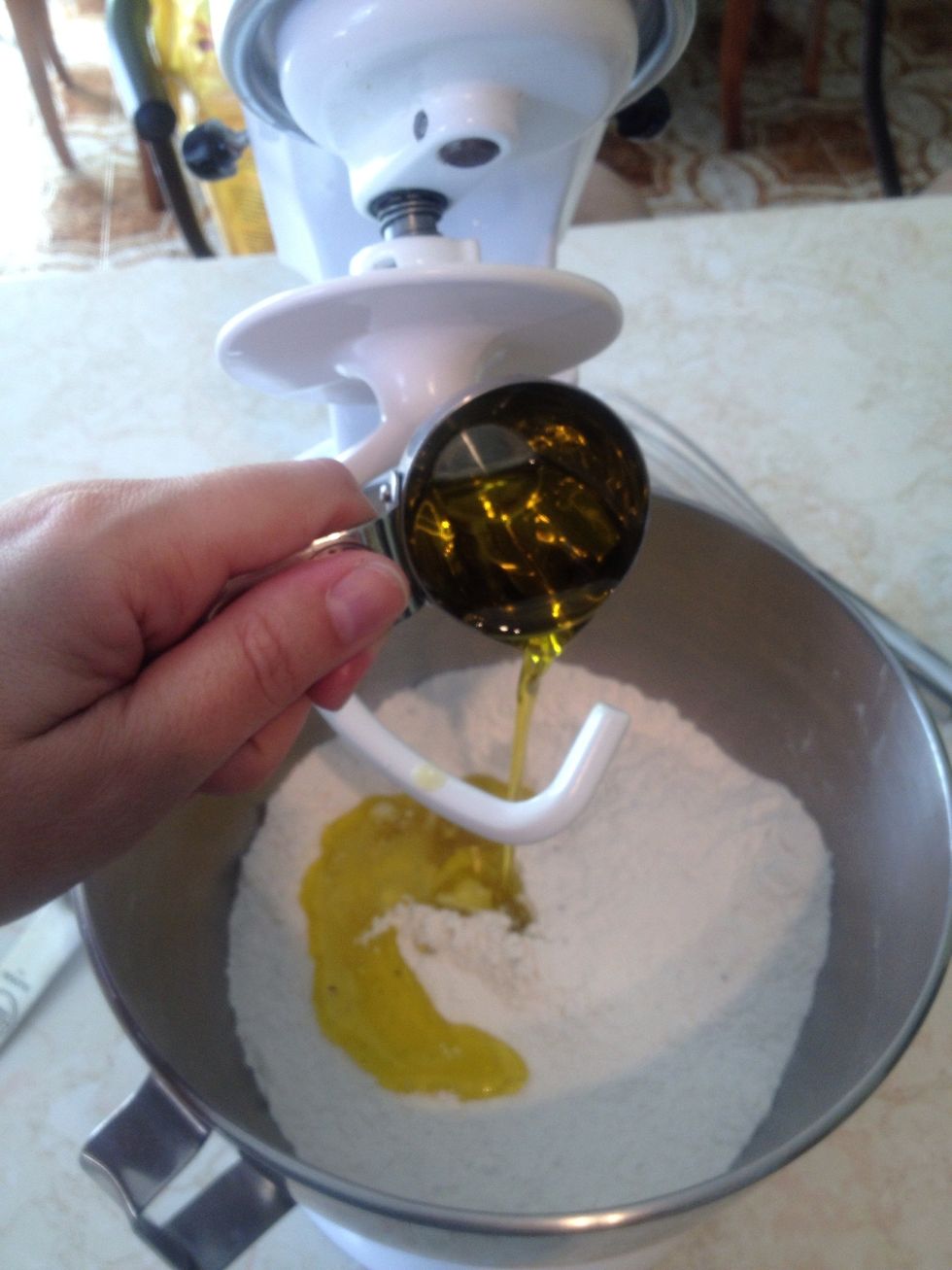 Add 1/4 cup plus 2 tablespoons of oil. I usually just 'eye-ball' it. Just make sure you don't use more that 1/2 cup of oil. I prefer olive oil. Growing up my mother used peanut oil. It's up to you!
Add water. About 3/4 or 1 cup. Mix with a wooden spoon or use the dough hook on your stand mixer.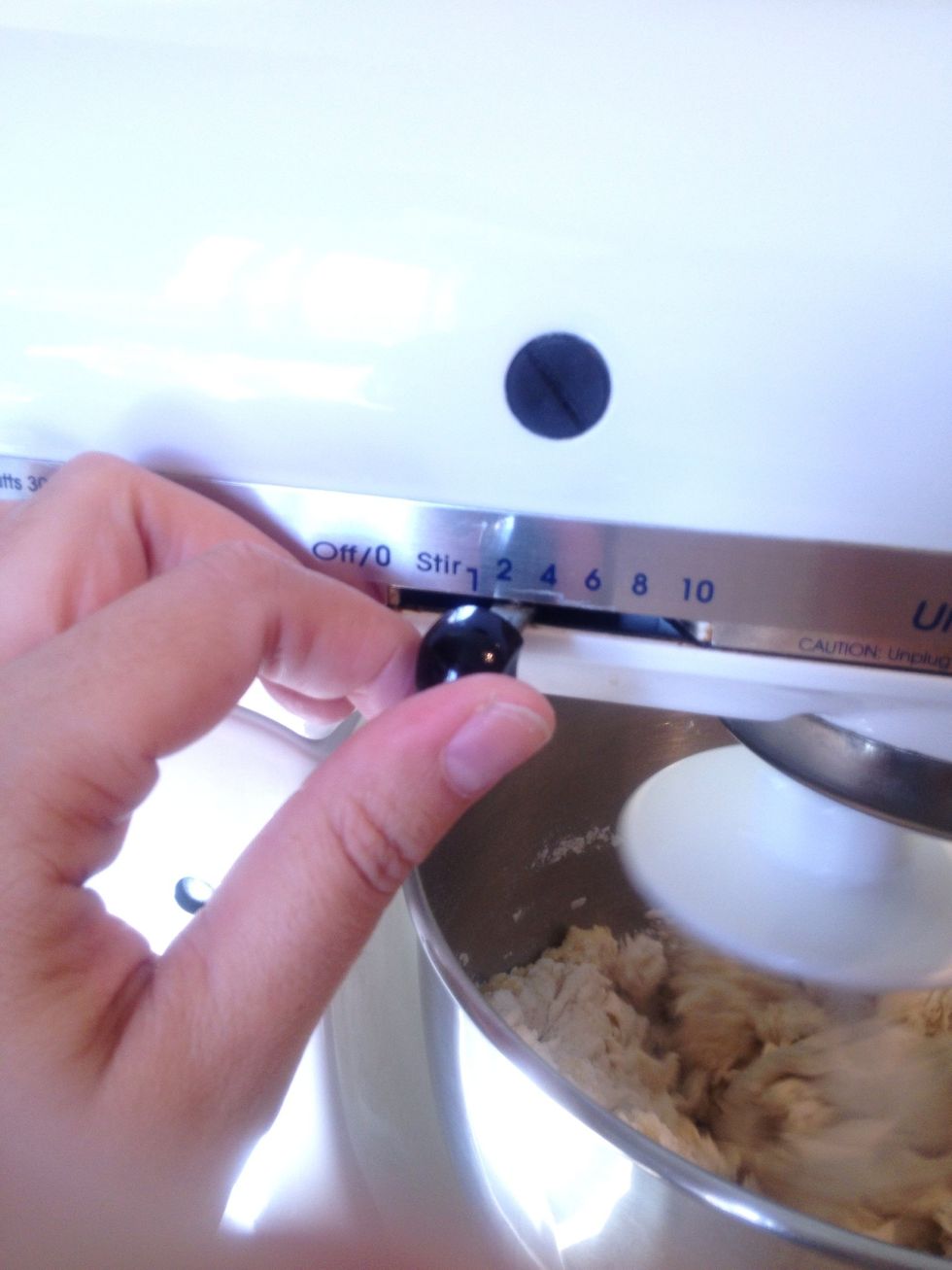 If you're using a stand mixer, set to a low-medium speed. Mix until all ingredients are incorporated.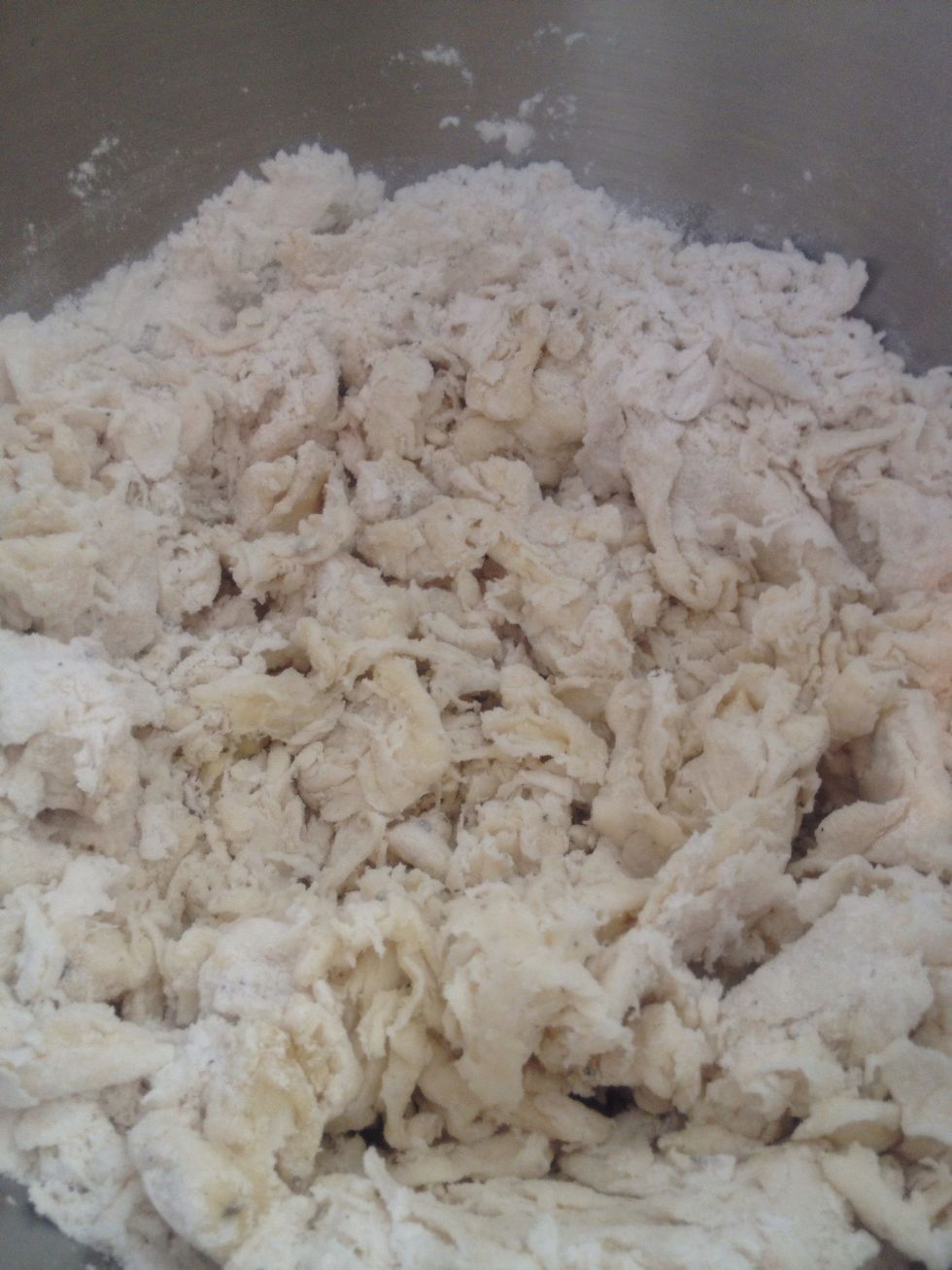 Your dough should look like this. You will need to add more water to get the right texture. Since results often vary with dough, I can't tell you the exact amount if water you'll need.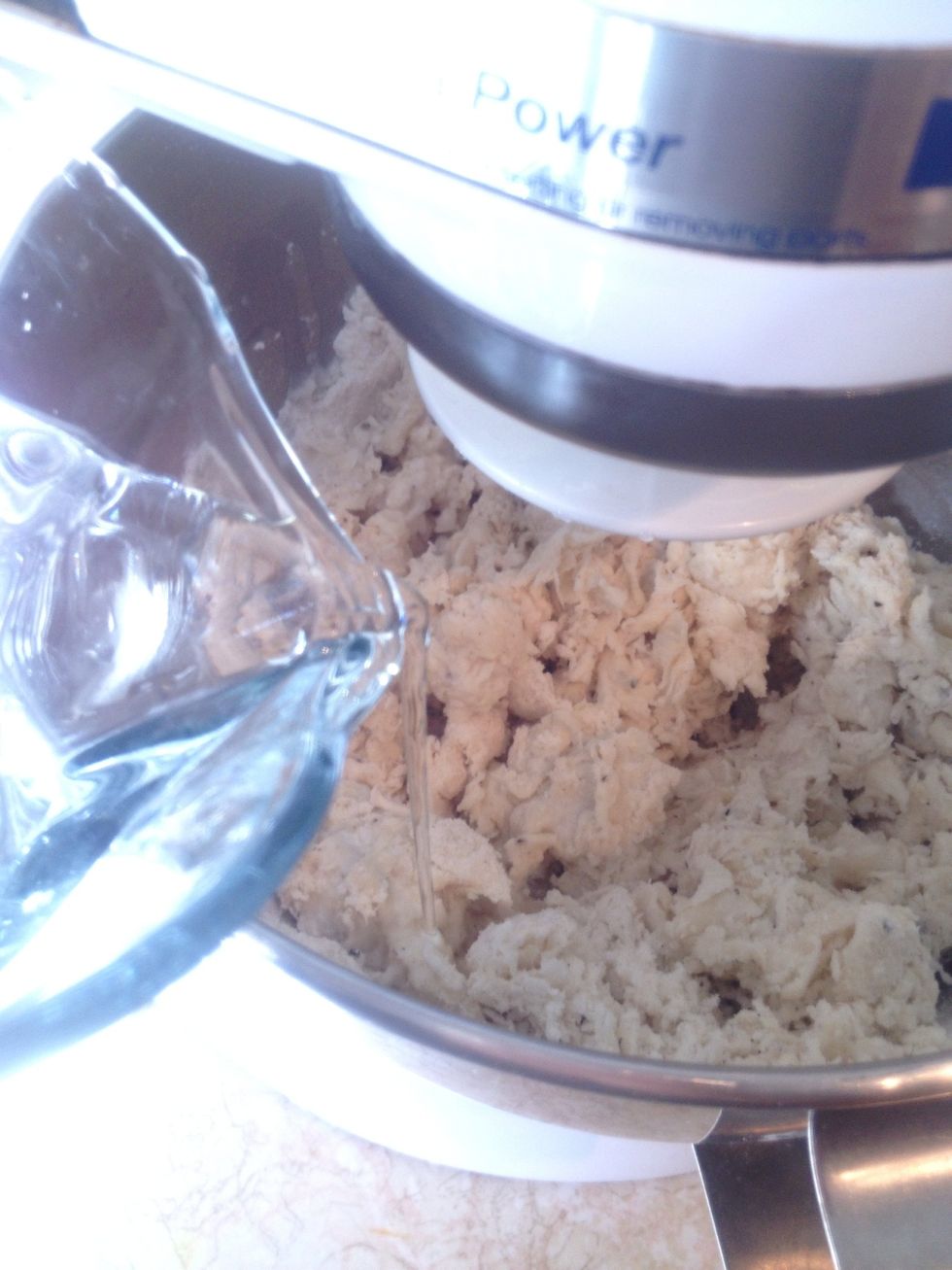 Gradually pour a small amount of water into the mixer. If you don't have a mixer, begin kneading the dough by hand. Make sure the small amount of water is fully incorporated before adding more.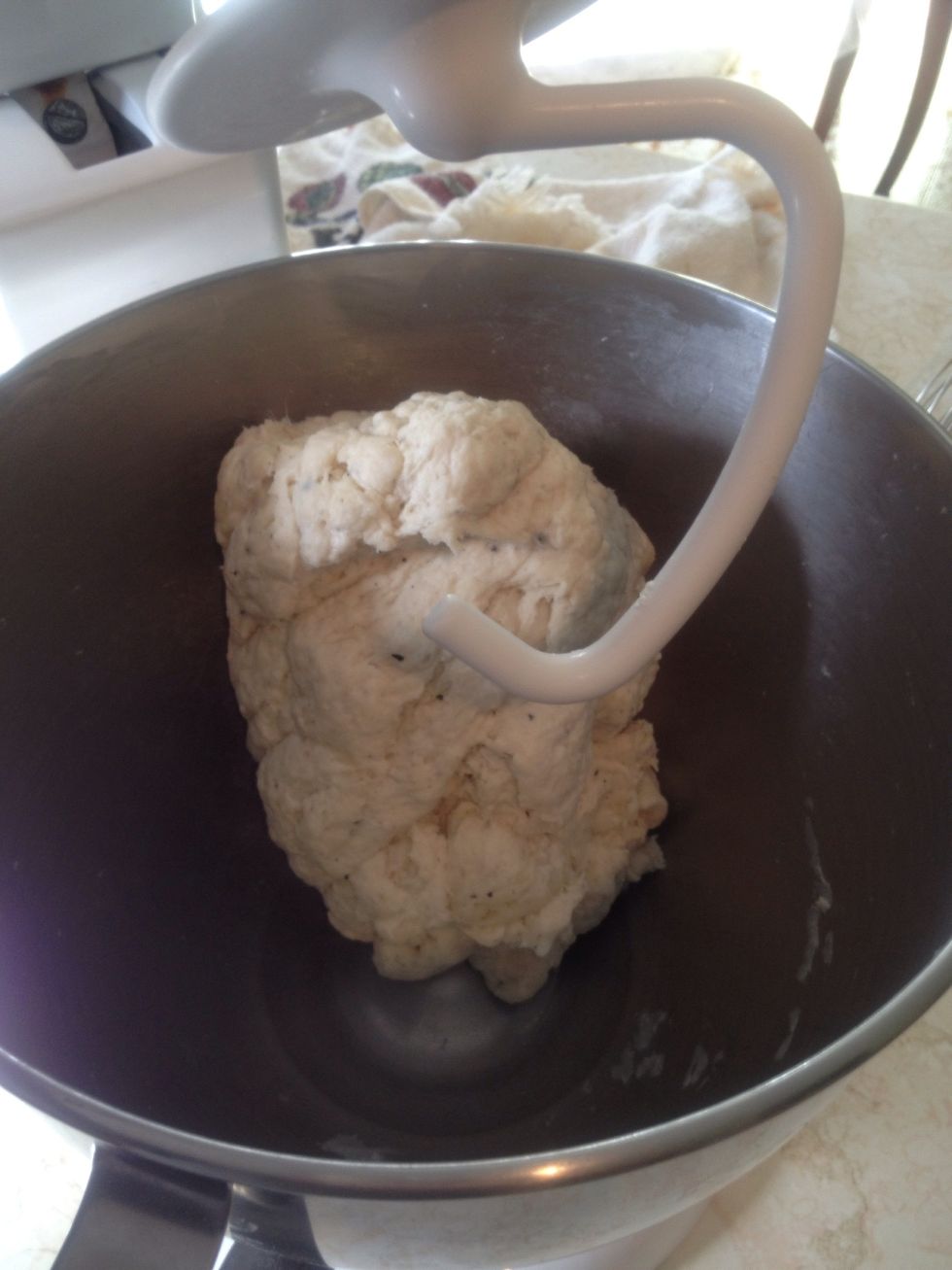 You'll know you have added enough water once your dough has formed a ball and cleans the sides of the bowl. Continue to knead by hand or in the mixer for a slow 2 minutes.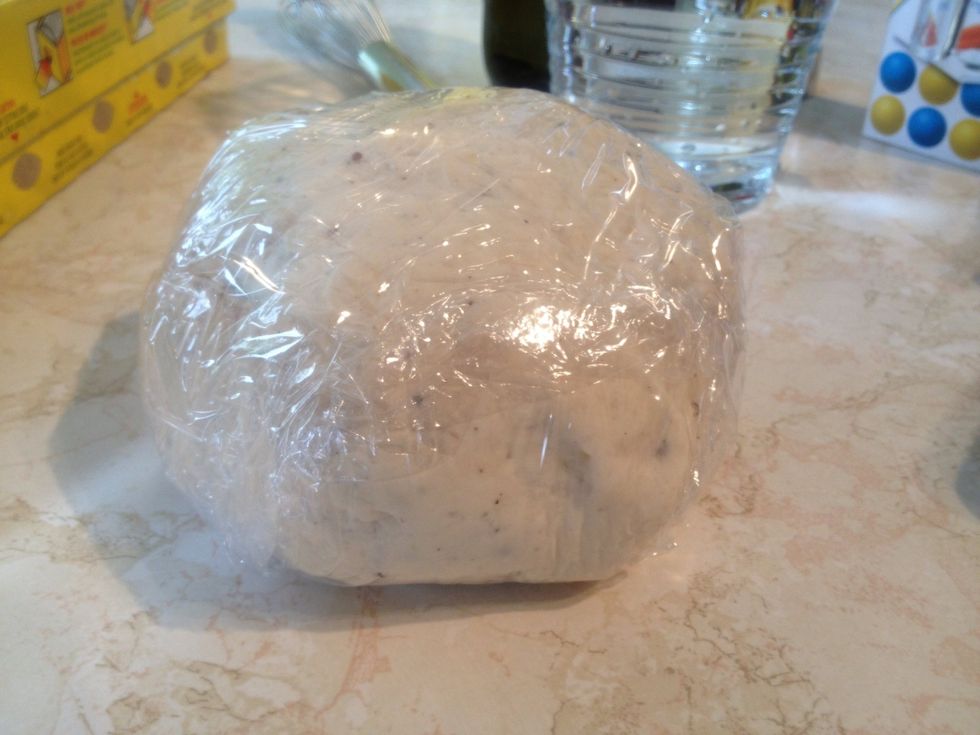 Roll the dough into a ball and wrap it in plastic wrap. Let it rest at room temperature. I'll be letting mine rest for about 4 hours. But 20 minutes is fine.
While the dough sits, prepare your remaining ingredients for your meal. In my case, its tacos. Lots of chopping and grating to be done.
Make ahead tip: You can keep your dough over night in the fridge. Make sure to let the dough sit until it has reached room temperature before moving on to the next step.
About 30 mins prior to meal time, prepare a clean dry work space to roll out your flour tortillas. If this is your first time rolling out anything, you might want to give yourself more time. ;)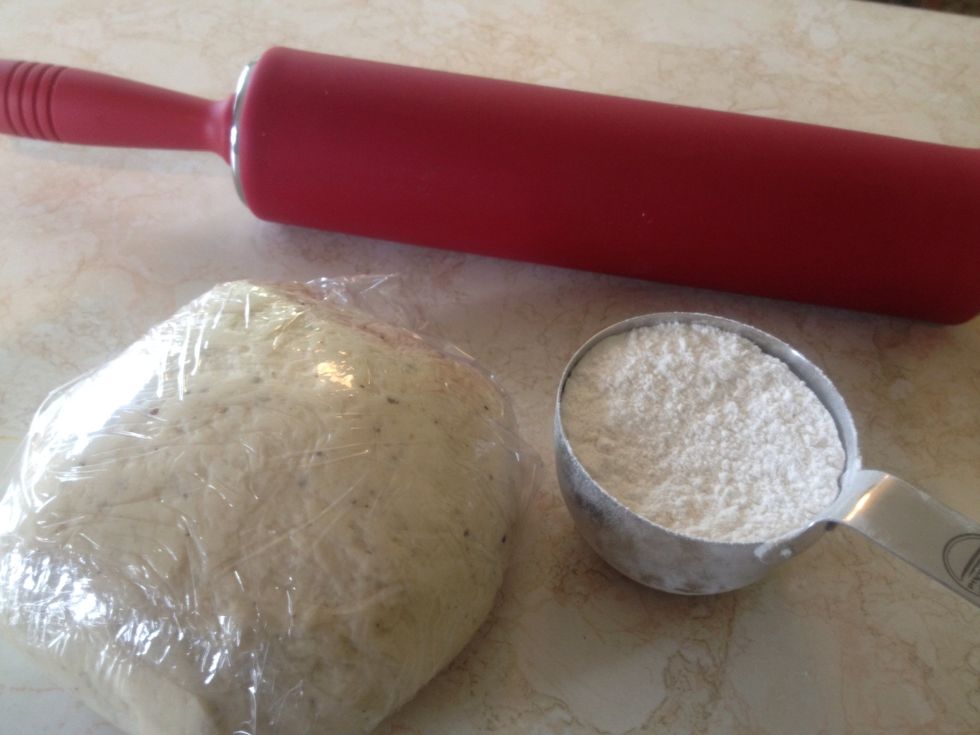 You'll need a rolling pin. Your well rested, room temperature dough. And some flour for dusting the rolling out area.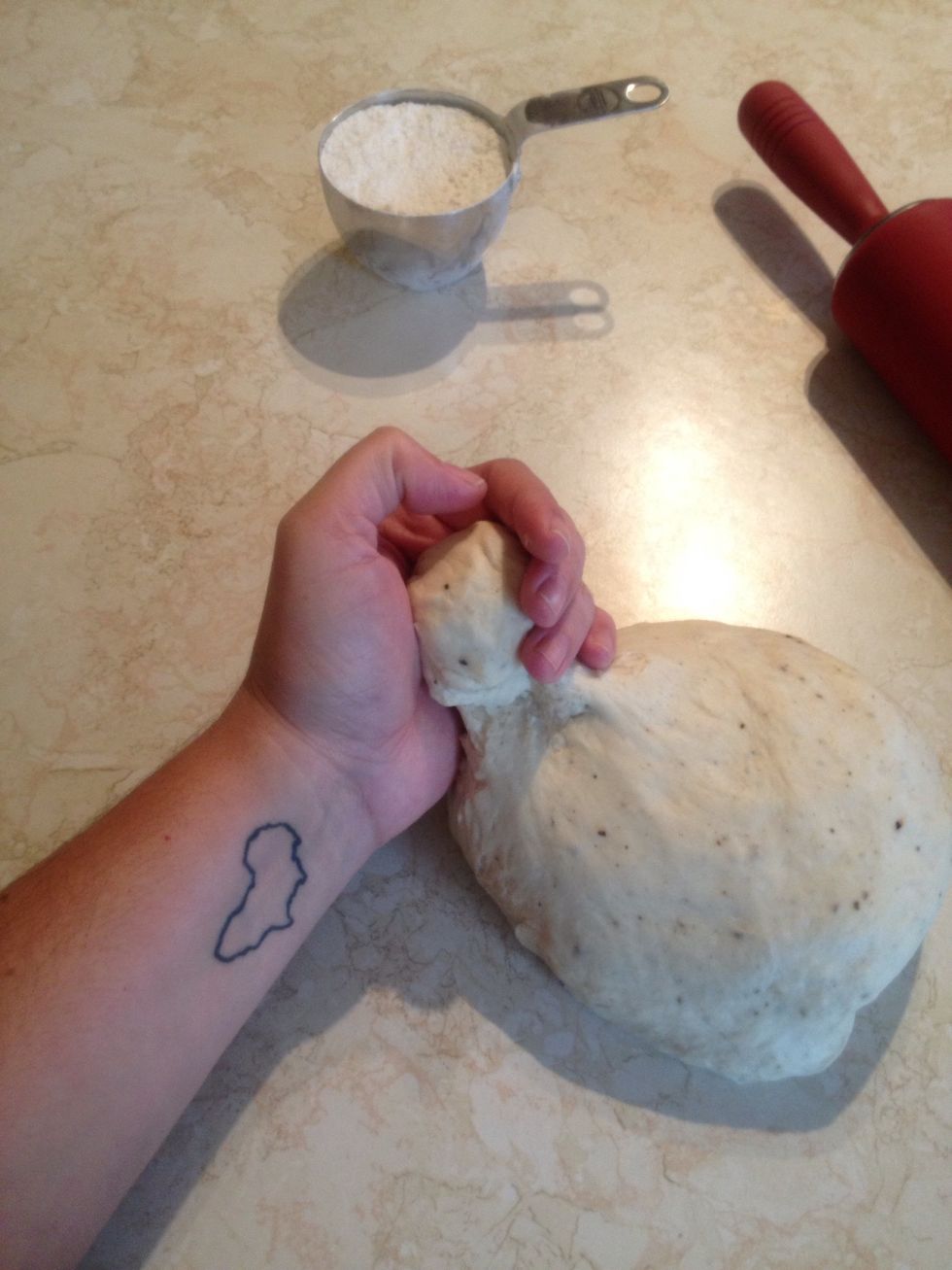 From the ball of dough, start pulling off equal portioned pieces.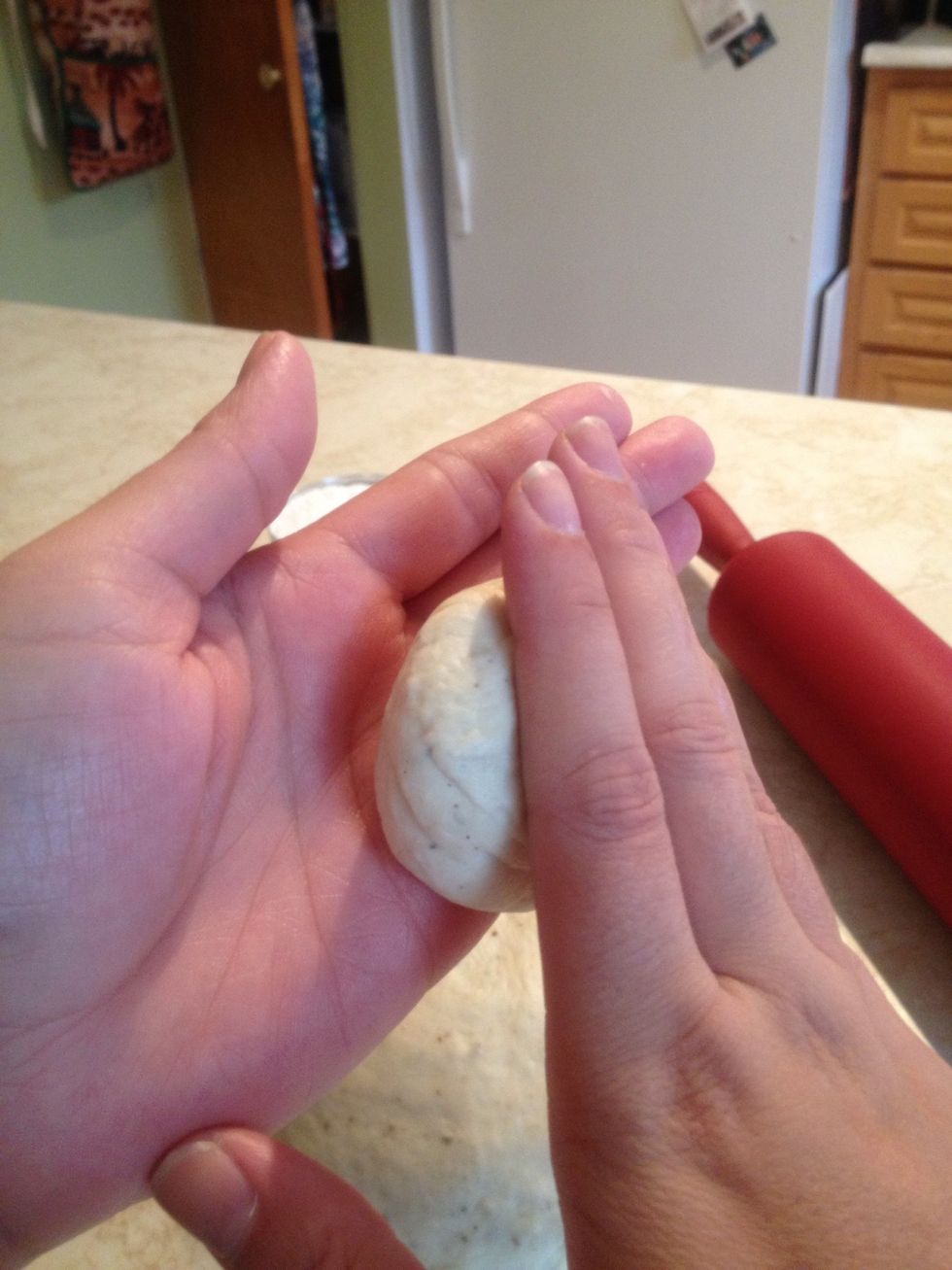 Roll the pieces into small balls. About golf ball size.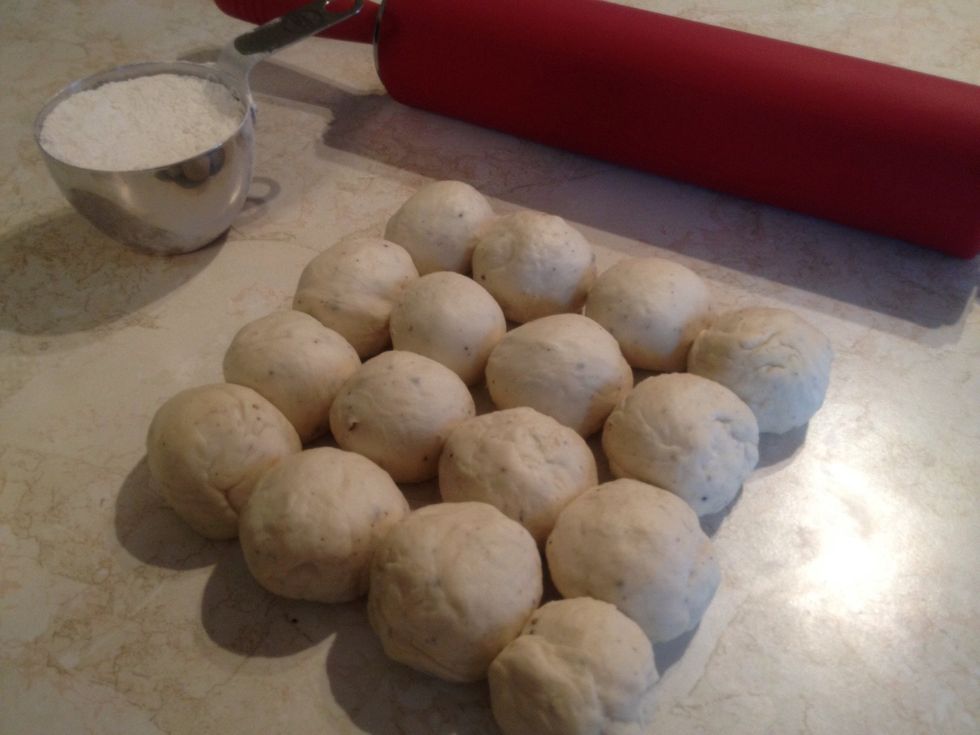 With this recipe I got 16 tortilla balls.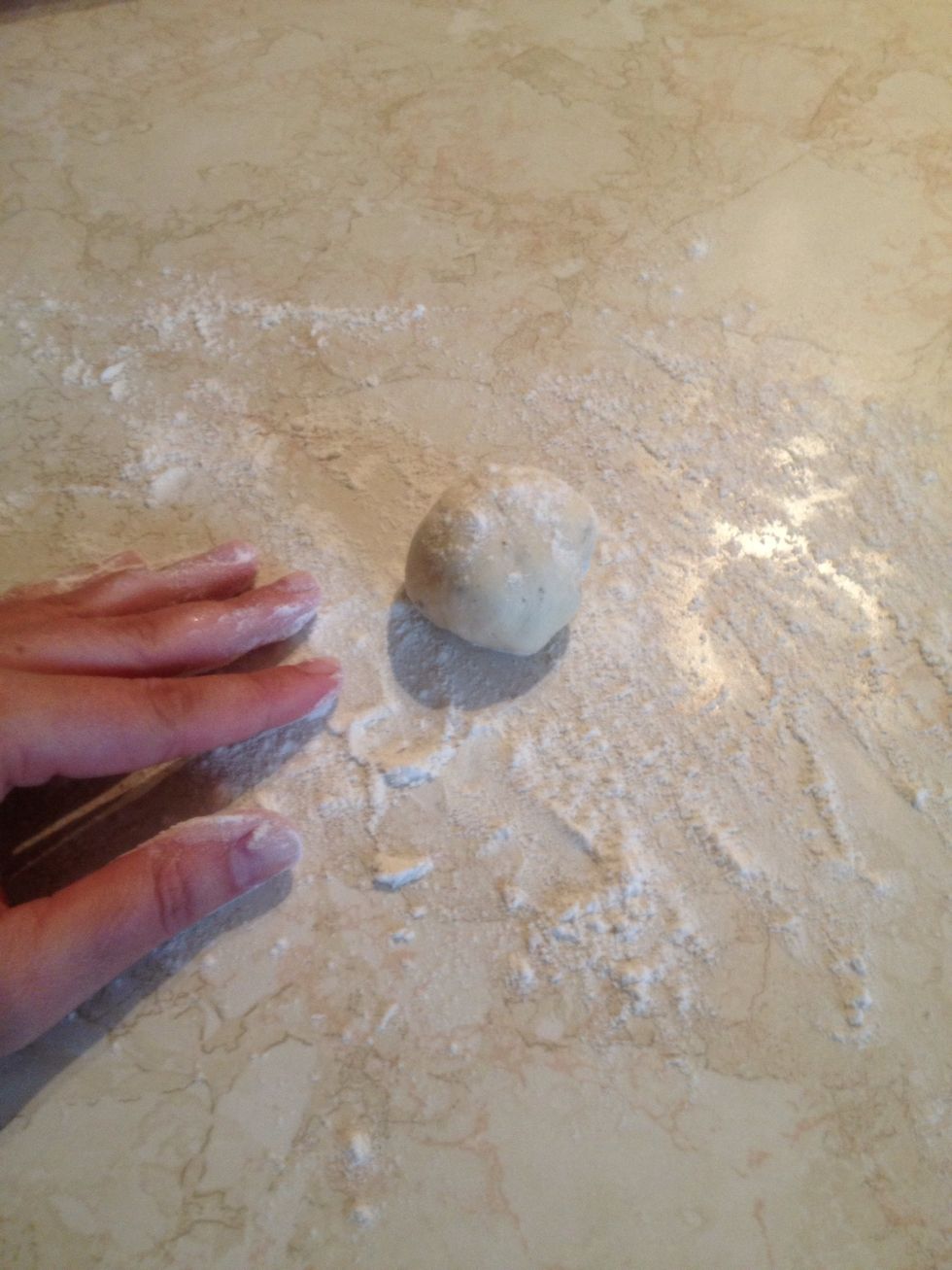 Dust your rolling area with a bit of flour. As well as a sprinkle of flour on the tortilla dough. My rolling pin does not need flour, but yours might.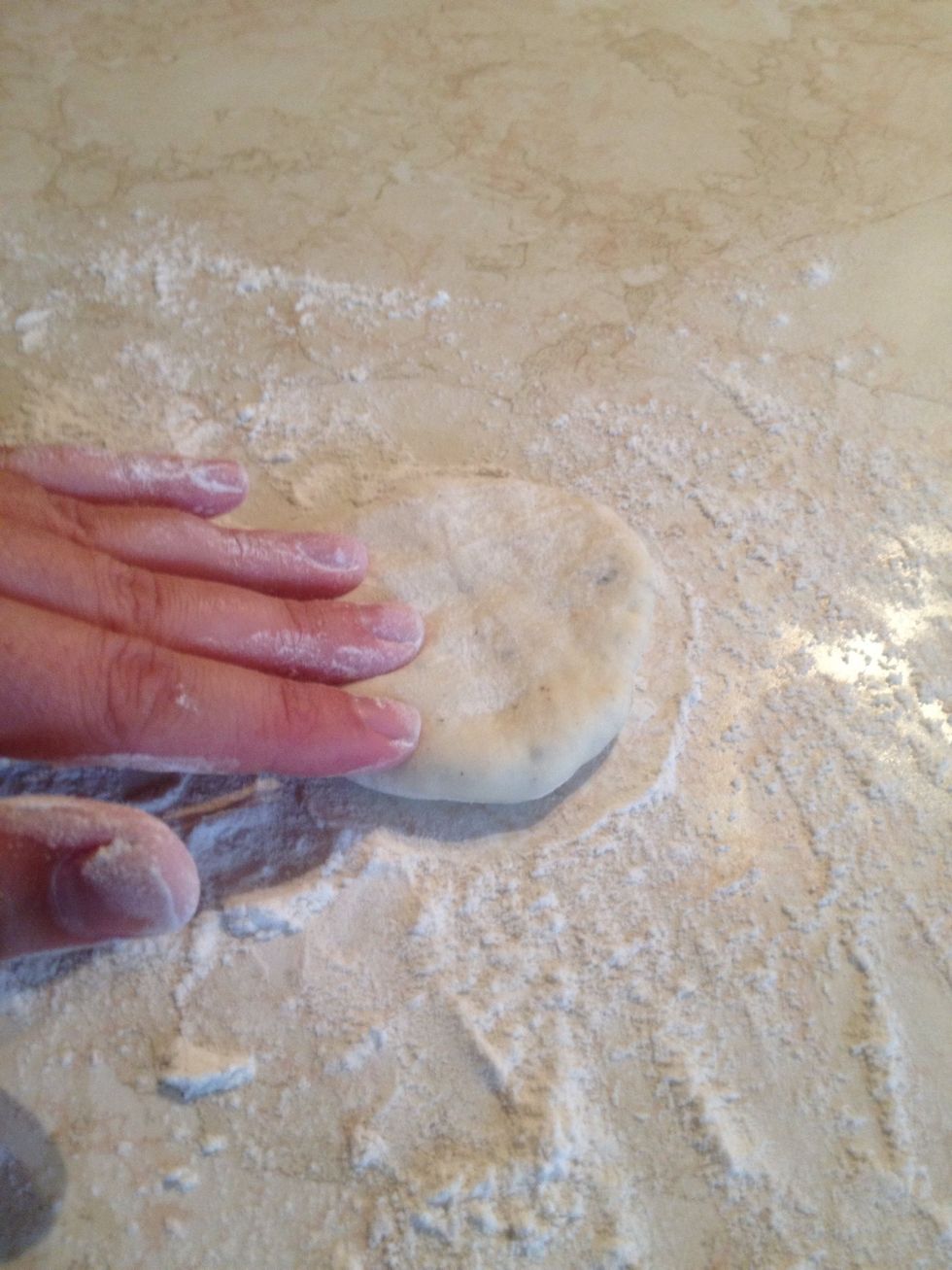 Using your fingers, press the ball of dough flat.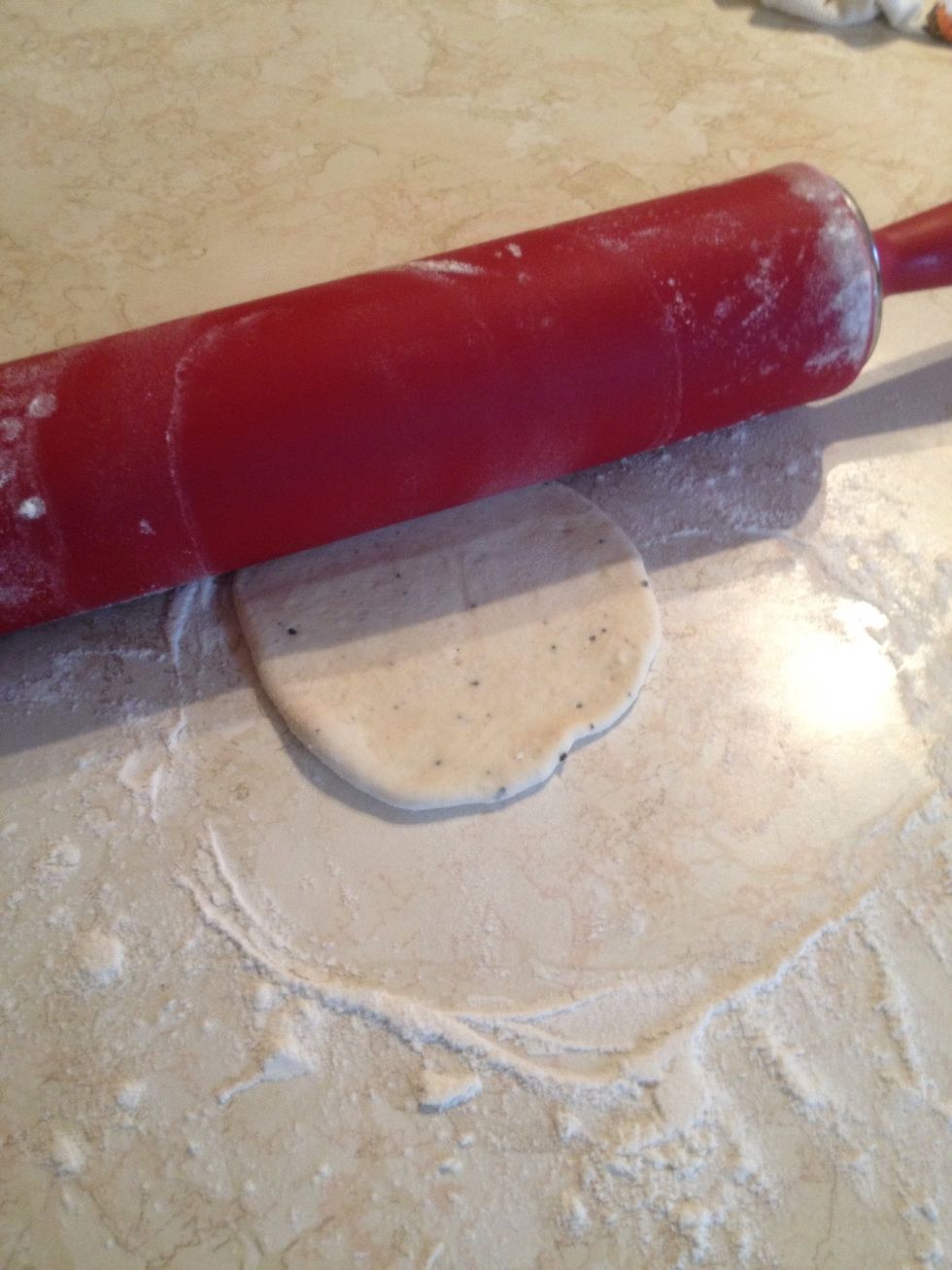 Begin rolling out your flour tortilla.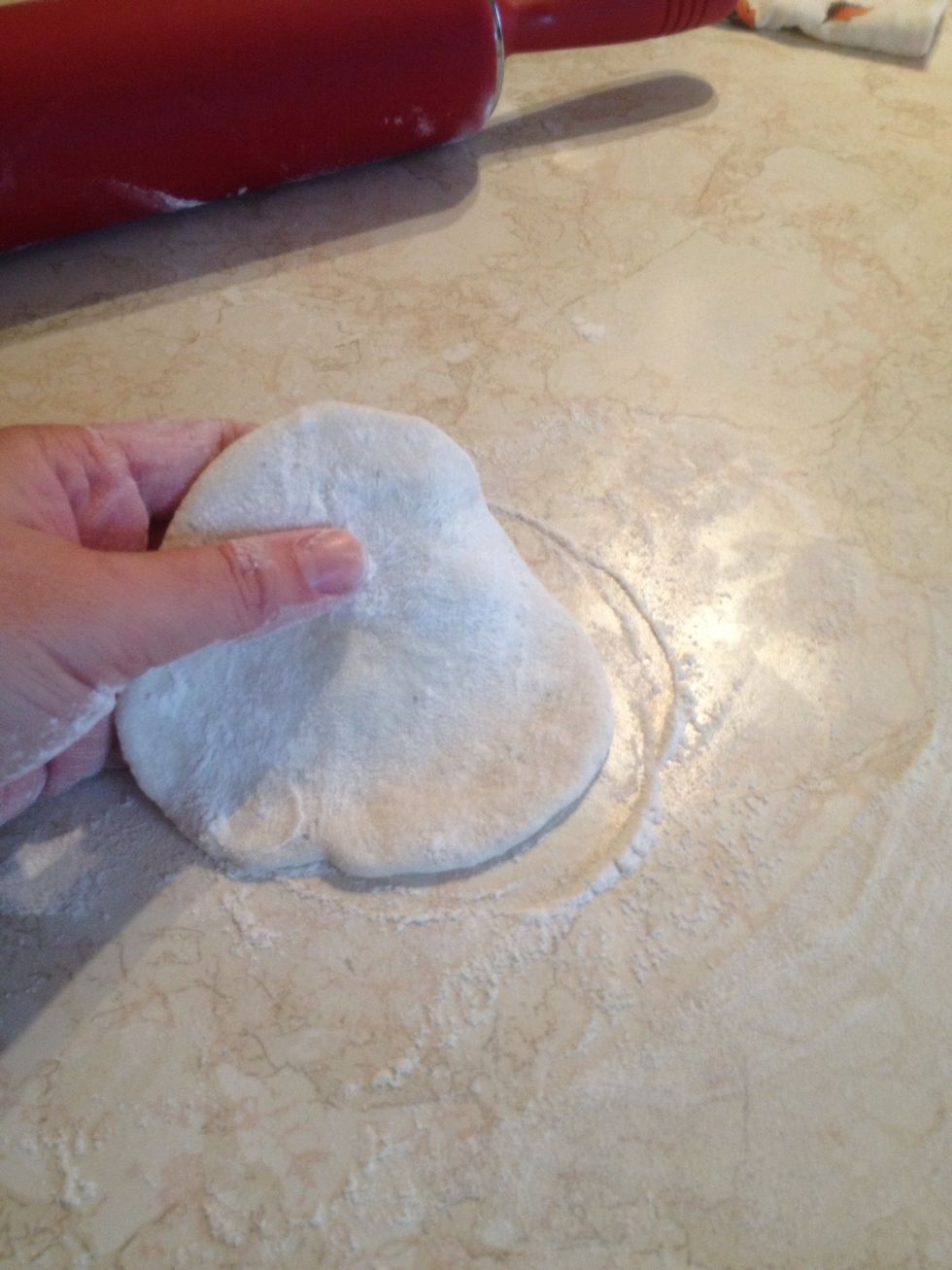 After a couple of rolls, swirl your tortilla around to keep it coated in flour. Flip it over and keep rolling. Change directions to every roll of the pin to keep your tortilla round.
It should end up like this. Put it aside. Dust your area again. Roll out the next tortilla and start stacking them up.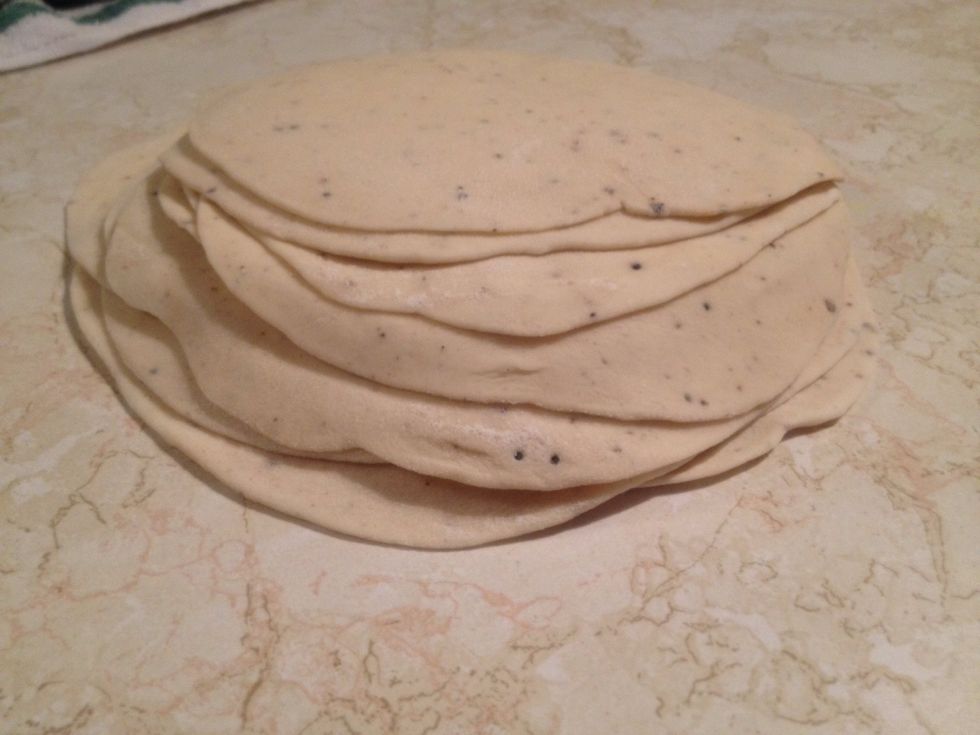 All 16 tortillas rolled and stacked.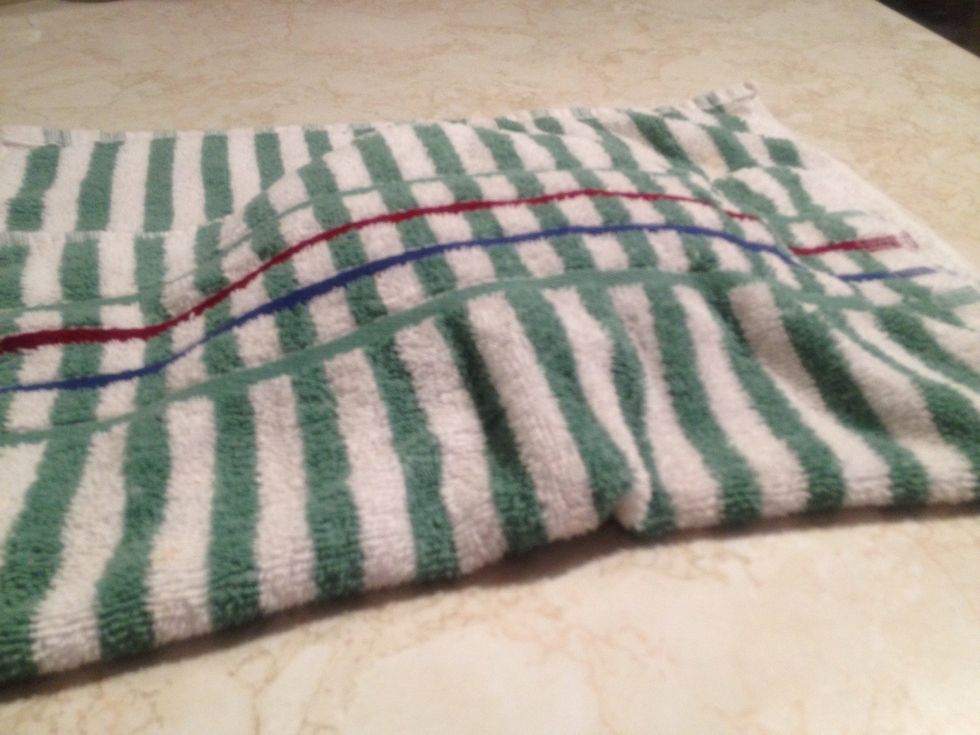 If you're not ready to start cooking them, cover them with a towel. You can let them sit for a bit...not hours and hours...but for a bit.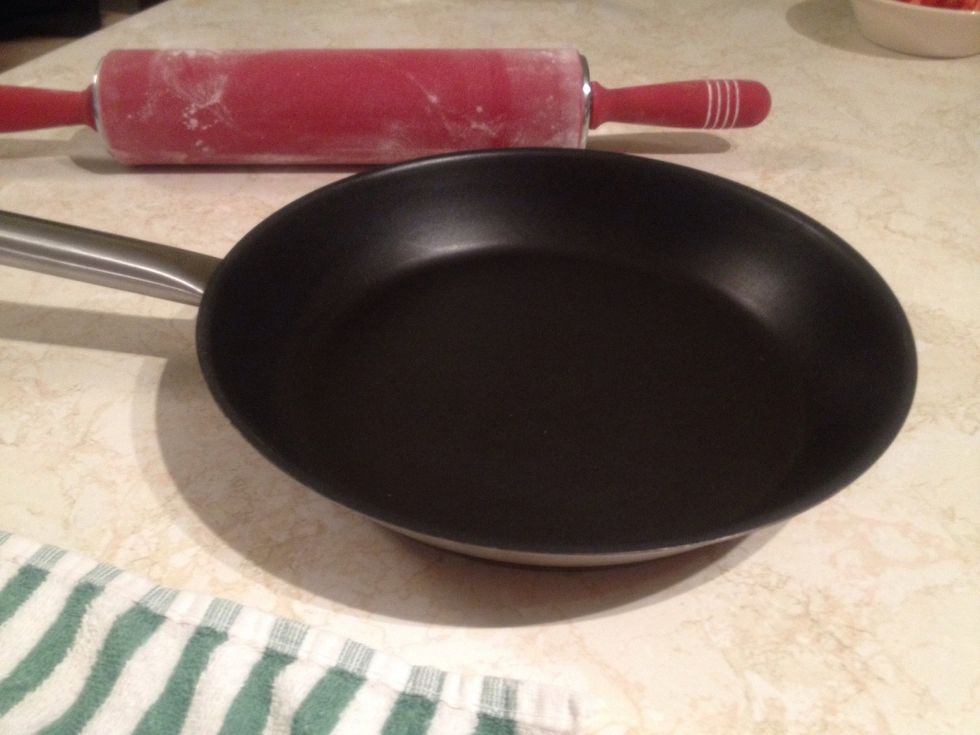 Get out your pan/skillet.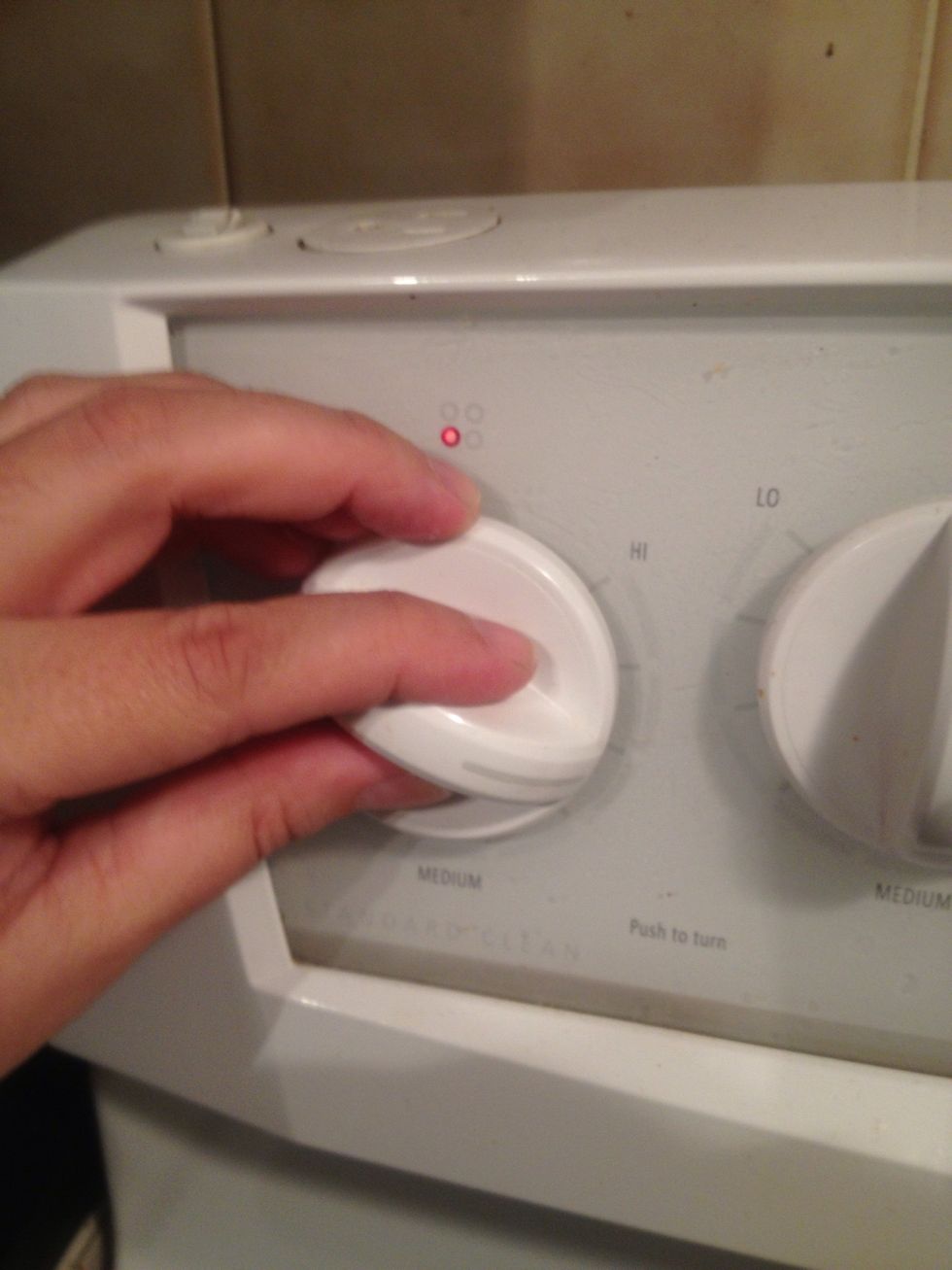 Heat pan to a medium high on your stove. I like to splash a bit if water on the pan. Once the water has completely evaporated off the pan, I know it's hot enough to cook the tortillas.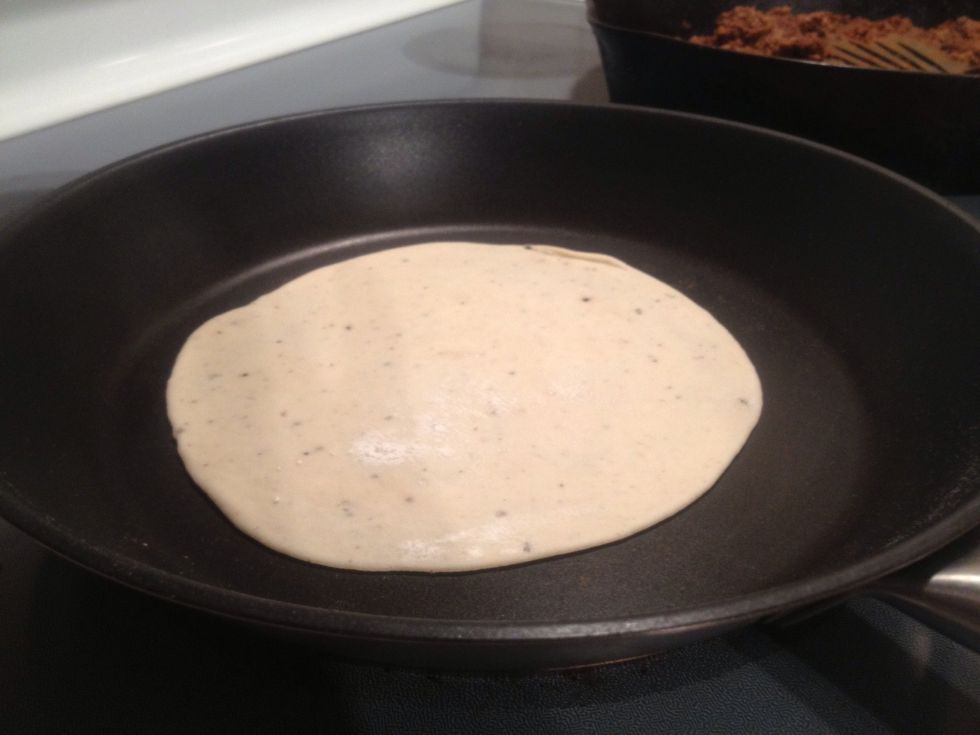 Once the pan is hot, place your tortilla on the pan.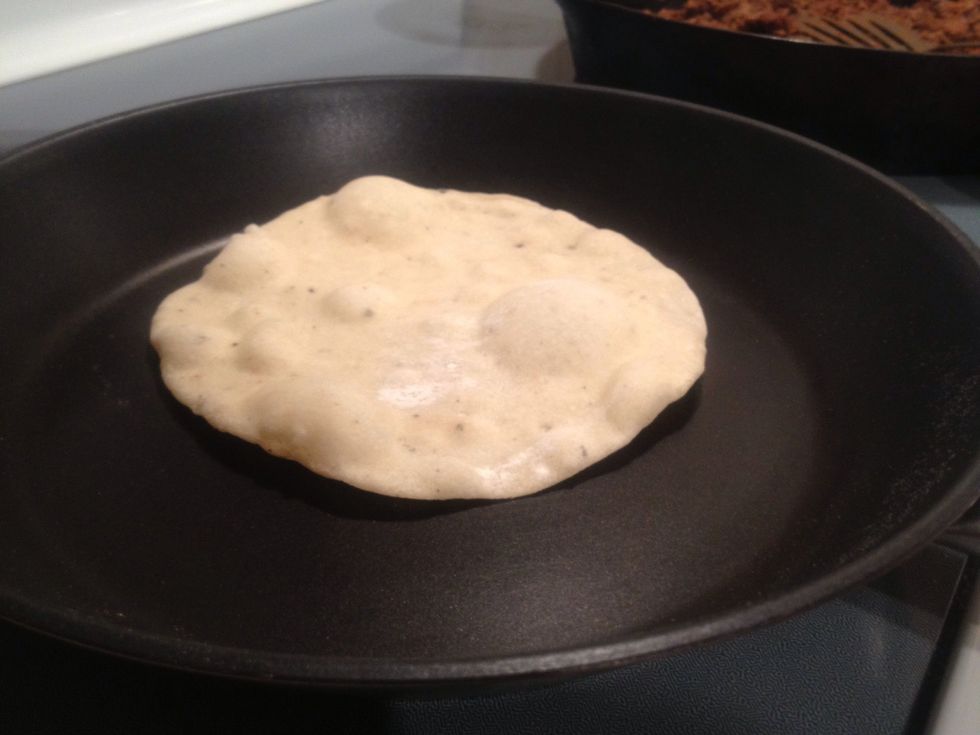 Once it bubbles flip it. Don't pop the bubbles. Tempting, I know.
Evenly brown both sides.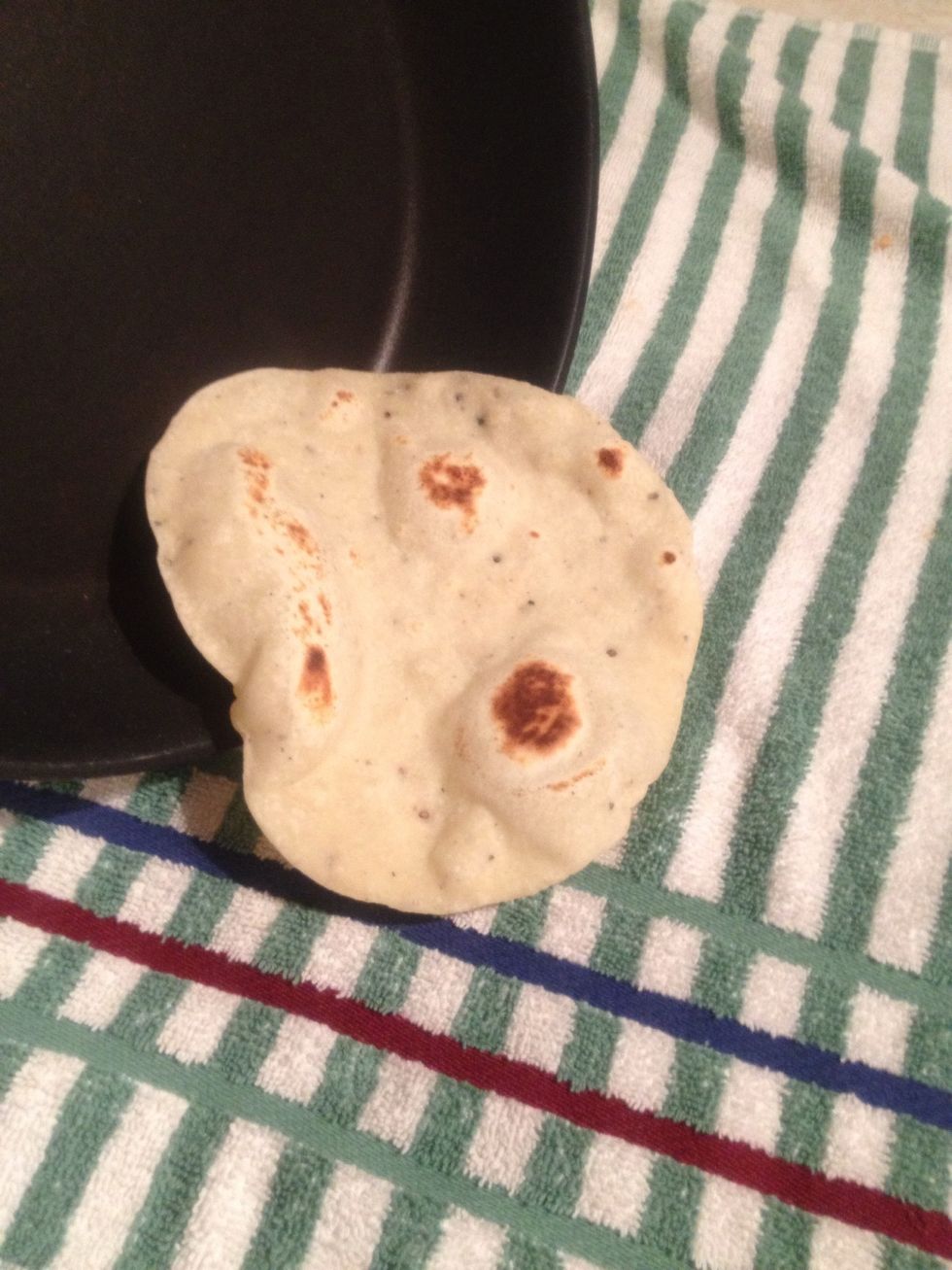 Slide your cooked tortilla onto a clean towel. Cover with the other half of the towel to keep warm.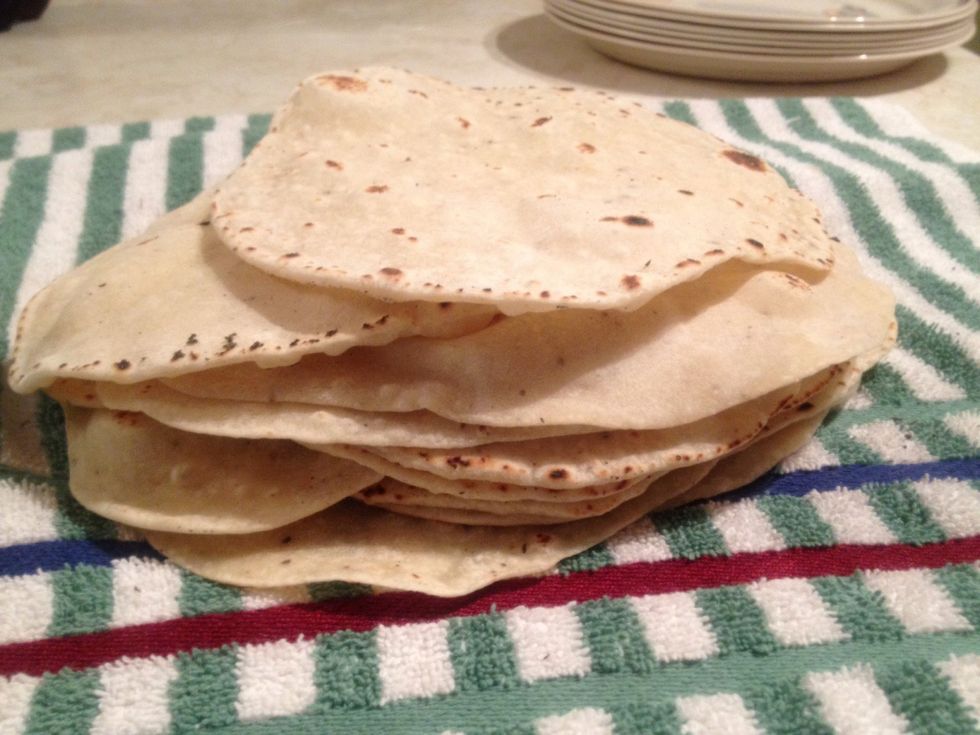 All cooked. Time to eat.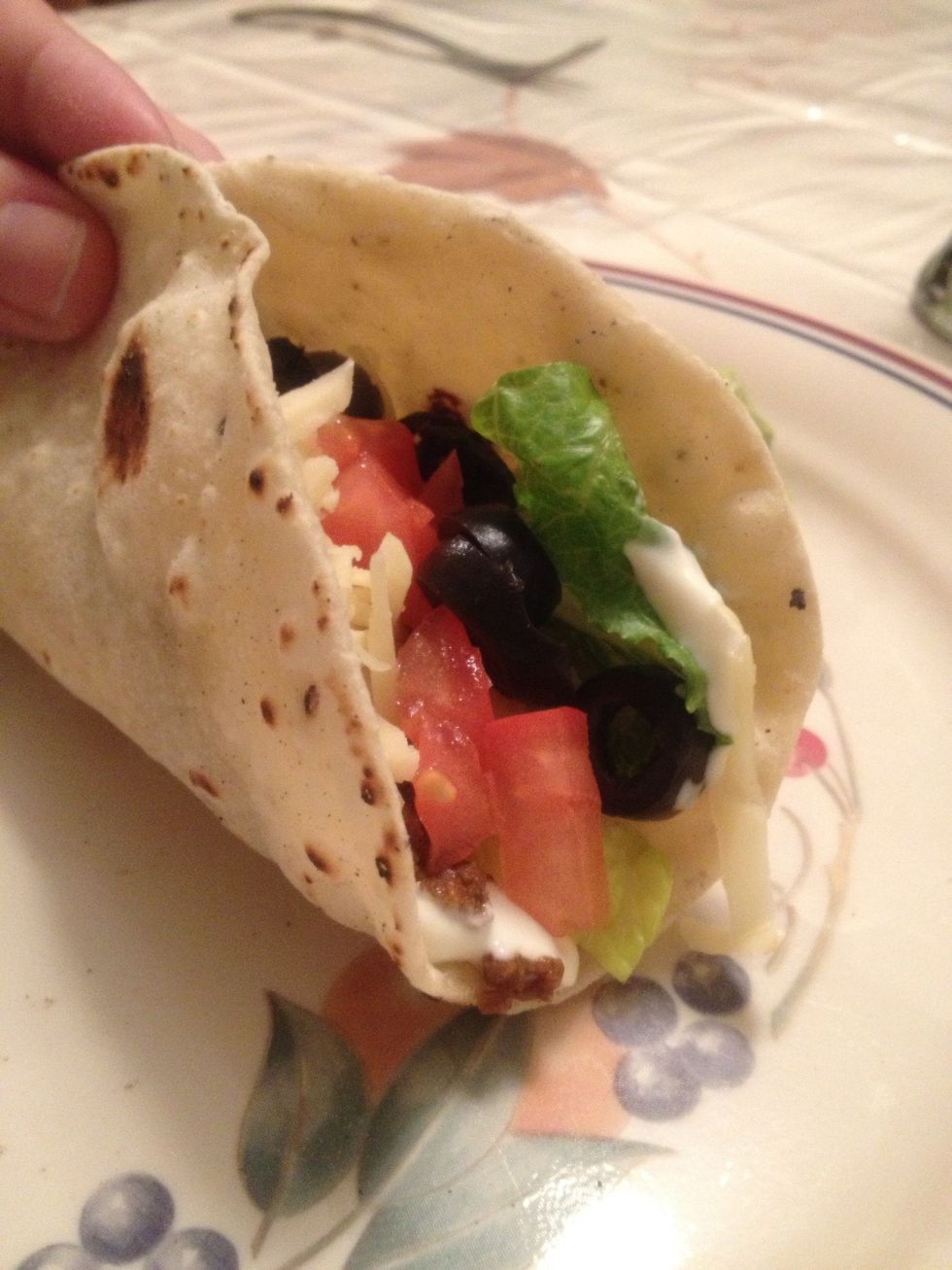 Dress them how you like them.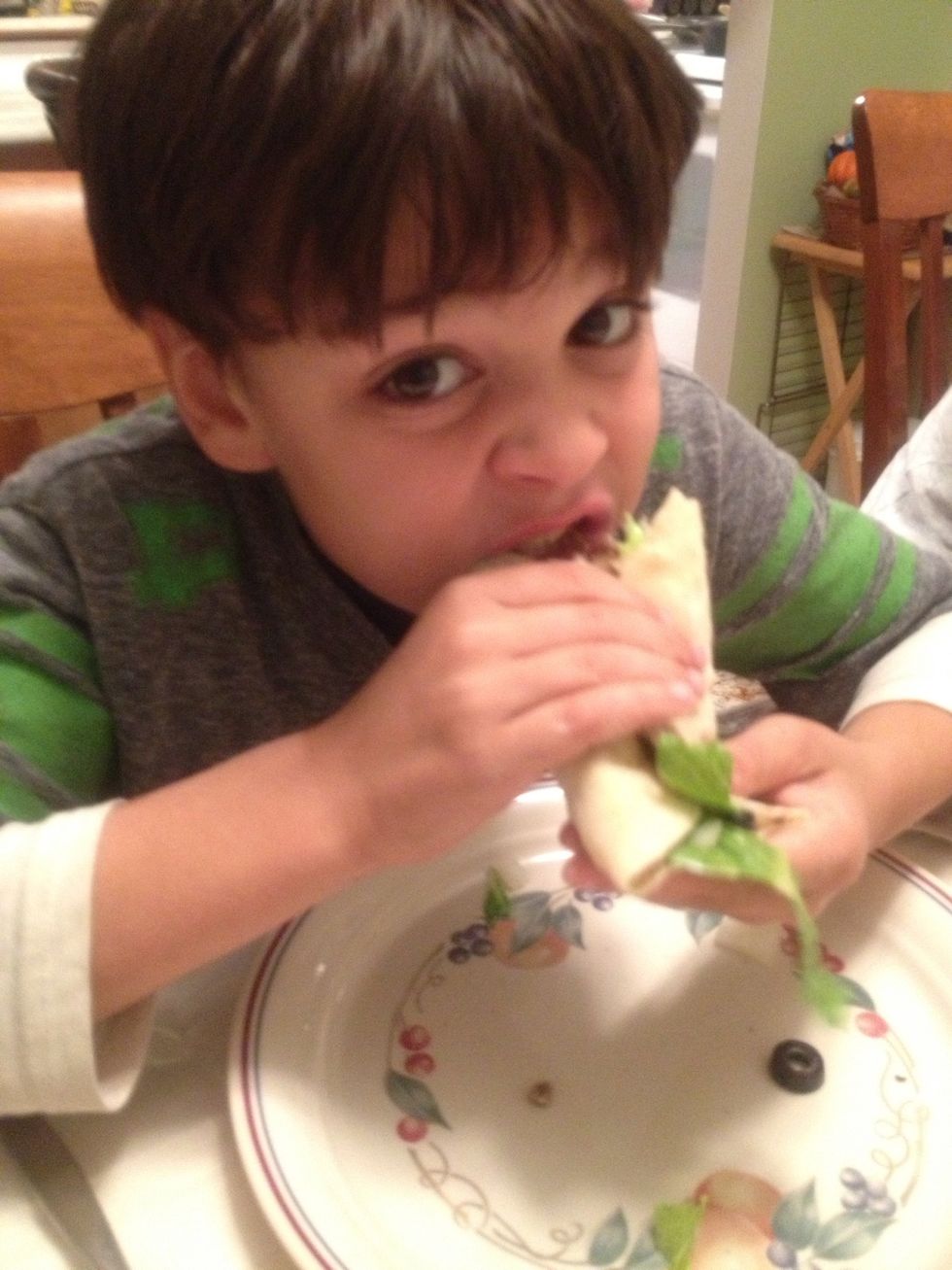 The reason we eat them once a week!
Flour
Baking powder
Sea salt
Fresh cracked pepper
Oil
Water
Rolling pin
Frying pan
Stand Mixer - optional
Measuring cups and spoons