How to make floral jewelry
Glamorous flower jewelry for homecoming, prom, or any occasion. Sure to bring a touch of whimsy and fun to all outfits! For more ideas, inspiration, and supplies visit www.flowerschool.com.
40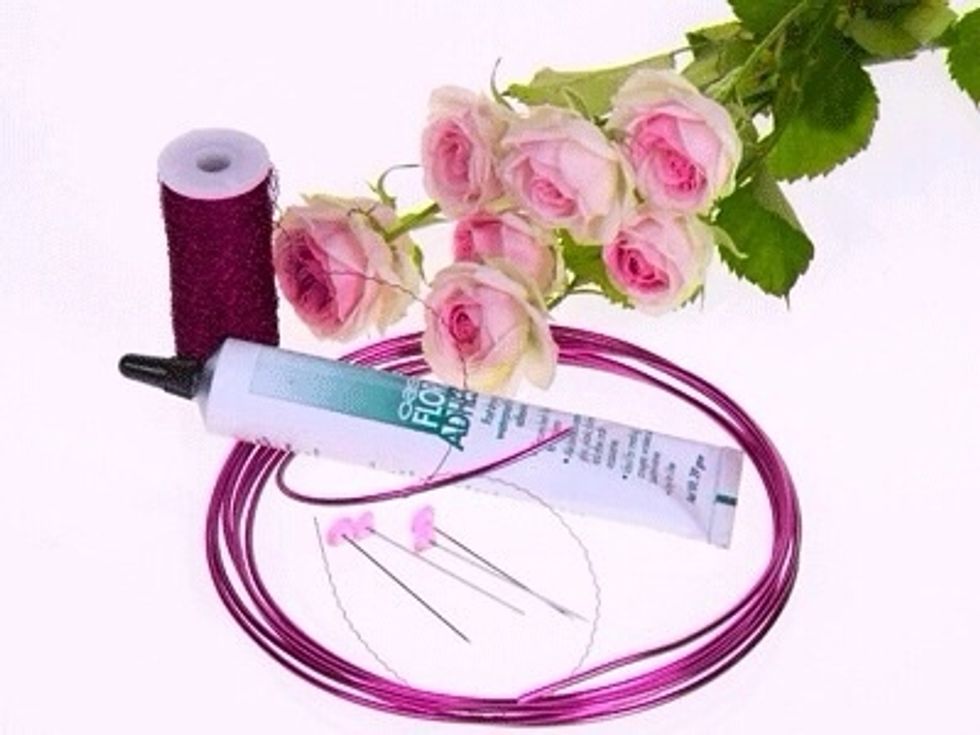 Oasis decorative wires come in many colors. Choose your favorite to match your flower or your favorite dress. Then you are ready to get started.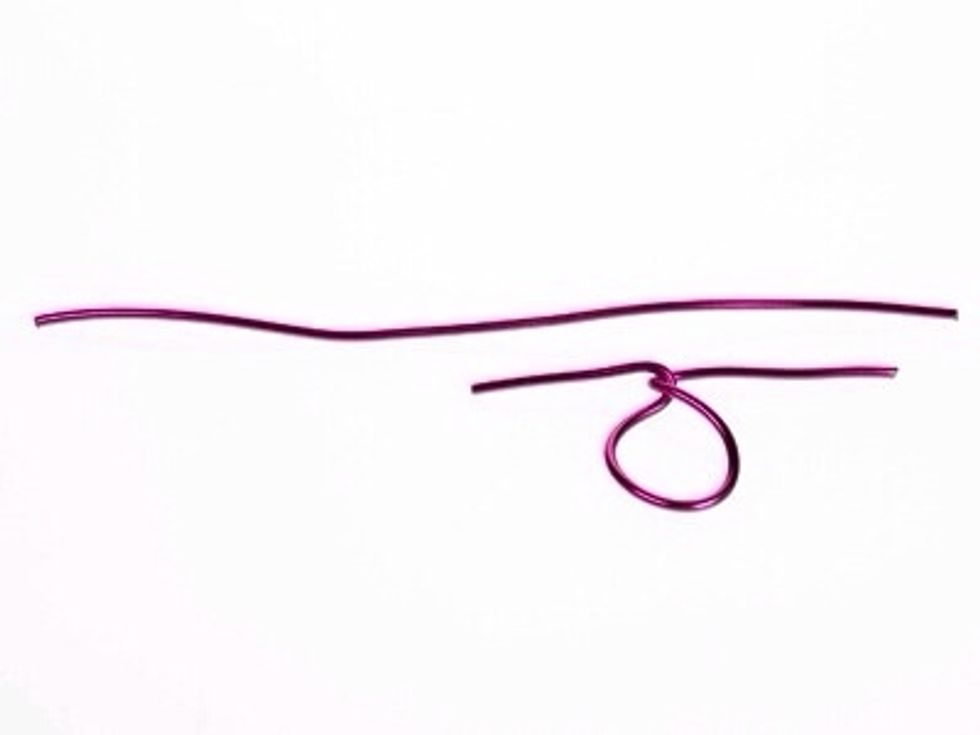 Create a ring by twisting a 6 inch length of aluminum wire around your finger. Not too tight, it is easier to size down later that it is to enlarge.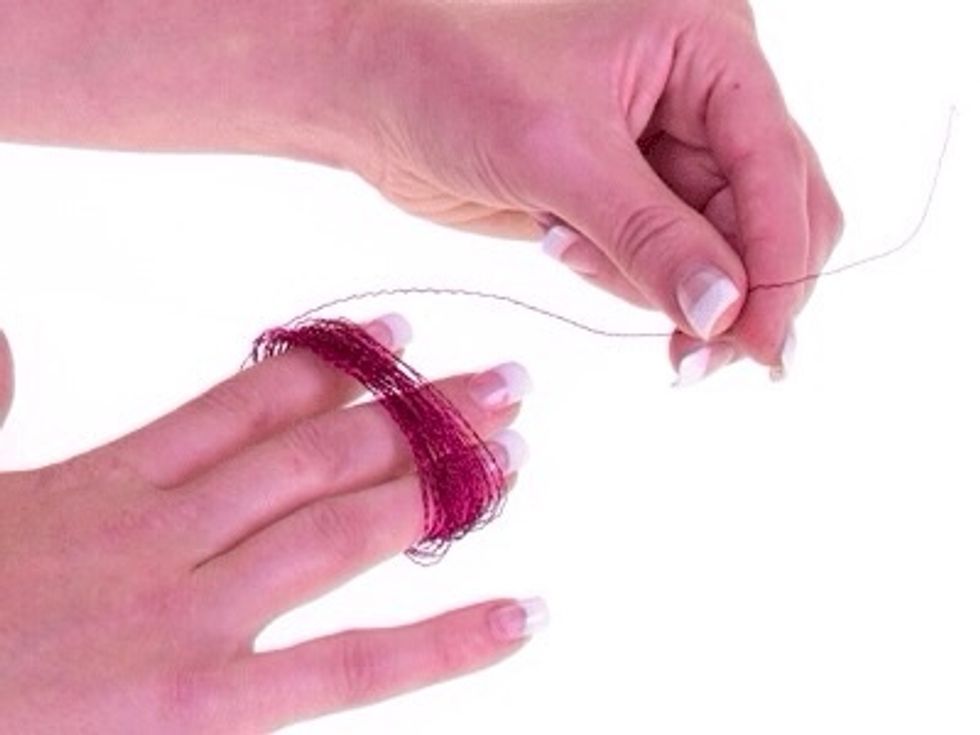 Loosely wrap the bullion wire around three fingers about 35 times. Stretch your fingers alert slightly so you can easily remove the loops when you are done.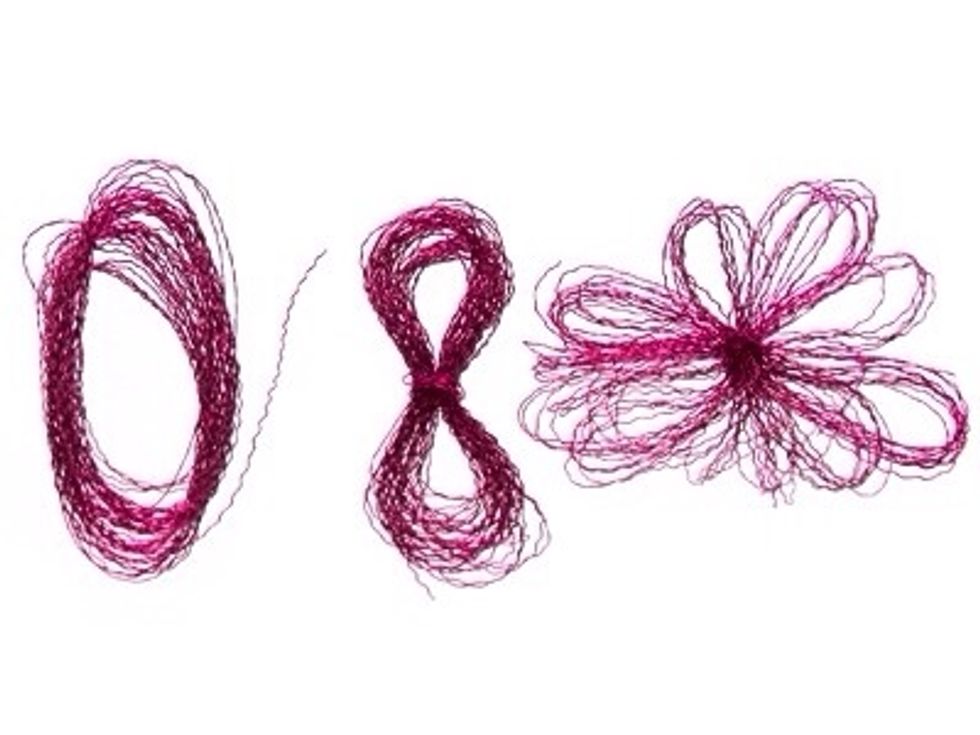 Using a a bit more bullion, bind the looped bullion tightly together in the center, creating a figure 8. Now fan it out and fluff the loops creating a colorful daisy form.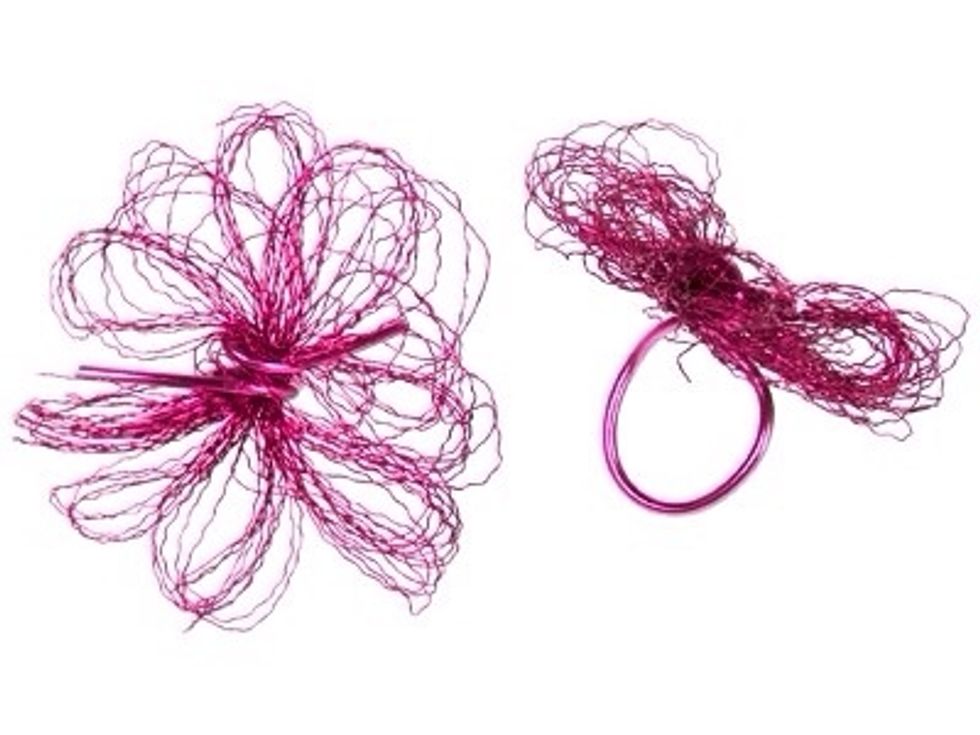 Place the daisy on the ring base and fold the extend arms of aluminum wire across the top to anchor it in place. To ensure a firm connection squish the joint with needle nose pliers.
Isn't this fun? And easy too! The base is complete and pretty all by itself. To finish, choose the perfect bloom and glue it in place with the Oasis floral adhesive. Just a dab will do.
The single head of a diamanté pin placed in the center of the flower will add just a finishing touch of sparkle and glamour.
Oasis aluminum wire
Oasis bullion wire
Oasis floral adhesive
1.0 Rose bloom or other small blossom
2.0 Diamanté pins
1.0 Needle nose pliers
Flower School
A creative and education resource for the floral industry. Inspiration-Instruction-Supplies-Video Library-DIY How-to's.