Wash and boil tomatillos and green chilies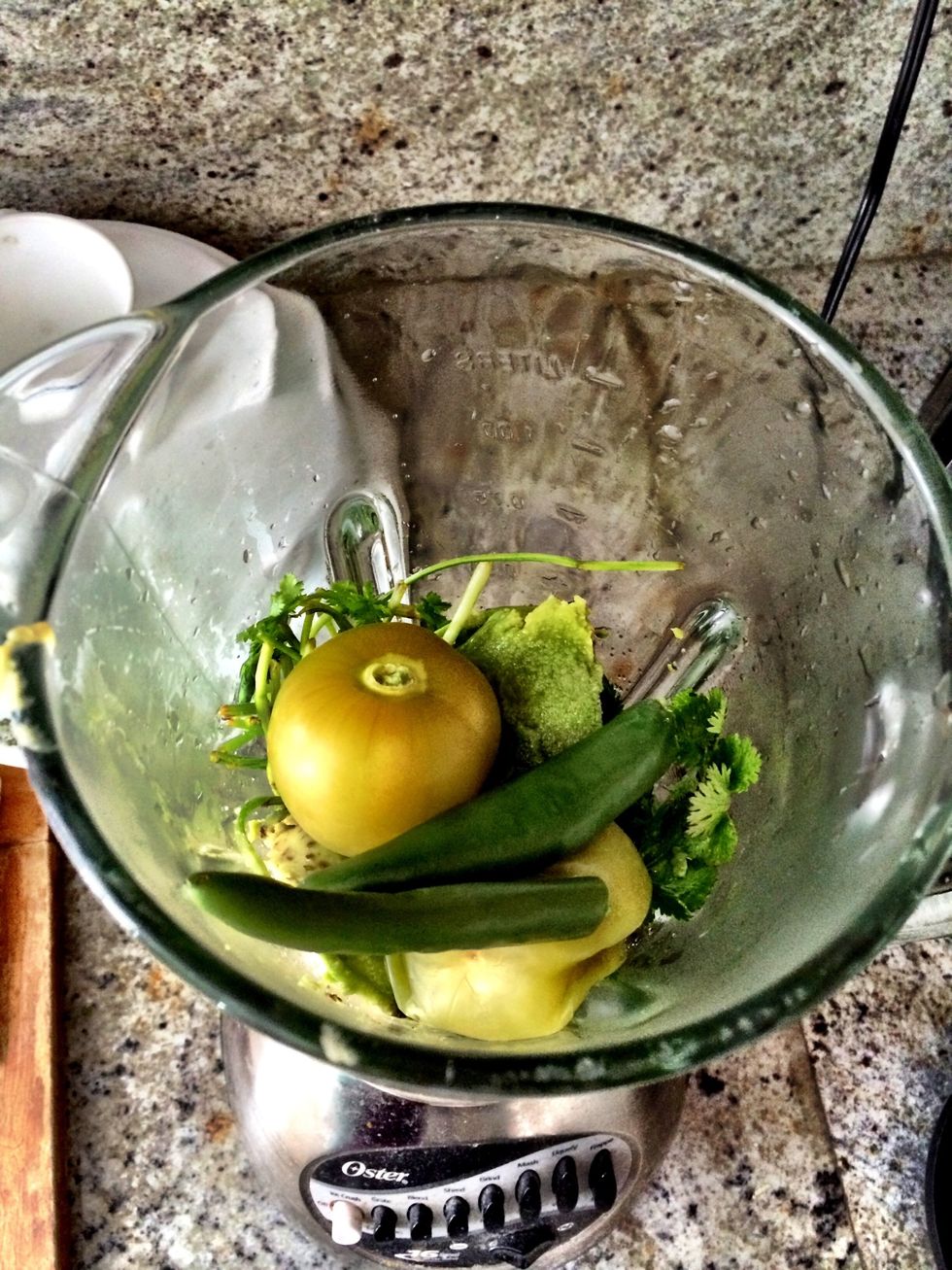 Blend together boiled tomatillos, green chilies, avocado, cilantro, salt to taste, and water as needed (based on whether you like it thick or thin).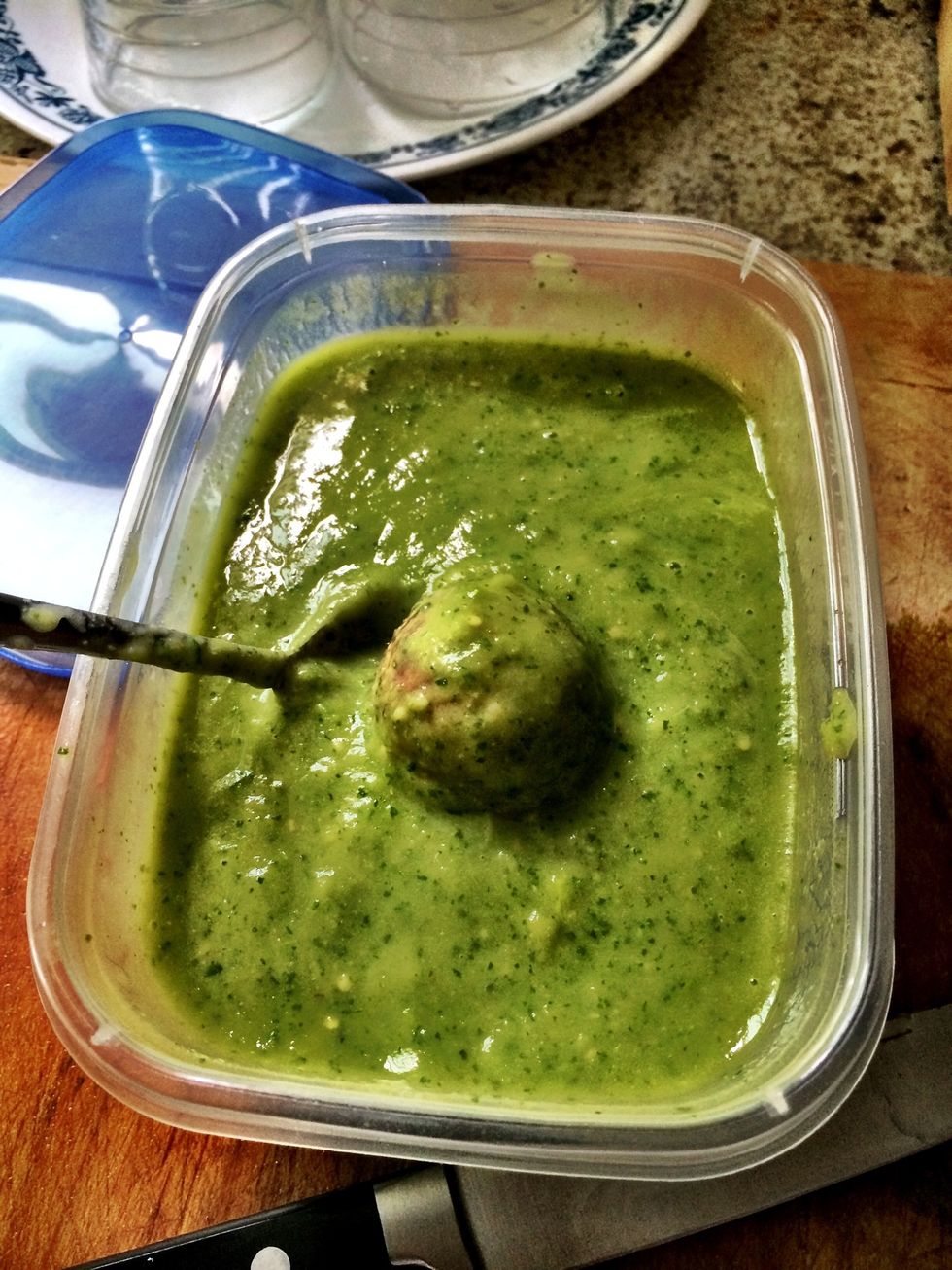 Keep the pit so the avocado keeps it's beautiful green color.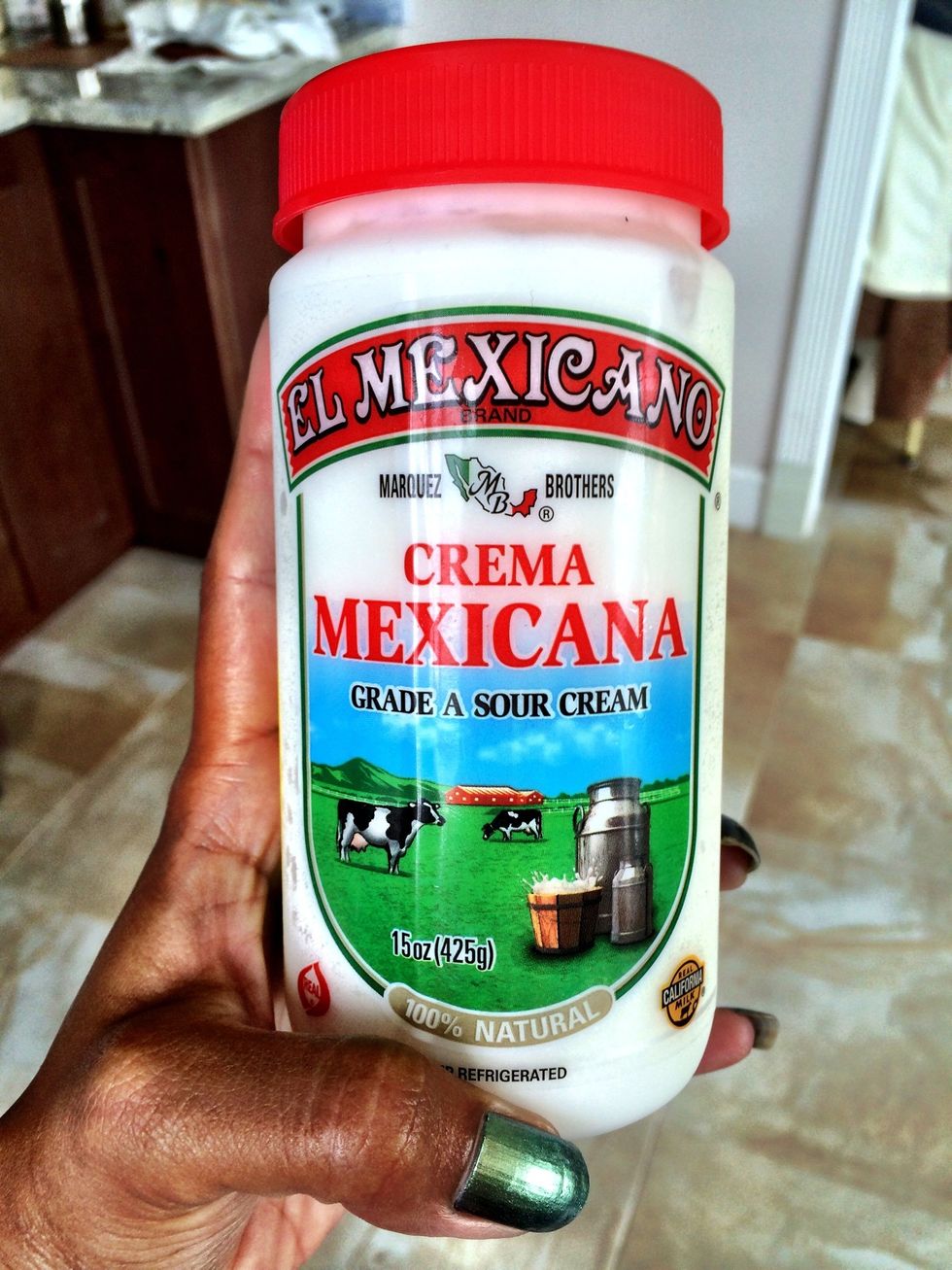 Crema Mexicana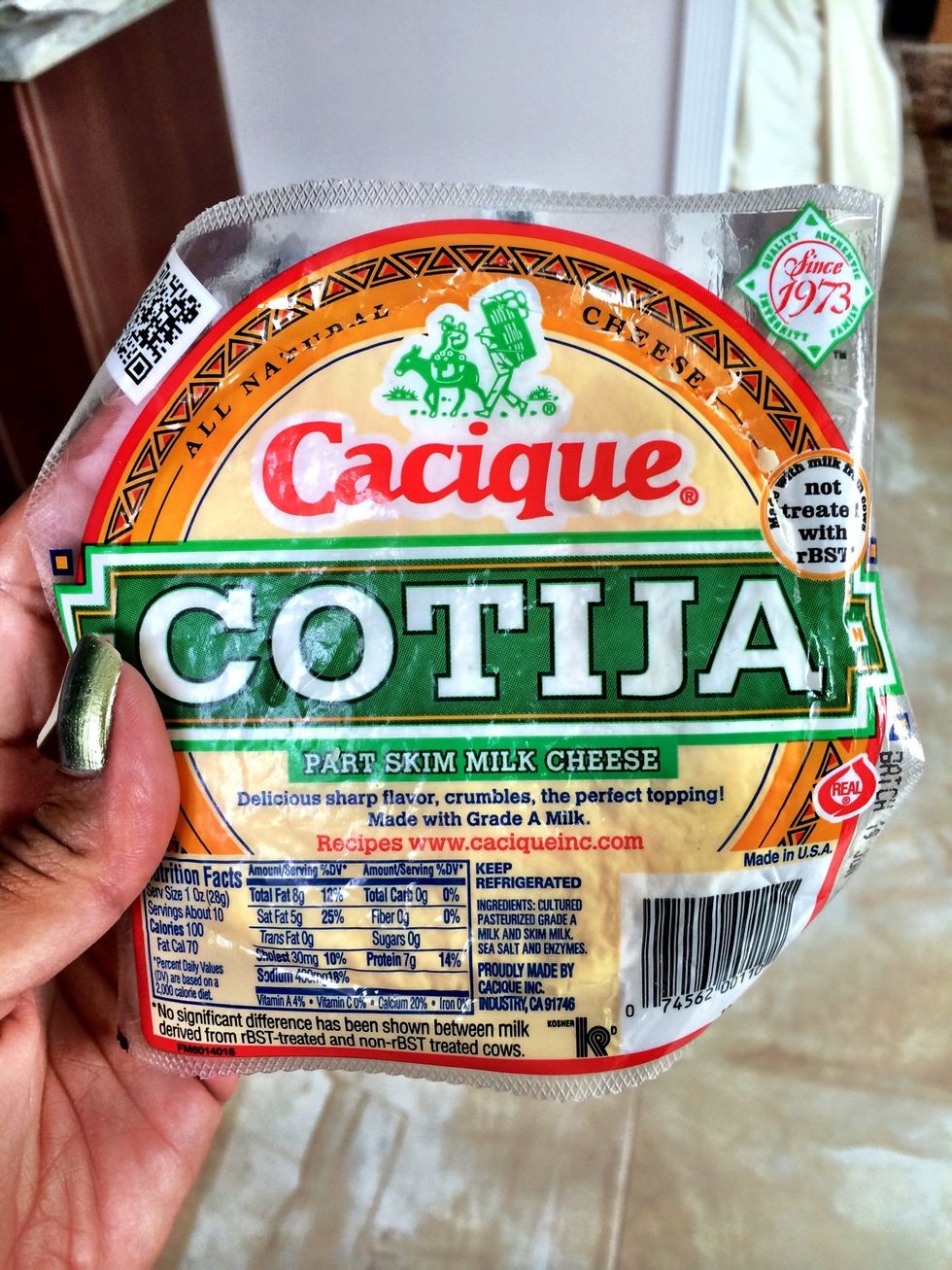 Queso Cotjia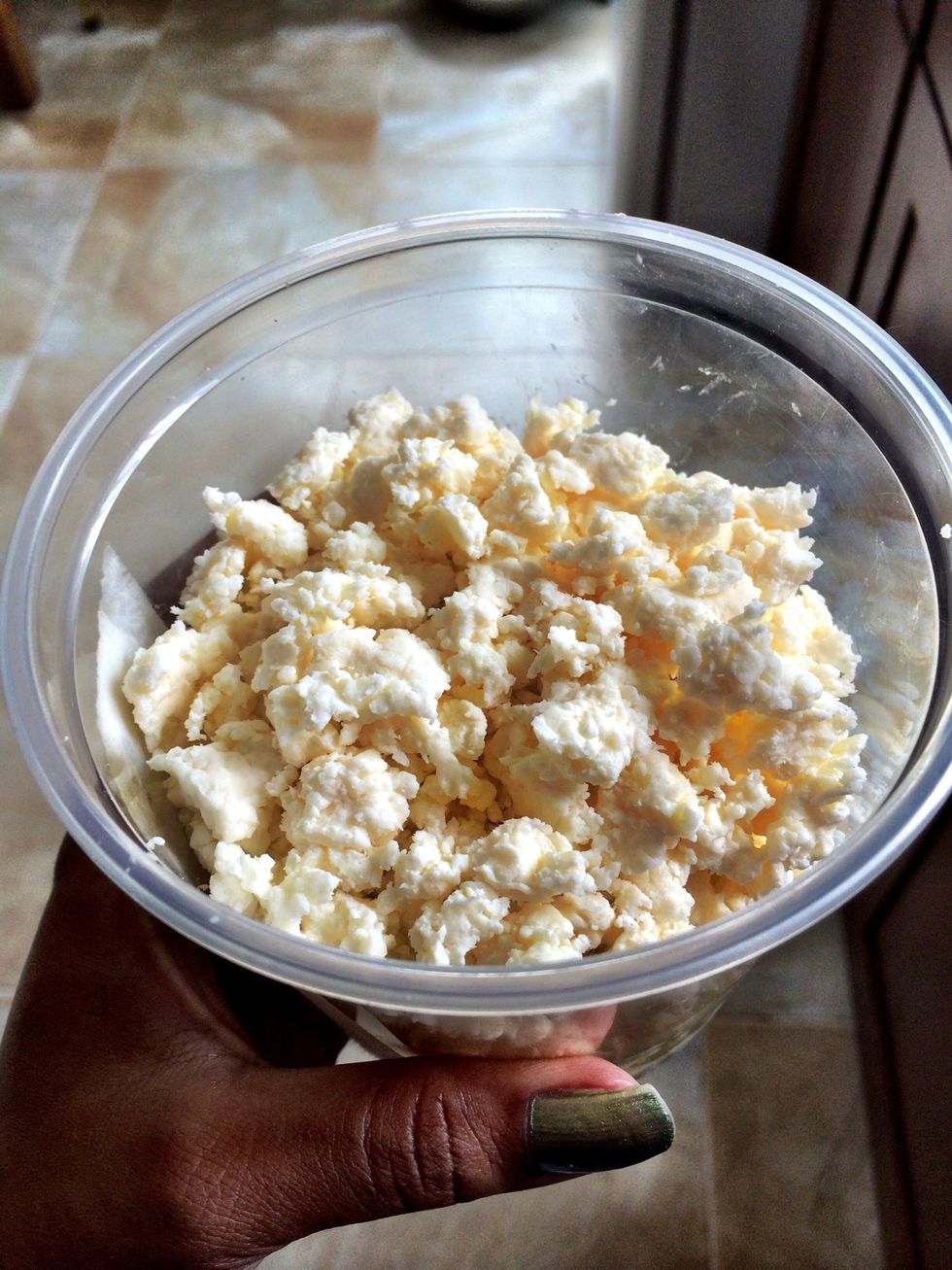 Crumble the cheese.
Boil and peel the potatoes.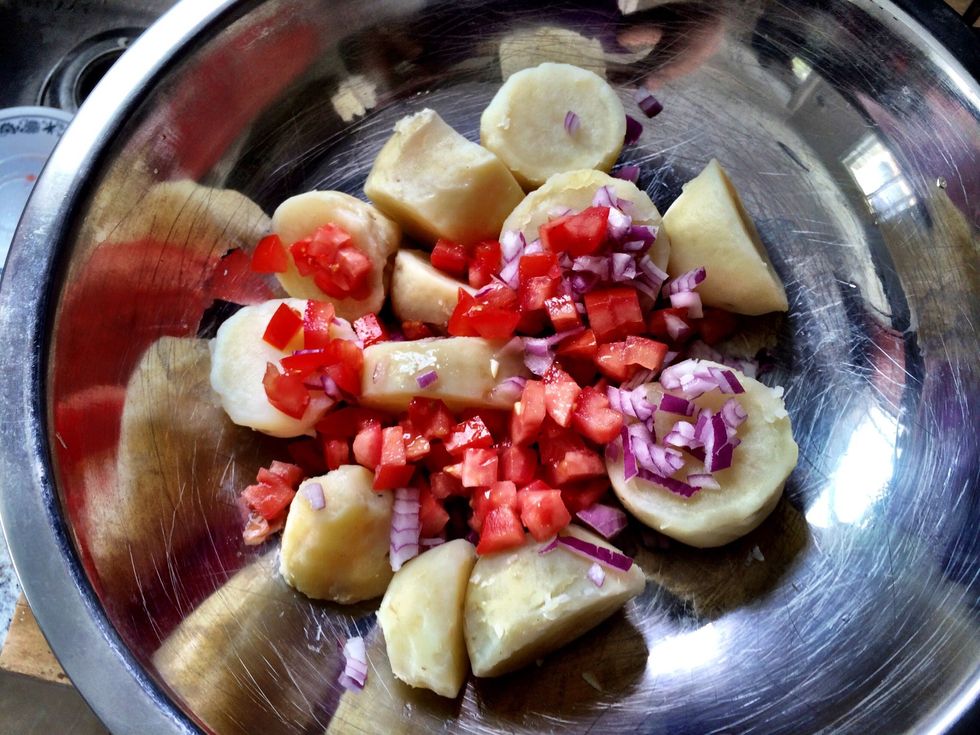 Add chopped tomato and onion.
Add a little bit of crumbled queso cotija, so the flautas stay rolled without toothpicks.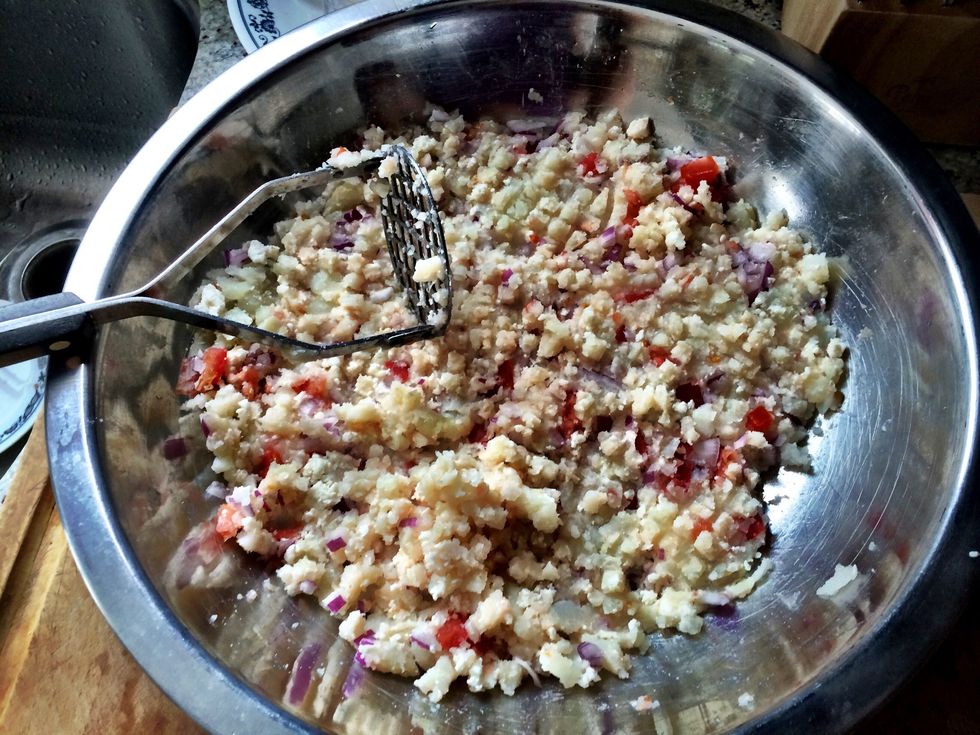 Mash the potatoes, tomatoes, onion, and queso cotija all together (no salt needed because the cheese is already salty).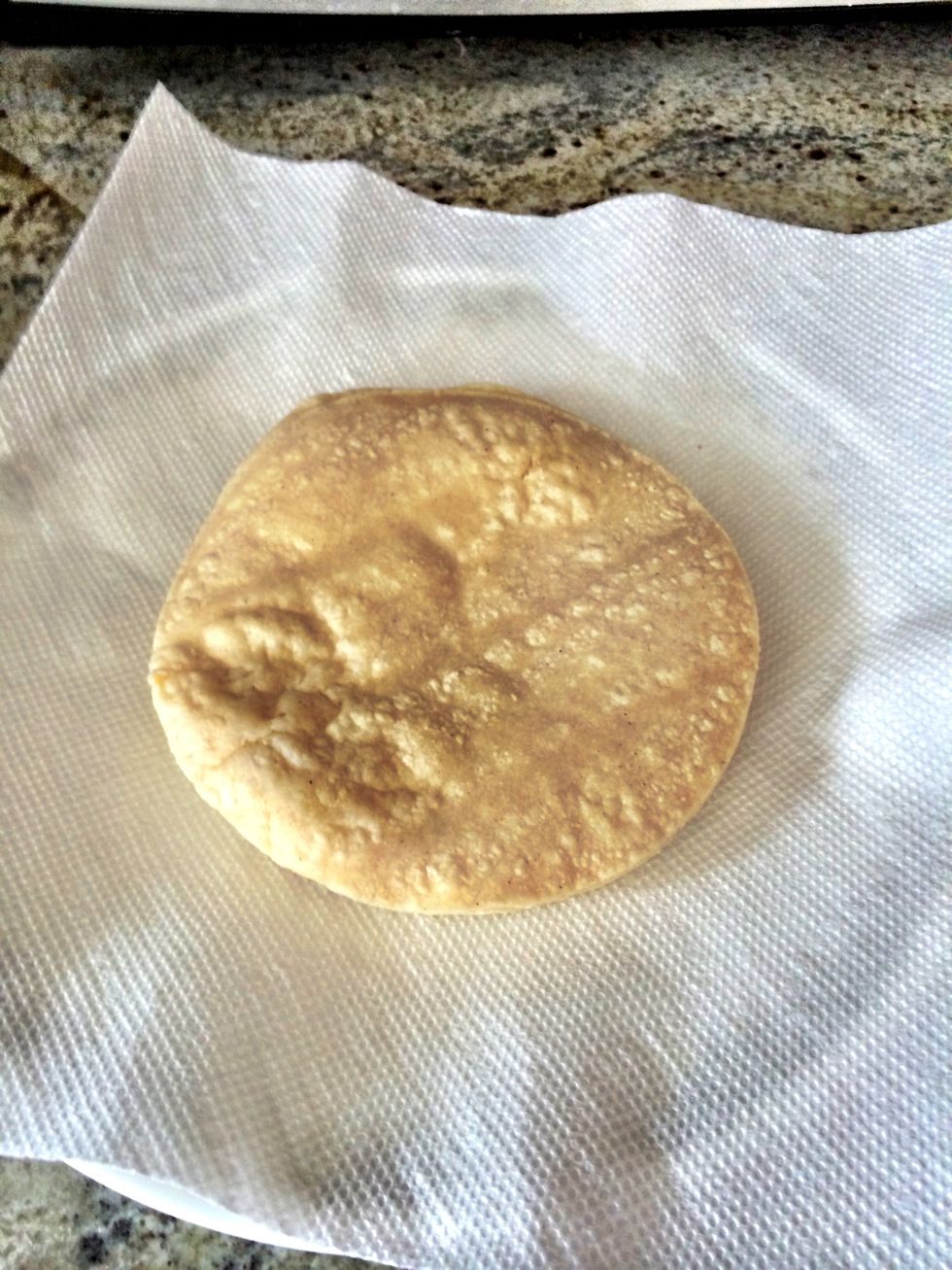 Microwave tortillas wrapped in paper towels so they become steamed.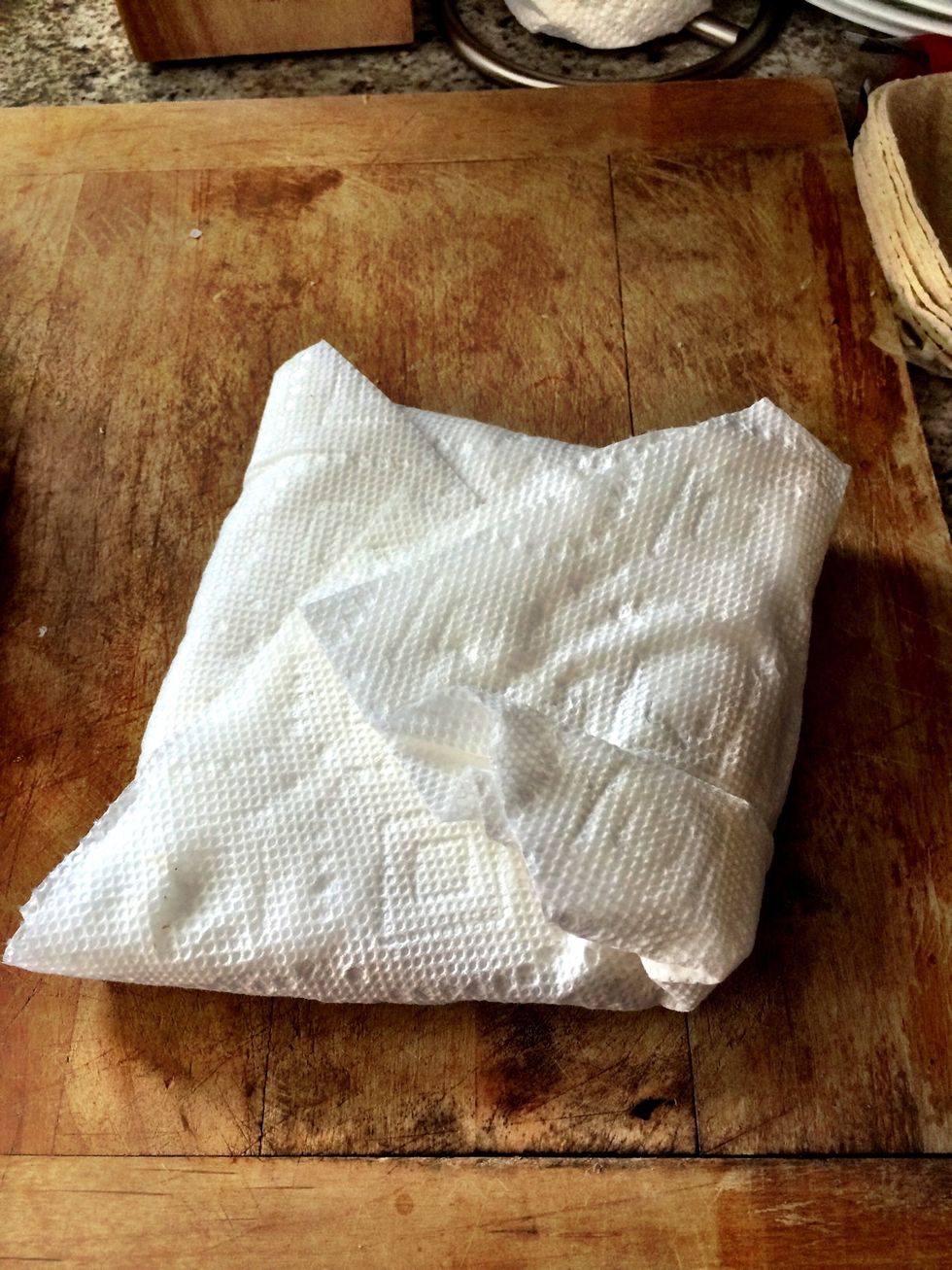 Steamed tortillas make it easier to roll and also don't rip when rolling.
Place filling on tortilla and roll.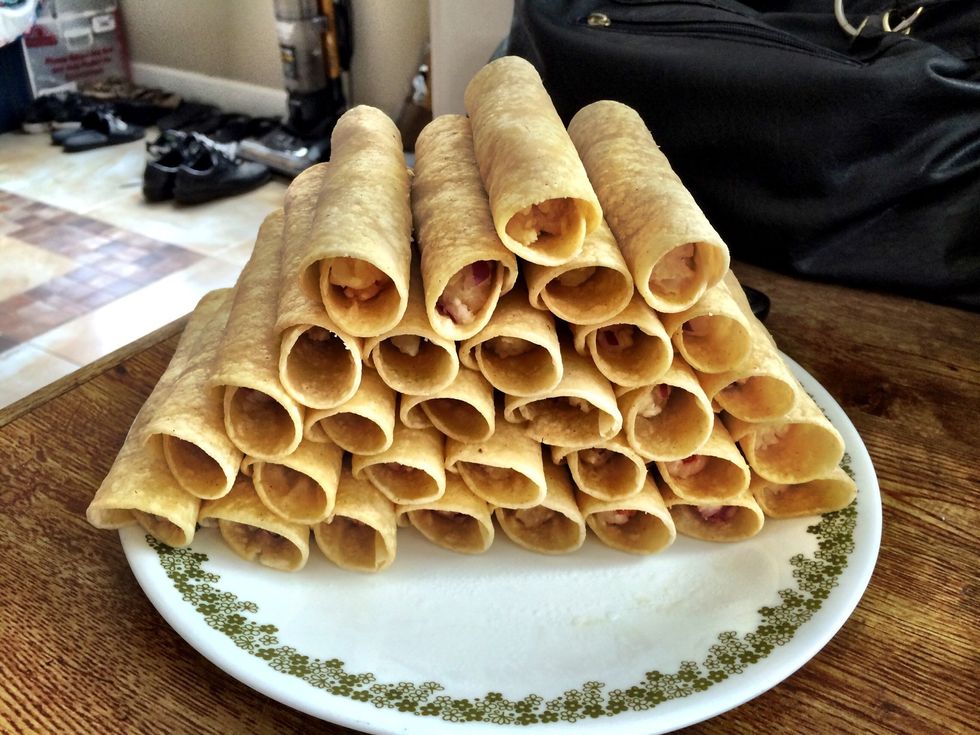 Ready to fry!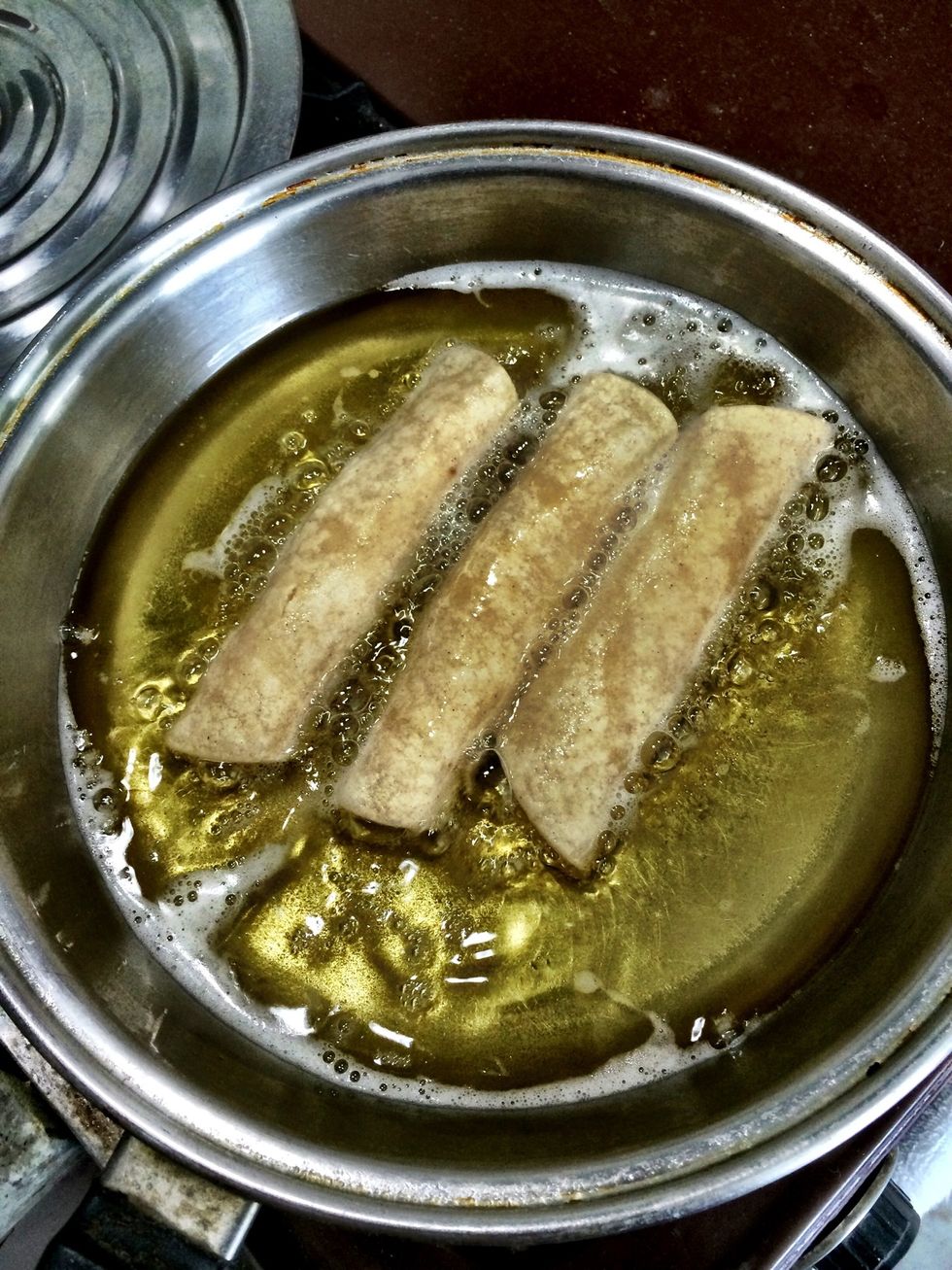 Fry the flautas. I'm using corn oil.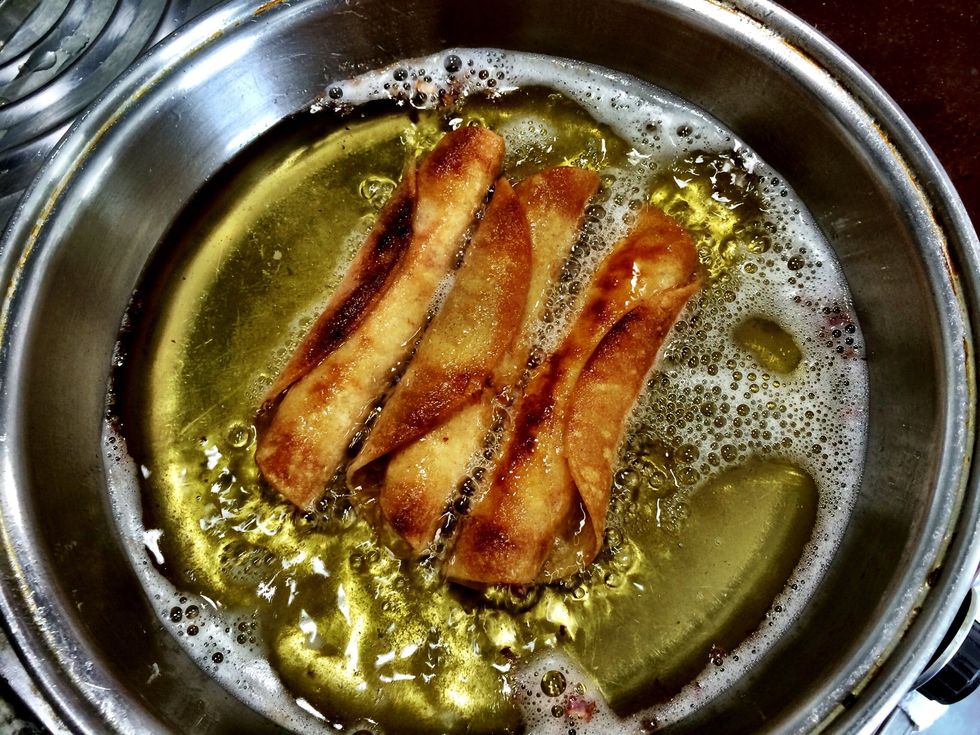 Fry until golden brown on both sides.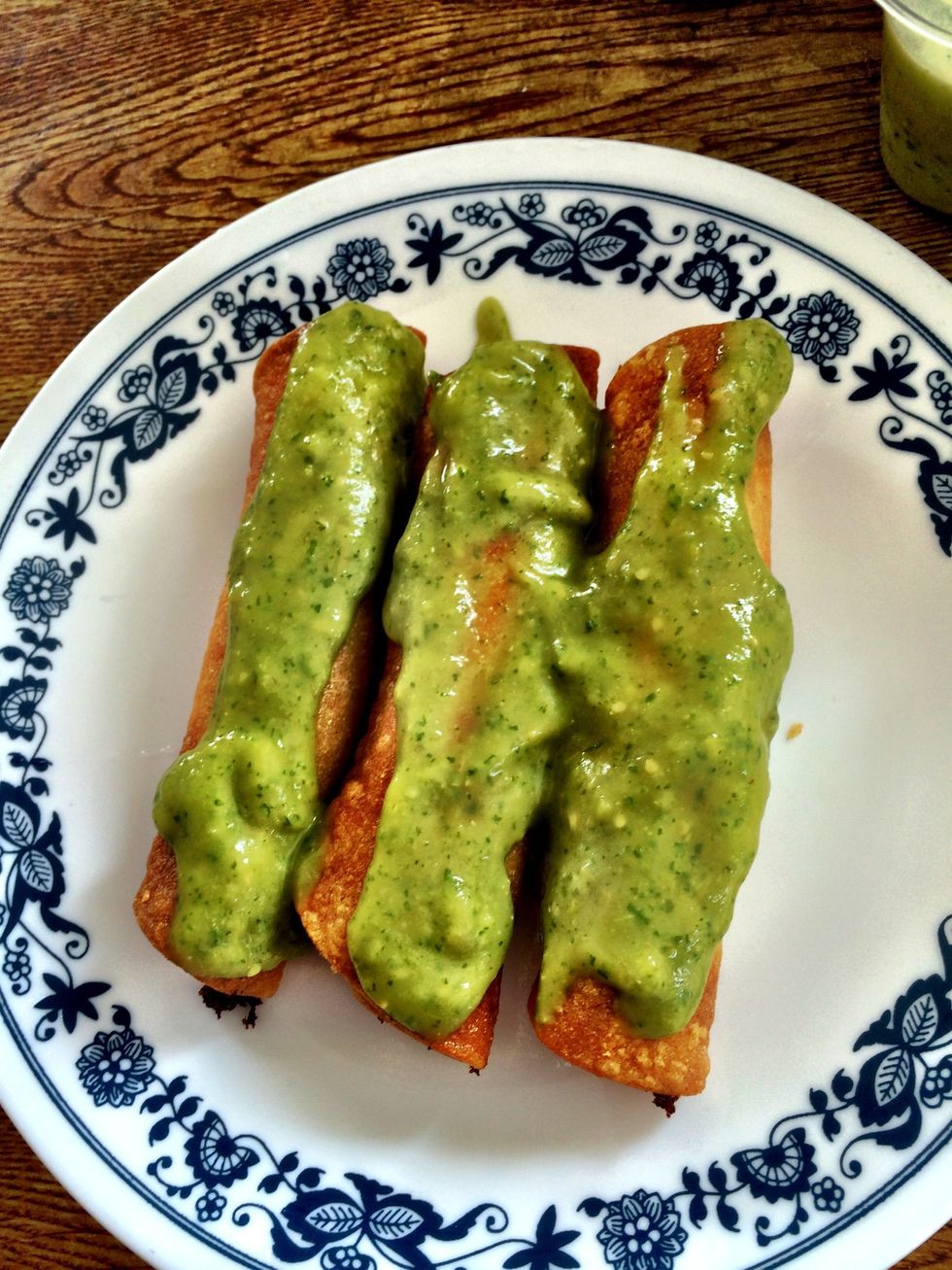 Add the avocado salsa.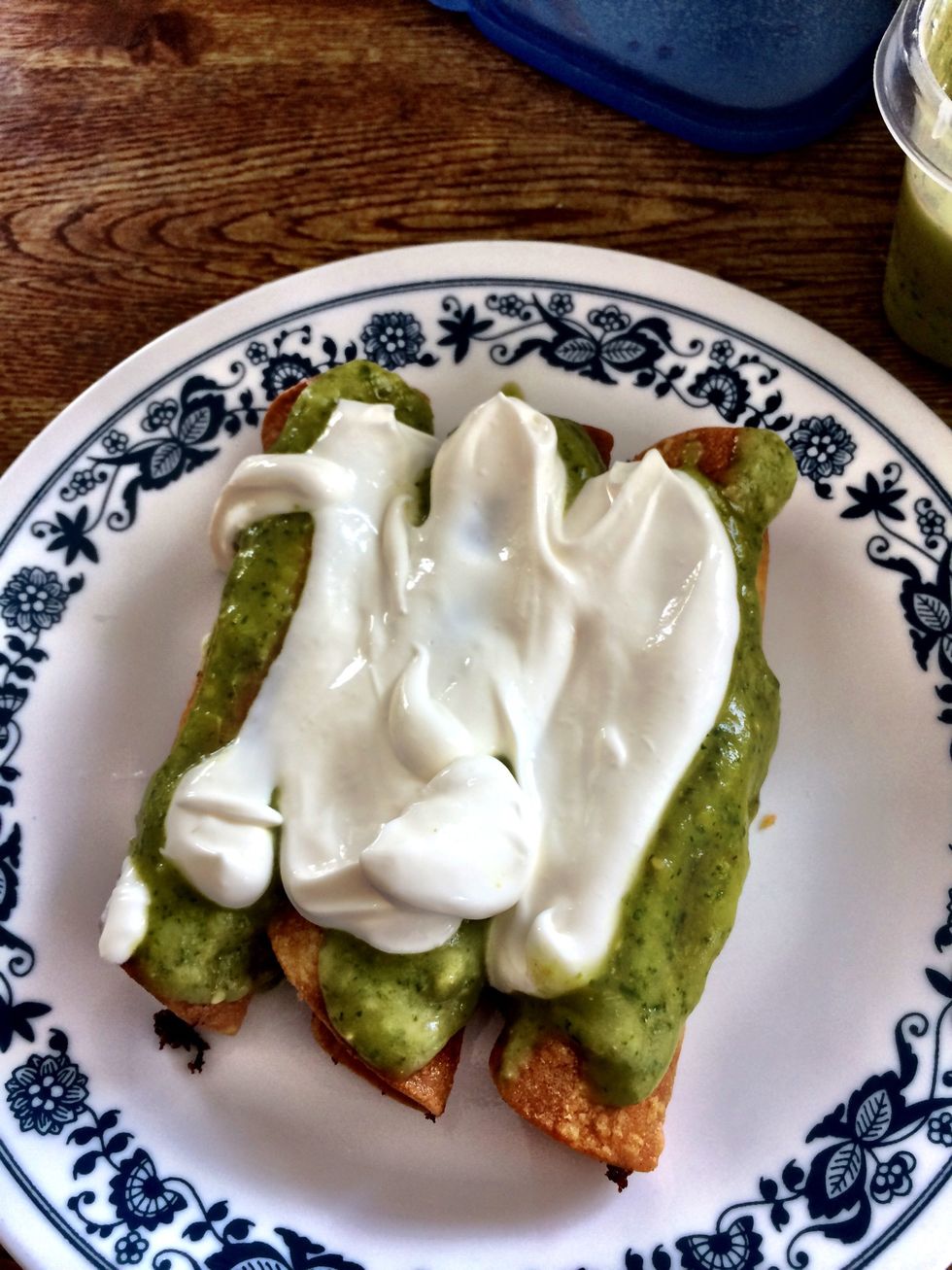 Then add Crema Mexicana.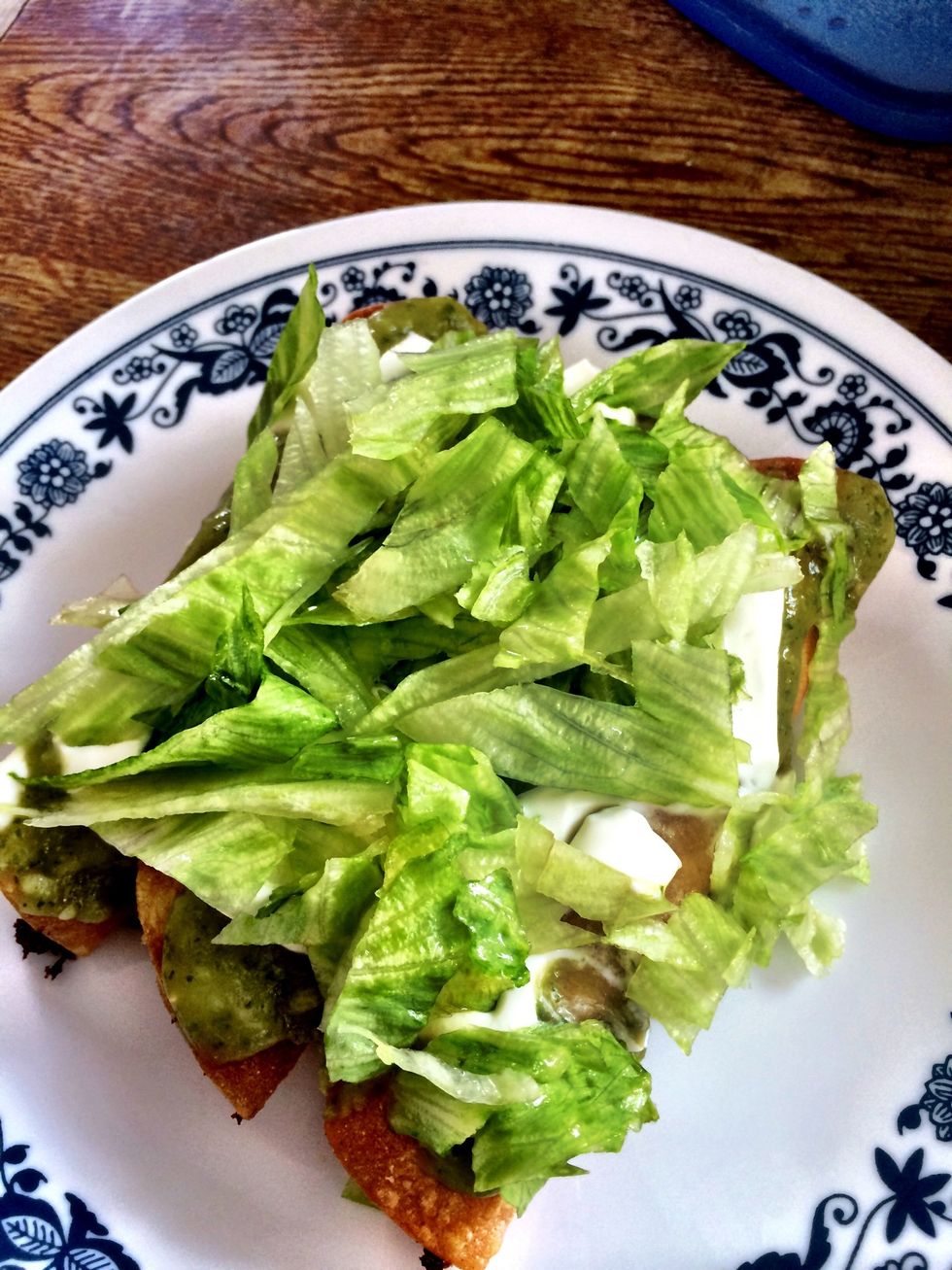 Then some chopped lettuce.
Garnish with queso cotija...and ta da! 👌
4.0 Potatoes
30.0 Corn Tortillas
1.0 Tomato
1/2 Onion
1.0 Avocado (keep pit)
1/4bnch Cilantro
2.0 Green Chilies
2.0 Tomatillos
Queso Cotija
Crema Mexicana
Salt to Taste
Lettuce for Garnish
Oil for Frying