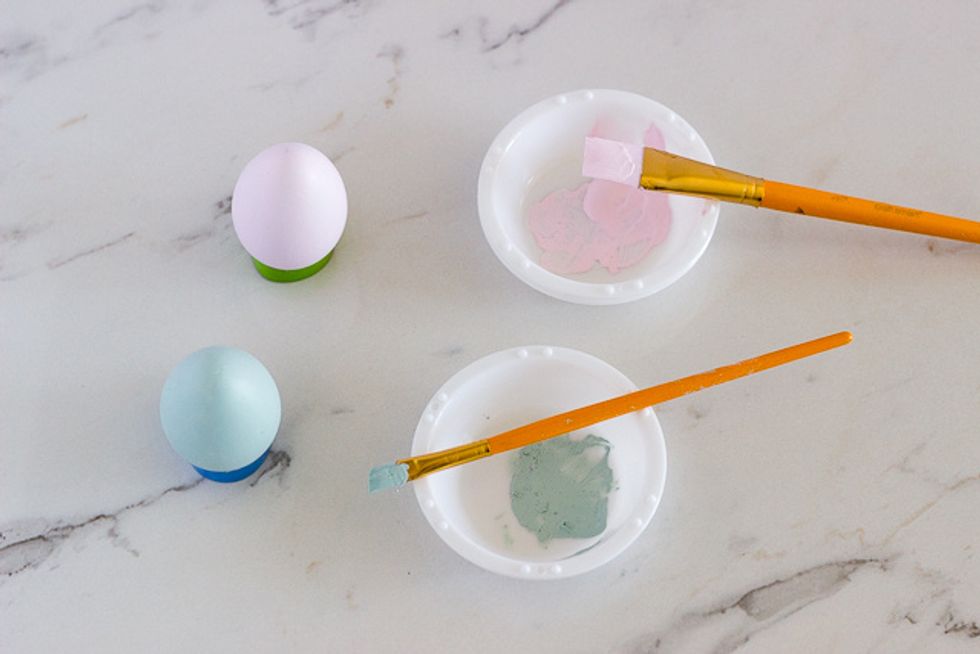 Paint your decorative eggs and leave to dry.
Once your eggs are dry, prepare your flash tattoos. Remove protective sheet from flash tattoos and place them with the design face down on your eggs.
Using a wet paper towel, soak the flash tattoos making sure the paper is wet thoroughly.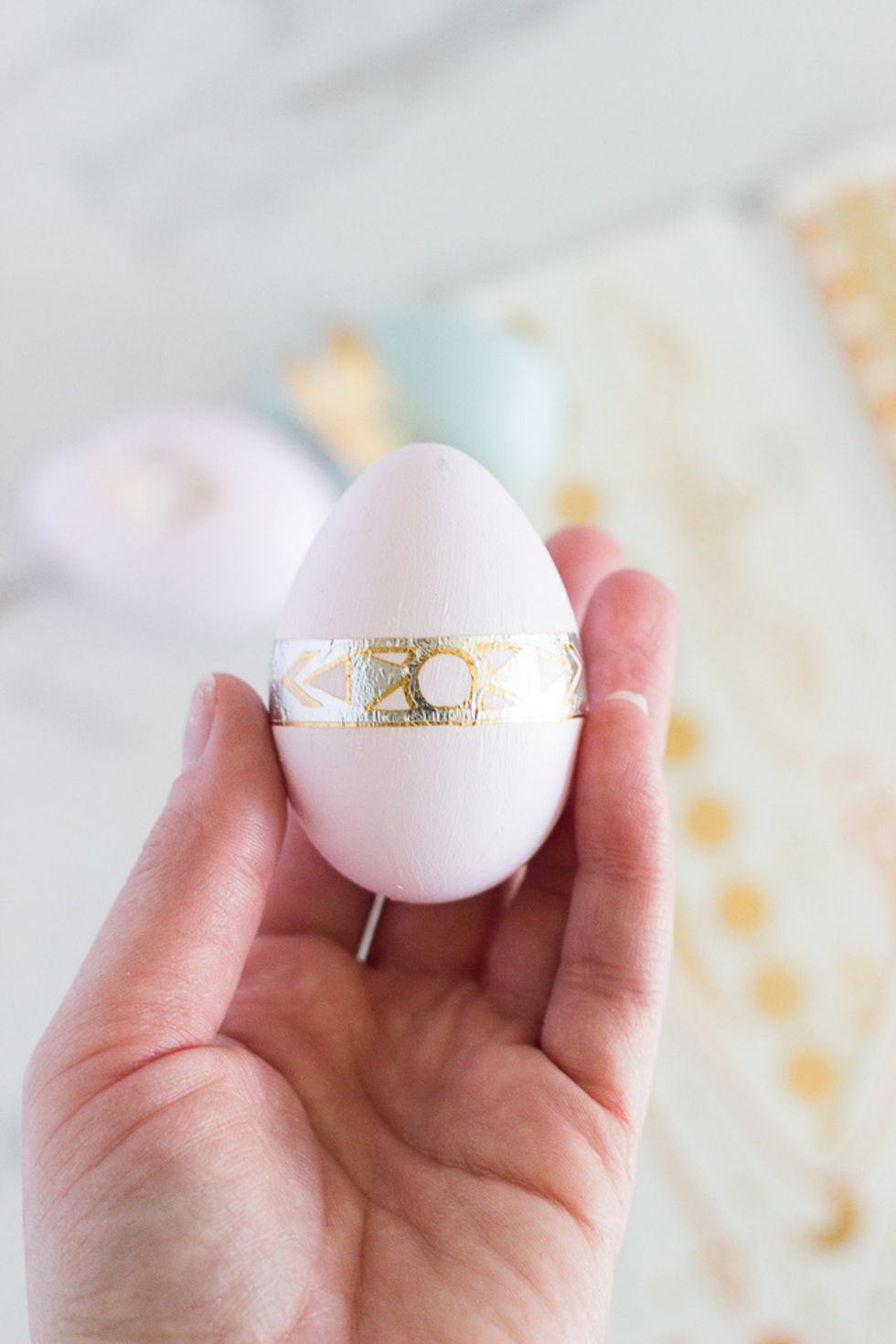 After 45-60 secs, gently peel off the paper backing.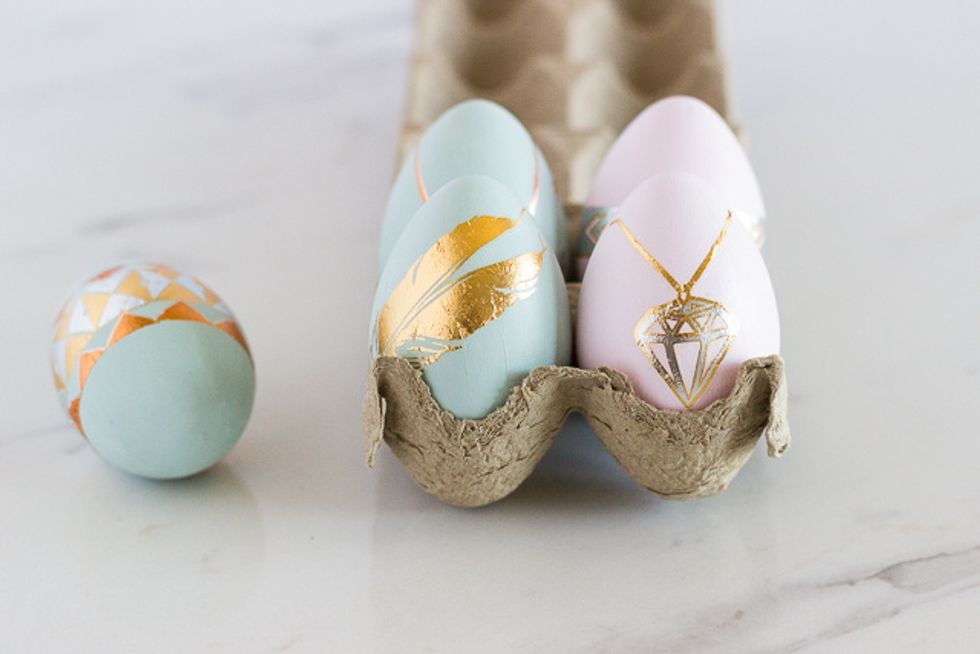 With your wet paper towel, gently dab the tattoo and let dry.
Hope you enjoyed this fun tutorial! xx
White Plastic Decorative Eggs
Martha Stewart Paint in Ballet Slipper
Martha Stewart Paint in Cloud
Flash Tattoos
Paper Towel
Water
Vicky B.
I create pretty things. ? | \nDIY, Beauty, Decor, Floral Design, Events |Mimosa Lover | Find me on Pinterest, Instagram: @vickybdesigns | Snapchat: @vickybtv