How to make flank steak with chimichurri sauce
Make Flank Steak With Chimichurri Sauce
64
Lay your flank steak out.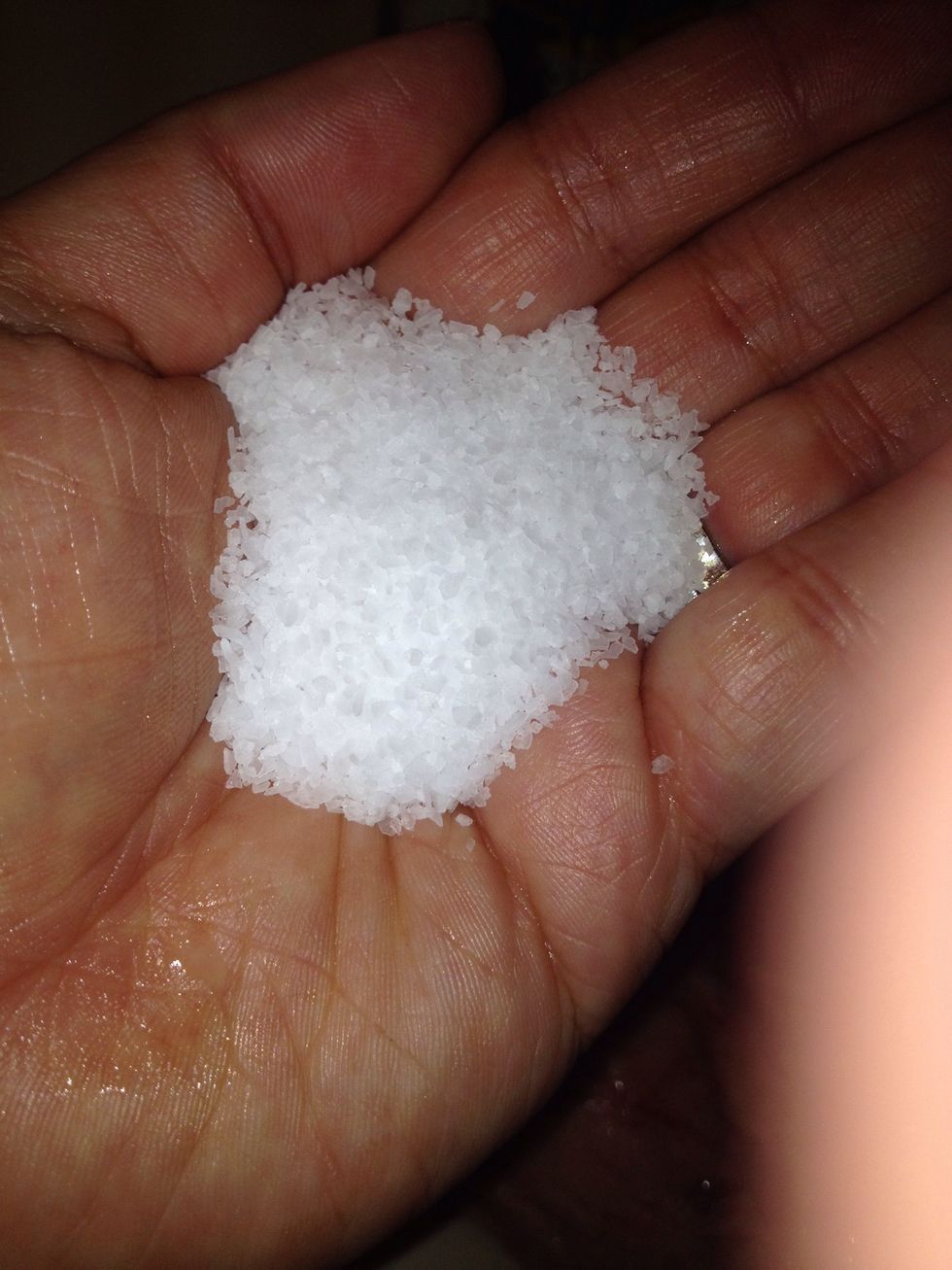 Generously coat with kosher salt. Sprinkle with pepper.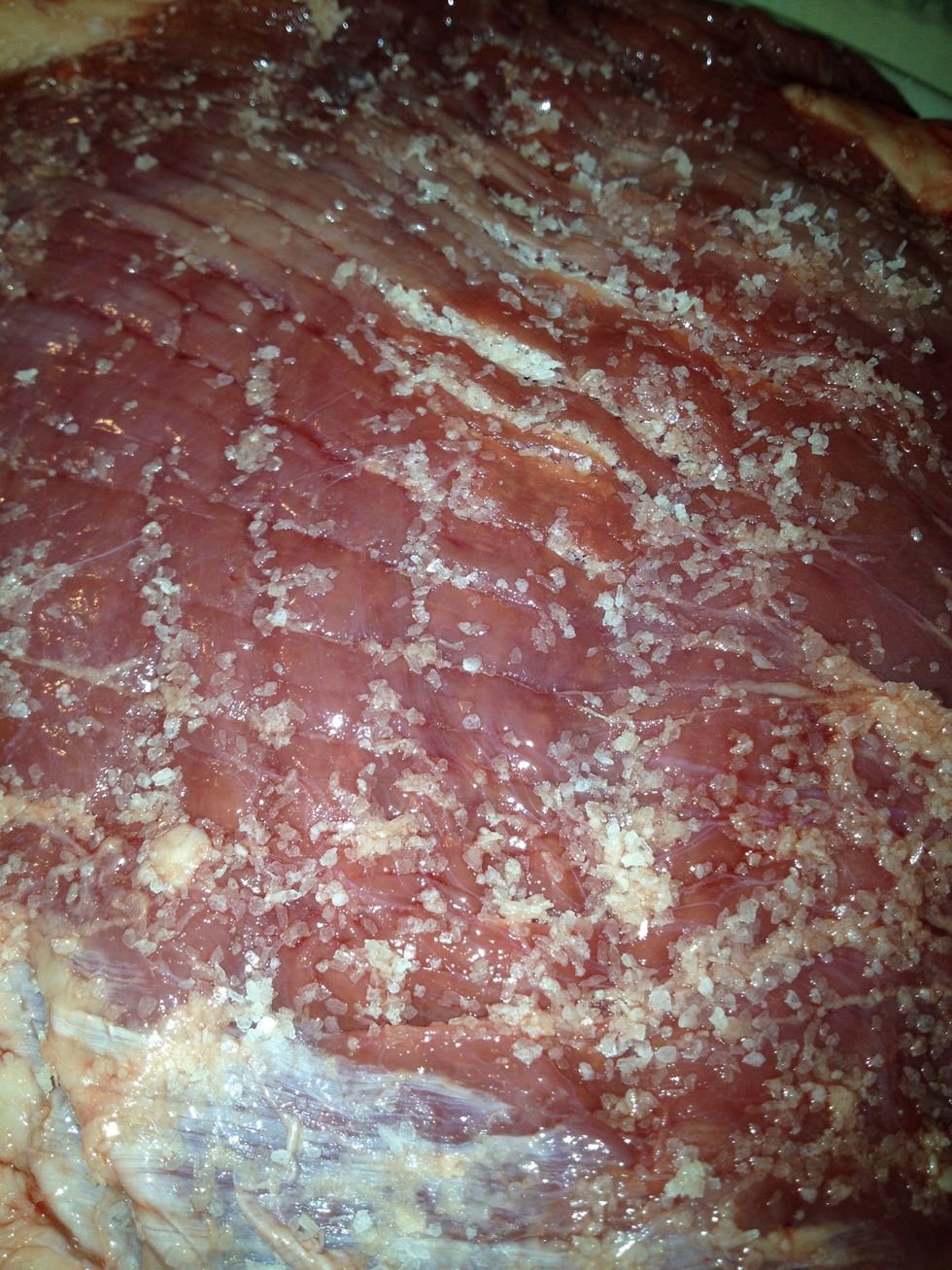 Make sure to rub into the grooves. Set aside.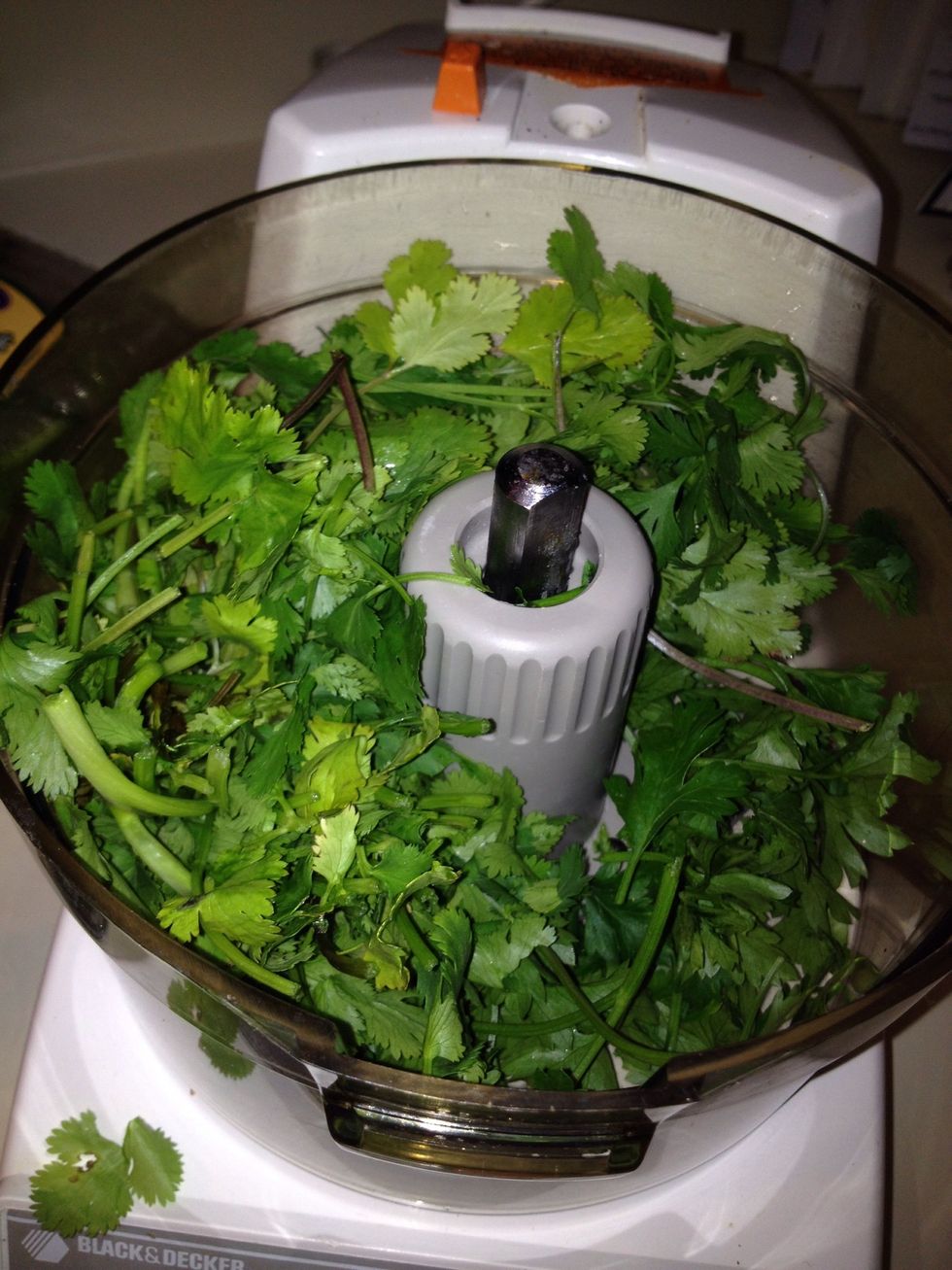 Add a large bunch of cilantro to a food processor. Add 1/2 bunch of parsley. No stems.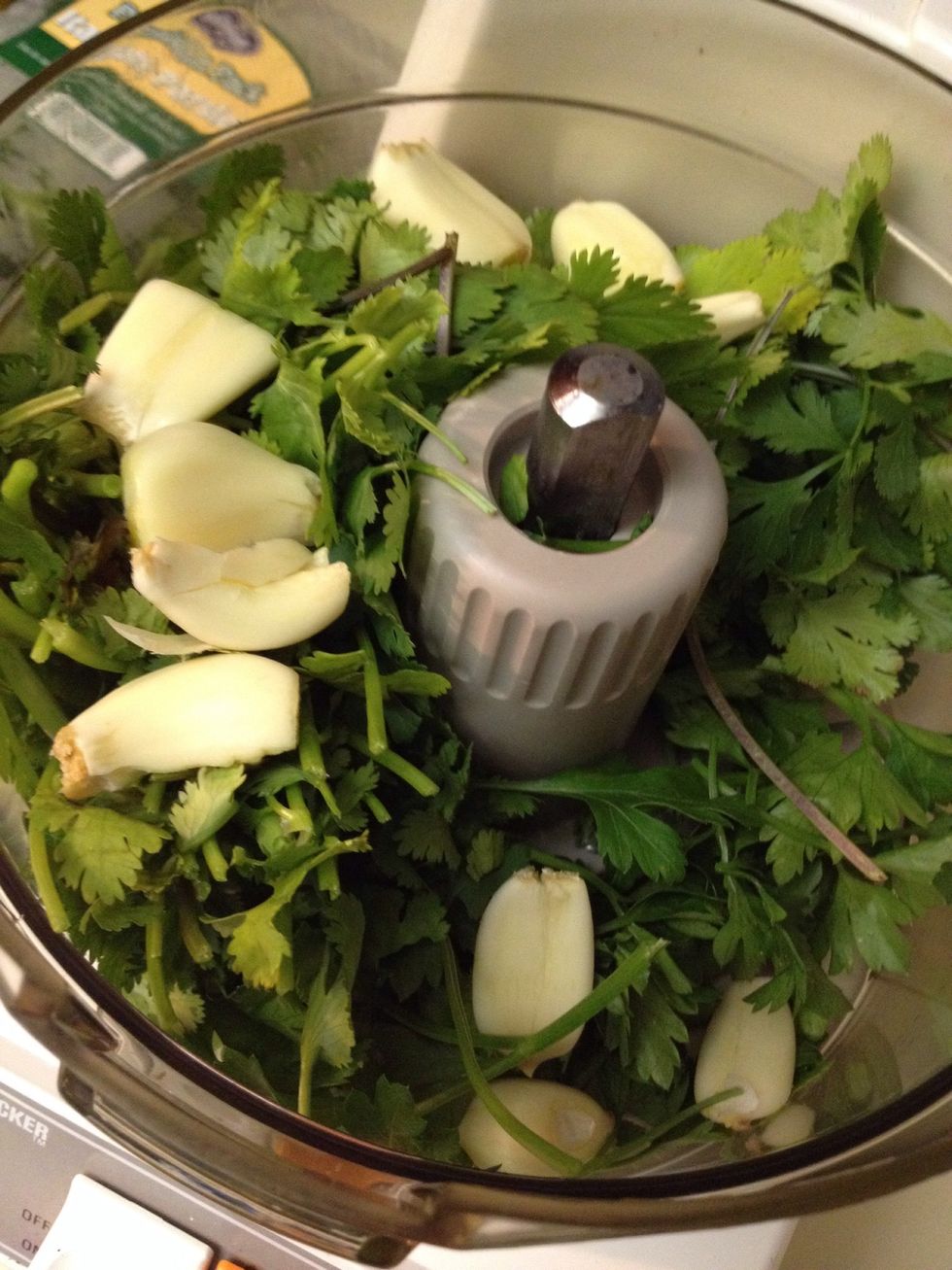 Peel 10-12 garlic cloves and add.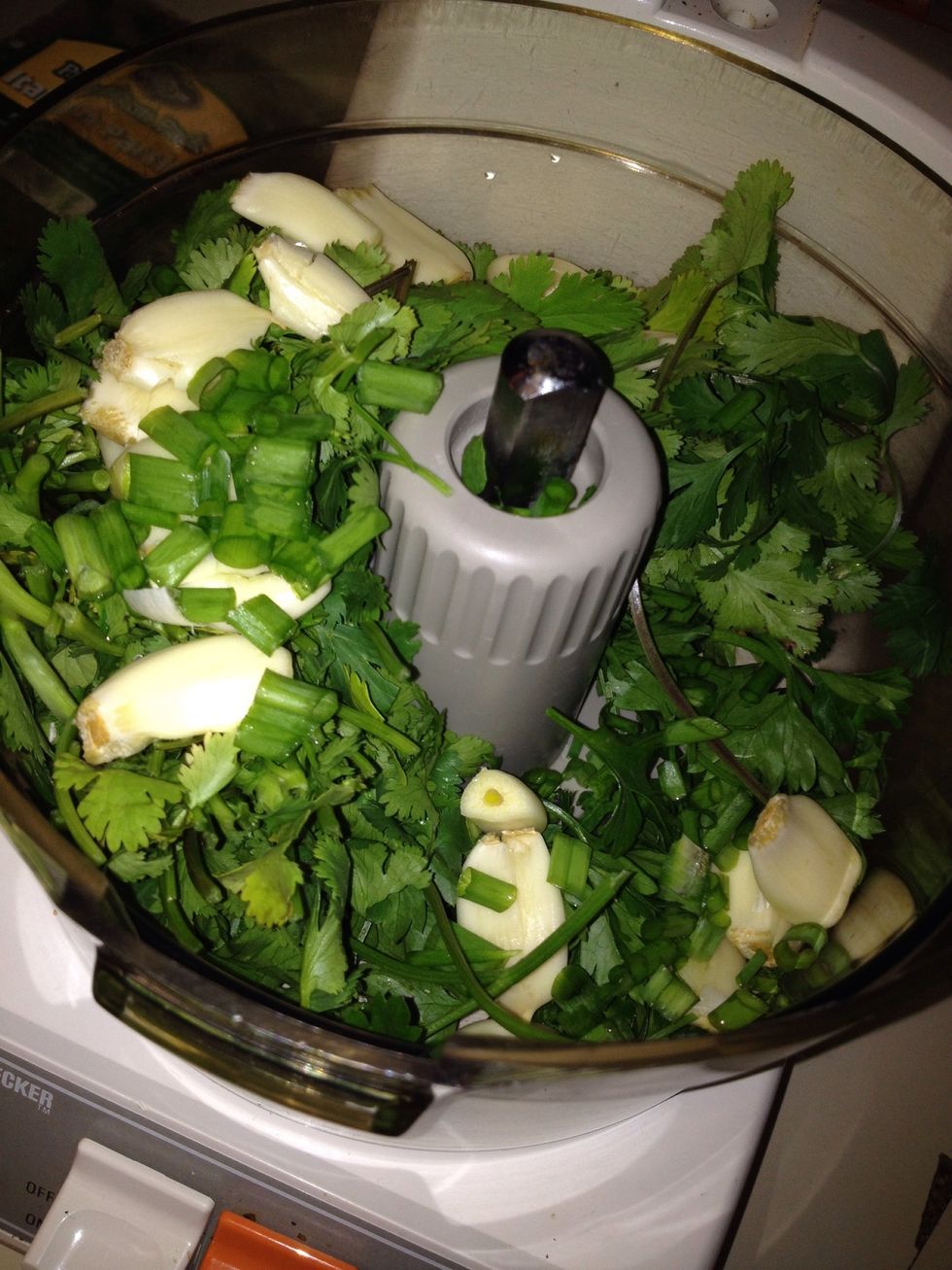 Throw in about a tablespoon of chopped green onion.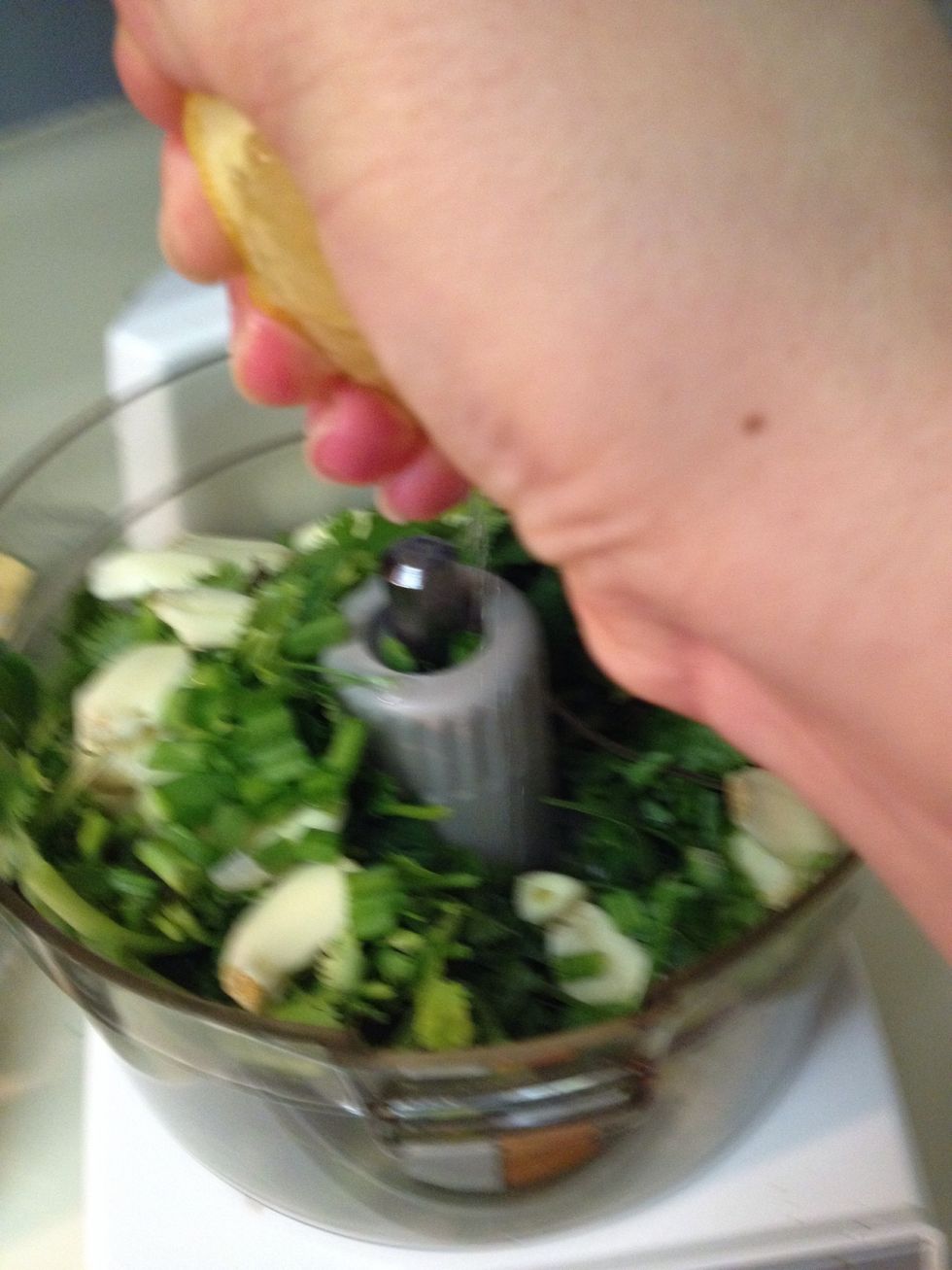 Squeeze in the juice of 1 lemon.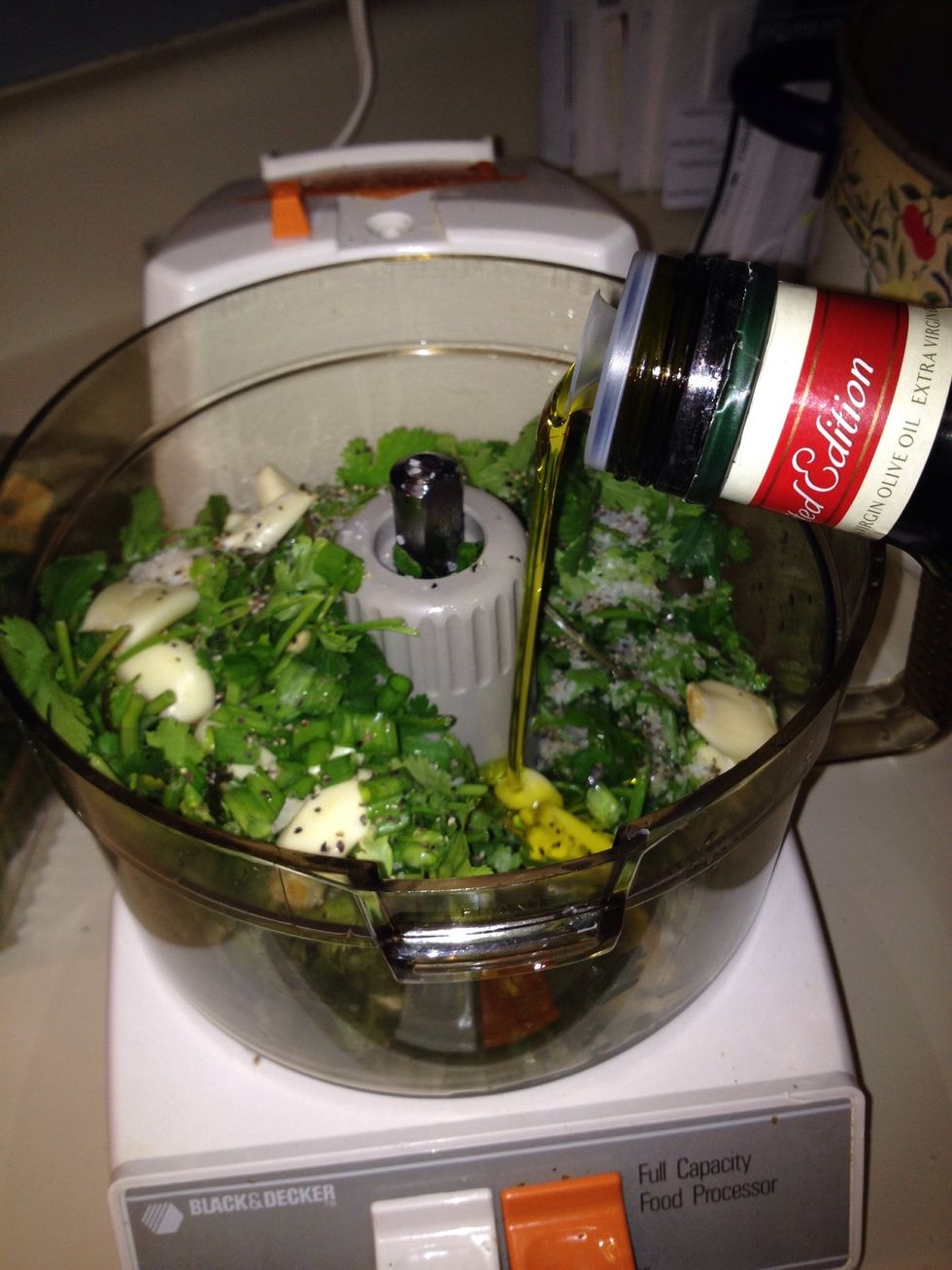 Add olive oil (about 1/4 cup).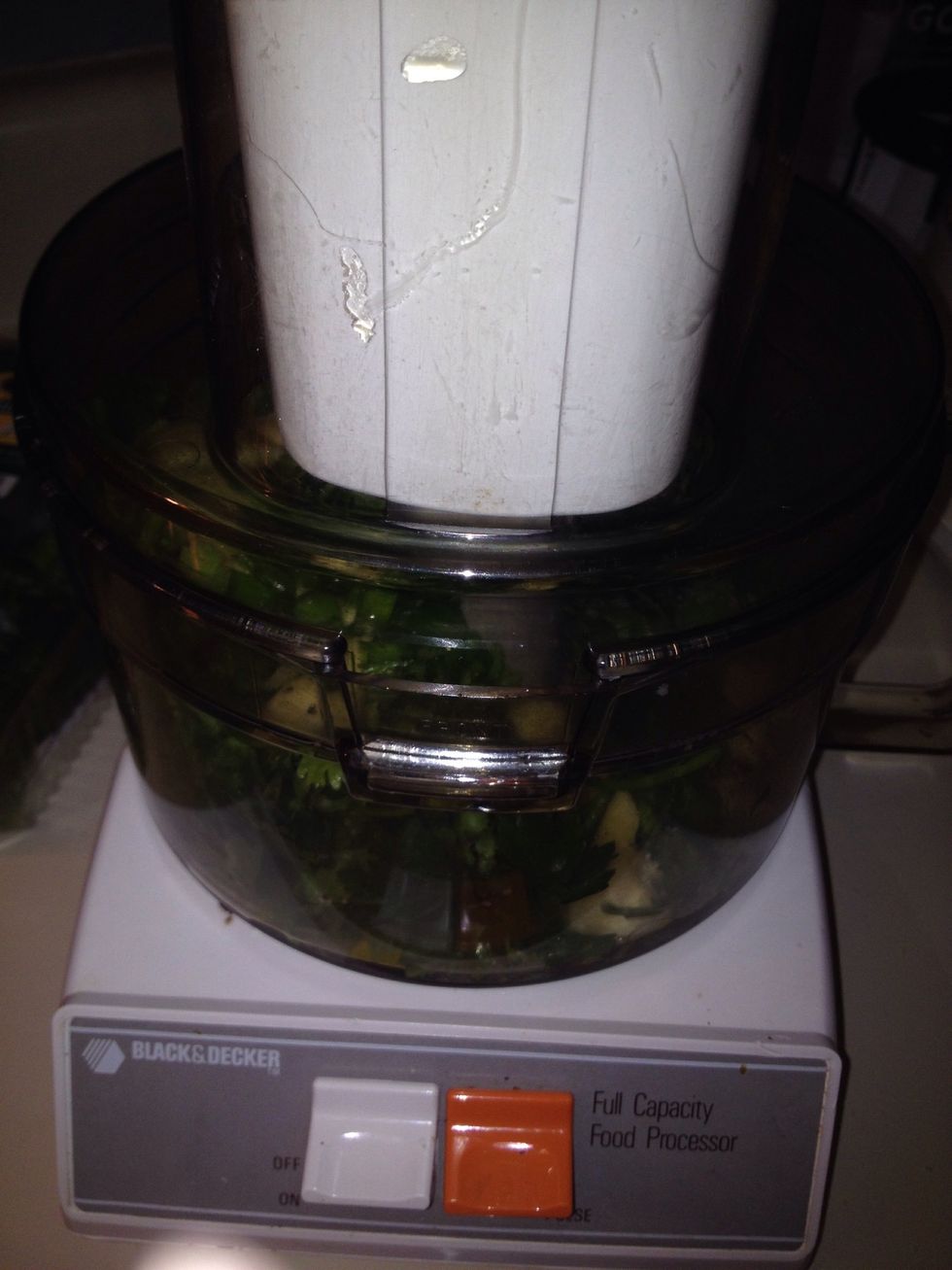 Pulsate.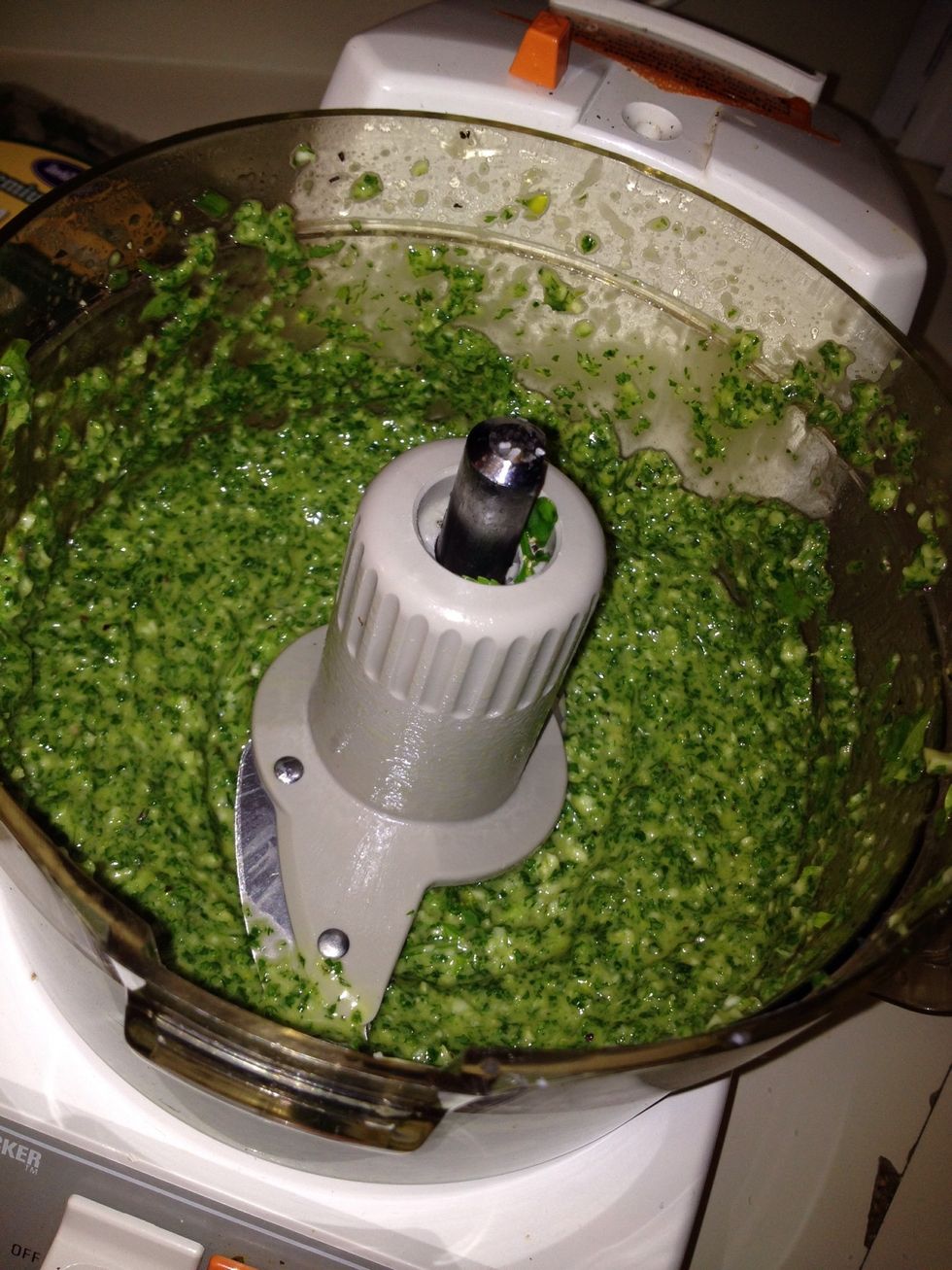 It should be about the consistency of grits. Add more olive oil if it's too thick.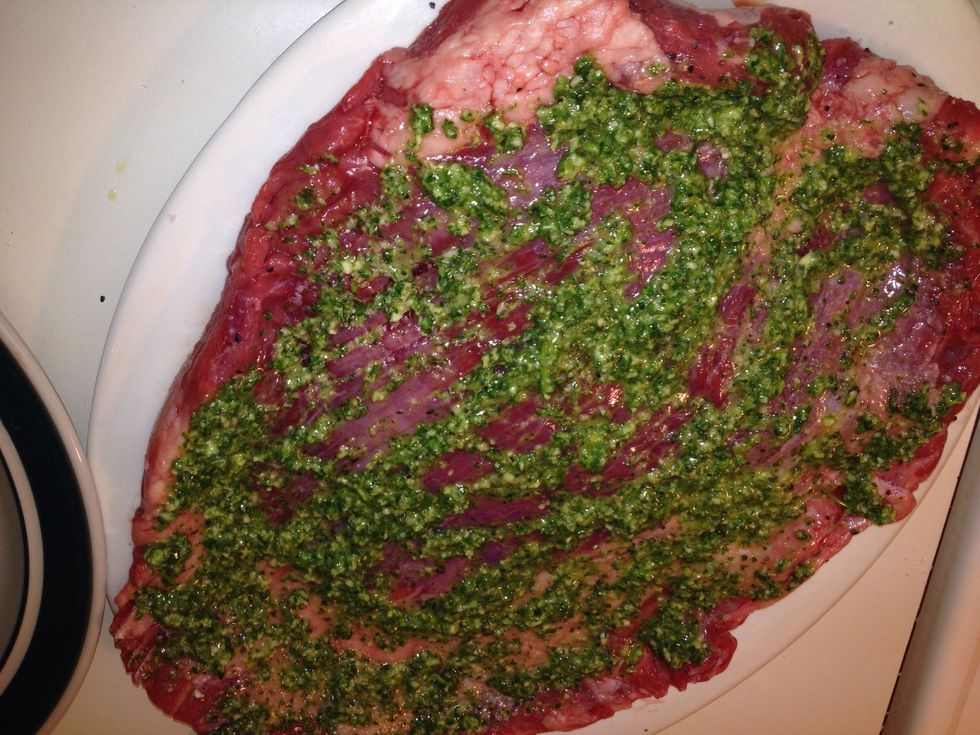 Spoon 1/3 of your chimichurri mixture onto one side of your flank steak and let sit.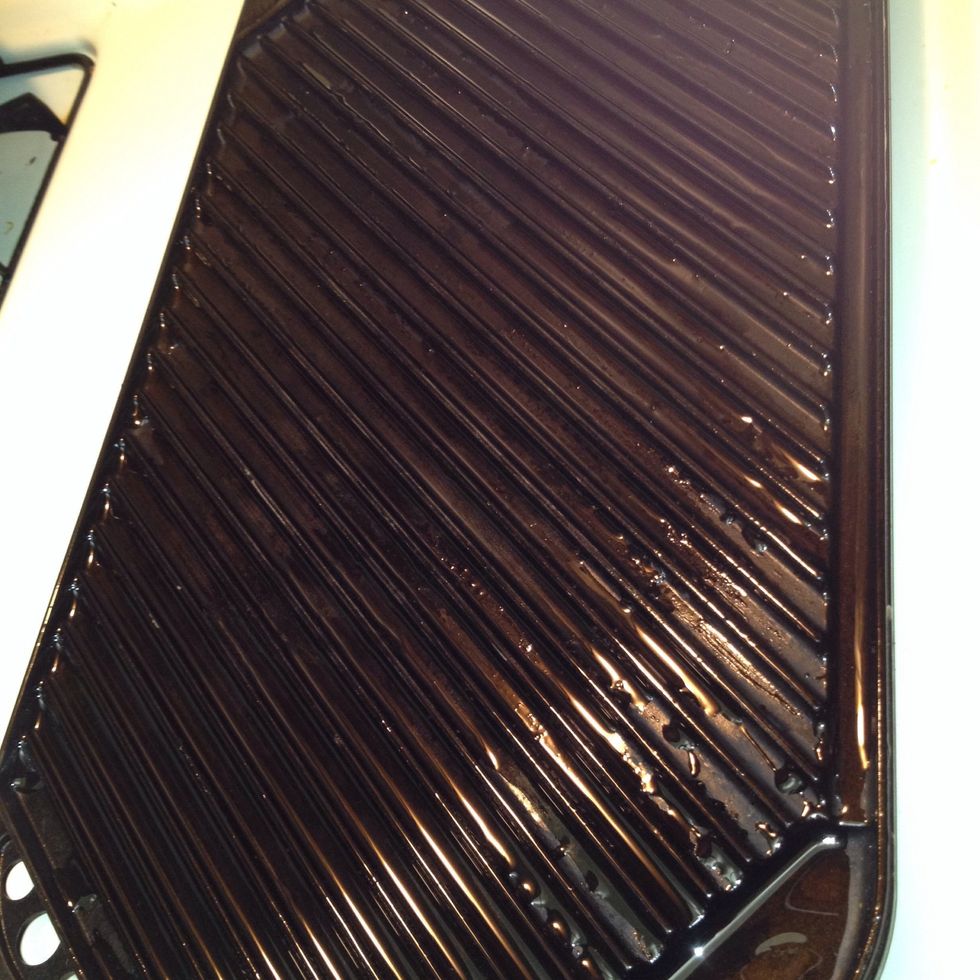 Oil up your grill and heat on medium high.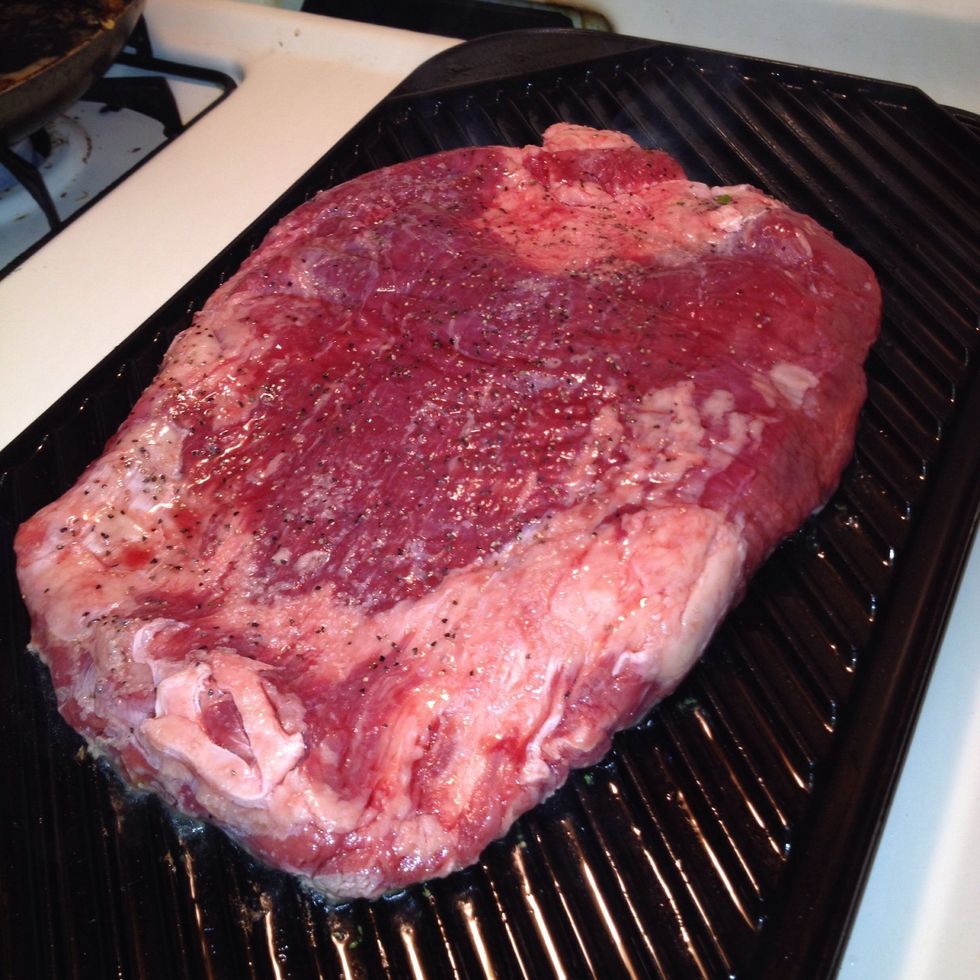 Place your flank steak sauce side down for about 8 minutes. Top with another 1/3 of the sauce.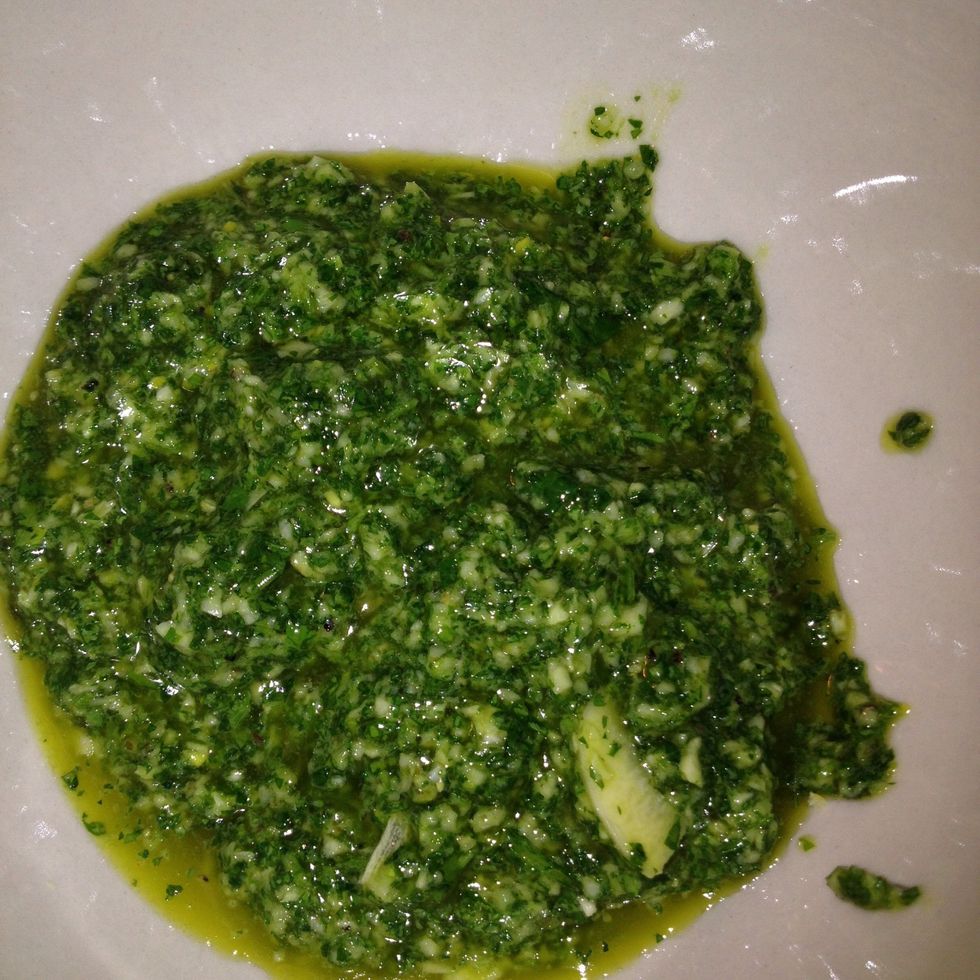 Place the rest of your sauce in a bowl to use for dipping later.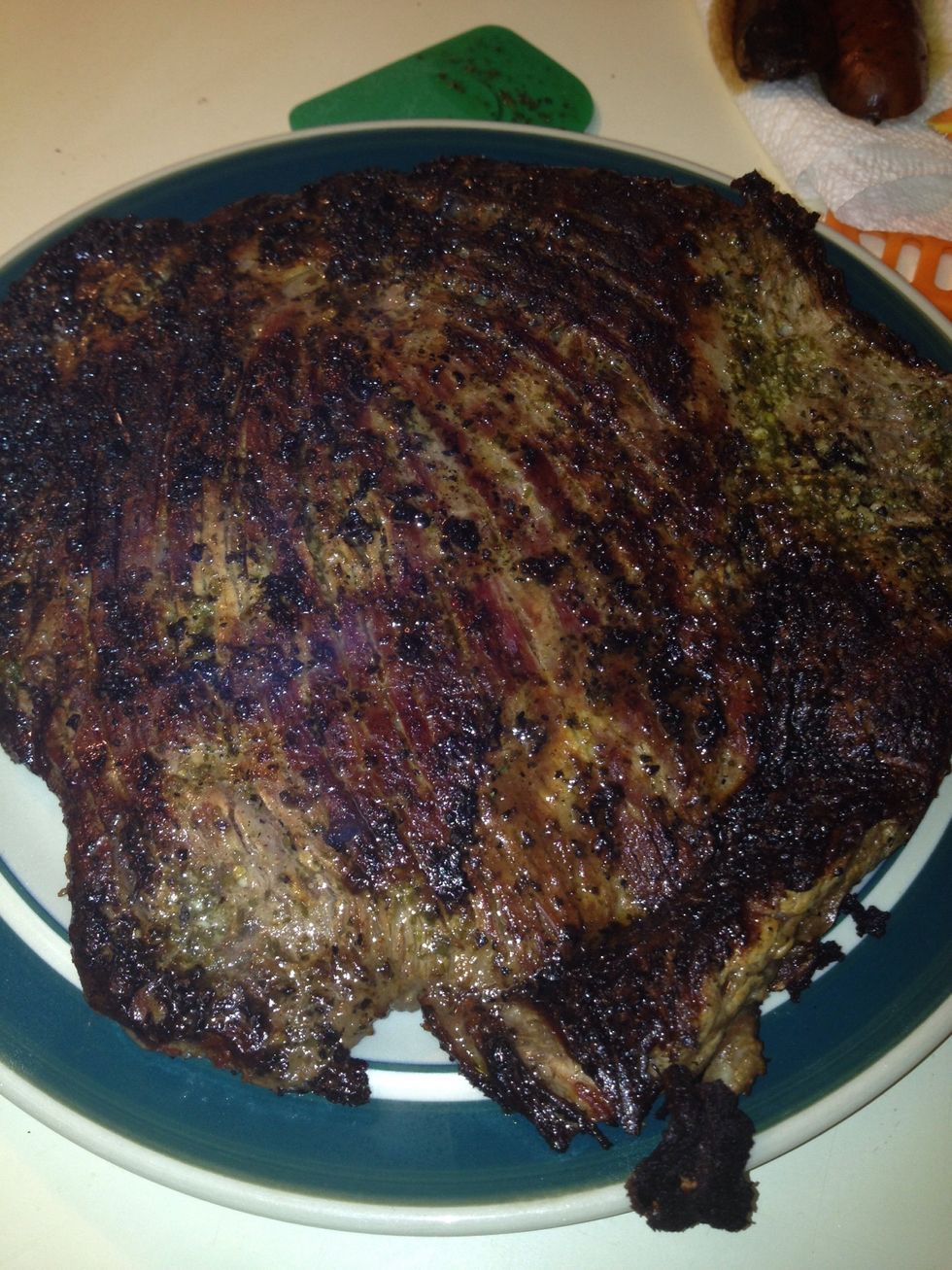 You should have a nice seared crust on both sides when done.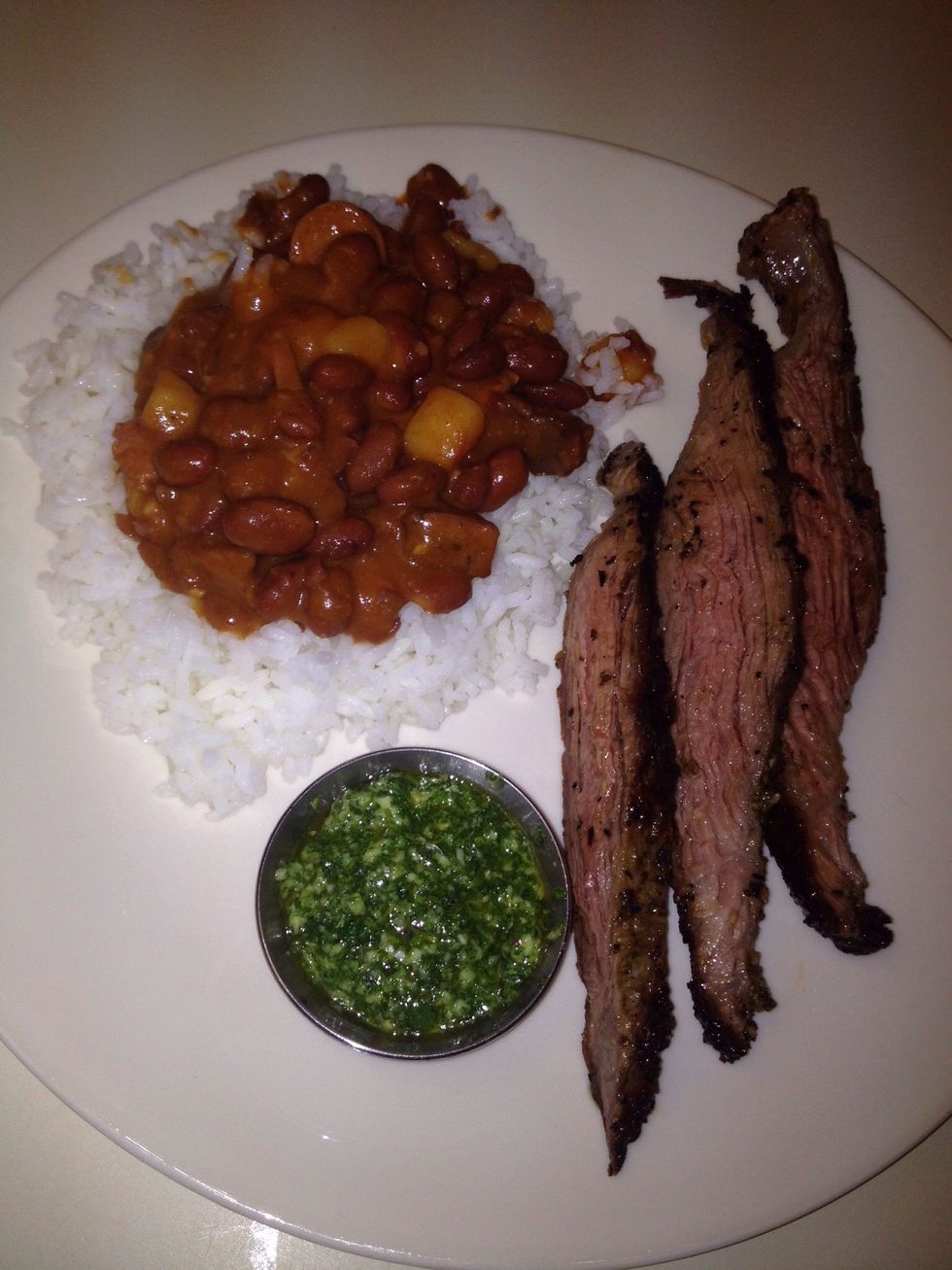 I serve mine with traditional Puerto Rican beans and rice.
Hope you get a chance to try this quick and easy meal.
Nice Flank Steak
Fresh Italian parsley
Fresh cilantro
10-12 fresh garlic
1.0 Lemon
Extra virgin olive oil
Kosher salt
Pepper
Green onions
Kathy Higgins
Beauty guru/Freelance MUA/Family Tradition Chef/DIYer. Like me on Facebook at Facebook.com/TheMessyVanity