We discovered flank steak last summer. I hope to experiment with it a lot more this year.
18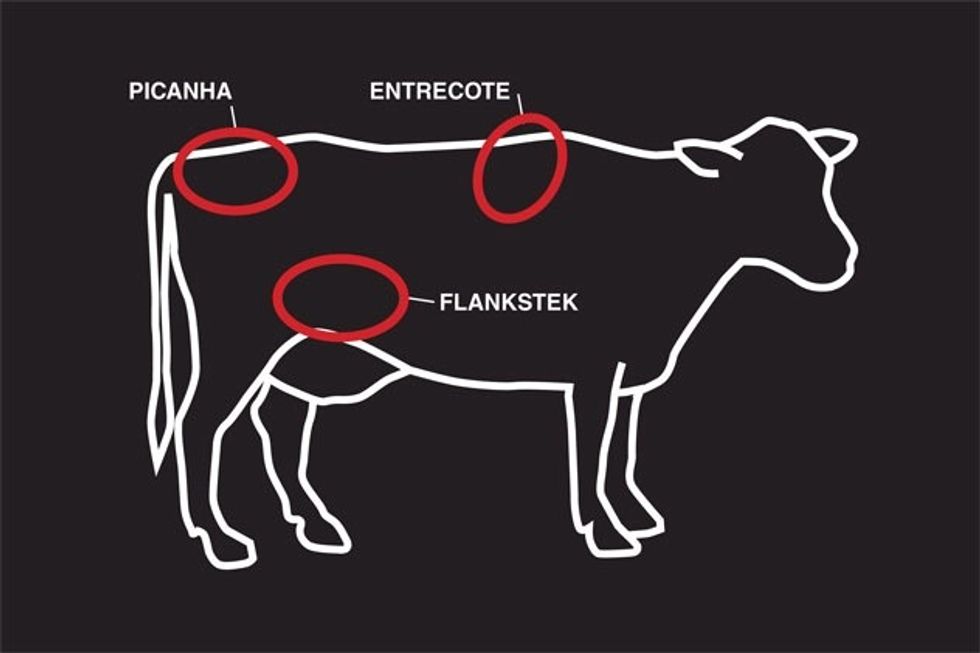 This picture and the next are borrowed to illustrate what kind of meat it is. The piece comes from the animal's groin.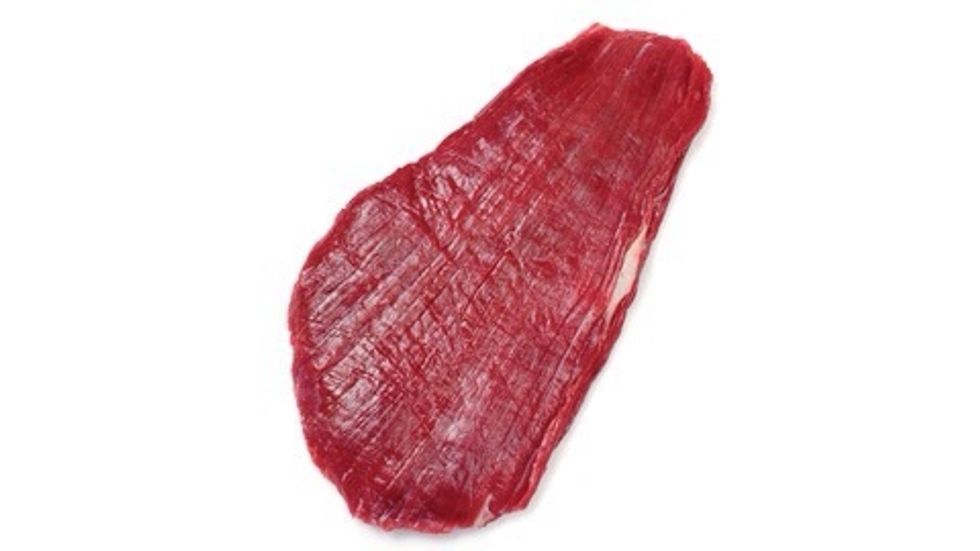 This photo is borrowed from a website promoting Swedish meat. The type of meat is perfect for a quick BBQ, since it only needs about 10 minutes on the grill.
Let's begin with the marinade. Make sure you have plastic bags at home otherwise it will be tricky to fully cover the meat 😄 This recipe serves 4-5 hungry adults.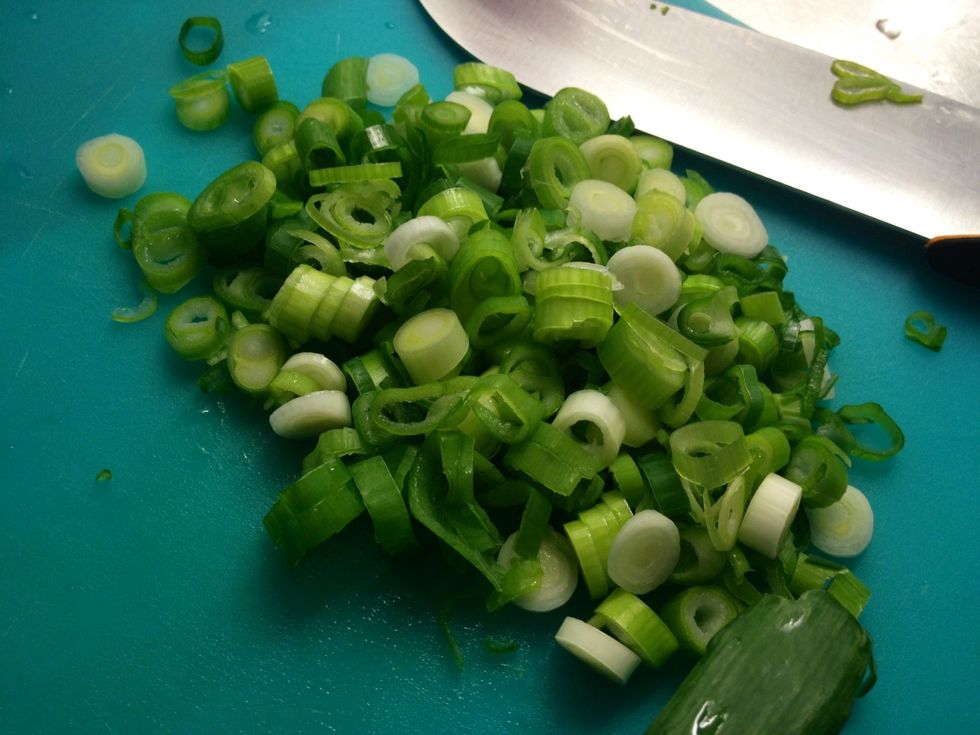 Chop the spring onions. I like to use both the green and the white parts but that's up to you.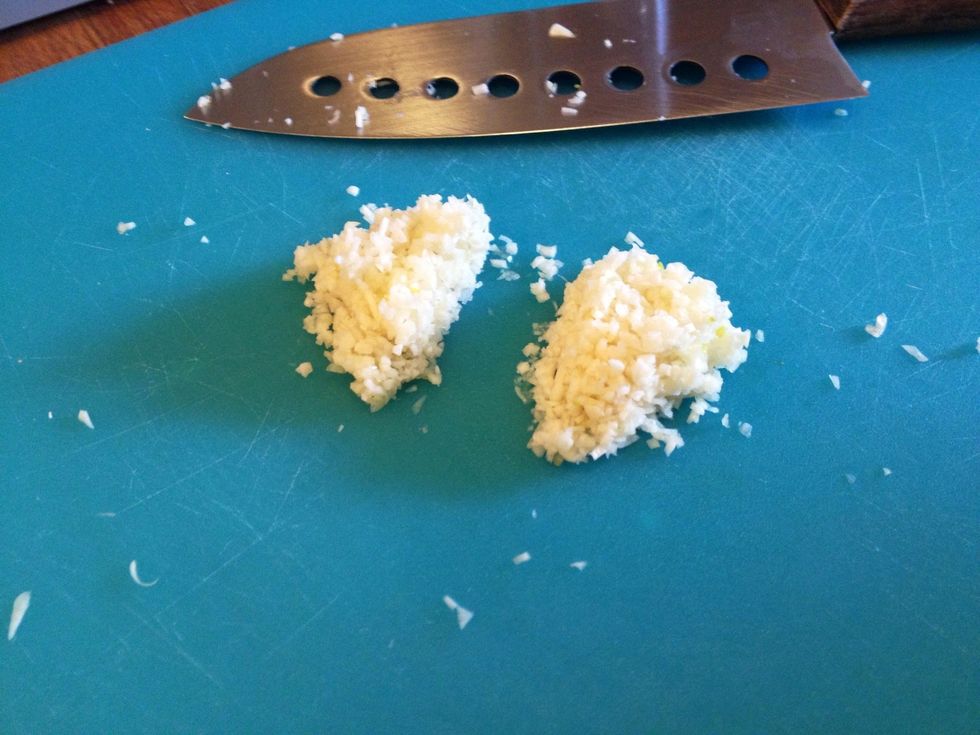 Finely chop the garlic. You need a sharp knife! I had two pieces of meat and therefore divided the chopped stuff into two piles.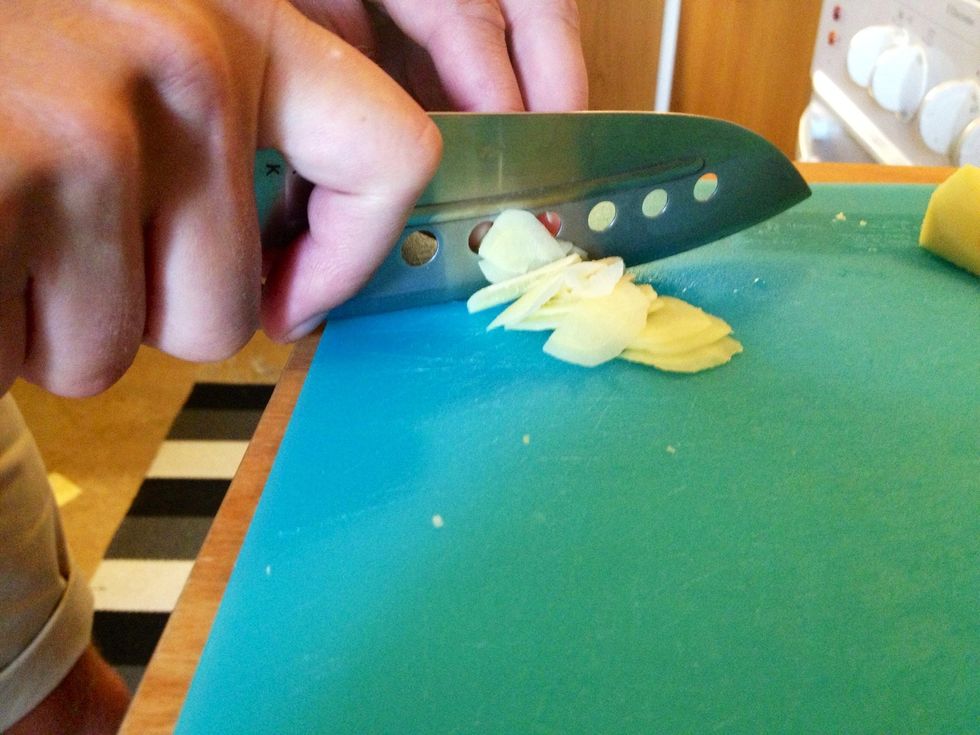 Also chop the ginger.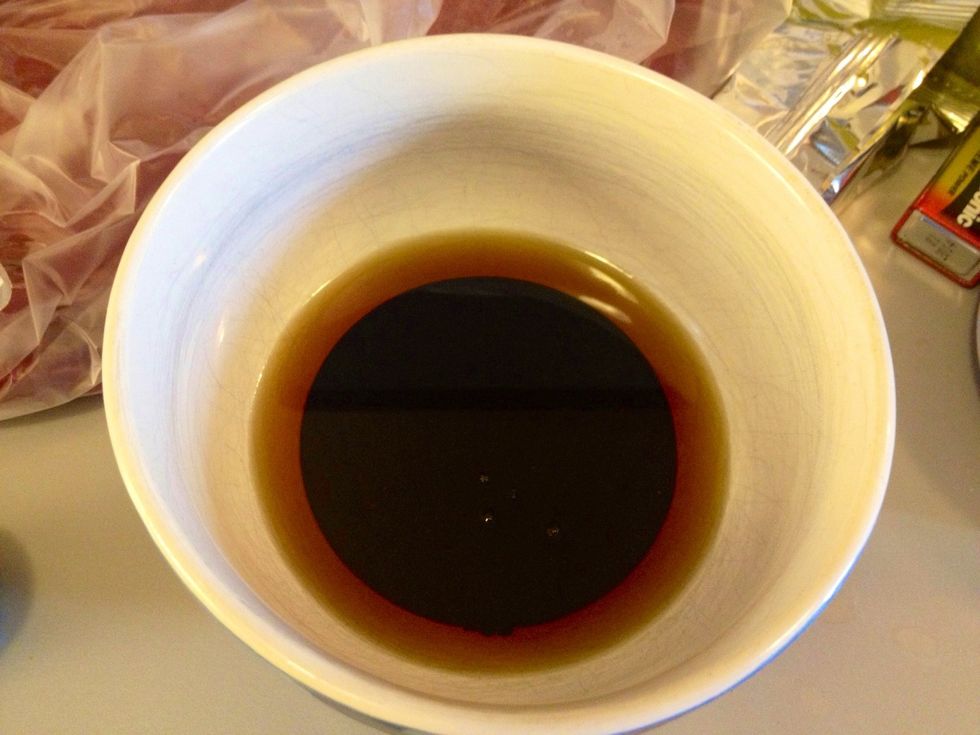 In a bowl mix sesame oil and chinese soy.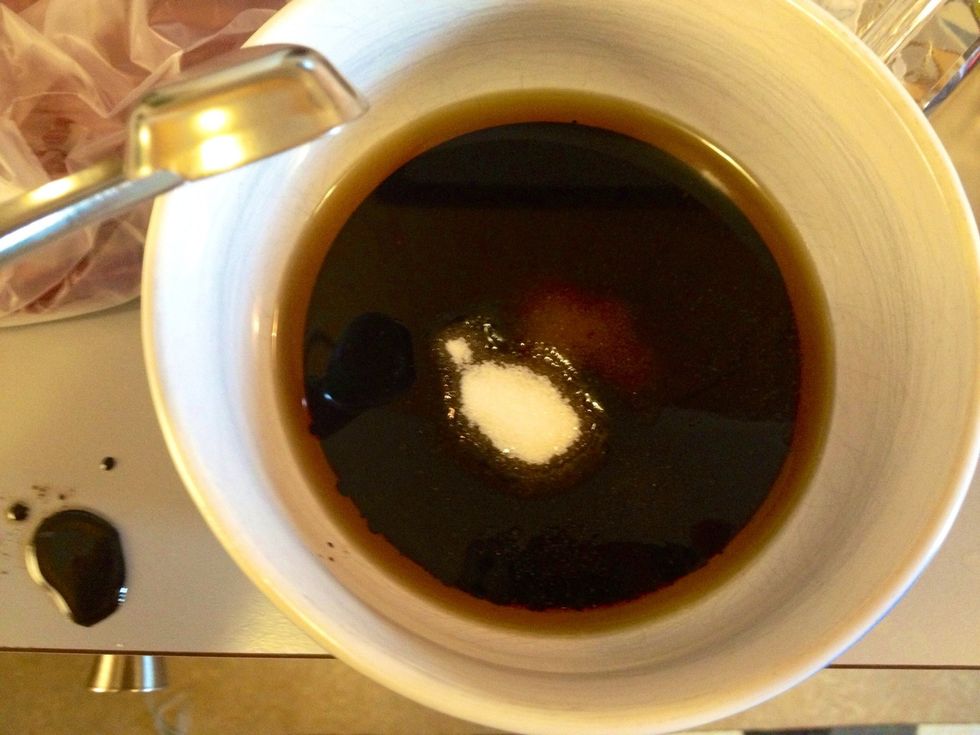 Add sugar and black pepper.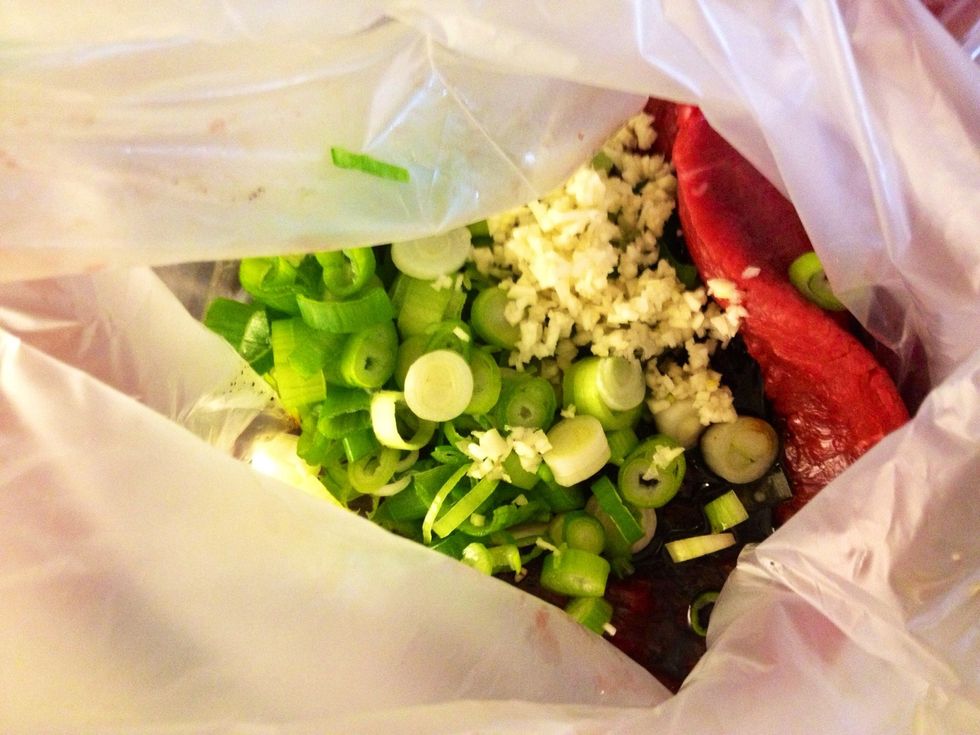 Here I've already poured the marinade in the bag. Then I've added the spring onions and the garlic.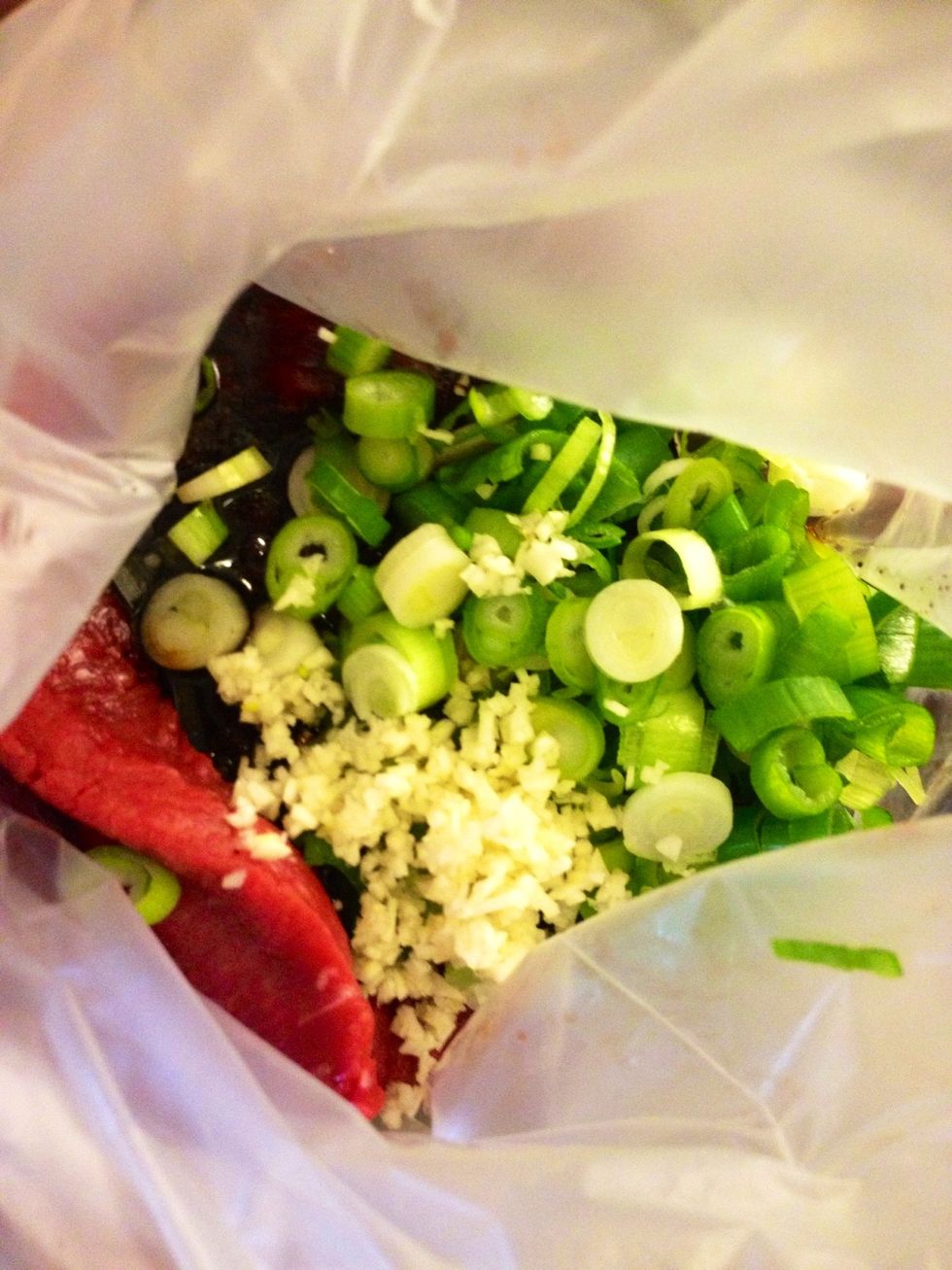 I can promise that it will taste great!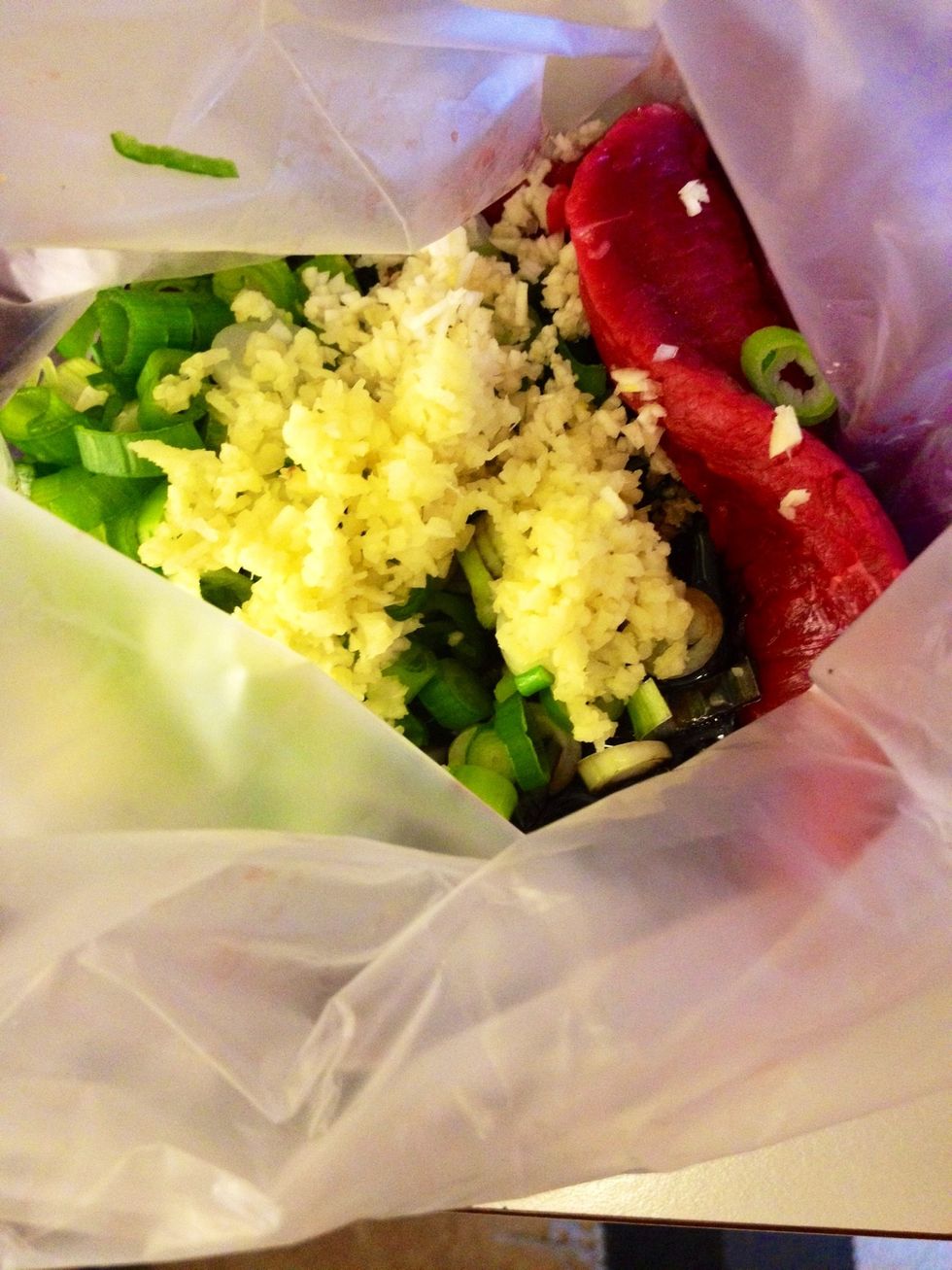 Here I've also added the chopped ginger.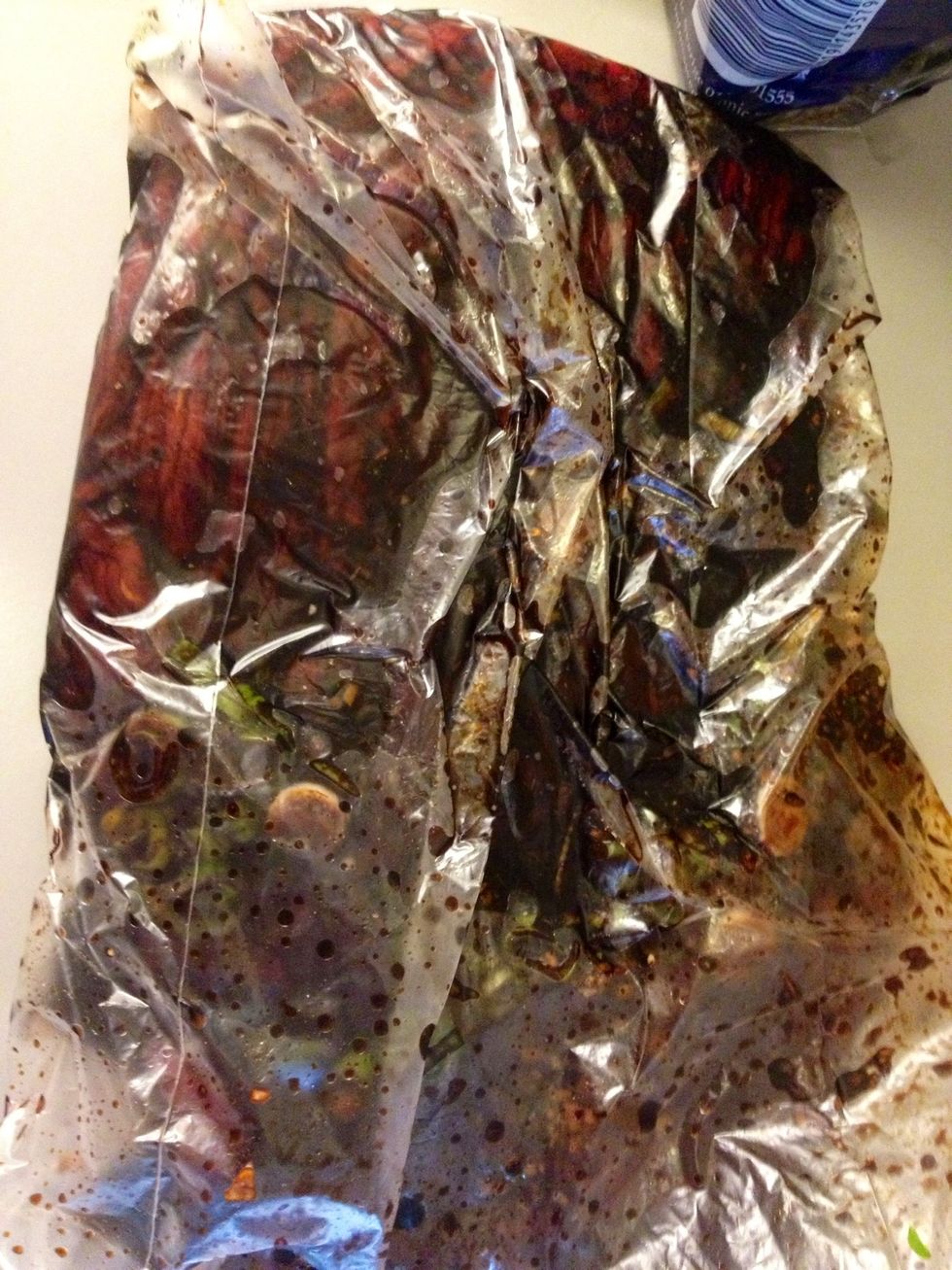 Rub the marinade and the veggies into the meat. Tie a knot and shake the bag so the lovely marinade covers all of the meat. Marinate at least 1 hour.
The next step is to make the sauce/dressing. Again, chop garlic, ginger and the red chili.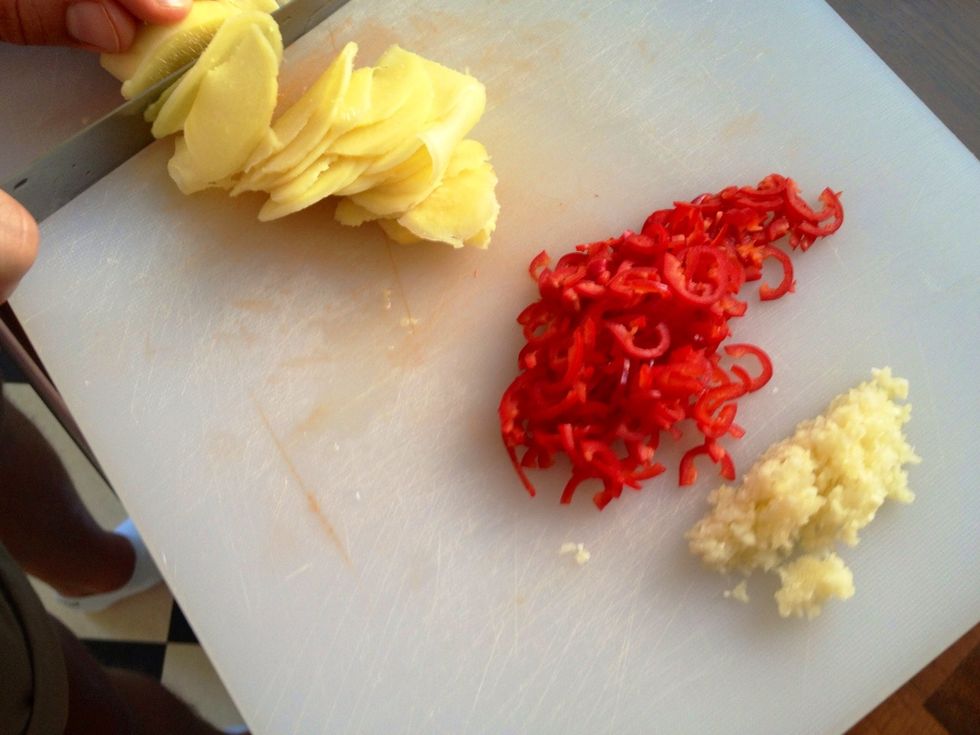 Like so.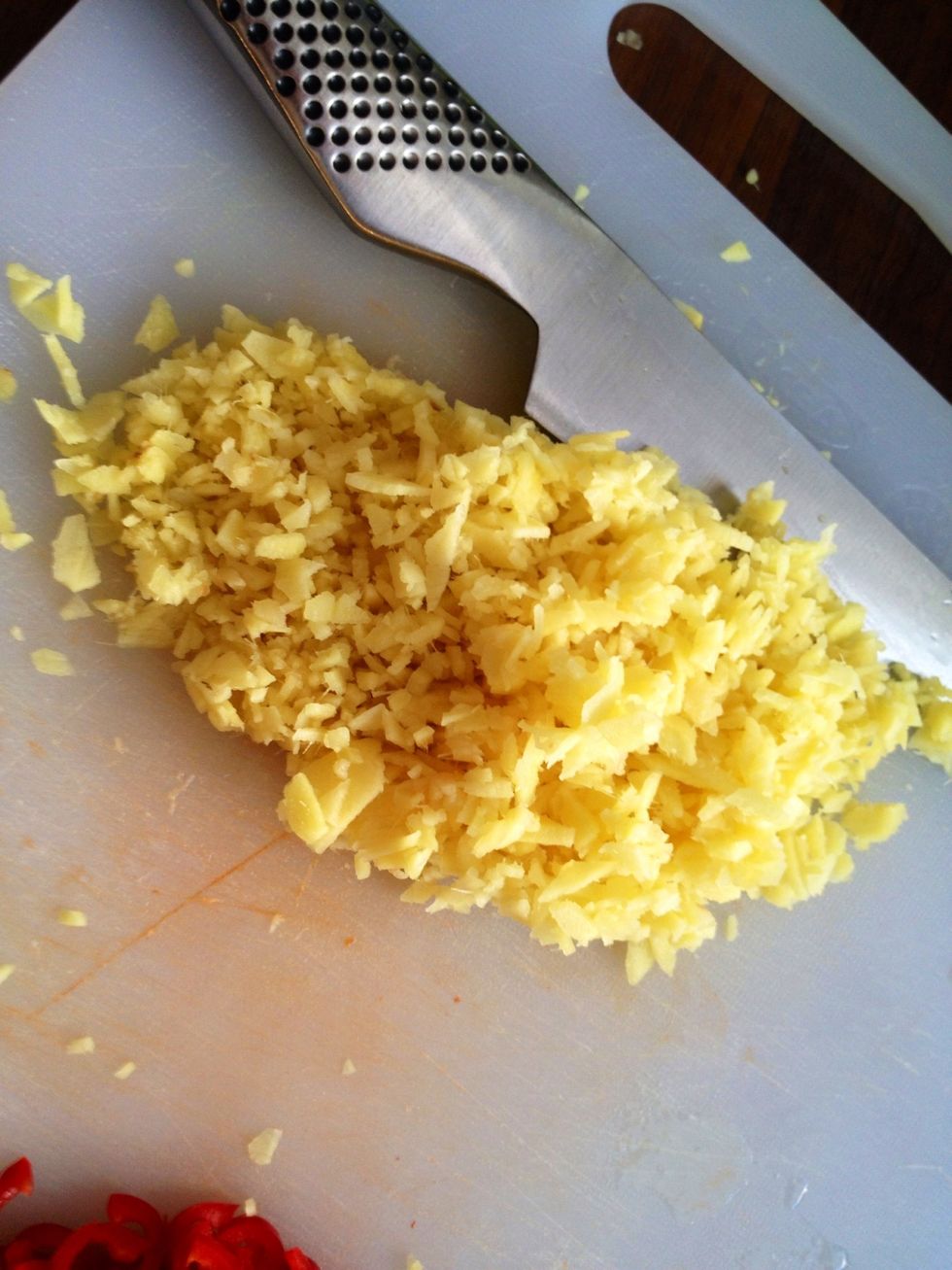 All this ginger wasn't needed. We doubled the recipe since we were 5 hungry adults.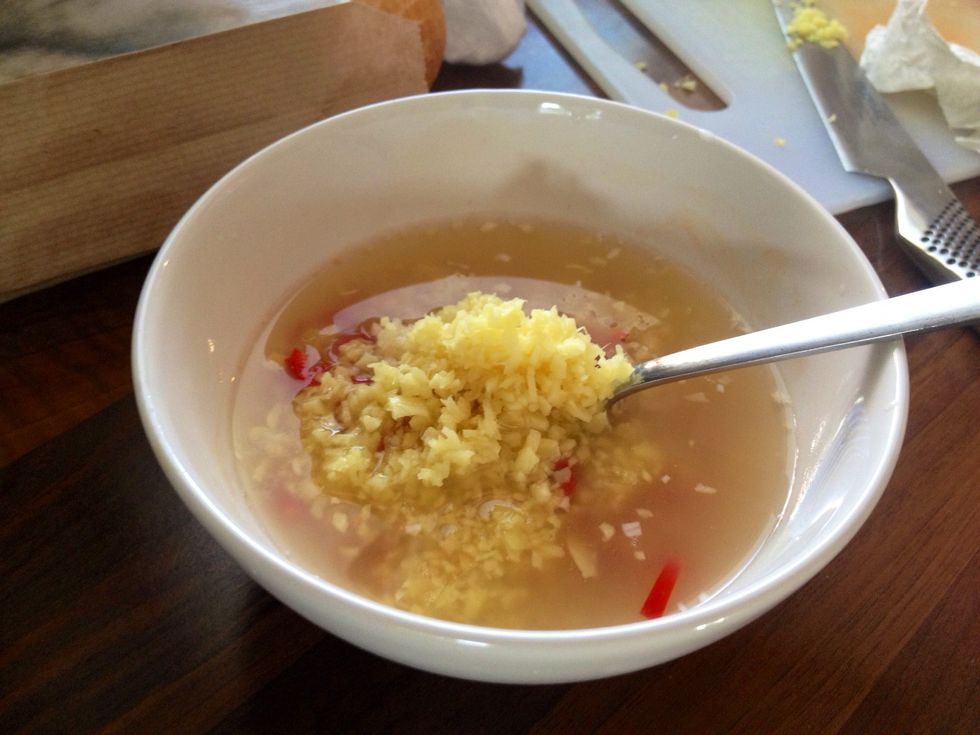 Mix freshly squeezed lime juice with water, fish sauce, ginger, red chili, garlic and sugar.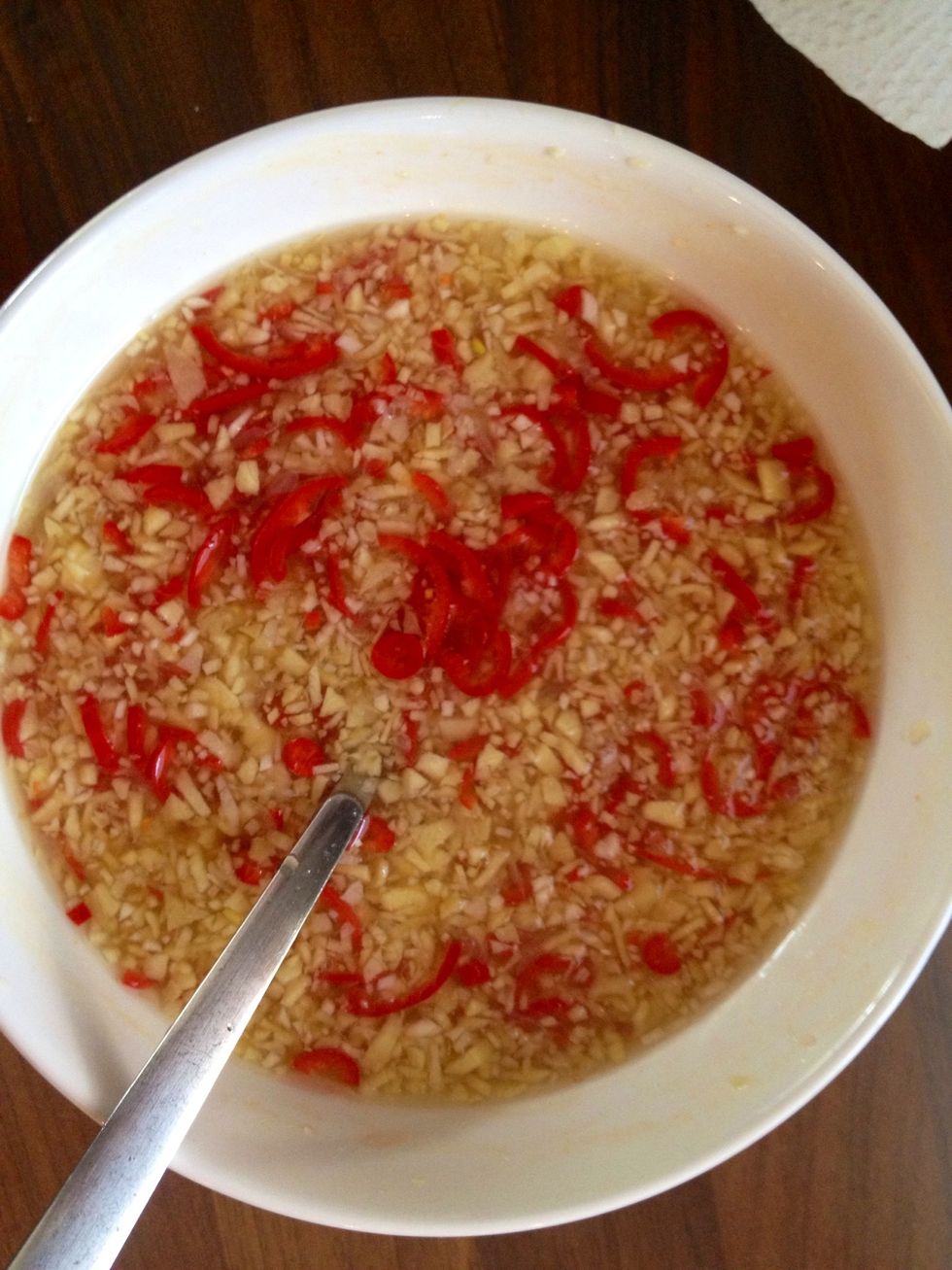 Stir.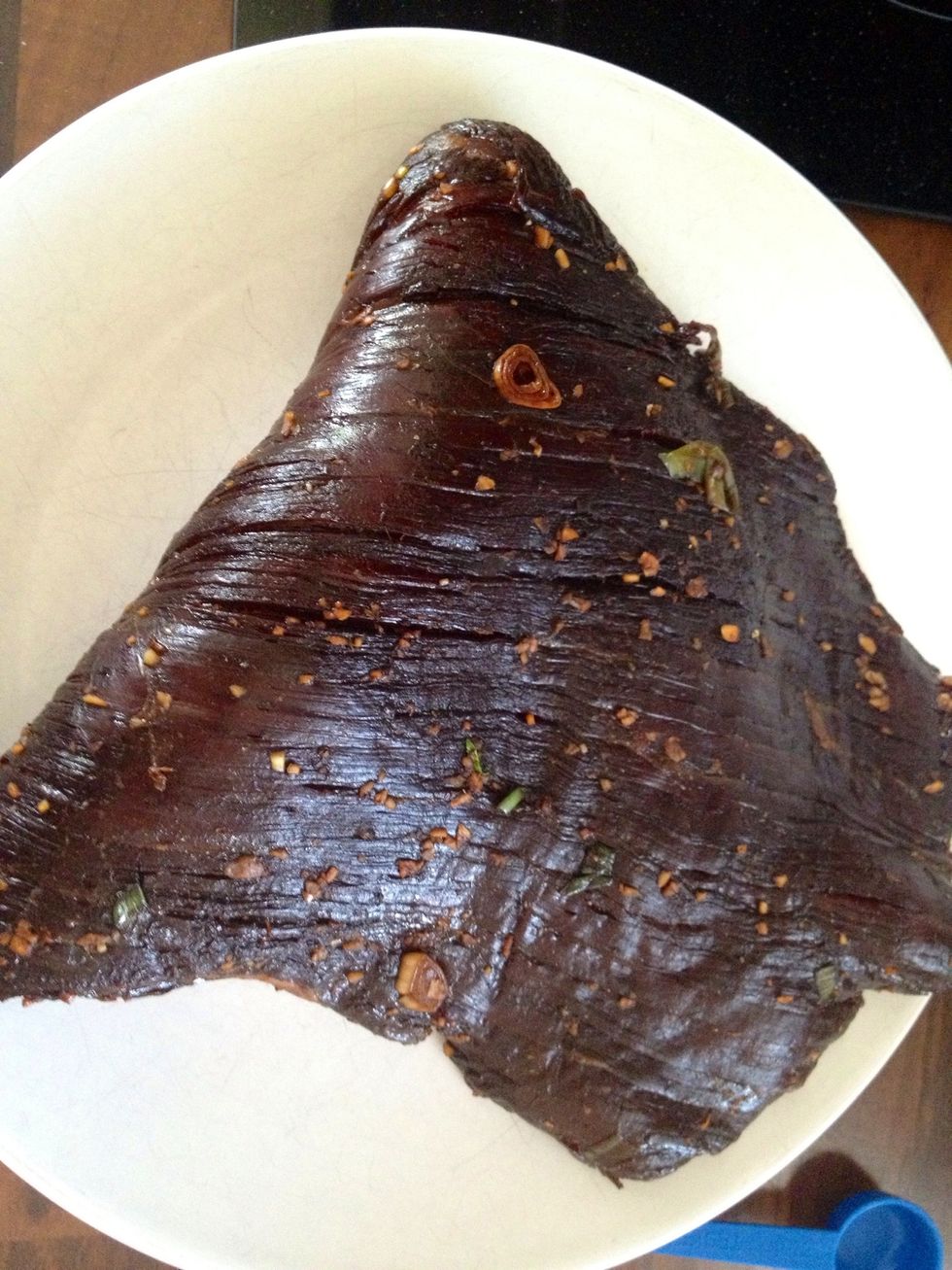 Wipe off the excess marinade. This piece of meat is folded so the actual size is the double.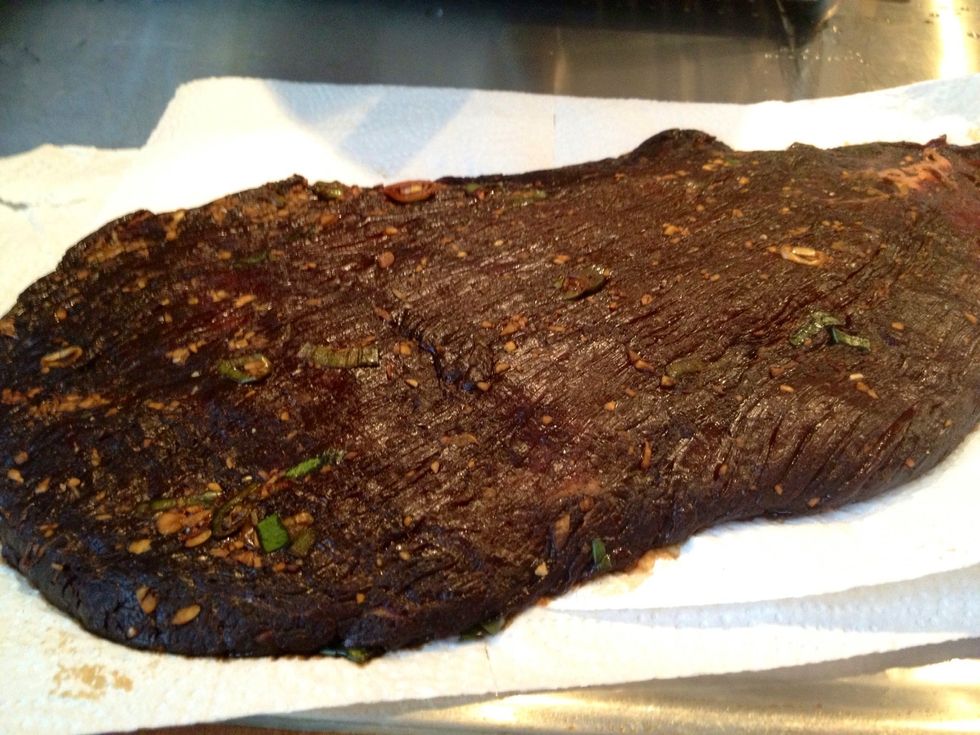 This is about 700 grams.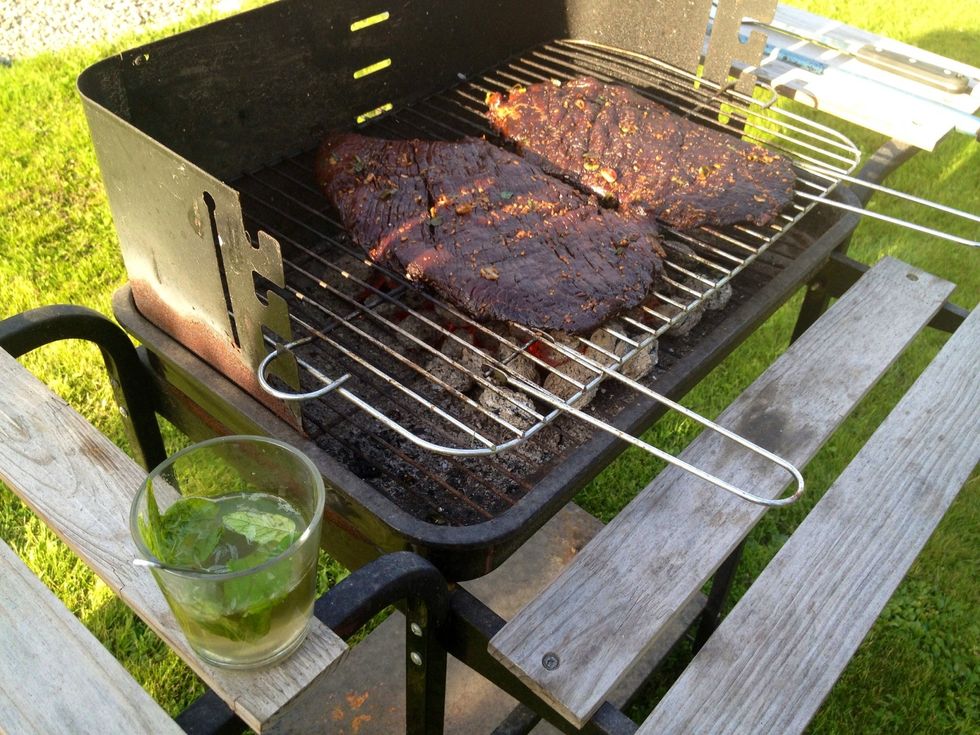 Grill the meat 5 minutes per side, or less if you like it rare. Have a mojito while enjoying the beautiful weather.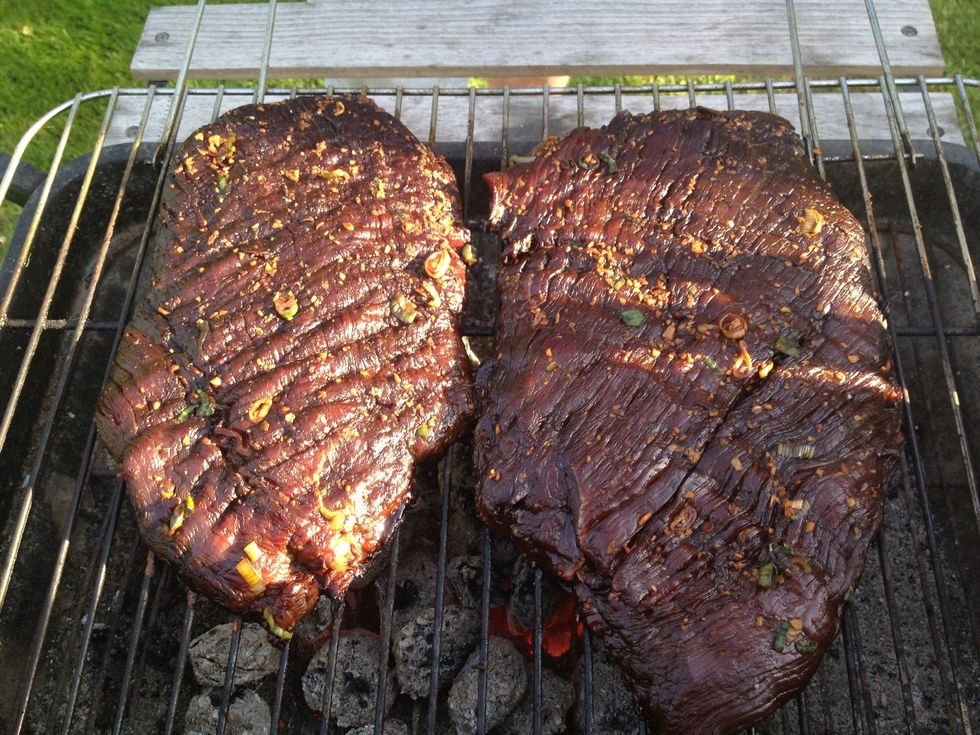 Does it look great or what? Cover the meat with tin foil once it's done. Let it rest for 10 minutes.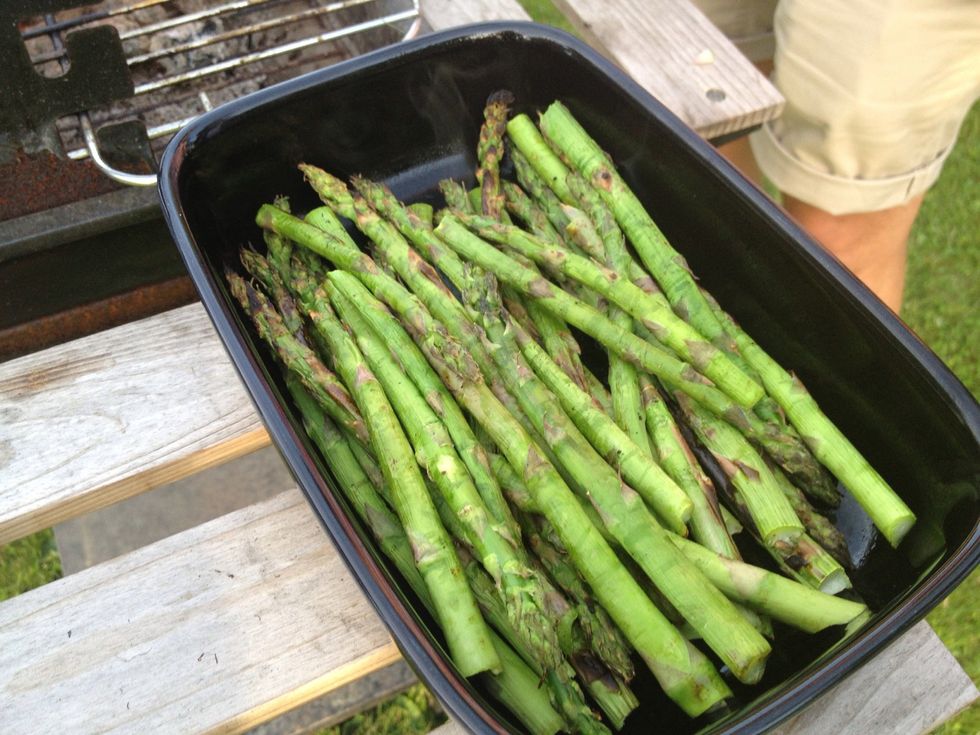 While the meat is resting grill the asparagus.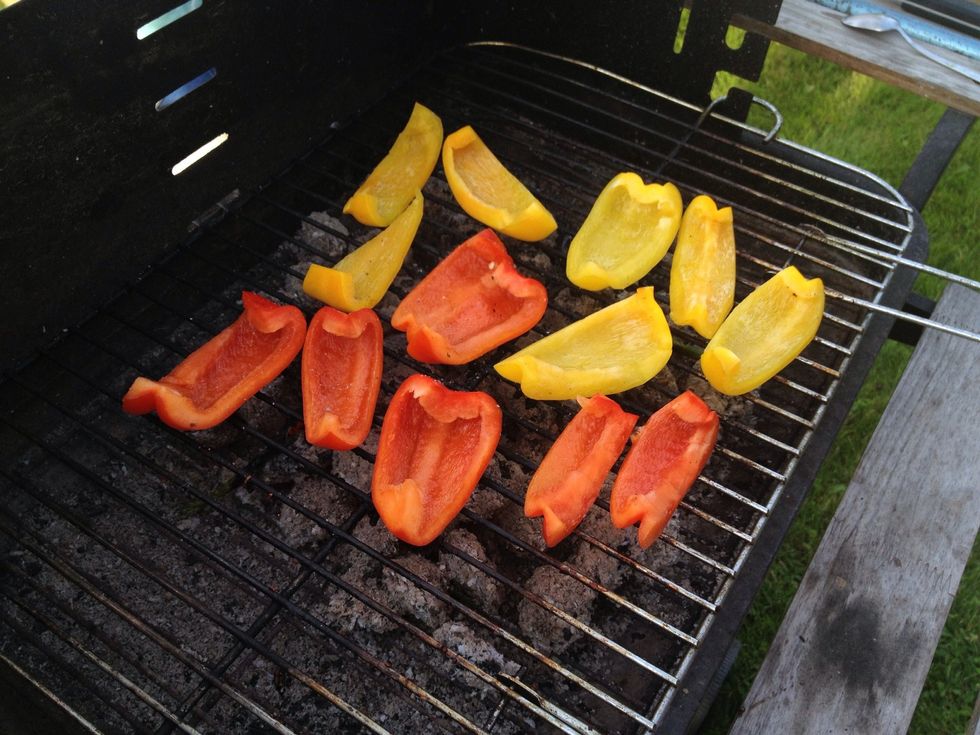 Slice the bell peppers and grill them for about 3-4 minutes.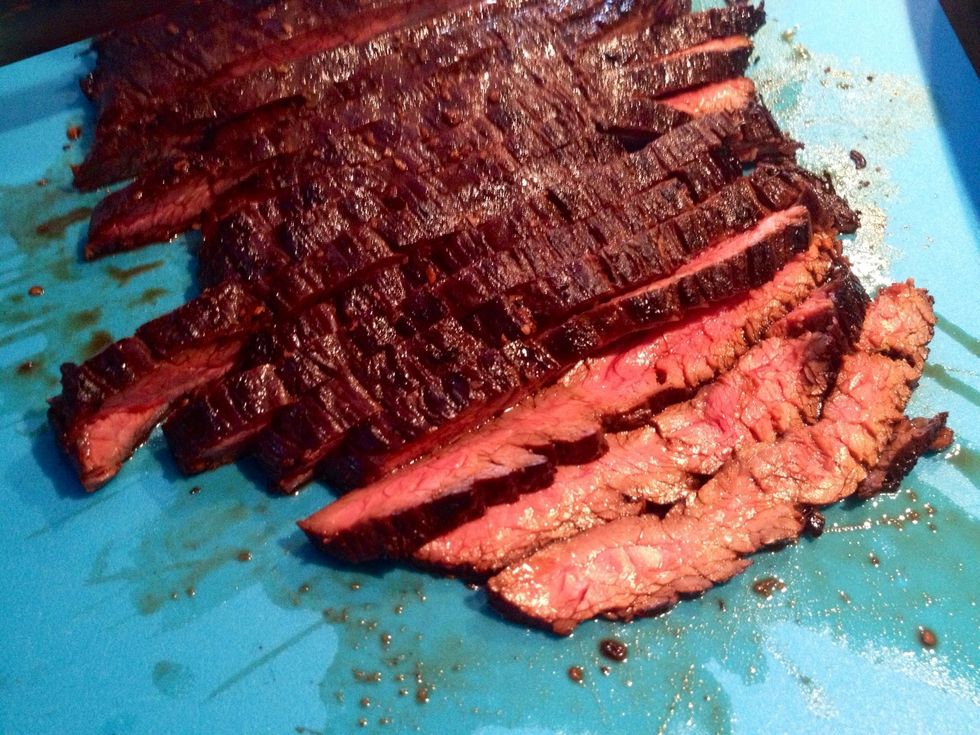 Slice the meat not along the fibers but across them.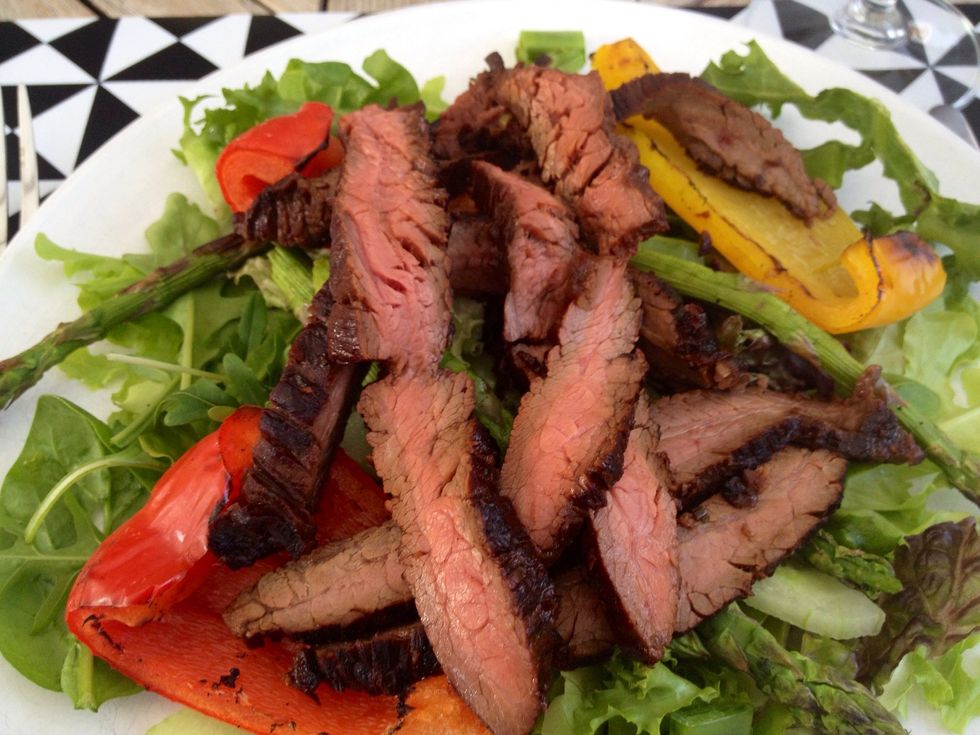 Put the salad, the grilled bell peppers and the grilled asparagus on each plate. Lay the meat on top.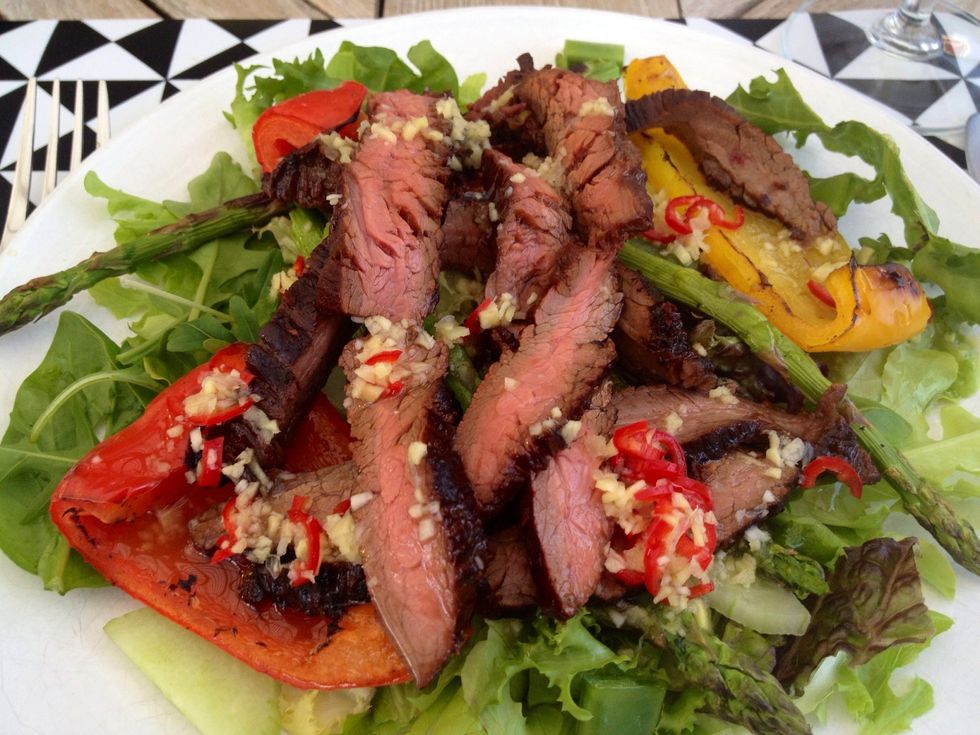 Add the dressing.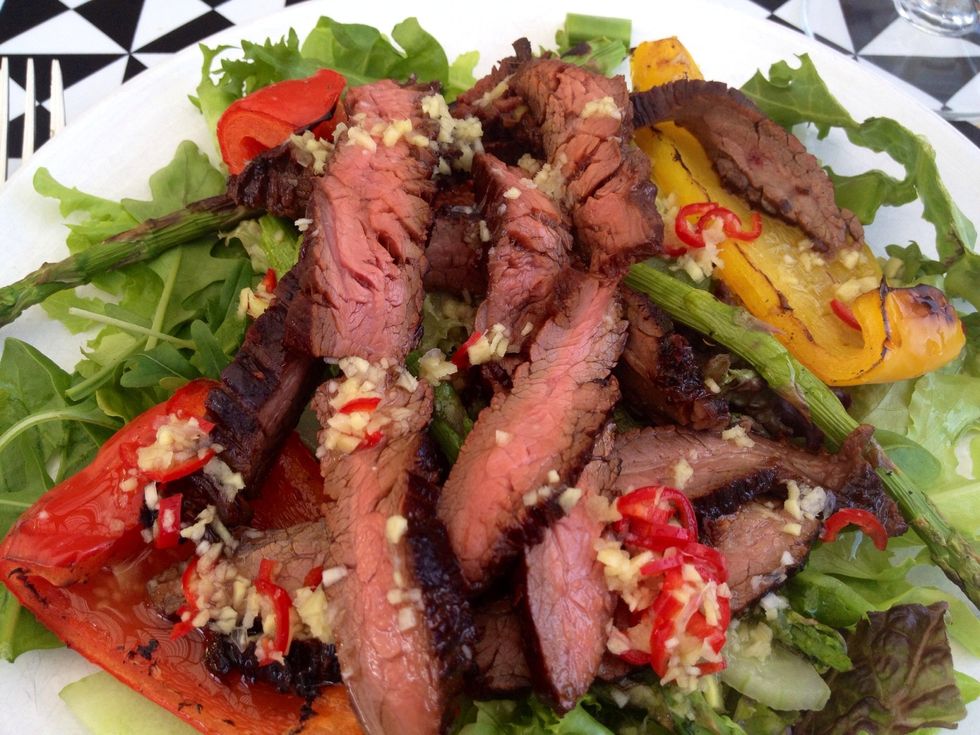 Dig in! We enjoyed it with white wine.
1.0kg Flank steak
3.0 Garlic cloves
2.0cm Fresh ginger
3.0 Spring onions
2.0Tbsp Sesame oil
5.0Tbsp Chinese soy
2.0tsp Sugar
Chili & ginger sauce:
1.0 Garlic clove
1.0 Red chili pepper
3.0cm Fresh ginger
3.0Tbsp Fish sauce (Nam Pla)
2.0Tbsp Lime juice (freshly squeezed)
4.0Tbsp Water
2.0Tbsp Sugar
Serve with:
Salad, whatever kind you like
Grilled asparagus
Grilled bell peppers
Karin Siöö
Lives in Sweden. Gets inspiration from trips, blogs & international students I meet at work.