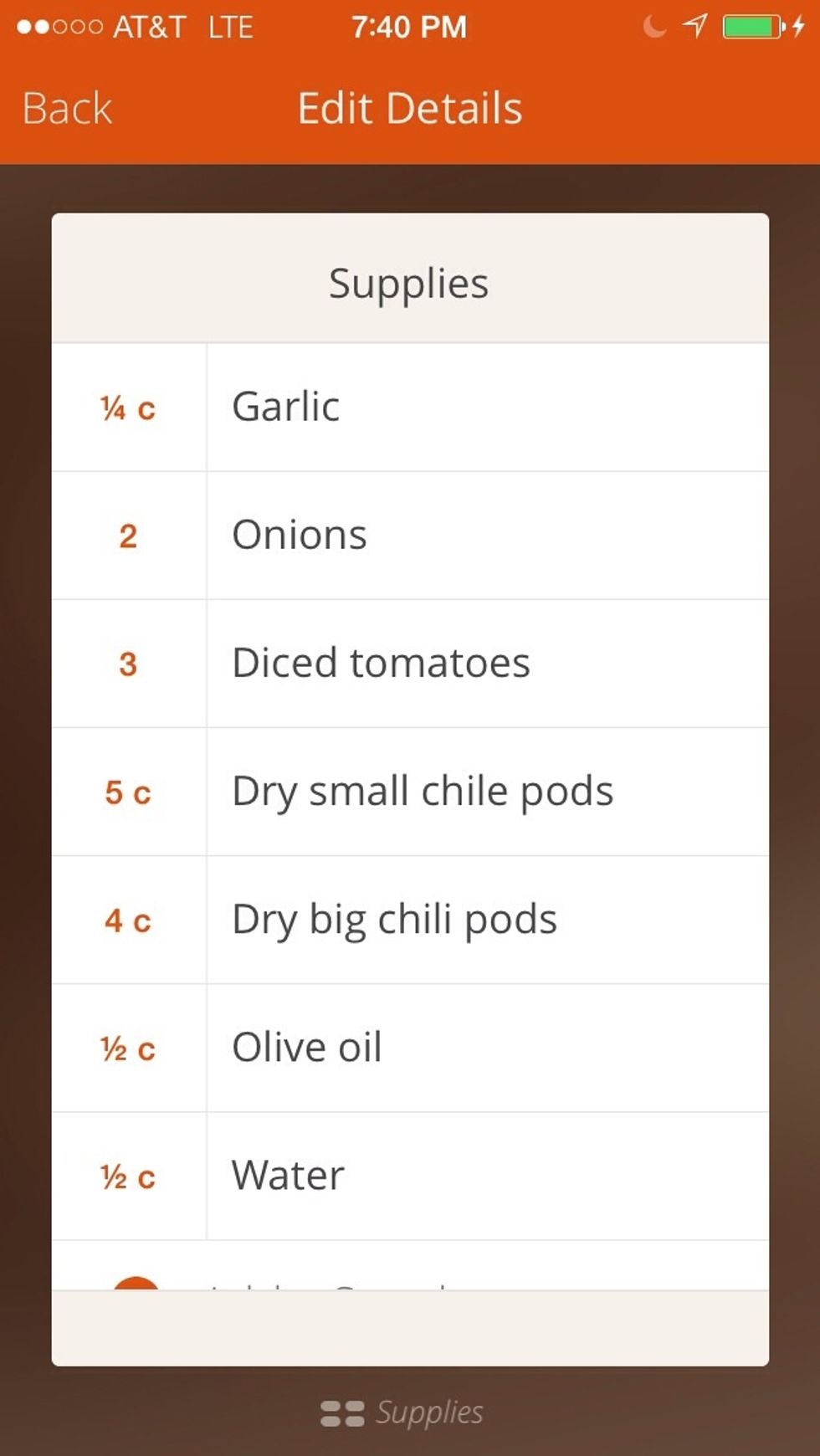 Gather all your ingredients. You need to add cilantro in it too.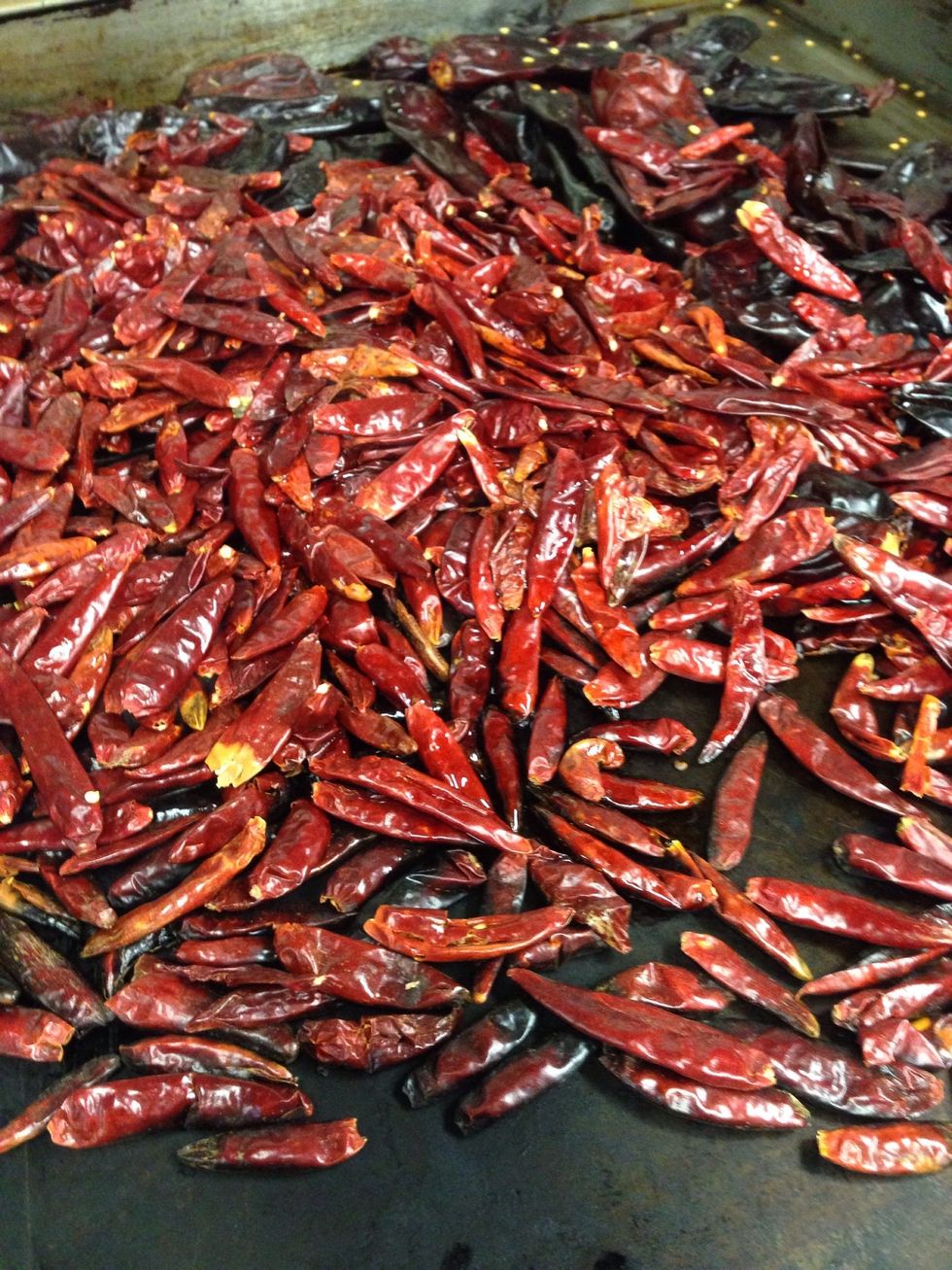 Place both types of your chili and grill it. The longer you grill the chile, the darker the chile will become. Which also will make your salsa color darker.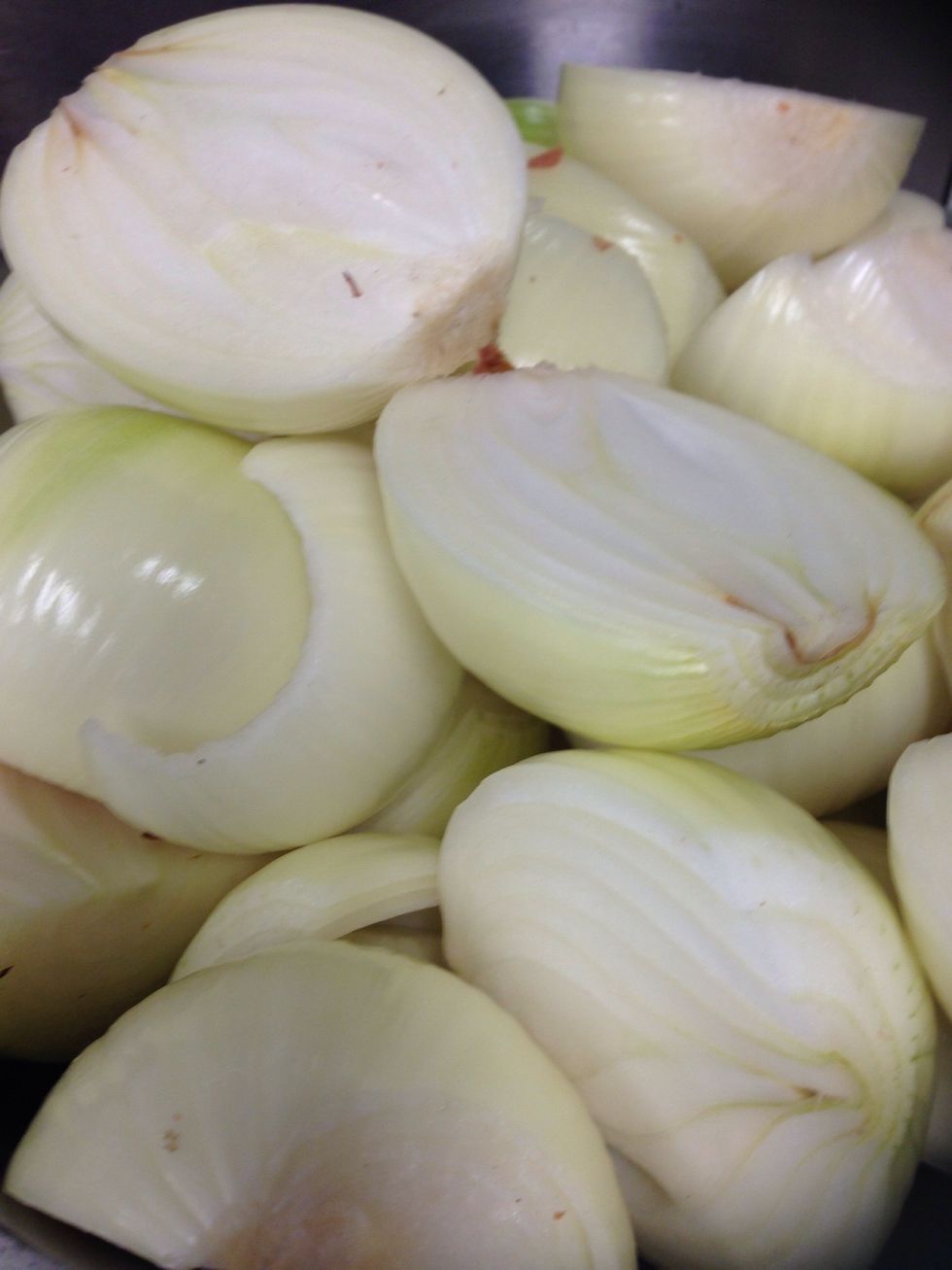 Grab your onion and cut it into half.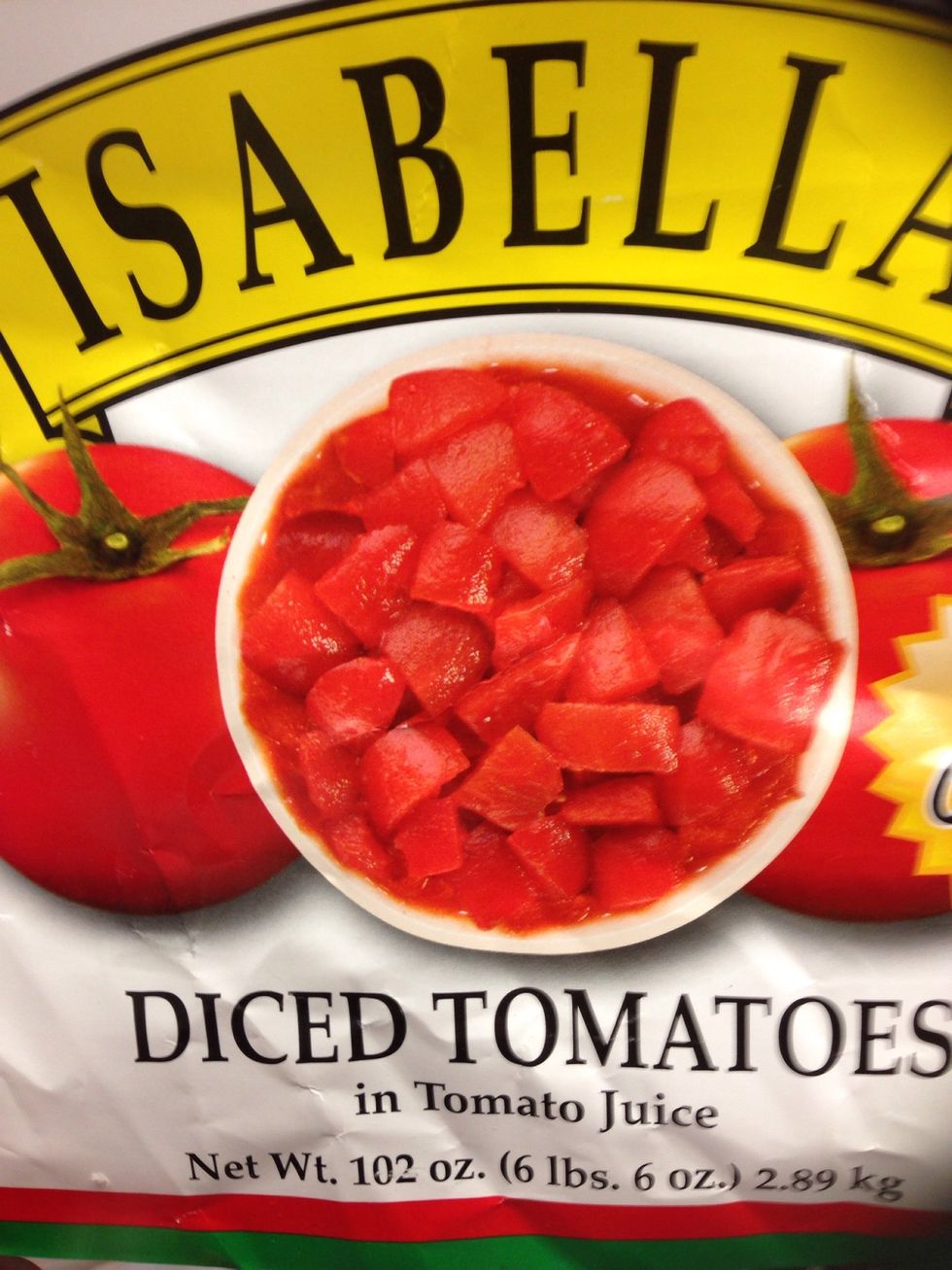 This the can diced tomato that I used.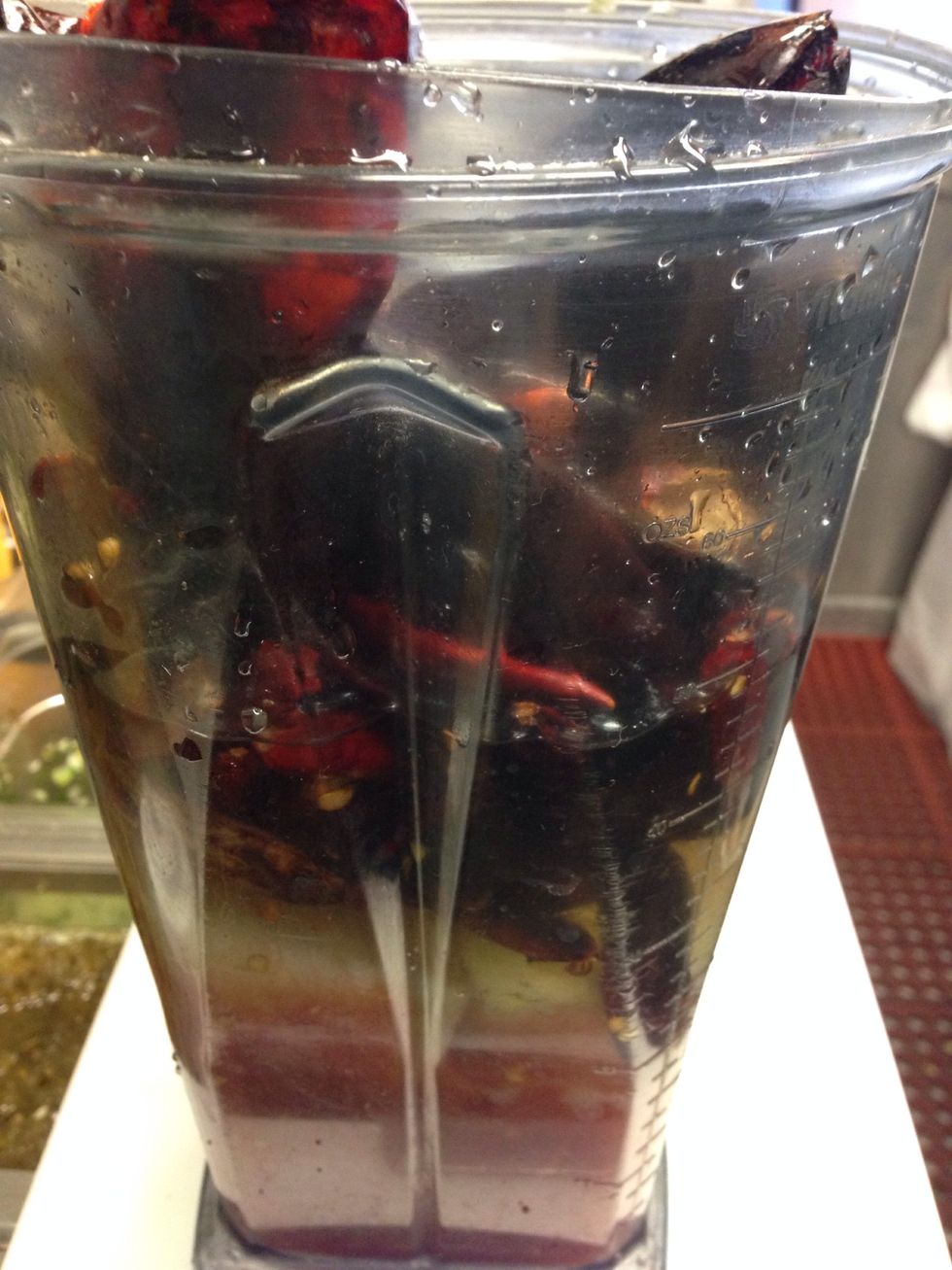 Blend Diced tomatoes, oil, water, chile, and onion. Add 1 tablespoon of salt in it.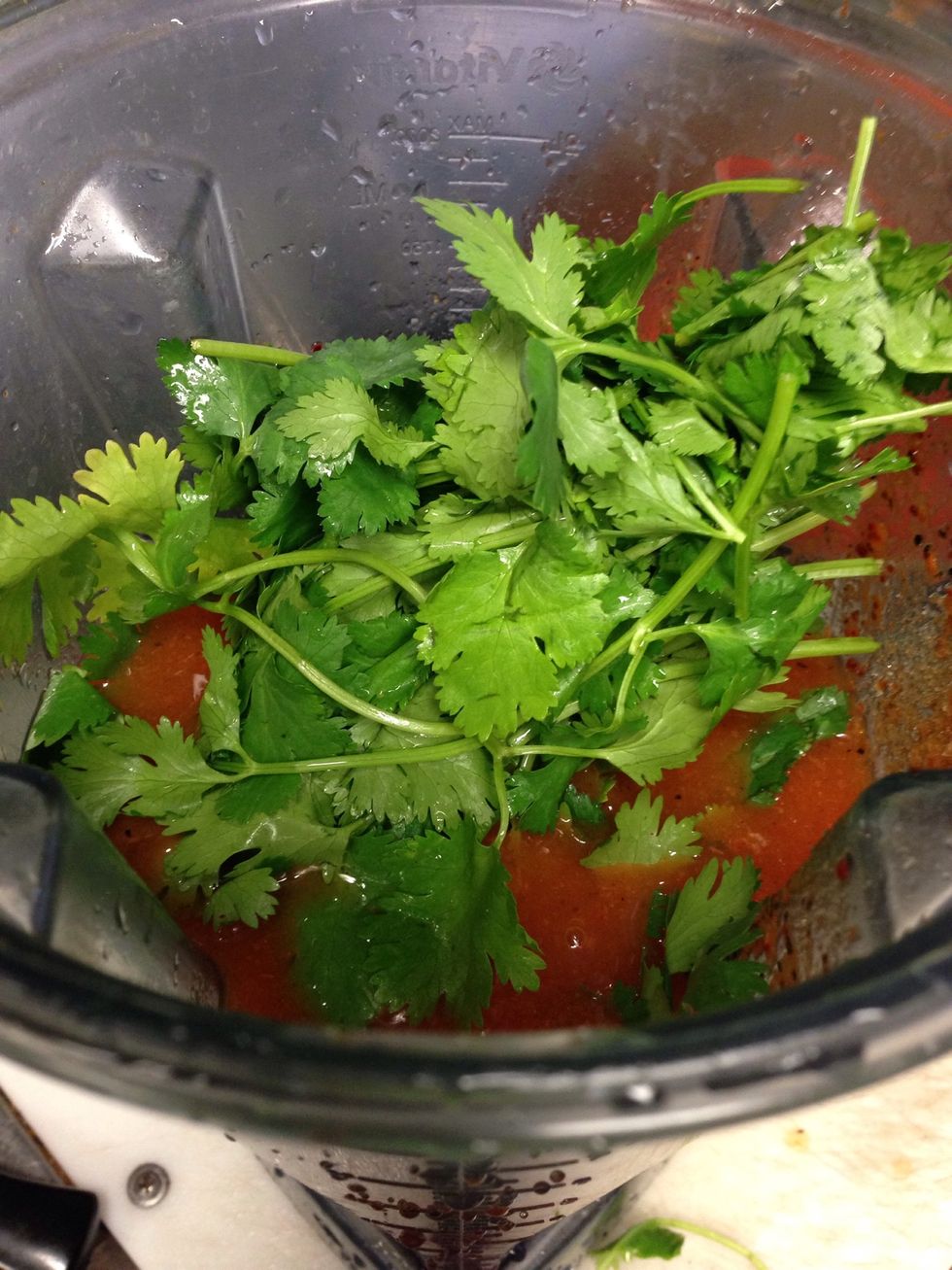 Blend the rest if the ingredients and add cilantro in it.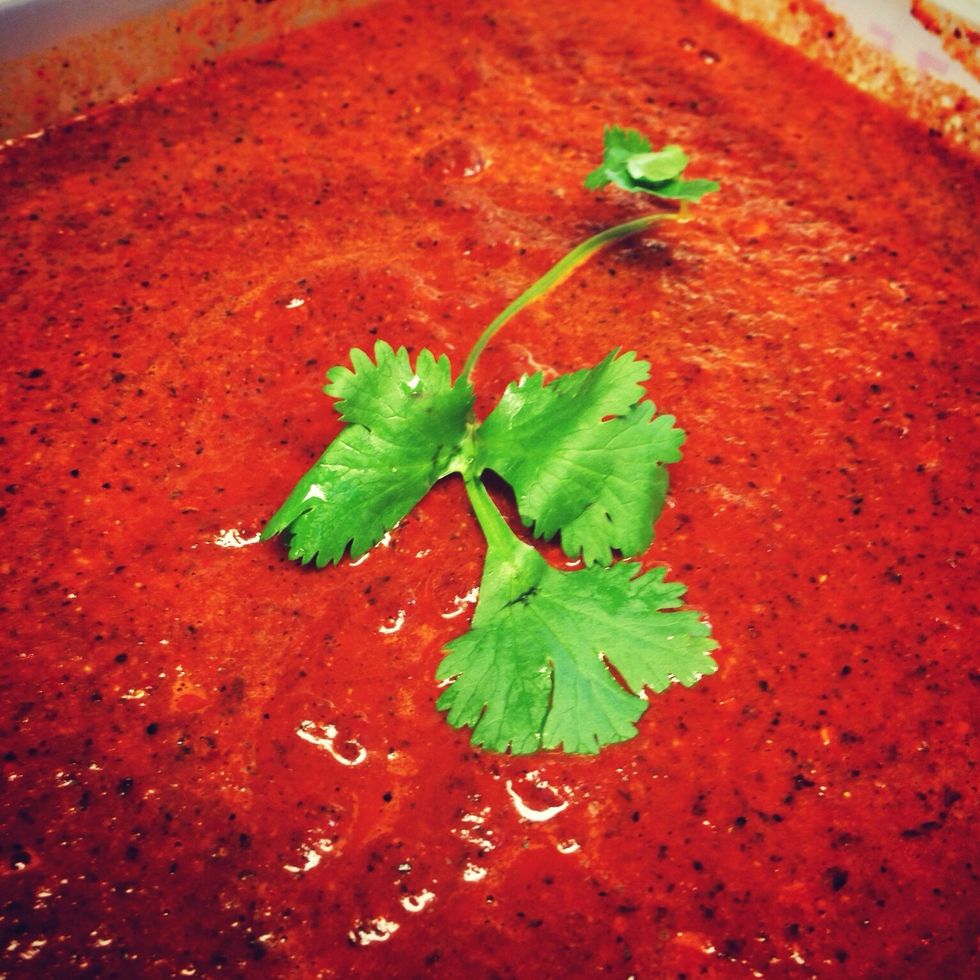 Place it in a container and mix the salsa together. Serve it over taco or burrito.
1/4c Garlic
2.0 Onions
3.0 Diced tomatoes
5.0c Dry small chile pods
4.0c Dry big chili pods
1/2c Olive oil
1/2c Water
Bunch of cilantro