Juice has a lot of calories and sugar, which can really sneak up on you! Soda is also unhealthy, so here's an alternative to both! Cut your juice intake in half with the joy of drinking soda! :)
3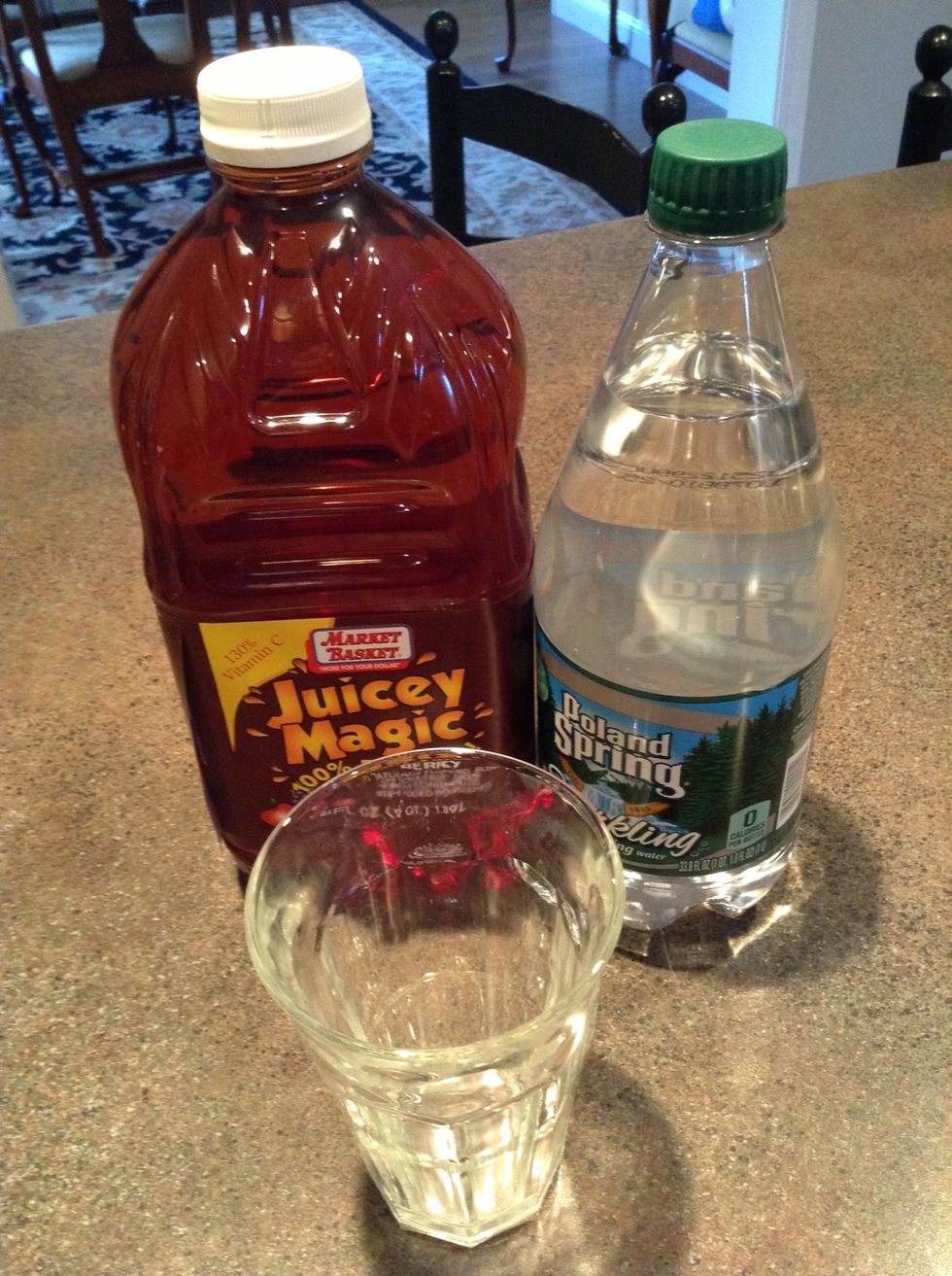 Here's our supplies!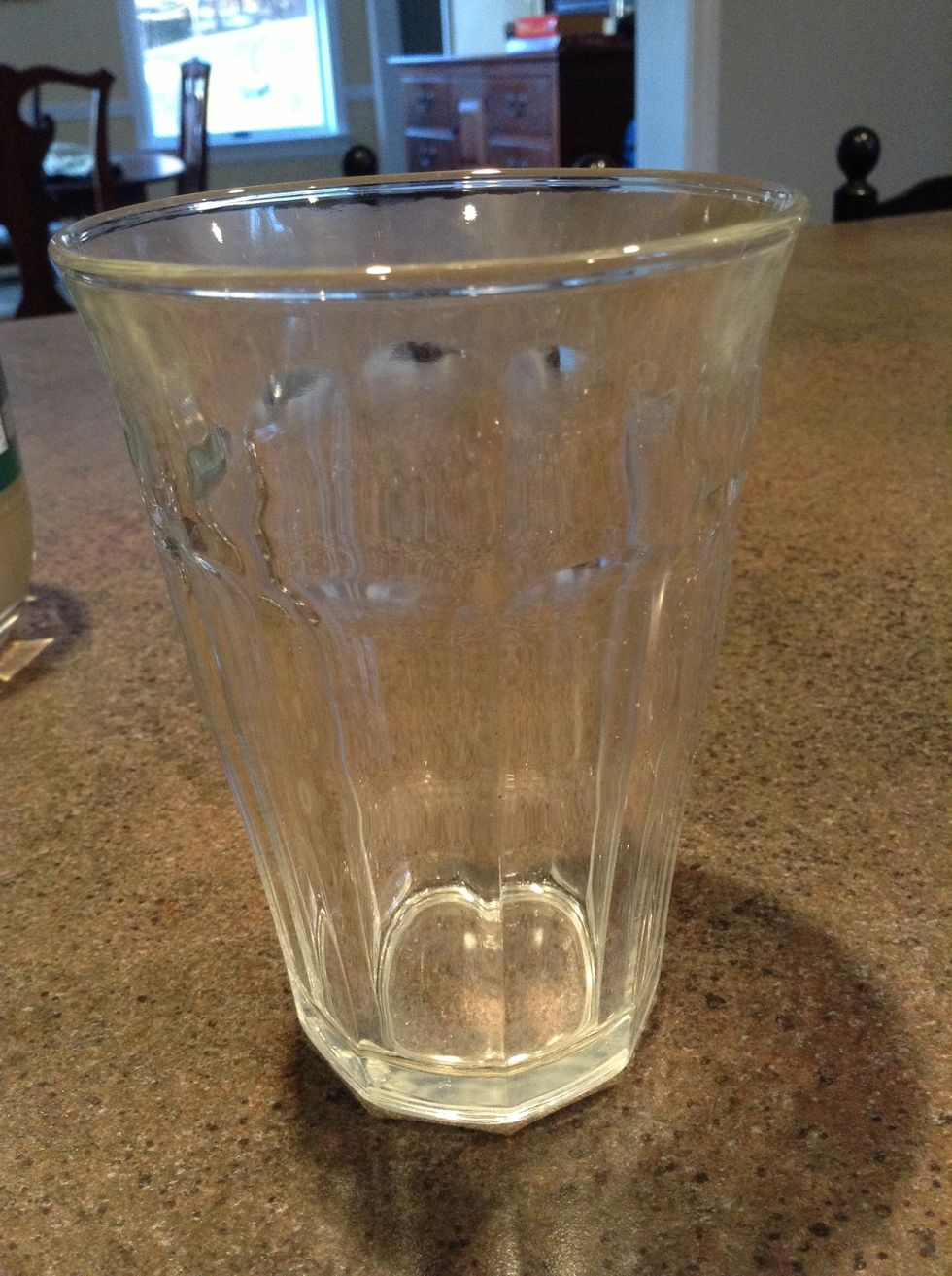 Get your glass ready. You can fill it with ice if you want, but I prefer it without.
NOTE: I prefer sparkling water, but club soda will also work. However, DO NOT use tonic water! It will overpower the juice and ruin it! A bottle of Pellegrino sparkling water is perfect, but I'm out:(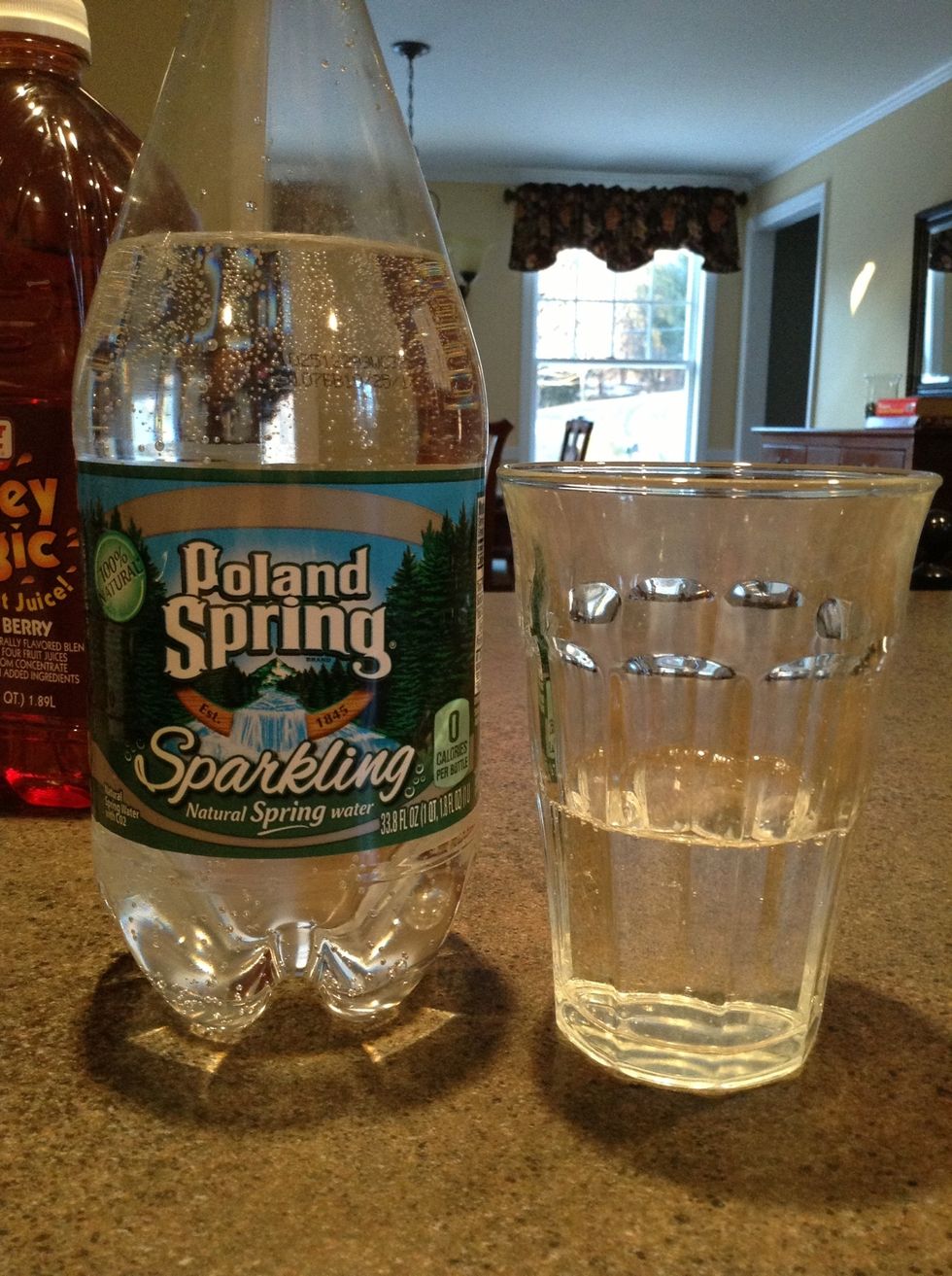 Fill the glass about halfway with your sparkling water. I like a little less, but it depends on how much fruitiness you want to come through. Look at all those bubbles!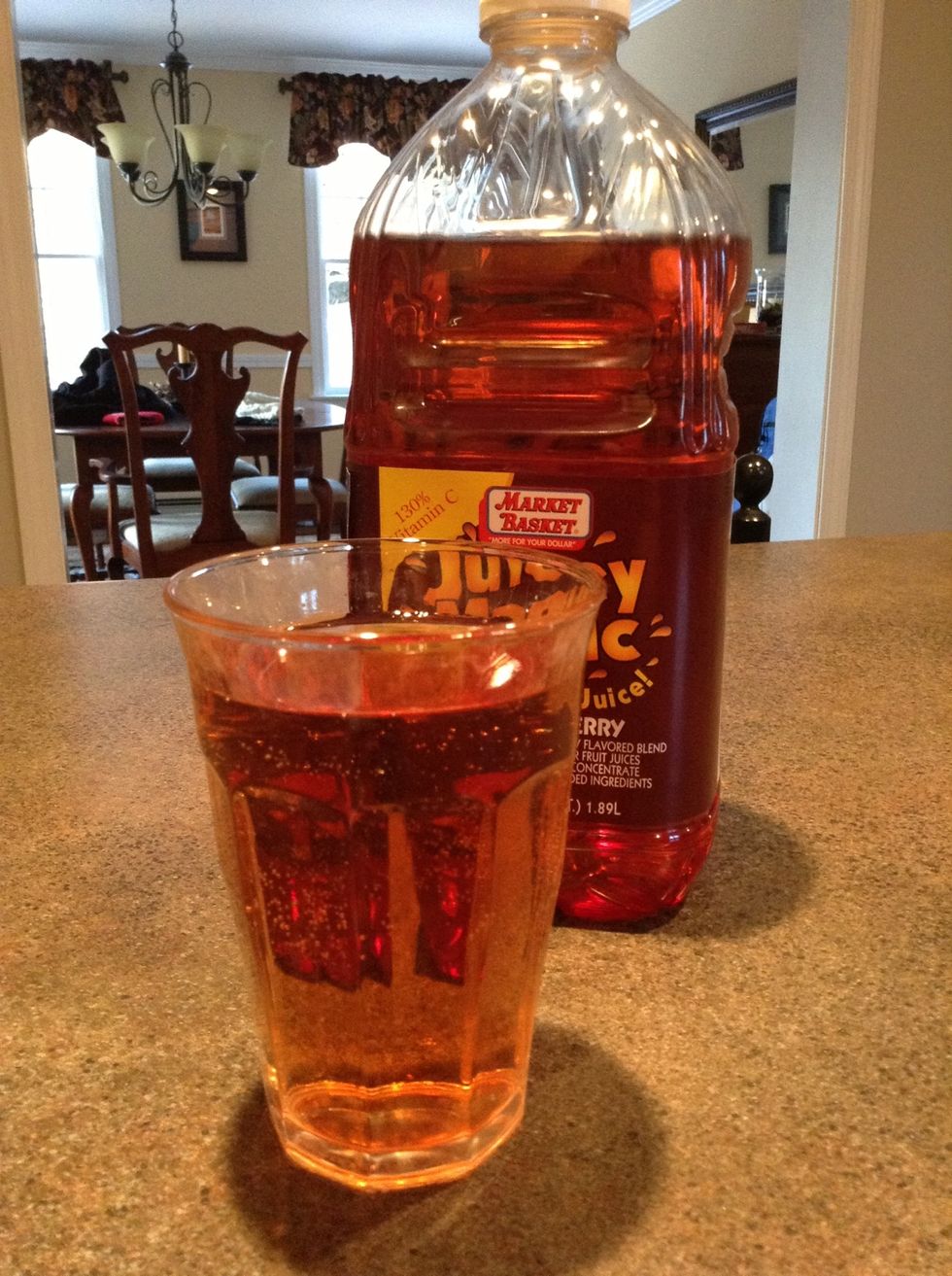 Fill the glass to the top with juice.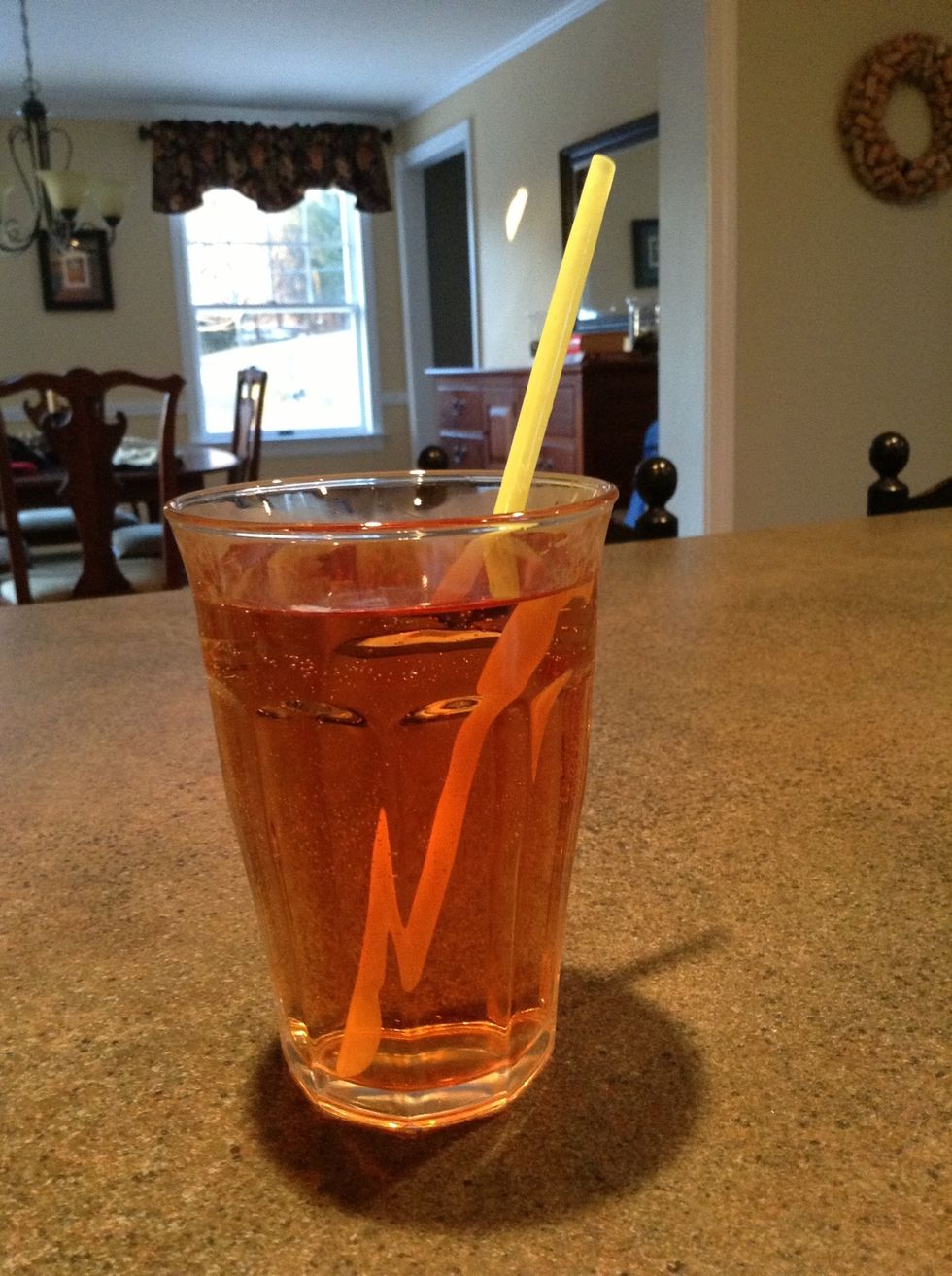 Add a straw if you want, and you're ready to enjoy! :)
This is much better than just watering your juice down, and is nice and fizzy! Healthier and perfect for relaxing after a hard day of school or work :)
Tall glass
Juice (any flavor)
Sparkling water
Straw (optional)
Ice (optional)