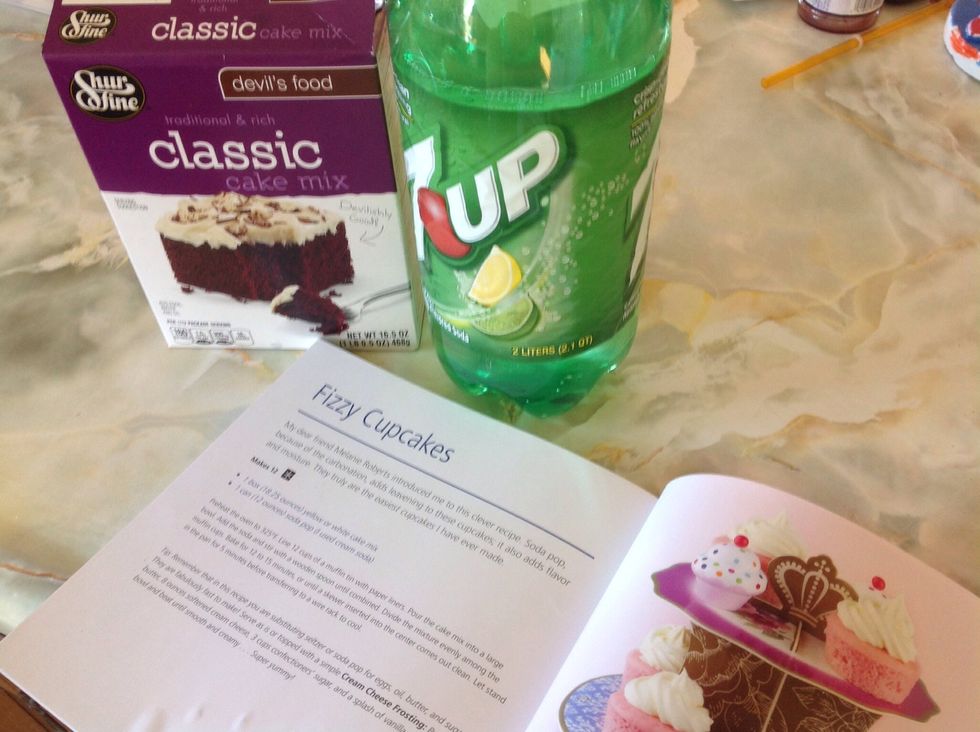 We used this recipe for fizzy cupcakes but made a cake instead - the pop is used instead of egg and oil. You can use any kind of pop - we just like 7up at our house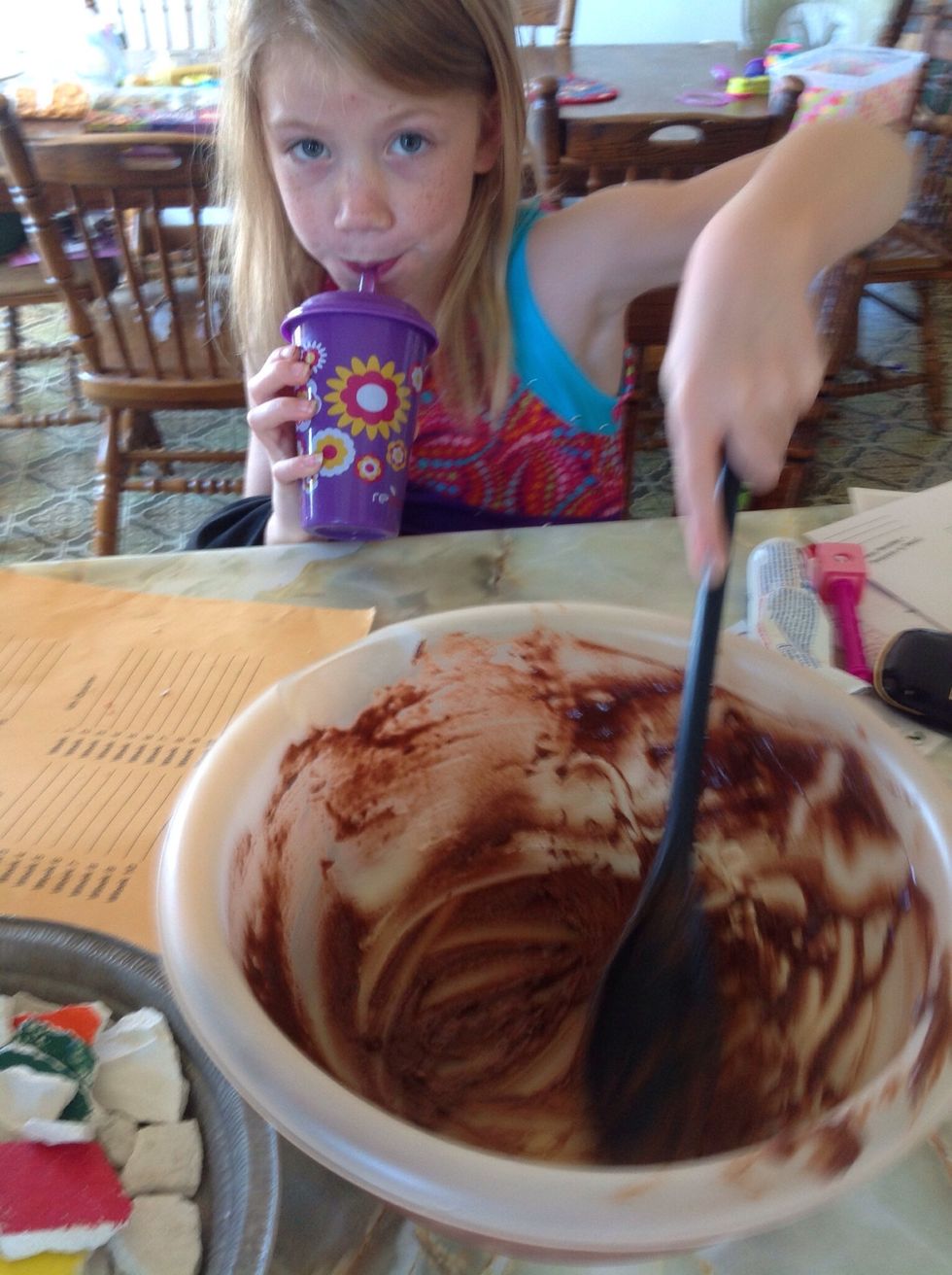 Mix soda and cake mix in bowl - stir - pour in cake pan
Lick the batter off the spoon (optional but essential @ our house)
Bake cake in oven - follow instructions on cake mix box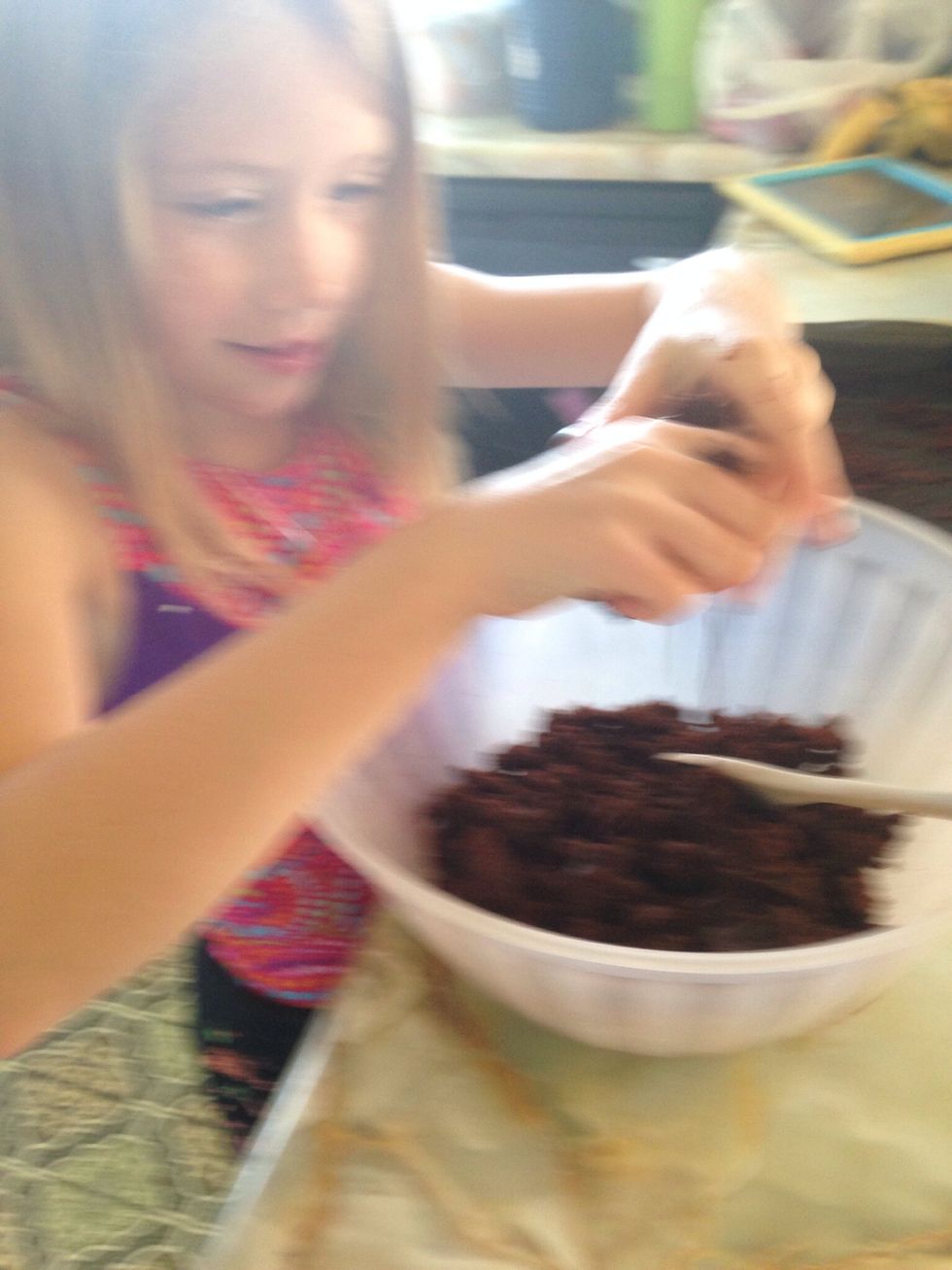 Let cake cool (answer is the cake cool about 20 times) Crumble into pieces in a bowl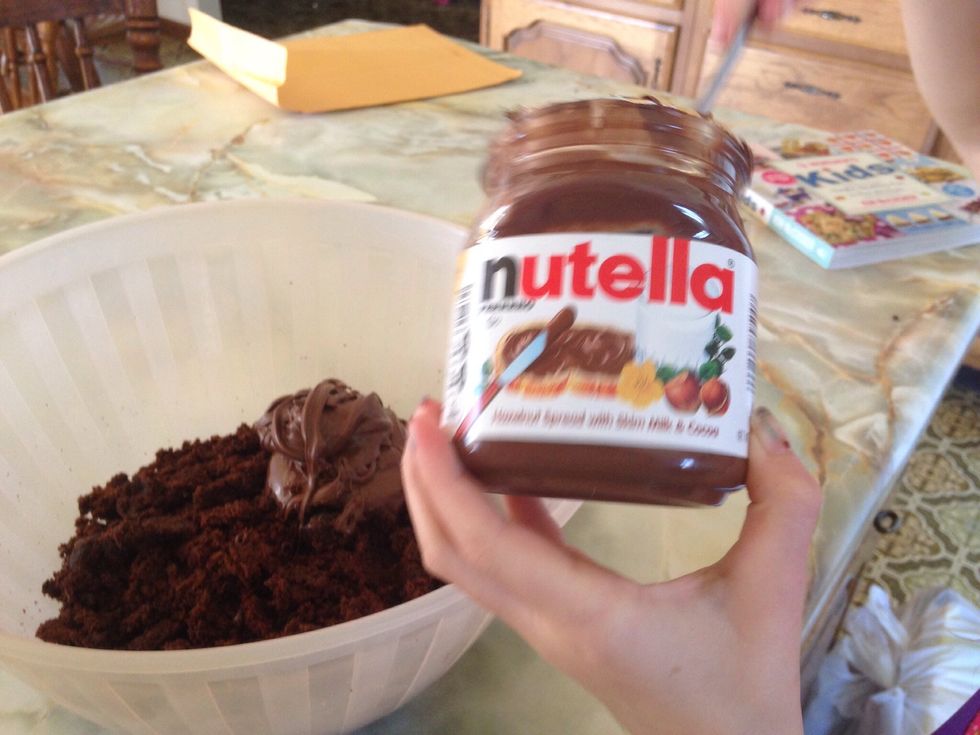 Add Nutella (or frosting to cake crumbles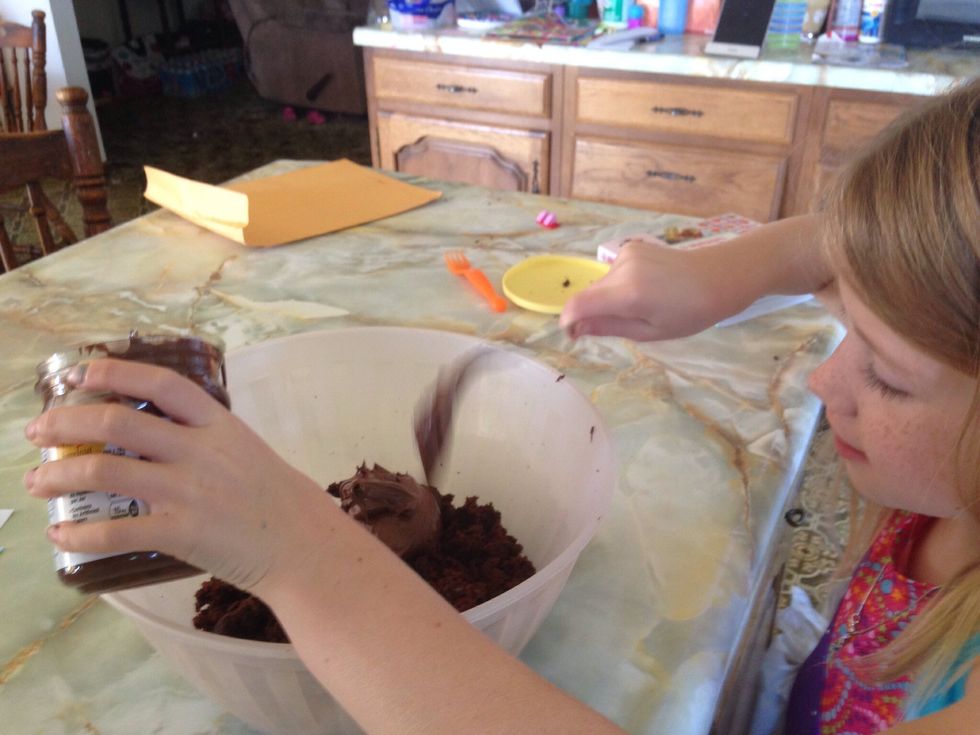 Mix Nutella and crumble cake together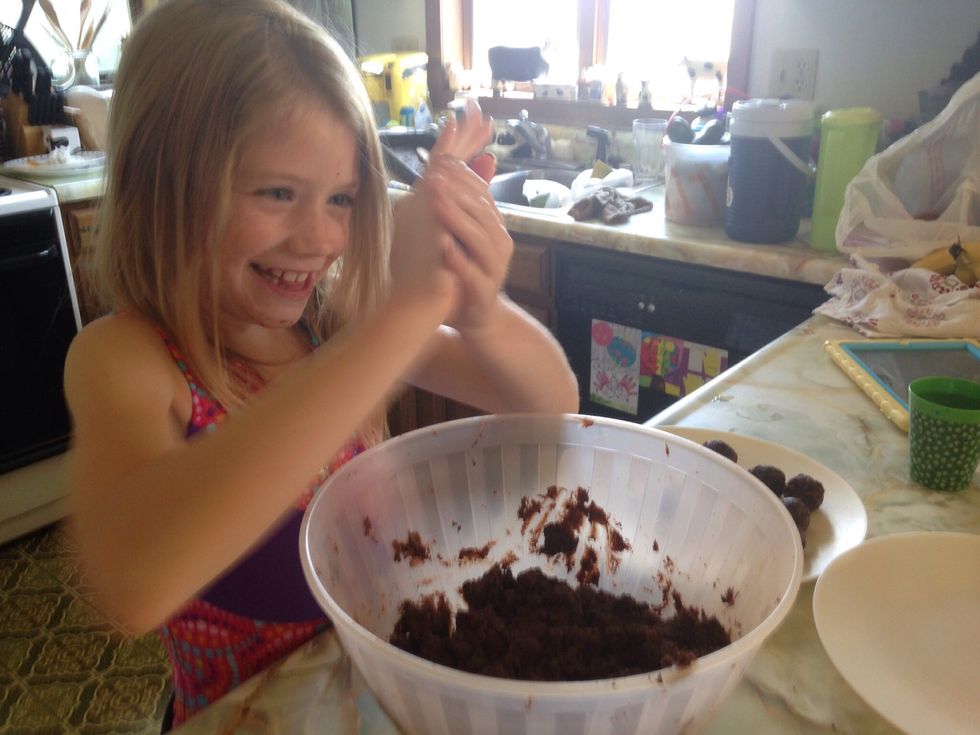 Get your hands dirty! Roll cake into balls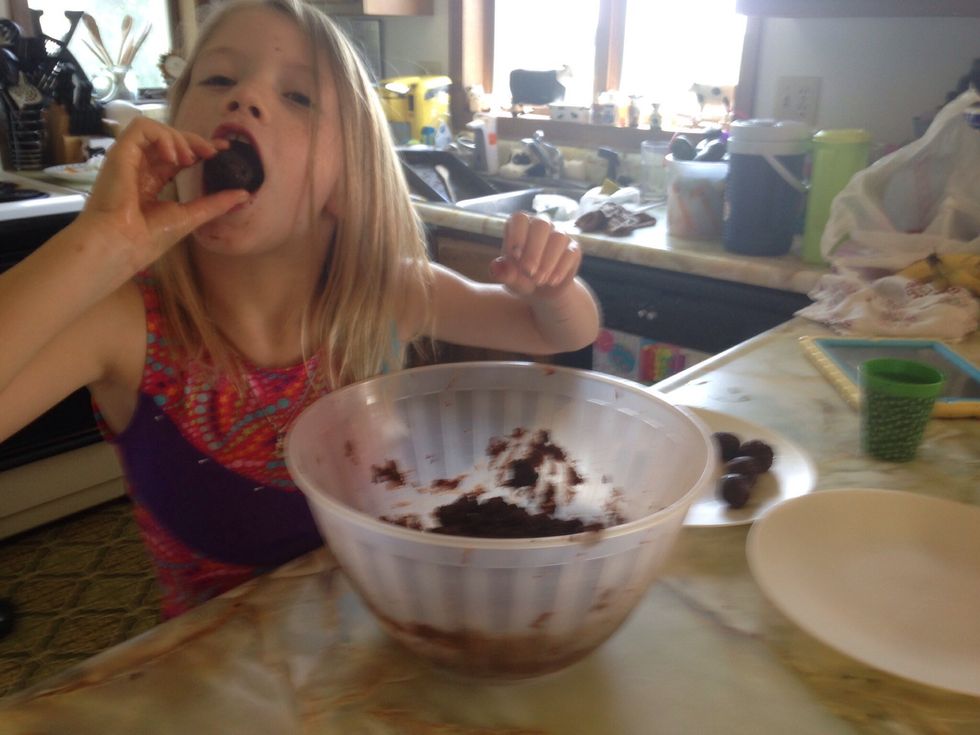 Try not to sample them all before you refrigerate for a few hours (we are going to try to put in freezer next time so they will stay together a little better for dipping)
Ingredients for dipping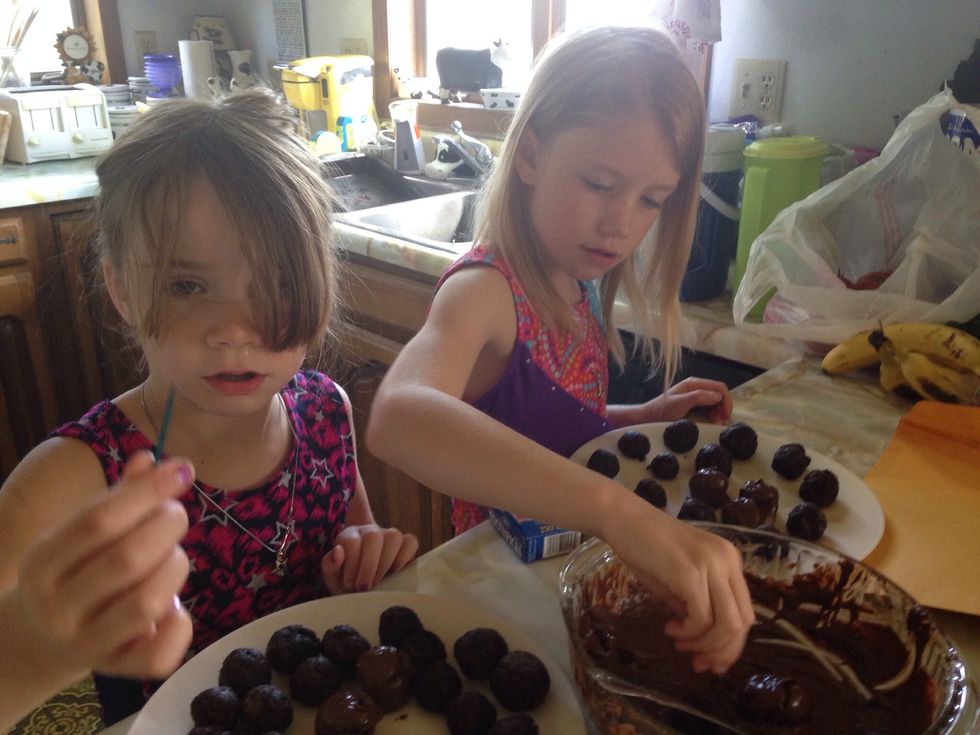 Roll cake balls in the melted chocolate (we are going to make sure to put wax paper down on plate as they really stuck to just the plate)
SPRINKLE to decorate - not sure how the candy cane sprinkles came out in the fall, but they did ;)
Let chocolate harden and ENJOY!
12.0oz Pop (any kind)
1.0 Cake Mix
1.0 Nutella or Frosting
1.0 Chocolate chips
4.0Tbsp Butter
64.0bnch Giggles
3.0Tbsp Milk
Melissa Kane
I am a mom, farm wife, and teacher. I love to create things and I recently started blogging about life on our family owned dairy farm & living life w/ PPD!