Here's a quick & easy way to make one of my favorite appetizers! It's also great if you're waiting for dinner guests to trickle in or need to hold off hungry family members while making dinner!
20
Get all of your ingredients together. Generally I use 1.5 - 2 avocados. Make sure they're ripe and yield to gentle pressure.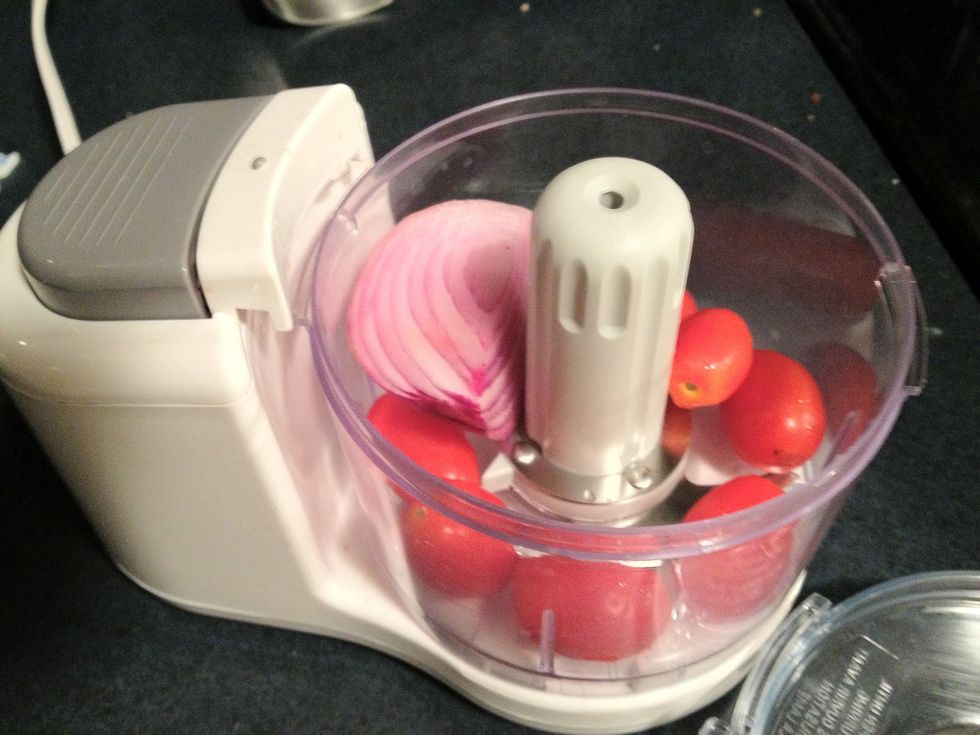 Blend the onion & tomatoes in a food processor. You can chop them if you prefer but this takes 10 sec. Cherry or grape tomatoes work well since they don't leave a lot of juice or water down the guac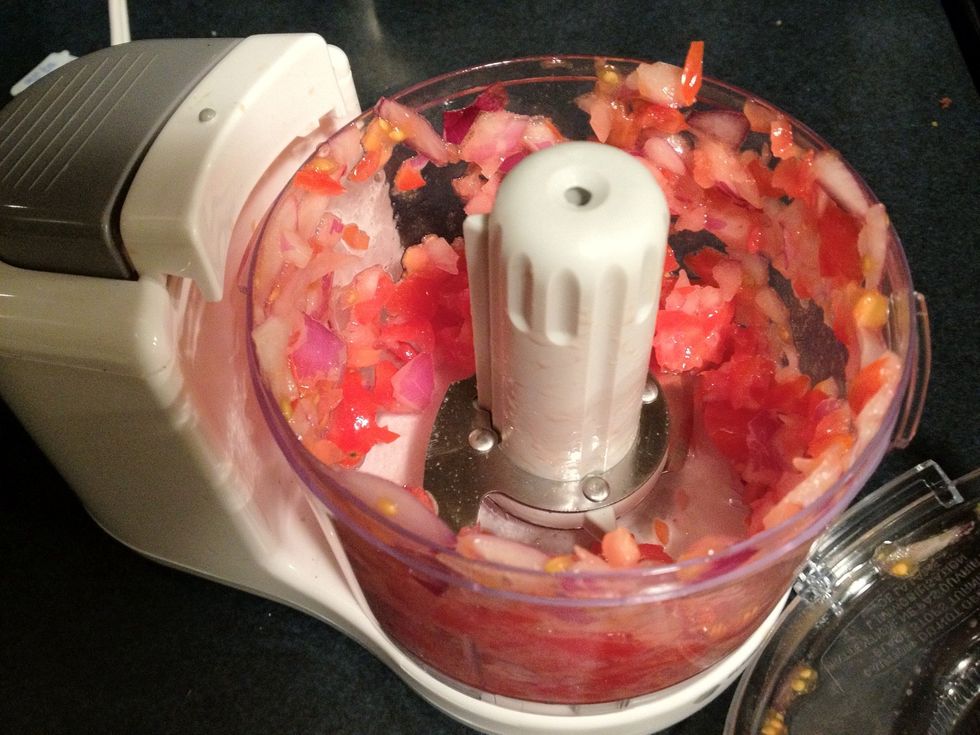 Blend for 5-10 seconds until the onions and tomatoes are cut up nicely but not a paste!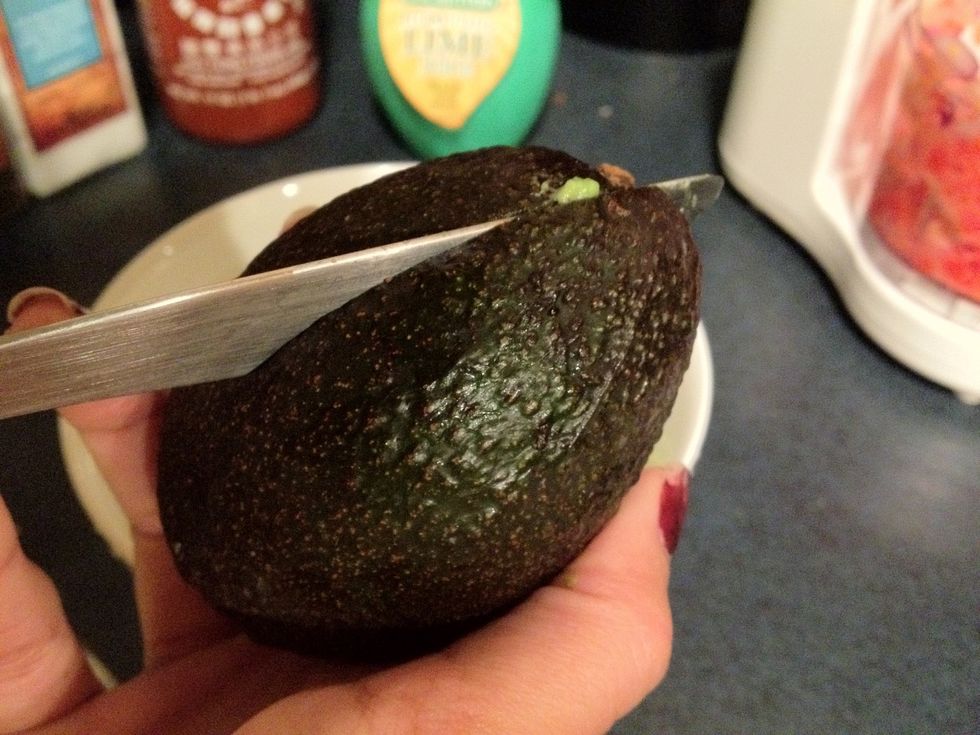 Slice the avocados in half. I find it's best to cut down to the seed and work the knife around until the two halves twist apart easily
Slice up the avocados and then spoon them out into a bowl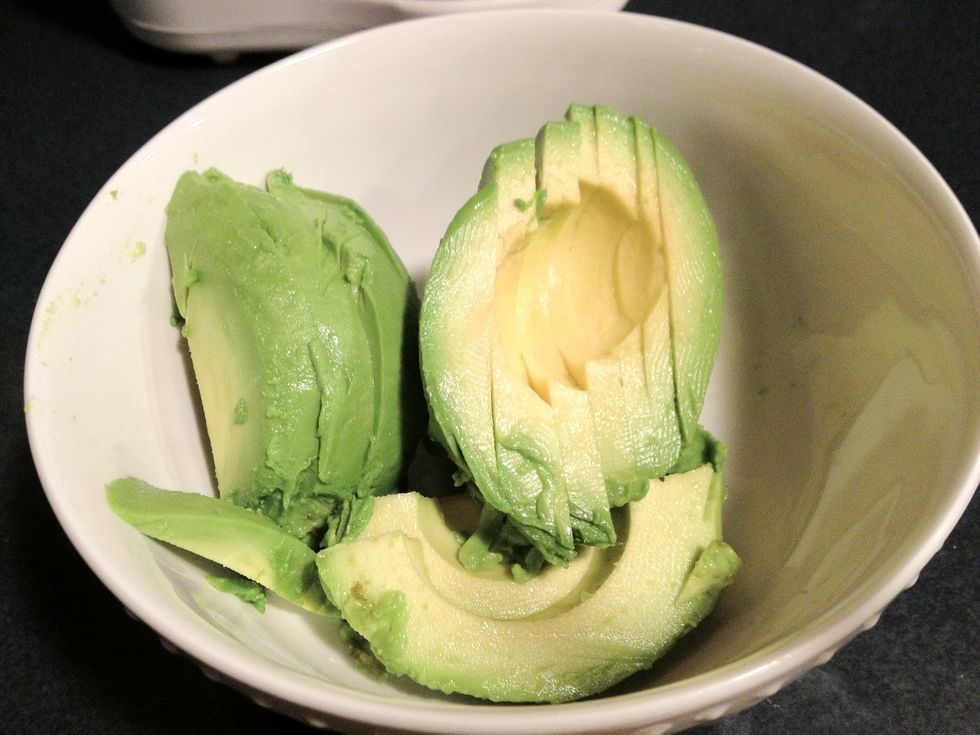 Over halfway there...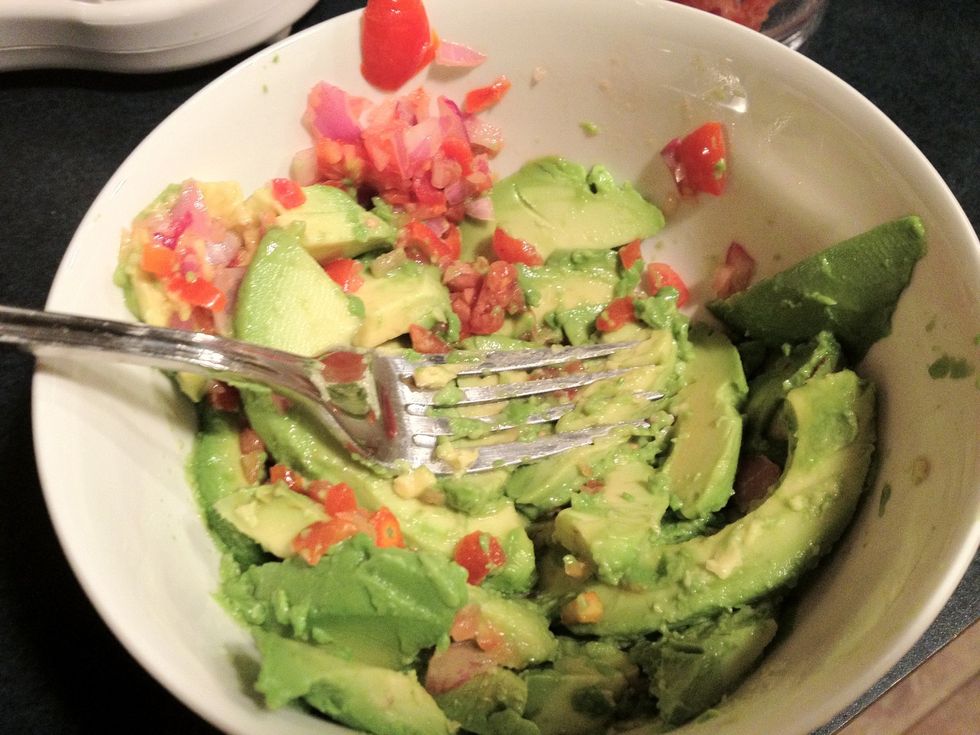 Mash up the avocado into coarse pieces with a fork. No need to overdo it. (I added some of the onion-tomato mix before mashing but it may be easier to mash the avocados alone)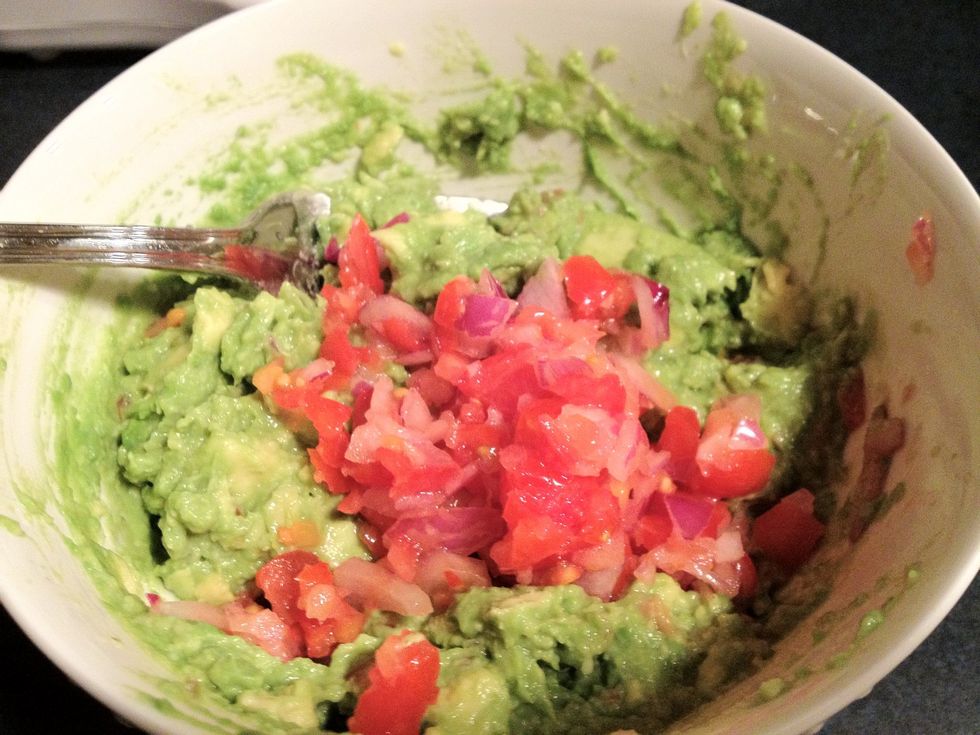 Now mix in the onion-tomato mix (or the rest of it if you added some earlier)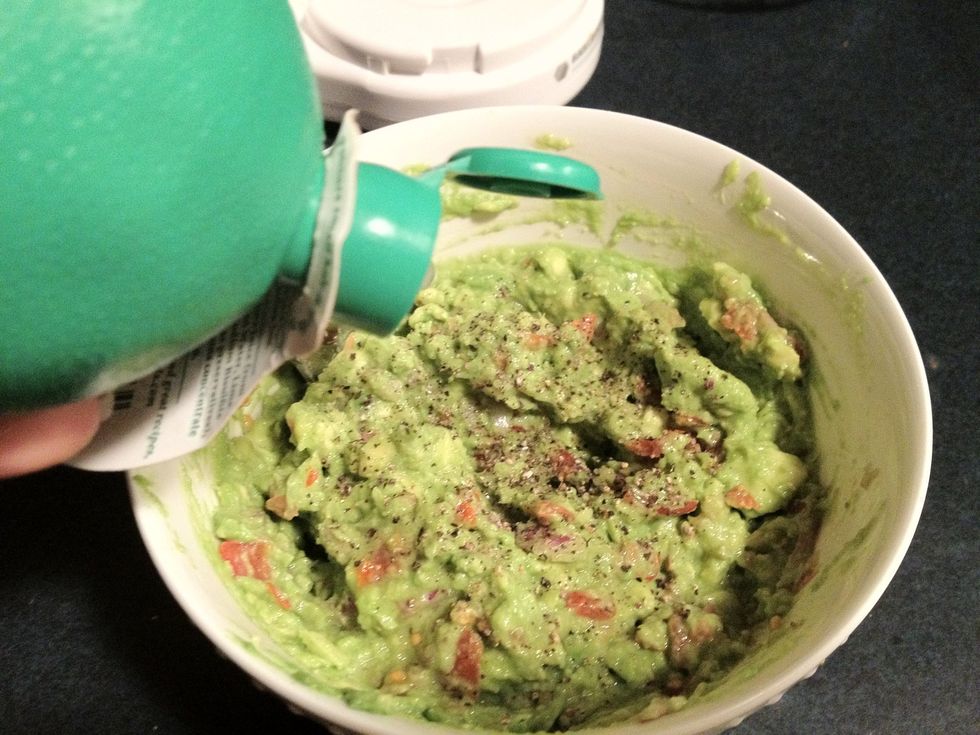 Add salt, pepper & lime juice to taste. I prefer grinding sea salt (7-10 turns) and fresh pepper (3-5 turns) since it tastes fresher. Real limes are great but store bought lime juice works just fine.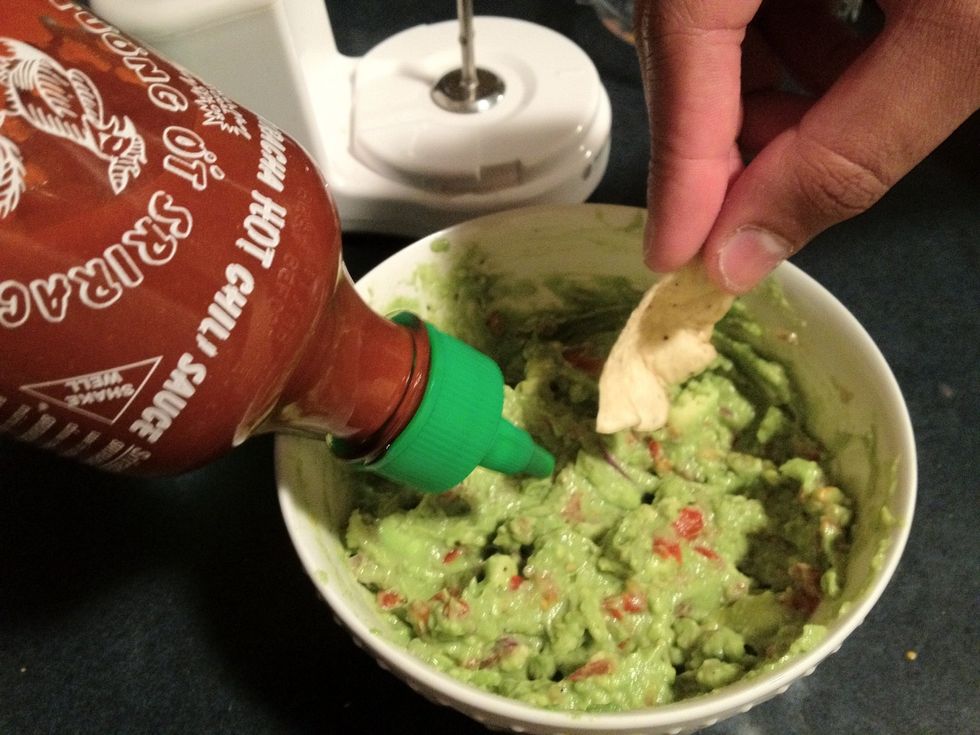 If you like a little kick, I opt to add Sriracha sauce to taste! ... As you can see, some people can't wait 5 minutes and are ready to taste-test the guac ;)
Mix well and tweak to your liking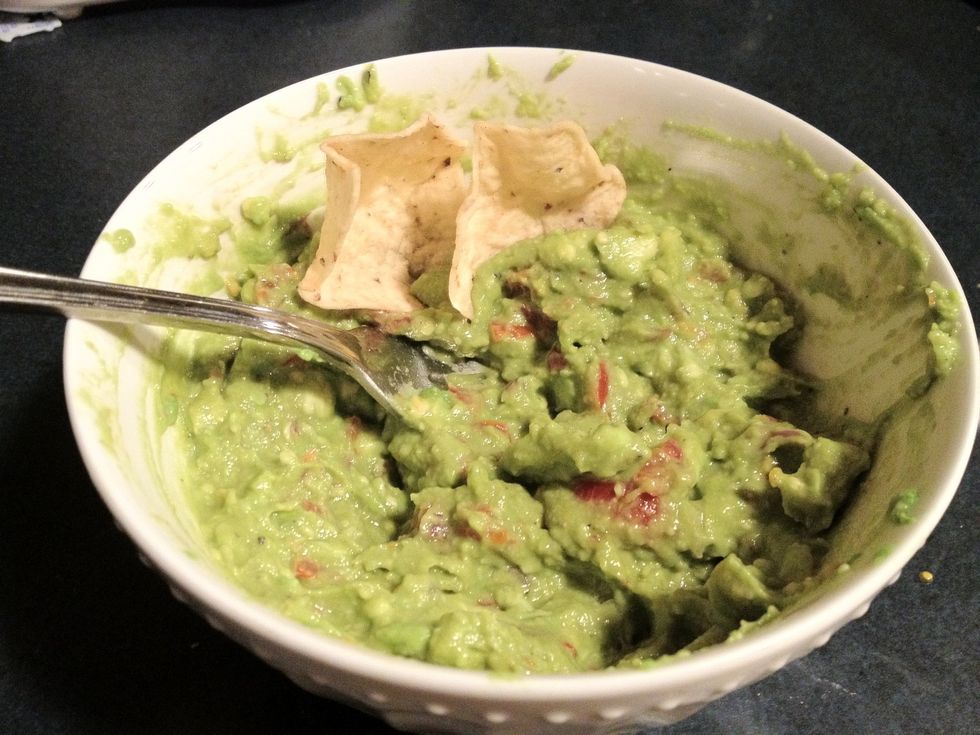 Serve with tortilla chips and enjoy :)
2.0 Avocados
6.0 Cherry or grape tomatoes
1/4 Red onion
2.0Tbsp Lime juice
2.0tsp Salt grinder
1.0tsp Pepper grinder
1.0Tbsp Sriracha sauce