Put in the blander 3 roasted tomatoes, half cup cilantro, 4 garlics, 1 roasted onion, 3 chili guajillo
Clean de fish (if you can thell in the fish market to clean inside its better) leave the scale
Put the fish open in a iron rack, spread the butter in all the fish, seasoning with salt and pepper. Then put some tomatoes, onion and cilantro on the fish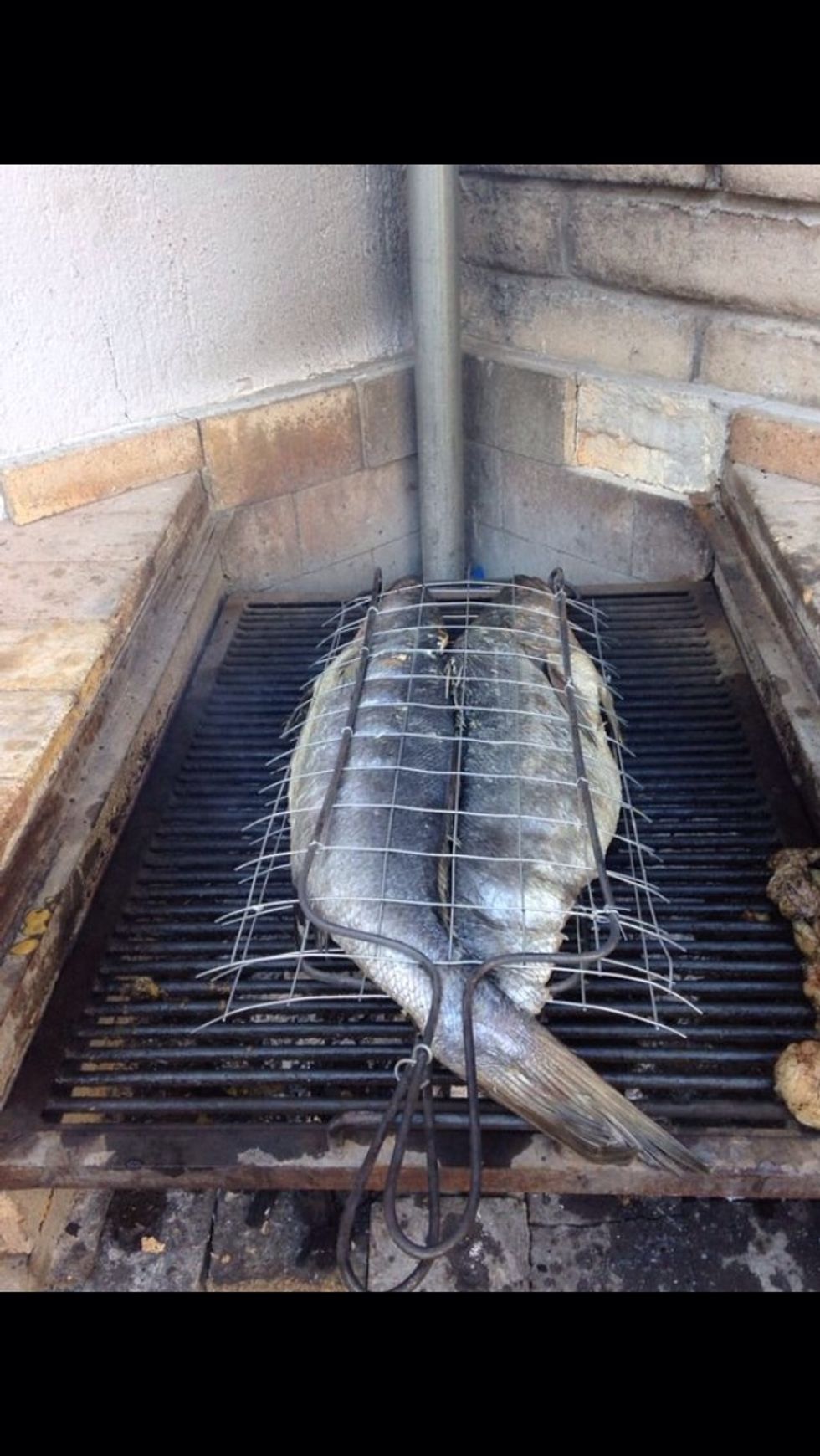 Put the fish with the meat facing down for about 10 min.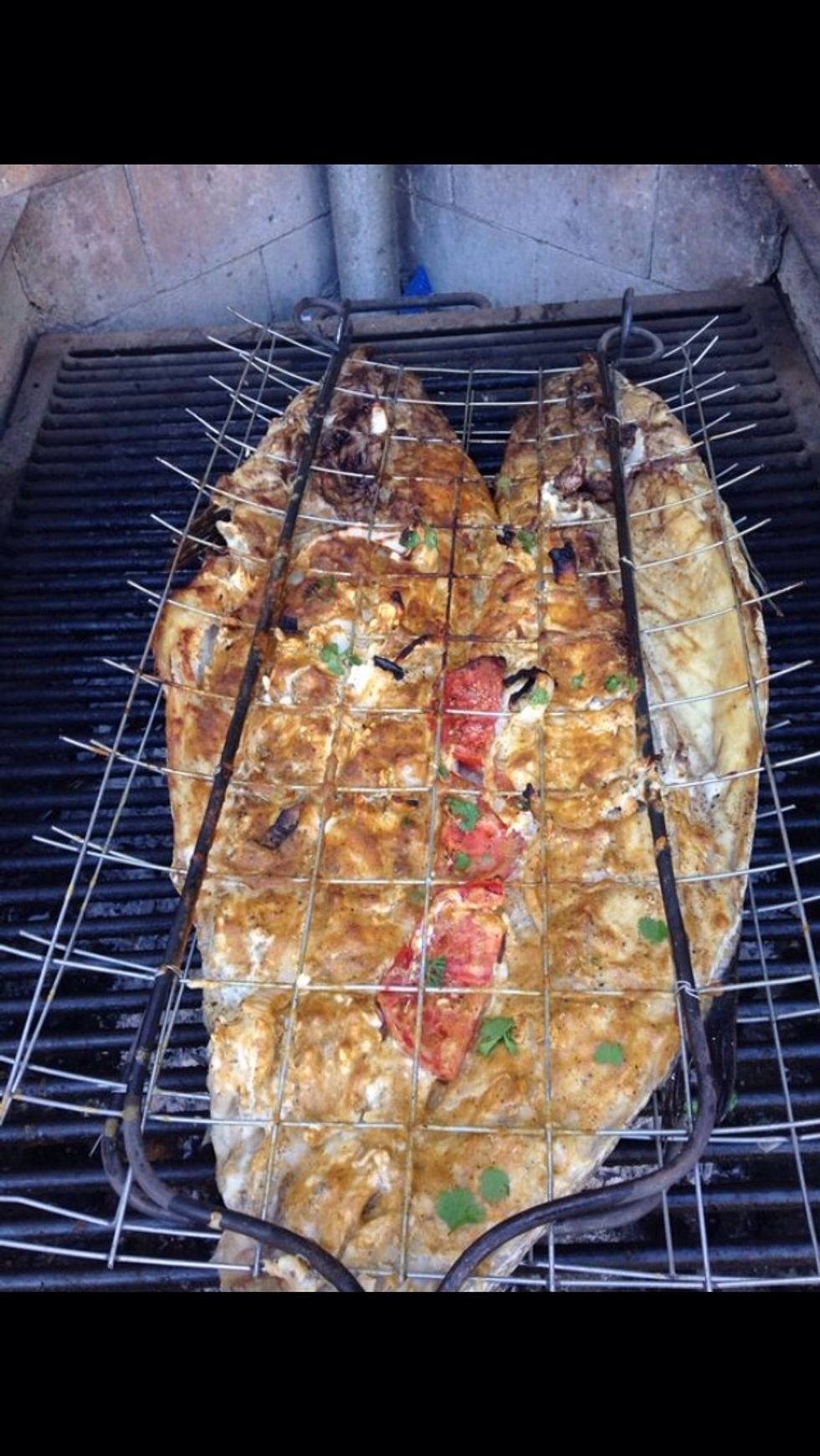 Then with the brush put some of the souce in all the fish and turn down again
You can turn every 10 - 15 min to put more sauce with the brush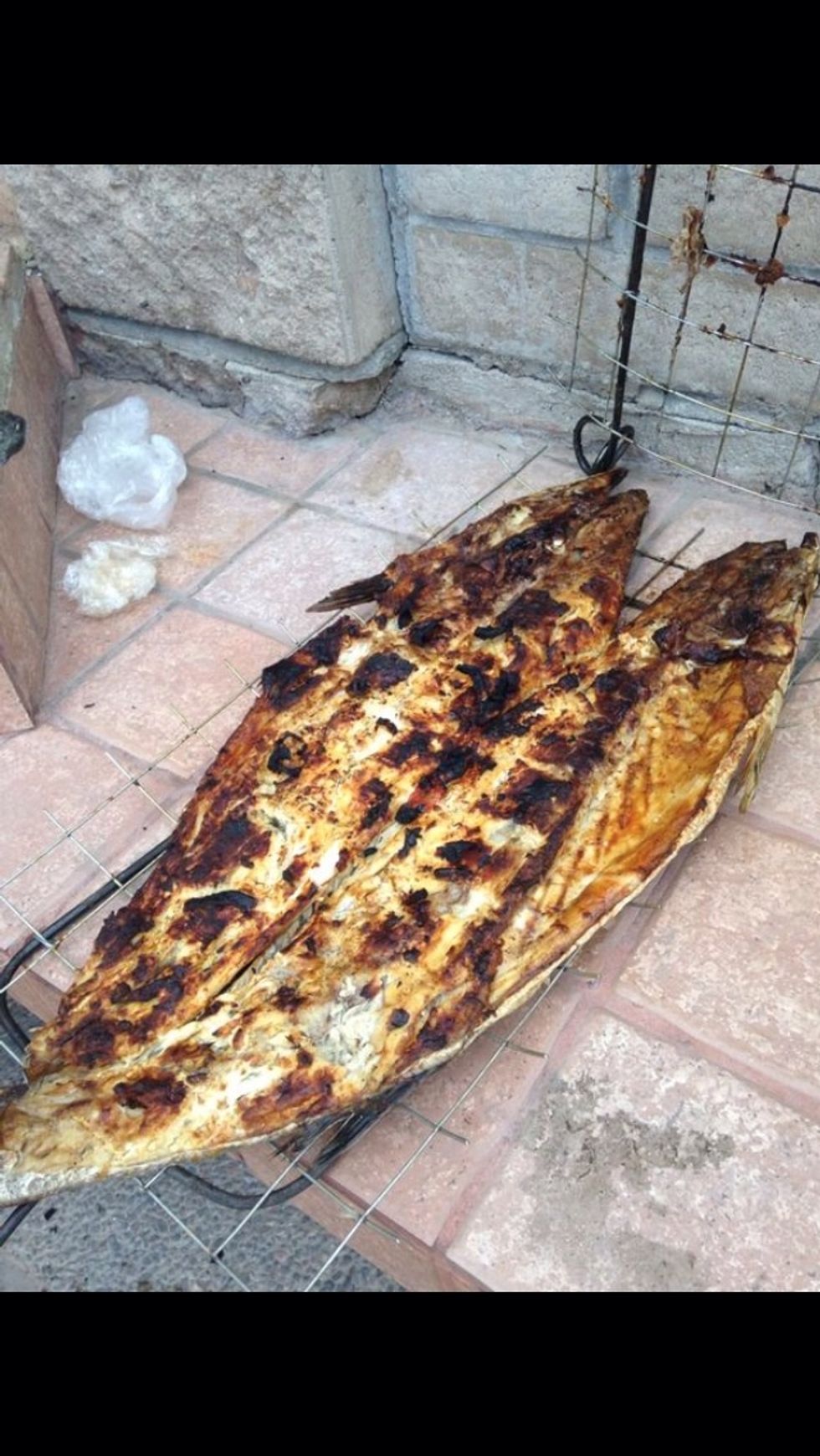 Then in about 40-50 min (depends on the tick of the fish) the fish is done!
This fish was a "cabicucho" this was for 9 pounds for 12 - 14 people, sorry i forgot to take the pictures for the firststep but if you have questions feel free to ask!
3.0 Tomatoes
2.0 Onion
1.0 Cilantro
2.0c Butter
1.0 Brush
3.0 Chili guajillo
3.0part Garlic
Hermosillo, Sonora, Mexico