Grind the coconut, Kashmiri chili, serrano chili, garlic or shallots, turmeric, ginger, and water together in a blender or food processor until you have a smooth paste.
Set the coconut paste aside. Heat 2 Tbs of oil in a skillet or kadhai. Add in the fenugreek seeds, and curry leaves or bay leaf and stir them around for about 1minute.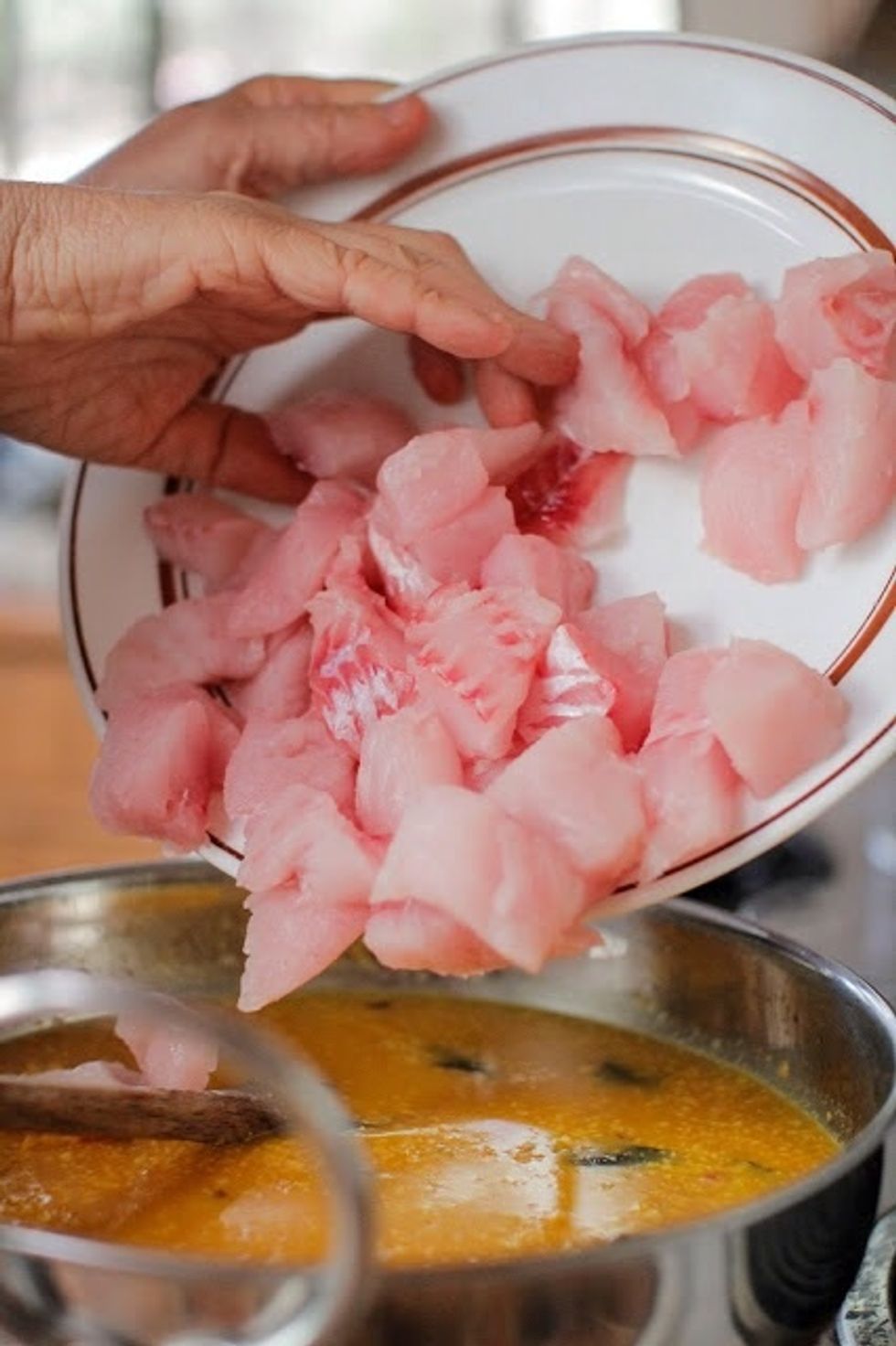 Add the coconut paste.Fry it until the oil seeps to the top and the mixture is cooked. add in the 4 cups of water, the fish...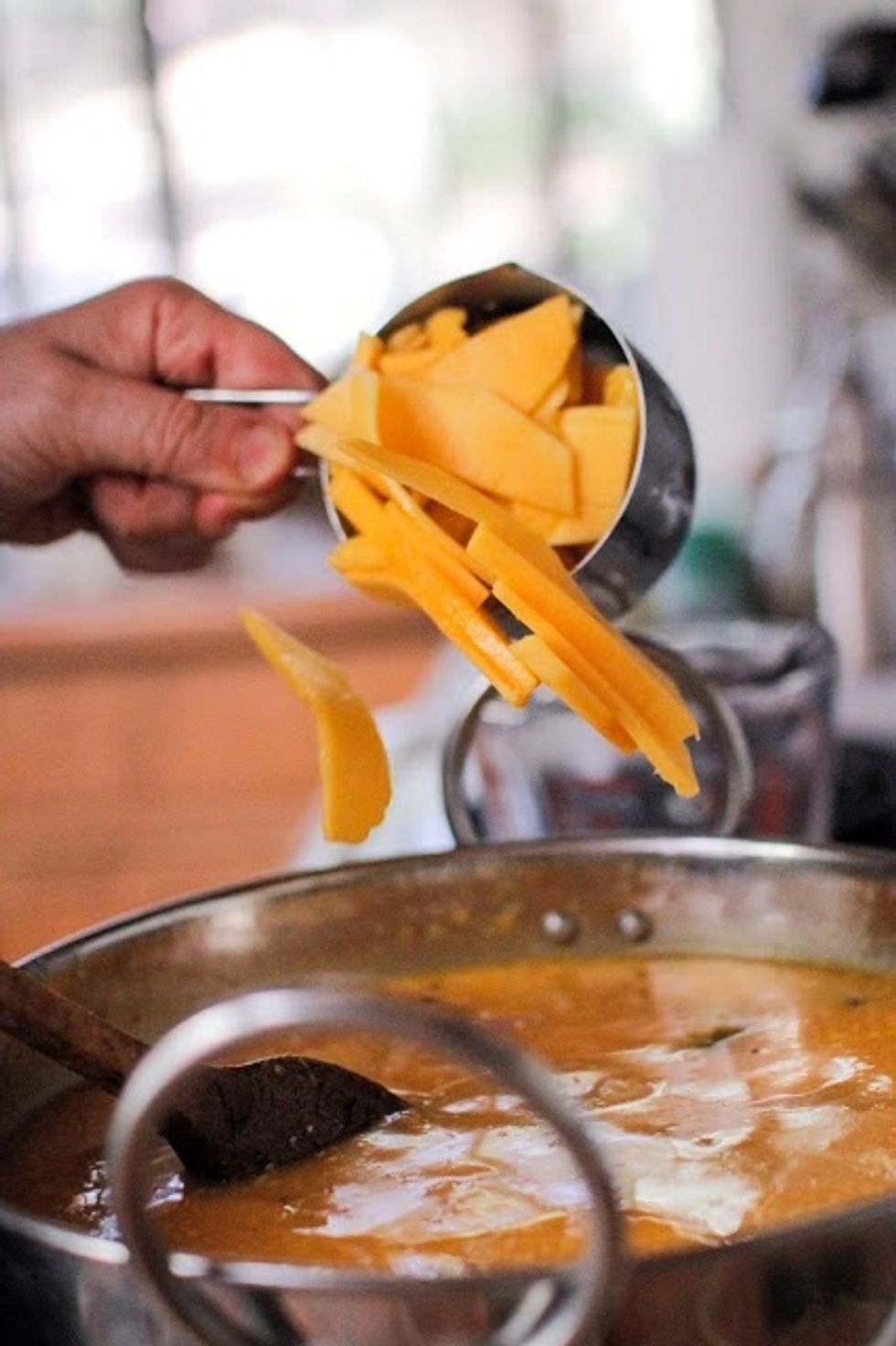 ...mango and salt.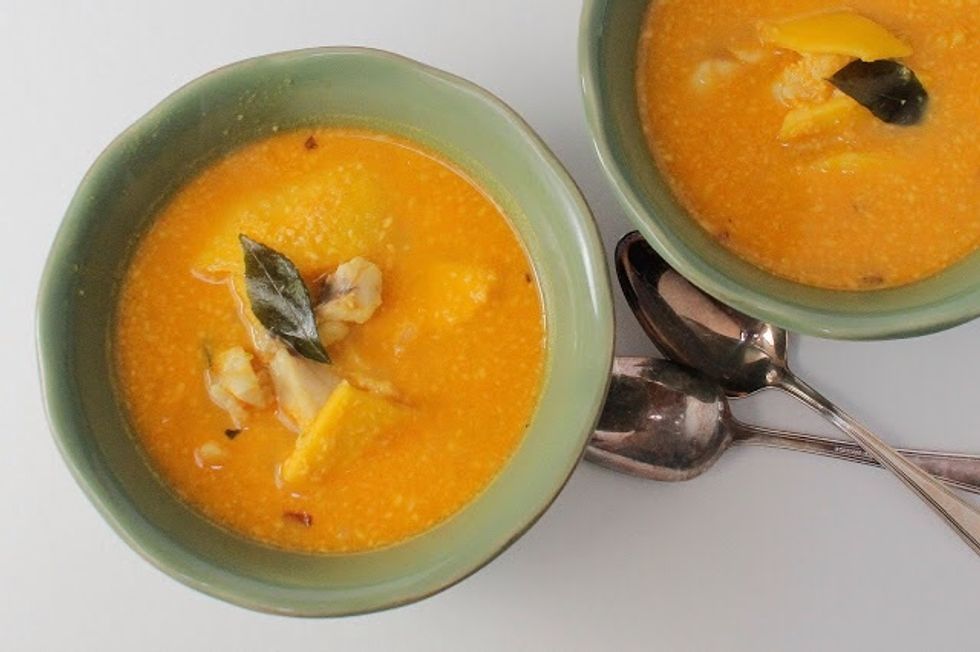 Simmer everything together over a low heat until the fish is cooked through. This should take about 5 minutes or so. Pour into bowls and serve. This recipe serves 2.
1.0lb Mild white fish. I used red snapper
1.0tsp Salt
8.0 Curry leaves, or 1 bay leaf
4.0c Water
1.0 Green mango sliced into strips
1/2tsp Fenugreek seeds
1/2c Sliced shallots
2.0Tbsp Vegetable oil. I use coconut oil
1.0c Grated fresh,frozen or dried unsweetened coconut
1.0Tbsp Kashmiri chili
1.0tsp Turmeric
1.0 Serrano chili seeded and chopped
1.0tsp Peeled fresh chopped ginger
8.0 Whole shallots
1/2c Water
Kathy Gori
Screenwriter, long time Indian cook, lover of Indian foods, Saturday morning Cartoon voice. For more recipes visit my website www.thecolorsofindiancooking.com