I take a crab cake recipe and replace the (expensive) crab with bacalao (dried salted cod fish) . The result is yummy AND economical!
96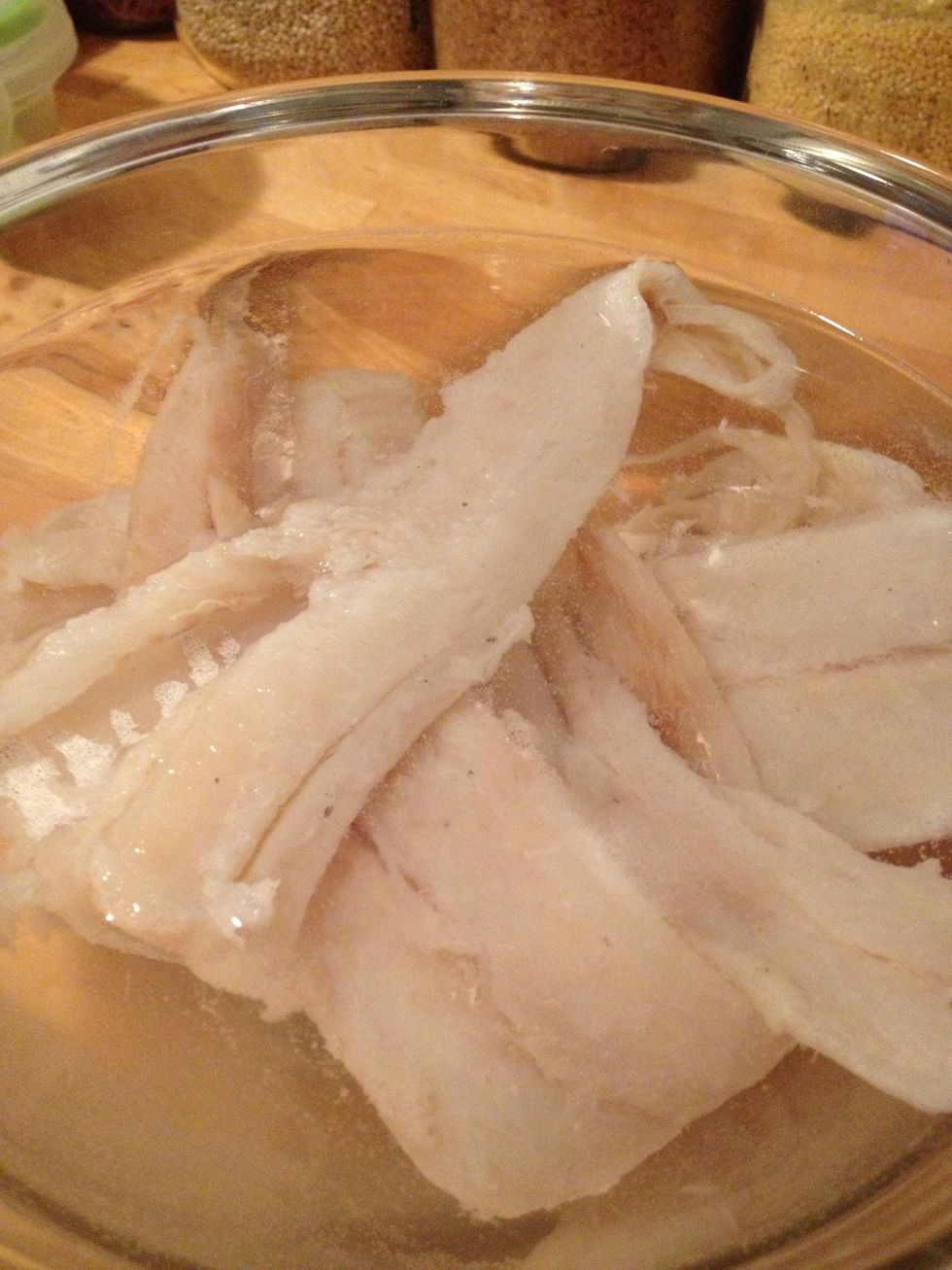 Start off by soaking the dried cod fish (bacalao) in hot water; changing the water at least twice during an hour.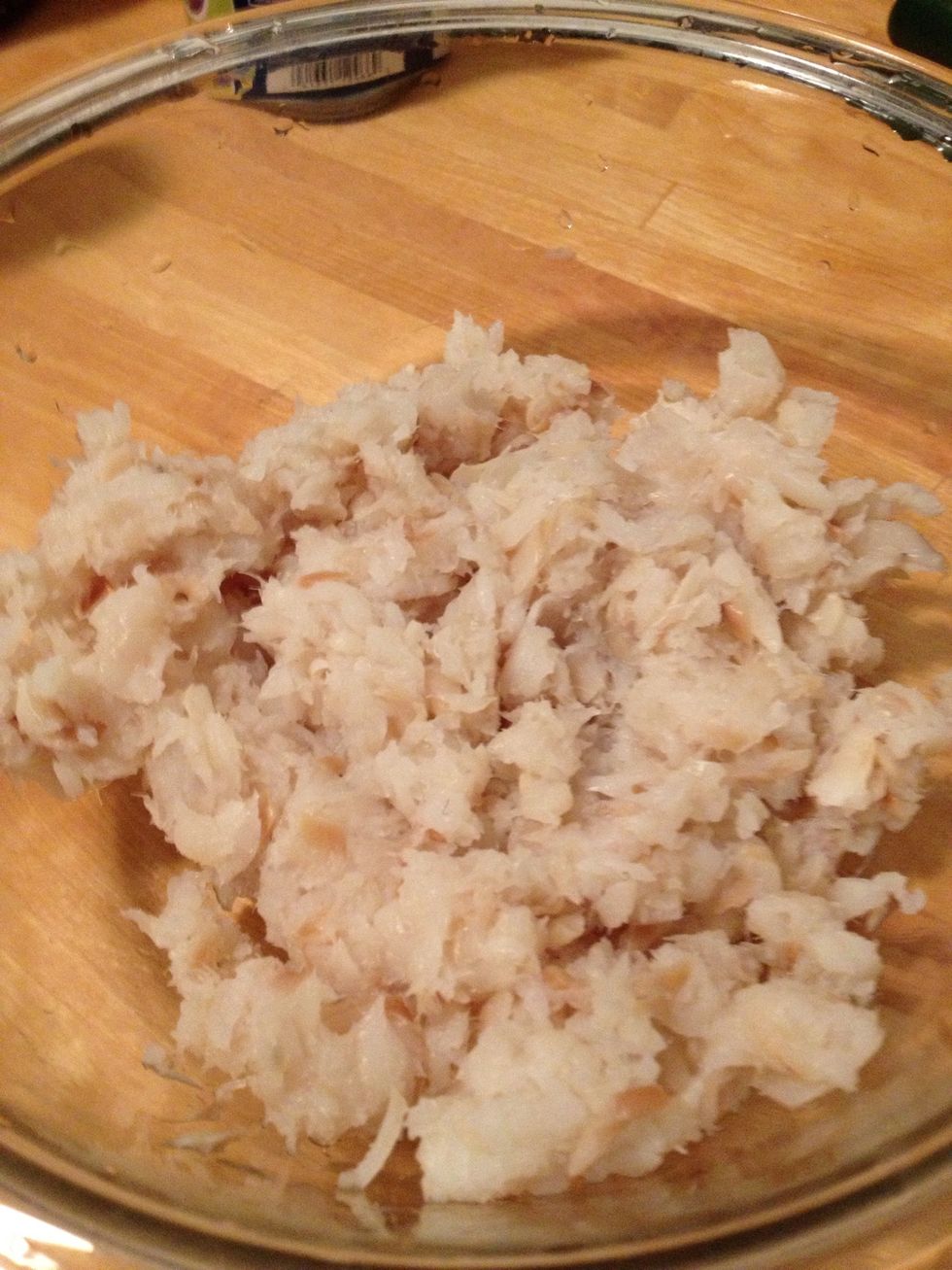 Alternatively, you can boil the bacalao to cook out the salt. But soaking it for at least an hour with a couple of water changes works just fine too.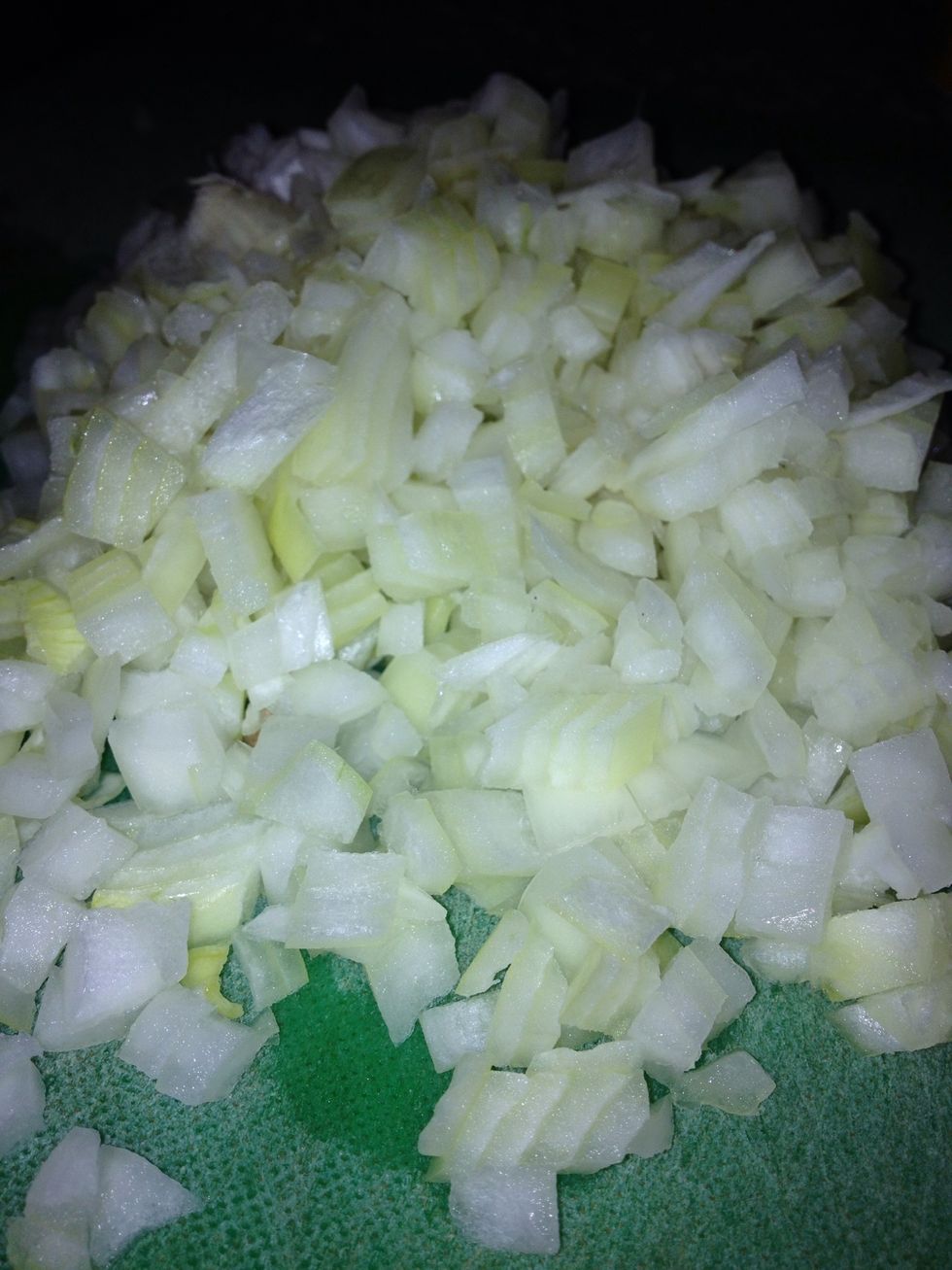 Dice the onion.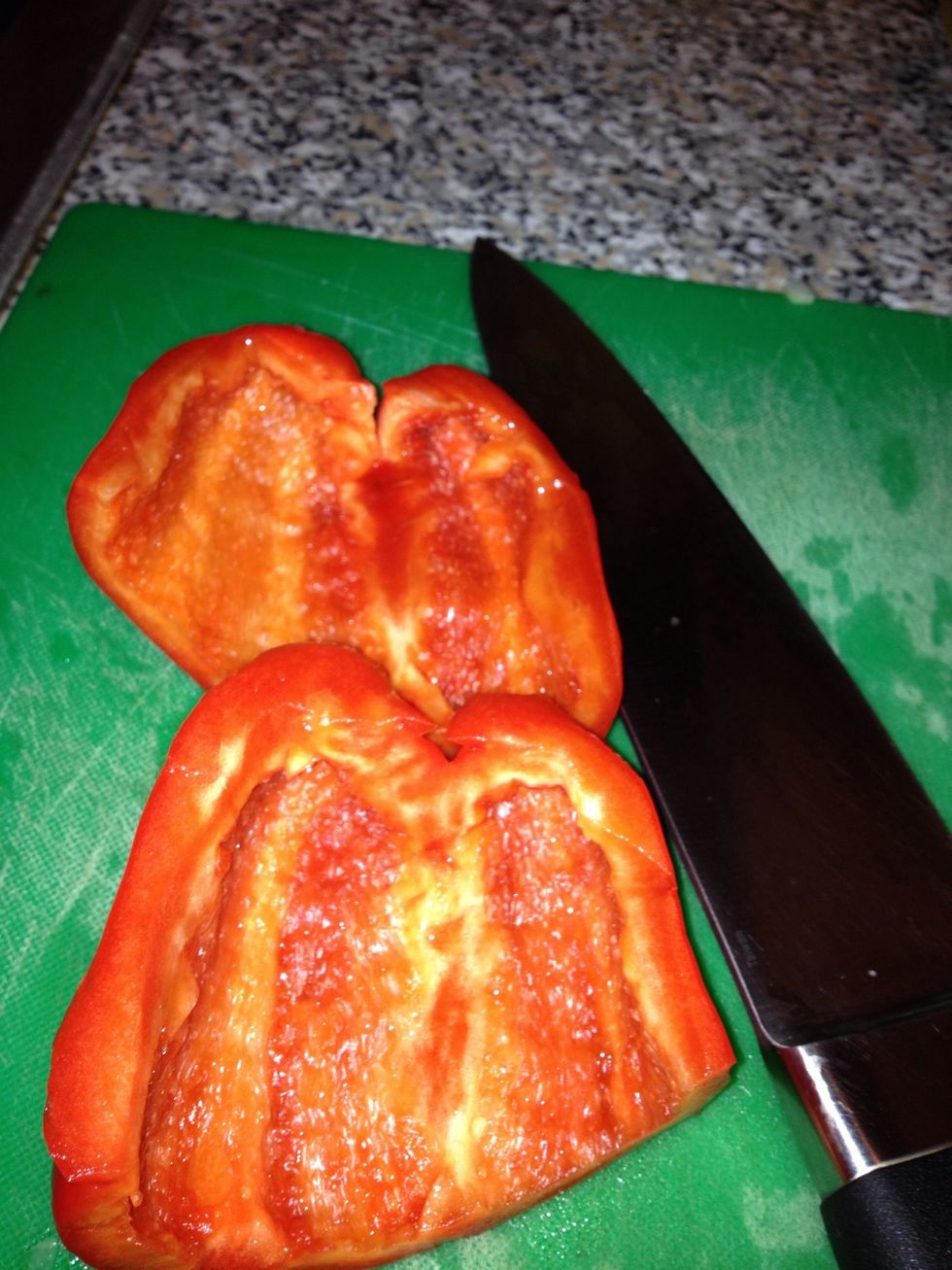 Remove seeds from red (or green) bell pepper.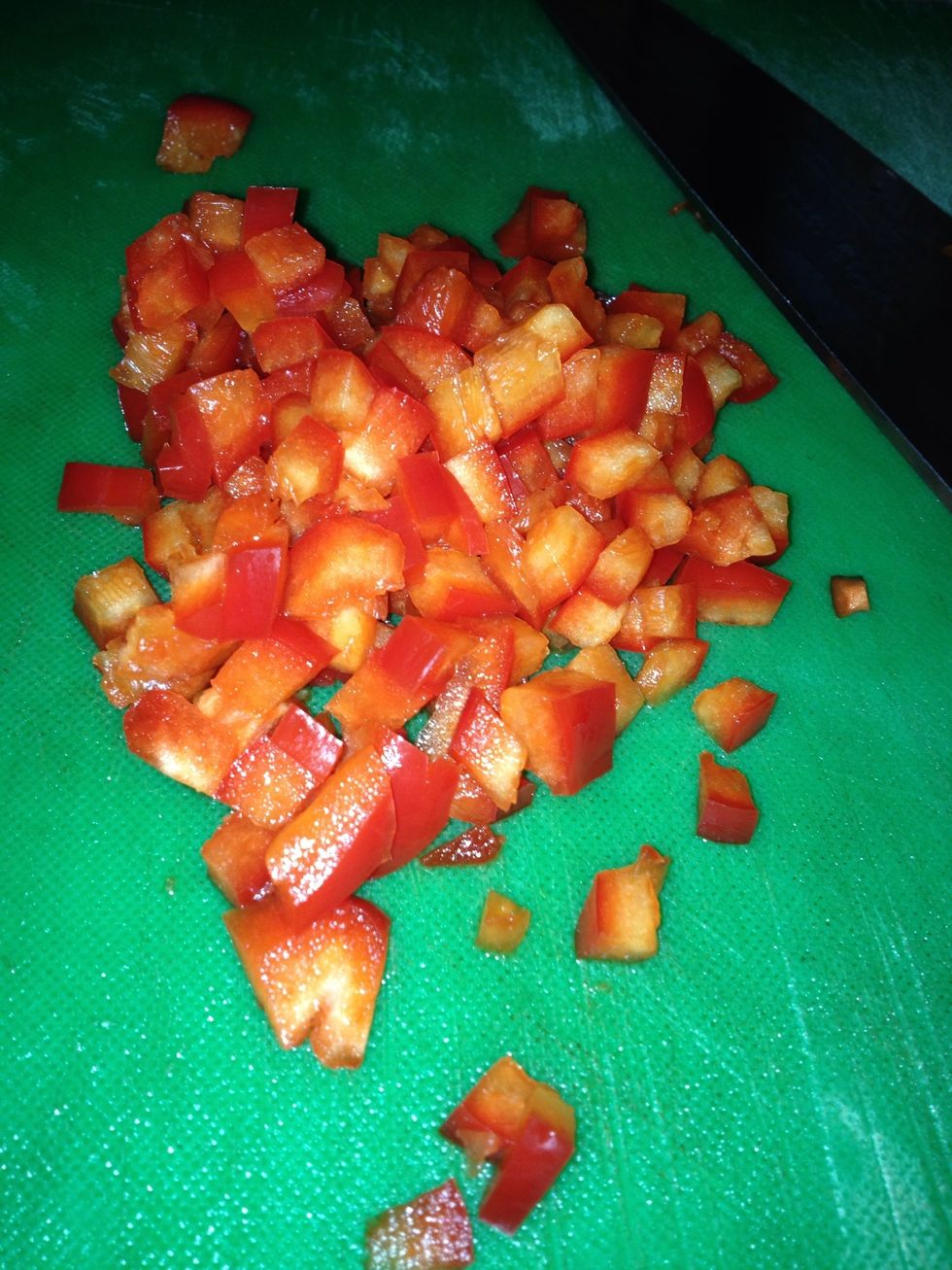 Dice bell pepper.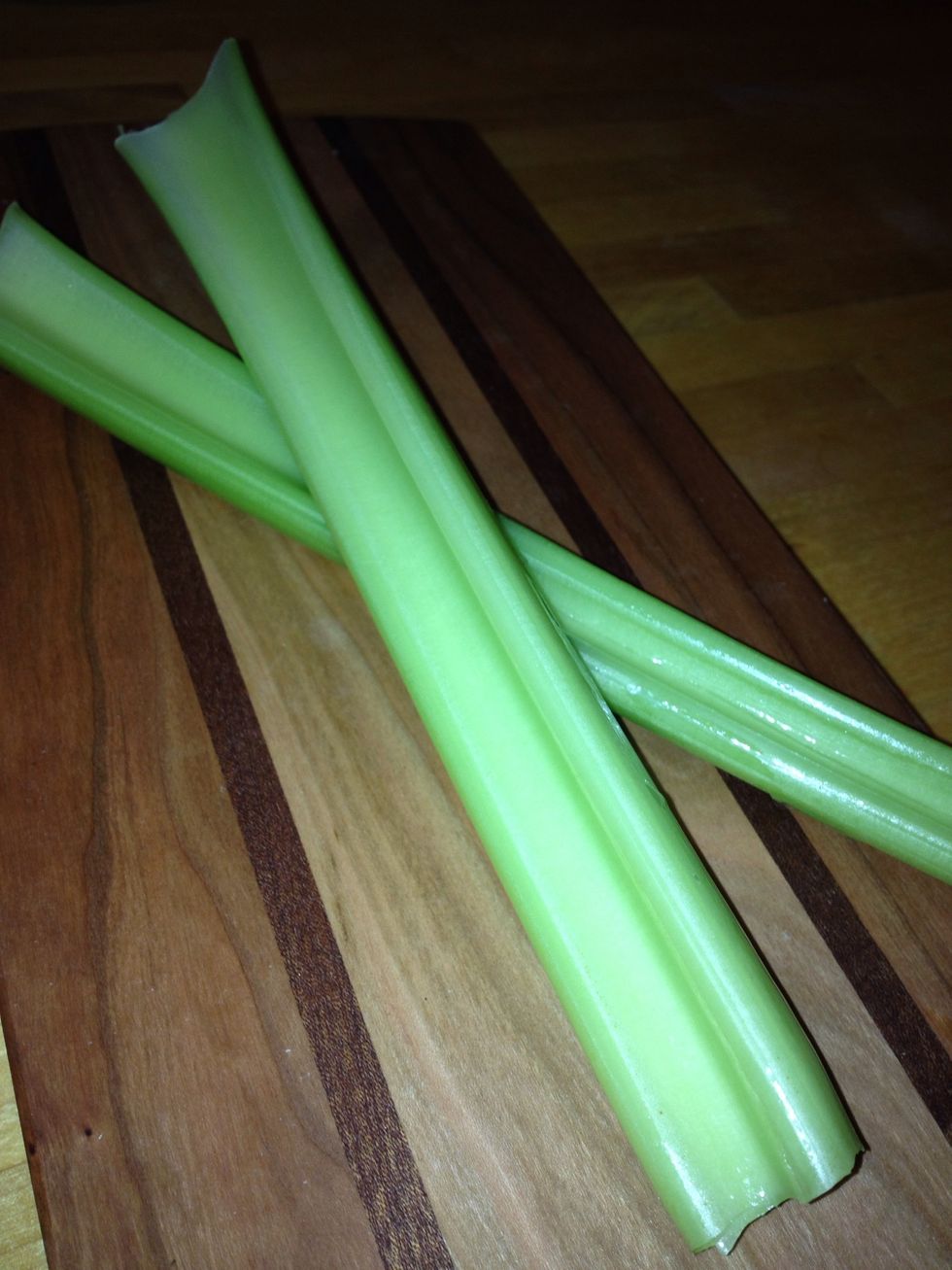 Dice celery stalks. You want to make sure you cut all vegetables uniformly into small dice.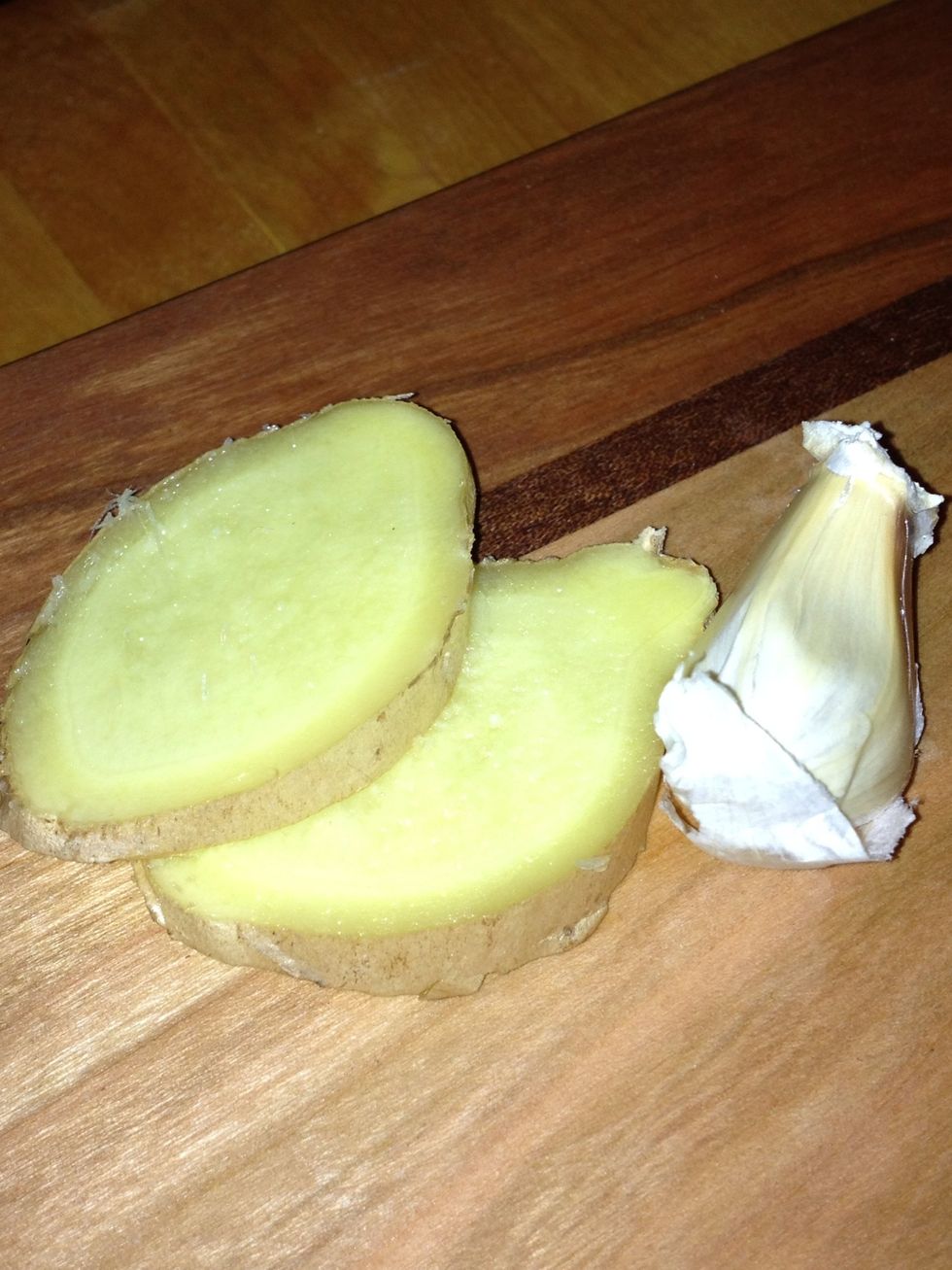 Mince garlic cloves and fresh ginger. You do not want big chunks of these in your fish cakes.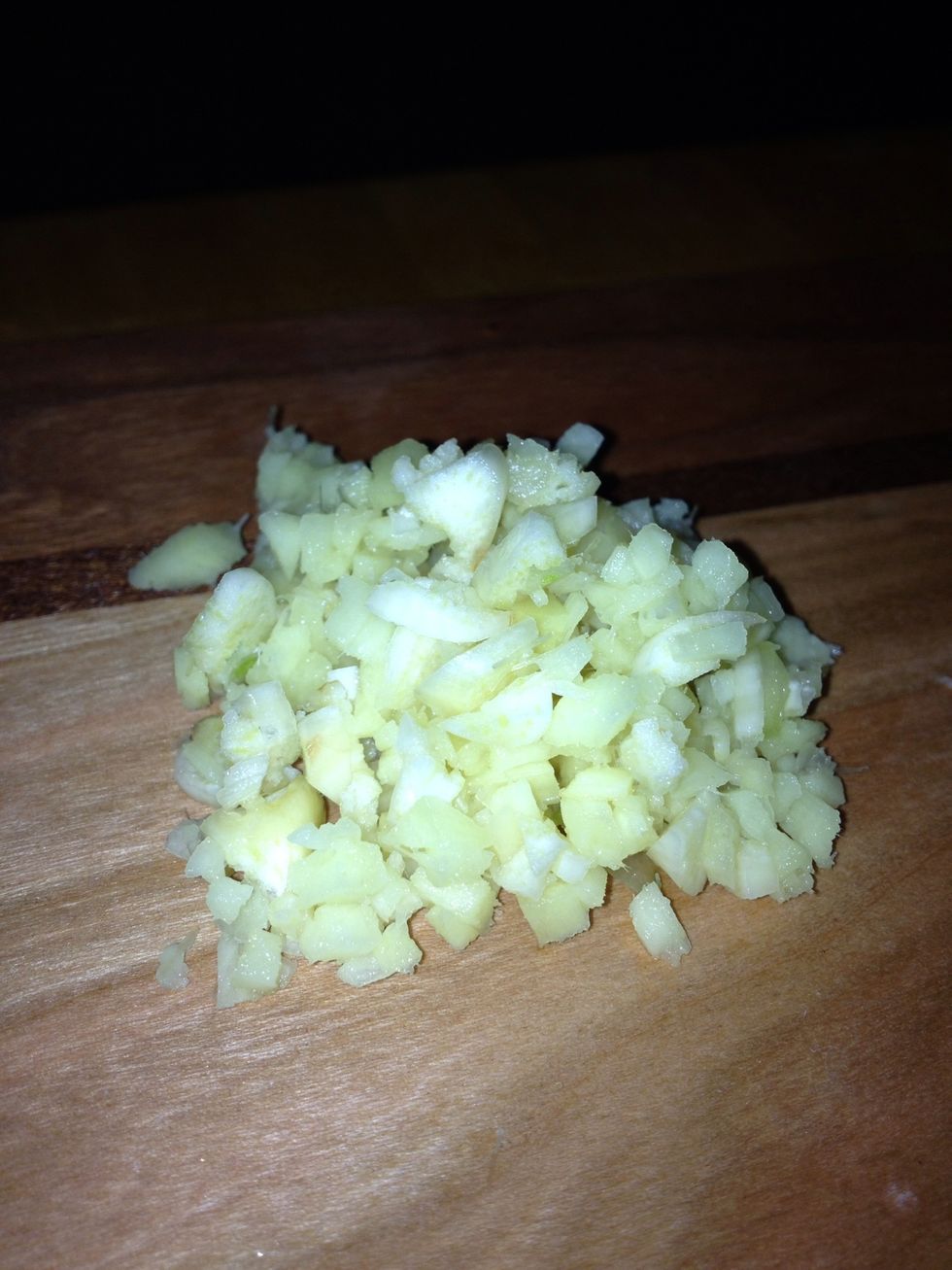 You can mince the garlic and ginger together.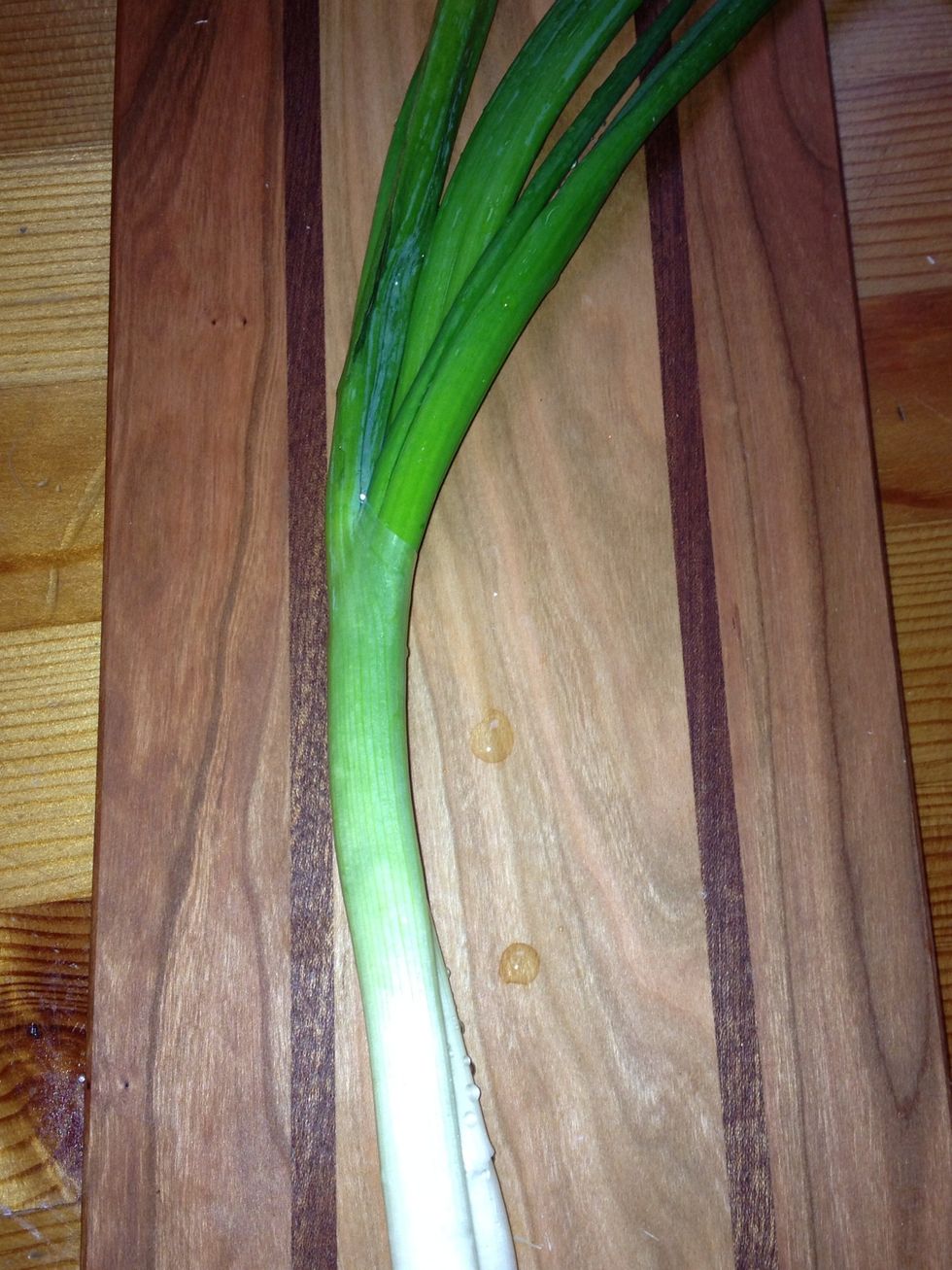 Dice the scallion.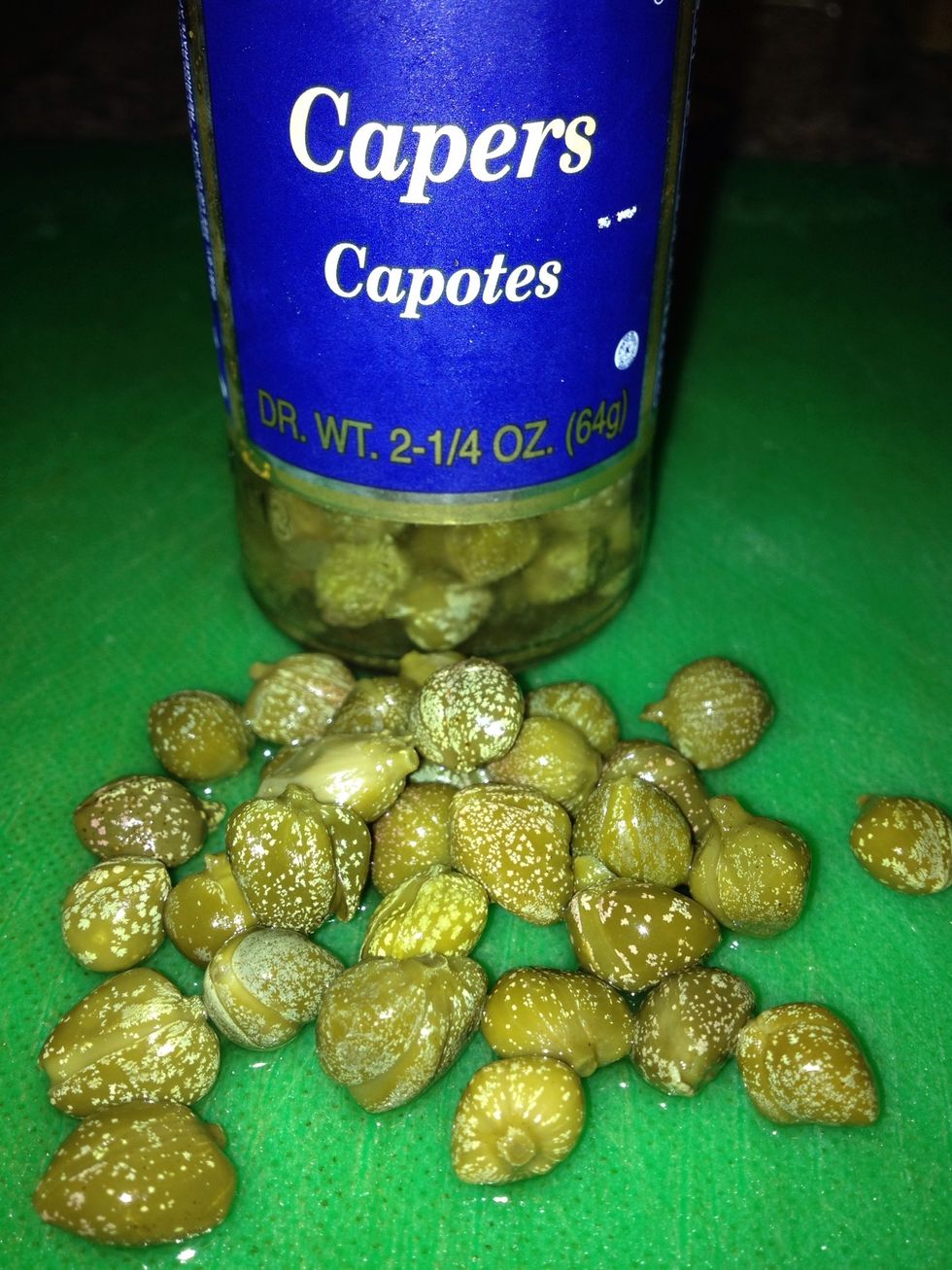 Mince capers.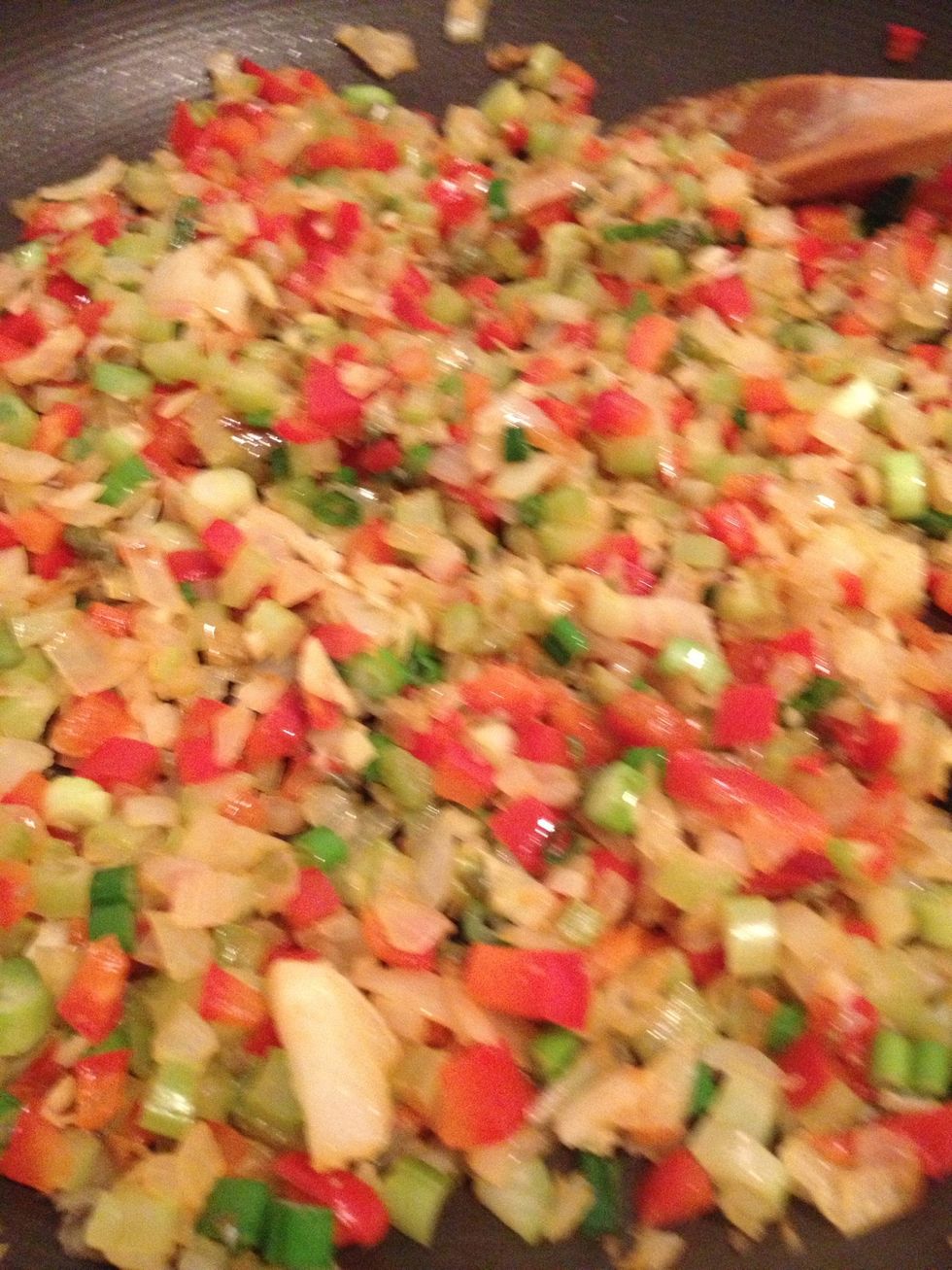 Heat 1T olive oil in pan and add all vegetables starting with onion, garlic, and ginger. Sauté over medium heat. Cook until vegetables are soft and aromatic.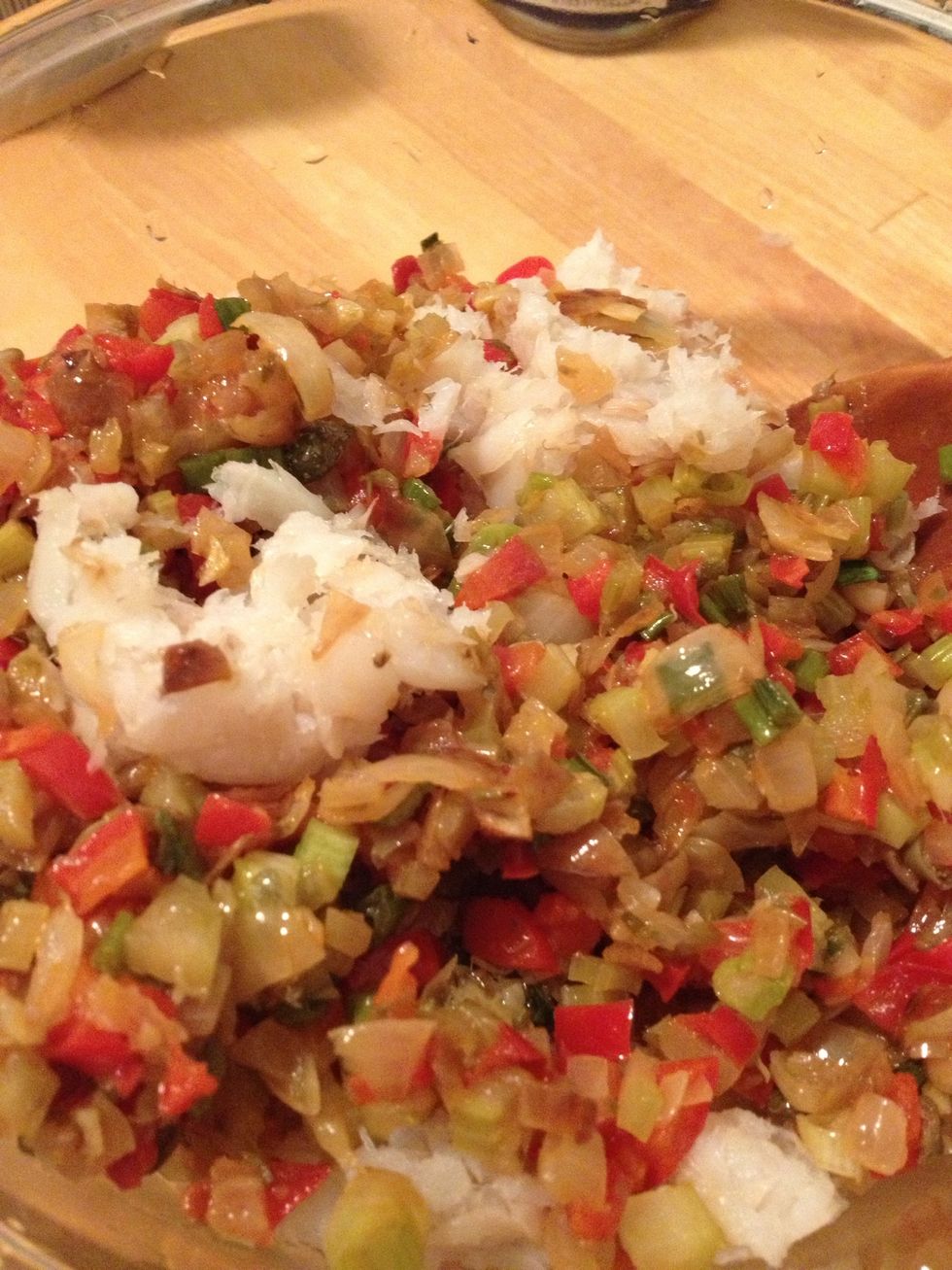 Allow vegetable mixture to cool before handling. Rinse cod fish, shred as you squeeze excess water through strainer. Add fish and cooled vegetable mixture to large bowl.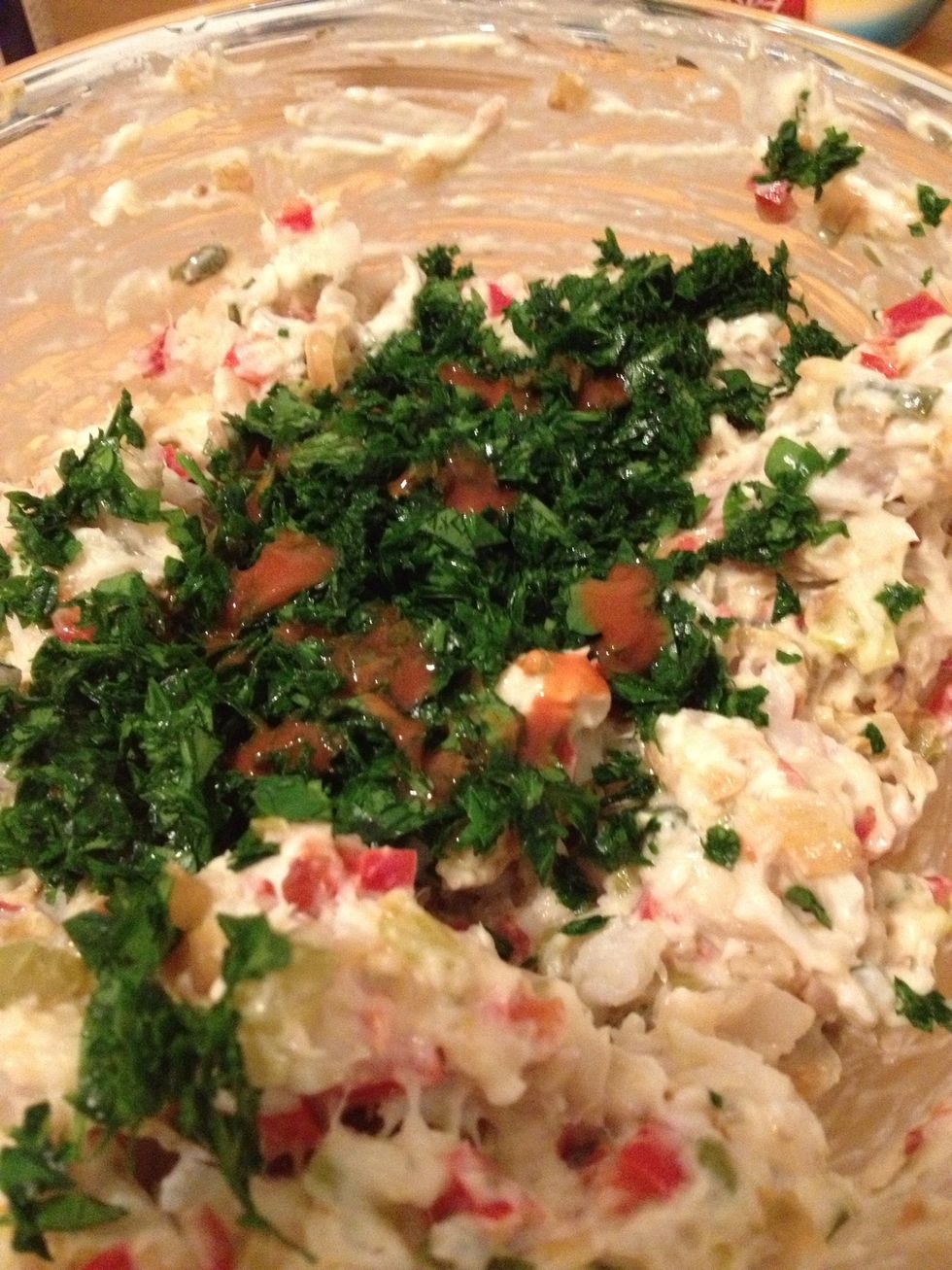 Add mayo, parsley and a few dashes of hot sauce to fish and vegetable mixture.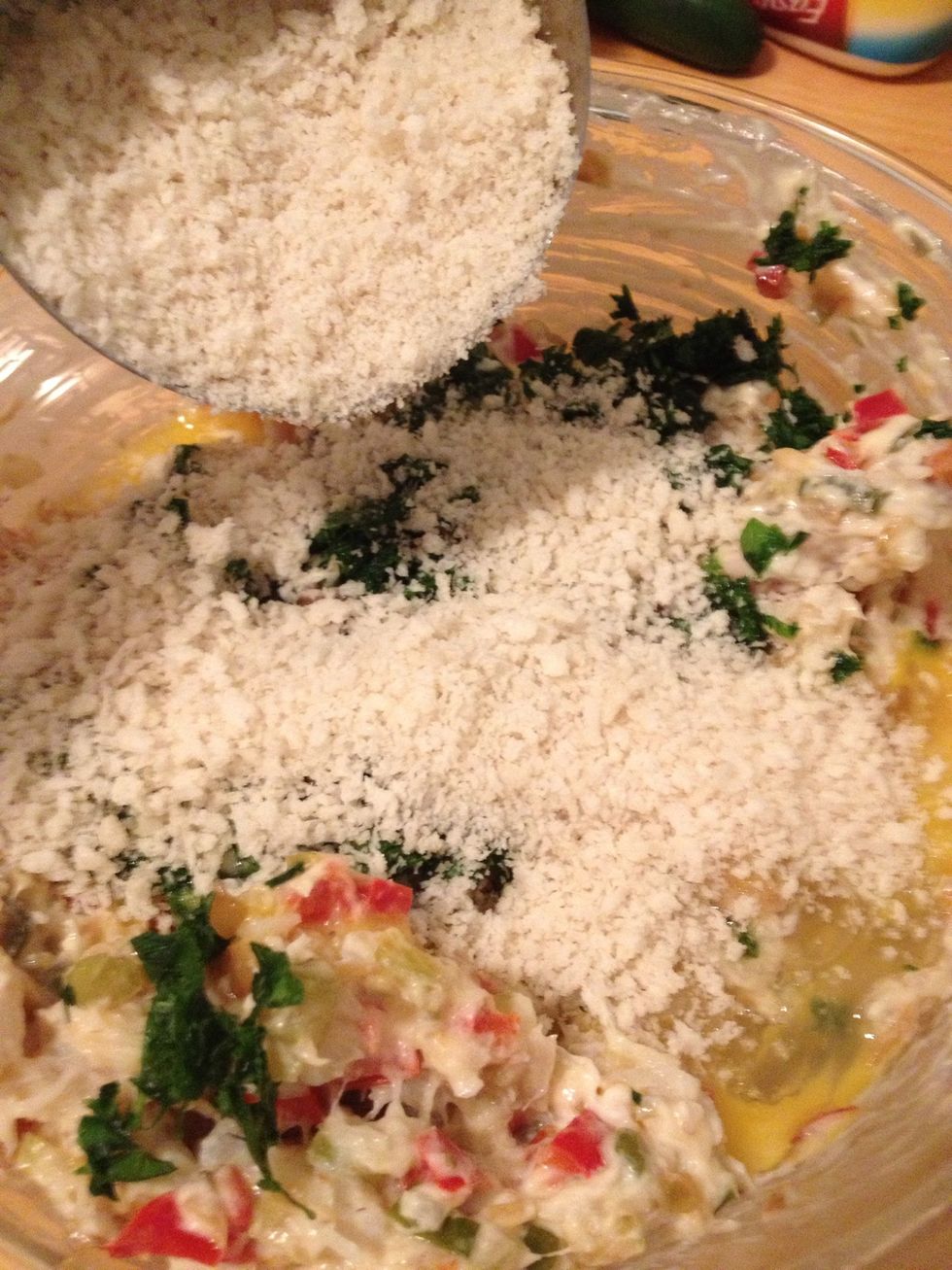 Add egg and bread crumbs. (I used panko bread crumbs here but your preferred bread crumb should work just fine.)
With clean hands, mix all ingredients until combined.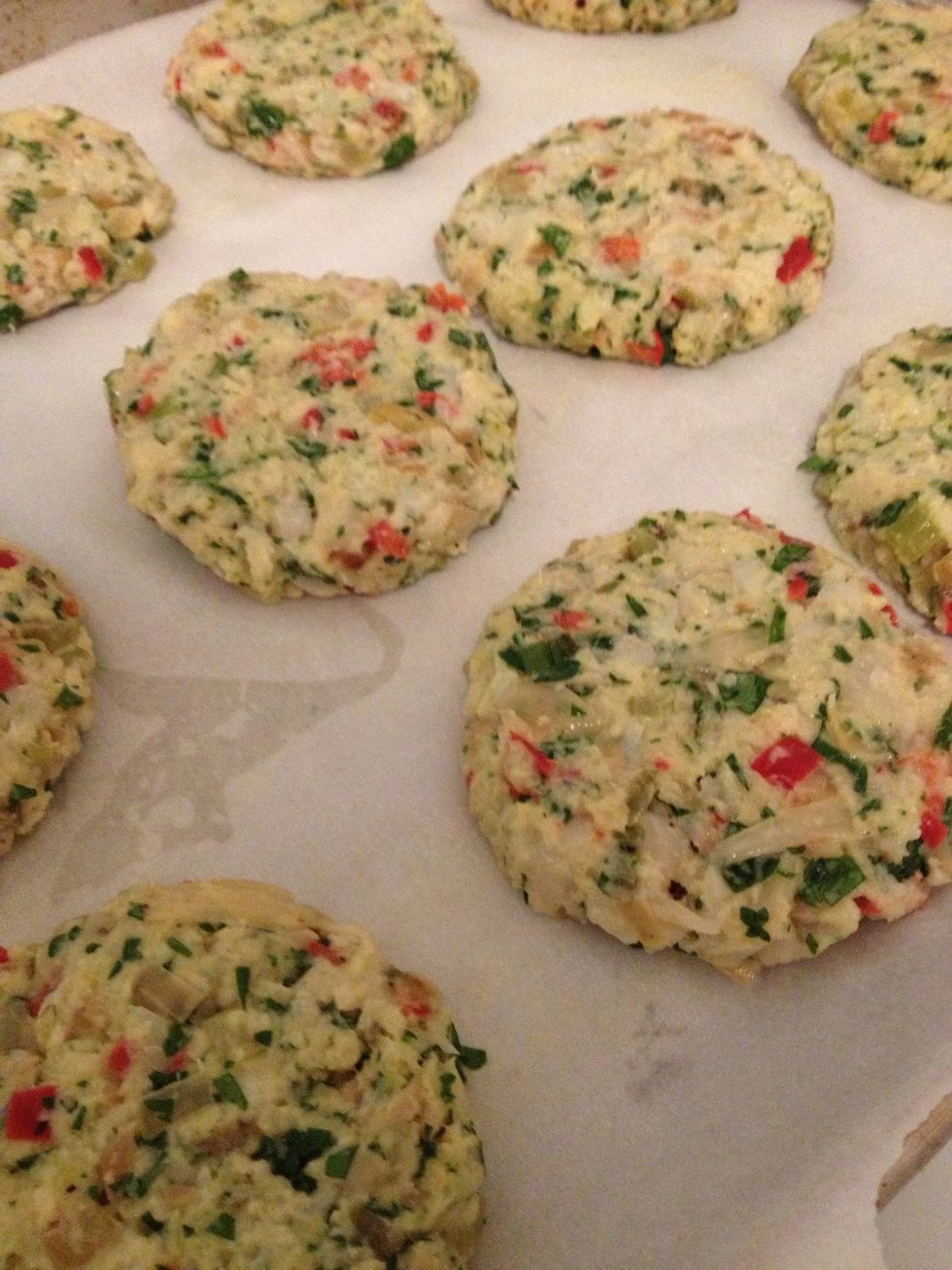 Use a spoon to scoop out the mix and form similarly sized patties. Place patties on a parchment paper-lined baking sheet sprayed with some cooking spray.
Line patties with some space in between each one.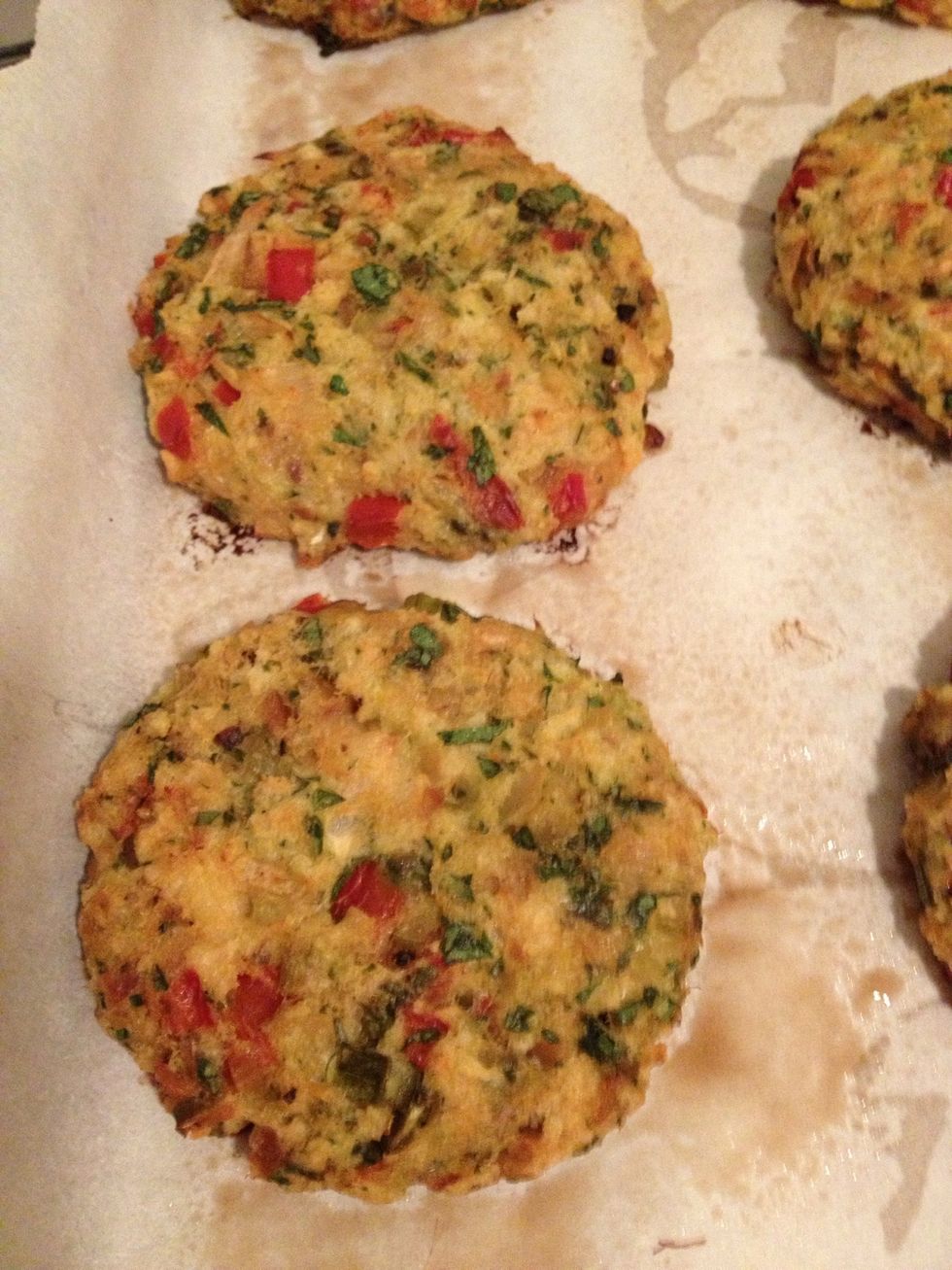 Bake the fish patties in the oven at 325 degrees for about 30 minutes or until golden.
Serve with yummy cilantro corn and cabbage slaw.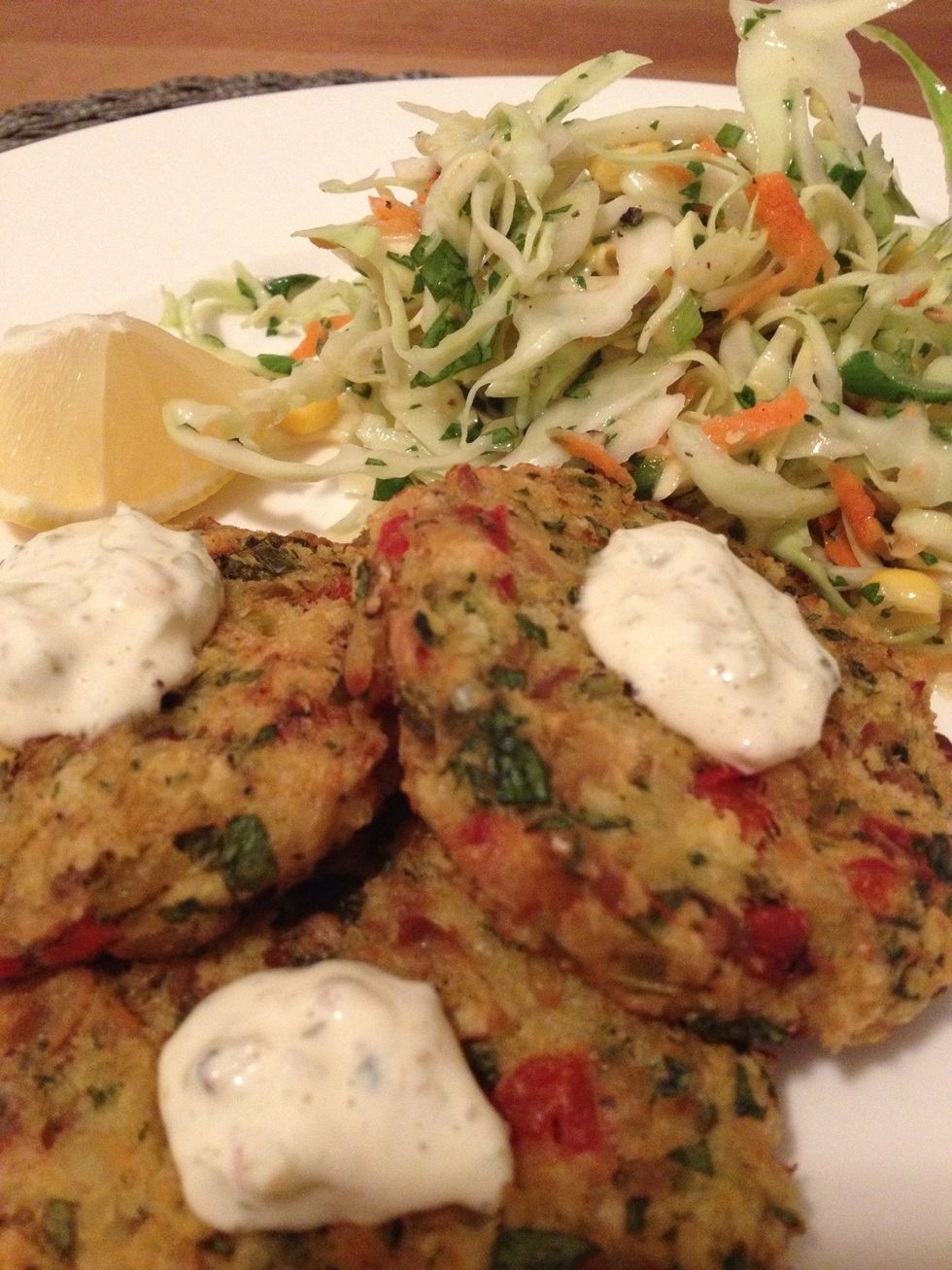 And a lemon wedge...
And some homemade tartar sauce...
¡Perfecto!
1.0 Onion
1.0 Red bell pepper
2.0 Celery stalk
2.0 Garlic cloves
1.0Tbsp Minced fresh ginger
2.0 Scallion
1.0Tbsp Capers
1.0lb Bacalao (package is approximately 15 ounces)
1.0bnch Parsley
1.0c Bread crumbs
1.0 Egg, whisked
1.0c Mayonnaise
Cooking spray
1.0Tbsp Olive oil
Hot sauce