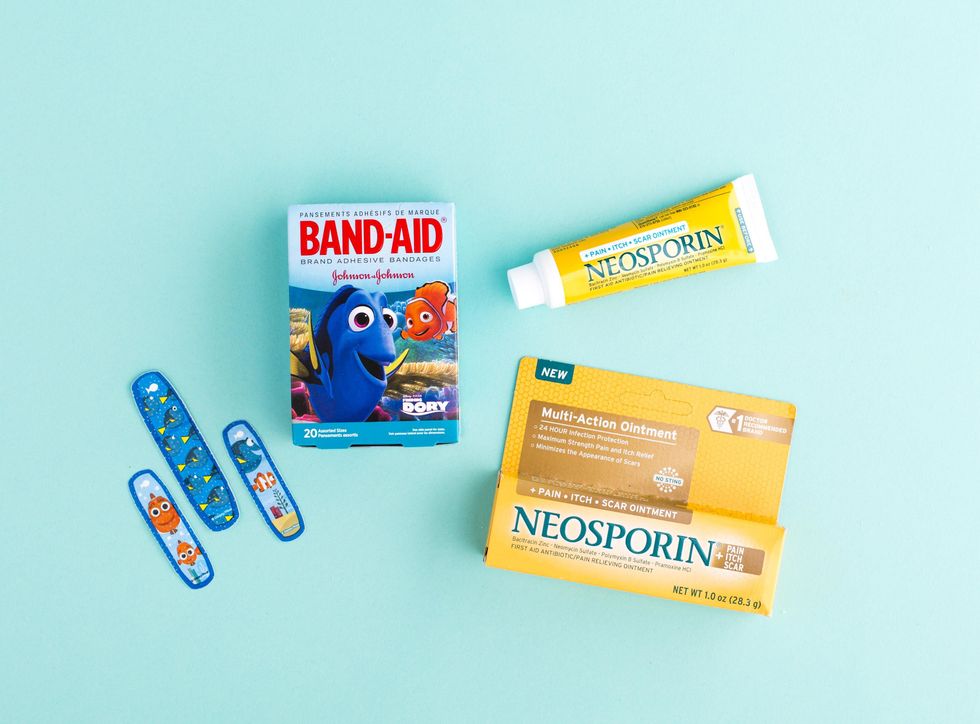 Boo-boos are a part of playing but they shouldn't stop the fun! We love that BAND-AID® Brand adds fun designs. Our fave? The new BAND-AID® Brand Adhesive Bandages featuring ©Disney/Pixar Finding Dory.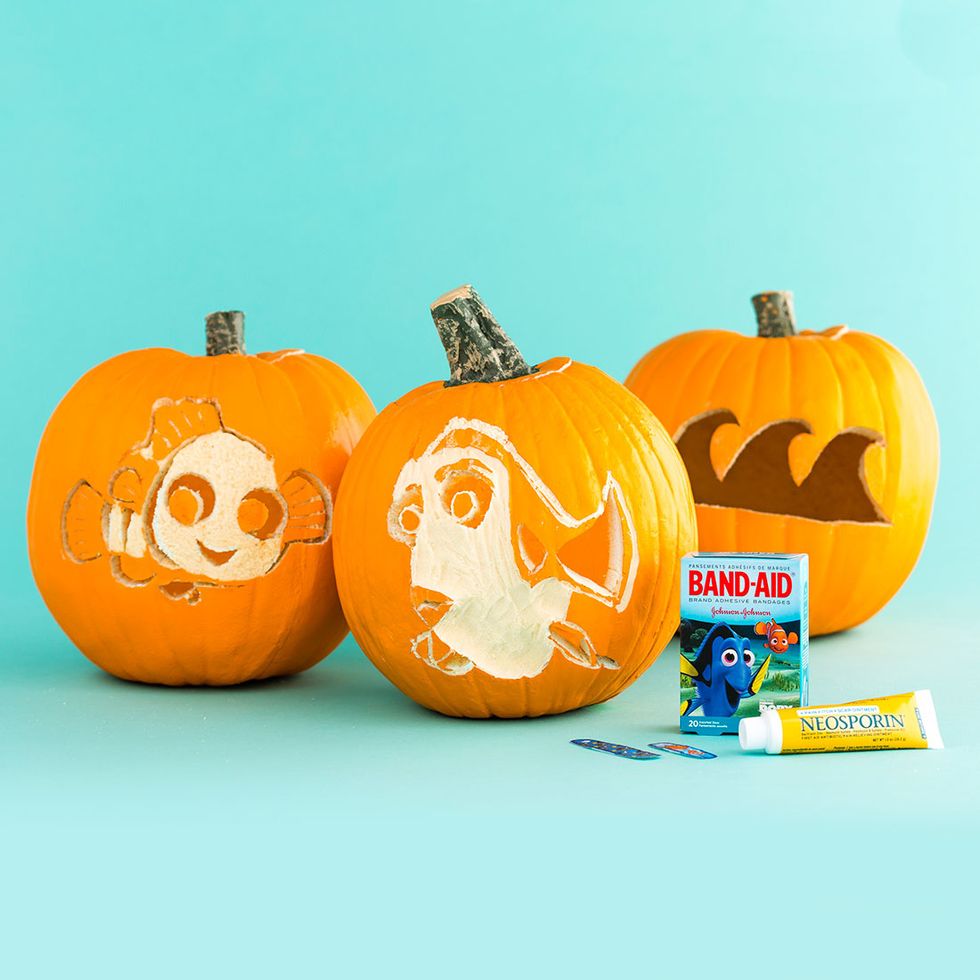 To celebrate these new bandages, we teamed up with Johnson & Johnson Consumer Inc. to carve Finding Dory-themed pumpkins. The best part? We're using *foam* pumpkins, so you can use them every year!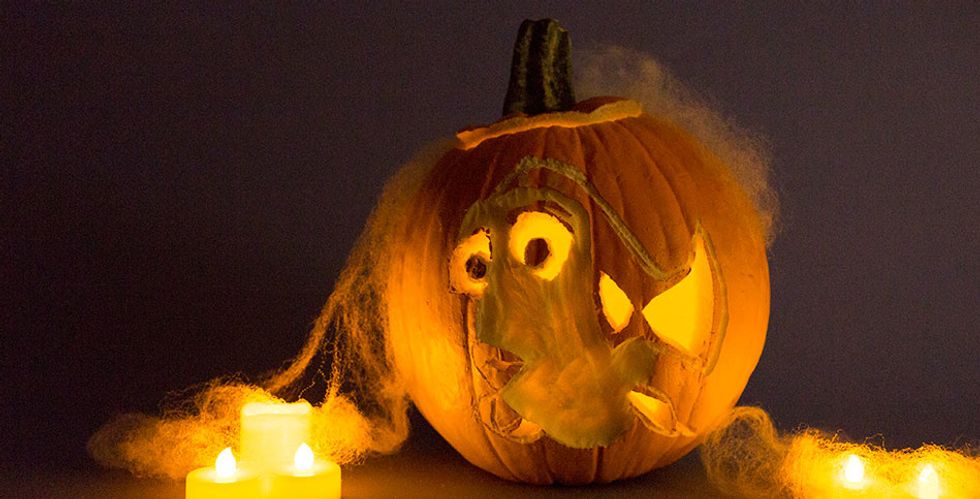 Lookin' goood, Dory!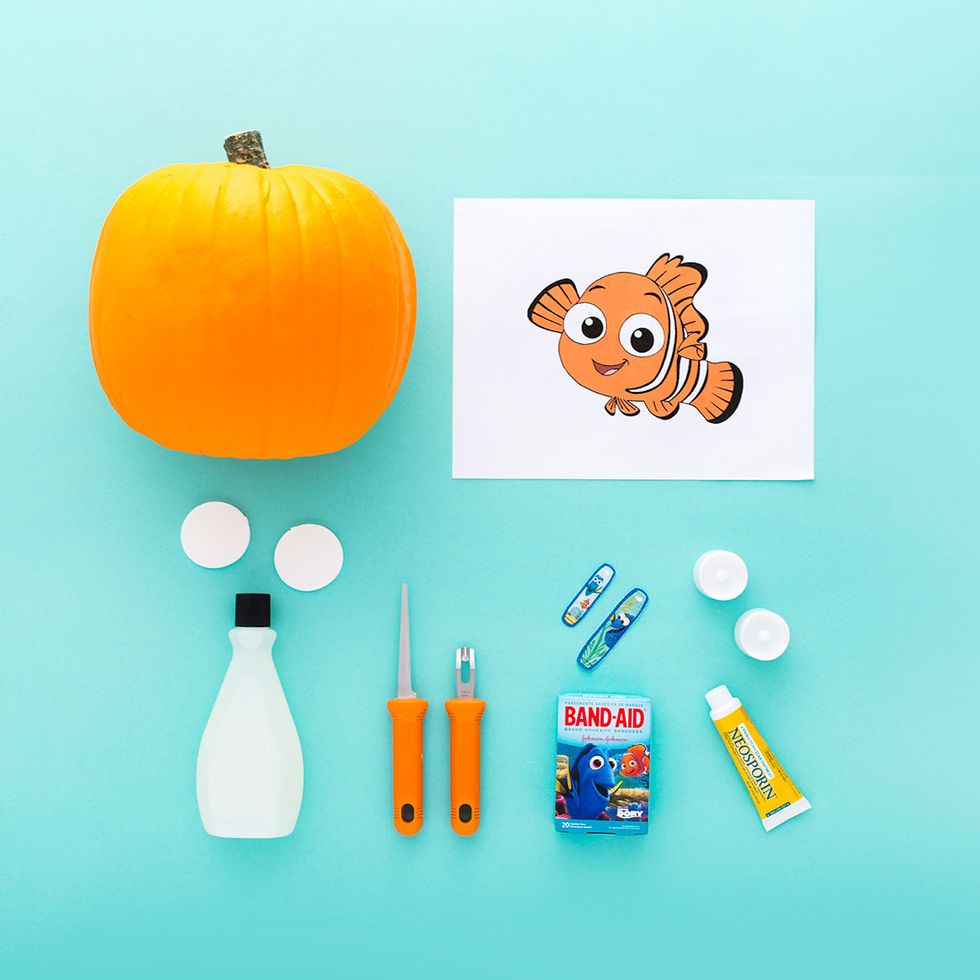 Gather your supplies.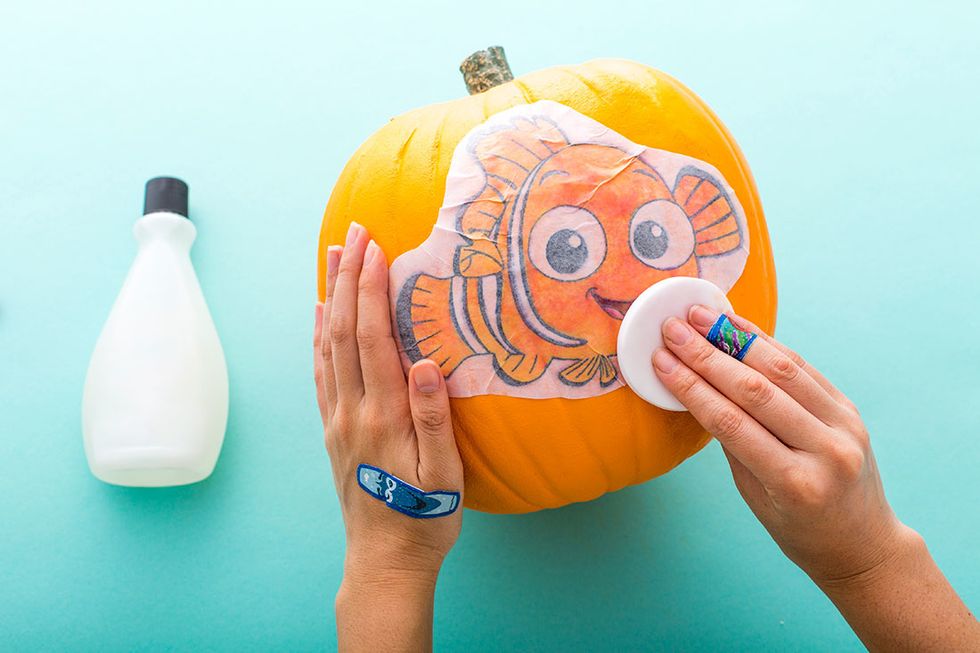 Download an image of a clownfish from the web. Print it full page, then transfer the image using nail polish remover and a sponge.
Let the nail polish remover dry, then remove the excess paper.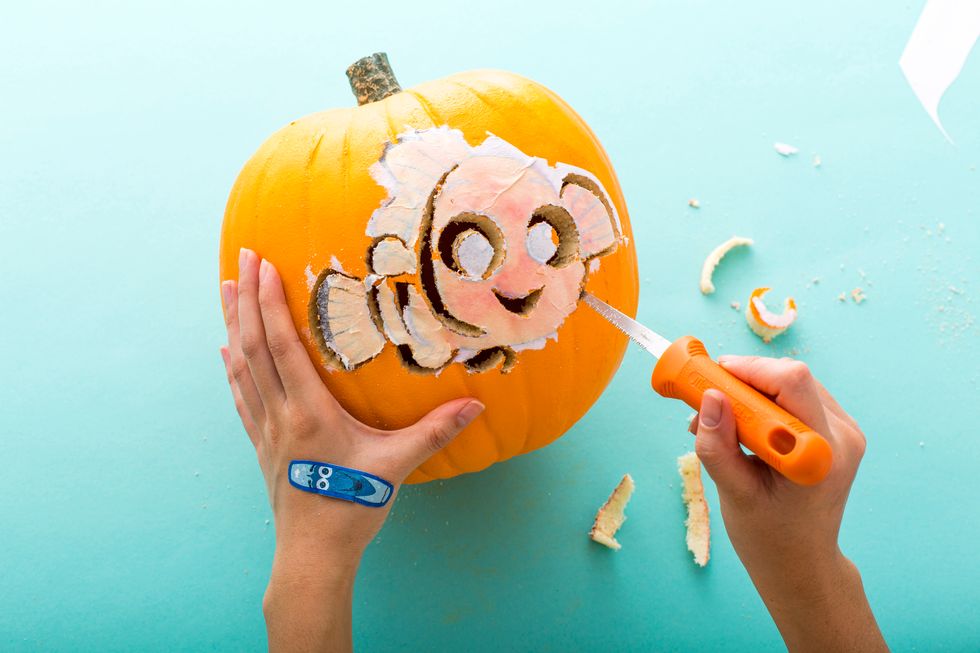 Use a pumpkin carving saw to cut out larger areas like the tail, eyes and fins.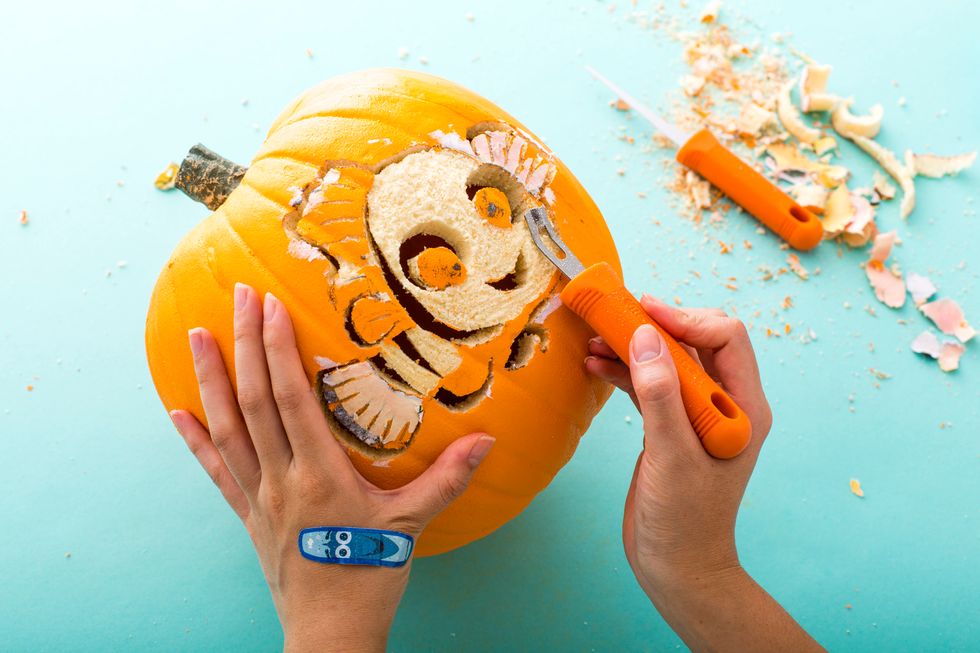 Next, use the shading tool to carve your outlines and remove the bulk of your design. Be sure to carve deep enough so light will shine through.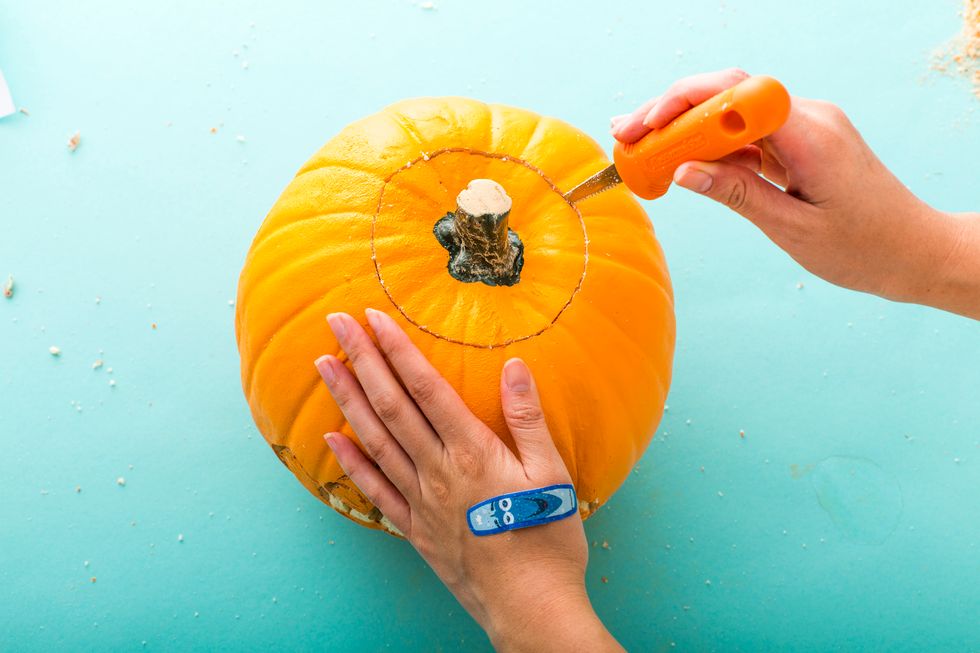 Cut open the top and empty any excess foam.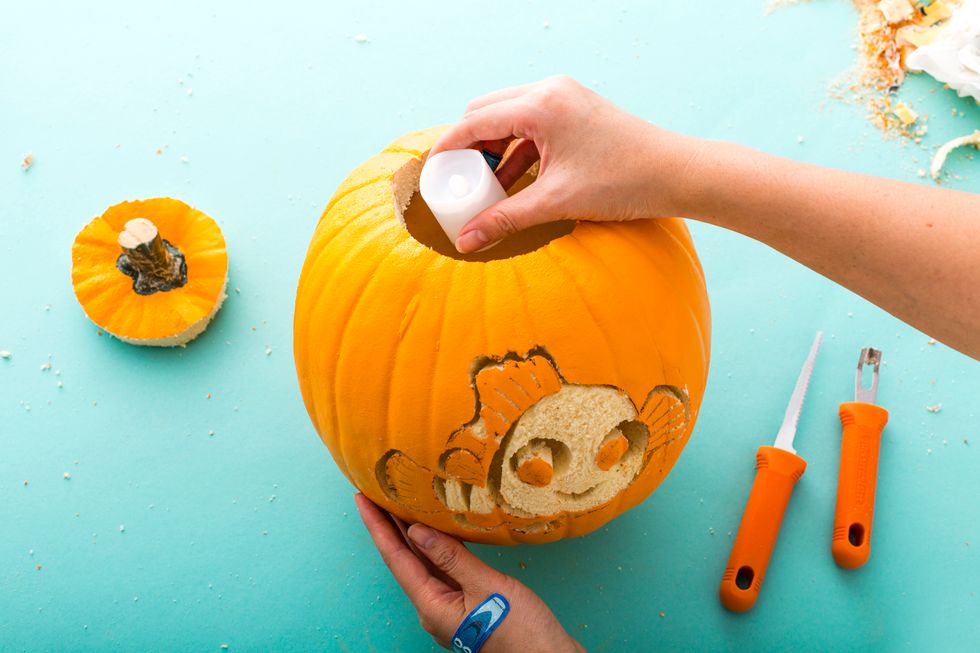 Drop in some LED candles!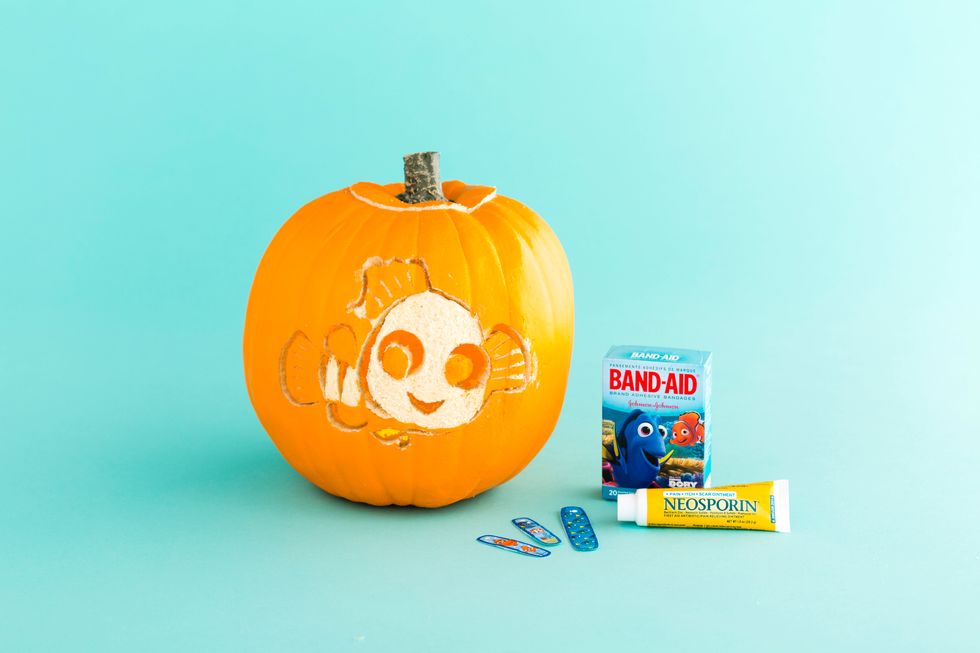 Voilà!
foam pumpkin
pumpkin carving tools
image of a clownfish
nail polish remover
sponge
LED candles
B+C
We are the team behind B+C Guides. Feel free to message us if you have any questions or see something that could be improved!