How to make fig, lemon, and olive oil cake
A delicious recipe from Maria Specks' award winning cookbook Ancient Grains For Modern Meals
94
Preheat the oven to 350 degrees. Brush a 9 inch tart pan with a removable bottom with olive oil. Set it on a cookie sheet.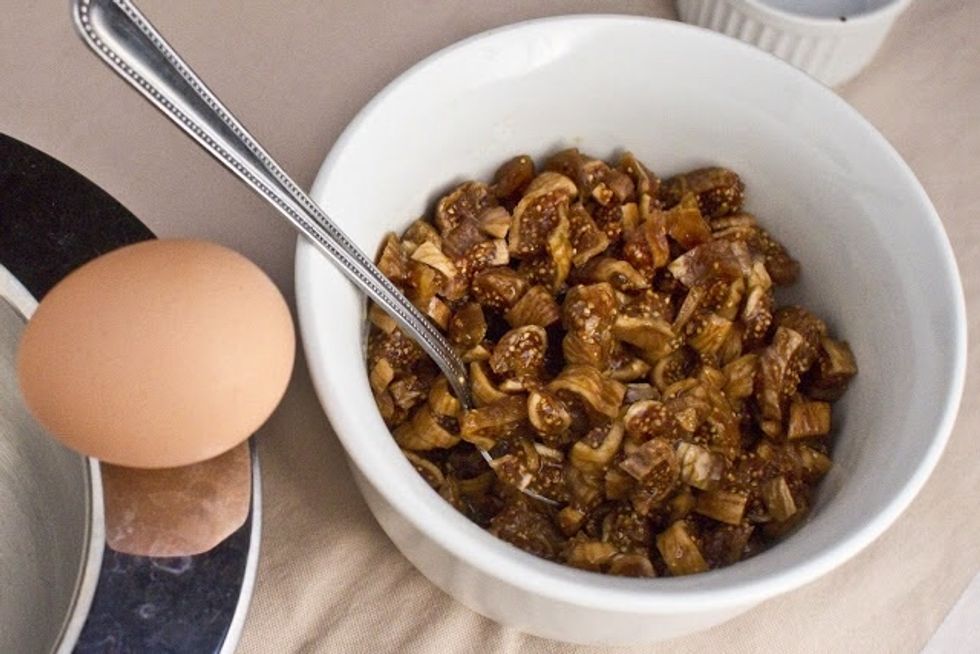 Mix the chopped figs, orange juice, Grand Marnier, or more orange juice together in a small bowl. Let the figs sit in the juice mixture for about 20 minutes while everything else is put together.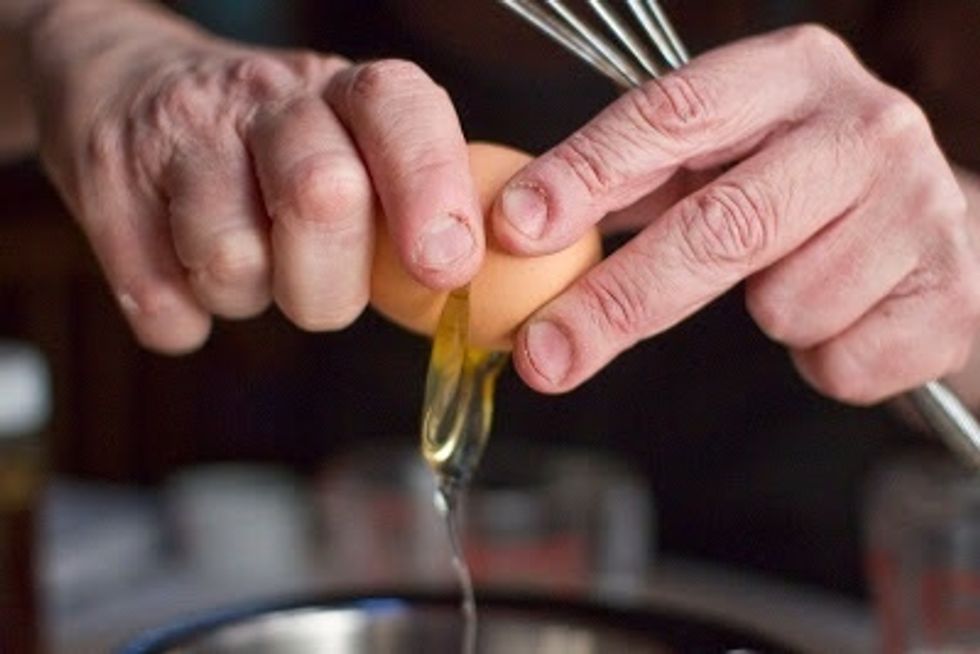 Whisk the flour, baking powder and salt together in a big bowl. Set it aside. In a medium bowl, lightly whisk the egg until it's blended together.
Gently whisk in the honey.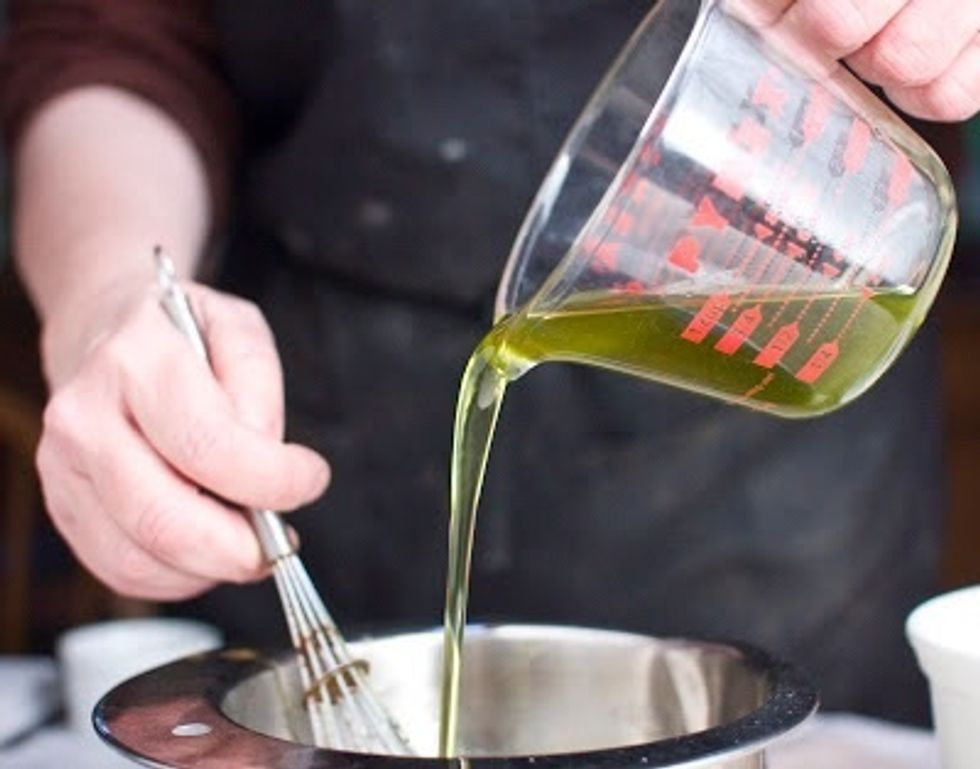 Add in the olive oil.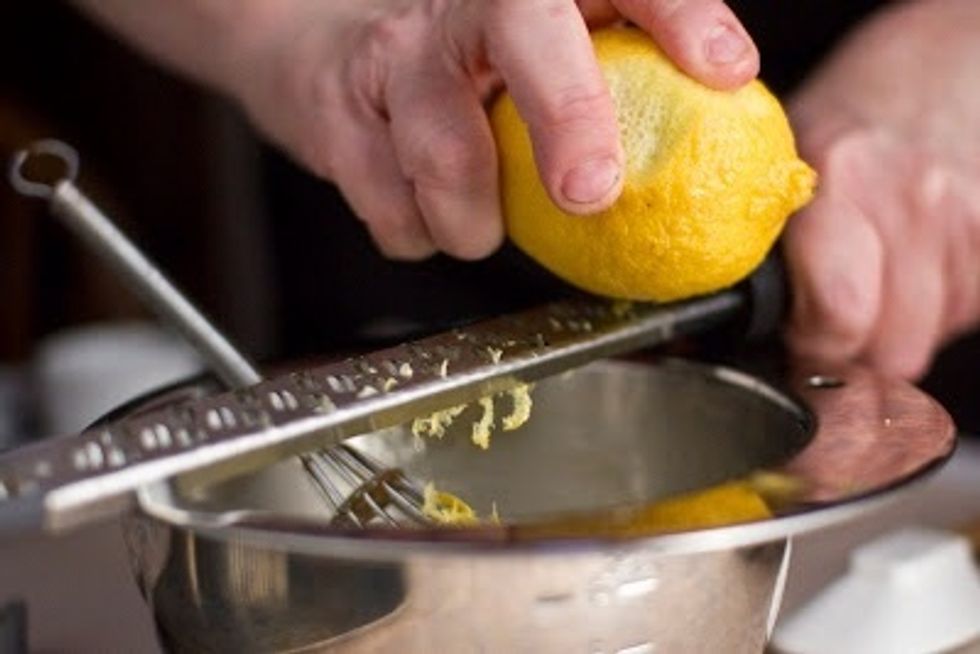 Add in the milk and lemon zest.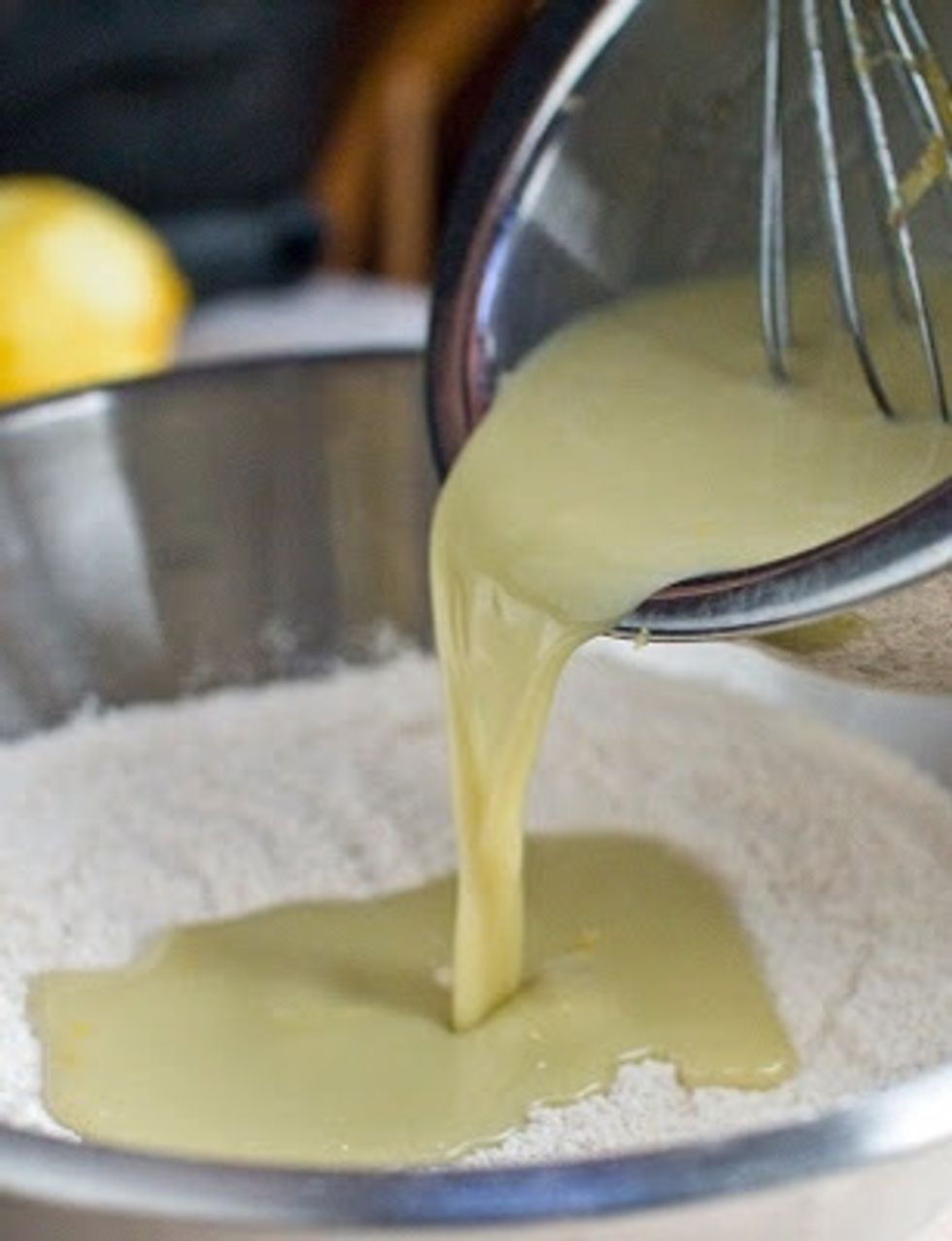 Pour the egg mixture into the center of the dry mixture carefully.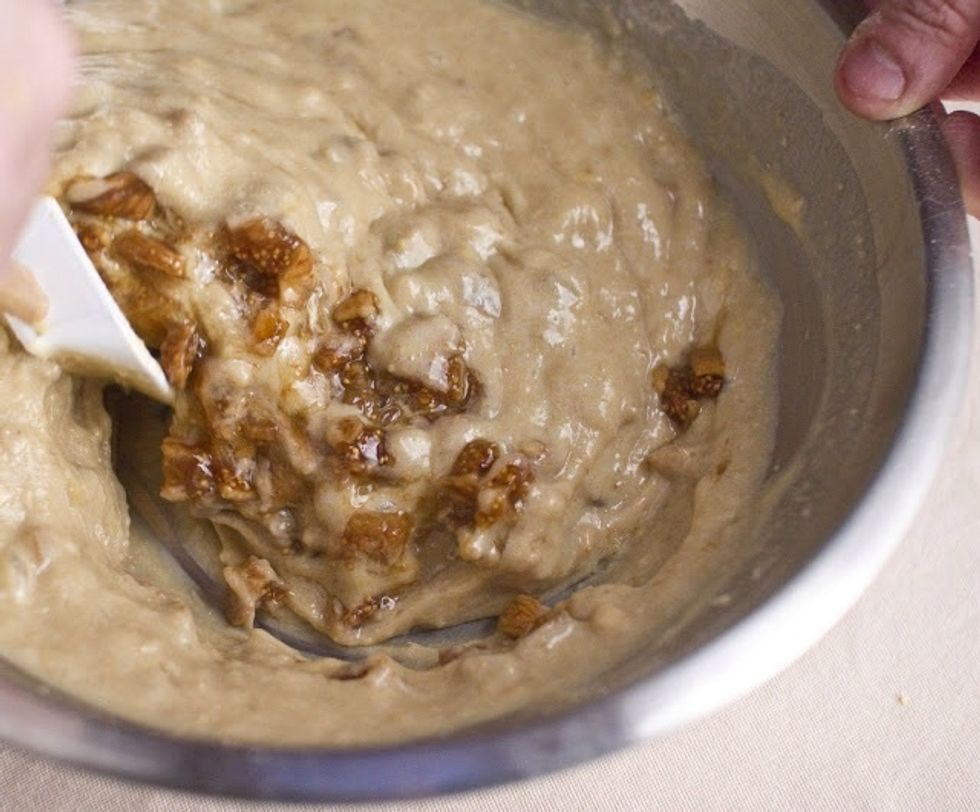 Use a dough whisk or a rubber spatula to blend it all together until everything is just combined. You don't want to over-mix! Drain the figs if you need to and then fold them into everything else.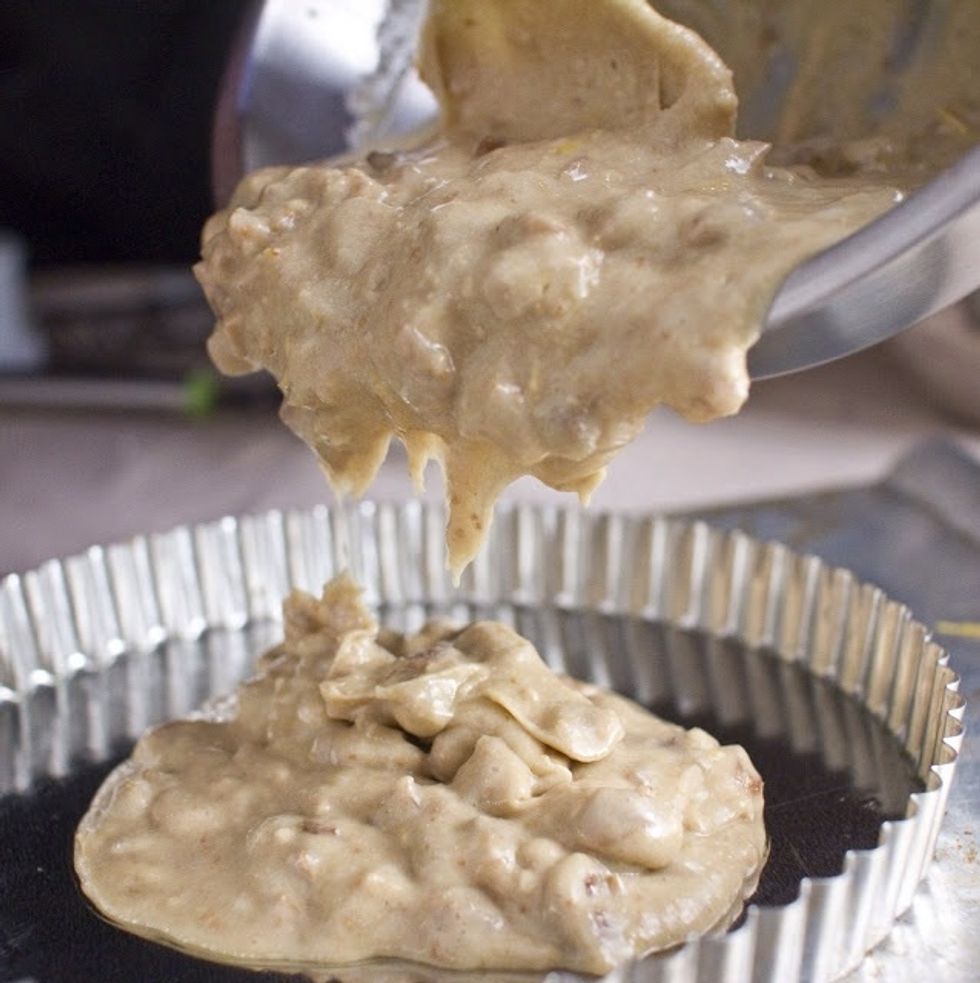 Pour the batter into the tart pan evenly.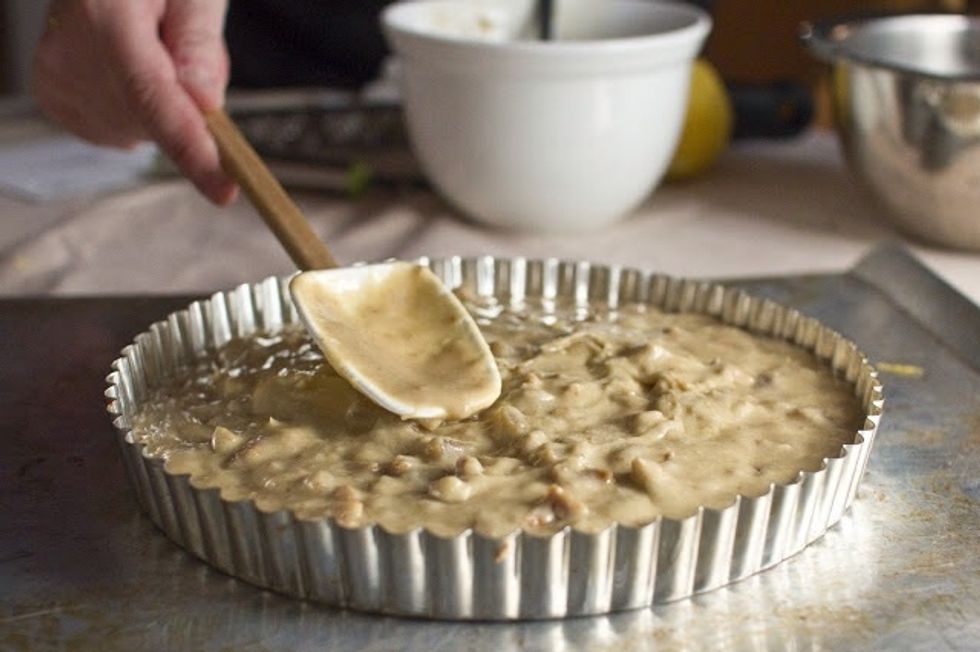 Smooth it out gently.
Bake it for about 25 to 30 minutes. Poke a toothpick into the center. When it comes out clean, you're money.
Place the tart pan on a wire rack to cool and unmold it. (We don't show that part because it's too scary.)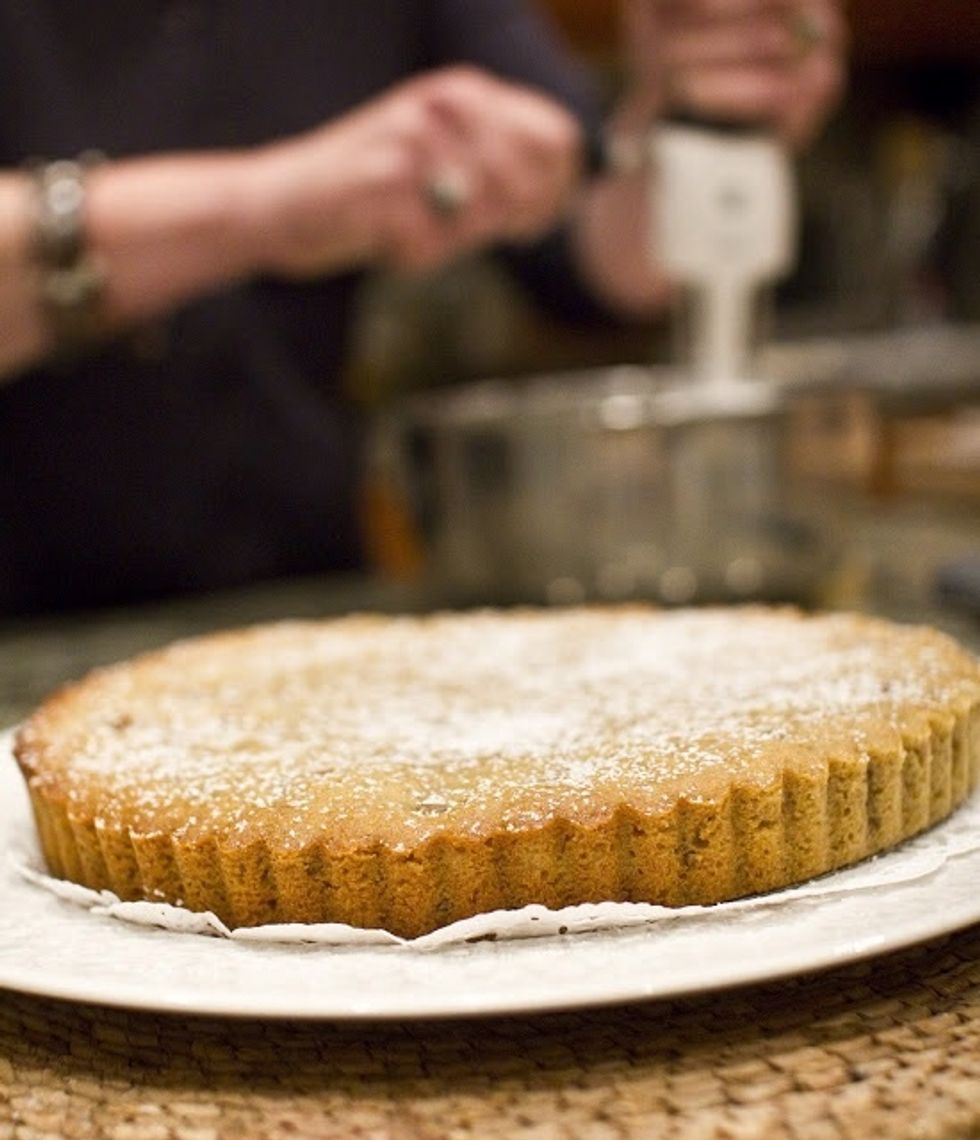 Once you've got it on your plate, dust it with powdered sugar. But wait, there's more!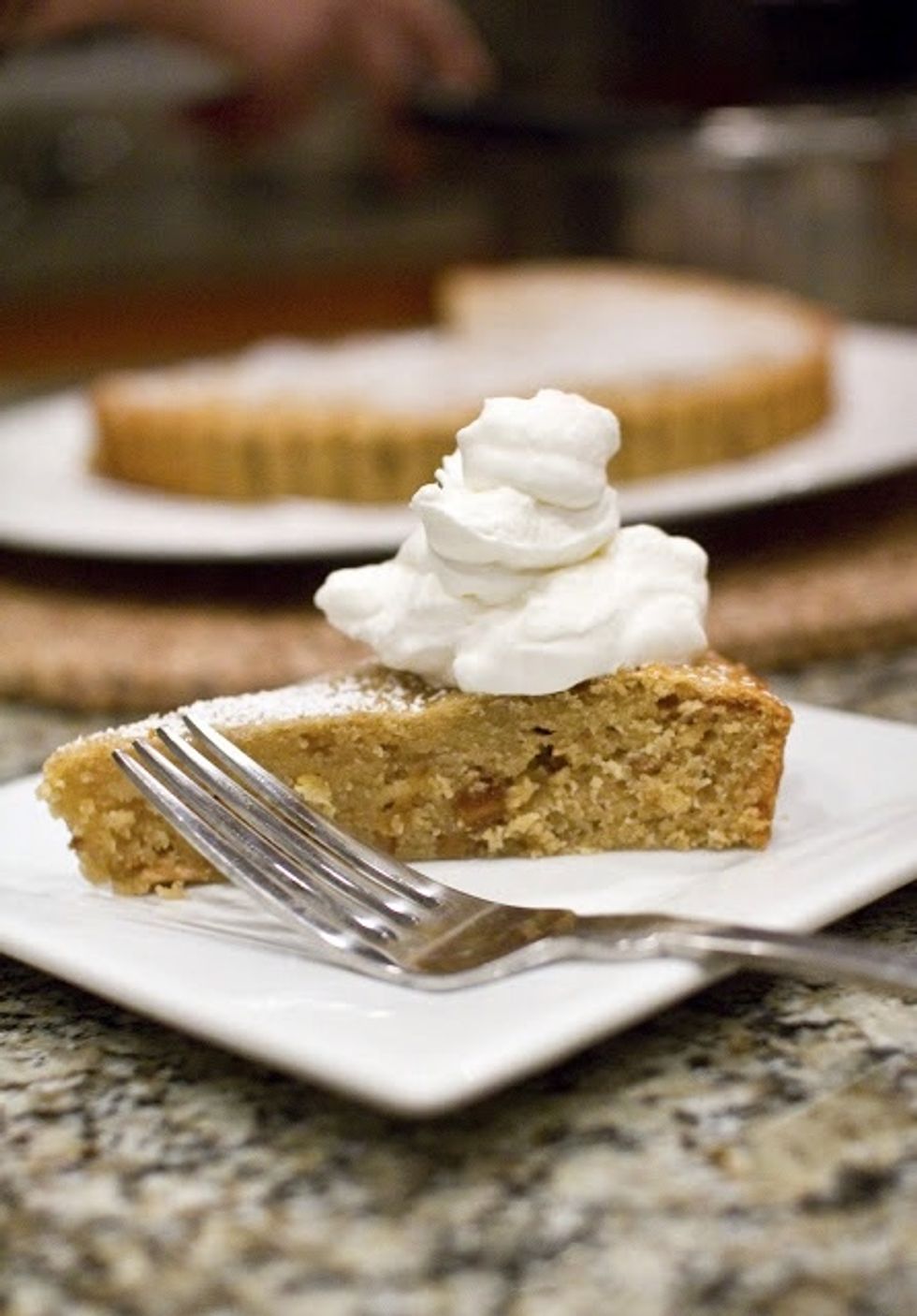 Top it with some softly whipped cream. Aaaaaaand.......enjoy.
8.0oz Finally chopped and stemmed dried figs
3.0Tbsp Freshly squeezed orange juice
3.0Tbsp Grand Marnier or 3 more of OJ
1/2c Whole wheat pastry flour
3/4tsp Baking powder
1/4tsp Sea salt
1.0 Large egg at room temperature
1/2c Honey
1/2c Extra virgin olive oil
1/2c Whole milk
1.0Tbsp Grated lemon zest
Powdered sugar for dusting
Kathy Gori
Screenwriter, long time Indian cook, lover of Indian foods, Saturday morning Cartoon voice. For more recipes visit my website www.thecolorsofindiancooking.com