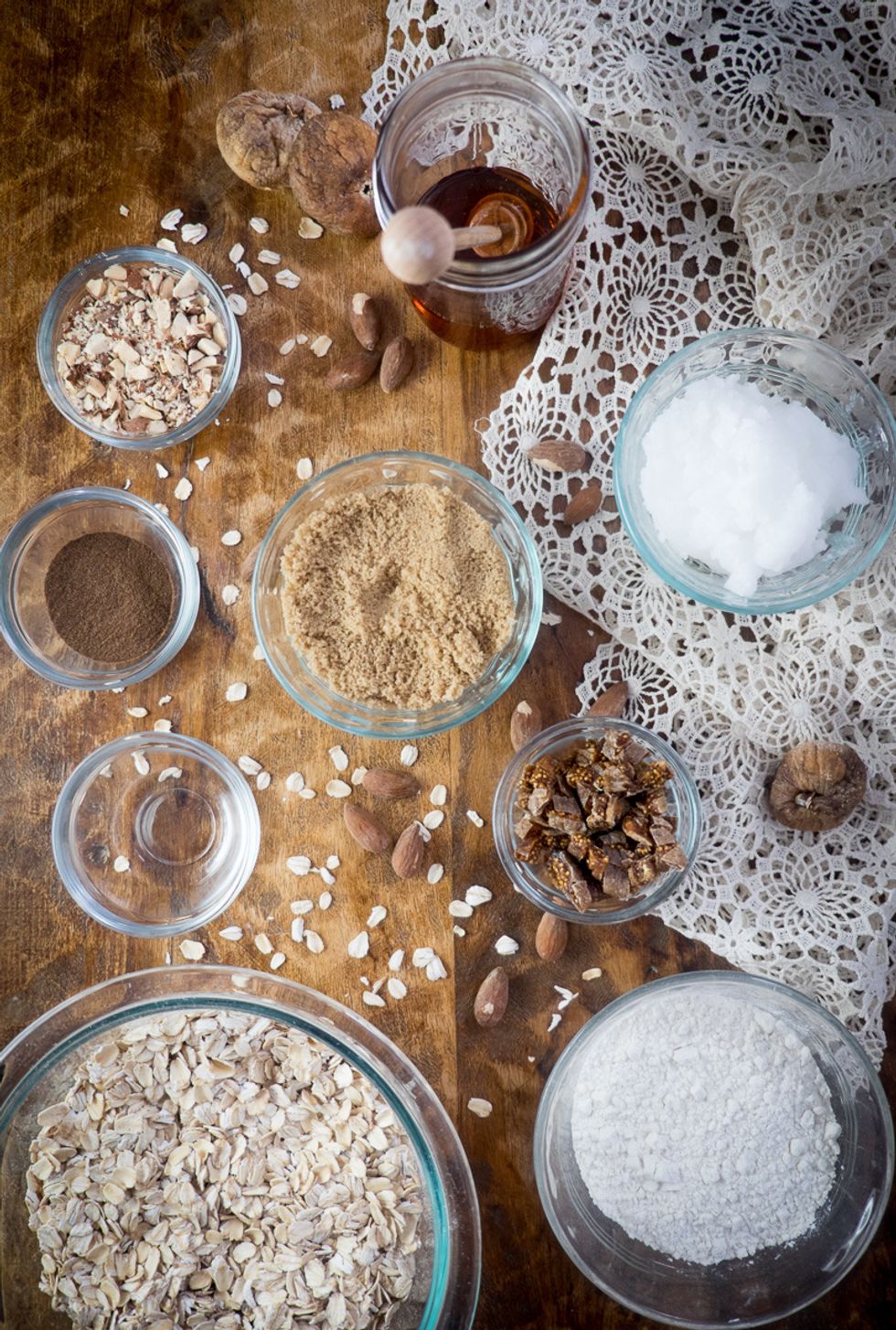 Assemble ingredients.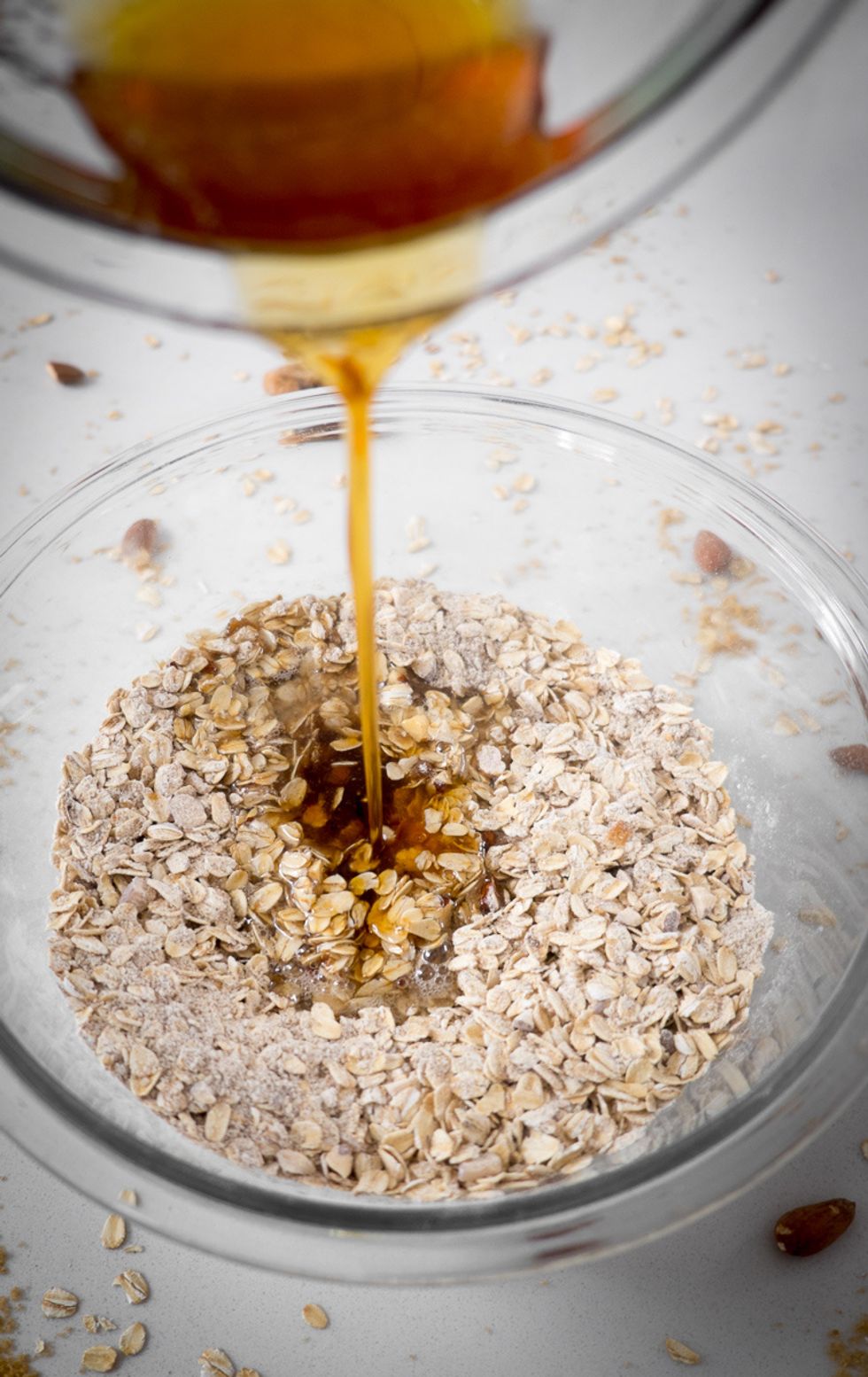 Mix dry ingredients together in a bowl. Microwave coconut oil and honey until melted, then add almond extract. Mix and pour into dry ingredients.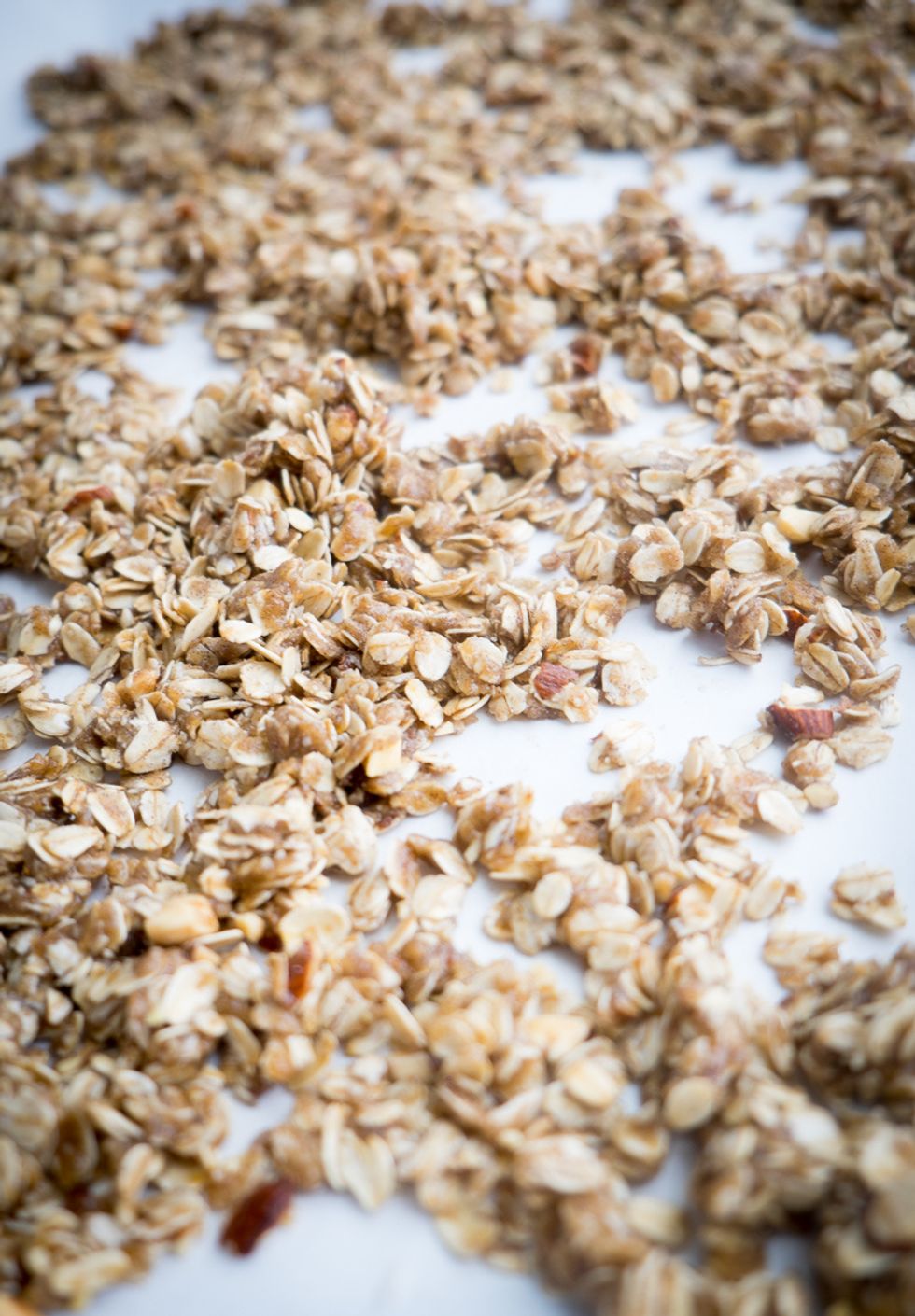 Spread unbaked granola on a baking sheet lined with parchment. Bake in 250 degree oven for 60 minutes. Break up any overly large chunks, leaving some clusters. Mix in dried figs. Let cool.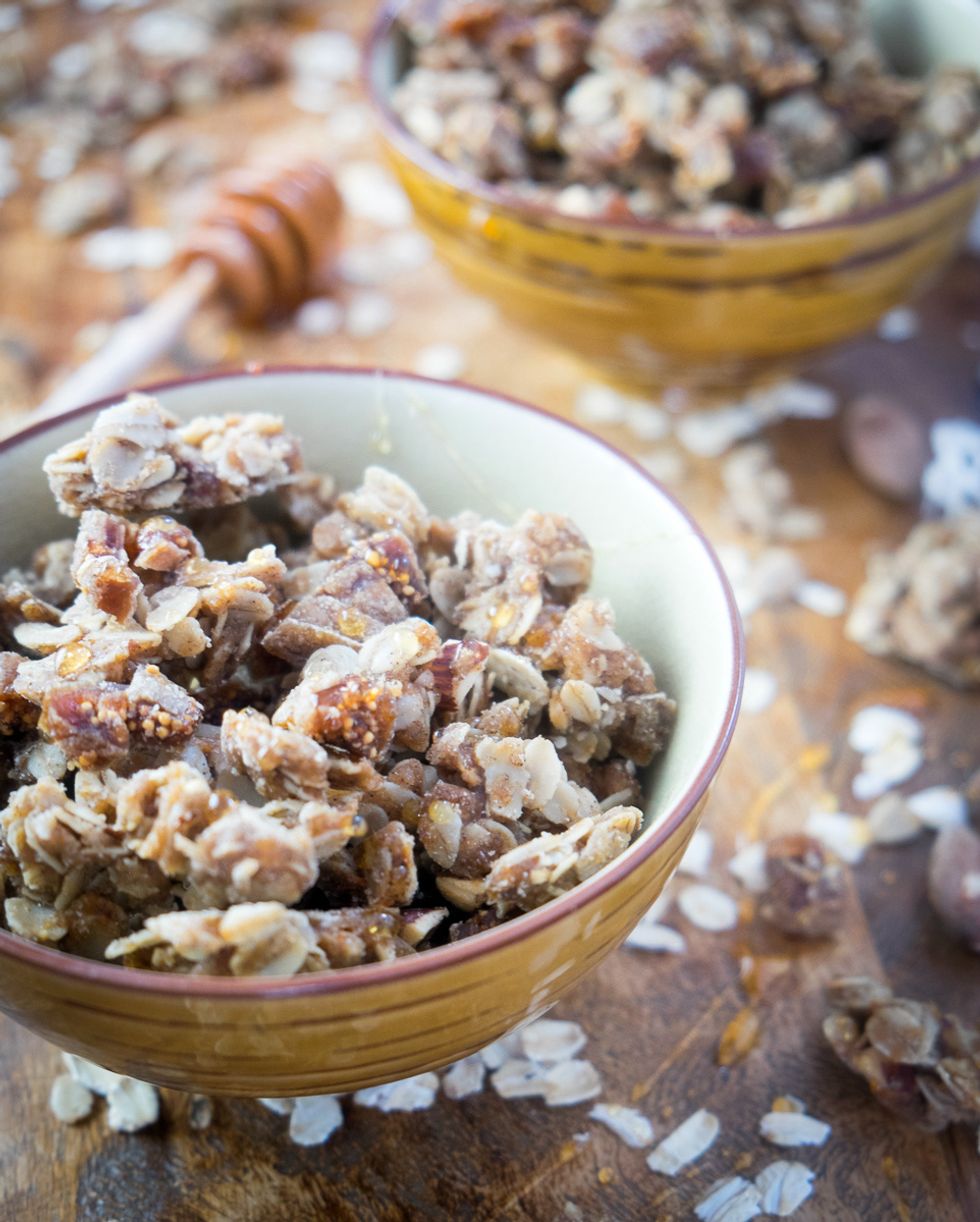 Drizzle with honey. Store in airtight container for up to 2-3 weeks. Enjoy!
1/2c oats
2/3c flour
1/2c dark brown sugar
1/3c chopped almonds
1/2c coconut oil
1.0tsp almond extract
1/2c chopped dried figs
Kaz Weida
Kaz Weida is a freelance writer from Salt Lake City. She's a serious bibliophile, obsessed with trees, and a staunch believer that coffee cures all the things.