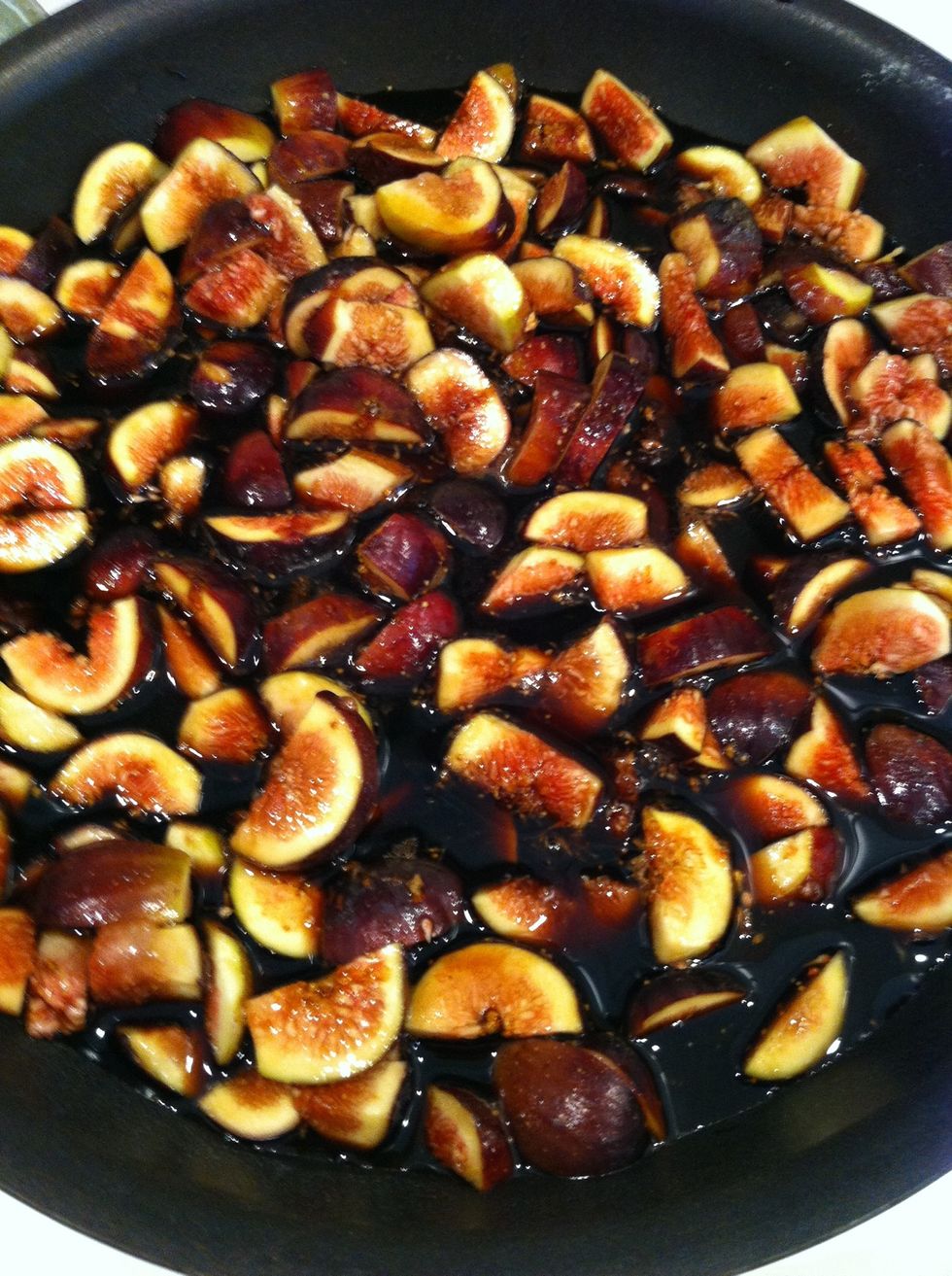 Stem and roughly chop figs. Bring cut figs, sugar, balsamic vinegar, and water to boil in 12-in skillet over medium-high heat.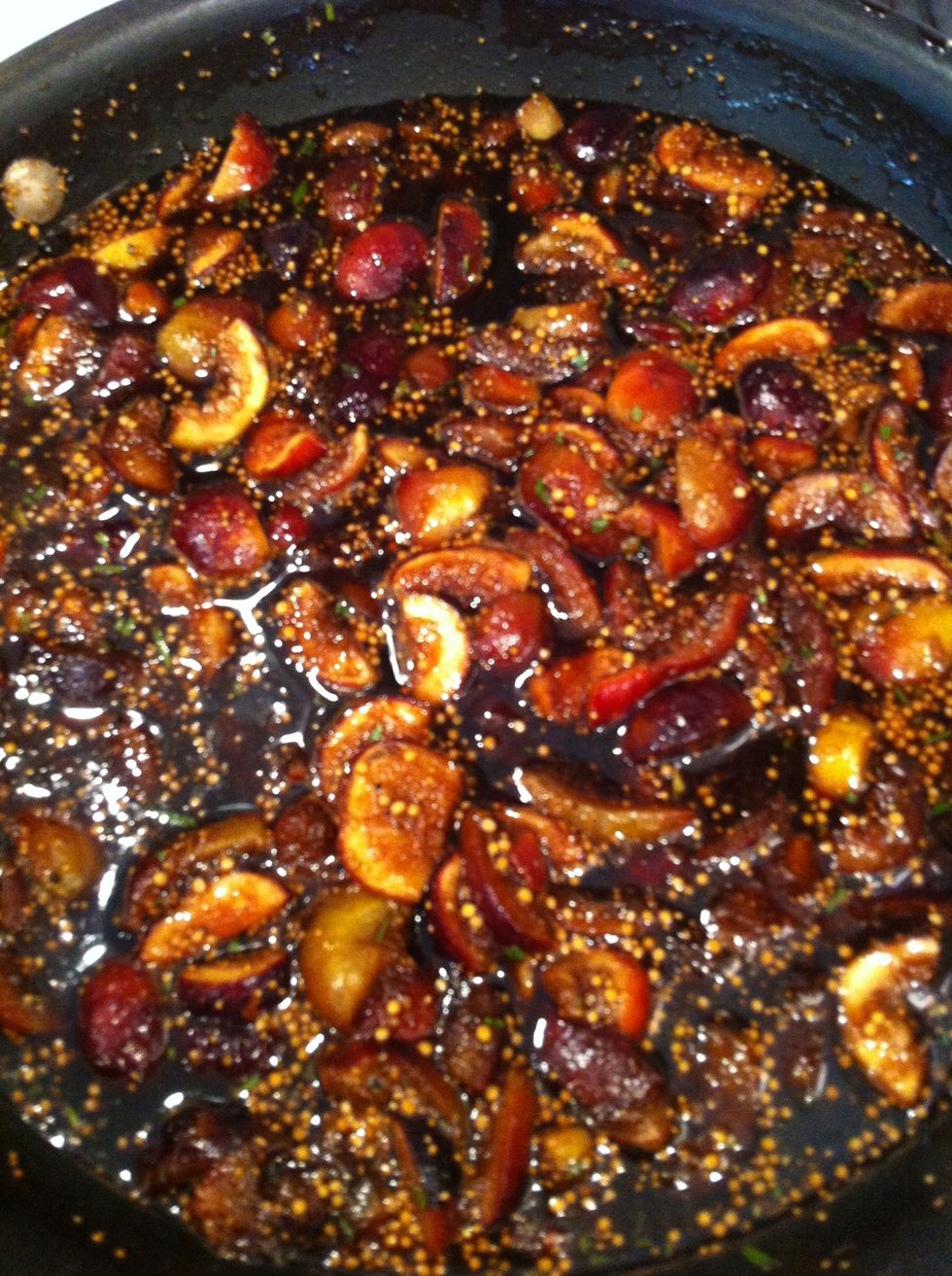 Once boiling, add remaining ingredients. Simmer over medium-low for 35 to 40 minutes. Remove from heat when rubber spatula leaves a distinct trail across bottom of skillet and mixture is jam-like.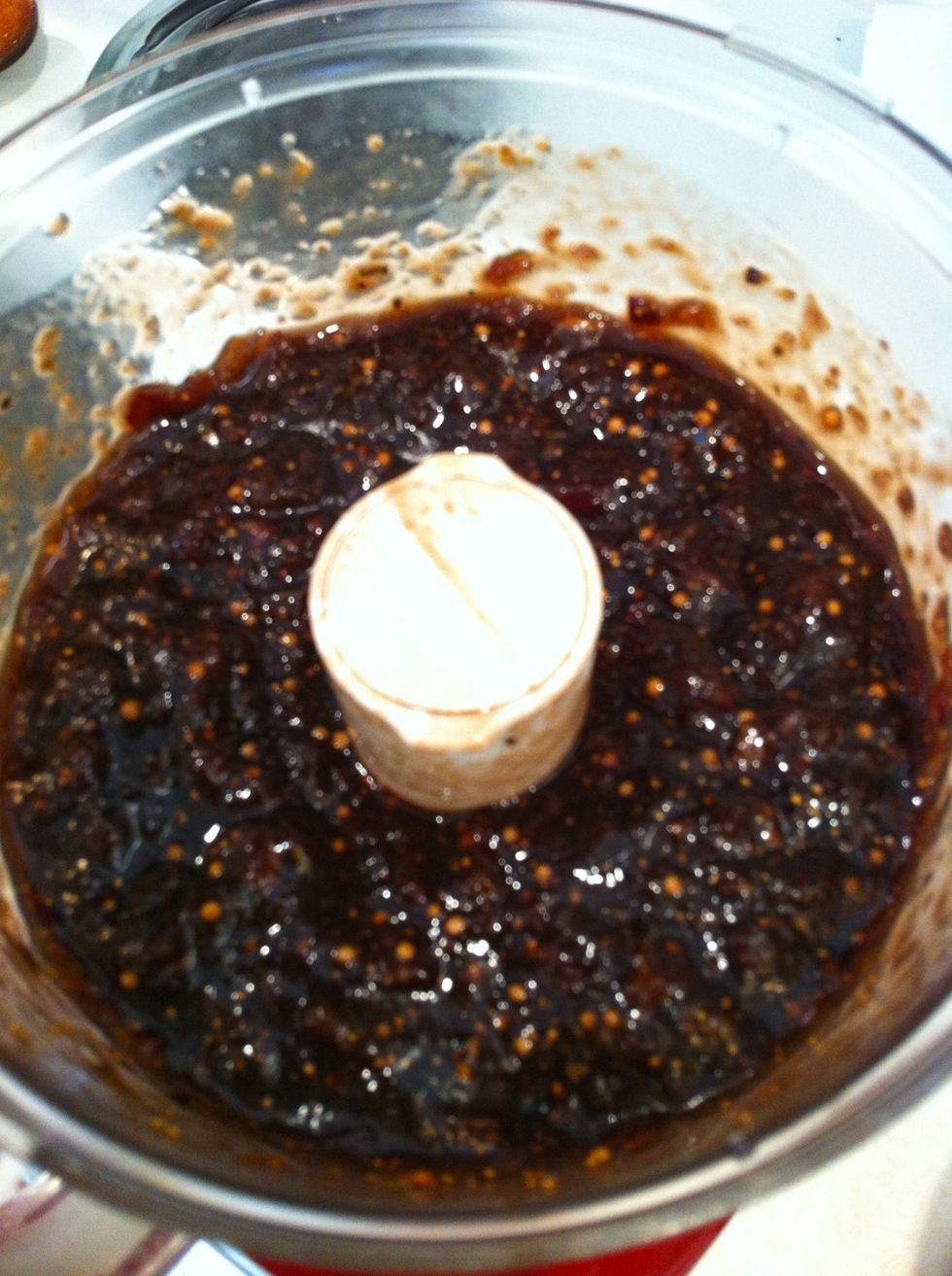 Remove from skillet and transfer to food processor. Pulse ~6 times, till uniform but still chunky.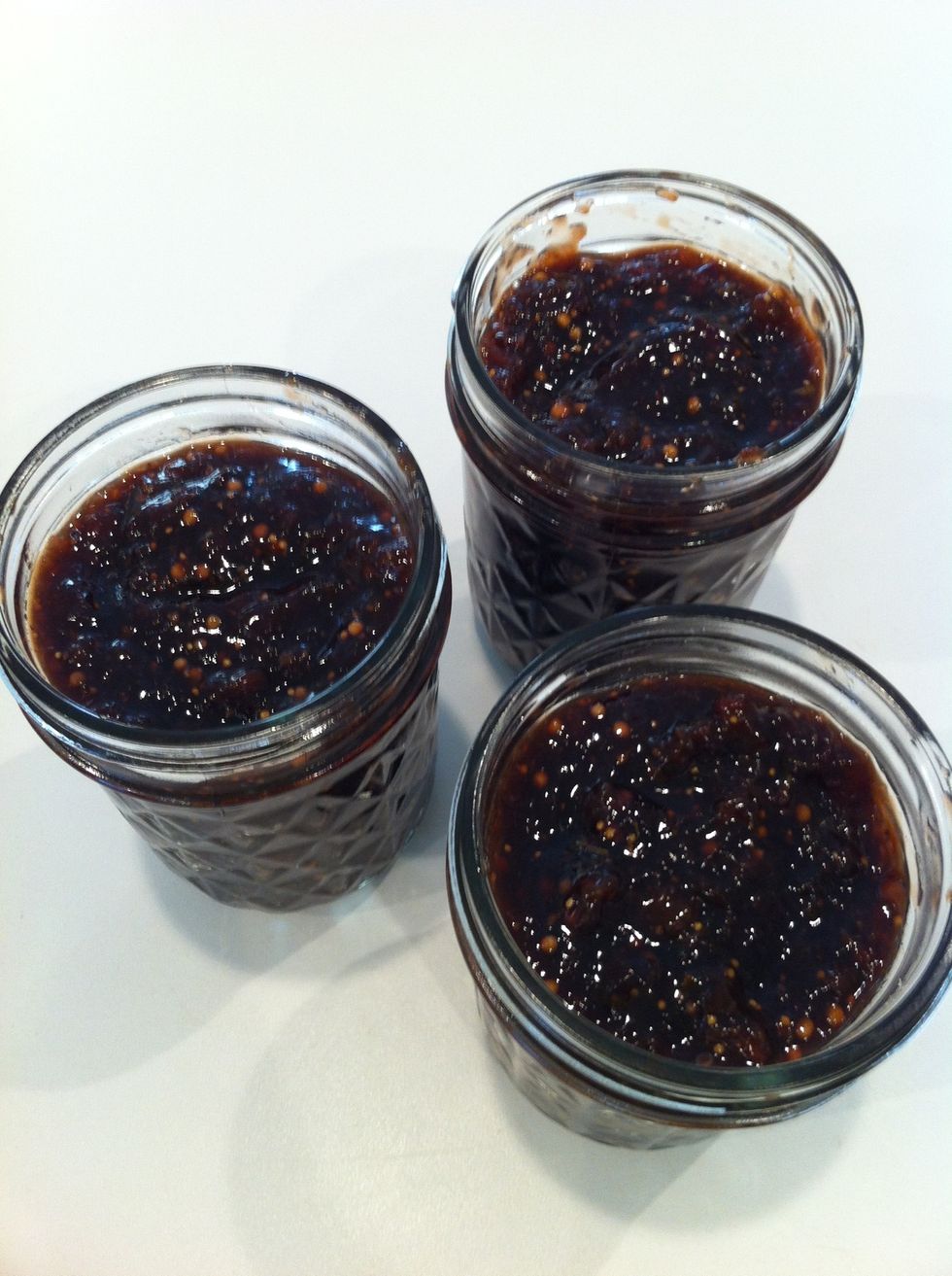 Transfer to three 8-oz -or- six 4-oz jars and let come to room temperature. Clean rims, seal with lids, and store in refrigerator for up to 1 month.
Served here on baguette slices with goat cheese and blue cheese (and apothic red wine). Cheers!
1/2lb Fresh figs
1/4c Sugar
1/2c Balsamic vinegar
1/2c Water
2.0Tbsp Lemon juice
1.0Tbsp Yellow mustard seeds
1.0tsp Minced fresh rosemary
1.0pch Salt
1/4tsp Black pepper
8-oz or 4-oz jelly jars