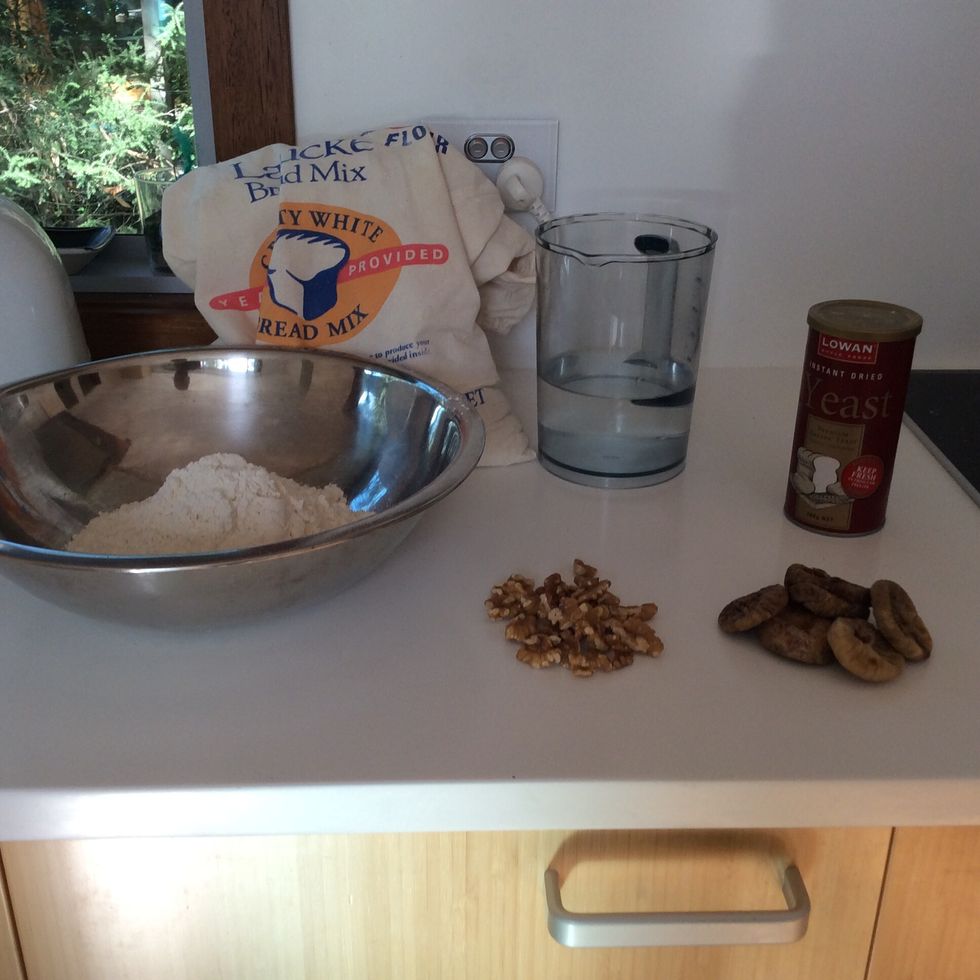 Gather your ingredients. You will need: a large bowl, a spoon, a jug, an apron, oven mitts and a bread tin. For ingredients check 'supplies'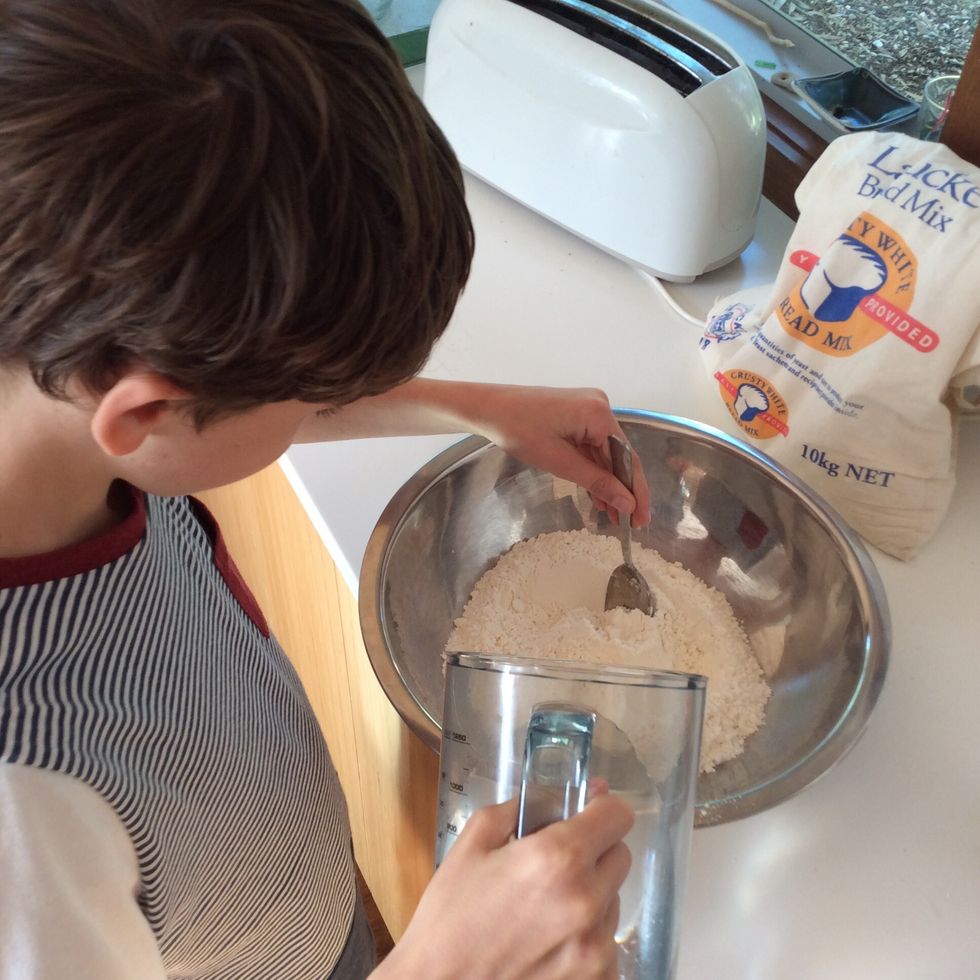 Mix the salt, yeast, and flour together and whilst doing so, add water. Once the mixture has become doughy then plop it onto your bench.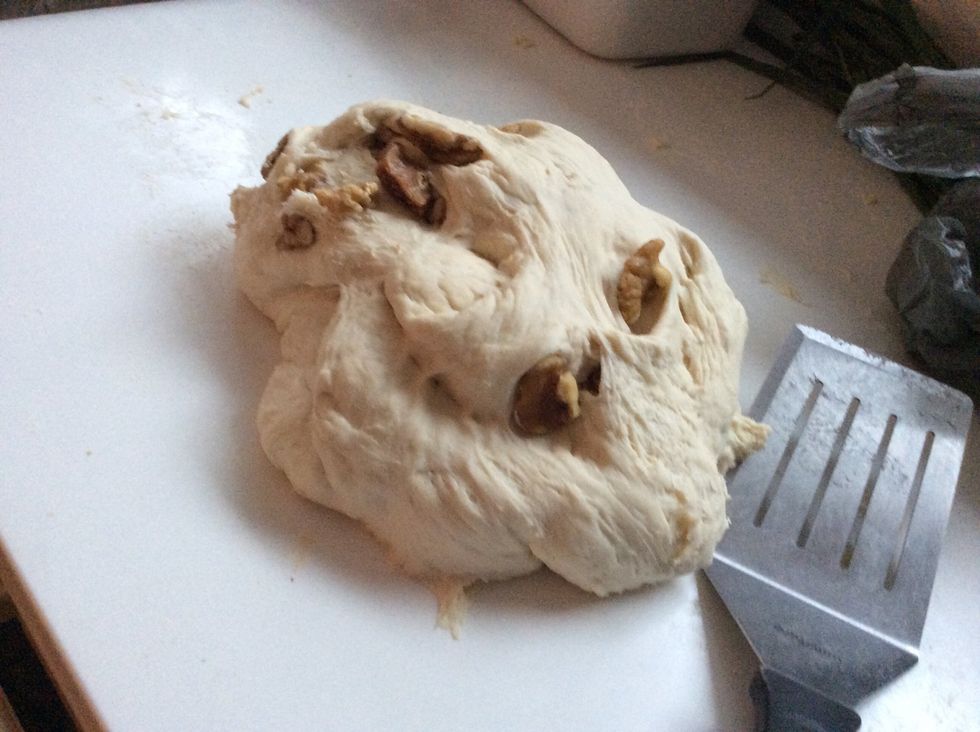 Knead mixture until satisfactory, roll it out, place fogs and walnuts and roll it up again, continue kneading the dough or adding flour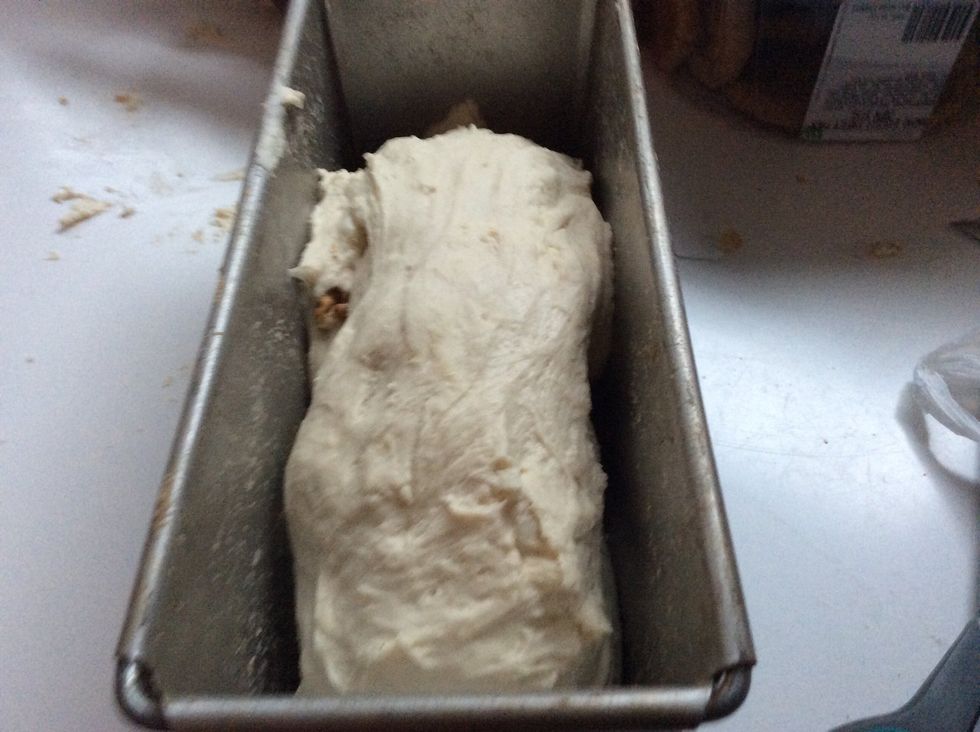 Once you are done kneading, place in bread tin.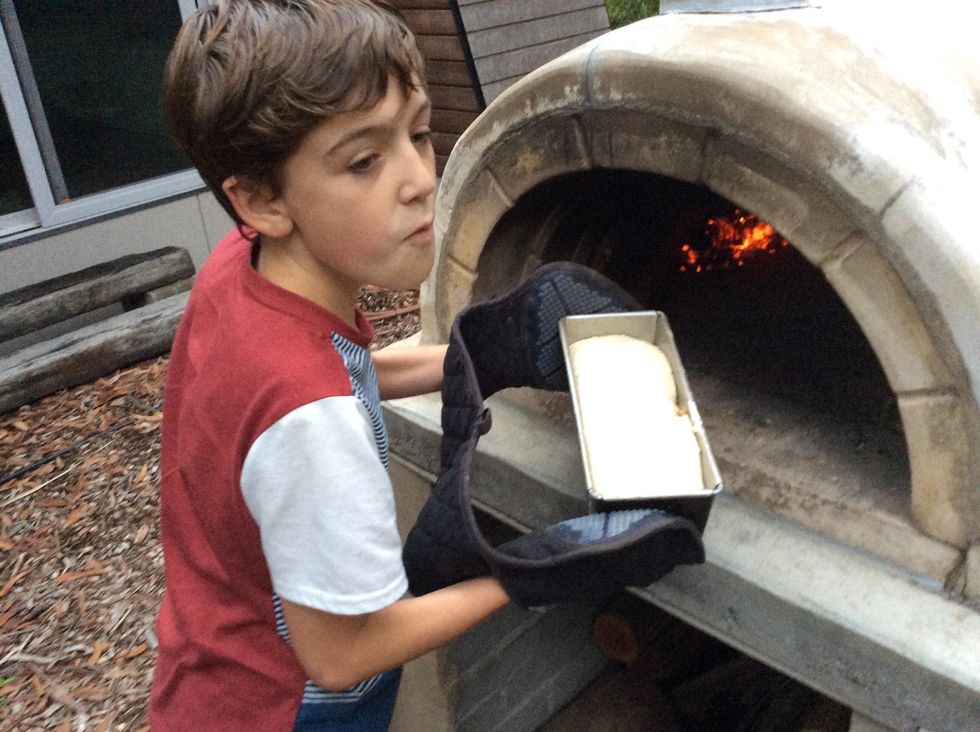 Place in oven. (I used my pizza oven, but that's not necessary)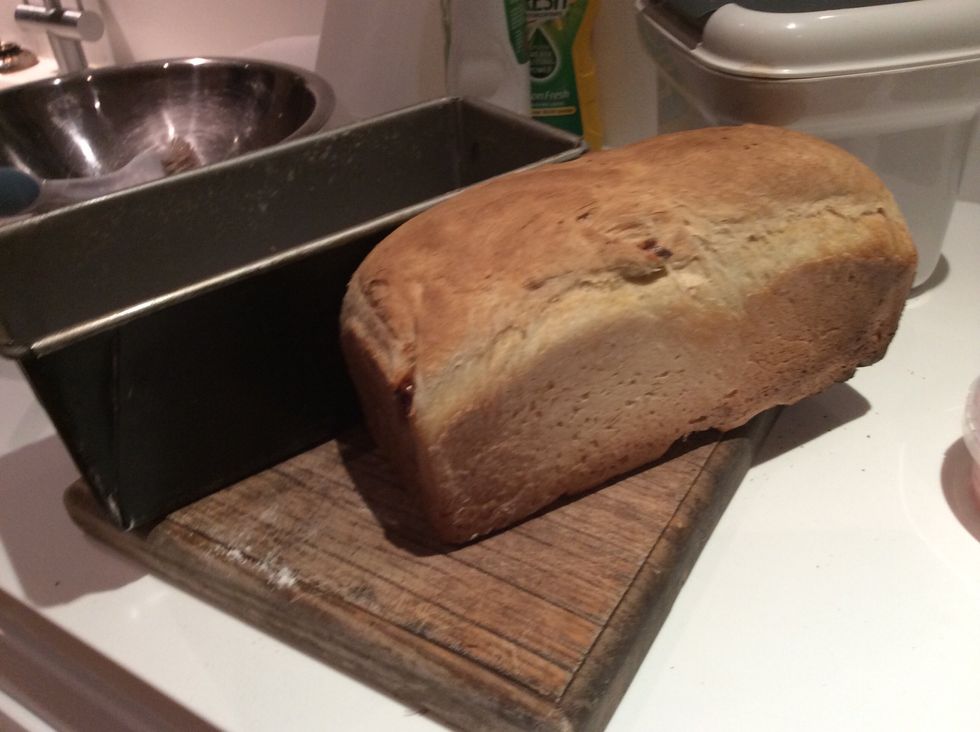 Take it out when it looks like this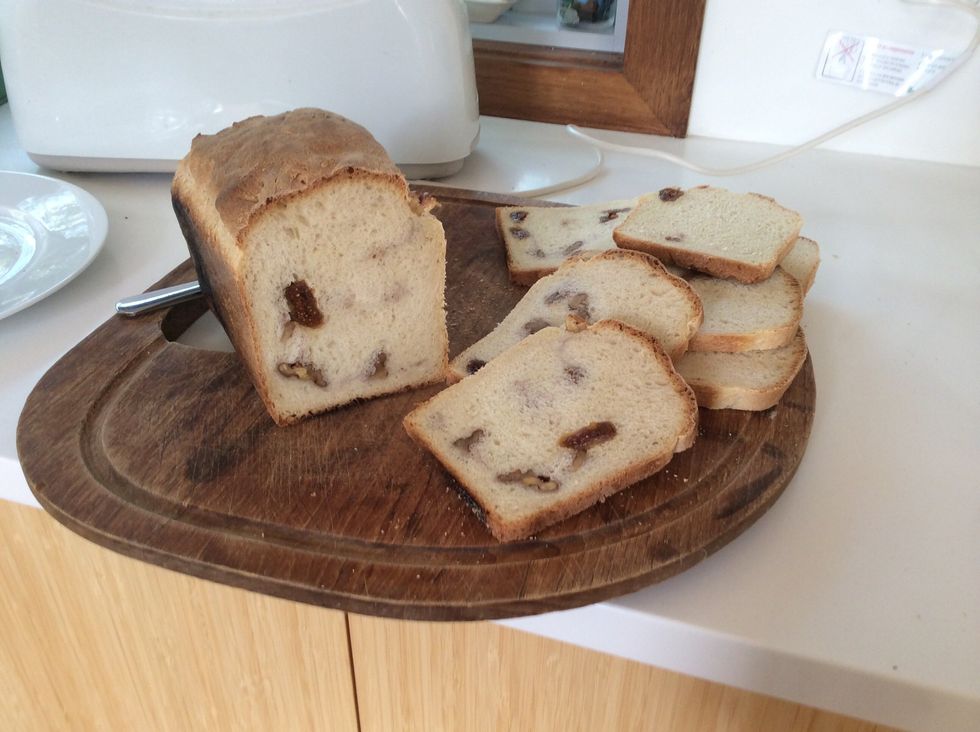 And you are done! Congratulations!
500.0g White flour
5.0g Dried yeast
10.0g Salt
335.0ml Water
However many figs you want
However many walnuts you want