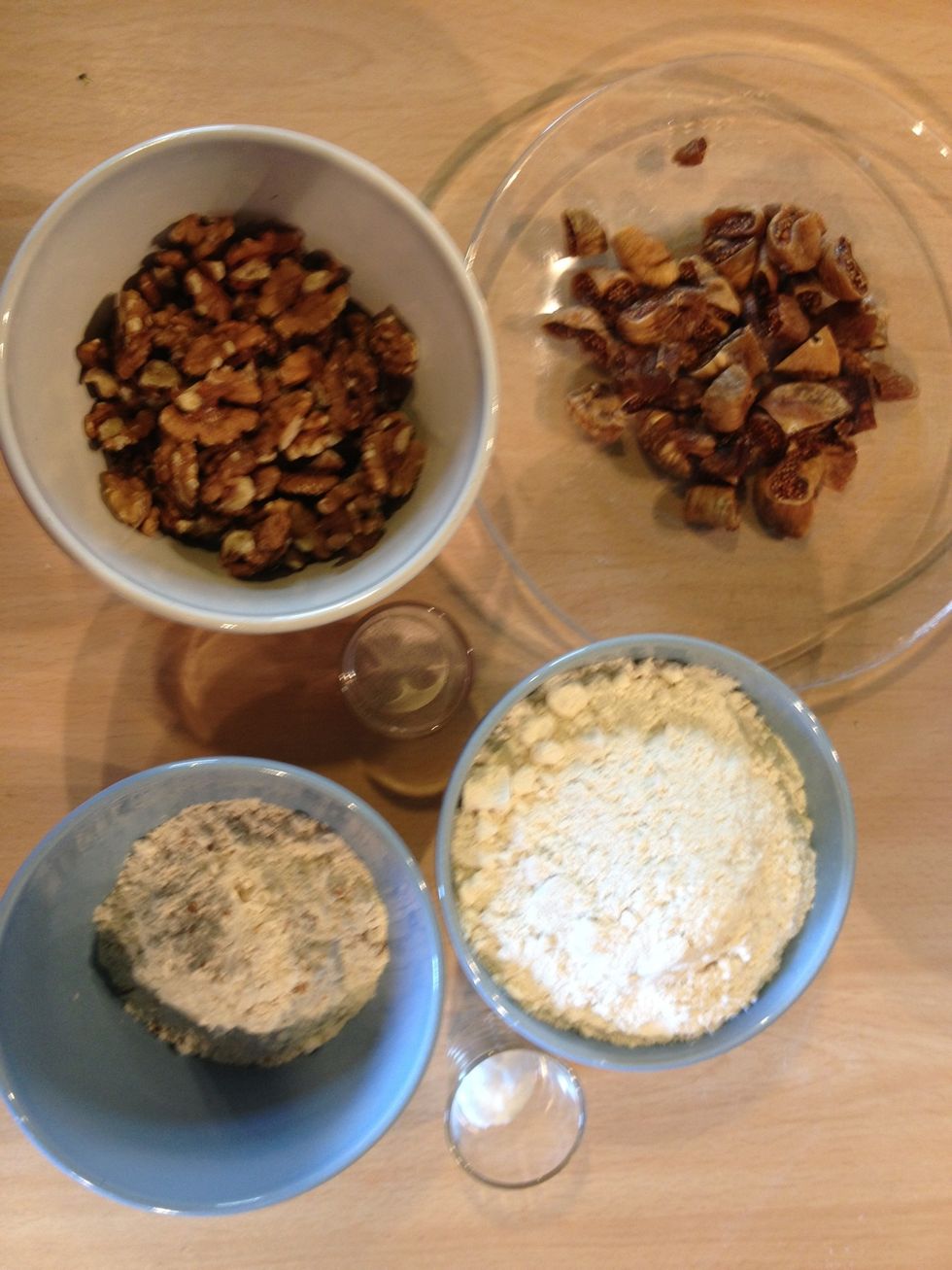 Gather ingredients ( and water which I didn't do here...) you can use as much/little of the walnuts and figs as you like. I use approx 150g.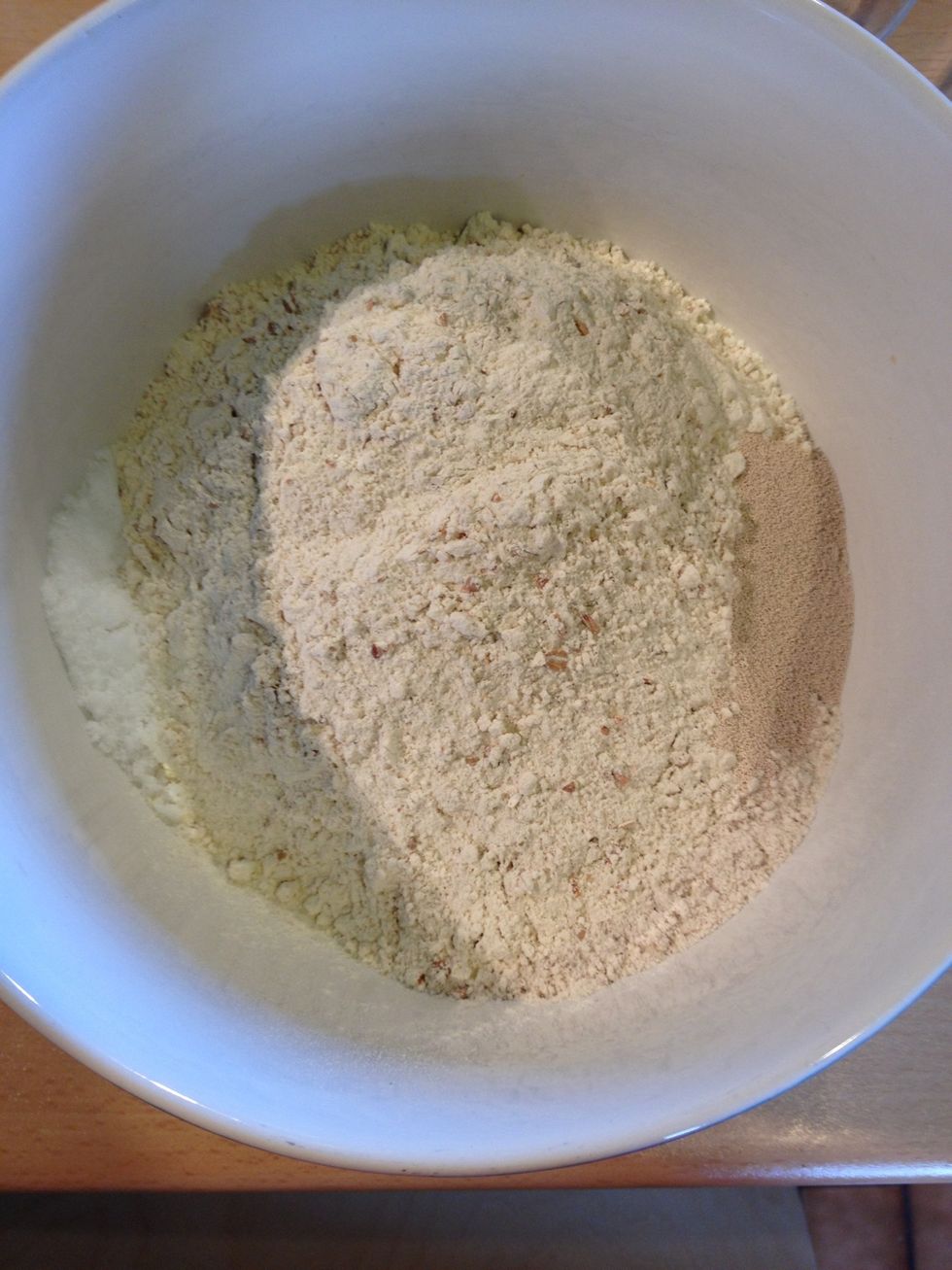 Mix the two flours, then ad the yeast and salt being careful to make sure they do not mix!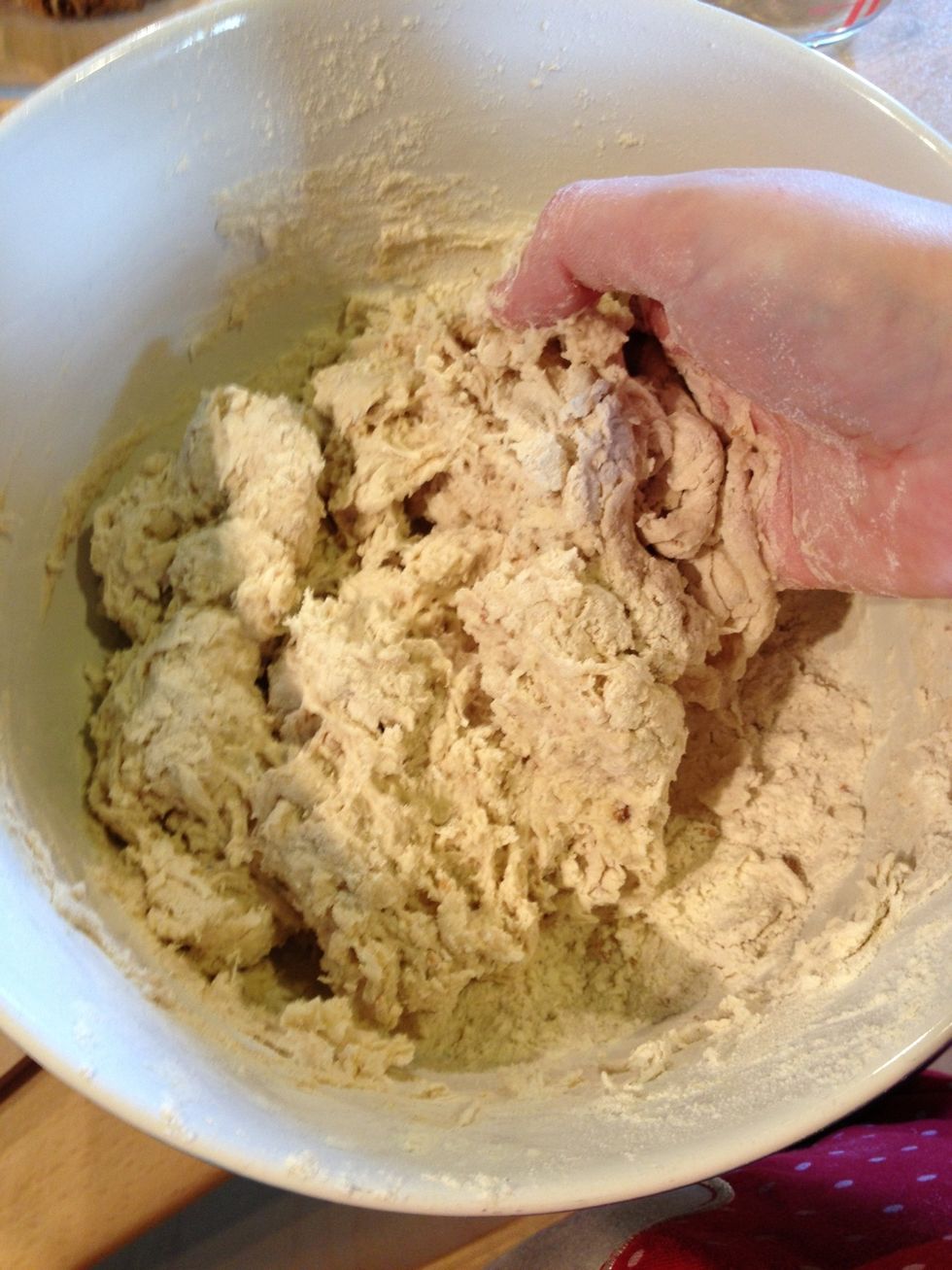 Add water and mix with your hands to form a nice dough.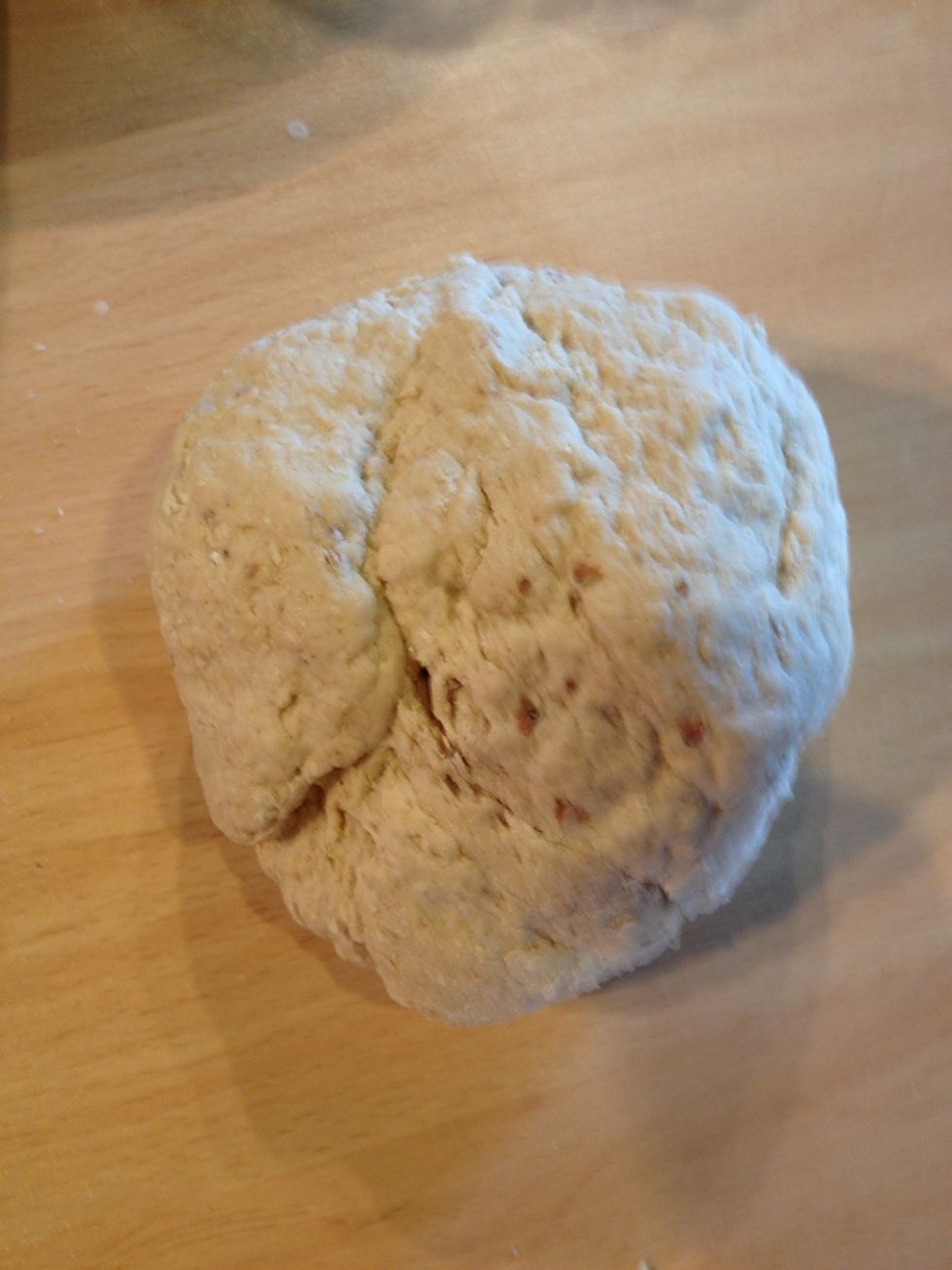 Here's the nice dough. Turn onto a surface ( flour it if you think it might stick ).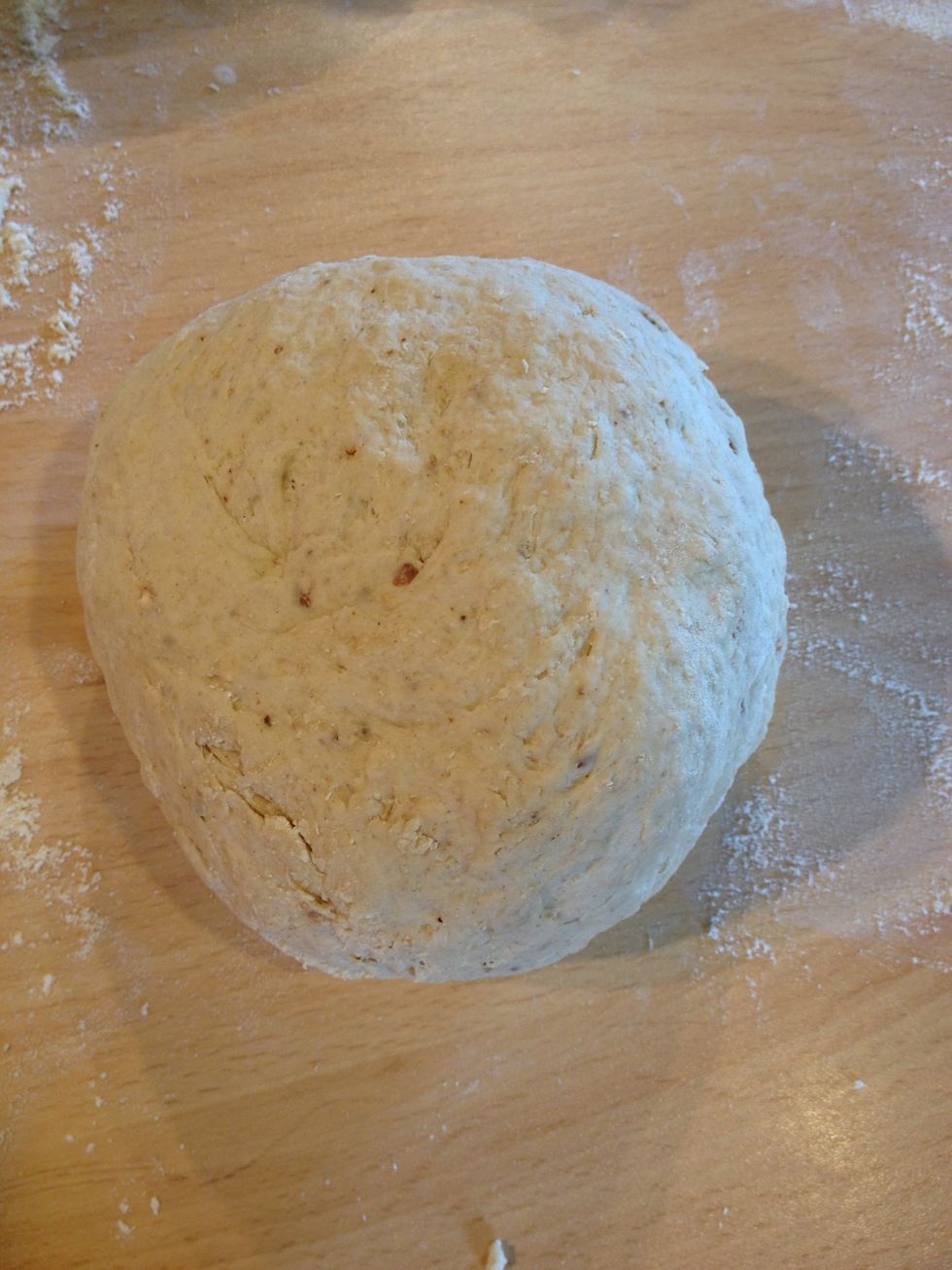 We're going to knead it, so shape into a ball...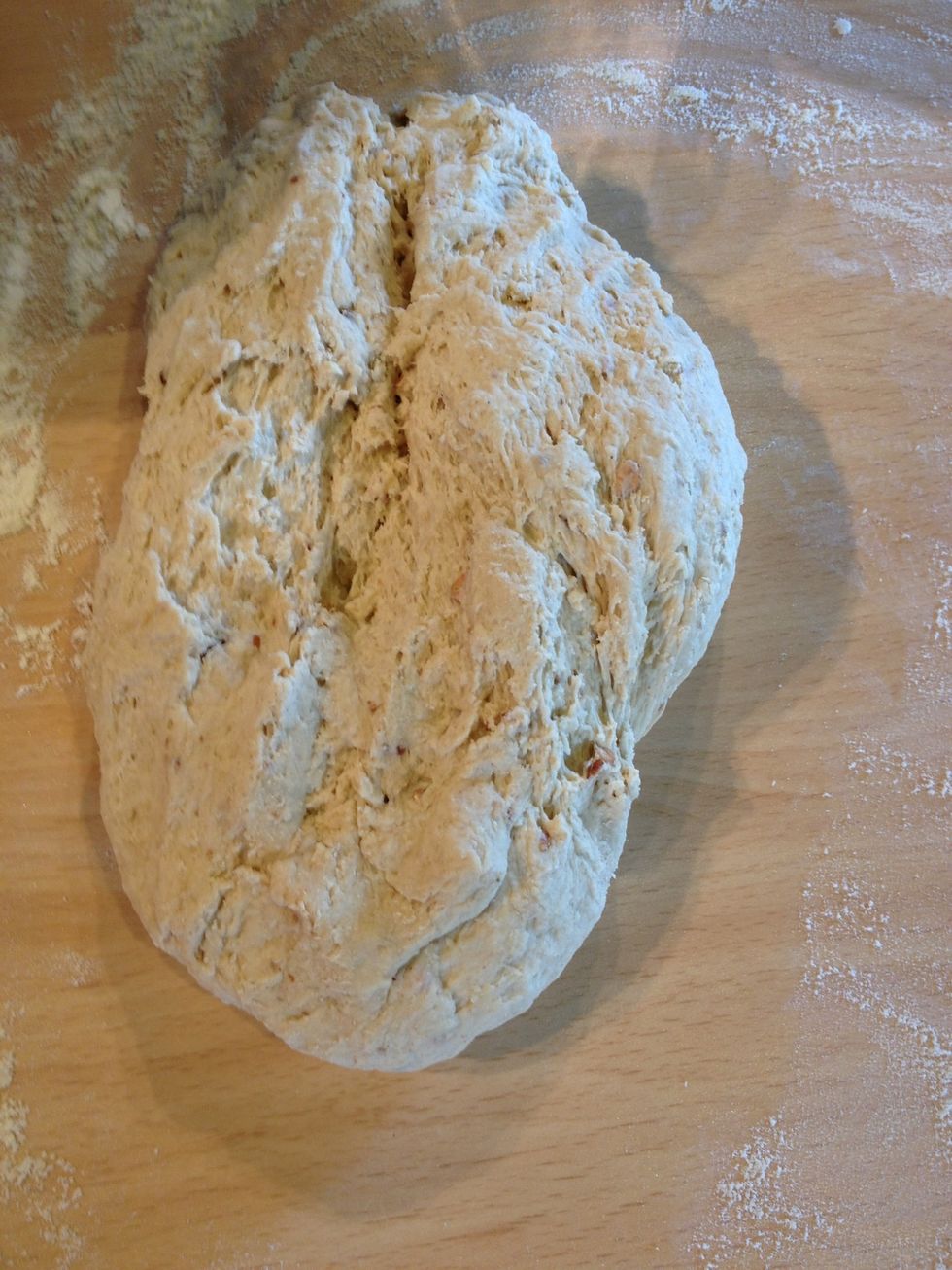 Push the dough up vertically to stretch it...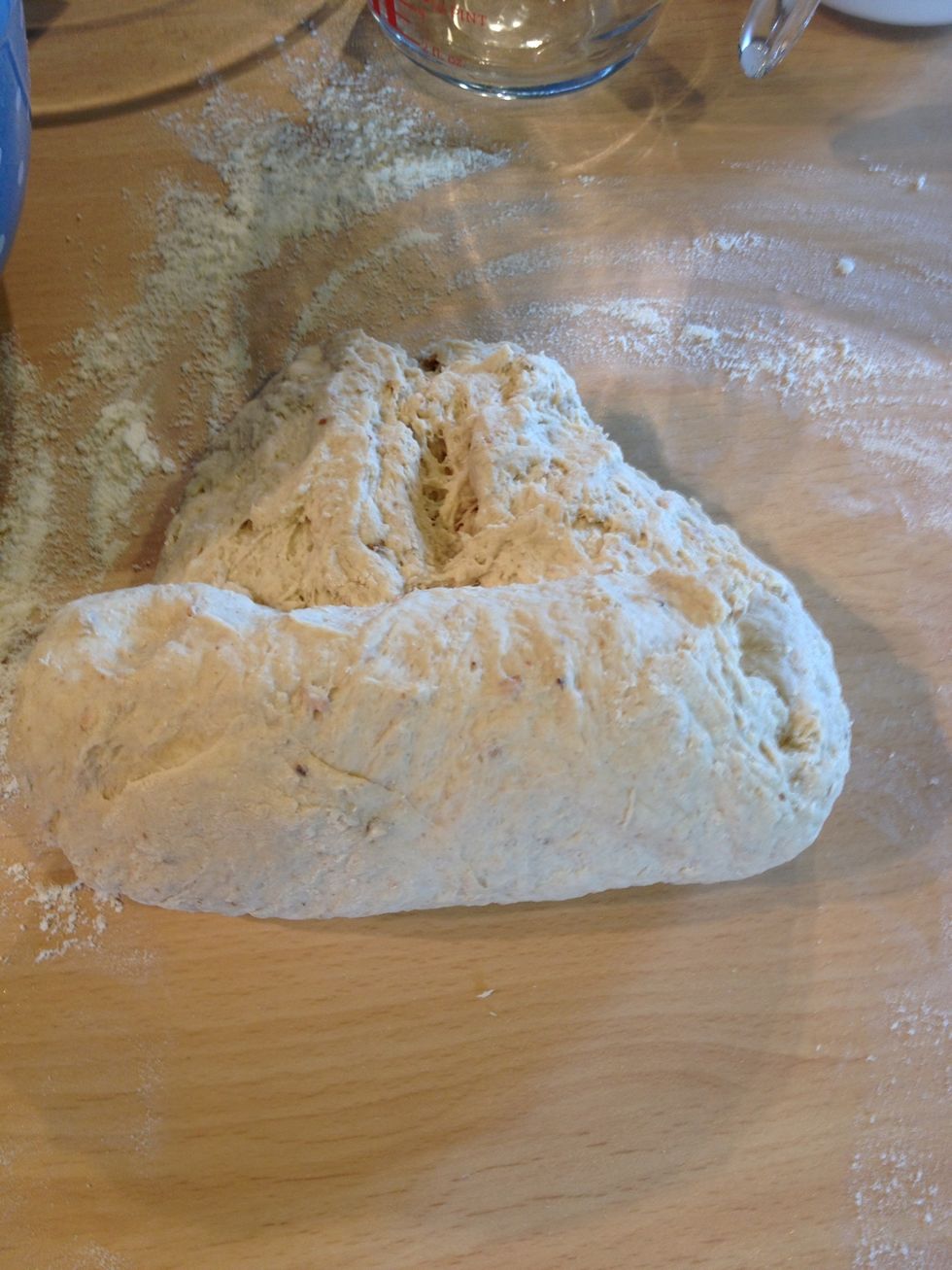 Then roll in the same direction....
Once complete, turn 90 degrees and repeat until a glossy dough is formed, like he next picture.
Finished.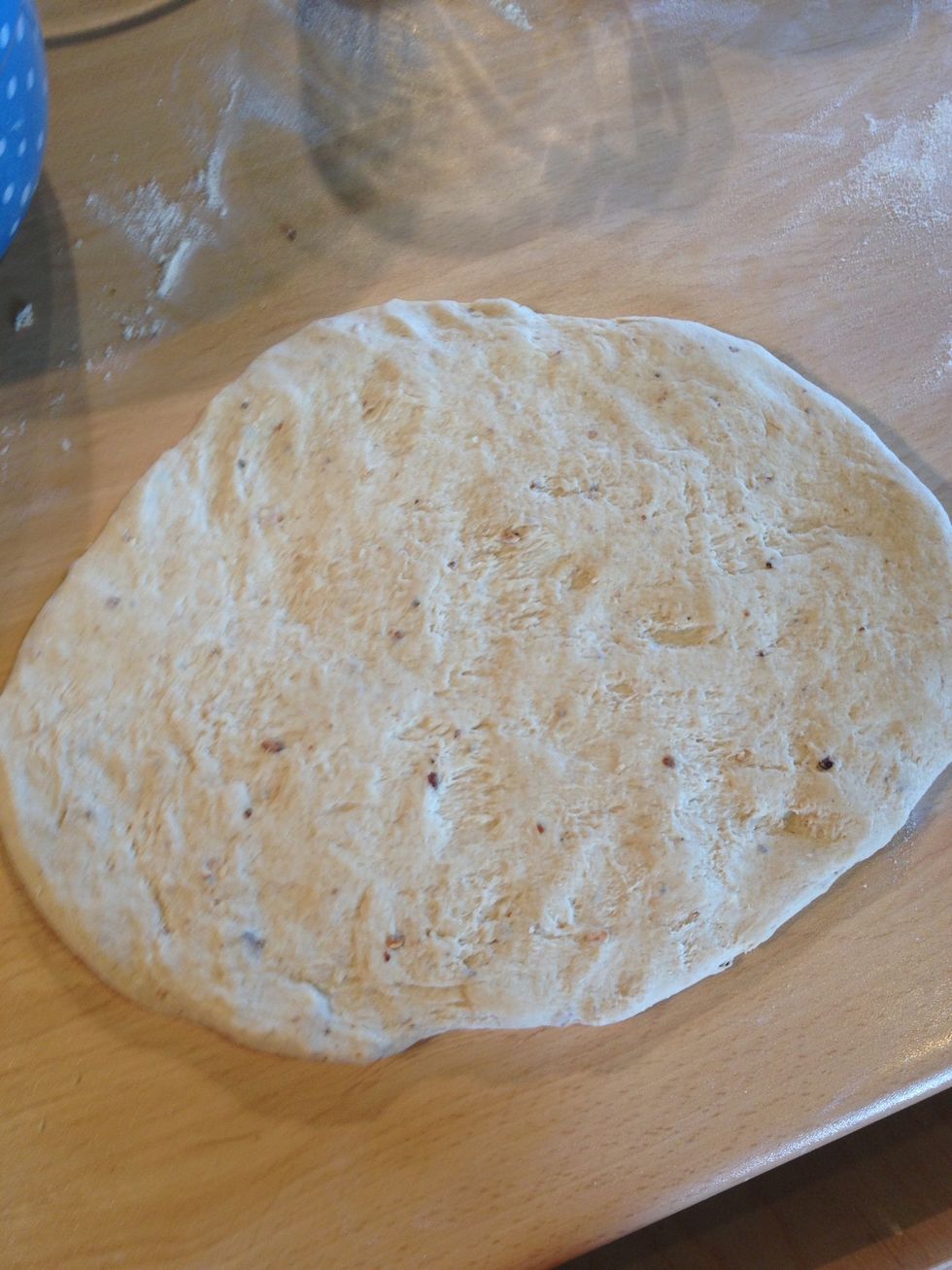 Next flatten the dough to a relative thin size, you need the surface area to be big enough to fit all your filling on.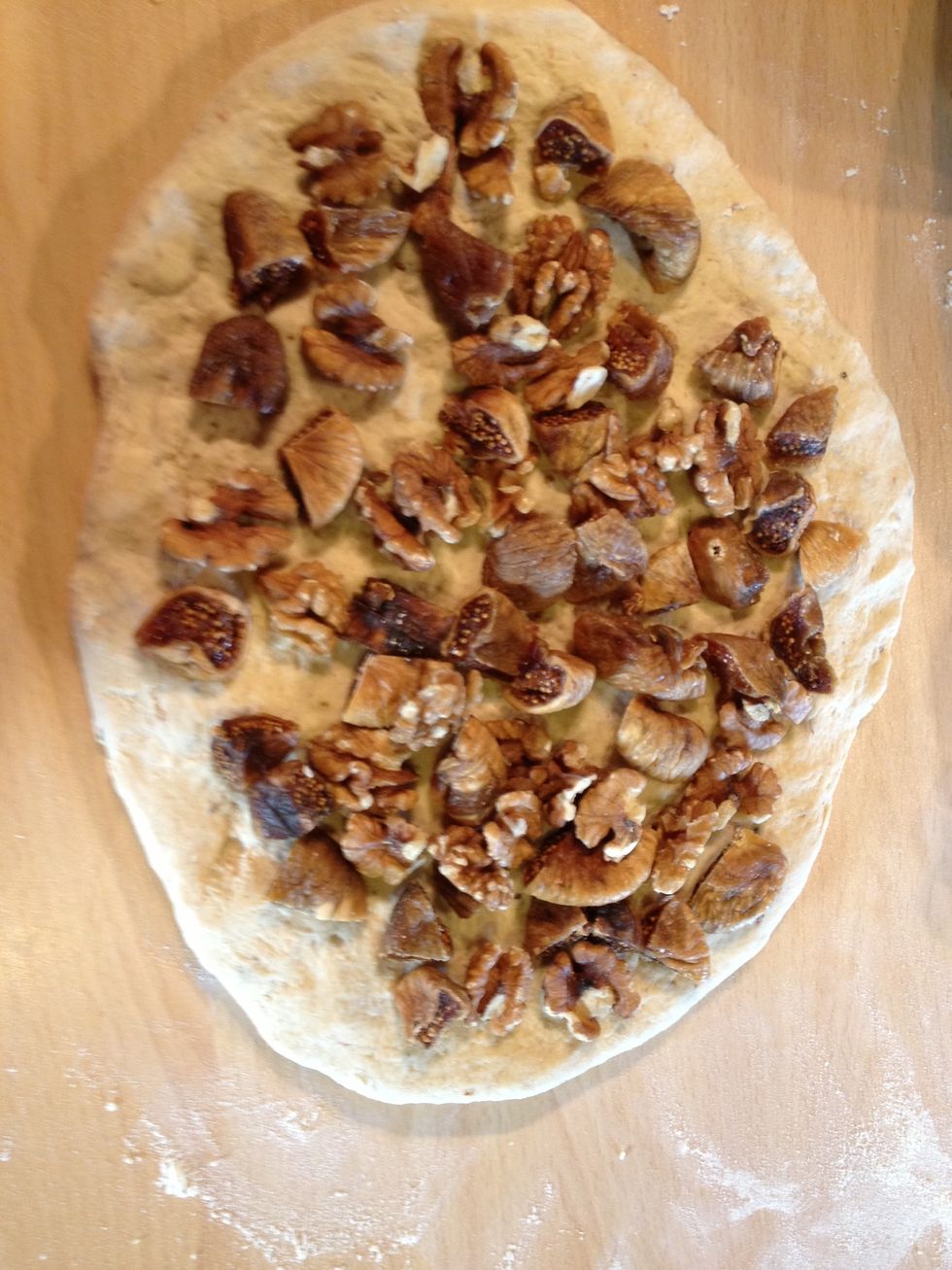 Ad the filling...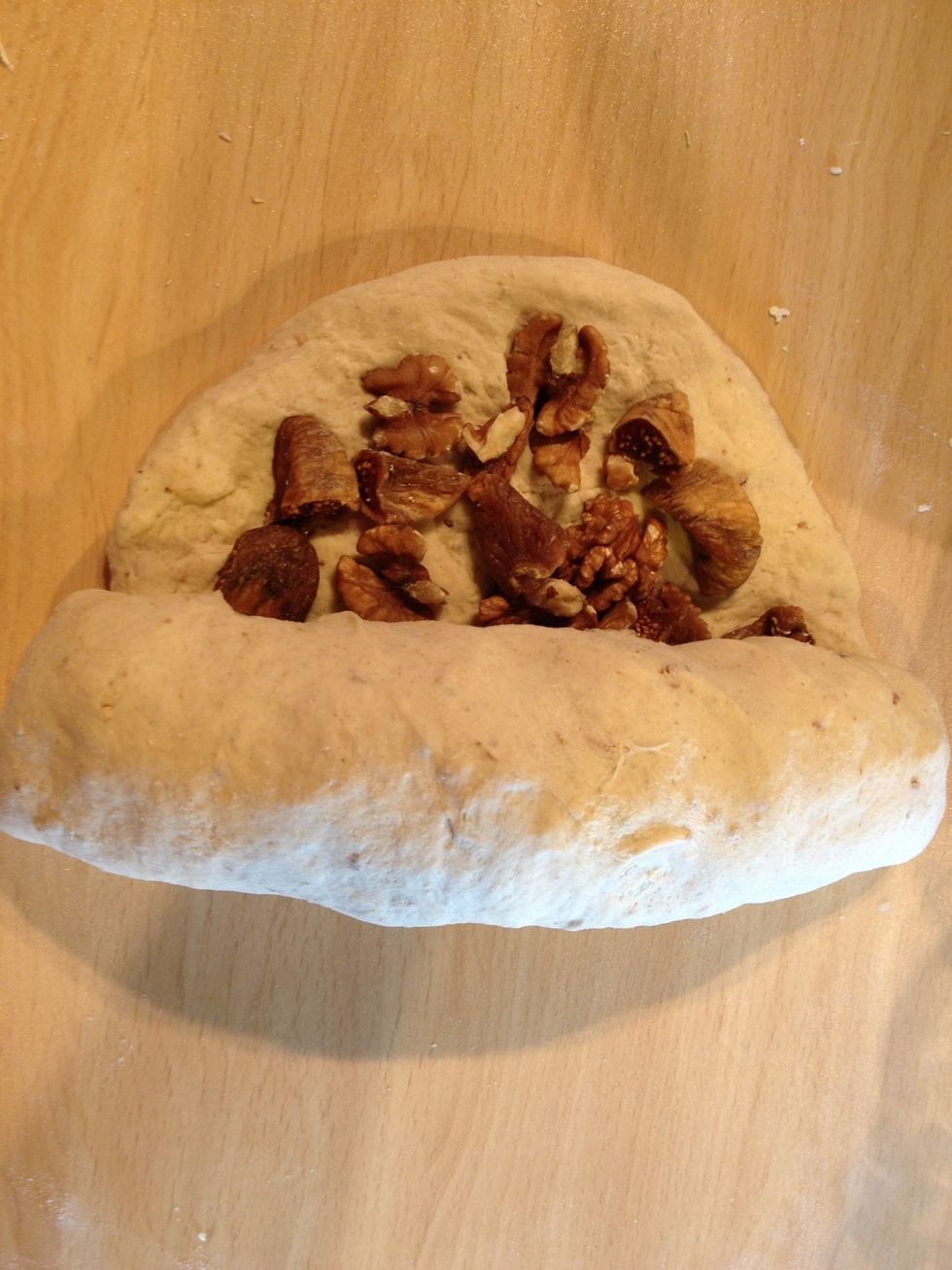 Roll up in the same way as hen you were kneading....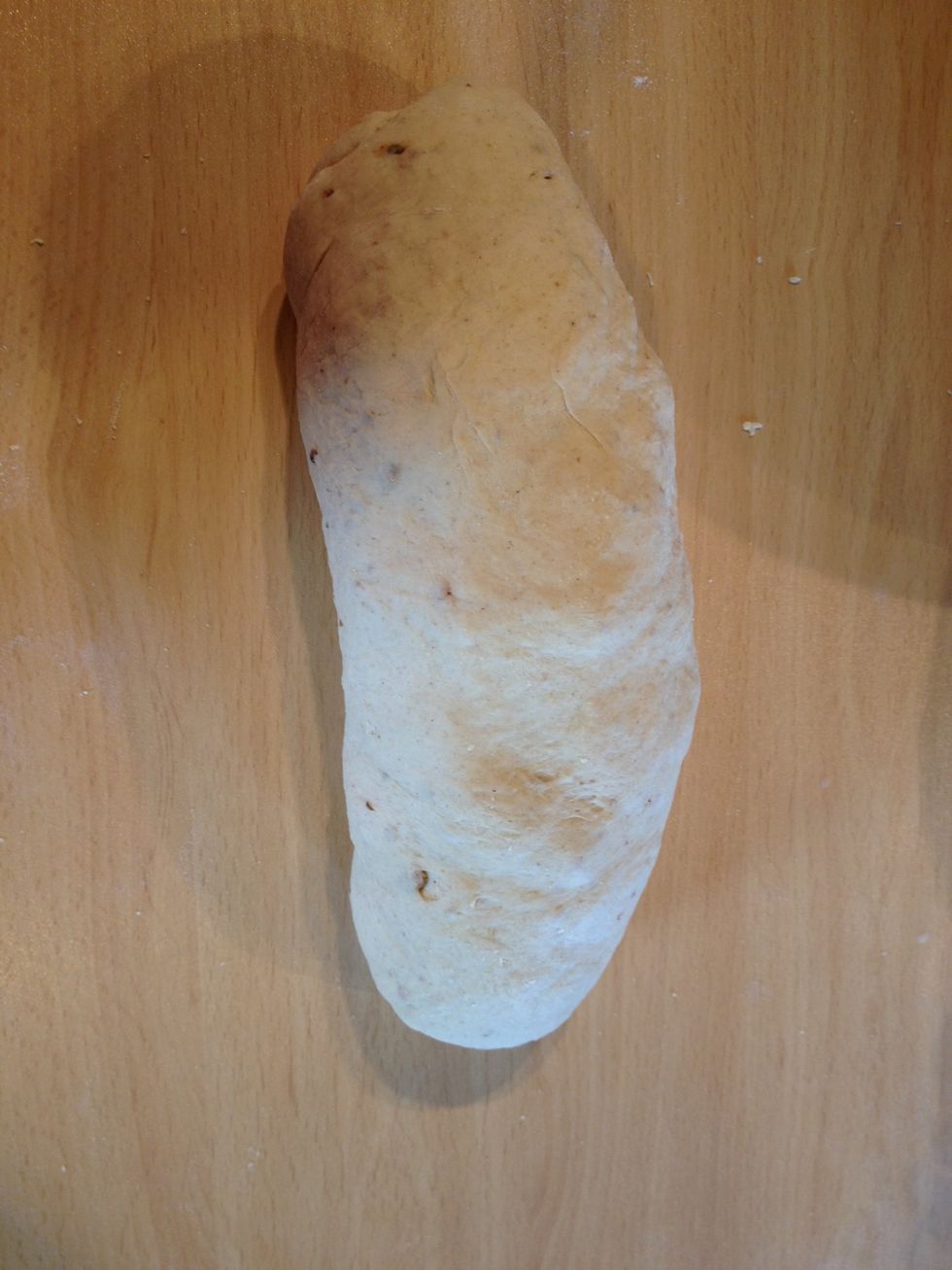 To form a loaf shape. Put this in a container to prove for 1 hour, removing the air every 20 minutes by punching the dough down.
This is the dough knocked back.
When the first hour is up, shape the dough into whatever you like ( I leave it jut as a loaf ) put in a plastic bag and prove for another hour ( no need to knock back ). Set the oven to 250 / gas 9.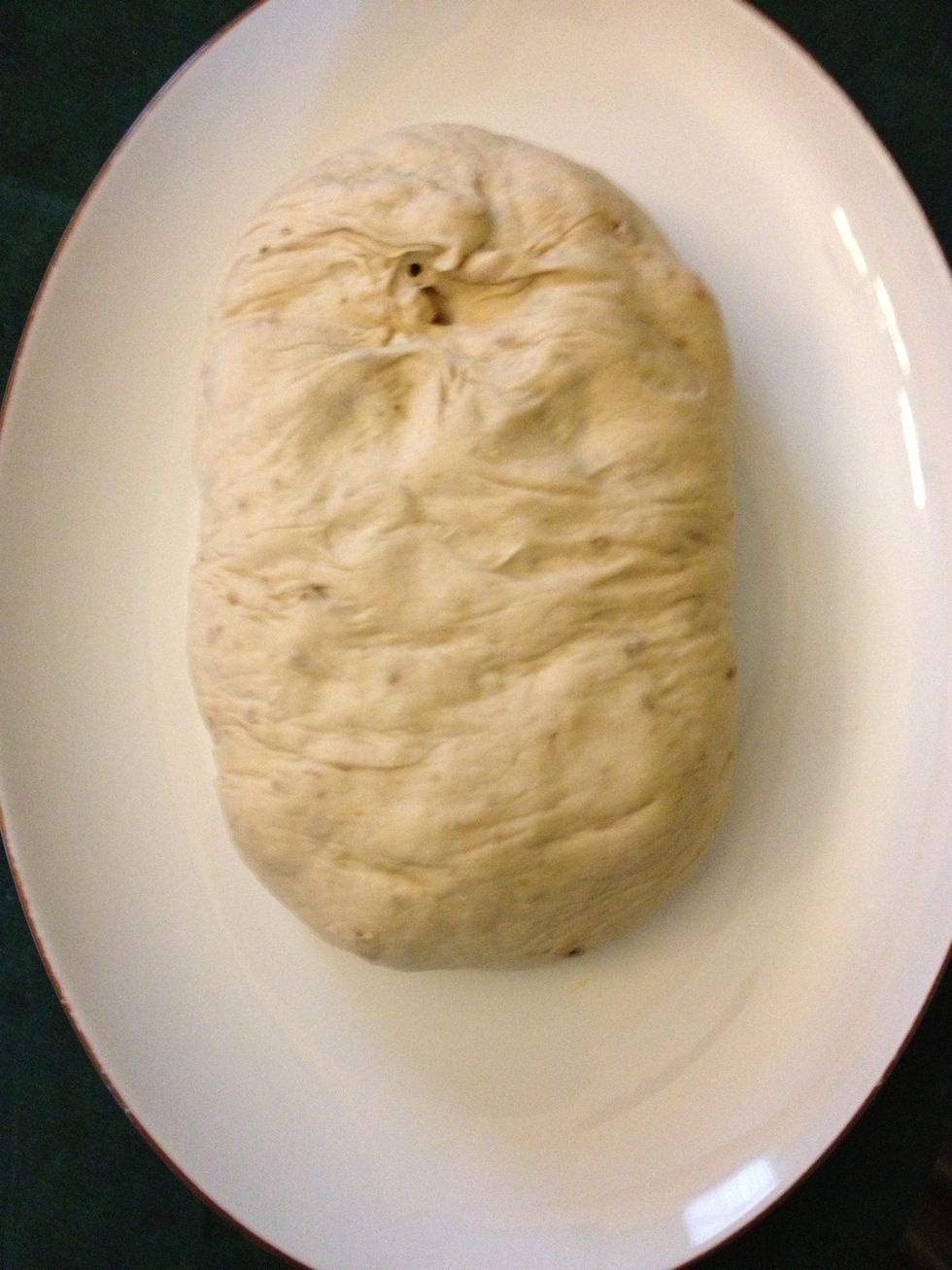 It's much bigger now...
Score and place on baking tray.
Place in the oven with a banne Marie and reduce the temperature to 200/gas 6 for 30 minutes, until the bread sounds hollow.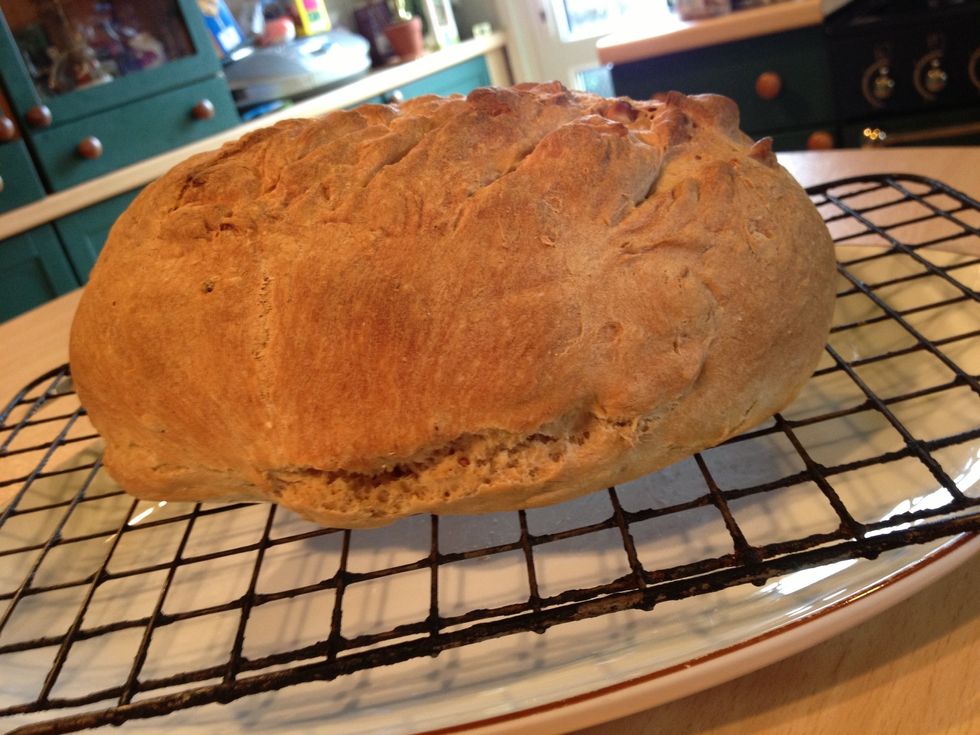 Nice and golden brown.
Ugh yummmmmmnm
400.0g White flour
100.0g Wheatmeal/granary flour
10.0g Salt
5.0g Yeast dried
335.0ml Water
Dried figs
Walnuts