Make Fiery Pepper Rolls With Mango Avocado Dip
5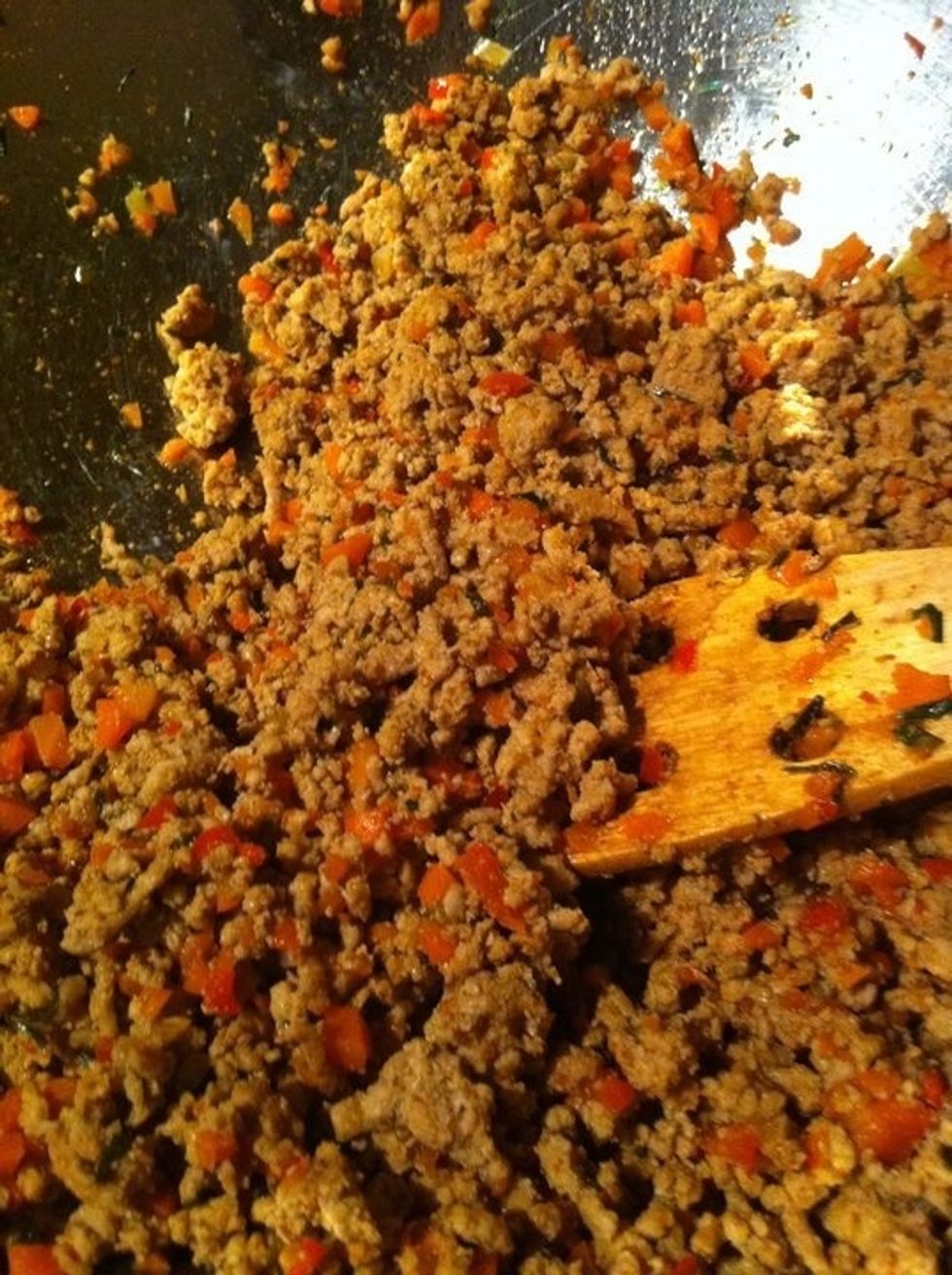 Dice chives, carrots, banana & red peppers, garlic into fine bits. Fry in pan with a bit of water until lightly tender. Add Cayenne, chillies, onion & garlic powder, parsley, Franks Red Hot and stir.
Soften chopped mixture over med heat for approx 5-7 min. Add Extra Lean Ground Pork into saucepan & cook until completion over medium heat. If you need more moisture slowly add water. Remove & Cool.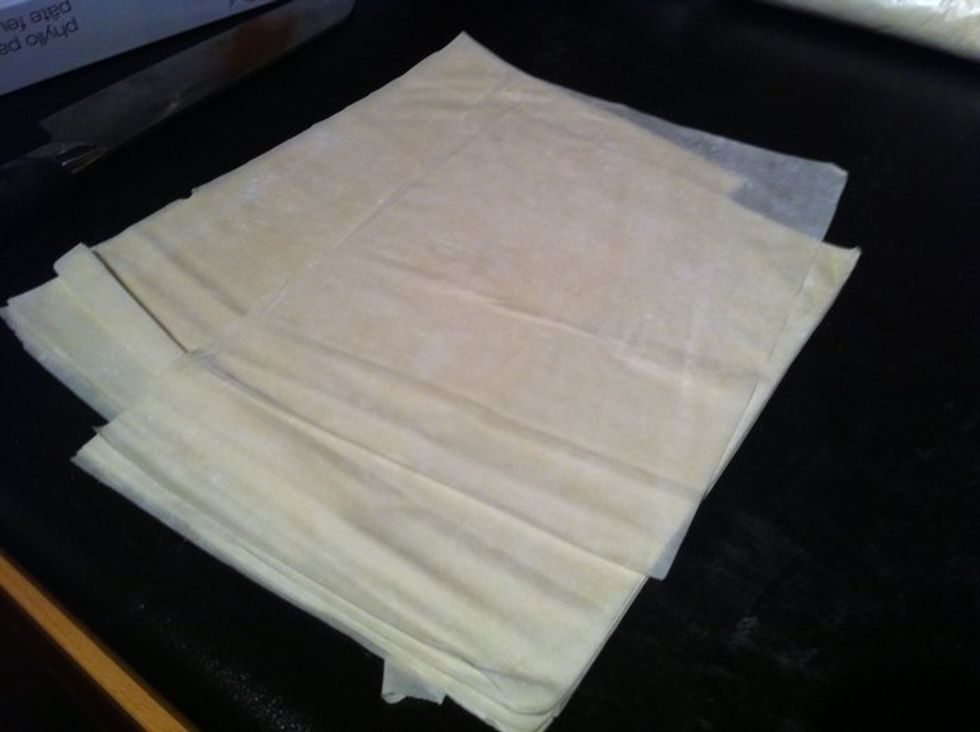 Unroll your package on a counter and cut the sheets in half vertically. You'll be cutting across the shortest point - not the length. Keep one half wrapped up and re-roll to prevent drying.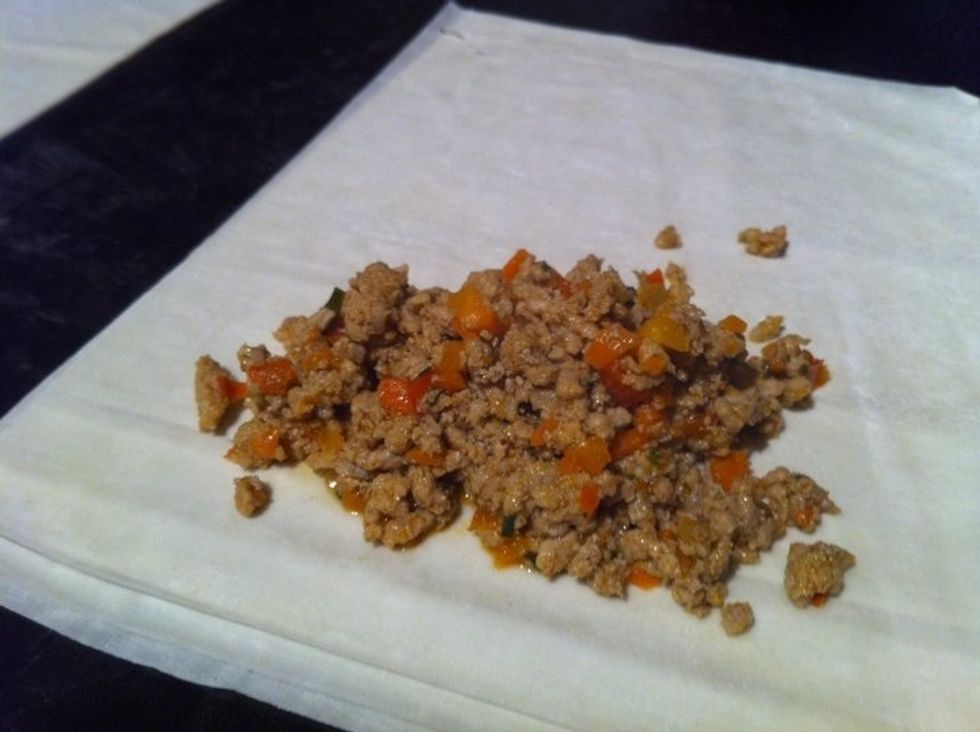 Once cooled place approx 1/4 cup of mixture on to 3 sheets of phyllo pastry. Phyllo dries fast so at this point you will need to work fast.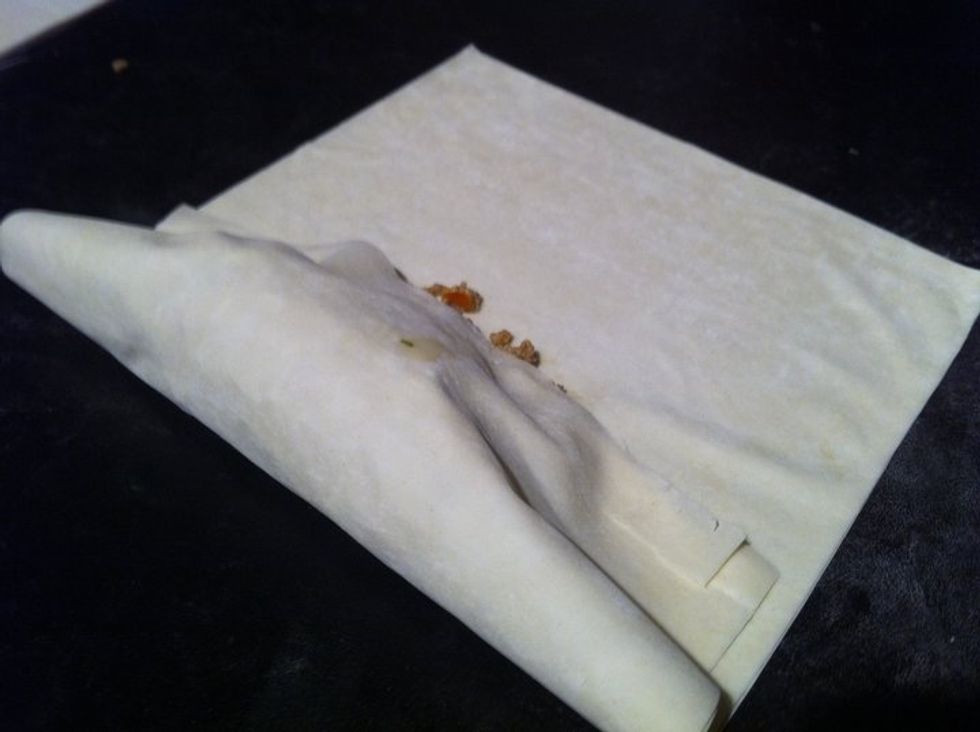 How to Wrap: Fold over from the longest end to just over your filling.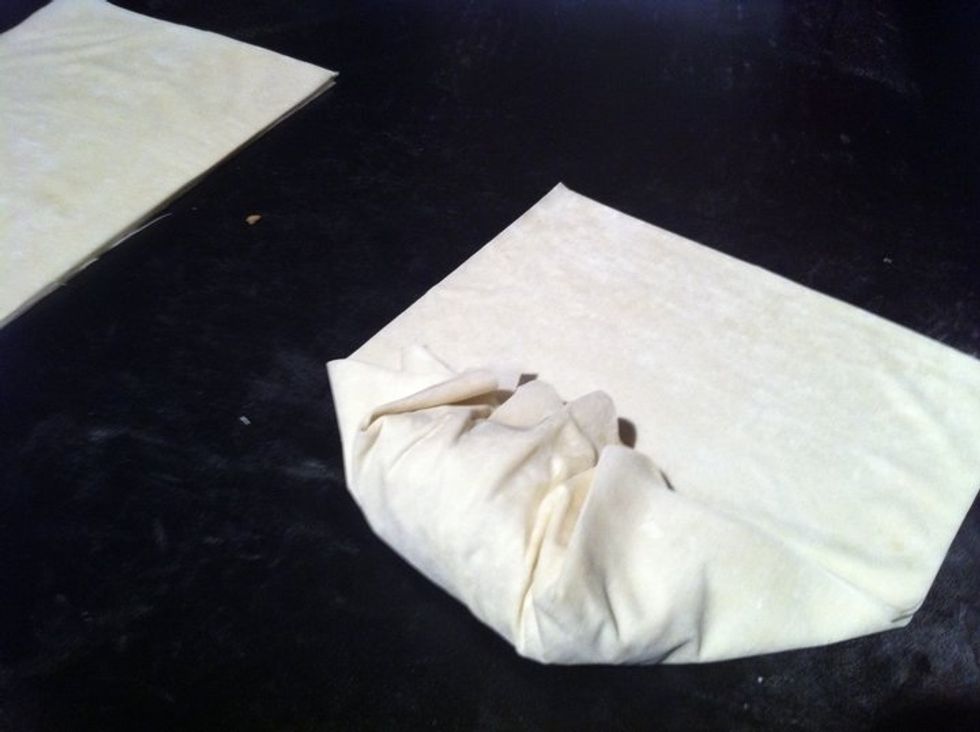 Take the left and right corners of the previous fold and over lap it on top. It's very similar to wrapping a sandwich.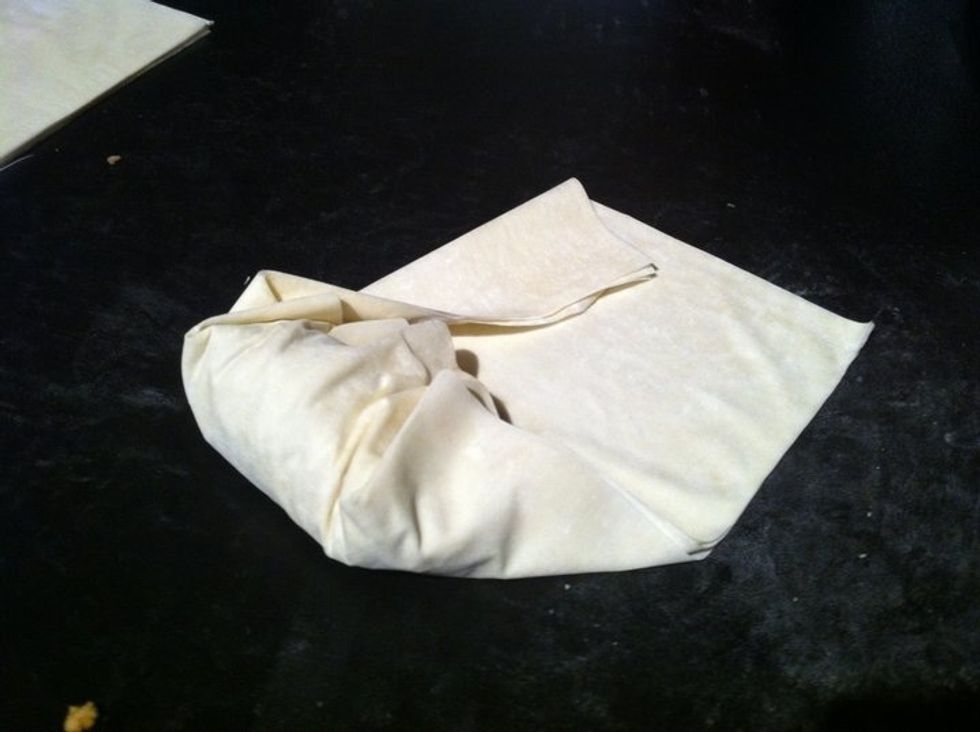 Now fold again with the new left and right corners your previous folded corners created. Only difference is now you'll be folding it more angular so the opposite end begins to appear more triangular.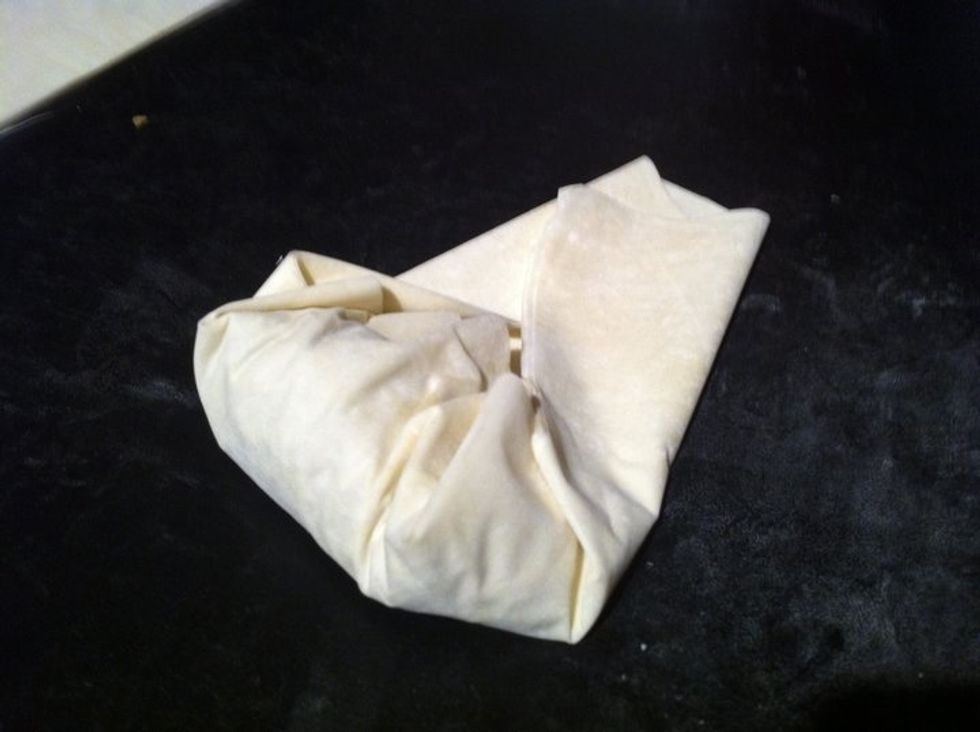 This is now how your rolls should look at this point. No filling is showing and no gaps for the filling to leak out of.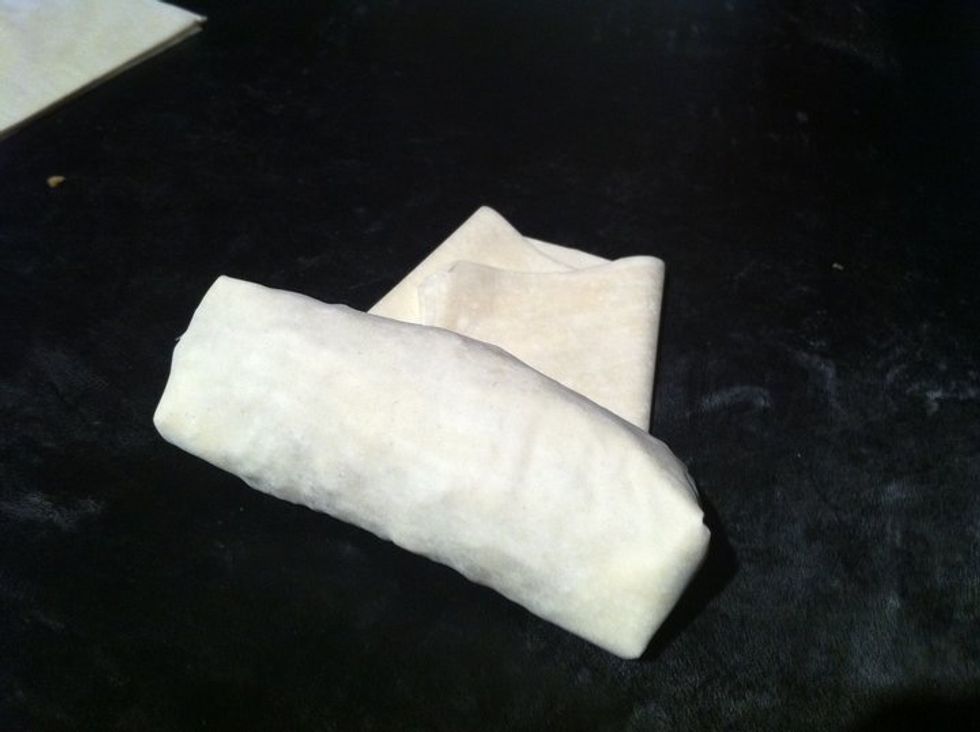 Take the bulky end and roll forward towards the opposite end of the phyllo sheet.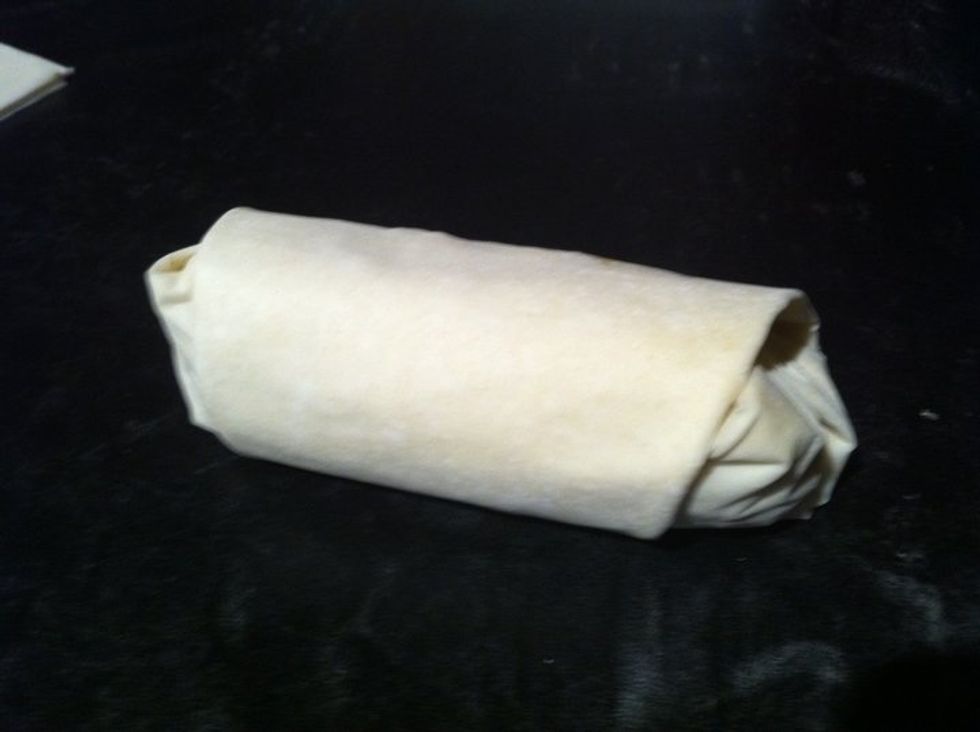 Your roll should now look like this. If it doesn't then try again. Trust me you get better with practice. Note: even though it's rolled, you still have to handle with care or else they'll break.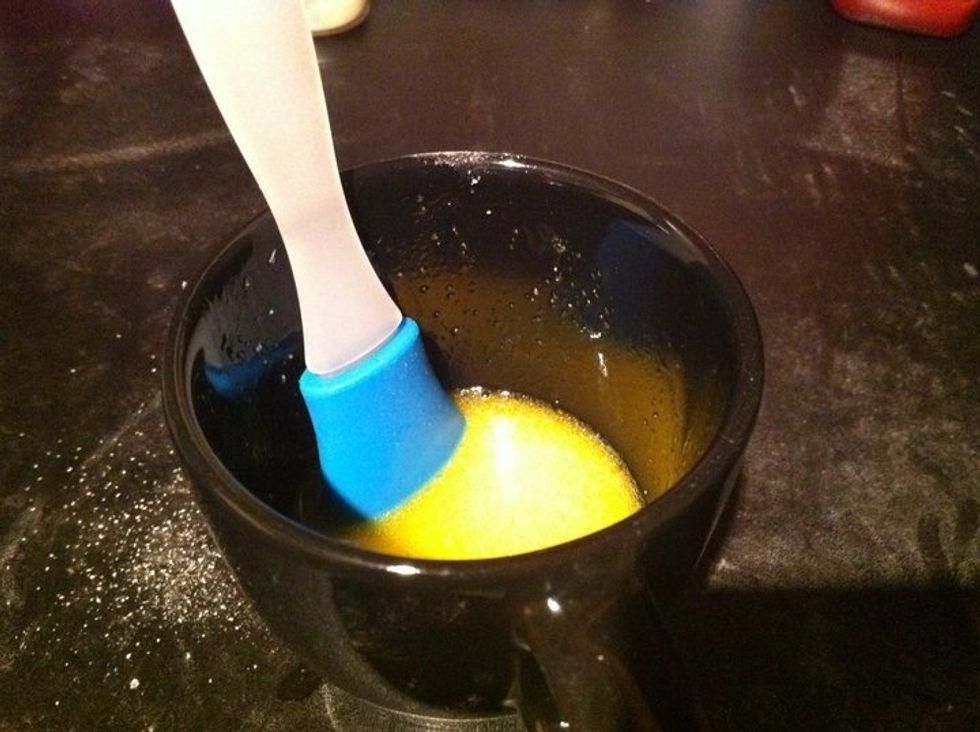 Melt butter in microwave and add garlic salt once removed and stir until dissolved.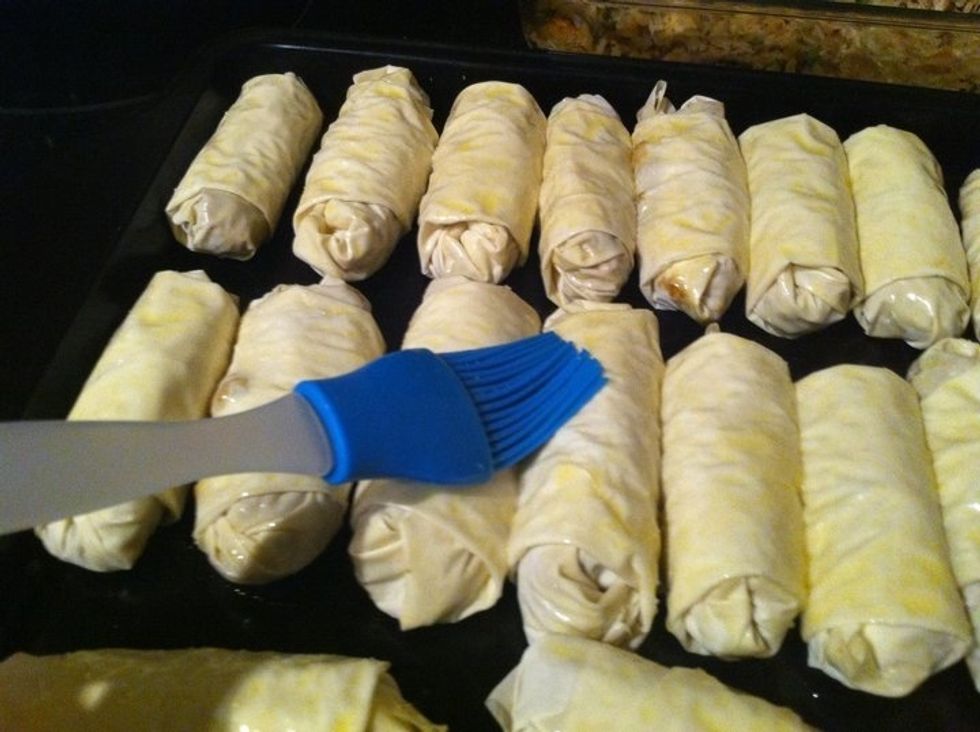 Dip brush in melted butter mixture, and coat the tops of your rolls. Cook in oven for 30 min @ 325 degrees. Remove, re-glaze with butter, turn temp to 375, and cook for 15 min or until golden brown.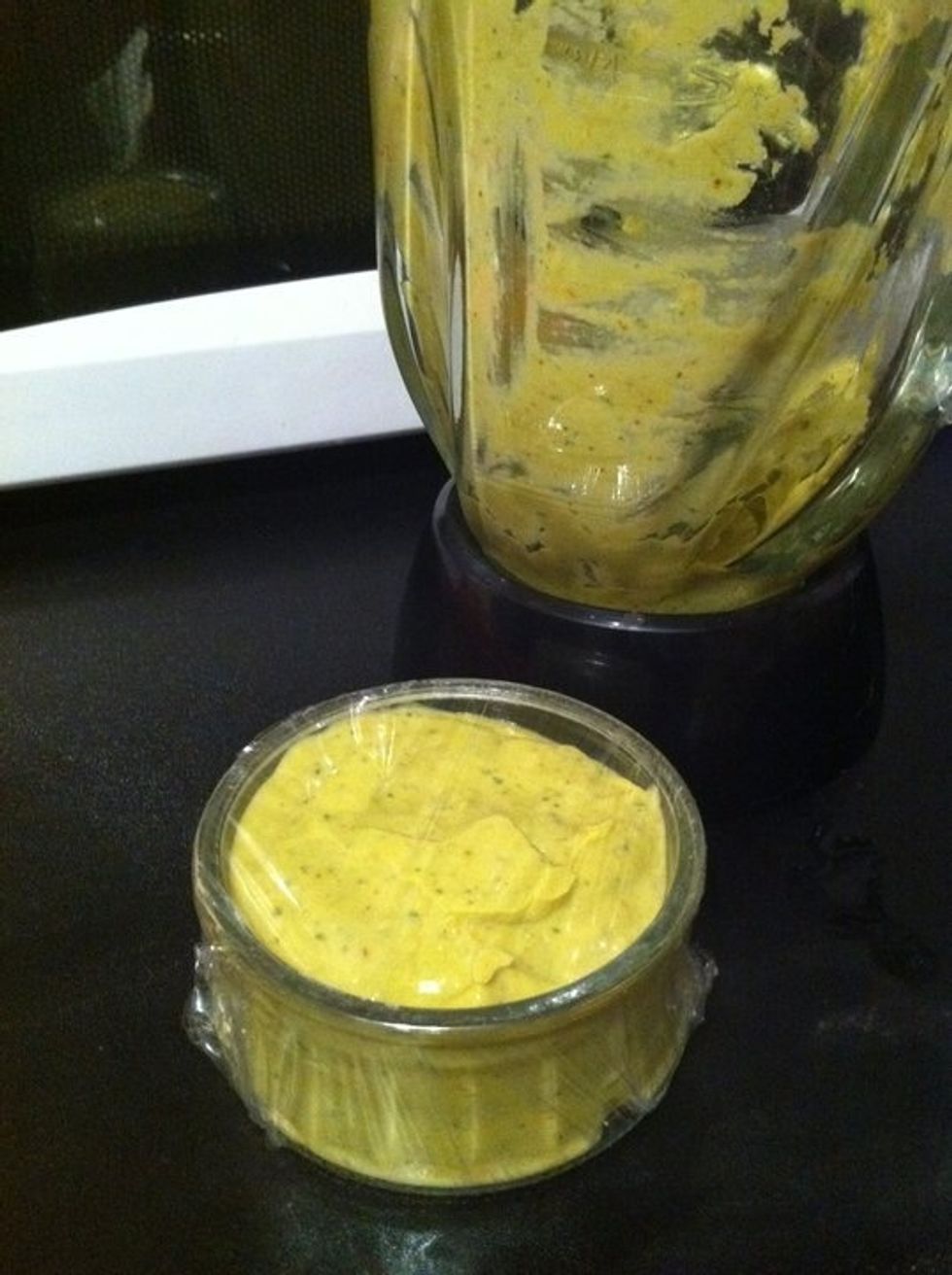 In a blender combine 1 fresh chopped mango, 1 avocado, half and half cream, 1/2 tsp of crushed chillies, cayenne powder, onion powder, chopped garlic, and 1/4 cup chopped chives. Blend till smooth.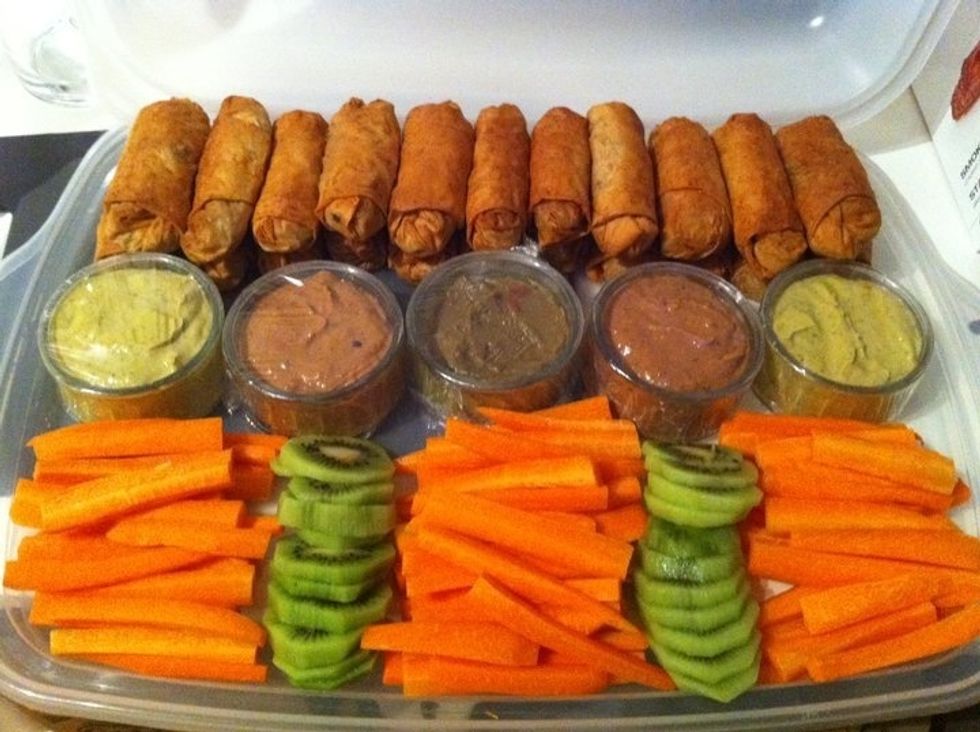 Refrigerate your mango dip and serve it to your guests cold. Arrange your rolls and dips creatively with other items that also taste great with this spicy dip such as mango, kiwi, and carrots. Enjoy!
1.0bnch Fresh Chives
1.0c Hot Banana Peppers
1.0c Chopped Carrots
1.0 Red Sweet Pepper
1/4c Garlic
1/4Tbsp Cayenne pepper
1/2c Crushed Chillies
1/4c Onion powder
1/4c Garlic Powder
1/4c Fresh Chopped Parsley
2.0Tbsp Franks Extra Hot Sauce
2.0lb Extra Lean Ground Pork
Phyllo Sheets
1/4lb Butter
1.0Tbsp Garlic Salt
1.0 Mango
1.0 Avocado
Half & Half Creme
Linda Sibbald (Nisbett)
Web designer from Toronto now living and working in BC. Enjoying all that is local from veggies to craft beer.
Ontario and British Columbia