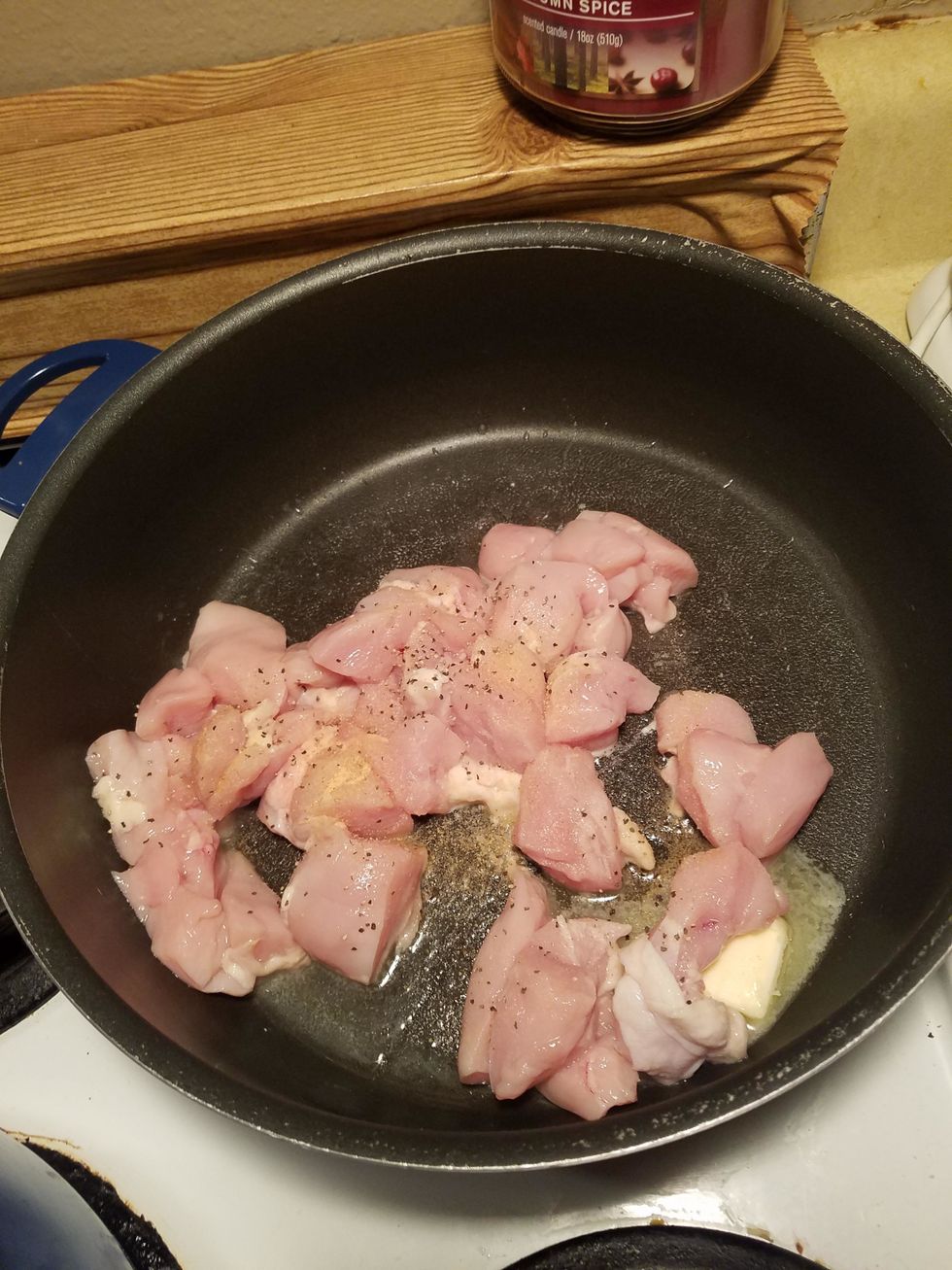 I am a meat person so of course I had to add chicken. I diced two chicken breasts and put them into a skillet with 1 TB of butter with a dash of pepper.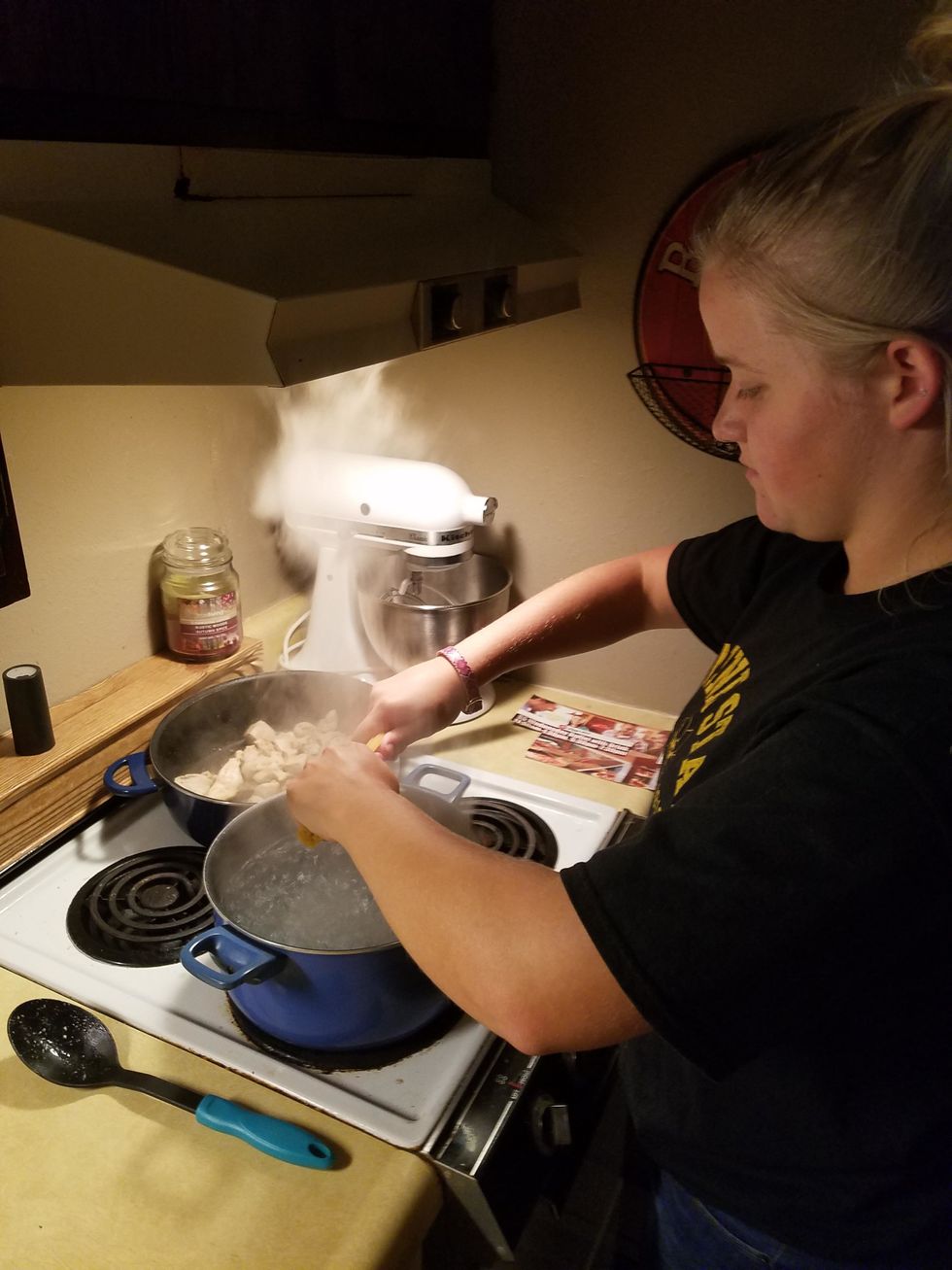 While the chicken was cooking I had water boiling. When the water boiled I added 8 ounces of dried fettuccine noodles.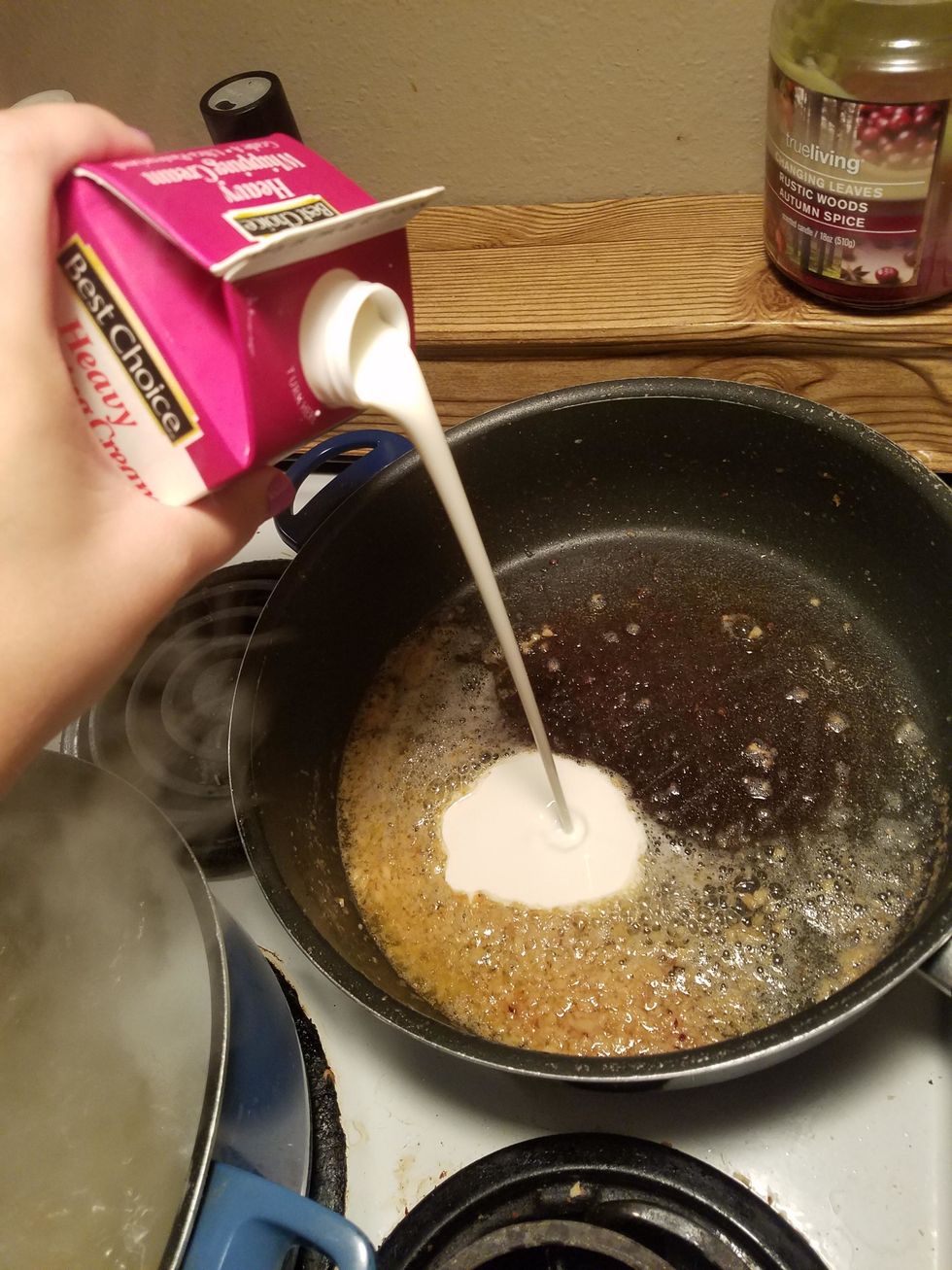 After the chicken was fully cooked I used the same skillet to not lose all of that flavor. I added 2 TB of butter, and 2 cloves of minced garlic. I then added 1 cup of heavy whipping cream.
The pasta is cooking in the boiling water untel al dente and the alfredo sauce needs to boil then reduce heat, boiling gently for about 3 minutes.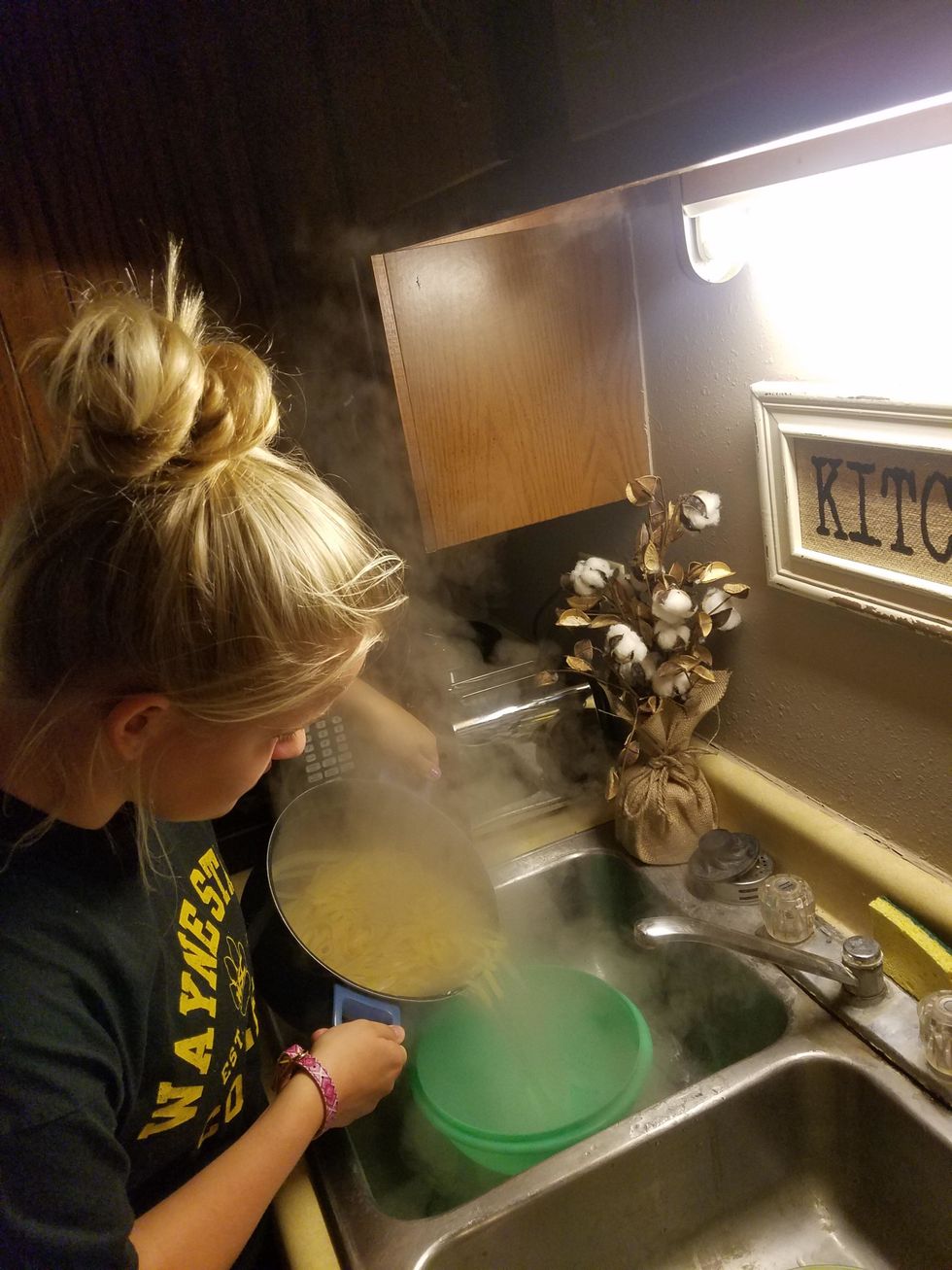 After the pasta is al dente, about 12 minutes. Transfer to a colander and drain.
After the alfredo sauce has boiled gently for 3 minutes, add 1/2 cup of grated parmesan cheese and stir.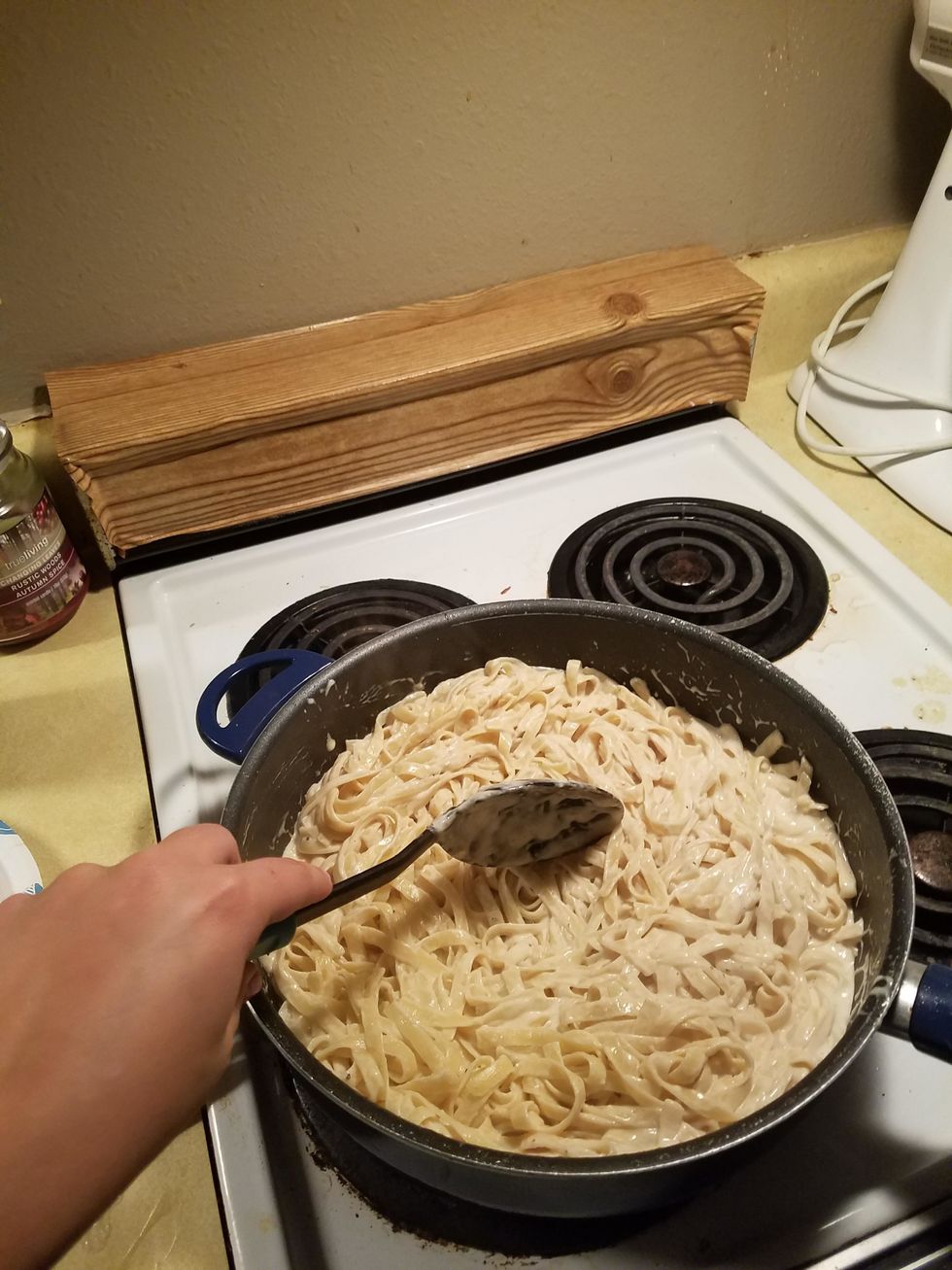 Toss everything to combine.
8.0oz packaged dried fettucine
2.0bnch cloves garlic, minced
2.0Tbsp butter
1.0c whipping cream
1/2tsp salt
1/8tsp black pepper
1/2c grated parmesan cheese