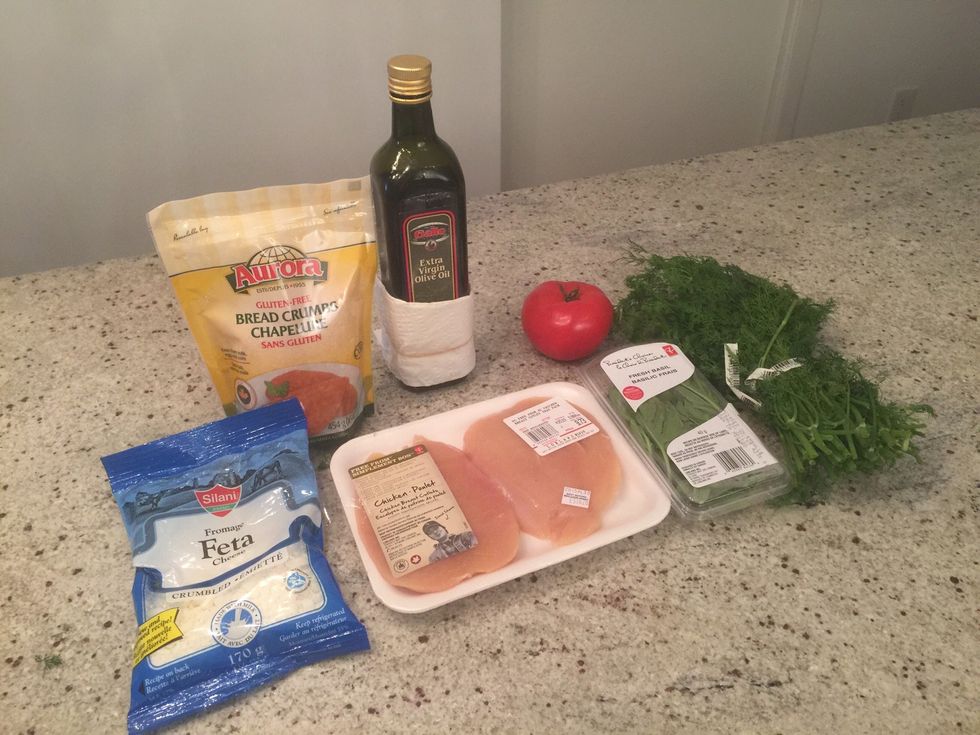 Please see supplies list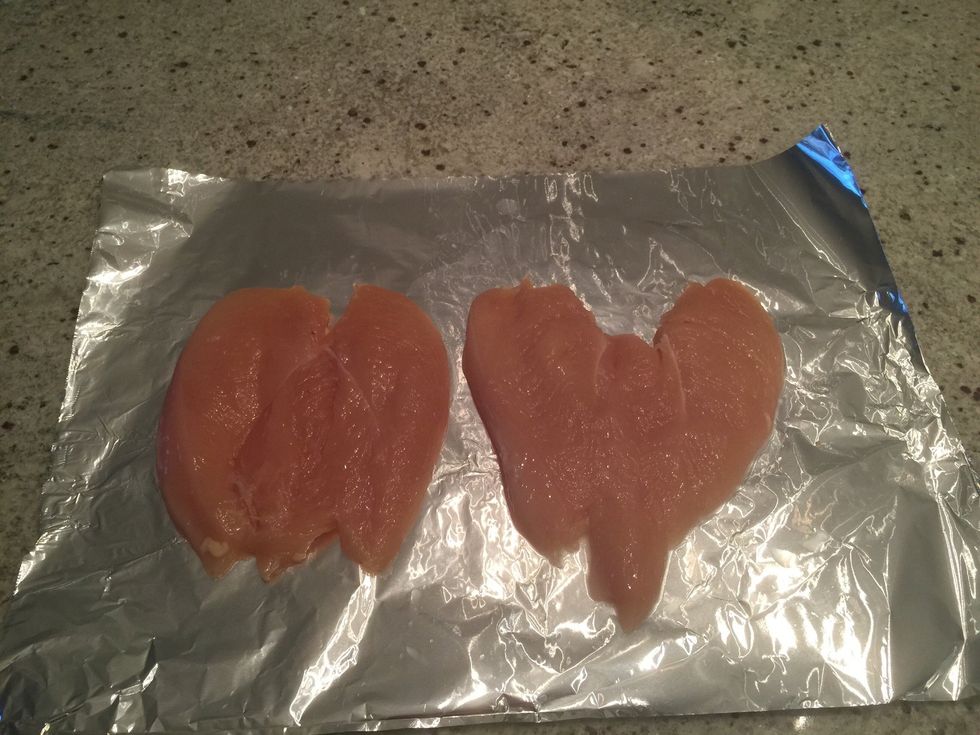 Cut chicken breast in half as per picture.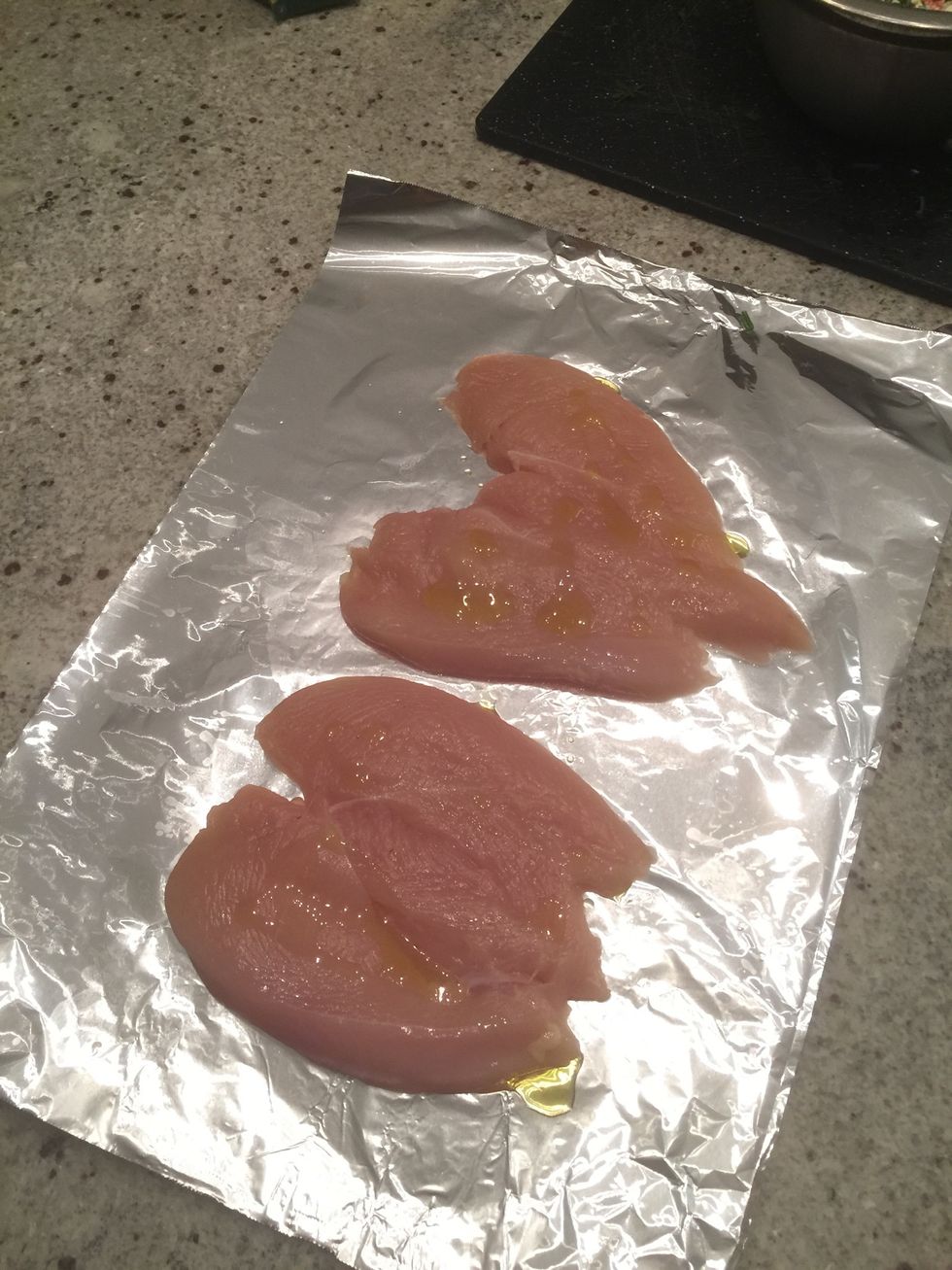 Marinate the chicken in olive oil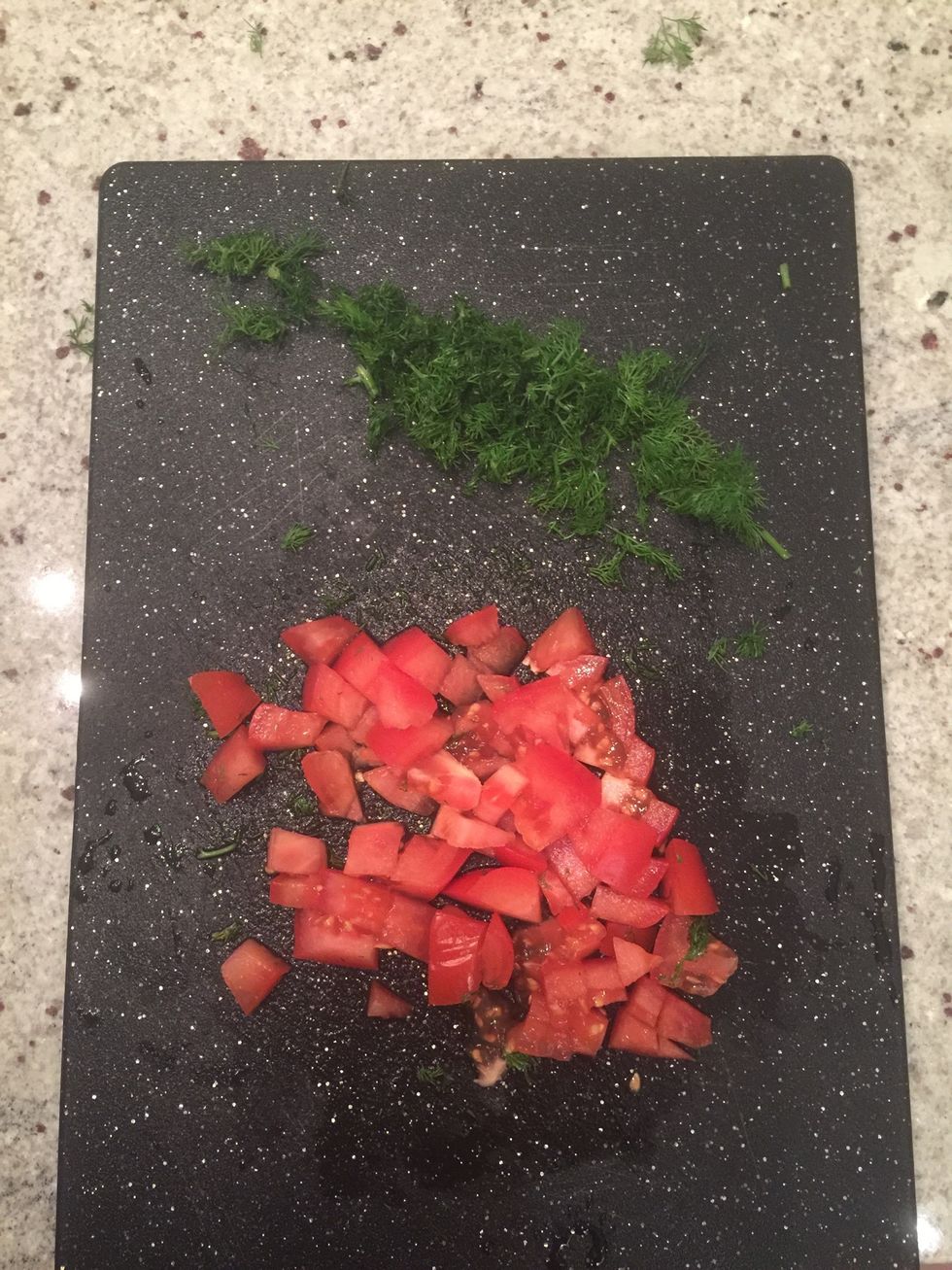 Cut tomato and dill
Mix feta cheese, tomato, dill and a pinch of pepper
Lay the basil leaves on the chicken
Add the feta mix on one side of the chicken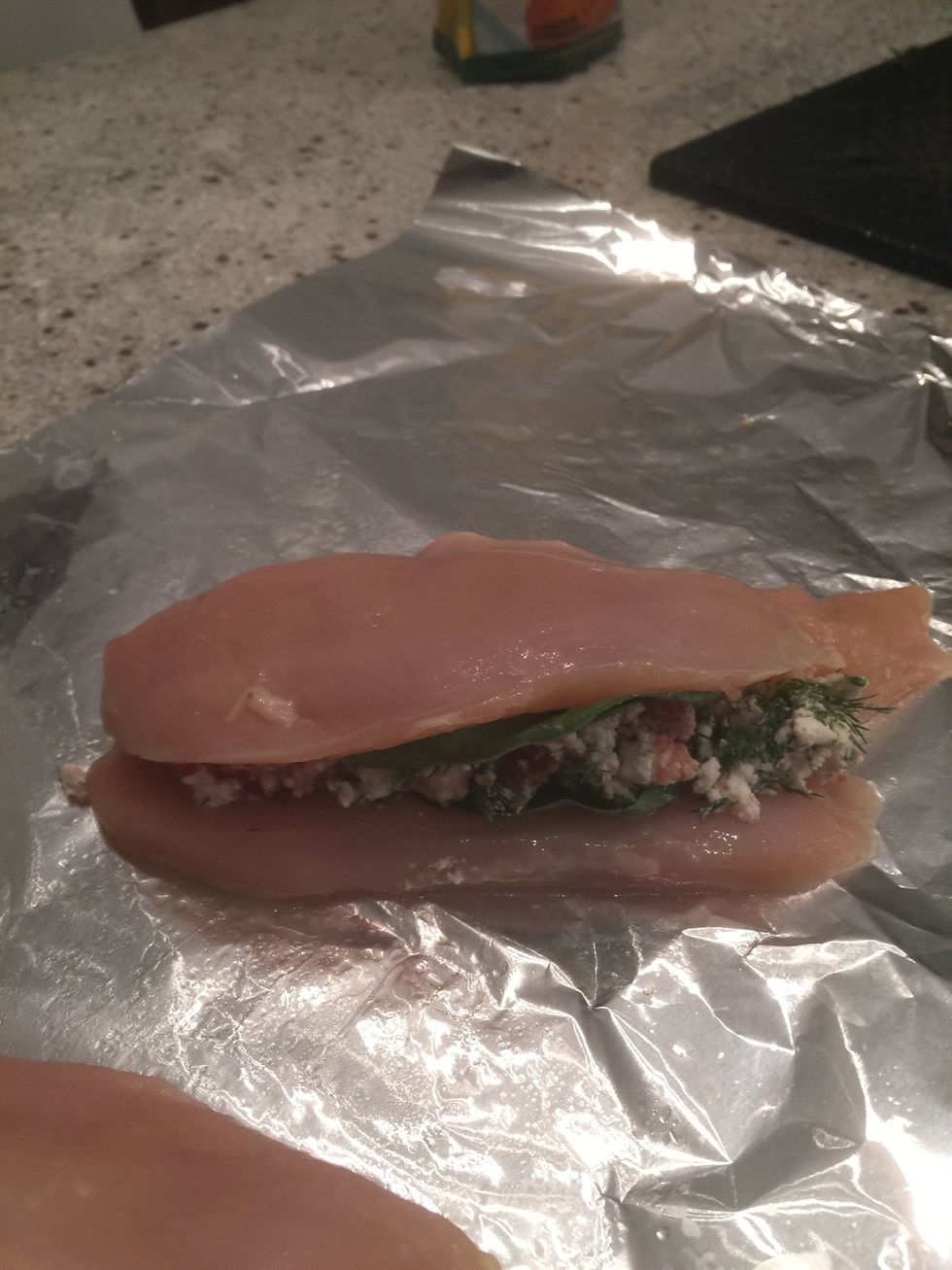 Fold the chicken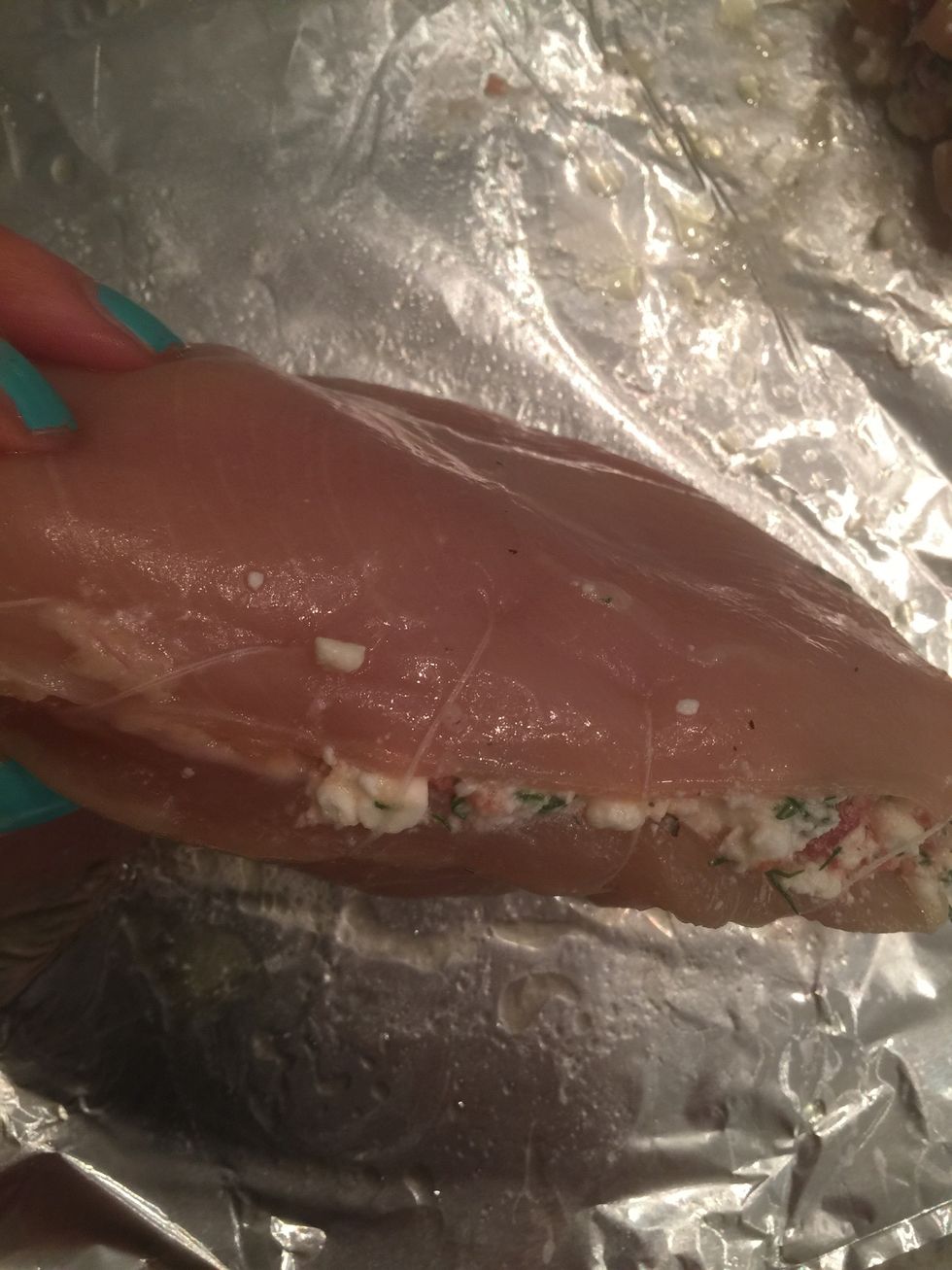 I sew the chicken so the feta mix doesnt come out, but it is necessary if you cant sew
Lay the chickens on bread crumb and add on top too. Add a pinch of salt and pepper. Cook in preheated oven (350 C) for 25-30 min
Decorate with gravy! Enjoy!
2.0 Chicken breast
2.0Tbsp Olive oil
1.0c Bread crumb
1/2 Tomato
Basil
1/4c Dill
1.0c Feta cheese
Salt & pepper
1.0c Gravy